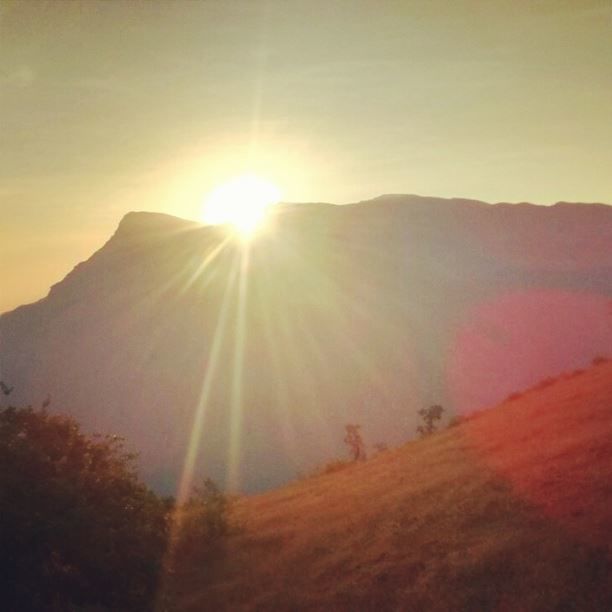 There was no plan!
On Friday evening, I and my friend planned to visit a place which would be within 5 hours of reach from Bangalore. After a bit research we decided to visit Chikmagalur (Shows almost 4-5 hours from Bangalore) and booked a resort in advance. Luckily, since it was the immediate weekend after new year, we got bus tickets from Bangalore for Saturday morning at 6.30 AM. We finally reached our destination little late around 11.30AM. But after reaching Chikmagalur Bus Stop, we realized that our destination which was basically the western ghat region was another 2.5-3 hours uphill journey. Hence, we had to change two more local buses (easily available nut hectic) to finally reach our destination - It was 3.30PM already!
We had booked a resort-Silent Valley resort on Kalasa-Kudremukh Road. Once we reached, since it was already too late, we decided to have some lunch and relax in the silent surroundings. We preferred to take a tree house in the resort rather than usual cottages which was well maintained. The resort manager planned our trip for next day, since we had only one day(Sunday) to roam around, he booked an auto guy named Raju who was also an awesome guide throughout the journey.
*If you are not planning to trek, or for any fun-activities such as fishing etc but visiting the place for sight-seeing and relaxing, one day would be enough to enjoy the beauty of nature!
Sunday trip details:
6.00AM- Sunrise & Bird Watching (Winter mornings are too cold though)
9.00AM- Leave for Kudremukh Road Trip (37kms uphill journey one side)
- Road trip through curvy roads and green jungles
- Visit Tea plantations and coffee plantations on your way
- Drive through Kudremukh National Park
- Lakhya Dam
- Hanuman Gundi Falls (end of western ghats)
(The above journey was uphill the Kudremukh, thereafter we drove the other side from our resort)
1.30PM- Back to resort for lunch
2.30PM- Left the resort to visit Nethravati River and Hanging Bridge
- Misty valley is the most beautiful point to watch sunset with a complete view of western ghats
7.00PM- Back to resort and left for Bangalore on Monday morning from Chikmagalur Bus Stop
Since we went on an unplanned trip, it was exhausting for us due to unexpected travelling, so please refer these notes before you plan your trip to Chikmagalur:
1. Plan in advance and book for the resorts, depending on what activities you would like to opt for. Resort prices starts from 2500/- per person which includes lunch, breakfast and dinner. Extra charges for taxi & additional fun activities like fishing, rafting etc.
If going only to relax, book Silent Valley Resort . They offered us 4500/- couple stay at tree-house for one night which included lunch, dinner and breakfast buffet. Since there was more north Indian crowd when we visited, the cuisine was completely north Indian with non-veg option and it was totally delicious. Staff is very friendly and helpful.
2. Prefer driving from Bangalore in your own/rented car, if there are 4 or less people. Otherwise, KSRTC's local/volvo/luxury buses are frequently available to Chikmagalur Bus Stop. Book bus tickets to Kalasa (check for tickets in advance) and NOT CHIKMAGALUR Bus Stop if travelling in bus - this would save your money and time. Kudremukh road is just 15 minutes in auto from Kalasa - Autos are easily available from Kalasa else contact your resort to pick you up in taxi from there in case your resort is at a distance.
If planning to hire Auto, contact Raju Auto at 91-9448164758. He is a localite and awesome guide. Almost everyone knows him in the town, hence very helpful. Charged us 2200/- for the above mentioned Sunday day-out.
3. Plan your trip so that you check in at resort by afternoon 12o'clock, have lunch, relax and plan your day in advance.
4. Winters are cold midst jungle, so take warm clothes. Don't forget to stop by the plantations of pepper, cardamom and other spices grown in the valley. t
5. Estimated cost: Rs 5000/- per person includes travel(to-fro in bus), stay(one night) and food(three meals).
If you love nature, Chikmagalur is a must visit in the list.
Cheers!!!
Lush Virgin Forest Midst the Beautiful Western Ghats