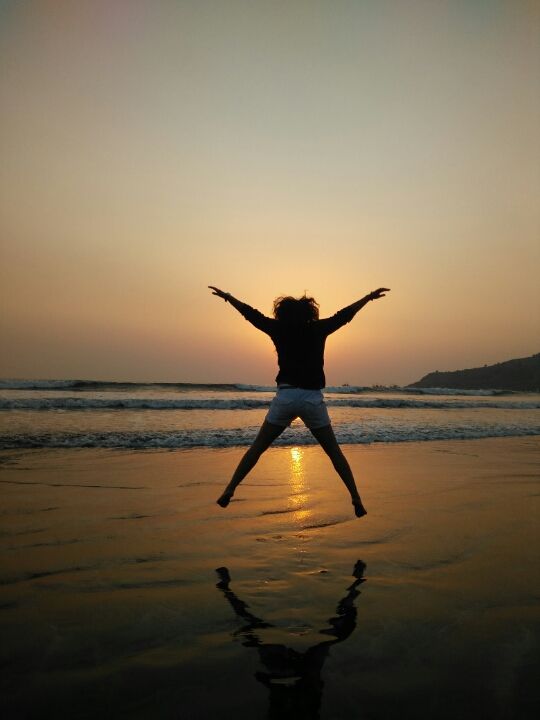 It was a much needed extended weekend to bring up Holi and what better place than mesmerizing beaches (at least water scarcity is not an issue here). So we decided to pack our bags with our dogs behind the wheel and left for Shrivardhan around noon from Navi Mumbai. Dogs usually get ruffled during long car rides but then the fun they have at a beach is transcendent. It was scorching weather at most parts of the Mumbai-Goa Highway.
We stopped by at a dhaba near Vadkhal which served sumptuous chicken with jeera rice.
There on, it was a non stop drive till Shrivardhan. As the Ghats started towards Shrivardhan, it got majestic as we crossed thousands of banayan and mango trees which might be dead scary at night.
Reaching there, we had to search for a pet friendly hotel in a rush because we didn't want to miss the enthralling view of sunset. Airtel internet with speed slower than 2G, somehow searched 3 options for us out of which we chose Shiv Shanti Holiday Inn due to its nice cottages, big lawn and of coarse its close proximity to the beach. It was a warm gesture of the owner to allow pets along. Hotel is luxurious with three different category of rooms available, and sprawling garden along with a pool.
After a much needed shower, we reached the beach in a brisk. God, the first view of the beach got me enchanted to this extent that it will stay for me forever. My dogs Adia and Zak (Golden Retrievers) went berserk as if they waited whole day to cool themselves at the beach. No matter why Goldens are such great swimmers! As they wandered in the sea(as if we didn't accompany them), me and my friend got busy clicking the magnificent sunset with few fishermen boats at the backdrop. It gets a bit messy with pets around but seeing them enjoy to the limit gives ultimate satisfaction.
No matter how many pictures we clicked, that sunset will stay with me till my last breath.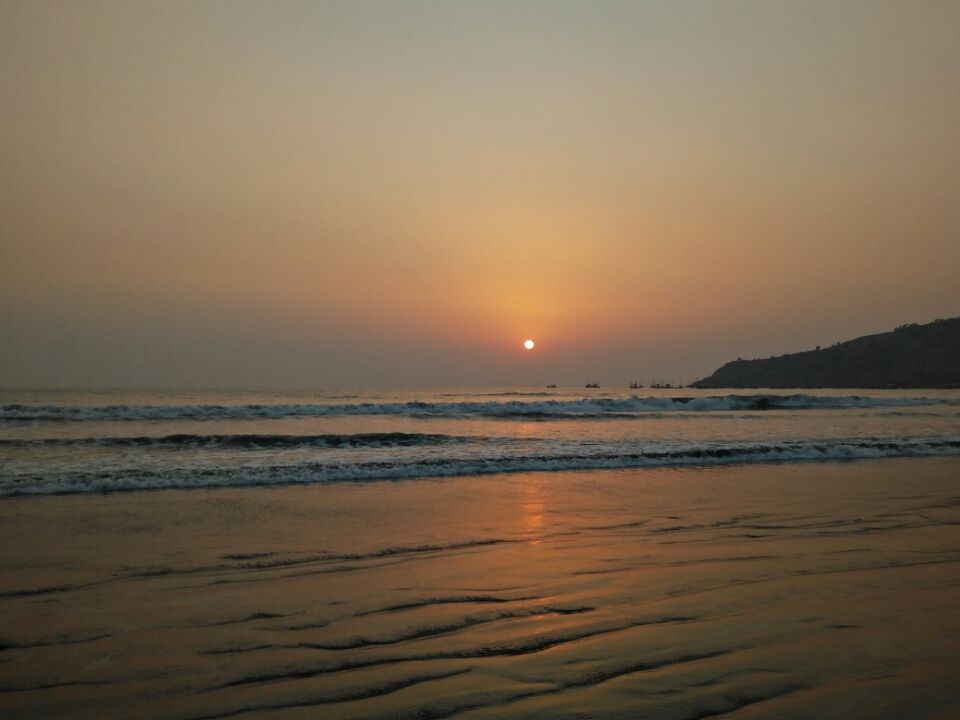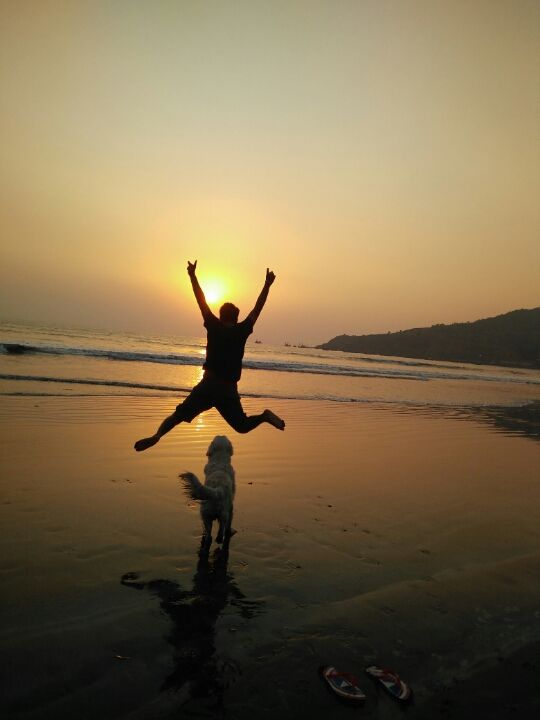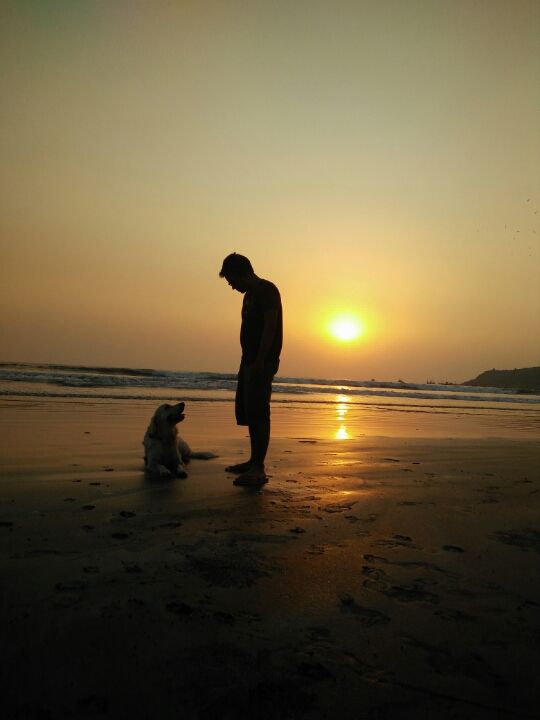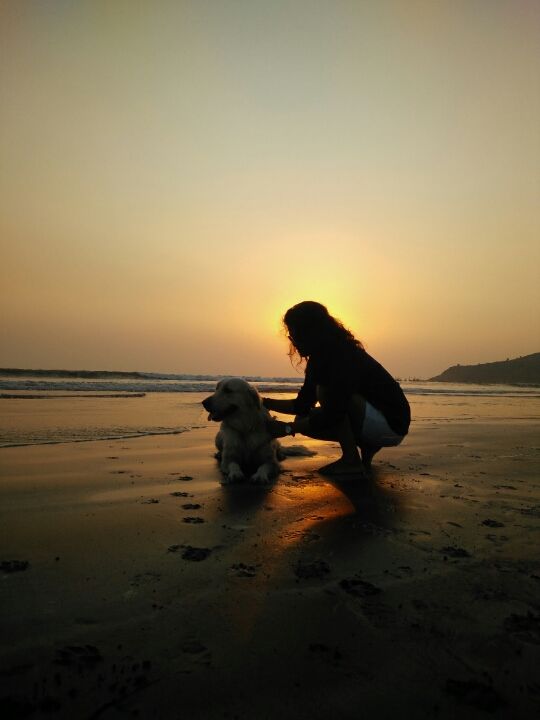 The beach is as serene as it can be and you can rarely spot few people around. However, there are very few eating options at the beach which is a good bet to keep the beach super clean. As it got dark, we headed back to our hotel for a much needed shower. One downside of visiting a beach would always be coming back sticky and sultry due to humid salty air around. But I guess every good thing has a dark side. We ended the day after gulping authentic konkani fish thali made by a local villager followed by watching the India-Bangladesh cricket match in our room, which was a thriller. Indeed, a day very well spent!
To bring in the festival of colors, we headed straight to the beach in the morning to see a new crisp blue side of the same beach we saw last evening. As expected we could hardly spot anyone else there barring a few people operating adventure sports. The more I spent time on the beach, I wondered why are people crazy for Goa when we have such prestine beaches nearby. We had crazy time playing holi at the beach and I bet there isn't a better place to celebrate holi without wasting potable water.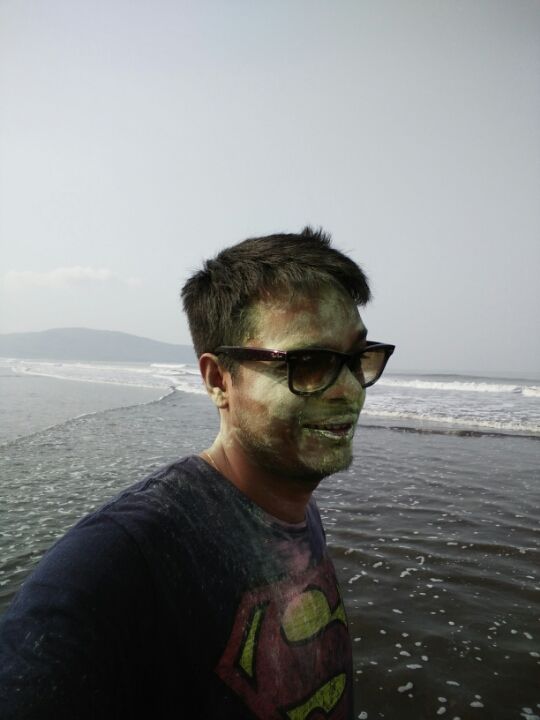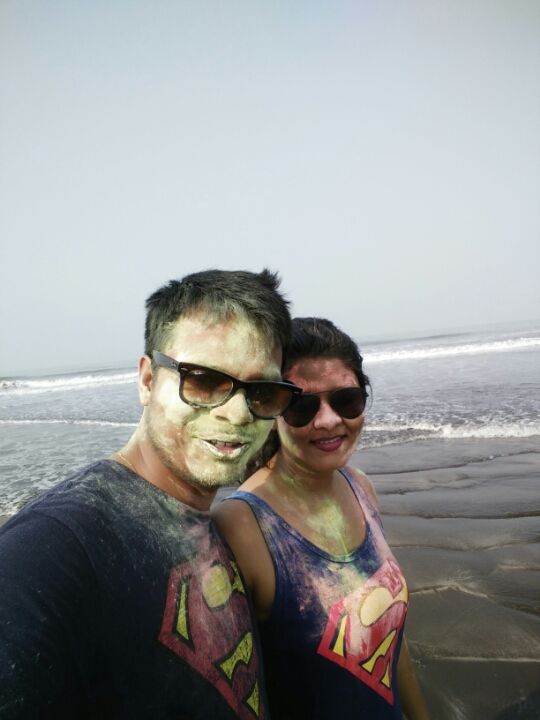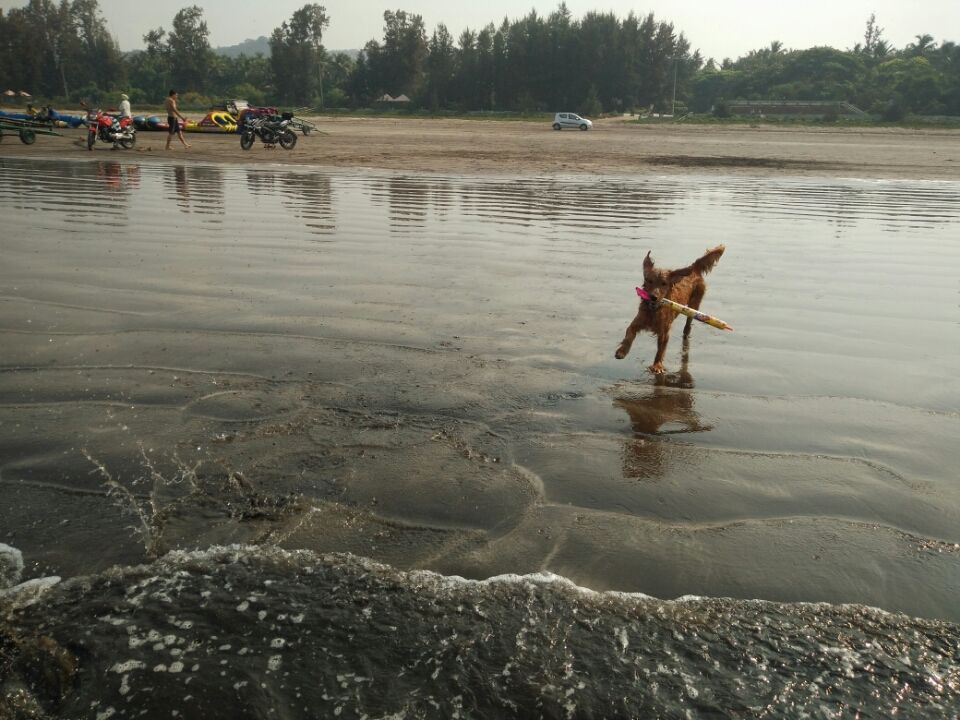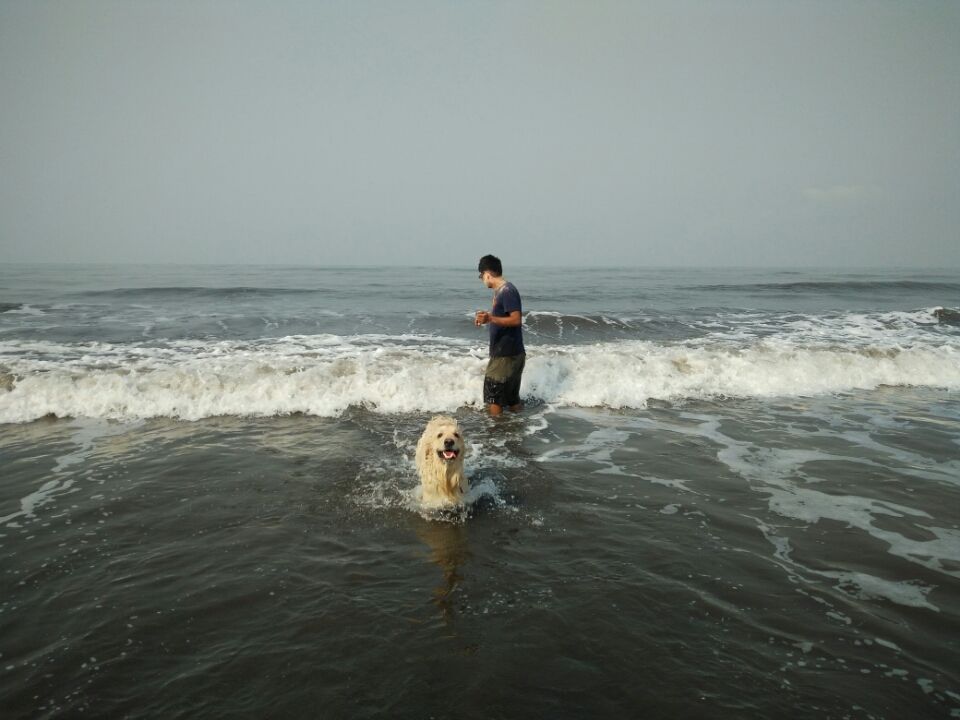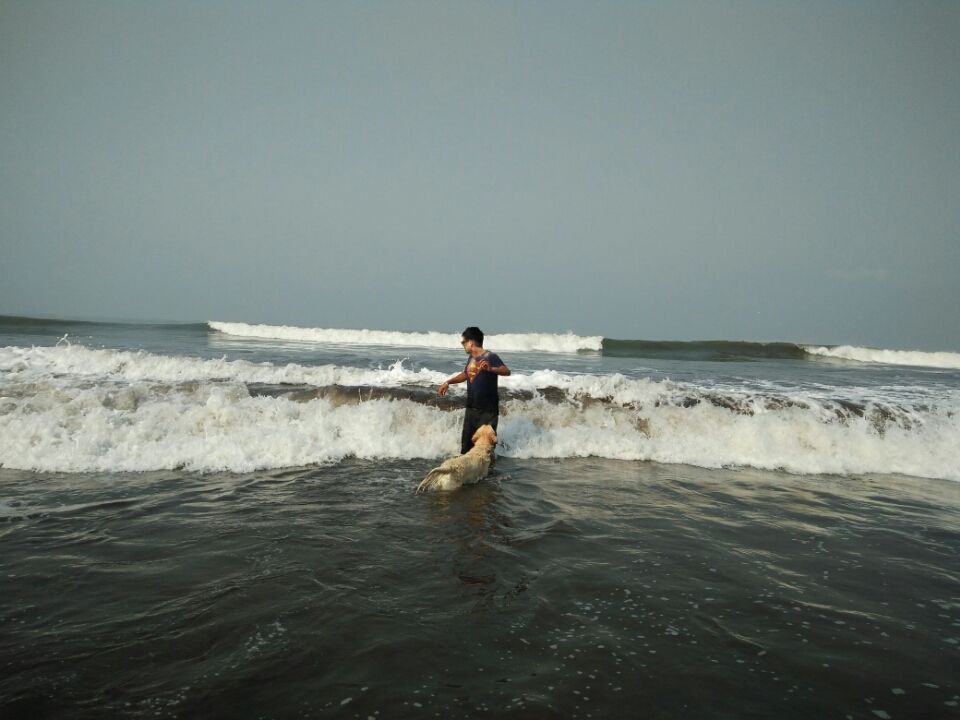 Next we went to a road side food stall near local hospital to stuff ourselves. They served delicious puri bhaji, misal pav and tea. While walking back to hotel, we spotted a secondary school and I had to capture it because of the fact that we are so used to seeing modern schools in cities. The care taker welcomed us inside when he saw us clicking outside the gate. These few things make you fall in love and connect with villages in India.
After strolling around for an hour, we started to drive back home. Enthralled with what the majestic sea gives you to retain all life, we would surely head back again with a stop over at Divegar as well. Well this surely was a much needed deserved break!
It was time to check out and head to Harihareshwar.Hardly 35 KMS away, we reached there by afternoon heading straight to Shiva temple first. Just on the sidelines of temple is the flawless beach. Sand being too hot at this time of the day can burn your feet. The beach has mud like textured sand which is very soft as it gets compressed when stepped upon. Advise you restrict entering deep inside, as one might get stuck due to ultra soft sand and due to its uneven sea bed.