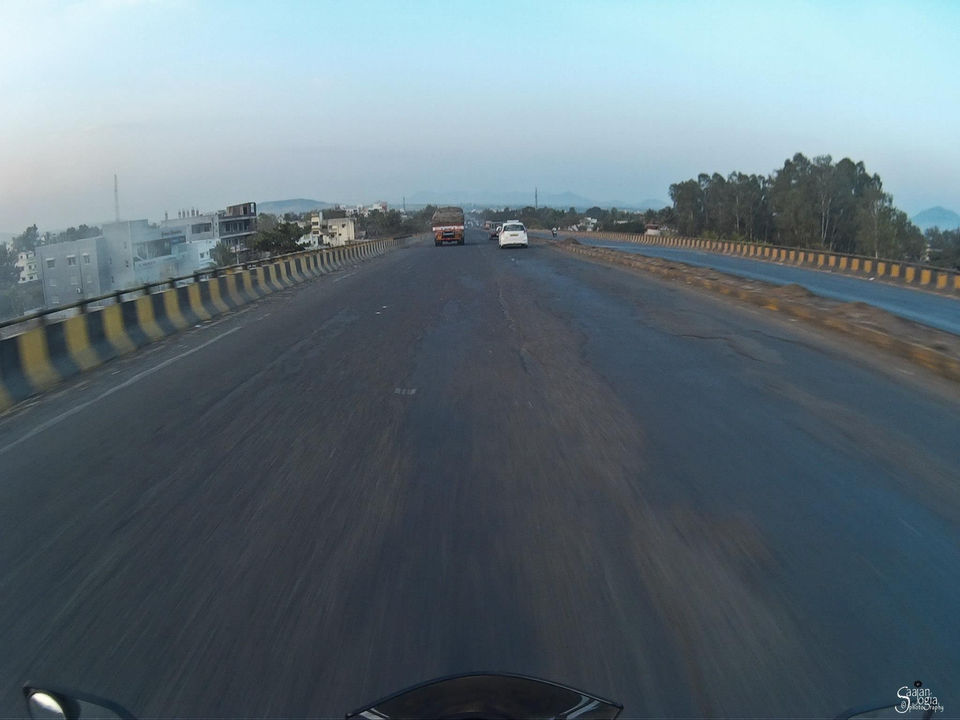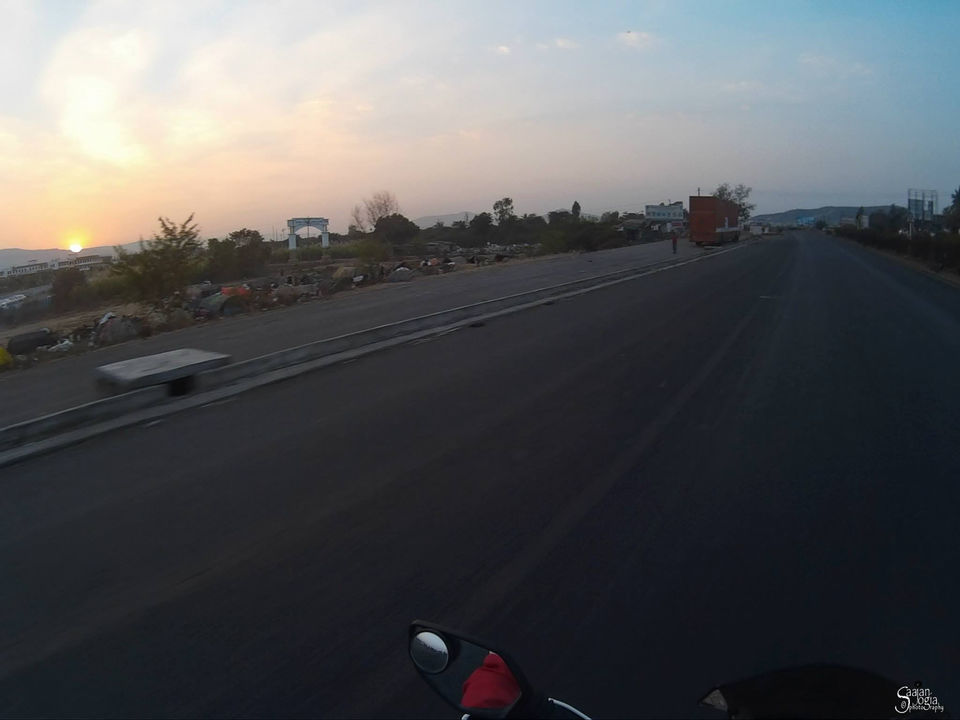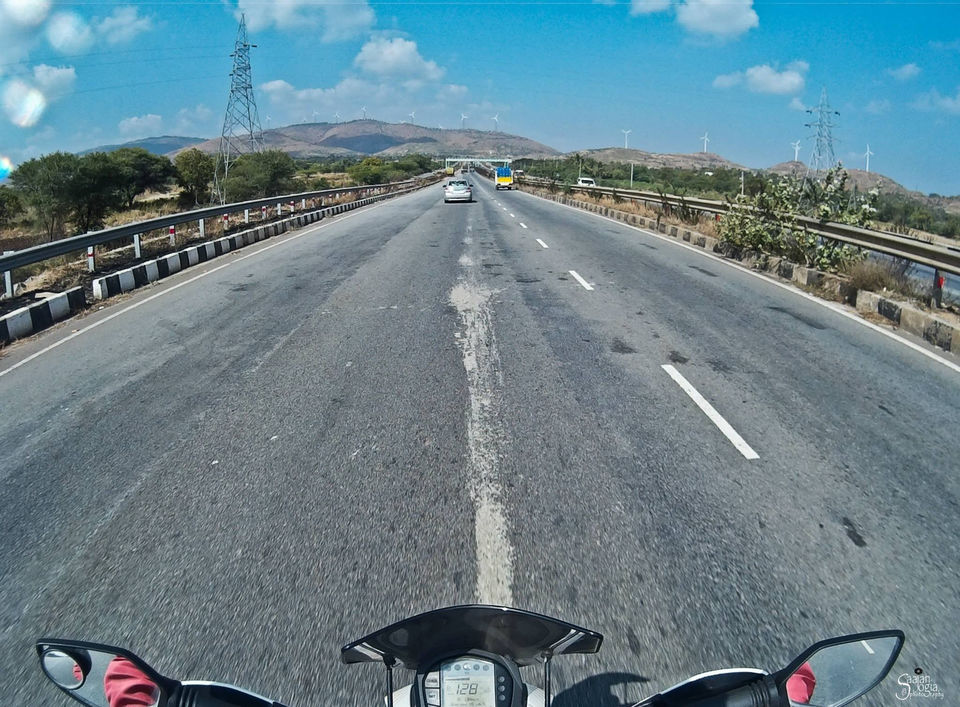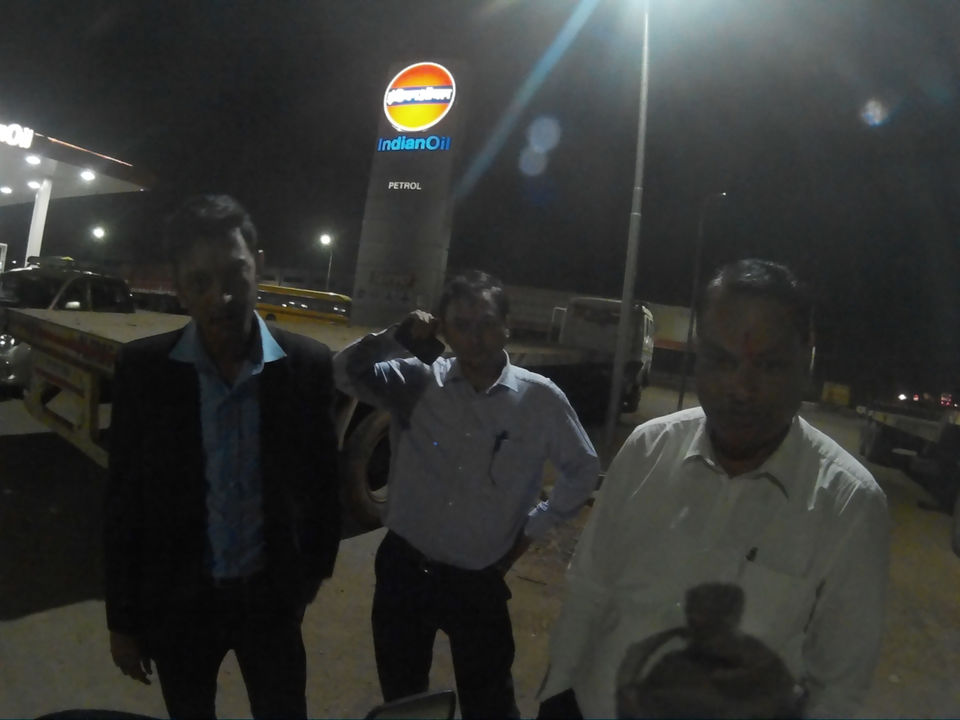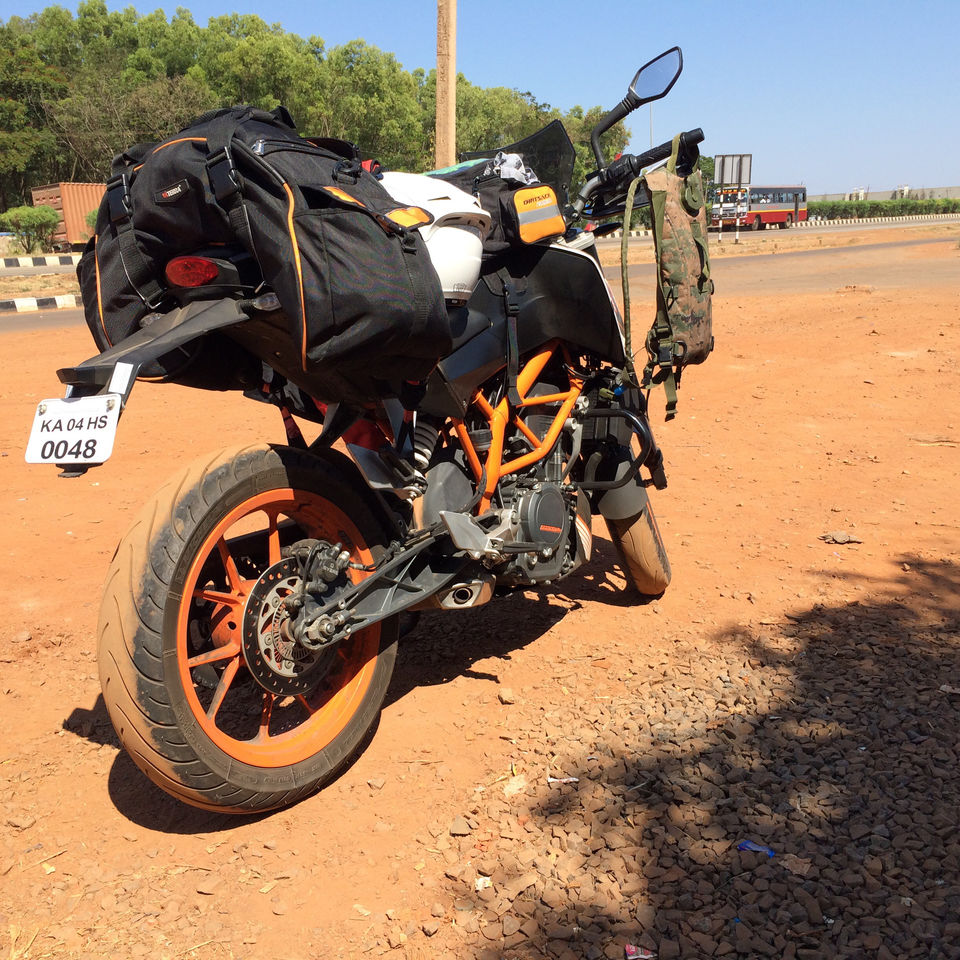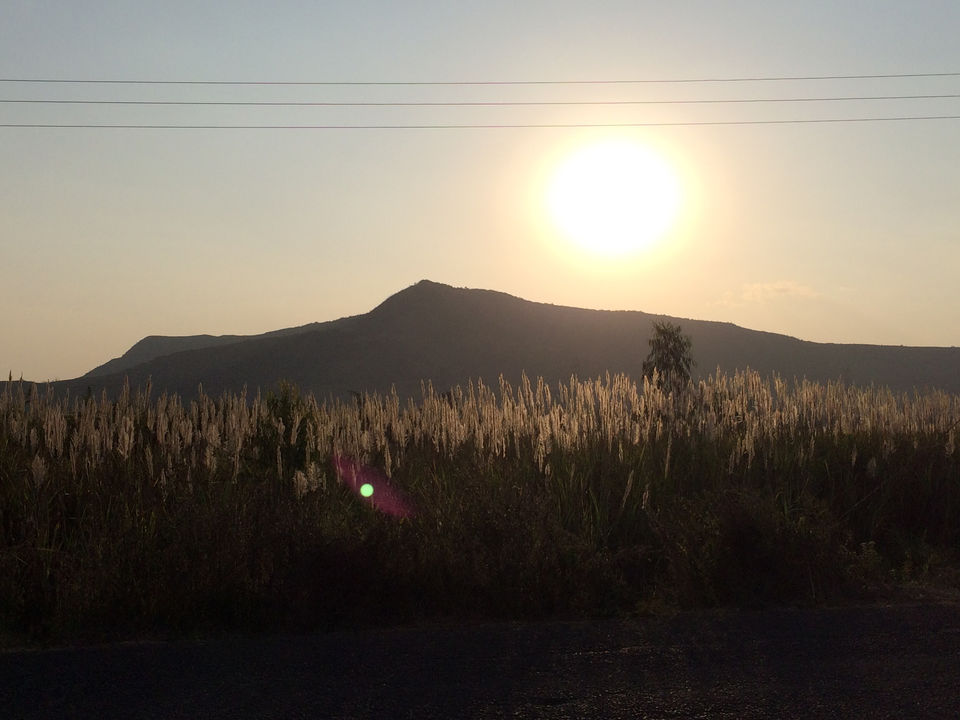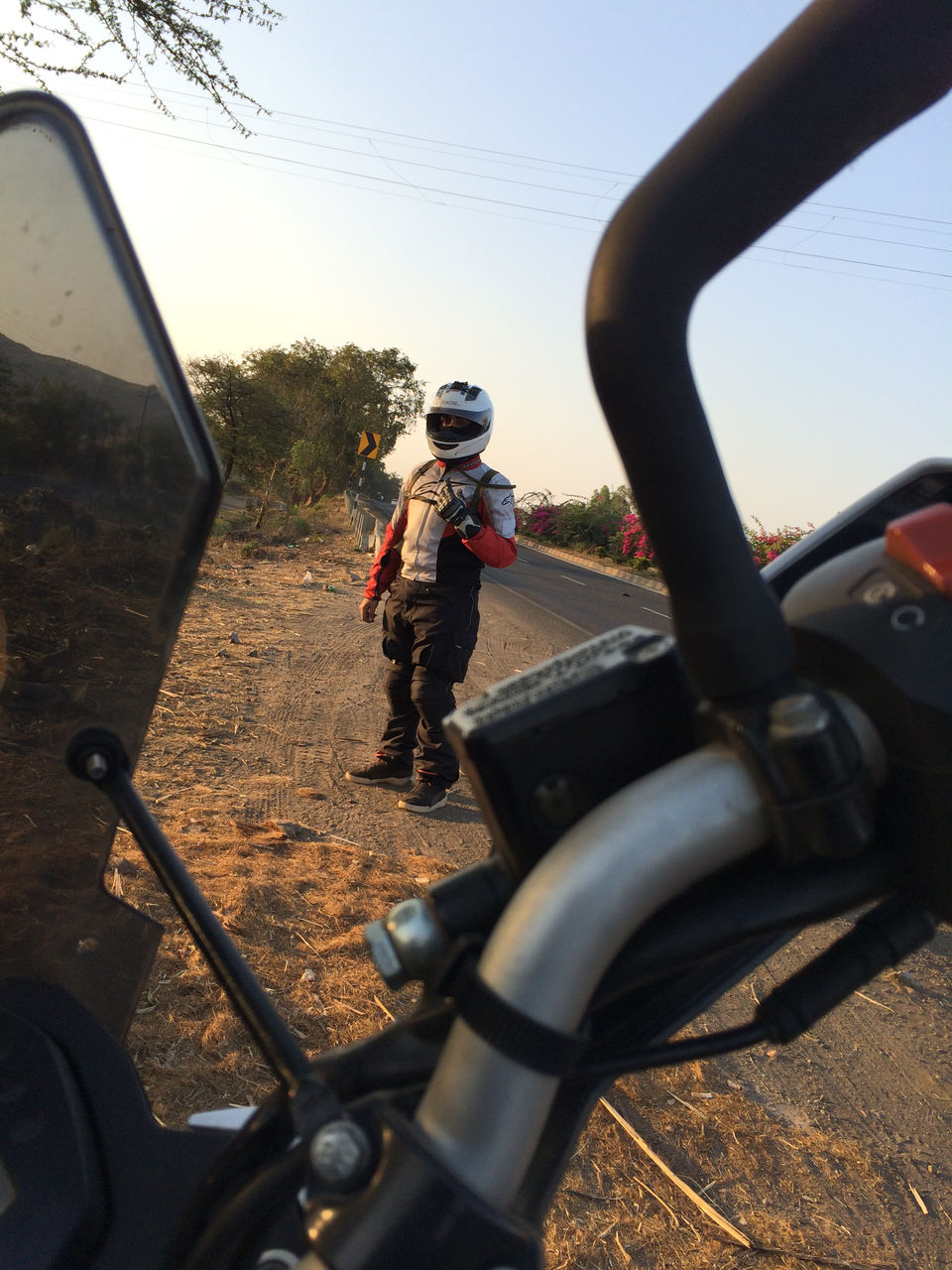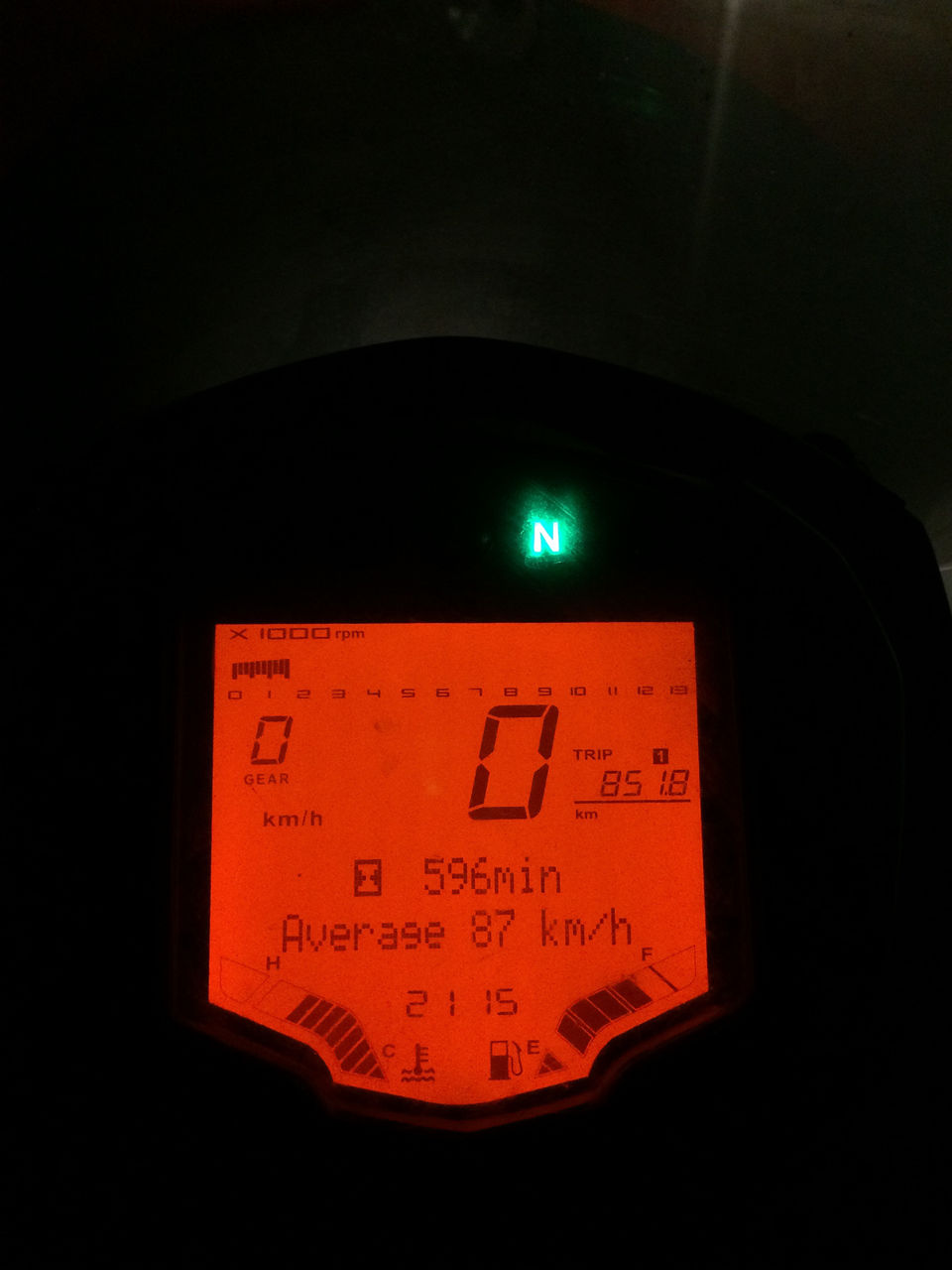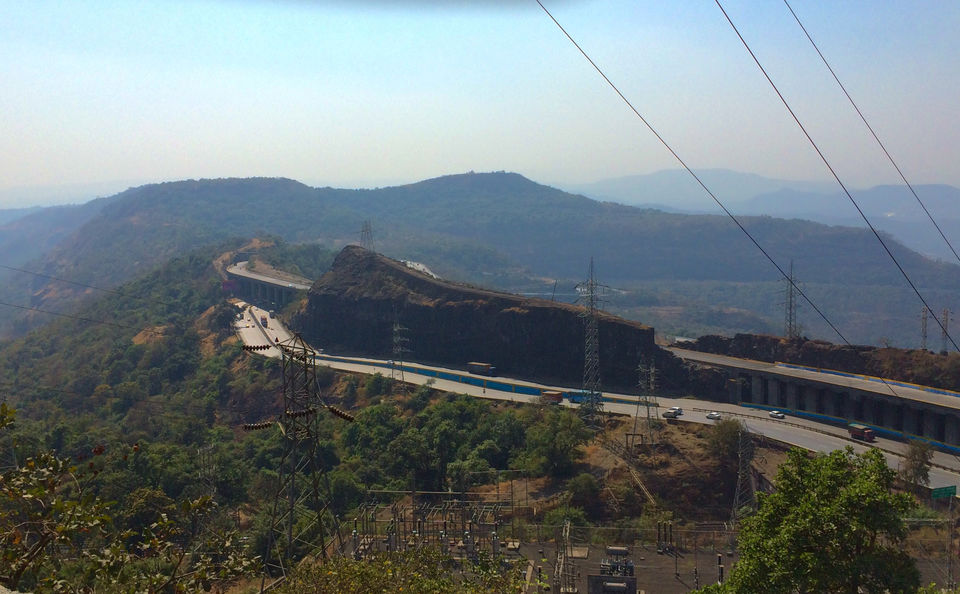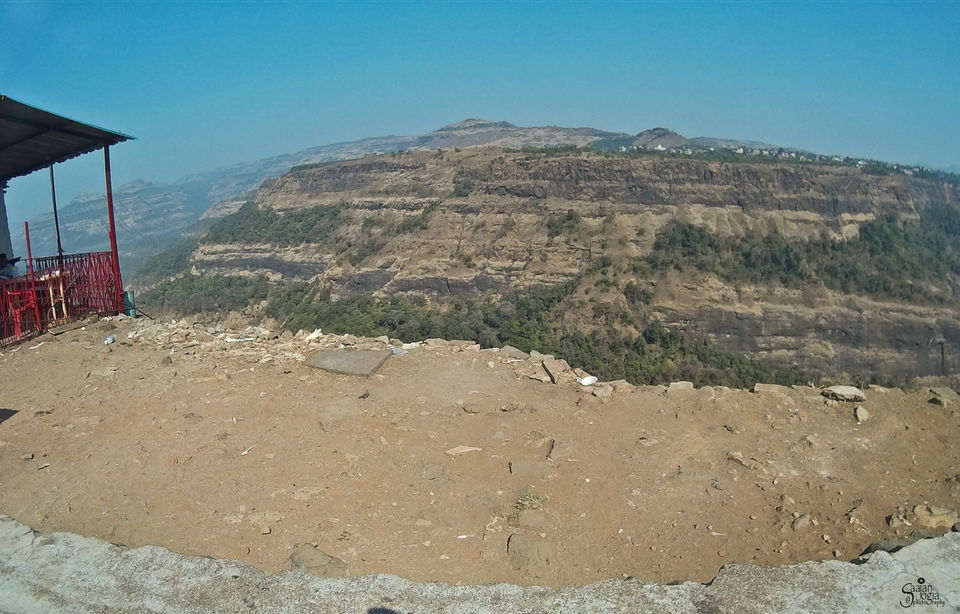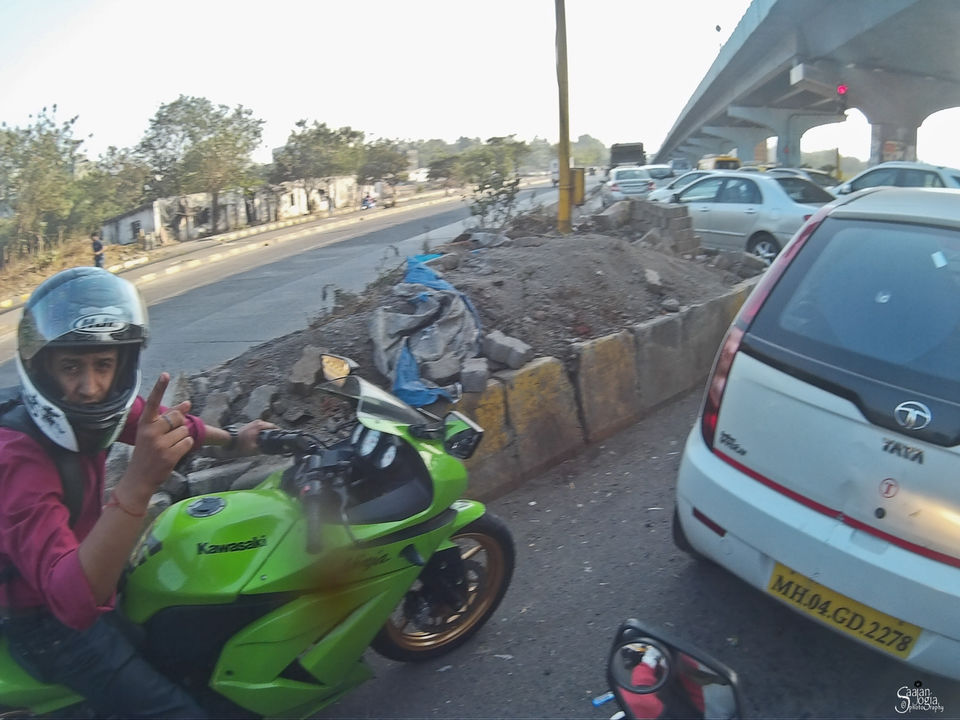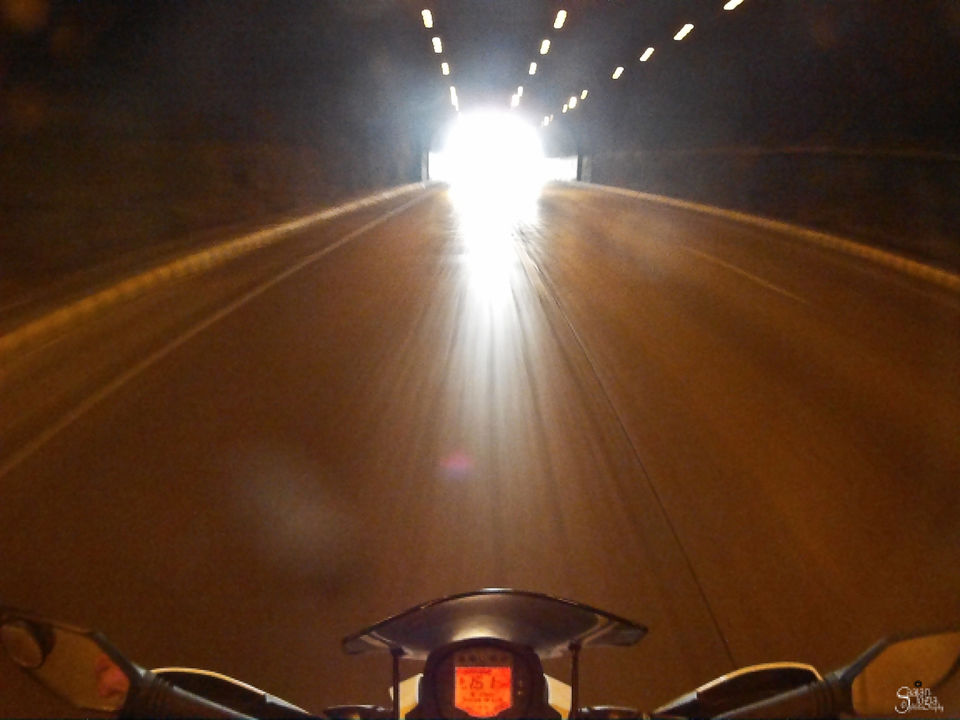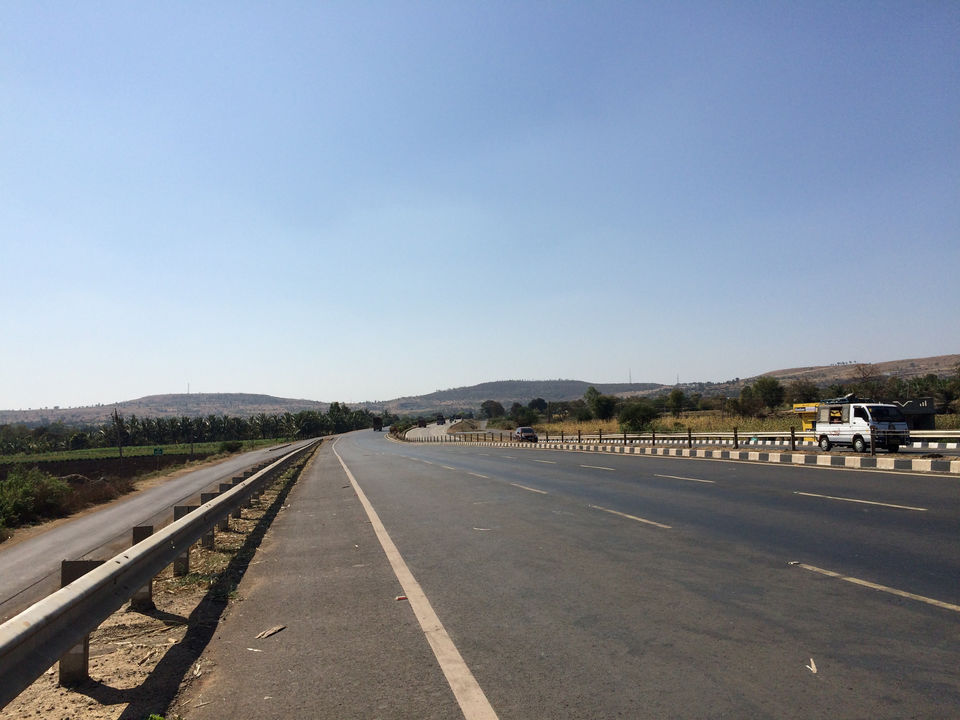 A long Solo ride teaches one many things, especially about themselves but it mainly puts a lot of mental, physical and emotional parameters to test.This idea occurred to me when I had an appointment scheduled in Mumbai and it had been long since I hit the blacktop for a looong ride. I had the first experience of a Solo ride from Cochin to Bangalore and it was a refreshing one!Then what? Planned my leaves, dad got a GPS device installed into my KTM Duke 390, prepped up for the ride and took off on a Thursday morning at 9 AM, I was running late big time.
Halt for the night was Pune and I hadn't even booked my room!
I made it through peak hour traffic and diverted the route to National Highway 4. One advantage on my side was that I was done with breakfast at home, hence I only long break I had to take next was for lunch. After saving myself from aunties and cows that kept crossing the highway, I reached Tumkur in no time after which upped the pace a little more as the blacktop was smooth and tempting. I made sure
I maintained a consistent 120- 140kmph till Dharwad where I got very hungry , stopped to fill my tummy by a small dhaba and pulled out the theplas my mom packed, thank god for the theplas she packed as you hardly find decent eateries apart from Kamat restaurants but not all of those are setup in a way where you can cherish the food while looking at your motorcycle, I had some luggage on it and that meant the motorcycle had to be in my sight at all times!
Once I was done with that, I fueled up and Raced off again, passing through the highway inBelgaum that connects Karnataka to Maharashtra. Mind me, that patch of the highway seemed like it passed through a vast garden, that view cheered me up even more and helped me maintain consistency. My father kept monitoring my progress on his iPhone through a GPS device on my bike that tells him my speed and also lets him known when I switch on and switch off my bike. That's crazy stuff! But I wasn't bothered by any of the monitoring as I've been pretty transparent to my parents about my riding style. Still, to my surprise, he was happy with the way I was munching miles, what a cool dad eh!
The hydration pack strapped onto my back meant I could keep sipping water all the time while riding at lightning speeds but that also meant I had to stop almost every 40 minutes to answer nature's call on priority but, these calls become Very High priority sometimes and you just have to pull up, no matter if you're caught by cops for over speeding or if you're stuck the middle of a bloody Marriage Baraat on a national highway.
In just no time, Maharashtra announced its arrival when the roads got bad, pretty bad. Its like you're flying through clear, pleasant weather for a while and you're hit by a mad storm that jolts you like there's no tomorrow.
The next Chai and bicsuit break halt was at around 4.45 PM just before reaching Satara. That was my last pleasant experience of the evening. Once I soldiered on from there, I was repeatedly reminded by the roads of the moon's craters. The KTM duke 390's stiff suspension meant that my buttocks and back won't be let of that easily. The battering went on for a while and road construction at some places almost halted my progress, I began to witness the departure of sun much in advance than I had thought of.
I made a final evening Stop for refueling the motorcycle and 're- watering' the hydration bag before riding into the ghats. The sun had just set by then and I thought I would reach in an hour. I was so wrong.
The roads to the Satara ghat section were totally unpredictable, there's no way you can manage to dodge each pothole. It was pitch dark, some tunnels were badly lit and it soon became evident that stopping or slowing down on this black hill would be suicide. A couple of kms into the ghats was when my beloved motorcycle dived into a deep pothole that I could just not avoid. The first thought that came to my mind was that I had shattered the alloy rims of my motorcycle and that I would have to dangerously stop by the side of the road till assistance arrived, I decelerated to feel the bumps but to my surprised, the motorcycle soldiered on without any glitch. Phew! That was a big, big relief. Frankly speaking, that was one moment that scared me a bit but at the same time, I was content as I never asked myself why I had to do something so crazy and If I got into trouble, it was only me who was to take responsibility and there would be absolutely no regret of any kind.
The pitch black mountains disappeared in no time and I was under the impression that Pune was very close. Well No! I was actually 90 kms away and riding in the dark meant it would take me at-least 80 minutes to reach there. Then, there were motorcycles doing too many burnouts in my tummy, I was hungry. The only proper food I consumed was some theplas for lunch!
At a fuel station, some curious fellows came up to me and started to inspect my motorcycle's tyres. On speaking to them, I got to know they supplied Yokohama tyres across India. The clock was nearing 7.45 PM and I hadn't booked a room yet. It was very sweet of them to inquire with Ginger hotels in Pune to see if rooms were available, that's where I had decided to halt for the night. One guy from the 'Yoko' team spoke to them and the response was negative! There were no rooms available! Damn, I didn't wanna hotel hunt in the night. My basic requirements were decent rooms with SAFE parking. But then, I thought it could probably be the case where rooms are available at the hotel but were reserved for last minute check- ins, considering the fact that it was situated exactly by the Pune- Mumbai expressway so it was still worth giving it a try.
I called my dad up and explained the scene to him, he asked me to continue riding towards the hotel and he would arrange for something by then. I soldiered on till 8.30 PM and pulled up by the side of the road, I was now entering Pune city limts and roads hadn't got any better. It was dad on the phone, there was good news!! He had spoken to the manager at Ginger hotel and had booked a room for me, but that meant I should reach the hotel within an hour considering it was an over the phone booking only. That left me relieved as I would get some food sooner that I had thought.
I sped up form there and reached the hotel at 9 PM. It was a pain in the arse to get my saddle bag off the motorcycle because a certain wise owner of the motorcycle had taped the straps of the bag so that they didn't hang loose. I tried checking in ASAP but the lady at the reception asked me too many questions. I had a shower after entering myroom and ordered paneer kofta, aloo parathas and 2 chais.
I remember lying down with my iPhone on the bed and the next thing I remember is finding it on the floor next day morning at 10! Things to do next day morning were- Have something heavy for breakfast, Find a KTM ASC-get my motorcycle chain tightened & lubed, meet Prateek Shah- A good old pal from College and eventually sod off to Mumbai that was as far as a mere 150 kms.
With Breakfast done, I took another half hour to checkout and strap all the luggage onto my KTM, Google mapped KTM Baner but then lost signal, there's literally no point having these stupid devices most of the times. With a lot of local navigation aid, managed to get my chain tightened and lubed at KTM Baner and rode to Prateek's college which was hosting a fest, he made me wait outside the gate for sometime and I began to receive lots of inquiries of whether I was taking part in the fest with the motorcycle and whether a stunt show was going to be hosted!
I needed the wind to pass through my mesh jacket and pants as the temperature began to soar, the meeting with Teek lasted for a while and soon after I caught up with the highway. The road to Mumbai from there was pretty sweet, it was an expressway that passed through the Khandala Ghats but for some reason unknown to me, motorcycles aren't allowed on the Pune- Mumbai expressway. I took the diversion meant for motorcyclists and that meant passing through towns of Lonavala and Khandala. I didn't regret the diversion one bit because I got to stop and witness some spectacular views, that's a favour expressways don't offer.
As I continued, I weirdly found myself riding on the Pune- Mumbai expressway. The roads that went through the towns eventually led me to the expressway and I was bewildered by this idiocy. Though they were a bit bumpy, smooth and curvy, I was extra cautious on the throttle but on the other hand, the state Transport bus drivers were just not! They were wannabe Schumacherstrying to overtake me with a rattling, damaged red box around them, even on curves when I was smooth sailing at 60 kmph. But, I just cherished the hills and views, just like I cherish my food bite by bite, didn't give a damn if it was some car that kept revving its engine beside me or these suicidal buses. I felt like a Hot chick walking on a road full of loafers!
I stopped at some food mall where a lot of franchisees got together to do business. I avoided everything oily, that meant I could not eat anything. But I could. There was a guy selling corn and I bought a long roasted sour corn from him. The security guard asked me all sort of questions that a tourer is usually asked- mileage, top speed, price, ride destination? He told me it was the first motorcycle he had witnessed there as motorcycles aren't allowed on the expressway, I paused chewing the corn for a second and then continued chewing, who's gonna ask anyways, especially in a country where no one bothers about a buffalo that's grazing next to a runway belonging to an international airport, people lose their minds only when it gets on the runway and an aircraft hits it. Corn was done with, next stop I decided was my grandparent's house in Mumbai. It was a house that accommodated my mother's relatives, a joint family of about 13 people!
I caught up with speed and encountered tunnels where I would lift my helmet visor, raise the throttle like it was no one's business and listen to that engine echo throughout till I was struck with wind and brightness at the end. It's an amazing feeling, you have to try it someday regardless of what you're riding or driving.
The road got very straight after the tunnels, I was reaching Navi Mumbai, a positive sign that made me push a little more. It was 4 PM and I cruised peacefully at 100.
Once I entered Navi Mumbai, there was chaos. The directions weren't marked accurately and the tarmac has huge gaps in them; if you have a narrow front end, you could shove yourself in it. Luckily, mine isn't that narrow. Just to clear your mind, I'm talking about the front Tyre there. After making a lot of local inquiries about directions, A nice guy on a Ninja 250 decided to help me out, I followed him for a bit and understood the route from there.
I entered Mumbai with a sigh of relief that was short lived. Its a humid city where I encountered the WORST roads you can ride a motorcycle with stiff suspension on. I prefer the kacha forest roads to those in Mumbai. Secondly, its got so many flyovers all over the place, some are as wide as 10Airbus A380s (not really) and then you suddenly encounter some that are thinner than a straw (not really).Dodging through traffic is a different game altogether in such a city, I couldn't use the same tricks I use to get through traffic back here in Bangalore. I did manage to get some guides ripping through traffic on pulsars and karizmas, I tried understanding their line and grasped the trick in no time.
I was reminded of the lovely chai I would have first thing after I reached home, now I had to pick up speed for that. Eventually, I made it home by 5.30 PM, parked my motorcycle in a safe place, covered it and thanked it for all the bash it offered. Eventually after freshening up, I definitely had Gujarati snacks with a lot of chai along with it, there's no questioning that.
This trip was first published on http://getridingyoubum.in.