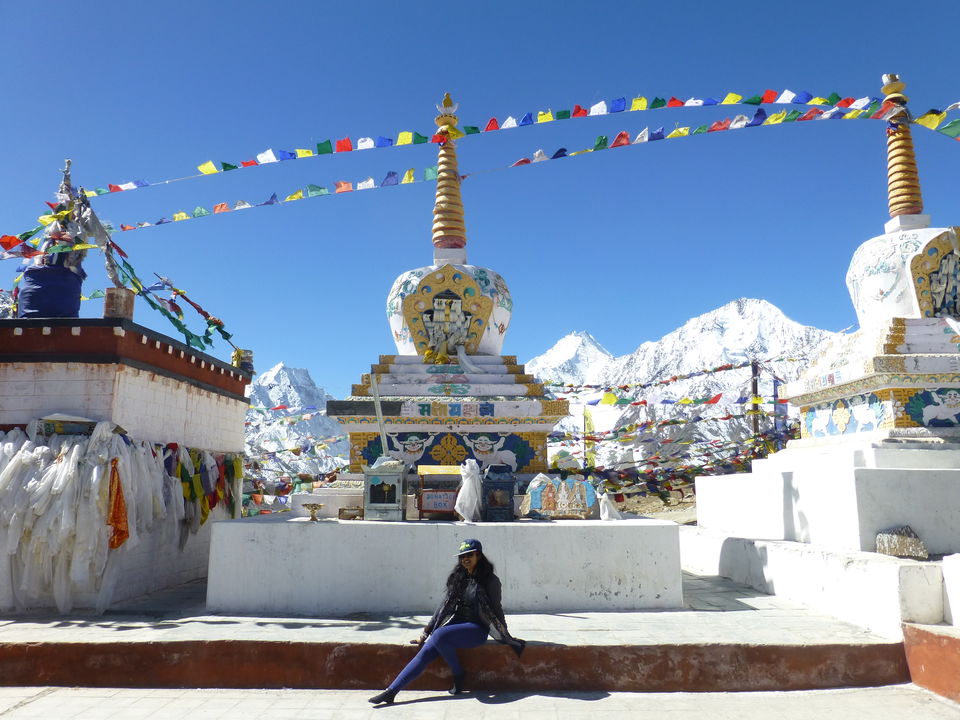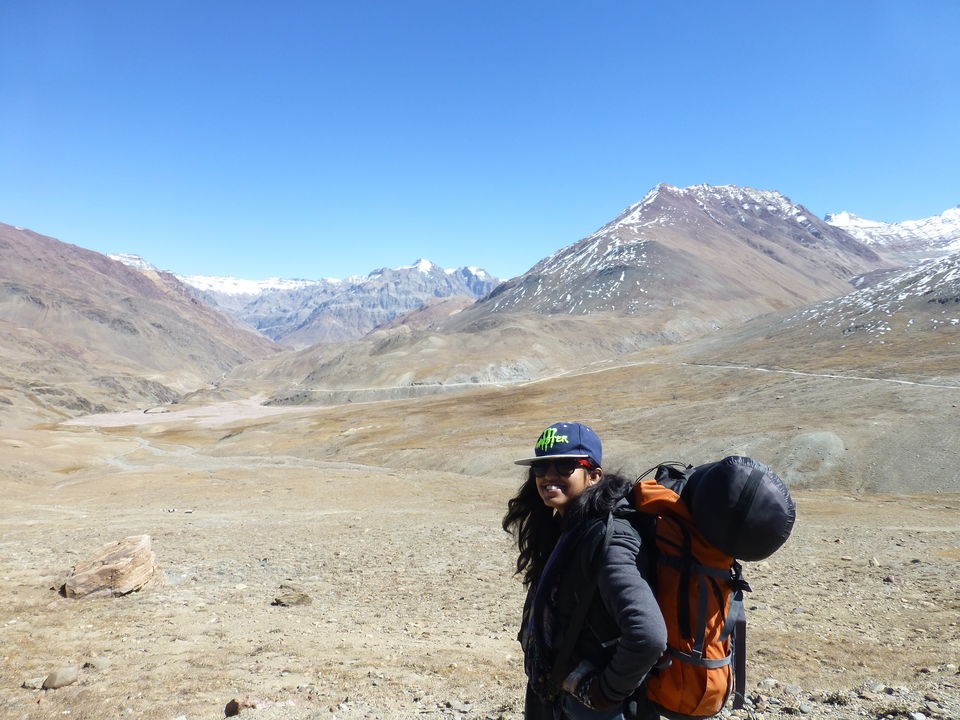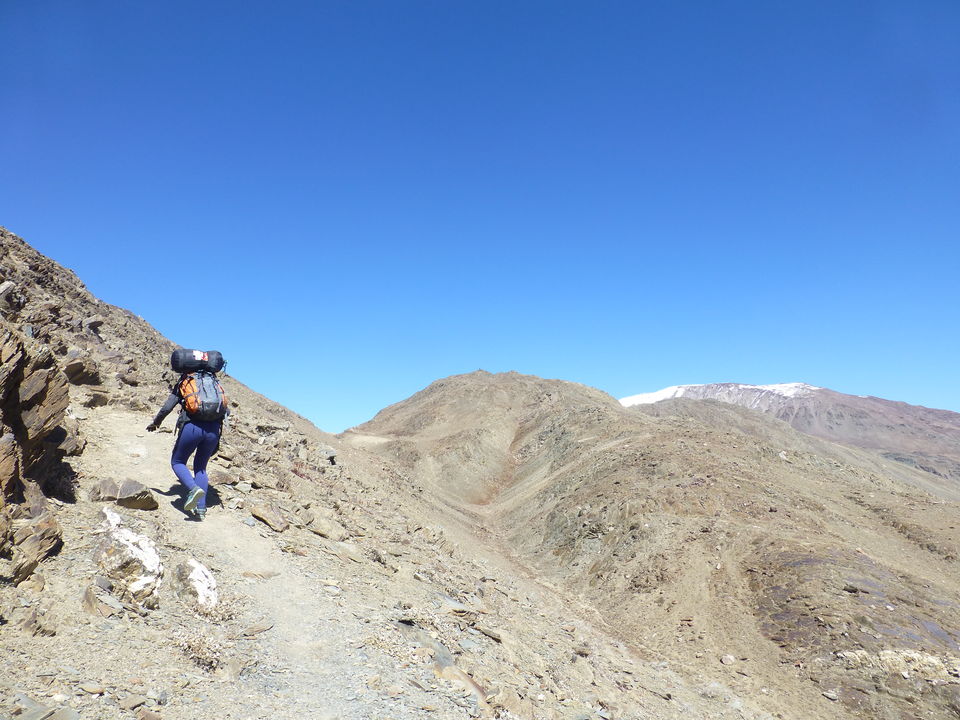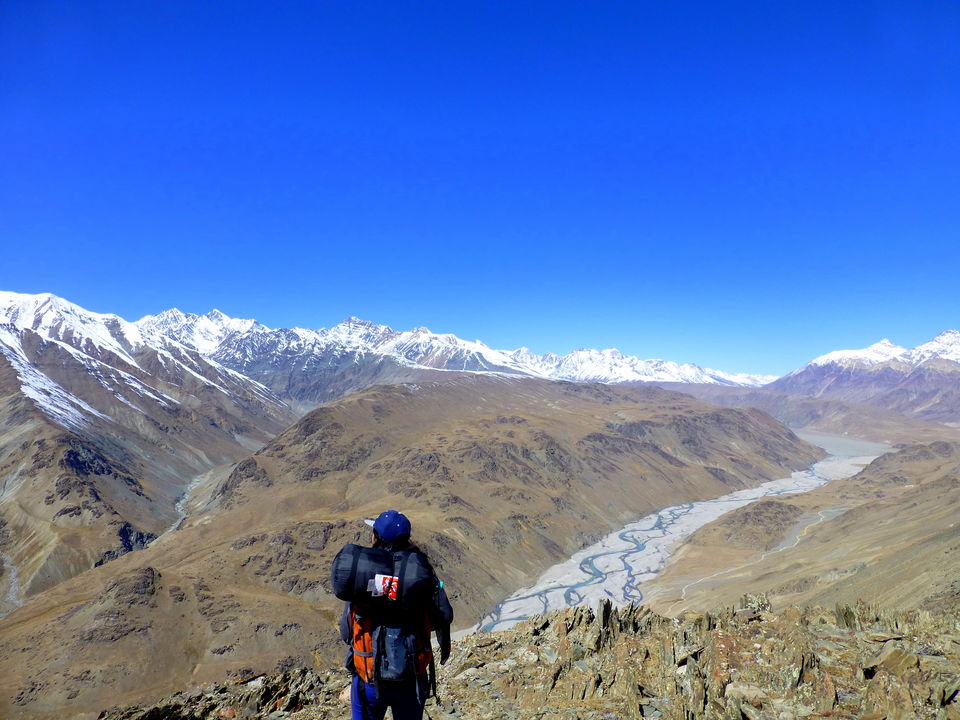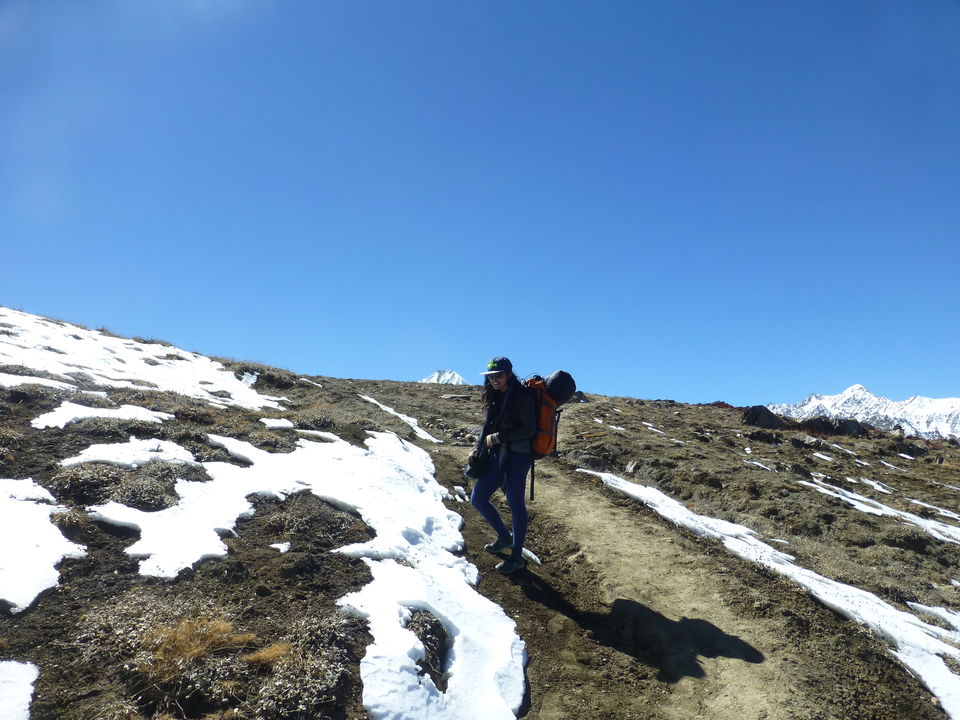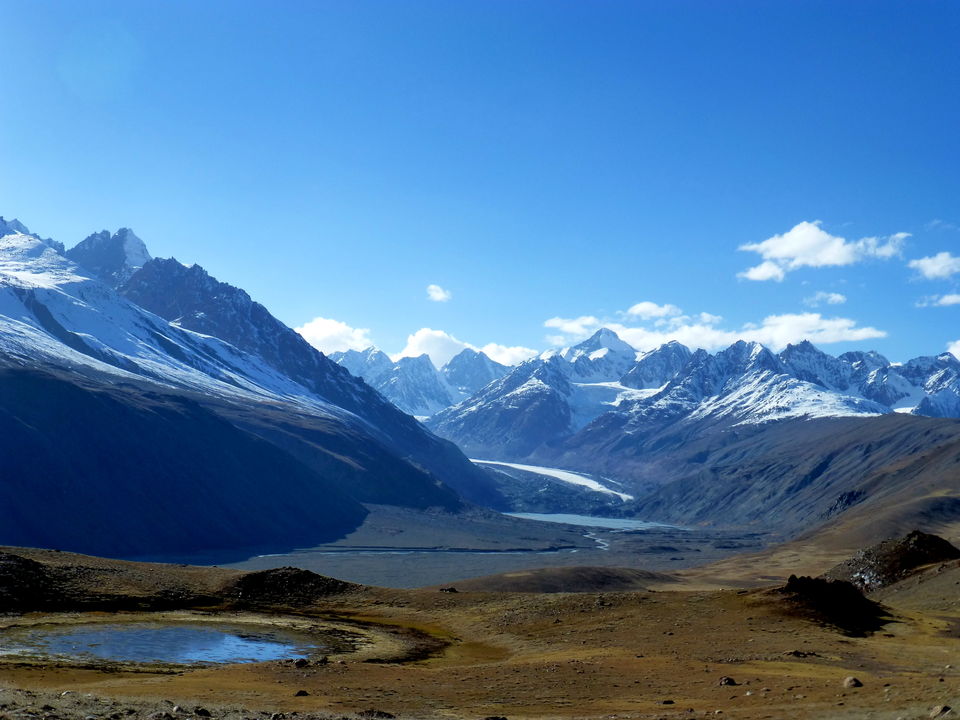 Everyday routine wake up at 5:30 am, work till 6:30 in the evening, then 4 hours in metro watching those familiar dull faces, 1 hour in the gym then go back to sleep and repeat. Yes, I was dying every day, I wanted to run away from Delhi so badly. Moreover, according to my plan I wanted to celebrate my birthday on mountains as I always do, so I did. In January 2015 when I was in Triund I heard about this place from some local guide yes I am talking about Chandertal Lake. That moment only, I had decided that I'll go to this place in 2015 only.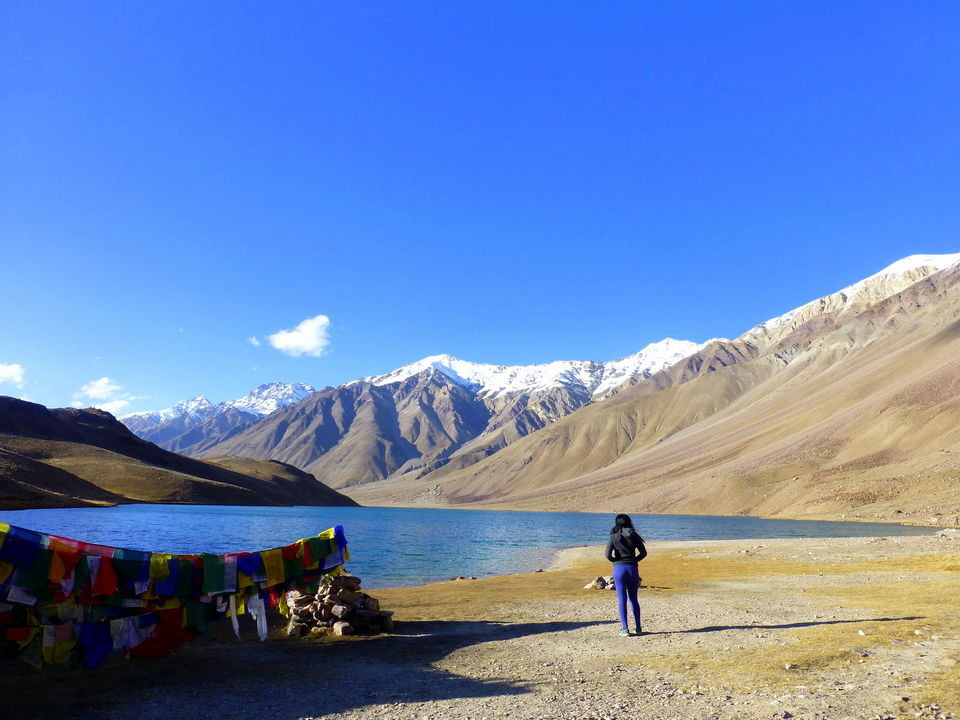 1st of October I just packed my bag and boom I was in Manali. So without thinking too much we had decided to trek down to Chandertal Lake (el. 4,300 m or 14,100 ft) from Kunzum-La(el. 4,590 m or 15,060 ft) though there are 2 different ways to reach Chandertal. 1st(Easiest way) take a cab from Bathal to Chandertal(base camp side) and 2nd(a bit difficult one) trek from Kunzum- Chandertal lake(9km)-Chandertal base camp(+2km). We reached Kunzum-La at around 11:30 am. It's an easy and completely isolated trek of 9-10km and that too mostly downhill. So we started to trek, but yeah we were starving as we had not done our breakfast. After walking around 2km we could see the glimpse of lake and yeah that was beautiful. So we ate 1 apple and kept on walking.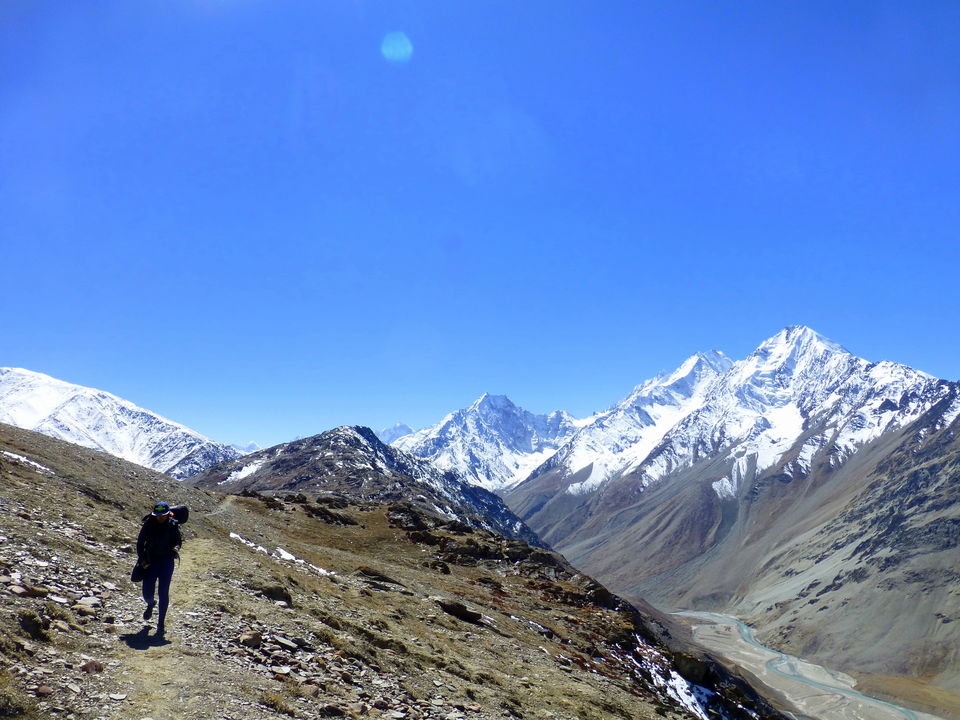 That day we were only 2 people on this trek and nobody was there not even a single person. The peaks were covered with snow, Chandra river was flowing down, Sun was bright and we were happily starving. The view of the lake was tempting us, so close yet so far. We were walking slowly-slowly towards it, the temperature was going down around 1-2 degree Celsius, we were sweating, singing and that chilly air was actually killing us.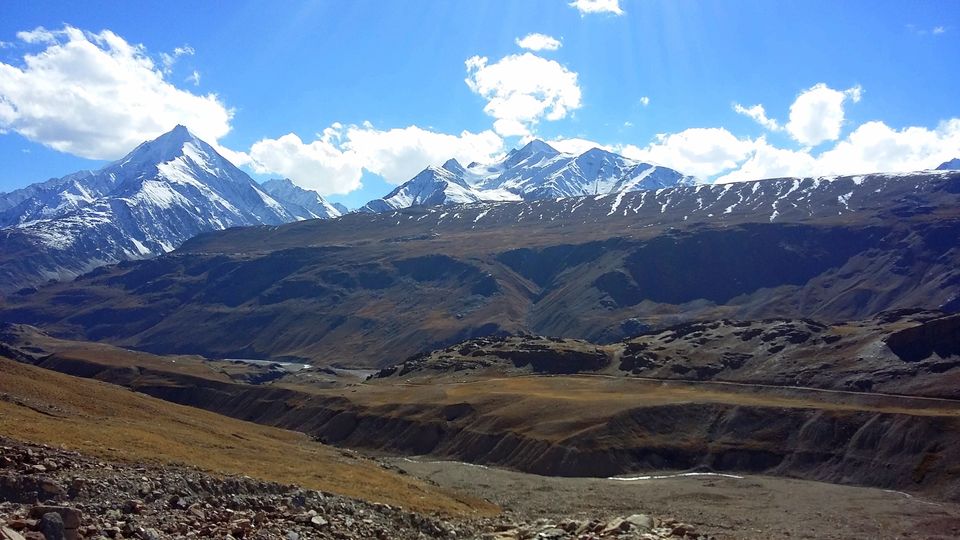 So after 4 hours of trekking, we finally reached there. There were 2 lakes, one is Chandertal lake and another one is very small lake near the glacier. That area was freaking cold and we were shivering like anything else. But instead of dying from my daily routine in Delhi, It's better to die in Chandertal. We went down towards Chandertal and man that place can make you forget everything. Such a peaceful and clean beauty it is. We could see 2 different shades of water and that too so damn clear. I was completely lost, for few minutes I forgot my family, my friends, my daily routine, my starvation and most importantly that I was shivering from cold. I can't forget Chandertal because till date my heart is still dancing to the rhythm of the moon lake(Chandertal Lake).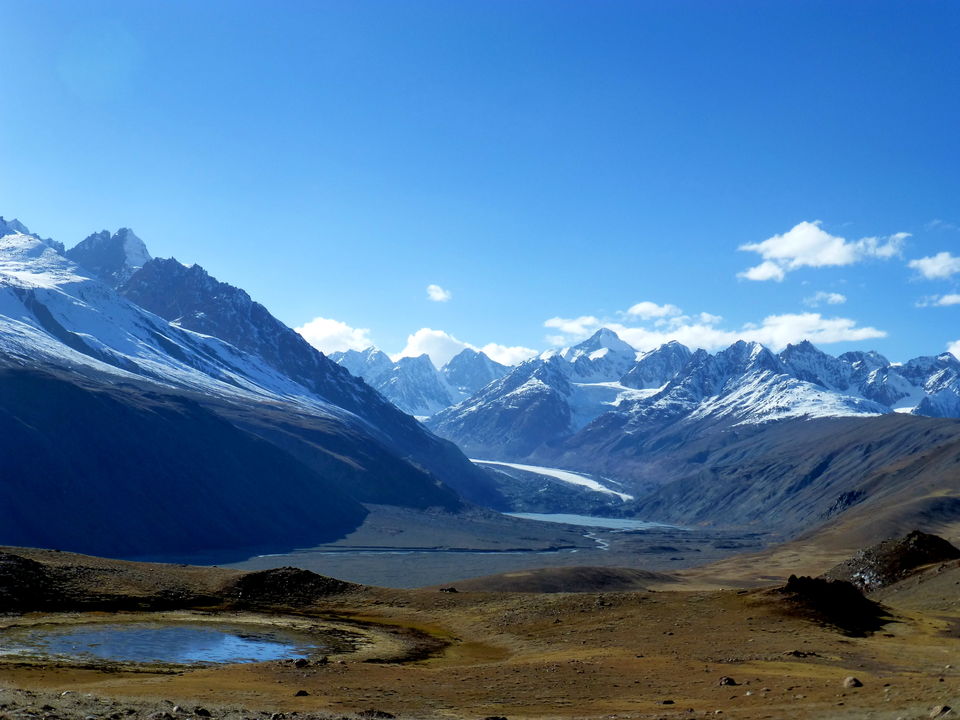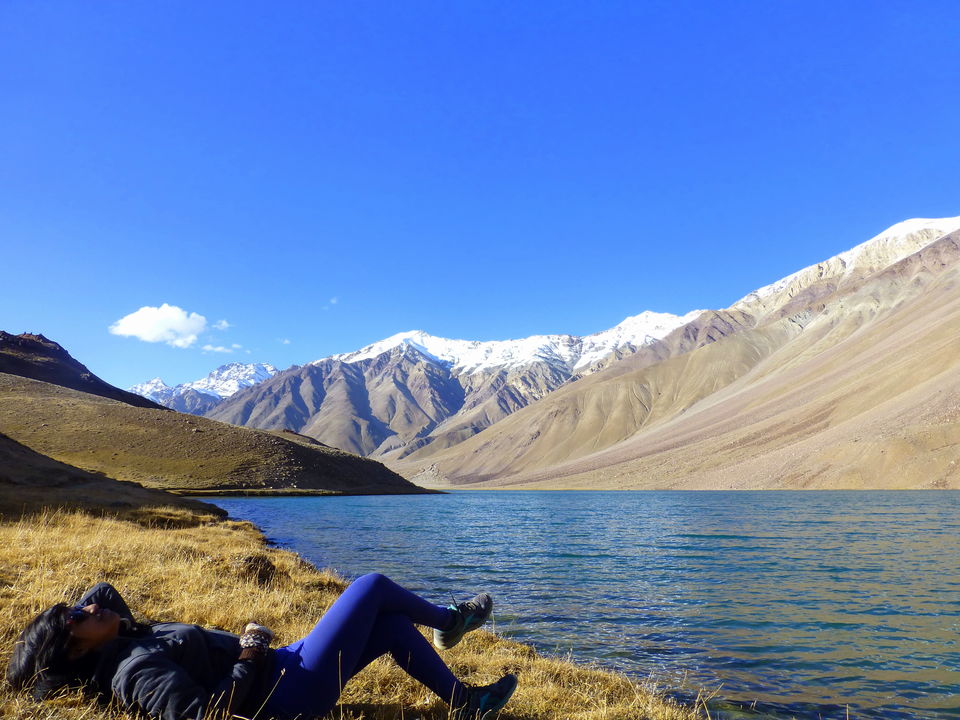 Note- Go to this place but it's my humble request please don't throw your trash over there. We are travelers so it's our duty to maintain the beauty of nature. I actually don't want people to go there specially Indians because we are pathetic travelers we spoil everything wherever we go. So let's not spoil for our future generation, Please :)