McleodGanj is one of the few places that I've been to that I found to be charming and vibrant at the same time. Despite streets packed full of people, bustling markets and buildings that are tightly crammed together, McleodGanj somehow remains pleasant, comfortable and (almost) peaceful. The town has an overall zen vibe to it which, I believe, also seeps into the visiting crowd (not entirely though - please see the post script).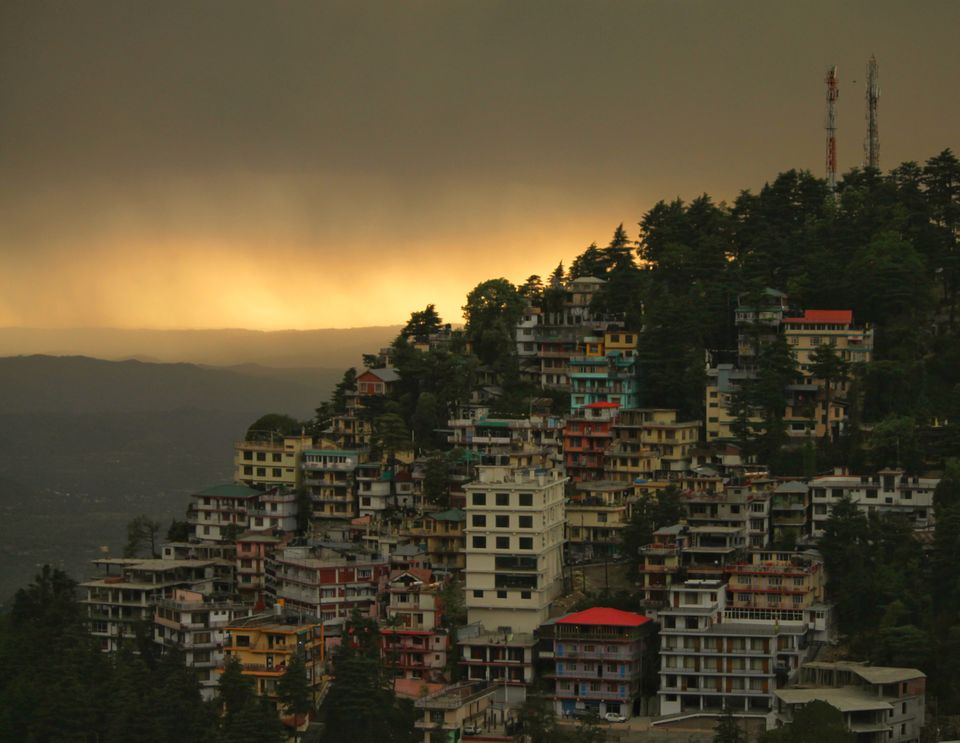 That having been said, it isn't free from crowded place problems. Be prepared for several traffic jams. There are far too many people and cars for anything to function properly. The police do make significant efforts to manage traffic flow but it's a bit of a losing battle. Parking options (even for motorcycles) are limited (and usually far away from wherever you may want to go). So, long story short, you're better off on foot.
What to do
The predominantly Buddhist town is home to the Tsuglag Khang (locally called the Dalai Lama Temple complex), famous for being the residence of the Dalai Lama. There are also several other monasteries and little buddhist temples sprinkled in and around McleodGanj. Given that these places are an integral part of the character of the town, they should definitely be on your list of things to do. You can also pop into the Bhagsunag temple and the St John (in the Wilderness) Church, just to mix things up a little bit.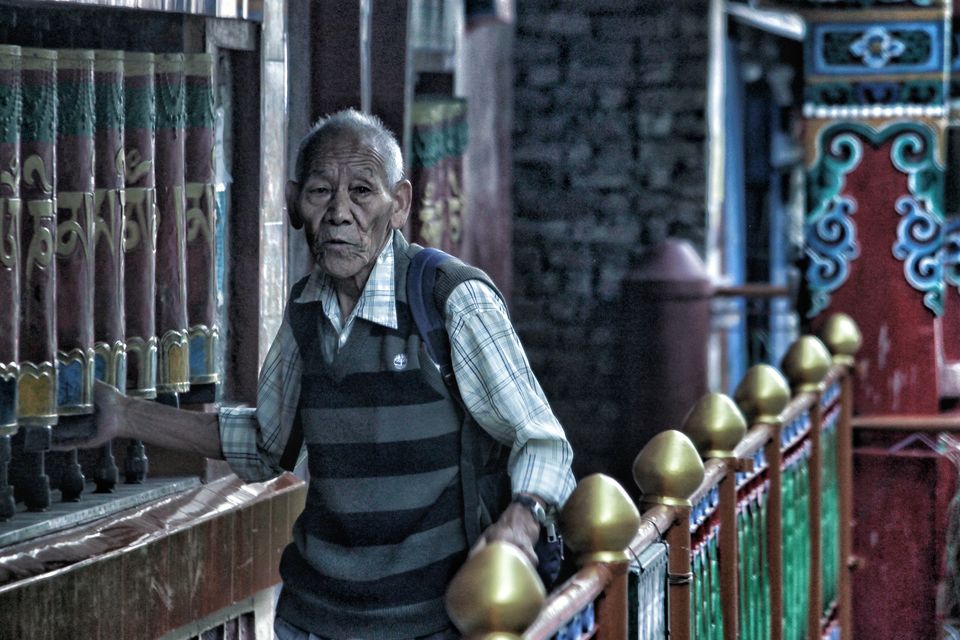 Once you've filled your soul, you can go empty your pockets at any of the several Tibetan markets. I'm not sure whether everything sold in these markets can be categorised as handicrafts, but some of it definitely can, and it's worth checking out. You'll find plenty of silver and stone jewellery, some fabric products, brass prayer bowls and a whole lot of other antique-looking knick knacks (not all of which are actually antique, of course). Since these markets are primarily for the tourists, rates quoted are usually atrocious and you need to be prepared to do a whole lot of bargaining.
If you're looking to stay on your bum, you can park yourself in a nice cafe. Nearly every third building has a cafe or restaurant, so chances are that you will eventually find one that catches your fancy. I found a rooftop cafe near the monastery called "The View", which, well, had a fabulous view of the mountains. I spent an entire evening there sipping on iced tea, soaking in a gorgeous sunset while scribbling notes about events from the days before onto tissue papers (in order to counter my memory issues). Illiterati Cafe also comes highly recommended from people I know that have spent some time in Mcleodganj.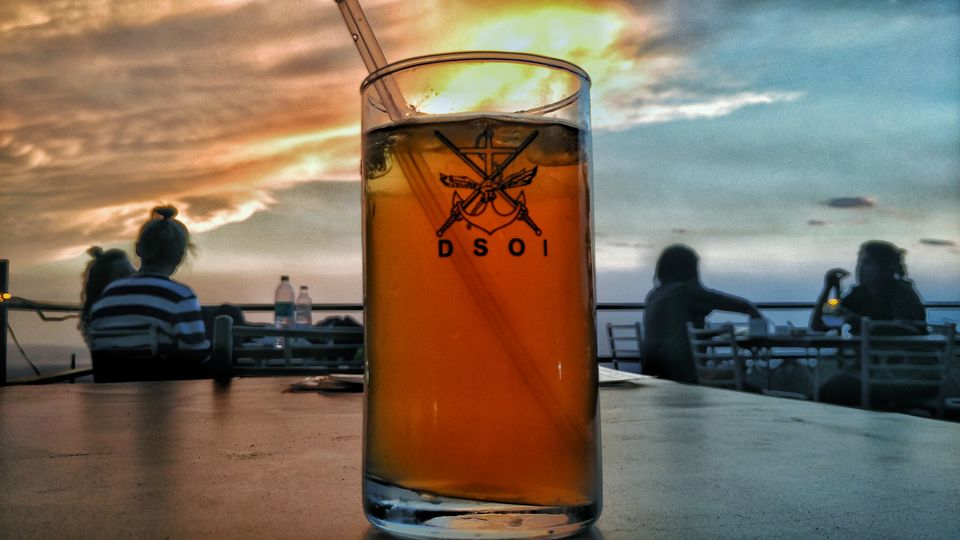 There are also several other "mainstream tourist attractions" around McleodGanj. If a tiny Dal Lake (the name isn't even original) is something that you'd like to see (be warned, this one is probably dirtier than the actual Dal Lake), then maybe you'd also enjoy some of the other places that most tourist guides and cab drivers would take you to. The only thing that I would recommend, amongst all of these, is a short visit to the Bhagsunag waterfalls, if you can manage the climb up to it.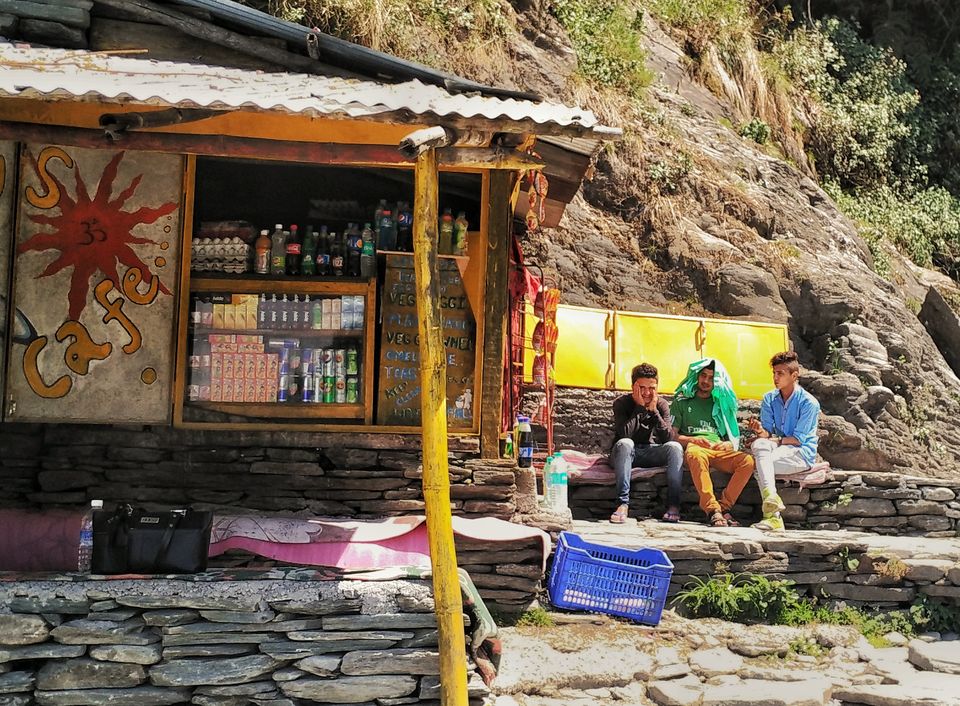 More interestingly, you have the option of setting off on a trek ex-McleodGanj. The trek to Triund continues to be on my list of things to do. While I've heard nothing but good things about this little escapade I've been a bit sceptical about it given how popular it is. I think it's worth a try though. You can choose to do a day trek (go early in the morning and return before sunset), or camp outdoors for the night and return the next day. There are several organised treks on different routes, and your hotel will usually be able to hook you up with an operator if you're interested in doing something of this sort. When I checked in May 2016, the day trek to Triund cost between INR 600 to INR 800 and the overnight stay version about INR 1200 to INR 1500 (tent and camping gear included).
Personally, I prefer to spend my time strolling around the streets doing incredibly random things, including people-watching and window-shopping, and stopping only when it's time for the next bowl of Thukpa or if I discover a spot with a promising view of the mountains. My absolute favourite thing to do though, is to go to the town square at the crack of dawn. Apart from this being the only time of day when you can get yourself a cup of tea with some fresh and warm Balep (Tibetan bread), it's also the time of day when you can experience the town at it's authentic best. It's almost as if the locals have reserved the early mornings for themselves, before they allow their town to be taken over by people from lands close and far away.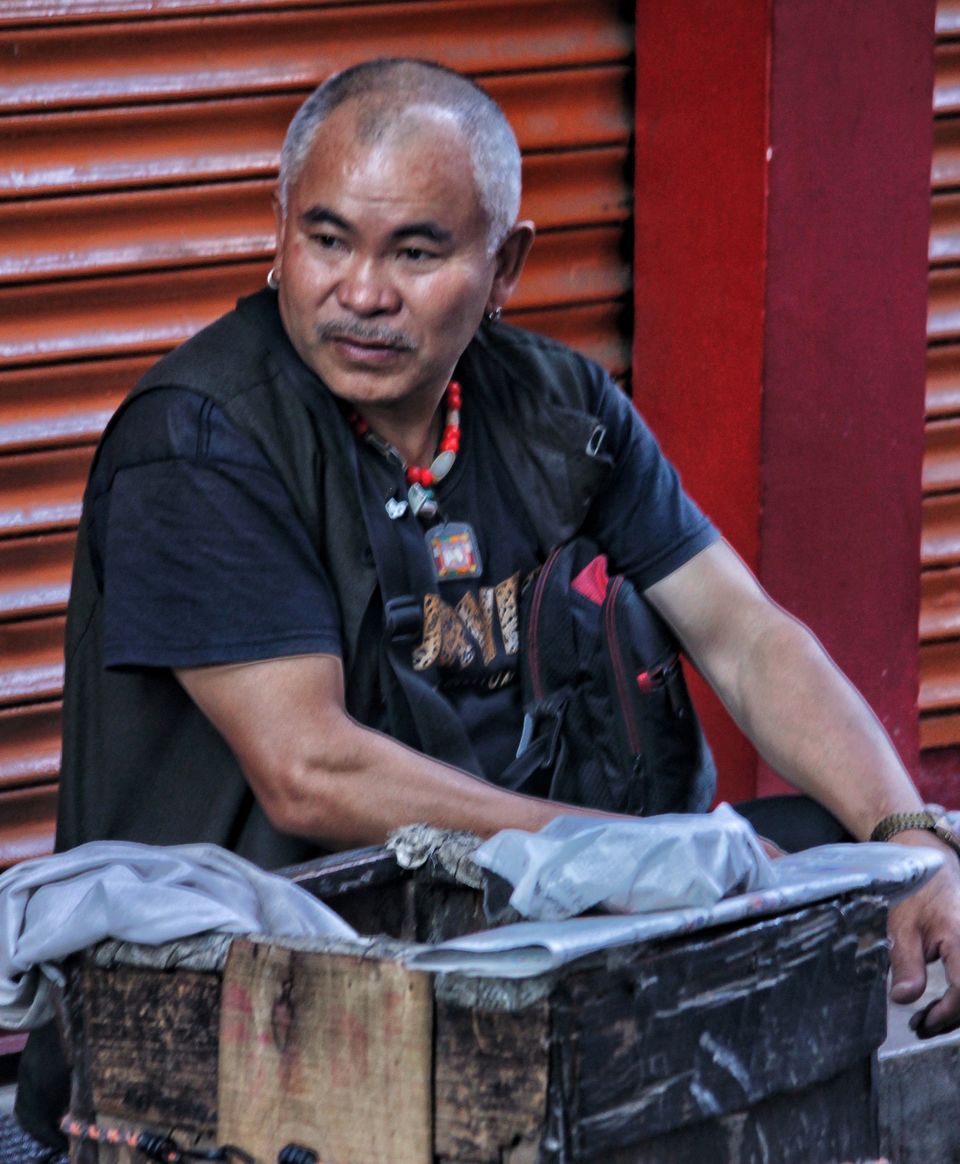 Food
Food is unlikely to be an issue here. You will find options of all kinds and for different budgets. From premium cafes to roadside eateries, and Tibetan restaurants to Punjabi Dhabas, everything can be found, if you just look around for it. I'm a huge fan of Tibetan food so I spent most of my time there on a strict diet of Thukpa, Momos, Shabaley and other things whose names I can't recall (should have jotted these things down on those tissue papers). If you like (or want to try) that kind of food, this is the place to do so.
Stay
Hotels and lodges, again, are dime-a-dozen in McleodGanj. But like any other tourist destination, during the season, rooms don't come cheap and definitely don't offer value for money. Tariffs at most of the places that I asked around at were in the range of INR 1000 to 3500 per night for a double occupancy.
I found only two budget options. The Tibetan World Hostel (suggested to me by an old friend) offers some affordable accommodation, but is almost always booked out. If you can book your spot well ahead, it might be a feasible option. The other option, of course, was the place that we ended up staying at. At the time we were there it hadn't been named yet, and was only identifiable with a banner that read "Mountain Trail Trekking" (I don't know what prompted me to go ask for a room in a building that did not shout out to be a hotel, but I'm glad I did it). It's about a kilometre away from the main McleodGanj Square, on the road towards Bhagsunag (but before the Bhagsunag parking area. We paid INR 600 per night for a clean, comfortable and spacious twin-sharing room. I also managed to convince Vikas (the very kind gentleman who manages the place) to throw in 4 cups of tea (per day) for free. Steal deal!
I was told that there are also some accommodation options within the monastery. Unfortunately, I didn't get a chance to find out about these facilities and whether they are available to everyone. It might be worth finding out about though.
Budget
McleodGanj has options for every budget. So it really is up to you how much you spend on a trip to this place.
To Conclude
As far as tourist hotspots go, McleodGanj is one of my favourites. Its strange concoction of the quiet and the loud works for me. Be warned though. Since tourism is the primary source of revenue for most of the locals, you will come across quite a few folks who are out to rip you off (cab drivers, shopkeepers and hotel owners, in particular). The trick, I believe, is to minimise (or avoid) interactions with those people. That way you will be able to experience the town and its charm in a more fulfilling way.
P.S. - Before you roll your eyes at me for being generally critical of the tourist onslaught in this post (given that I too was technically a part of the same tribe), let me clarify that I don't have a problem with a place being full of people. What I do have a problem with though, are sights such as the one pictured below (it's a miracle that any water stayed inside that pool). I tend to run away from crowds like these, and hence the need to highlight its existence so strongly. That having been said, to each his/her own.