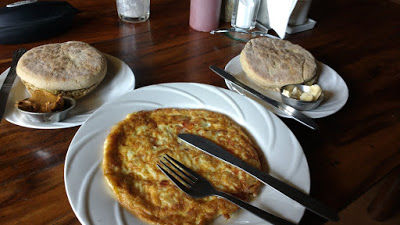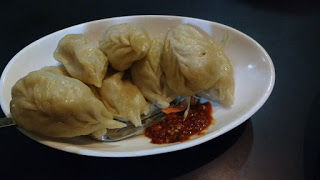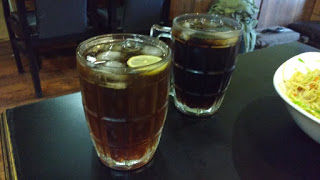 Someone has rightly said "The way to a man's heart is through his stomach" and this was proved true when we went to McLoedganj in October 2015 to do nothing but to Eat and Relax. Mcloedganj is a foodie's paradise as it has so many good eateries to offer a variety of cuisines, such that one can't have it all. The place has everything Indian food, pizzas, Tibetan food, Italian food and what not.
Had read about a lot of places and dishes to eat before going, was disappointed with some and was more than delighted with some. Everyone should go on a food trail in Mcloedganj at least once and satisfy their taste buds.
Clay Oven

Clay oven is a quiet café located just 100 m from Mall Square on the Dharamkot Road. This place is a hidden treasure with down to earth staff and very relaxed seating. They have their own WiFi like other restaurants, and one can just sit and relax endlessly in this café. In a span of 2 days ended up here more than three times at different times. The rates are super economical, and the quantity is more than justified.
Undoubtedly the best thukpa in town. The serving was more than generous. The taste was spot on and didn't need to add anything else to make it better. The best part about thukpa is that it fills up your stomach fast and at the same time gives nutrition as well as it has a lot of veggies in it.
Cheese Omelet with Tibetan Bread
We had a hearty breakfast here with Cheese Omelet, Peach Tea, Oreo Shake, and Tibetan Bread with peanut butter on our table. Indeed, it was a King style breakfast. Breakfast in Clay Oven should definitely be on every foodie to do list.
Carpediem
Had the best Pizza of my life in this place. The seating is very relaxed, and people from different countries and background were sitting, enjoying and having a hell of a time. The French fries is also a big hit in this place. Turned up here and had pizza and thukpa as well. The thukpa was not that good as compared to Clay Oven, but the Pizza was simply the best. The yummy taste still lingers in my mouth.
Tibet Kitchen
This is more of a restaurant than a café. It is always full, and there is waiting. That itself bears testimony that how good the taste of the food is. Unlike other cafes, you can't sit here and relax; it's more of a hush-hush affair. This place has a lot to offer.
Flat noodles served in a soup like dish like thukpa. Thukpa has long noodles, and thentuk has flat noodles. That's the only difference between the dishes. It was something new for me which I enjoyed thoroughly.
Tibetan cuisine is incomplete without momos. The filling was very good, but it was a bit spicy. If you weren't to enjoy momos, it's better to have it on the road as they are homemade, and the taste is very different. Spending INR 100+ on momos in a restaurant is definitely a waste of money.
The Hakka noodles were good and tasty and with just the right amount of spices. Fruit Beer and Peach Beer was something which went very well along with the food.
Street food
Any food trail is incomplete without exploring the street food options, and Mcleod has a lot to offer. Be it Bread omelet, Maggi or momos, this place has it all. One should also try the cakes and pastries from the bakeries which are in abundance.
McLoedganj has a lot to offer to everyone with different experiences every time one visits.
This post was originally published on Eat, Travel, Live and REPEAT