A land-locked city, with all its beauty, grace, and charm, falls short of providing that one aspect that makes an ocean-loving person feel completely at home – it being the silver, foamy waves. Every vacation to a beach town means leisure time with the sun shining bright right over the head, enjoying a drink while listening to the music created by the waves, and getting to see the beautiful sunrise that otherwise gets hidden behind tall buildings in metropolitan cities.
This brings the attention to one of the most famous beach cities, Puducherry – or more specifically, the city's French town that boasts of combining the glory of older times, and urban grandeur of modernity. It is one of the few places in India that can be explored both at leisure with a lot of days in hand, or even in a few days – as I found myself doing last December.
Best Time to Visit Puducherry:
Winter months from November to March are considered suitable for a relaxing escape to the town. Situated in the Coromandel Coast of Bay of Bengal, the weather remains pleasant throughout the year, and provides a brief respite from extreme weather conditions.
How to Reach Puducherry:
Taking a flight to Chennai and then switching to roadways for a three-hour long journey to Puducherry might seem convenient to travellers. Booking a cab will brighten the prospect of enjoying the view as you move closer to the destination.
Alternately, Puducherry is also accessible through railway with trains such as 22403/Puducherry - New Delhi SF Express and 12868/Puducherry - Howrah (Aurobindo) SF Express connecting it to other parts of the country.
Perks of Travelling by Car:
Speaking from personal experience, flying to Chennai and driving down to Puducherry will be more rewarding than booking train seats for the place. Approximately mid-way to the place, you will come across a thin strip of land just a few steps off the highway, where the Arabian Sea meets land.

With the shore being only a few metres wide, it is possible to enjoy the view without thinking about water splashes or rocky surfaces, as would be the case for beaches in mainland Puducherry. If peace and quietude is what you seek, then this is the place to be, even if for a little while. Quite unlike any other seashore, this unnamed patch of water-and-land offers many aspects of a small traveller hot-spot.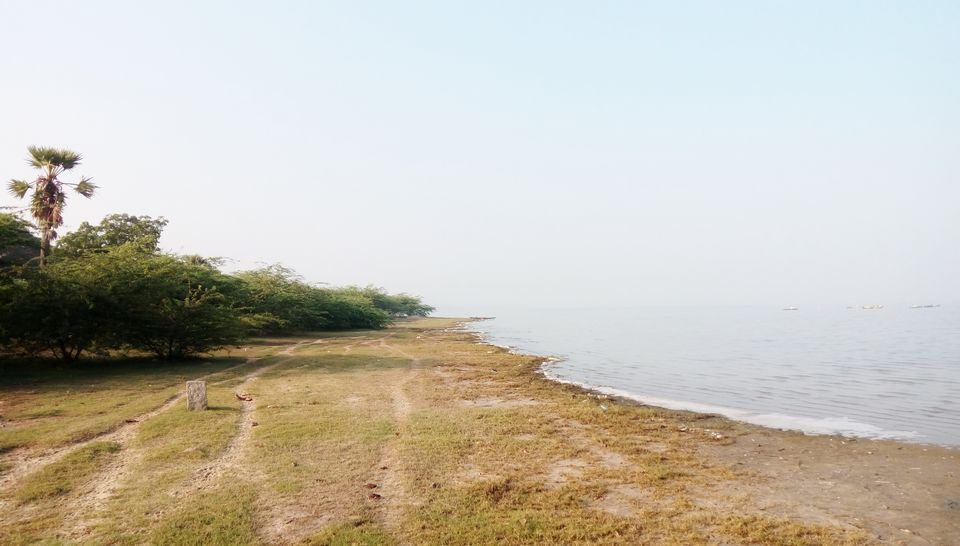 For A Two-Day Trip
With time playing against your wishes, visiting every major tourist attraction often becomes a challenge. However, keeping the French town in consideration, a quick, two-day getaway becomes a possibility too. Since I followed the two-day plan myself, I adhered to a strict schedule. However, designating time slots to every tourist spot did not hamper with the fun time, and made the trip quite enjoyable.
The beach, fortunately, is en route Puducherry, and is the first to greet your eyes – with the promise of more, equally beautiful ones to come thereafter. Situated on your left side, this beach is the perfect spot to take a breath of fresh, salty air, and enjoy a quick break from a long and tiring vehicular journey.
Time required: 1 hour or more (given that you still have not reached your hotel, or mainland Puducherry, it is advisable to not spend too much time here on the beach. Rest, however, is up to you.)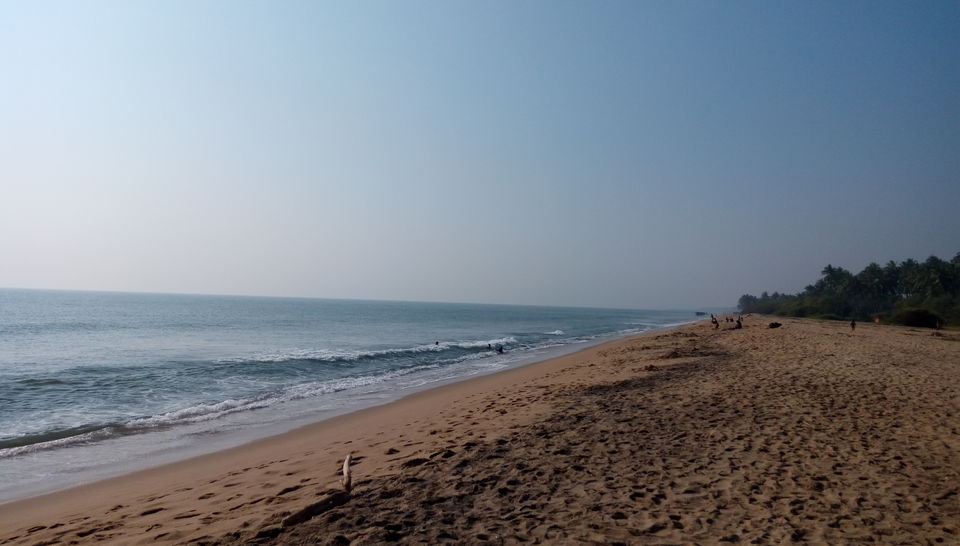 Located in the heart of French town, the Ashram was founded in 1926. Puducherry boasts of being home to the only Ashram that is dedicated to Sri Aurobindo in the country. Spiritual minded or not, you are bound to feel the positive, peaceful and soothing vibes inside – especially at the meditation hall. Open to all from 11am, the Ashram attracts a long queue of visitors. With separate sections for books and photographs of influential people who were in close connection with Sri Aurobindo, this place engulfs you in a happy bubble.
Time required: minimum 1 hour (if you are late, and have to stand in a queue)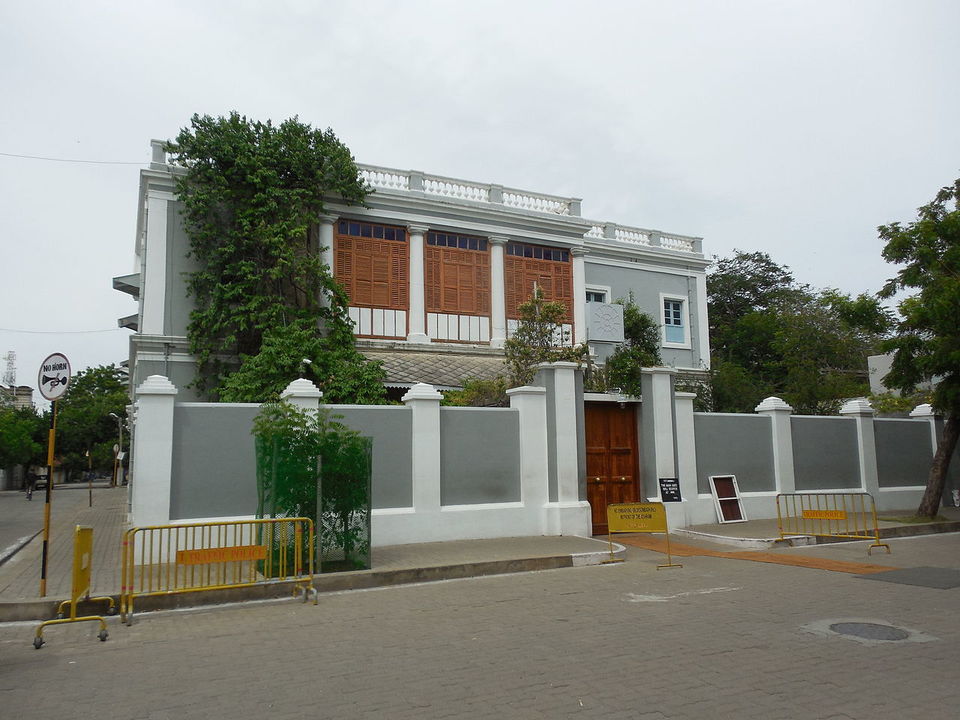 The city promises a variety of beaches, ensuring that every new sight is not the same as before. Rock Beach, for one, is picturesque in its own way. With innumerable rocks piled up to create a sturdy platform, you can either sit on the sandy pavement, or book yourself a table with a view of Arabian Sea in front. There is a massive Gandhi statue right in the middle of the beach, and is considered to be a landmark spot in the French town.
Suggested cafe: Le Cafe
Time required: 2 hours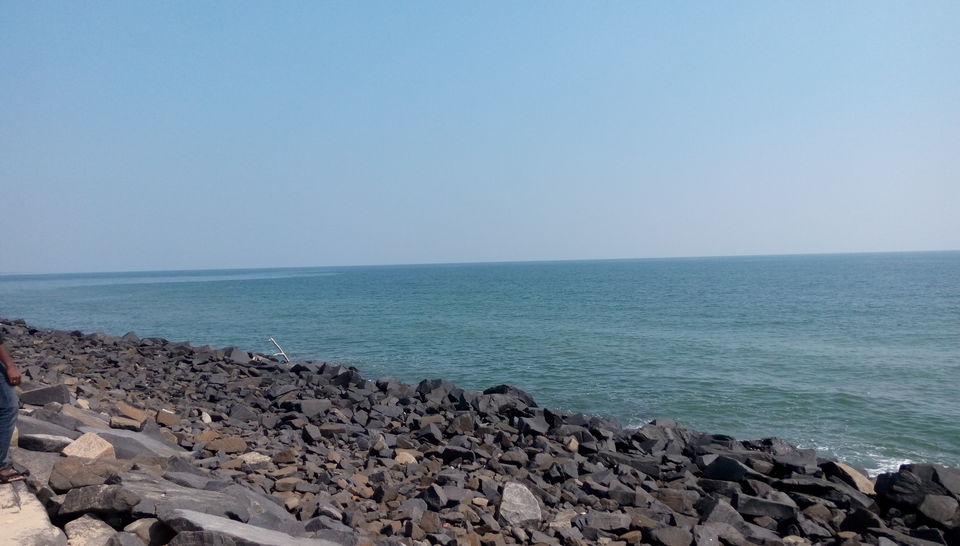 Since the beach is situated close to many hotels, you could either come here right in the morning, or even end the day with a night view of the seaside. This could also be a beautiful option for following morning exercise routine, if you take up a hotel nearby.
This beach offers a wide range of cafes to choose from. However, interestingly, if you wish to change into different set of clothes, either after a visit to the beach or before, then washrooms are available only after ordering something from the cafes nearby. So enjoy a cool drink as you create memories at Serenity beach!
Time required: 3 hours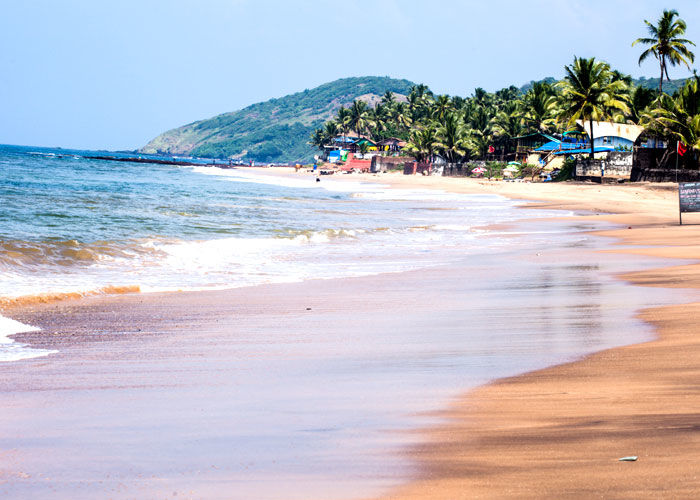 Cafes
Affordable, comfortable, and pretty as a picture, cafes in the French town will leave you spoilt for choices. Here is a list of eating joints that you could visit, as per your preference of the day:
1. Bon Bakes (for breakfast, preferably) – sweet and simple, this cafe is perfect for your first breakfast in Puducherry. You can choose from an assorted range of cookies, muffins and patties or sandwiches, pasta and shakes.
2. Baker Street Cafe – you must set aside a little while to pick up sweets, chocolates and condiments from this cafe. To add a nice twist to your day, hire a bicycle from Mission Street, and ride around the French town before sitting down for some tasty Nutella Banana crepes at Cafe des Arts.
Cycle rent – ₹25 for a day, as of December 2016. You should go early in the morning, as bicycles get rented out very quickly. Contact on +91 9894172244.
3. Dilliwala6 Cafe (for lunch, preferably) – colourful, cheerful and bright, this cafe is sure to make your tummy feel happy. After half a day of super-fast touring, it is only fair to take a break and sit down to where "'Thanda' is always cold & creamy and the chaats, hot and spicy." (Courtesy – their Facebook page).
4. Villa Shanti (for dinner, preferably) – if you wish to treat yourself to a sophisticated, classy and very upper-class atmosphere for a meal, then this is the place to be.
Time required: 2 hours for every cafe seems sufficient.
However, if you wish to recline on a cushioned seat for longer, then you can easily re-arrange your planner and perhaps tighten the time slots for the remaining tourist spots.
The Memorial is dedicated to the soldiers who lost their lives during World War I. Built in 1971, it is situated opposite to Gandhi statue near Rock beach, and must be on your list of places to visit.
Time required: 1 hour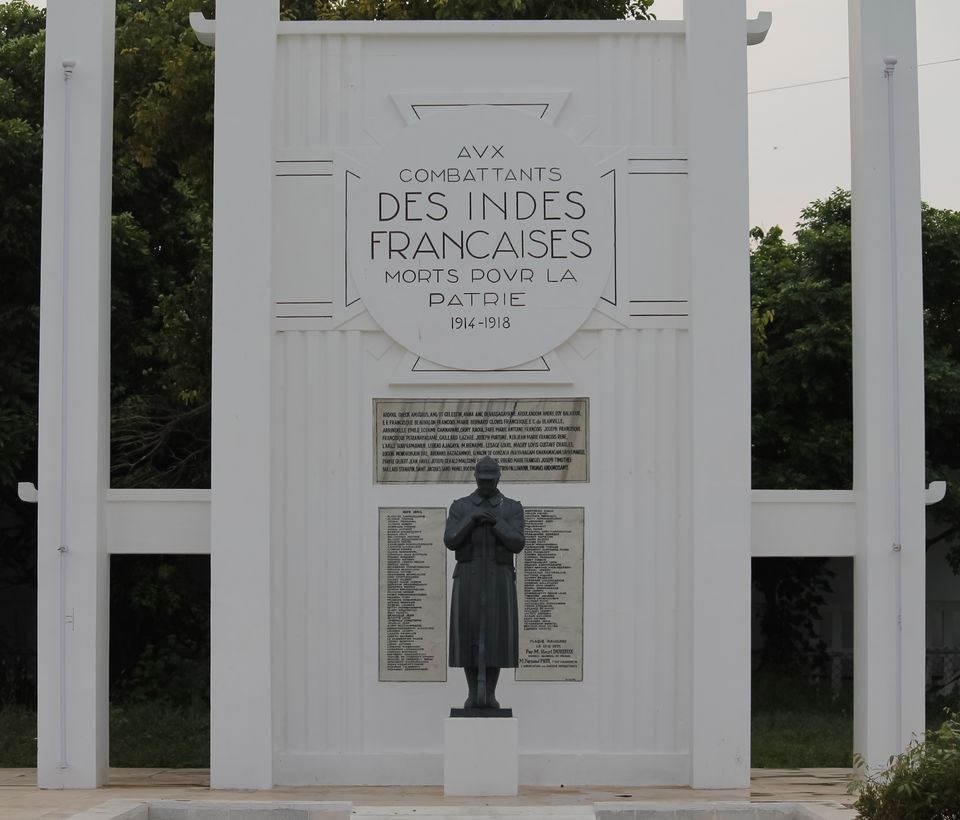 A history-enthusiast or otherwise, the Puducherry Museum is a must-visit. Displaying artefacts belonging to the Pallav and Chola dynasties, it also offers an insight into nature, with fossilised trunks of ancient trees preserves in the courtyard. The Museum remains closed on every Monday and National holidays, so you might want to plan you visit accordingly.
Time required: 2 hours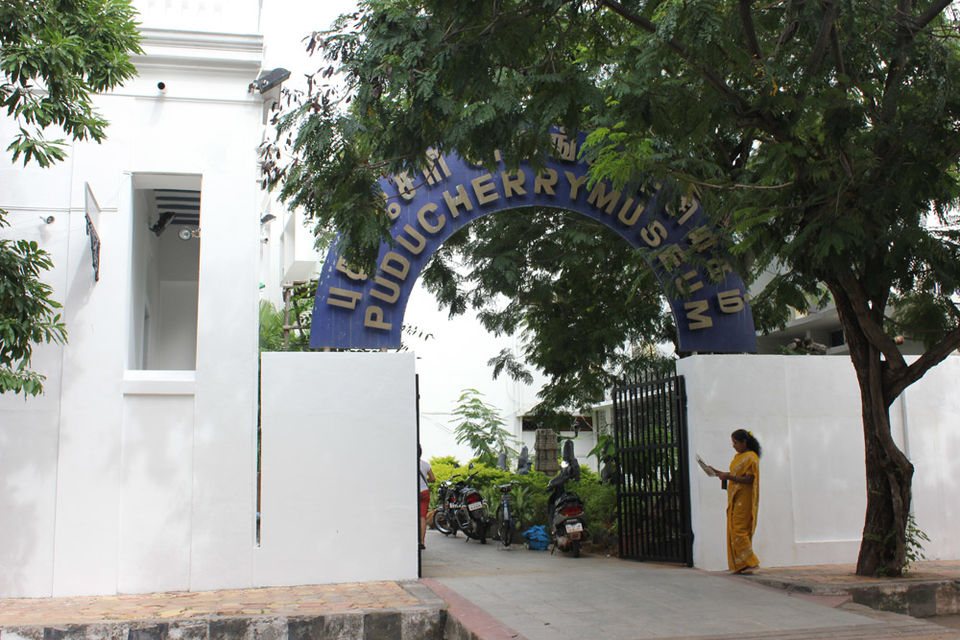 You must definitely keep a few hours aside for the beach. The best that the city could offer, it takes you where snails reside. What's more, you could bring home some of these molluscs too, if you so wish. Located 8 kms from the town, you can reach the beach via boats that are accessible only from Chunnambar Resort. It will take 15-20 minutes to reach the island of Paradise beach, and is worth more than all your time and money!
Time required: 4 hours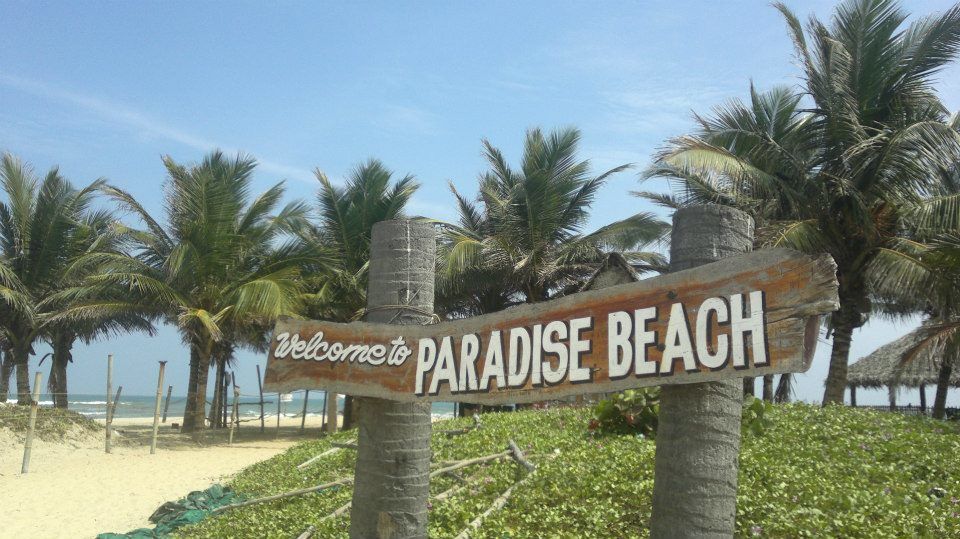 Basilica of the Sacred Heart of Jesus, and Eglise de Notre Dame des Anges
If you have not gotten the opportunity to see a church from the inside, then the French town offers many outlets to do so. Located within 1 km of each other, the two churches can be reached on foot, or even by cycle. Hiring one will allow you to move easily around the whole French town, as well. You can simply switch on your GPS and visit nearby places on bike without facing any hurdles!
Time required: maximum 1 hour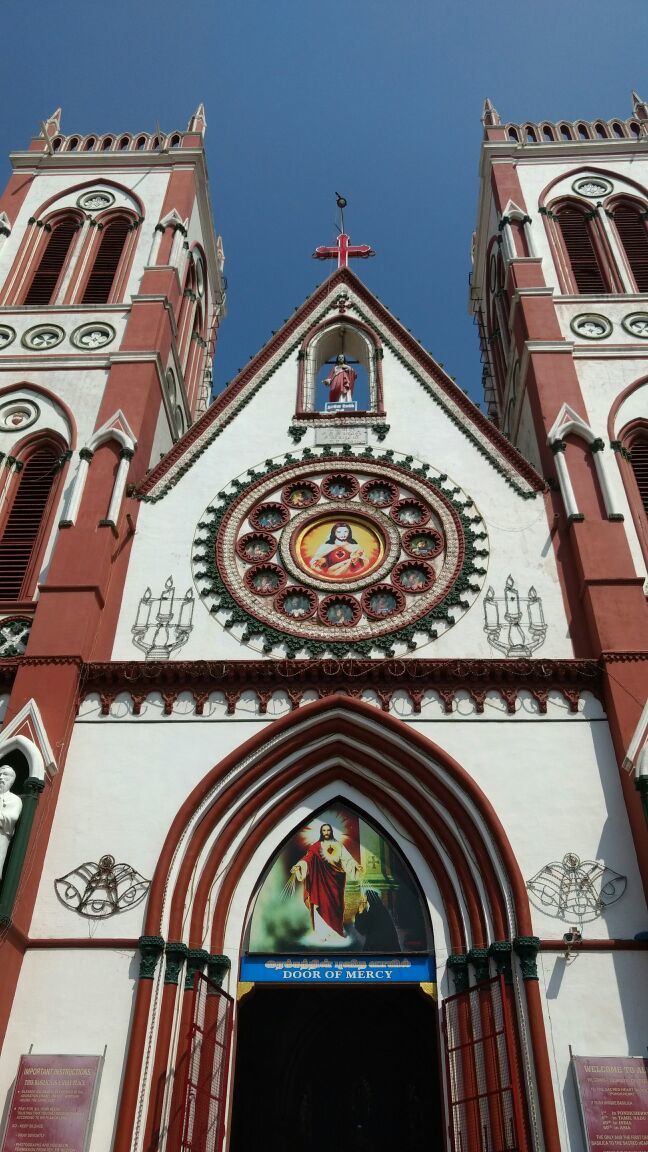 Erected by the French rulers in 19th century, the Old Lighthouse is a sight to behold. The empty space right in front is used for cultural, musical and commercial activities which go on well into late evening.
Time required: 0.5 hours (it is open from 3pm-5pm every day)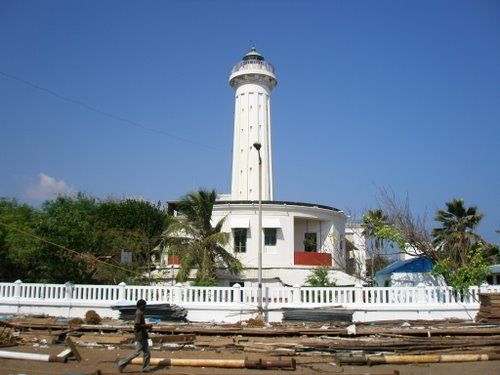 More Cafes
1. Cafe des Arts (for breakfast, preferably) – if you miss out on this cafe on your first day, then breakfast here would seem perfect.
2. Artika Cafe Gallery – situated in the White Town, this one has funky wall art to pep up your meal. With marble tables, brightly coloured walls, and delicious food, the cafe has a lot to offer.
3. Motorcycle Cafe – this is on the periphery of the French town, and easy to visit while going to Serenity beach, or while coming towards/moving away from Pondicherry. Waffles, sandwiches, cool drinks, hot shakes, burgers and fries – you name it, and it shall be served.
4. Cafe Ole – coffee, shakes, brownie lovers must definitely try this cafe. Non-vegetarians, too, ought to come here, for the cafe offers a wide range of choices to make the stomach happy. They also offer suggestions in the menu for type of bread that would taste best with your order. Chocolate lovers have the option to order 'Willy Wonka's Chocolate Sandwich', which personally, sounds too good to be true!
Time required: 2 hours per cafe.
Of course, there are many more cafes to visit, which you can make a personal list of, if these don't suit your wishes!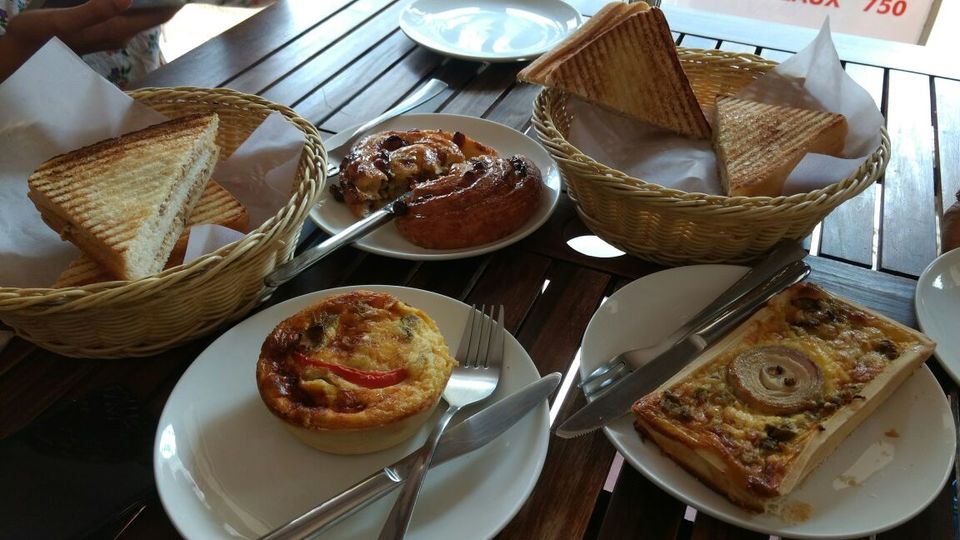 For A Longer Trip
With no time constraint threatening to disrupt the peace of mind, touring through Puducherry with more days in hand gains a higher level of appeal altogether. Instead of cramming the tourist spots with other recreational activities, like sleeping and eating, within a span of 48 hours, you can enjoy the city at your own pace, and make beautiful memories to share with others.
Needless to say, Puducherry is one of the most beautiful beach towns in India, and deserves at least one trip by everybody who has access to facilities that would make it possible.