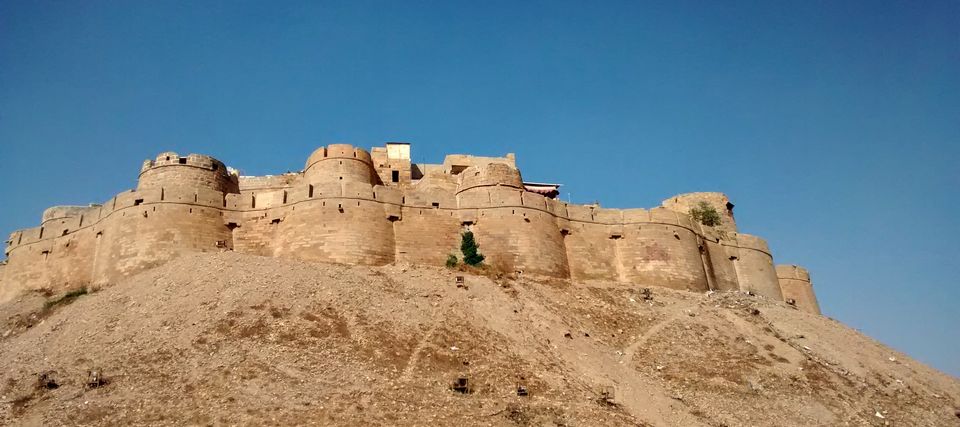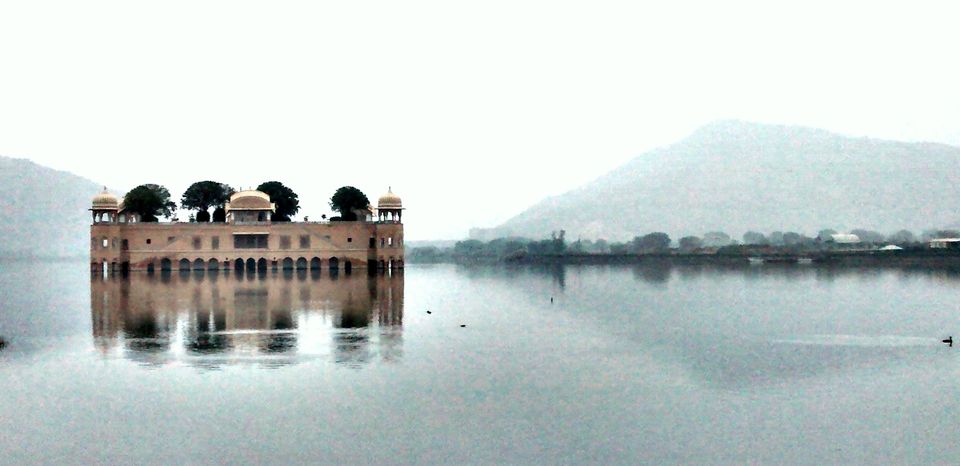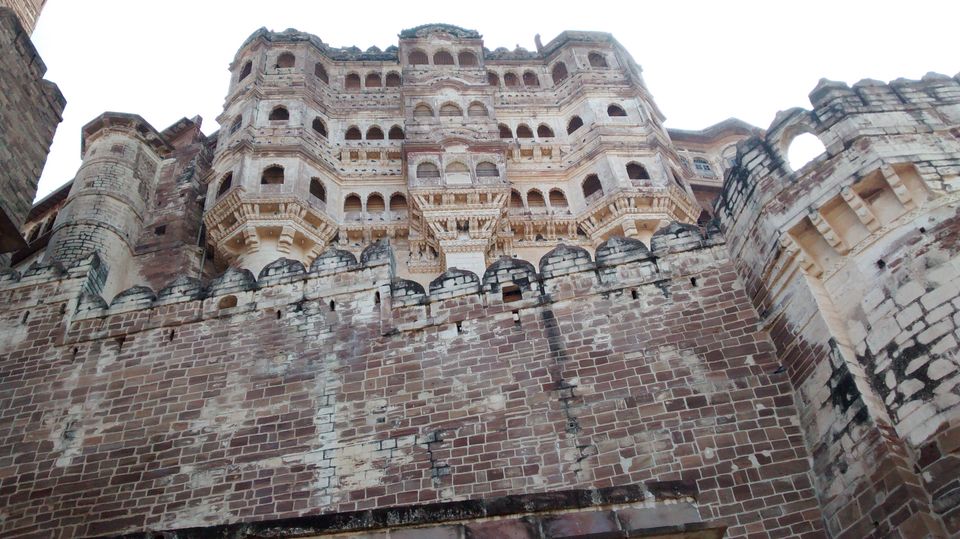 In this trip we covered 3 colourful cities of Rajasthan i.e. Jaipur, Jodhpur and Jaisalmer in 3 days and 4 nights. We moved from Delhi to Jaipur, from Jaipur to Jaisalmer, Jaisalmer to Jodhpur and finally from Jodhpur to Delhi. We took bus from Delhi to Jaipur and Jaipur to Jaisalmer and trains for the remaining 2 destinations. We used to travel at nights from one place to another and start our sightseeing at around 10 AM, which allowed us to take a early morning nap and time to freshen up for the day.
While the designs of the forts and palaces in all the 3 destinations were unique but they were influenced by the Maru-Gurjara and European Architecture. Every place we visited were beautiful but the Sheesh Mahal and colorful shops of Jaipur, Road from Jaipur to Jaisalmer, Yellow buildings and camel ride at sand dunes of Jaisalmer, majestic Umaid Bhawan Palace and view of the blue city in the back drop of Mehrangarh fort in Jodhpur were the most memorable things of the whole trip. But only sightseeing is not enough to complete a trip. Thankfully we could manage to spend some time talking to the locals, spend few hours with other groups of travellers in a cafe and do some shopping. Also, we did not miss the opportunity to try famous Rajasthani delicacies like Rajasthani thali, Mirchibada, Makhaniya Lassi, Dal bati chorma, Mawa Kachori and Laal Maas.
Although it seems very hectic to travel 3 cities and more than 1700 K.M in 3 days, but few hours spent on planning the trip helps a lot in cutting down the travel time and cost. The number of people in the group also contributes towards the total cost of the trip. Although we were two in the group but for travelling these 3 cities optimum number of person is 3. This is because in all these cities auto rikshaws are the best mode for sightseeing and total auto fare for sightseeing can be split among the 3 travellers. Even it is not much difficult for 3 persons to share a double bedded room in hotel. We spent almost Rs.3400 in travelling from one place to another, Rs.1500 in hotels, Rs.4100 in sightseeing, Rs.1800 in food and Rs.1200 in other miscellaneous expenses like parking fees, entry fee, guide etc. Which makes a per person cost of Rs.6000.00.
This trip taught me that:
Bargain, bargain and only bargain can give you a better deal.
Never order foods without confirming the price.
While taking Auto for sightseeing it is better to confirm the places he will cover and when he intends to drop you back at hotel.
Neither individual guides nor Audio guides are very helpful, but since there are few boards describing the spot, one has to choose either of the two to know in detail. Otherwise one can listen to the guides of other groups (that comes free of cost :P).
People in all 3 places are helpful, taking the guidance of locals always help in going around places.