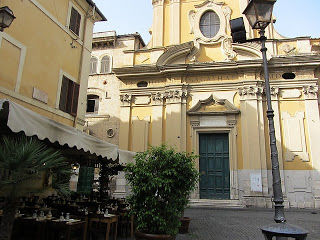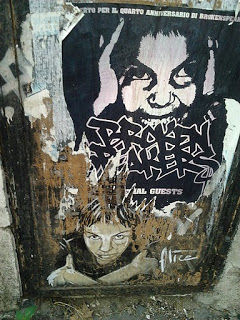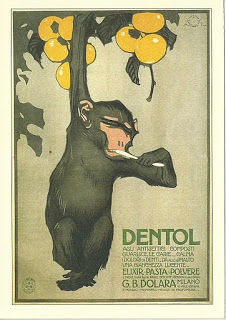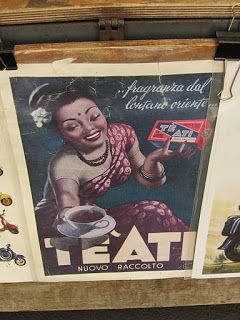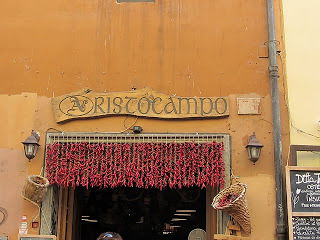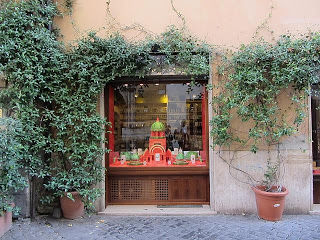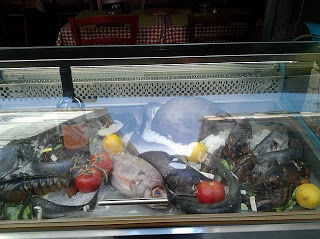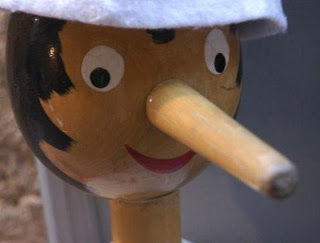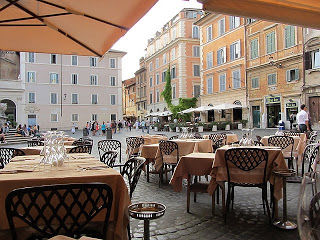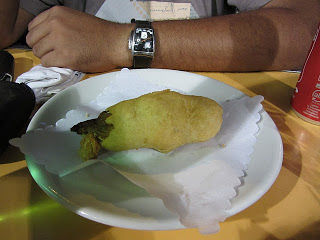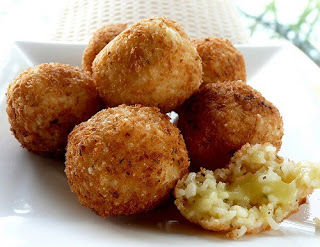 Trastevere is a neighbourhood on the west bank of Tiber and it has always been the outskirts of Rome. Far from all things towering, gilded and regal, Trastevere is as down-to-earth as Rome can get. From a neighbourhood studded with posh second homes (garden villas) for the ancient Roman elite, it has become a charmingly run-down area which means all things to all people. The artists come here for the low rents and graffiti-friendly walls. The tourists come here for the flea markets, winding alleys and dainty little eateries. The writers come here for spending hours in cafes and doing nothing, and accomplishing both for very cheap. And the students come here, because, well, they have signed up for it. (several major American University campuses are around). The fact that there are gorgeous churches, lighthouses and villas too is besides the point. There are enough of those on the east bank.
The elite Rome bullies your senses into submission with its gold, granites and marbles. Trastevere walks around, whistling a slow tune and doesn't seem very eager to either impress or harass you. You almost forget that you are a tourist in a foreign land. Then you start feeling really comfortable with yourself. And then you get lost.
Tiny cobblestoned alleys will introduce you to their first, second and third cousins. It will take you a while before you realise you are lost. And a while longer to get over the inertia of staying lost.We were told that Piazza Santa Maria is the centre of Trastevere. That might be a better place to get lost in, we thought. So we 'Mi Scusi'-ed ourselves to catch hold of the closest strangers we could find. One of them was a nun, so she must know Santa Maria Basilica, we reasoned. They turned out to be a couple of Marathi Manoos-es from Mumbai. They gave us thorough directions and thankfully didn't want to chat us up about the Mumbai weather. Once we knew the way, we were suddenly in no hurry at all to reach there. We decided to get ripped off at a roadside book stall instead. The stall owner turned out to be a mild mannered Bangladeshi man (the predominant nationality among the Roman immigrant workers) who had no intention of overcharging us. Emboldened by the single digit pricing of used books, vintage post cards and amusing posters, we managed to pick up quite a few. Me being a post card-freak ( Viva www.postcrossing.com !), it was part treasure hunt, part time travel.
The find of the trip was a vintage Italian poster promoting Indian tea. In an era when there was no Google Images to fall back on, the illustrator had captured a 'Bhartiya Nari', spot on. We continued to wander, slack-jawed and puppy-eyed among the cobblestones which were just the right size, afternoon sun rays which fell just at the right angle, charming bric-a-brac heaped in shelves and eateries that looked as good as they smelled. Amongst all this ambience-admiring and neo-hippie watching we got some serious shopping done too.After gorging on sumptuous meals we headed home that night in a Taxi, making sure we don't get lost again, we were in a blissful coma that only half a day of shallow sightseeing, mindless shopping and thoughtless gluttony could induce. Amen.