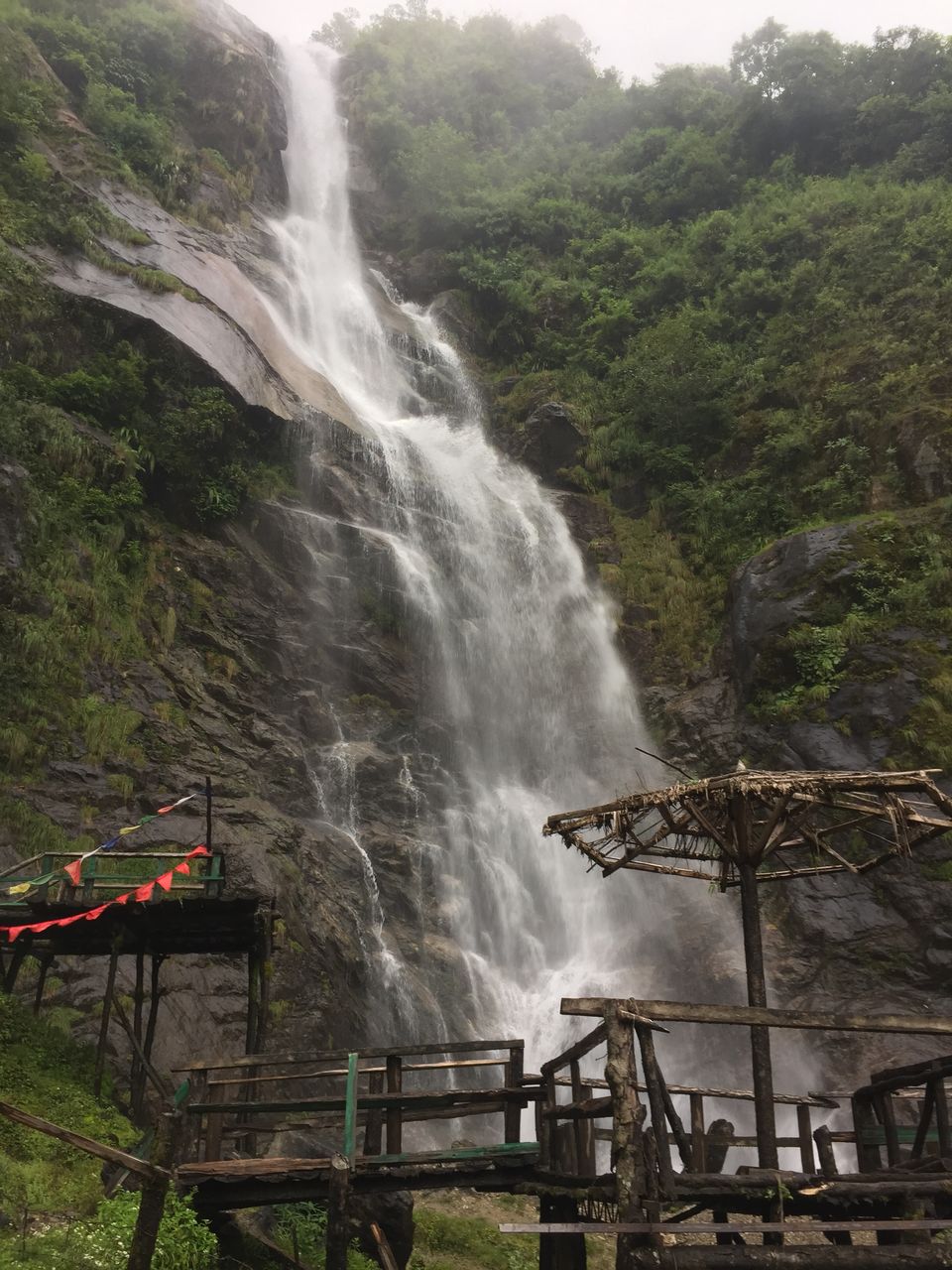 We are back with the another part of another day.
So our journey continues from where we have stopped i.e "Gurudongmar Lake".
So after having relinquish brunch we started to another destination for the day. Guess ? It's Lachung most awaited place to visit.
The journey takes almost 5-6hrs for 114km due to road conditions and food in between.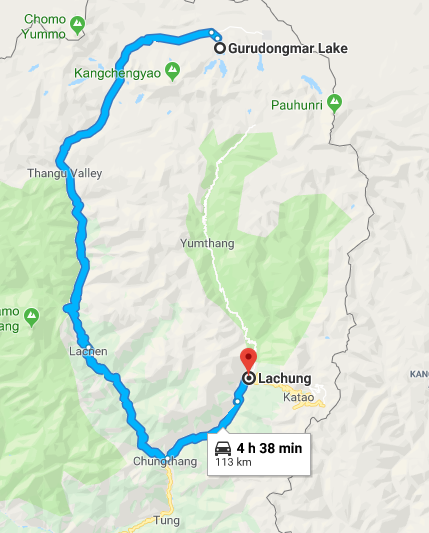 We started the journey and it was afternoon so, we should reach the place before the sunset. So we tried not to stop anywhere between so that we can cover enough distance.
As we are moving forward we started to see the sudden weather changes which was impacting us a lot. Usually after 12 noon the weather becomes harsh.
We are travelling as the road was little steep and we were able to go quickly.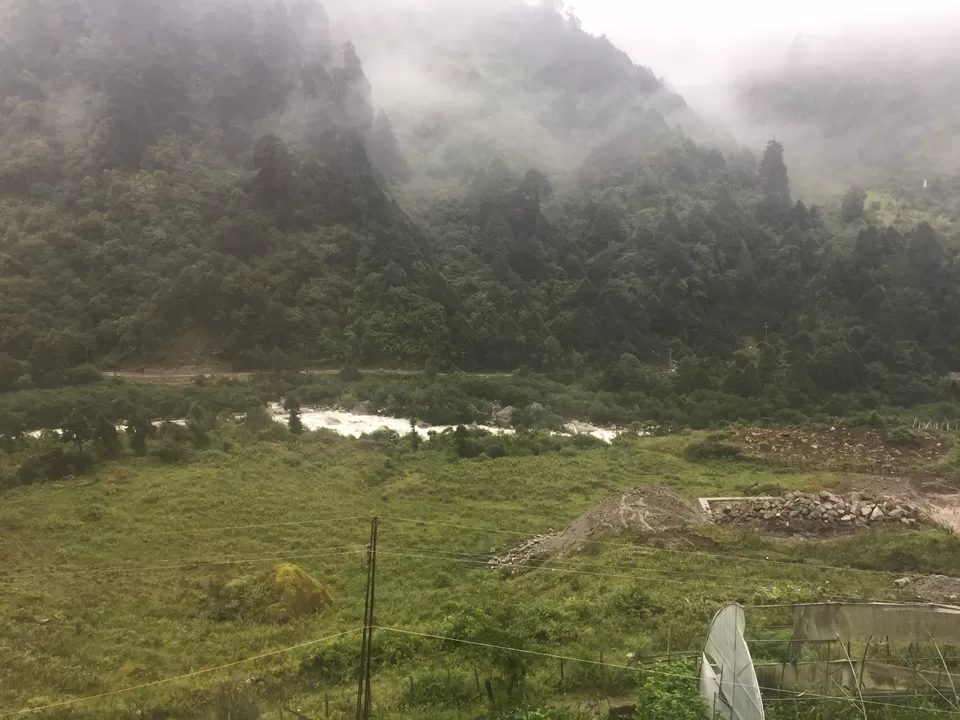 The main saviour of bike was fuel. As I told in 1st part Mangan has the last fuel station. We filled 5litres of petrol in Jerry can which helped us as our fuel was getting low.
After 3hrs we reached Chungthang, as this is the midpoint for both the connecting place.
We quickly stopped for eating some food, as usual momos ate and filled the fuel which was in Jerry can and left to Lachung.
On the way, we see another bright side of Sikkim , towards left a tall plunge waterfall and towards right china border which was so awesome. Due to time constraint we were there for 5min took few pictures and left.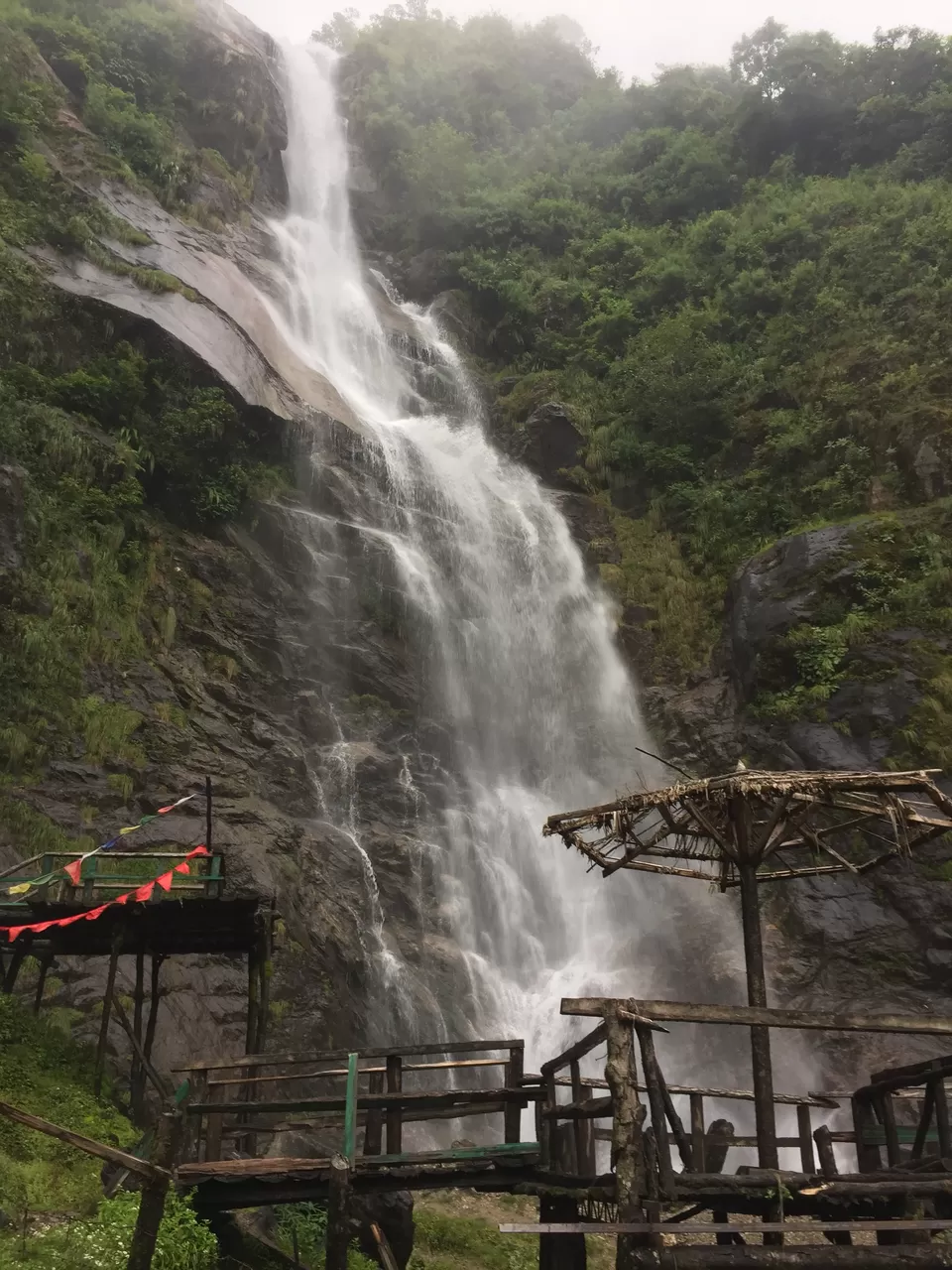 As we move forward, the road problem started as usual. We started climbing the valley, which was a task to be done for our survival. On the was left side we can see Lachung river which will then combine with Teesta river.
So after sometime the cement road disappeared and muddy road started.
We finally reached in the evening to Lachung. We are hunting for the hotel to stay but, most of the hotels are closed due to off-season.
So we enquired one hotel, it was good but no guests are present at that hotel except us.
We decided to move to a resort where Wifi connectivity is there, We found Yarlam resort, but due to renovation it was closed but luckily opposite to it there is Small Saino, which is good and we got the window with the view of flowing Lachung river, the roaring sounds were thrilling. He charged just Rs.750PP which included dinner and breakfast. It's truly worth. The food was decent and was tasty too.
We dozed of after dinner. Good Night :)
Next day, our plan to visit Yumthang Valley, Yumthandezong,
Already drizzling started, we expected the weather to be the same and moving forward road is completely disappeared why ?because there are lot of landslides happened last night. We were literally going on the stones where the stones where so smooth there were chances of skidding off.
Some how my brother managed to move forward as all credits goes to him with his driving skills.
Slowly we are going, behind and ahead of us there is not a single vehicle from our eye sight. There are lots of stones where due to rains lots of water has been flowing above the surface due to which driving was getting difficulty.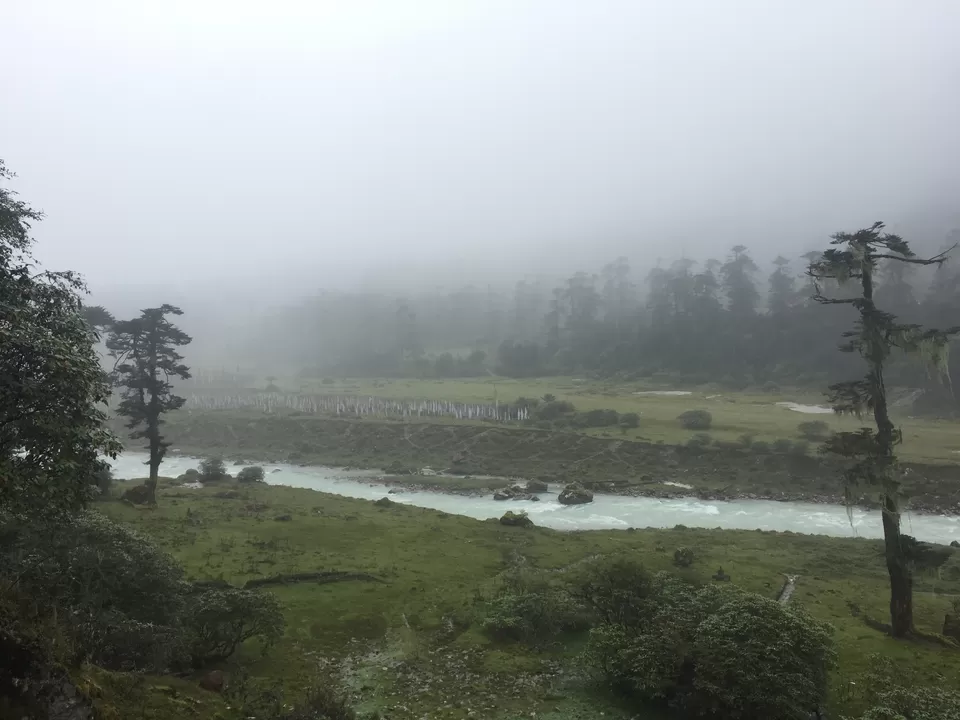 After crossing all the hurdles we reached Yumthang Valley for "Hot Water Springs". We crossed the bridge and reached the hot water spring, as outside weather was so cold once we entered into the hot water it was next level feeling. It was like getting water in the desert;)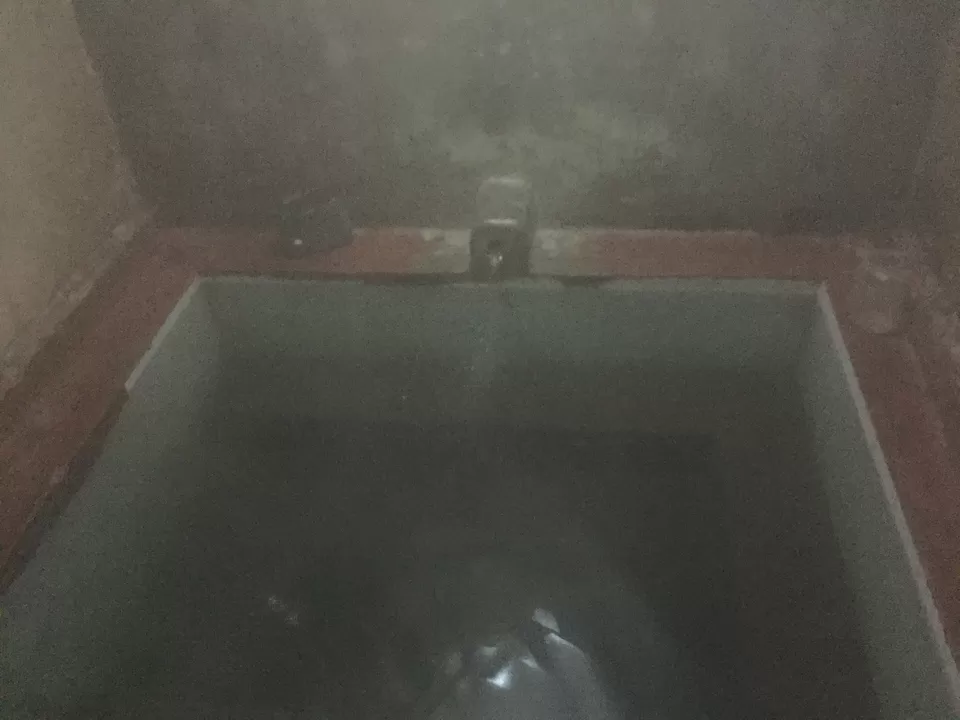 So we spent around 30 to 40min in the water itself. As we know it's a natural hot water which contains value added minerals which is good for the skin.
As we need to head back to Gangtok the same day, quickly we came out and saw the rain has become more severe and we changed the dress and while leaving back to Hotel the way which we came became more verse that quantity of the water has increased 10times more. Slowly we managed to cross the path and reached the hotel and packed our luggage and we started to Gangtok which is 102kms takes around 6hrs due to rain.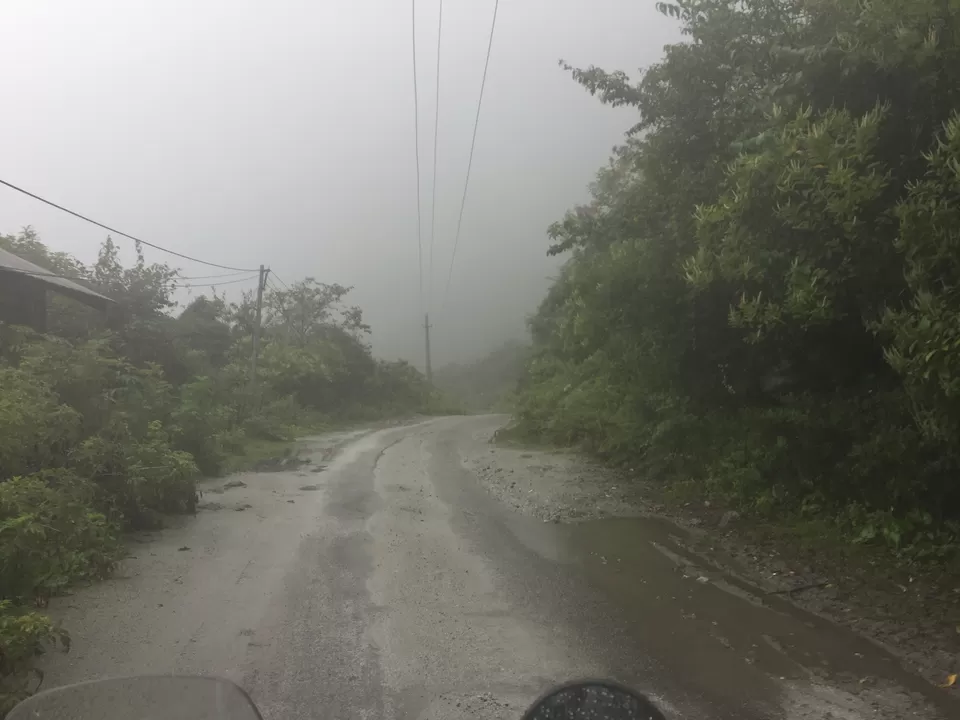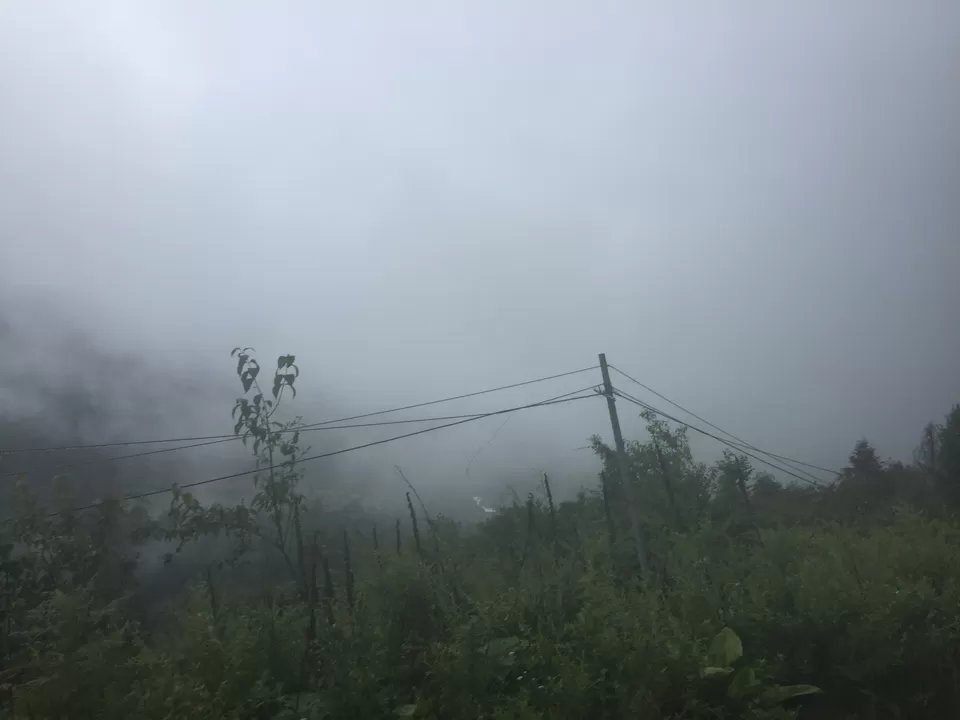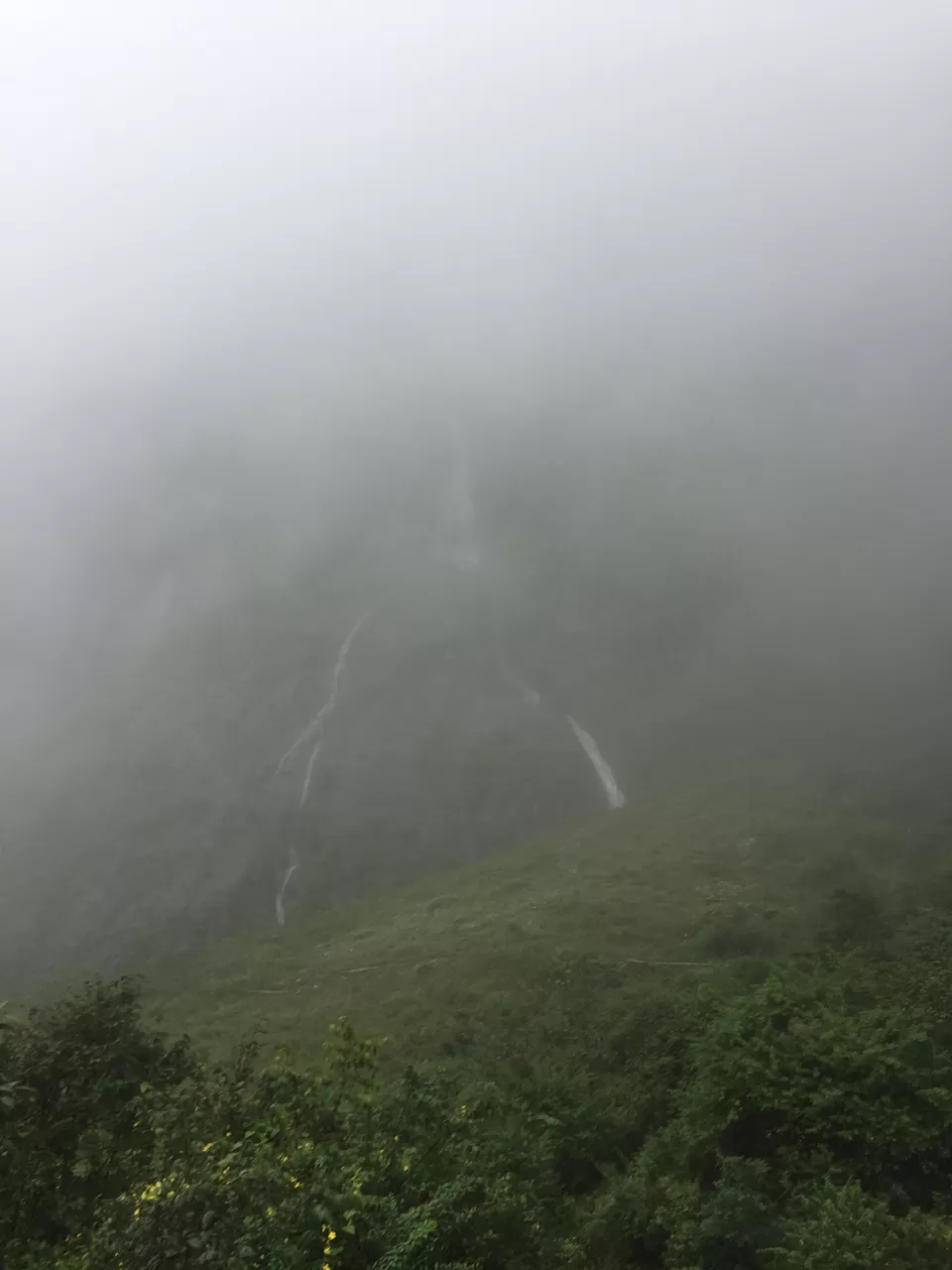 As we didn't eat anything we were very hungry but unable to find anything for eating just kept going on and on. On the way we found small food joint ate Momos and headed back to Gangtok.
We almost drenched for 10hrs in rain till we reached Gangtok.
Finally reached Sam bro place to return the bike. He offered tea seeing our condition which was little relaxing. Later he dropped us till the hotel.
At night we went to MG Marg for shopping and ate some proper fooood. We came back and slept off as we need to wake up early morning.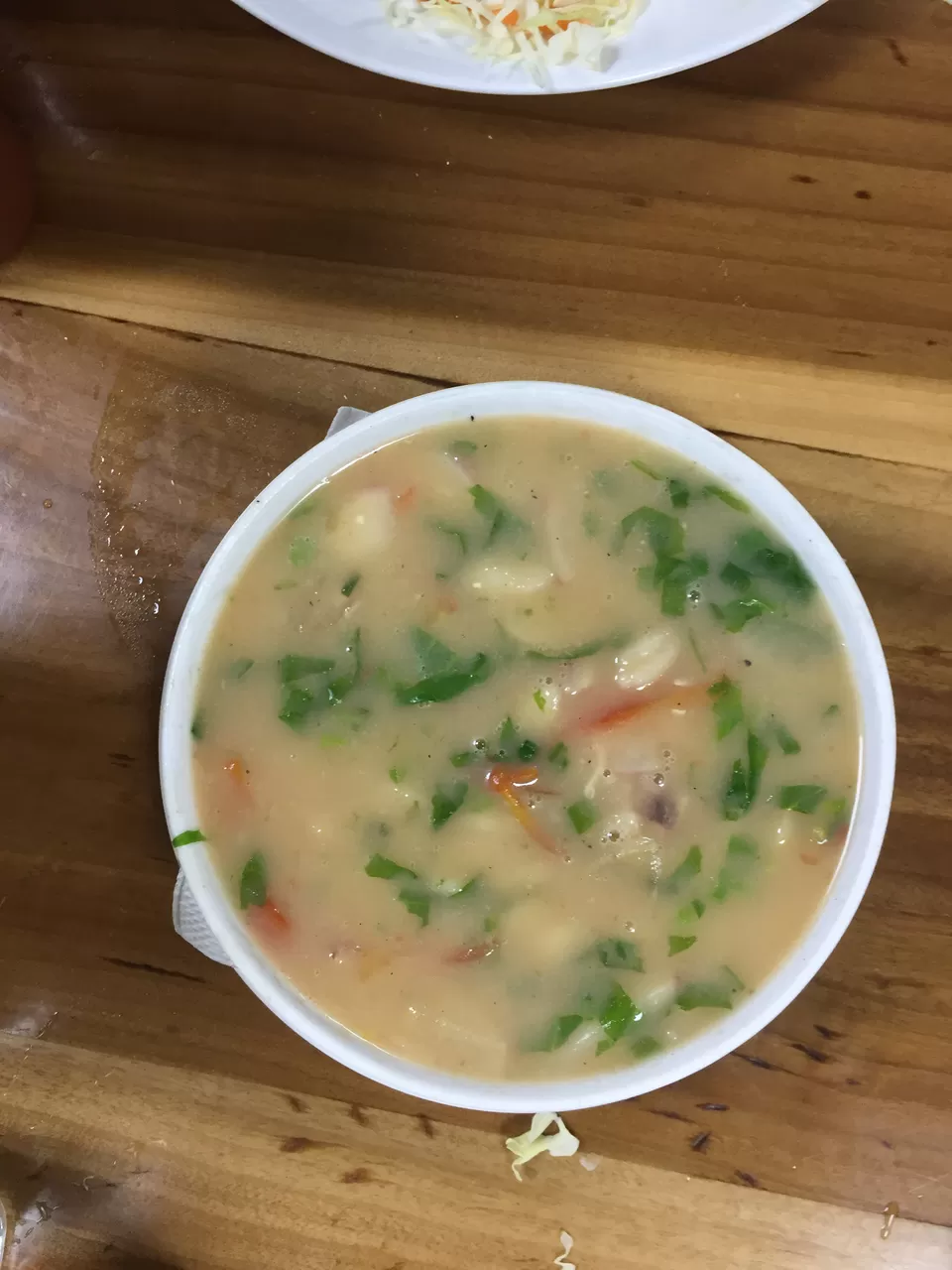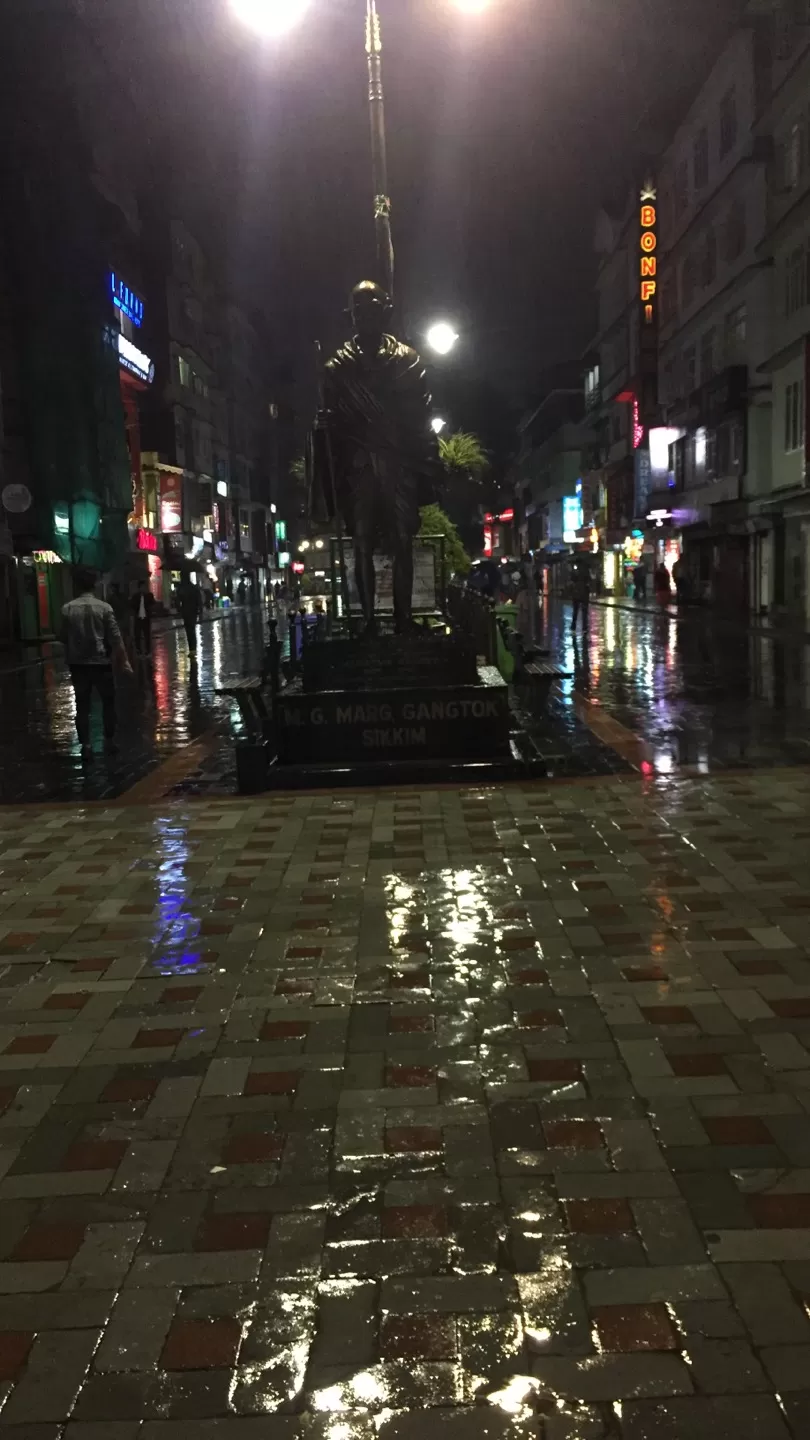 Next day, we booked the cab to Bagdogra Airport as we have flight to Guwahati. Guess the next destination ?