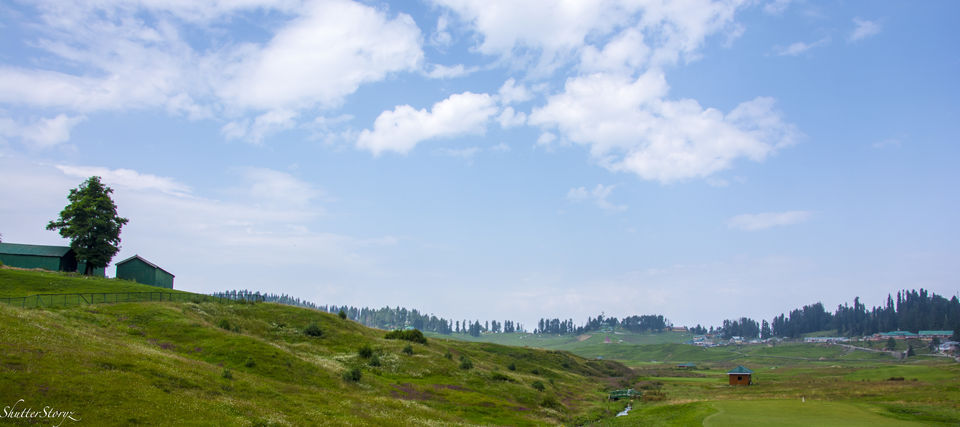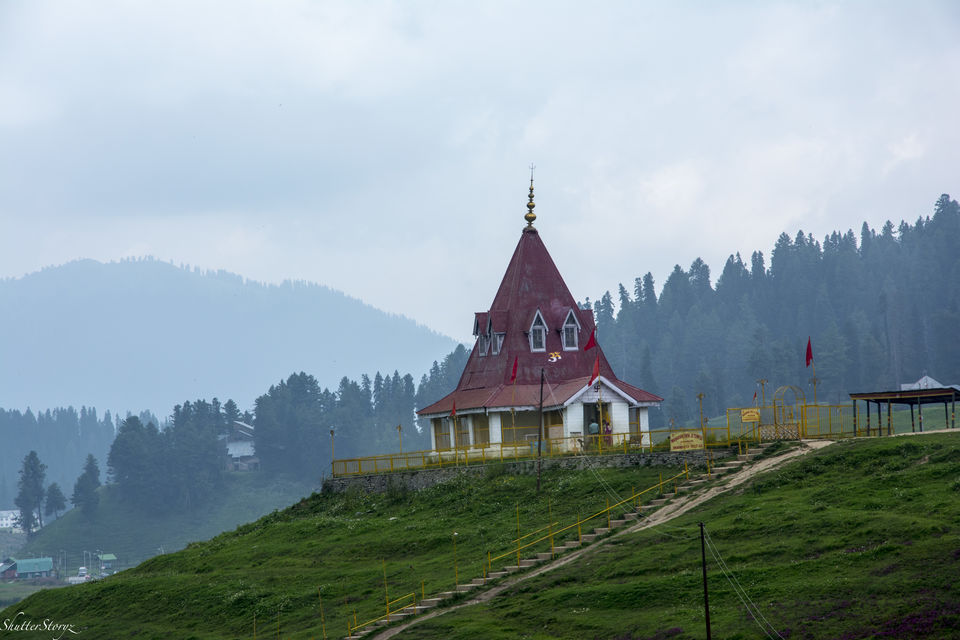 Next day, headed to Gulmarg Gondola, second highest cable service in the world. There are two levels, first level takes you the first half of the mountains.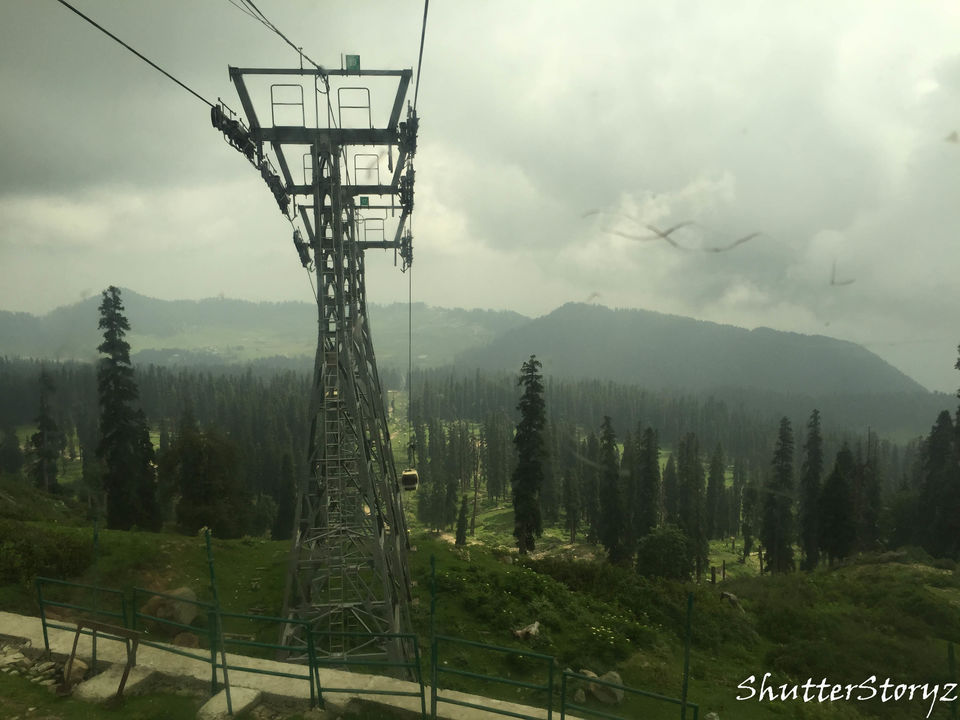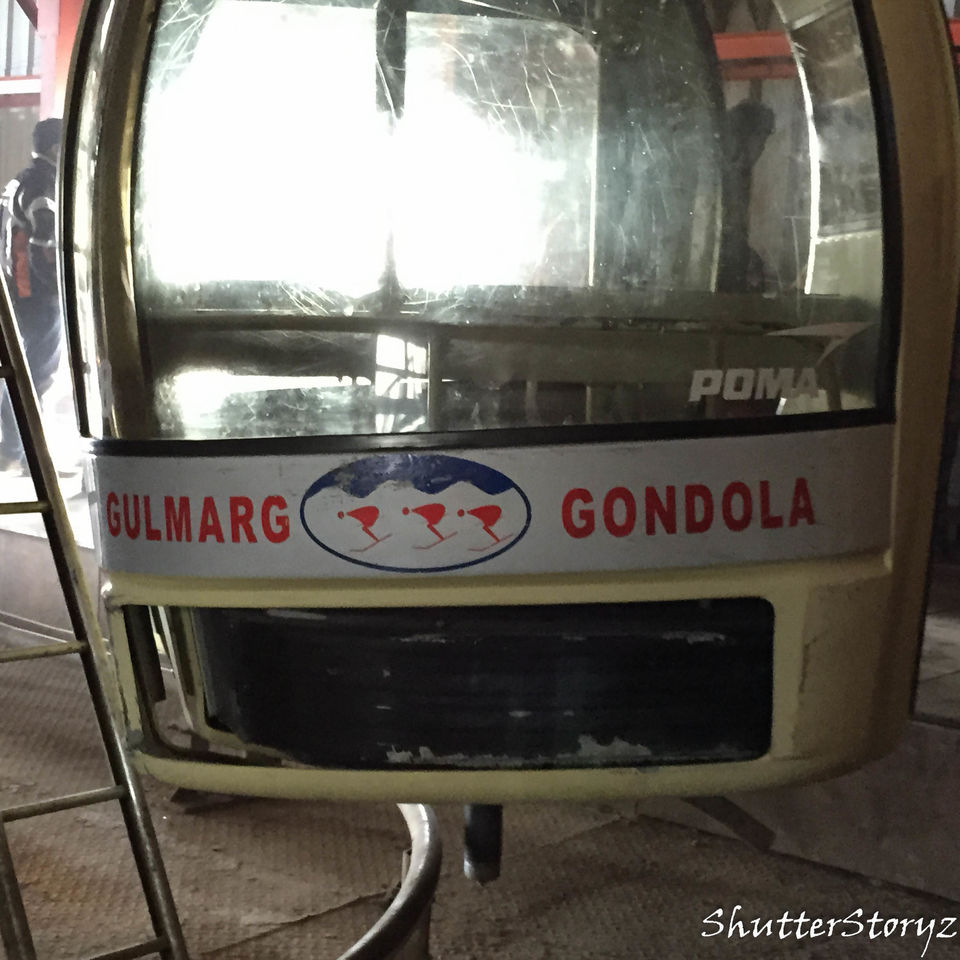 Next thing to do in Gulmarg is play golf. There is mini golf where they teach you to play golf. 
Day 3, time to head back to Srinagar. Spend a lovely morning sunrise before you head for Srinagar.
Once you reach Srinagar, it's 1.30 hours journey to Gulmarg. Pristine village, peaceful and serene.
The very roads makes you feel that  you are soon to enter the heaven on earth. Of all places I have visited, Gulmarg is my favorite I would wish to go and stay there for a week and just immerse myself in the beauty of that place.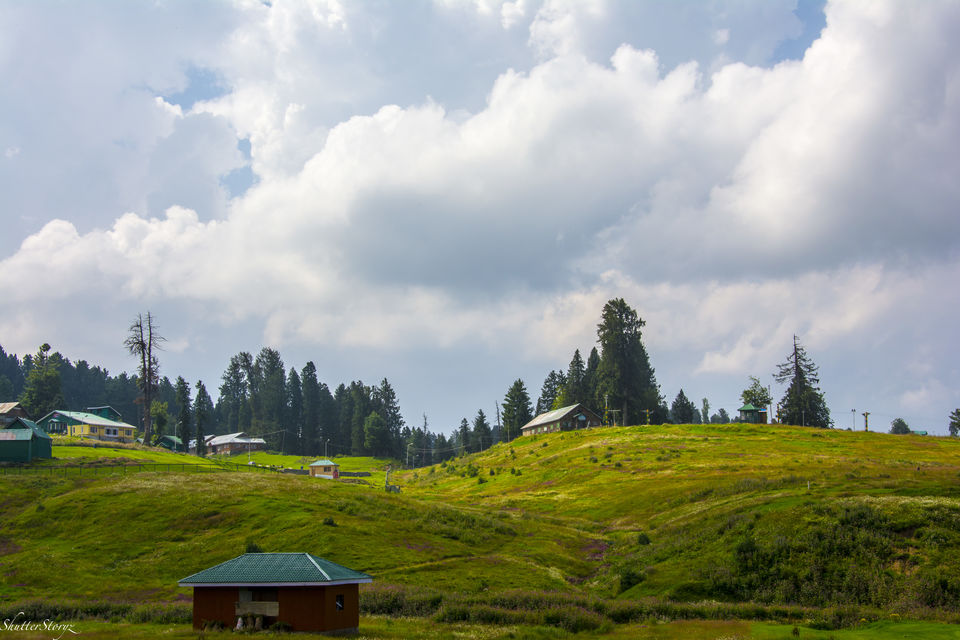 One of the most stunning sunsets I have ever seen, even though it was cloudy, still so stunning!
In winters it's open for skiing and they even offer helicopter skiing for experts. Basic skiing can be learnt here. Since it was August when I went it was summer in Kashmir and there was no snow. They until May there would be snow up on the second level.