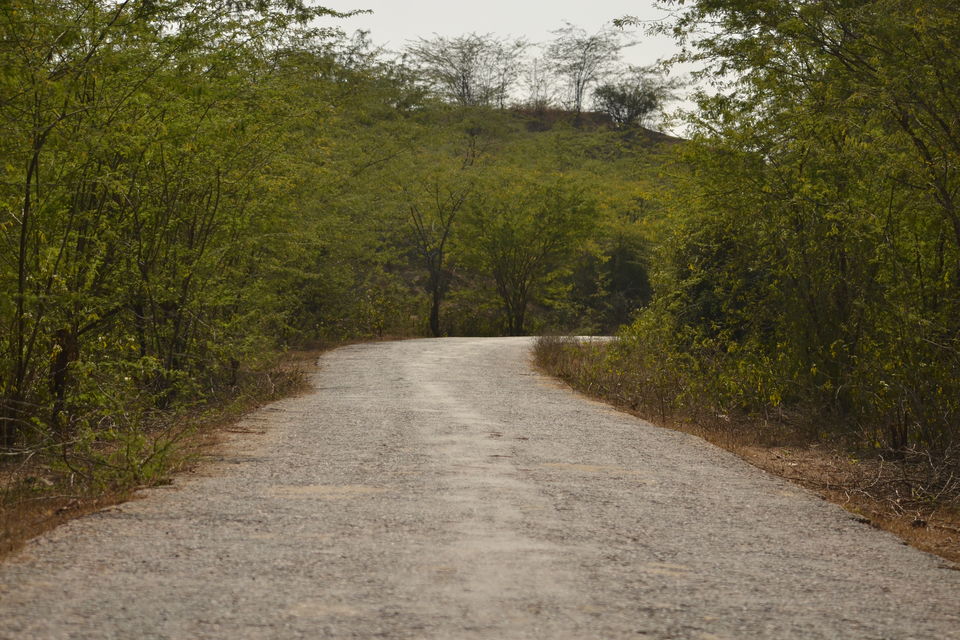 Though the lands are forbidden and been frequented with notorious dacoits once upon a time, this place has changed into a heritage sanctuary with a intrepid landscape and a tranquil Chambal river. It s difficult to understand the charm if you haven't experience the place and it doesn't matter how much you have done your research on internet. As the place is not very far from Agra, I have decided to make a backpacking trip to this place one weekend. I have researched on some public transport availability from Agra to that place but make sure you don't reach Agra after dark because the public transport gets very minimized after that.
With a sense of dare and some fear obviously I started my journey to the feared lands of Chambal. The place is located in Agra district and close to a town named Jaitpur.
As very few buses ply from Delhi to Jaitpur and it is very difficult to book them online(almost impossible) as well,I decided to start early in the morning from Delhi to Agra in a bus which costs me around 600 INR. From the Idgah Bus stand one can find many local buses to Jaitpur, tickets costing around 125 INR. Though there are not many hotels available, but once you reach you can find yourself with lot of cheap options to stay ranging from 300 - 600 INR per night. You can stroll in the evening to imbibe the local culture and cuisine of that area. The place has a very few shops but is frequented with many roadside temporary sellers where you can try food at a very cheap cost.
Early in the morning next day, we planned for the visit to Chambal Forest and river. One of the local accompanied and helped me in exploring the areas with his motorcycle. We started early and soon the roads changed into patches of sand with sand craters on both sides along with some shrubs. One can notice camels frequenting the area and the beautiful yellow mustard flowers crowding the otherwise barren rocky landscapes. Zig zagging our way through the narrow lanes of the forest we soon reached the river. One can hire a boat for nominal cost and have a nice sail around the river. We enjoyed our bit by splashing in some knee deep waters. A bridge construction was in the process which will eventually connect Gwalior with Chambal district.
There are many small huts where workers thrive. Visitors should carry their own food as there are hardly any shops in the vicinity. Water bottles are a must. One can find many professional photographers with their gears early in the morning as many migratory birds find their way to the river.