Valley of Flowers has always been at the top of my bucket list but I was always a little apprehensive at trying it solo. But this year, I finally decided to do it solo if no one decided to accompany me here.
I checked out a few trek packages but all were costly, in the range of 8000 - 12,000 INR so I decided to do it on my. After a little more research, I found the perfect plan to do this amazing trek solo and in the least amount of money possible.
If you have always wanted to visit Valley of Flowers too but haven't had the guts to do it alone, this is how you can do it. And in just 2000 INR too!
Route
I started my journey from Delhi and made my way to Rishikesh first. From Rishikesh, I had to reach Govindghat because the trek to Ghangaria started from here.
Govinghat to Ghangaria is a distance of 15 km and then it is another 4 km to the Valley of Flowers trek. I also trekked to the beautiful Hemkund Sahib Gurudwara which was situated at a distance of 6 km from the Ghangaria village.
This is the route that I would suggest to people who are going for the Valley of Flowers Trek:
Delhi - Rishikesh - Govindghat - Ghangaria - Valley of Flowers - Ghangaria - Hemkund Sahib - Ghangaria - Govindghat - Badrinath - Mana - Rishikesh
Best Time to Visit Valley of Flowers
The Valley of Flowers National Park opens from June to October but the best time to visit is from mid-July to mid-August. You would see a variety of flowers and colors here at the time.
Trust me, the valley at this time bursts with colorful flowers which makes it really beautiful to observe. I visited in the first week of August and was lucky enough to find a variety of flowers here.
Valley of Flowers Trek Itinerary for 7 Days
You can use this 1-week itinerary to cover Valley of Flowers, Hemkund Sahib Gurudwara, Mana, and Badrinath.
Reach Delhi to start your Valley of Flowers trek if you are coming from South side or don't have any direct transportation to Rishikesh. Delhi is the capital of India and holds several beautiful historical places and monuments to visit. So, if you have some time then you can spend a day here or you can head to Rishikesh.
Take a bus from ISBT to Rishikesh which will cost you approximately 250 - 300 INR and will take 6-7 hours to reach. If you reach in the afternoon or early evening, then you can stay in a hostel here and take an early morning bus to Govindghat.
However, if you reach late, around midnight, then I would suggest you to skip staying in an accommodation. Just sleep in the waiting room at the bus stand and take 4 a.m. or 4.30 a.m. bus to Badrinath. This Badrinath passes through Govindghat so you can get down there.
Where to Stay: You have a few hostels in Rishikesh which cost 150 - 250 INR that you can book online.
On day 2, take an early morning bus to Badrinath and get down at Govindghat. This bus will cost you about 400 INR and take you 9 - 11 hours to reach. If you don't get a direct bus then you can take a bus/shared cab till Chamoli (300 INR) then to Joshimath (100 INR). From Joshimath, you will get several shared taxis to Govindghat which cost 50 INR.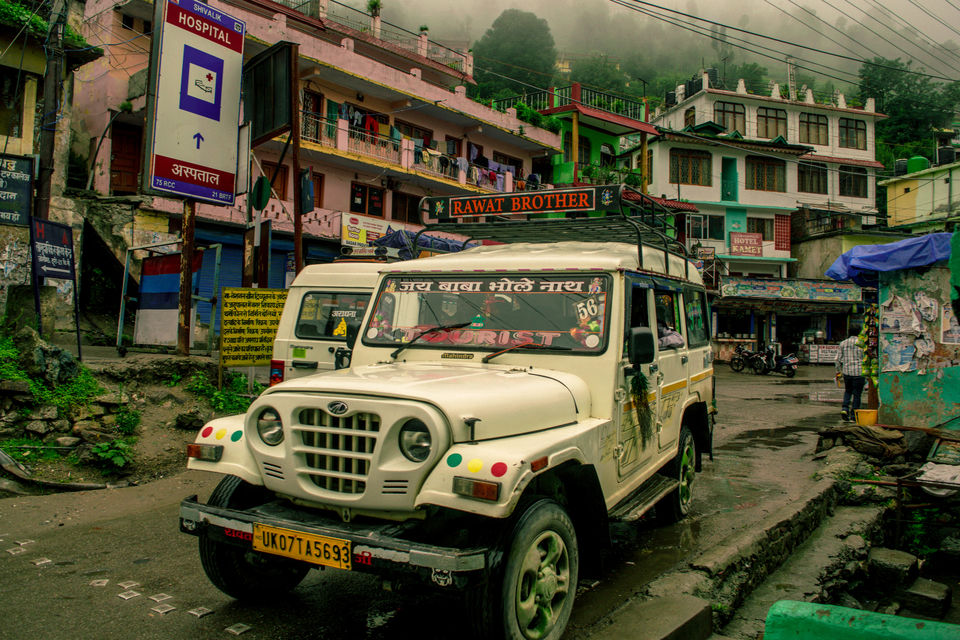 Don't stay at Joshimath as you will need to start early morning the next day. So, make sure that you reach Govindghat by the night anyhow so that you can start for the trek as per your convenience.
Where to Stay: You can stay in the Govindghat Gurudwara f0r Hemkund Sahib pilgrims. It is free of cost and quite neat and clean. You will also get free food in the Langar so it is a really good way to save money and stay in budget.
Start for the Ghangaria trek early morning, around 6 a.m. You can choose to trek the entire 15 km or take a shared cab for the first 4 km till Pulna Village. Here, you would also need to fill a police entry and take your pass to Hemkund Sahib Gurudwara.
The cost of the shared cab till Pulna Village is 50 INR per person and would take you about 20 minutes time. From here, Ghangaria village is another 11 km which can take you anywhere between 3 - 5 hours, depending on your fitness and speed.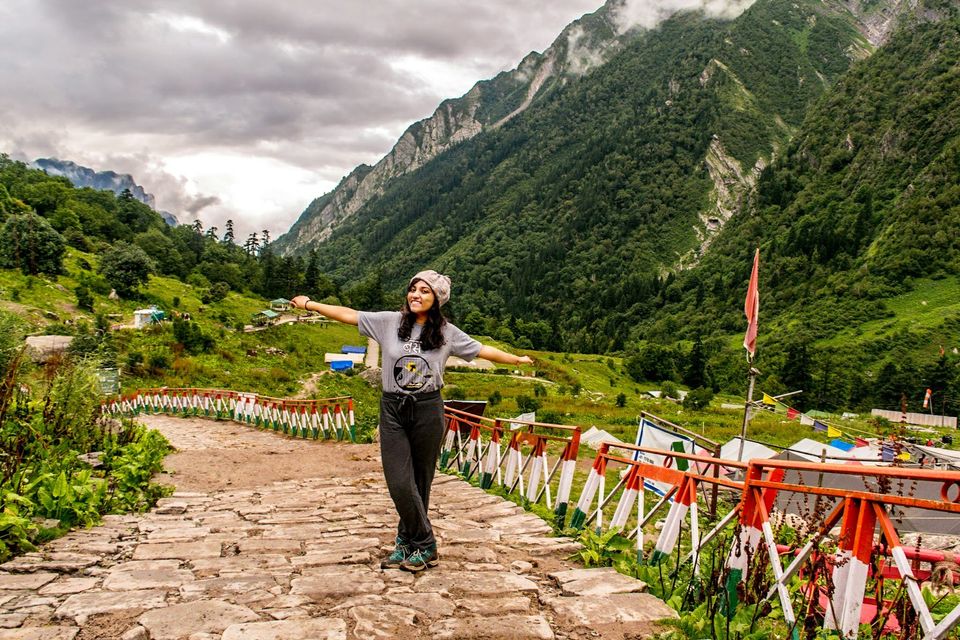 On the way, you will come across several snack shops where you can get Maggi, Paranthas, etc. Ideally, it would be better to get your own snacks and a few chocolate bars as the prices here would be inflated.
The road to Ghangaria is straightforward and not really tough, except for the last 2-3 km where it is steeply inclined. Overall, the trek is easy and if you want then you can also hire a pony here for 500 INR.
Where to Stay: In Ghangaria, again you have Hemkund Sahib Gurudwara where you can stay for free. You will also get delicious Langar food and hot water to drink here.
Next day, early morning start for the Valley of Flowers trek. You can start at 6 a.m. in the morning so that you reach the gate to purchase the ticket early. The ticket price for this place is 150 INR which is valid for a 3-day visit.
Once you have your ticket, you will have to trek for 3.5 km to actually enter the Valley of Flower enclosure. And once you enter, you can walk a further 2 km to explore the valley.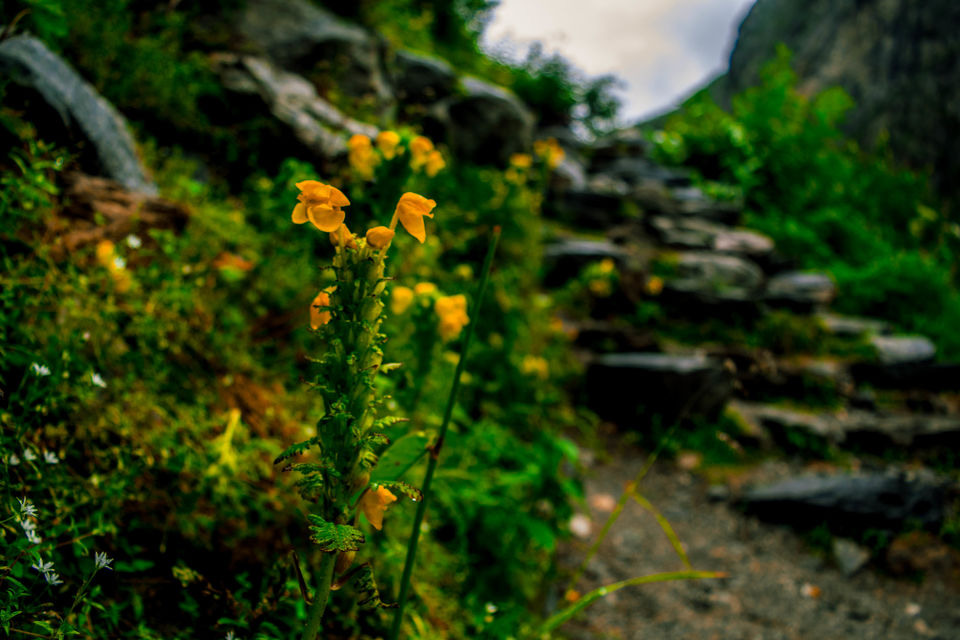 Here, you can go to the Legge's Grave or walk to the end to reach the riverside. It would take you about 1.5 - 2 hours to reach the Valley of Flowers enclosure and another 2-3 hours inside the park. You won't find any tea or food stalls here so carry your own lunch, snacks and water.
Then, around 4-5 p.m., you can start back for the Ghangaria village and again spend a night at the Gurudwara here.
On Day 5, start for the Hemkund Sahib Gurudwara early at 6 a.m. Again, you have an option of taking a pony to the top which will cost aout 500 INR.
You can also trek the 6 km which will take you 2.5 - 3 hours as this is slightly long and cumbersome. You will have several snack shops on the way to sate your hunger and thirst so you can carry less while trekking to the top.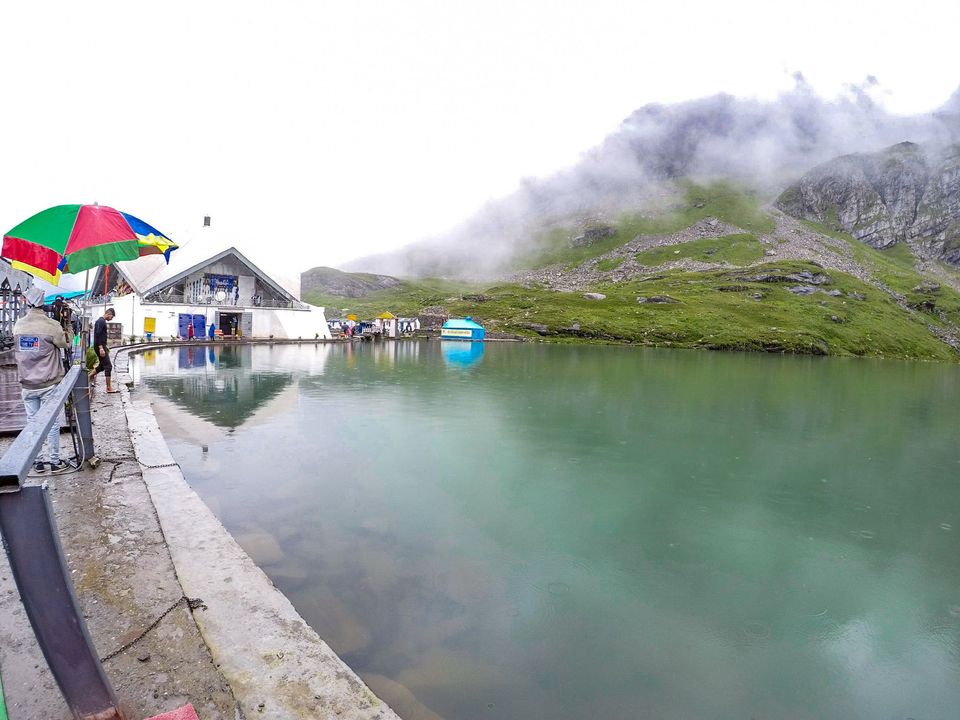 The trek to Hemkund Sahib Gurudwara is gorgeous and you get to witness beautiful mountains and waterfalls on the way. You will also notice several variety of colorful flowers and will meet numerous people who will be friendly and helpful.
At the top, you can have hot tea from the Langar and eat lunch here too. Spend some time relaxing and exploring the area and take photos near the Hemkund Sahib Lake. You can also take a dip in it but beware, the water is bone-chilling cold.
The descent from Hemkund Sahib Gurudwara will take you barely 1.5 - 2 hours and you can choose to trek down to Govindghat the same day.
If you chose to stay another night in Ghangaria, then today is the day when you start your trek back to Govindghat. Start early around 6.30 a.m. so that you will reach the base by 10 - 11 a.m.
You can then take a bus/shared cab to Badrinath which will take 30-45 minutes to reach. A bus will cost you 30 INR while a shared cab will cost you 50 INR to Badrinath. However, remember that there aren't any buses to Badrinath in the morning so it would be better to take a shared cab.
In Badrinath, you can first head to Mana village which will cost you 100 INR per person for the to and fro journey and the waiting time. Here, you can spend 2-3 hours, discovering the various caves and attractions.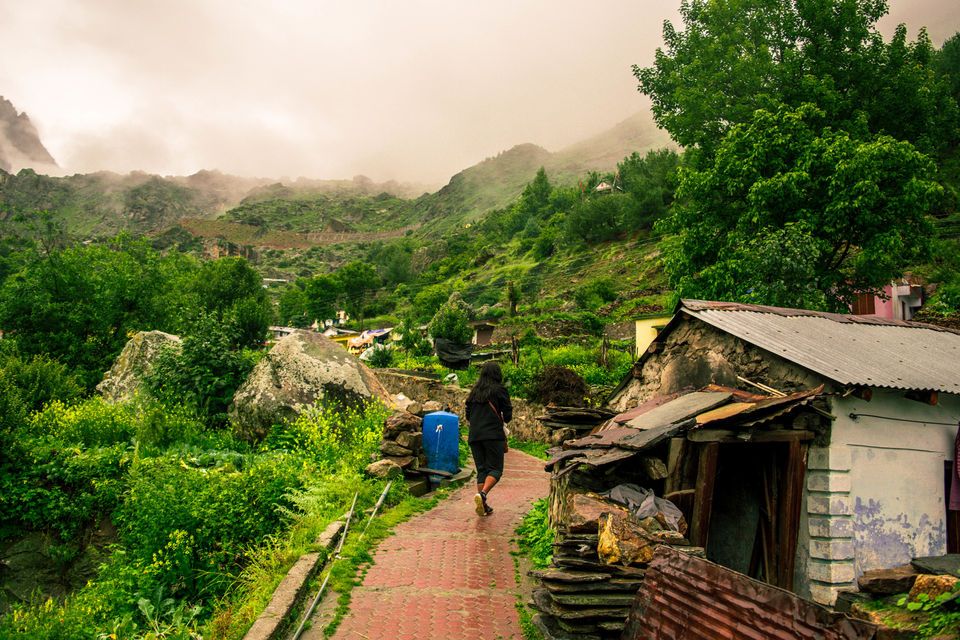 You can also make your way to the Vasudhara waterfalls if you are interested. Then, head back to Badrinath and visit the famous Badrinath Temple and the temple road. You can also take a dip in the hot water spring here to rejuvenate yourself.
Book an early morning bus for the next day at the bus stop which leaves at about 5.30 - 6 a.m for Rishikesh. Spend a night at Badrinath and enjoy the evening prayers and the night illumation.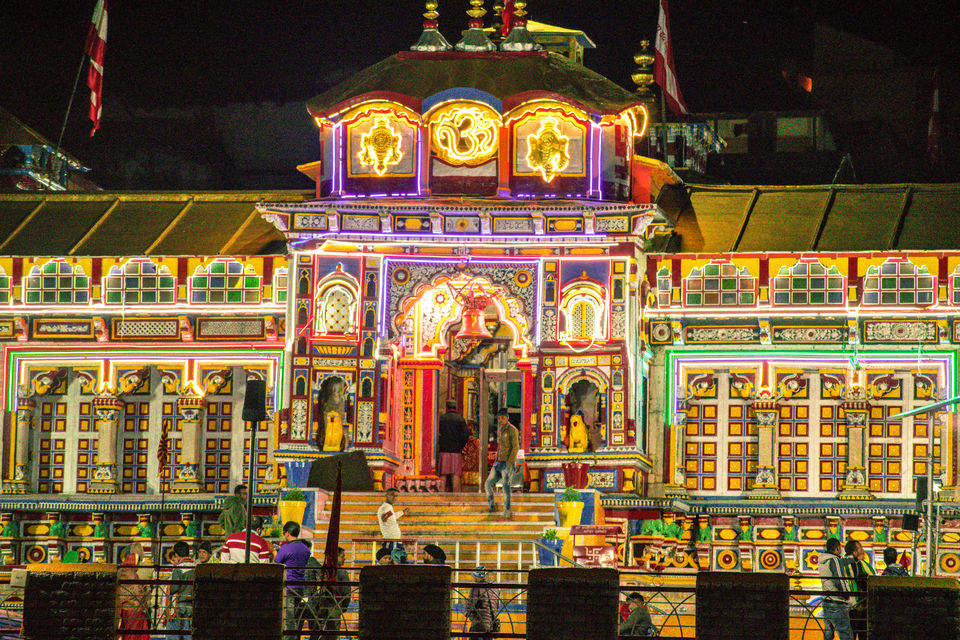 Where to Stay: You will get temple guesthouses and several small hotels for 200 - 400 INR per person.
Next morning, take the bus to Rishikesh which will cost you about 450 INR and will take 9 - 11 hours to reach. From the Rishikesh bus stand, you will get several buses to Delhi for 250 - 300 INR, taking 6-7 hours to reach.