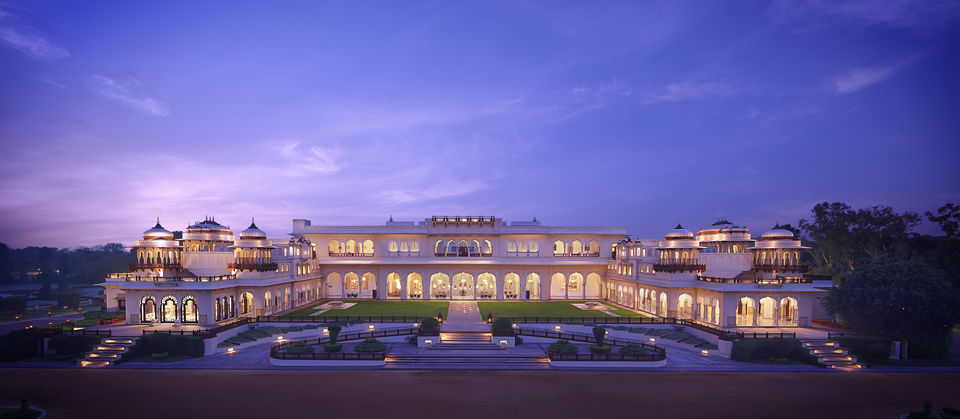 Rajasthan is know for it immense rich culture and heritage and yes it does live up to its name. We returned with a promise to visit again.
While returning from a dinner in Delhi, my husband and I were discussing that it's been a while since we took some time off our lives and soon we wandered around our mind for destination … Taj Rambagh Palace was the closest to we would find, we returned home at 2:00PM and impulsively booked a night there. We woke up in the morning and realized, we have a lot of work and commitments pending and can't take this trip, we called in the hotel to cancel it but it was non refundable. We paid heavily for it and had full intention of visiting, without much thought, we left for Jaipur.
My husband is not a religious person, almost an atheist, he had this will of going to Ajmer Sharif Dargah, as much surprised as I was, I agreed. We proceeded for Ajmer, visited the Dargah, It was a beautiful experience. We left with peace in our hearts.
We than proceeded for our booked stay at Jaipur. We checked in the hotel, ooh … what a mesmerizing experience, Everything is just so beautiful, so calm, so serene, just so peaceful and poetic and there is something that just kept attracting us.
We had booked twin bed instead of King size, the hotel staff courteously upgraded us to Sheesh Mahal suite which we didn't expect.
For dinner, we headed to the famous Choki Dhani … It is the kind of place which makes you dance as you enter.. It's just so lively and the dinner was just so delicious and seemed just so authentic (although I am not the best judge to use that word).
Next day we toured the whole property- Rambagh, their magnificent lawns, dancing peacocks, famous restaurant Steam. It made us believe that Royalty is still alive. We should just know where to book it.
It's my 3rd visit to Jaipur and 1st visit to Rambagh, and this is definitely something I am coming back to.
Places still on our Bucket List:
Amer Fort
Birla Temple
Jantar Mantra