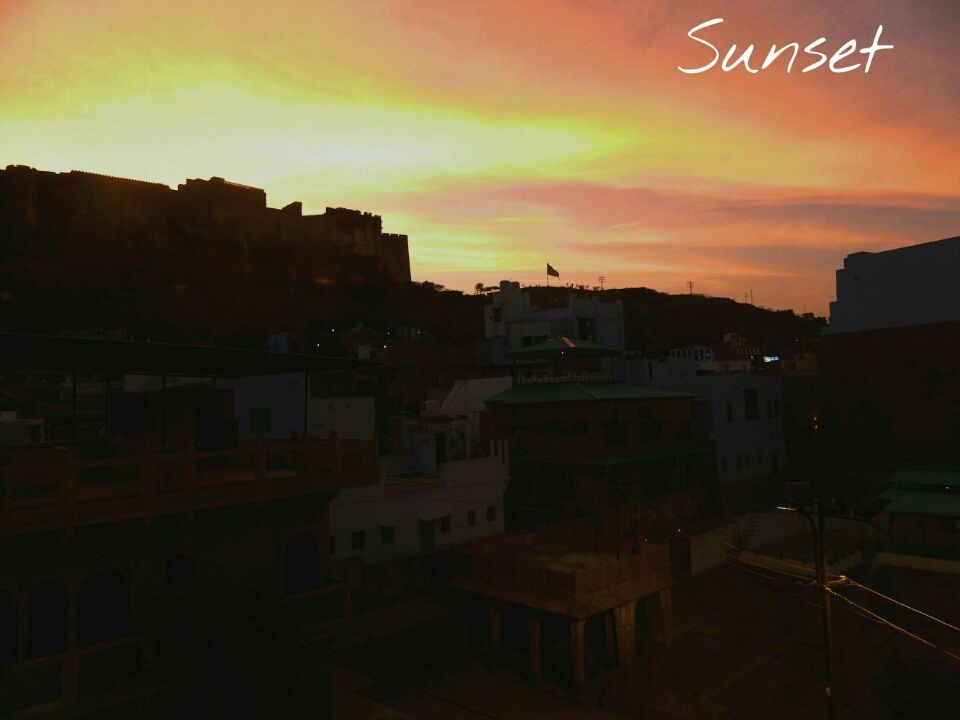 "Travel brings Love and Power back to your life" ~ Rumi

It all began one weekend, when all of us were fed up of the regular office politics and workload. One of my friends was serving her notice period and wanted a trip desperately. Since all of us were a ardent mountain lovers, we zeroed in a place in Uttrakhand.
Everything was set. Our bags were packed and buses booked. Our excitement level was at it it's highest peak.

*Seven hours before our journey*
We get the news that there has been a cloudburst in Uttrakhand and it's going to rain continuously for two days. That news saddened us a little because we wanted this trip to happen.

After lot of brainstorming, we decided to change our destination to Jodhpur (we were desperate to get out of Delhi). Initially, all were not in for this plan because people wanted to run away from the Delhi heat; but after lot of persuasion, we booked our tickets for Jodhpur (to a more hot place).

We escaped the glass walls of our offices to begin this journey with the excitement level down to 30%. By evening, we boarded the local sleeper bus from Delhi to Jodhpur.

After the tiring 14 hours journey, we finally reach Jodhpur. From here, our journey to The King's Landing began.
Though it was hot and humid, it didn't stop us from exploring places here in Jodhpur. The people and the food were amazing. Watching the sunset from our Hotel window, silhouette of the little blue houses and the grand Mehrangarh Fort was mesmerizing.

We started the journey with little hope and took back home a bag full of memories.