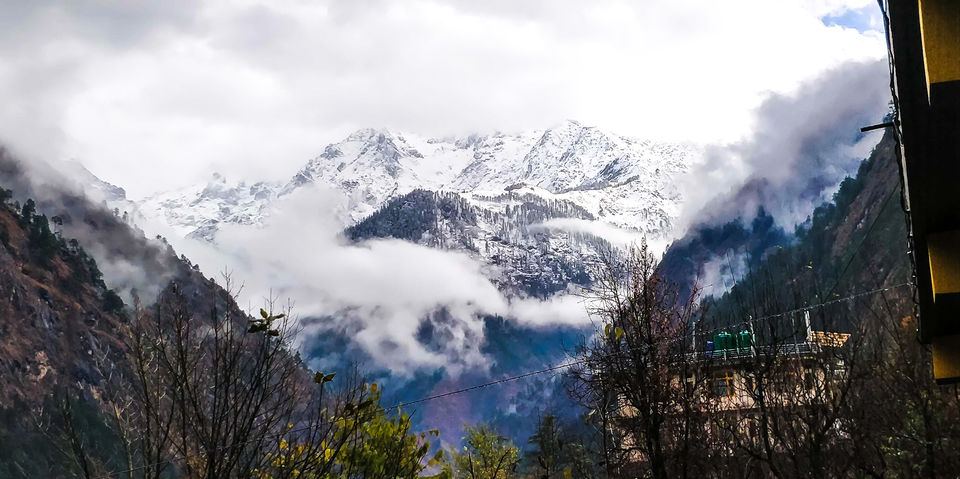 It is not easy to take a trip when you are doing MBA from an IIM. But anyway on 27th Nov, I managed to escape with three other crazy humans and headed off to the most obvious hamlet in Himachal, Kasol. We took a self-drive car from Amritsar and believe me, that is one of the primary reasons that turned our trip a hellava fun.
It was raining at seven in the morning when Parvati river could be seen. The view was breathtaking and could give me a glimpse of what lies ahead.
We reached Kasol at 9 and managed to get a place to stay at around 2 km away from the main village which had a splendid view right behind our sleeping place.
We headed straight to Malana village after pleasing our bellies. I'll be honest with you here. Though we were here for Kheerganga Trek, this Malana trek was kind of my first trek. I may be getting slangs from you here for even calling it a trek, but never mind, I am being honest. That one hour had been one of the longest and all I had craved for a second to catch a breath. Somehow, we reached the top and witnessed this native wedding and the folk dance. One thing that excites me the most about a place is its culture. Peculiar as it sounds, natives of Malana consider themselves as pure and would not even allow you to come near their shadow. You should definitely look up the history, you'll be shocked to know the consequences of this!!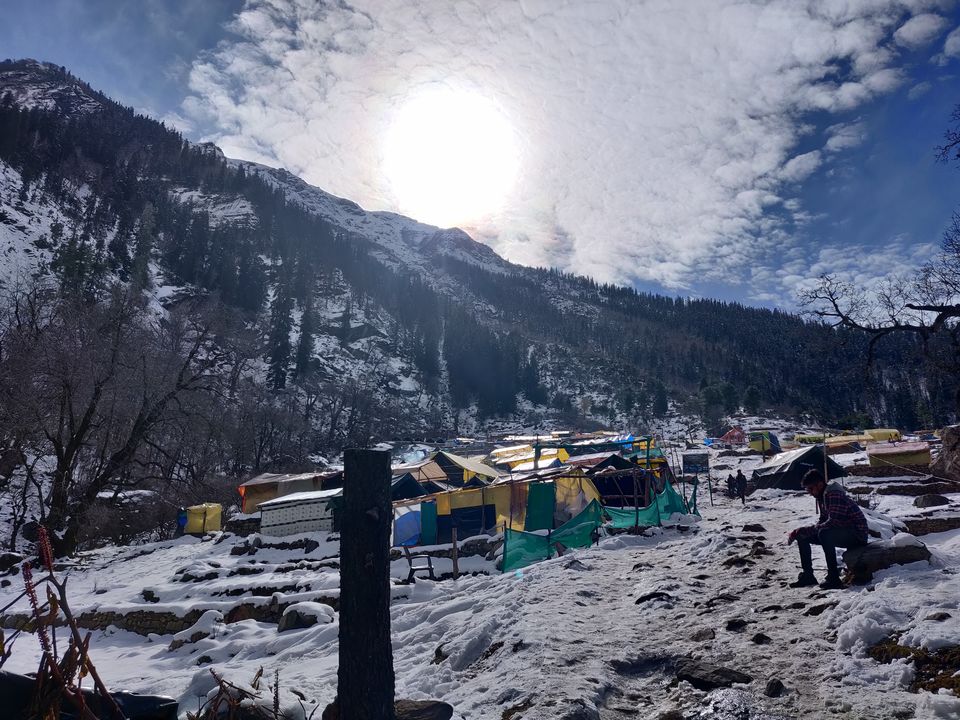 After Malana happened, the trip was next level feliz!! The next day, we headed for Tosh and stayed at 11.11_bunkerhouse. It is a very small hostel kind of a place, but it is beautiful. I have never seen so many stars in my entire life, not even from Kheerganga top. Lemme paint the picture for you. It was surrounded by snow covered mountains. There was no moonlight and yet you could see the entire village below you. I was sitting on the wooden logs, all covered with blankets, with my best buddy and counted three shooting stars right there. I would any day visit Tosh again, just to soothe my eyes one more time.
Finally we headed towards the most awaited place, Kheerganga. Standing at the peak and watching the snow-laden mountains, every breath I took was so overwhelming.
I have tried giving my experience a wind of words, you may read here. Also, catch a glimpse of Malana weddings and so much more.
You should definetely read more about the trips I took recently and have a look at the beautiful snaps clicked.