I landed in Guwahati Airport from Bengaluru by 10.30am. After baggage clearance headed to Shared cabs service, 500 Rs per head provided 4 people are sharing the cab. It's a 3-4 hr long journey depending on the traffic, the entire way I was just mesmerised by the beauty of the nature and weather. Thick lush greenery all around, cool weather, chill breeze, fresh air and feel of greenery is what I experienced. We stopped by Jiva Restaurant for lunch and after that it was an hour journey to Shillong.
Once Umiam lake is crossed the traffic starts, luckily it was less traffic today and I reached my hostel around 2.30pm. I am staying in Isabella hostel, backpacker budget hostel. After freshening up I started my day 1 with half day left.
1. I headed to The Grub Cafe to have some snacks, the place is nice with 2 floors, calm and silent place to spend alone time.
2. Next I walked through shillong, enjoying the greenery, the roads are narrow and fresh air is all around, after walking for about 3km I started to search for a cab to Elephant hills.
3. I found a cab and he charged 600rs for to and fro which was pretty much fine. We drove to Elephant Falls, the route is really amazing and cool roads.
4. Elephant falls sound can be heard from parking space and I was sure its truly worth it. Entry fee is 20rs. Elephant falls are separated into three steps of falls. I was awestruck with first fall, I haven't seen such thick flow of water with such huge force.
Later I headed to second step fall, here the water flow was less compared to first hence headed to final step fall the third step and this fall water flows in huge intensity and I just enjoyed being there.
5. Once back I head to The Hut Restaurant to have dinner to end the day as next day is a long day at Cherrapunji.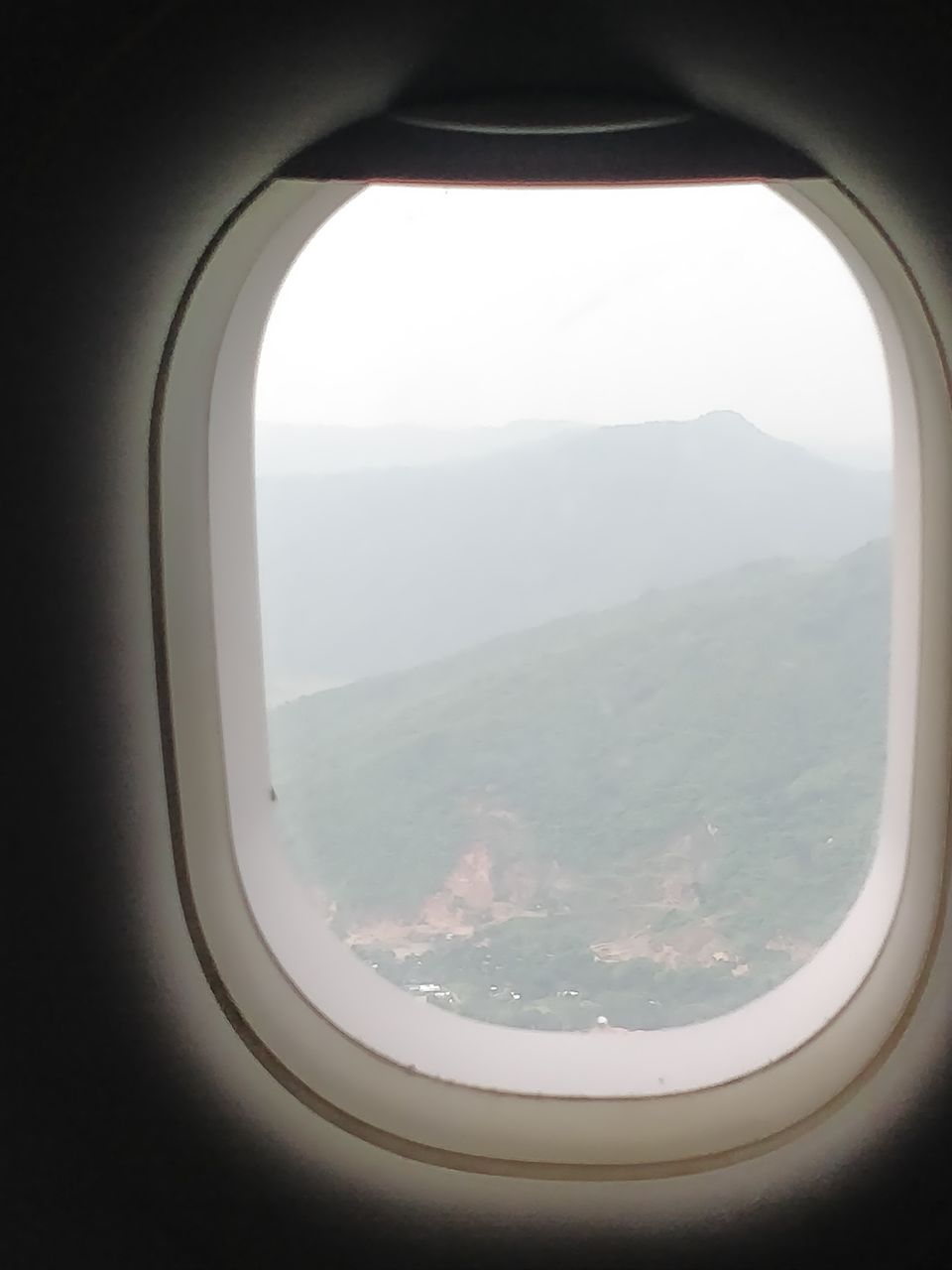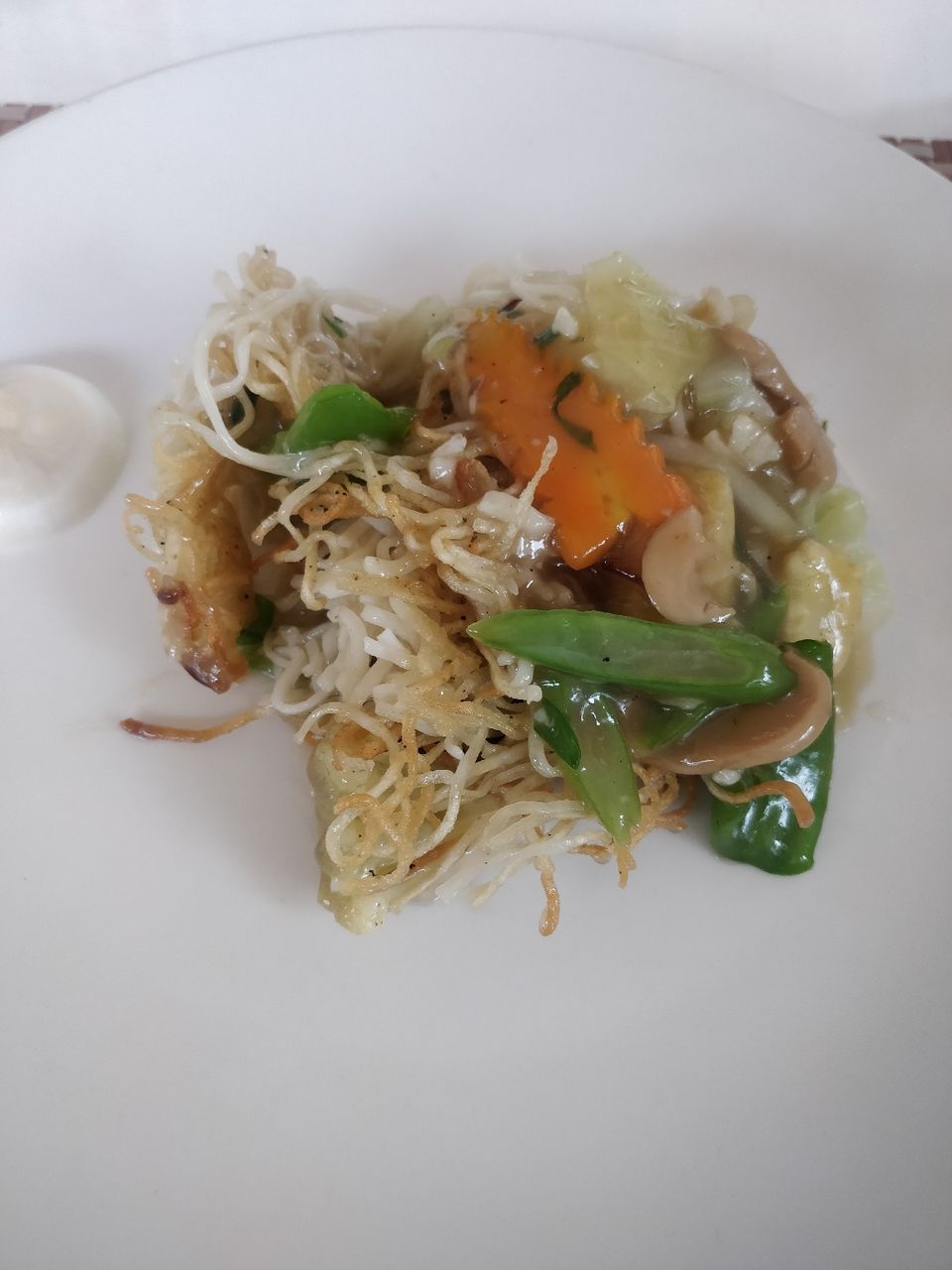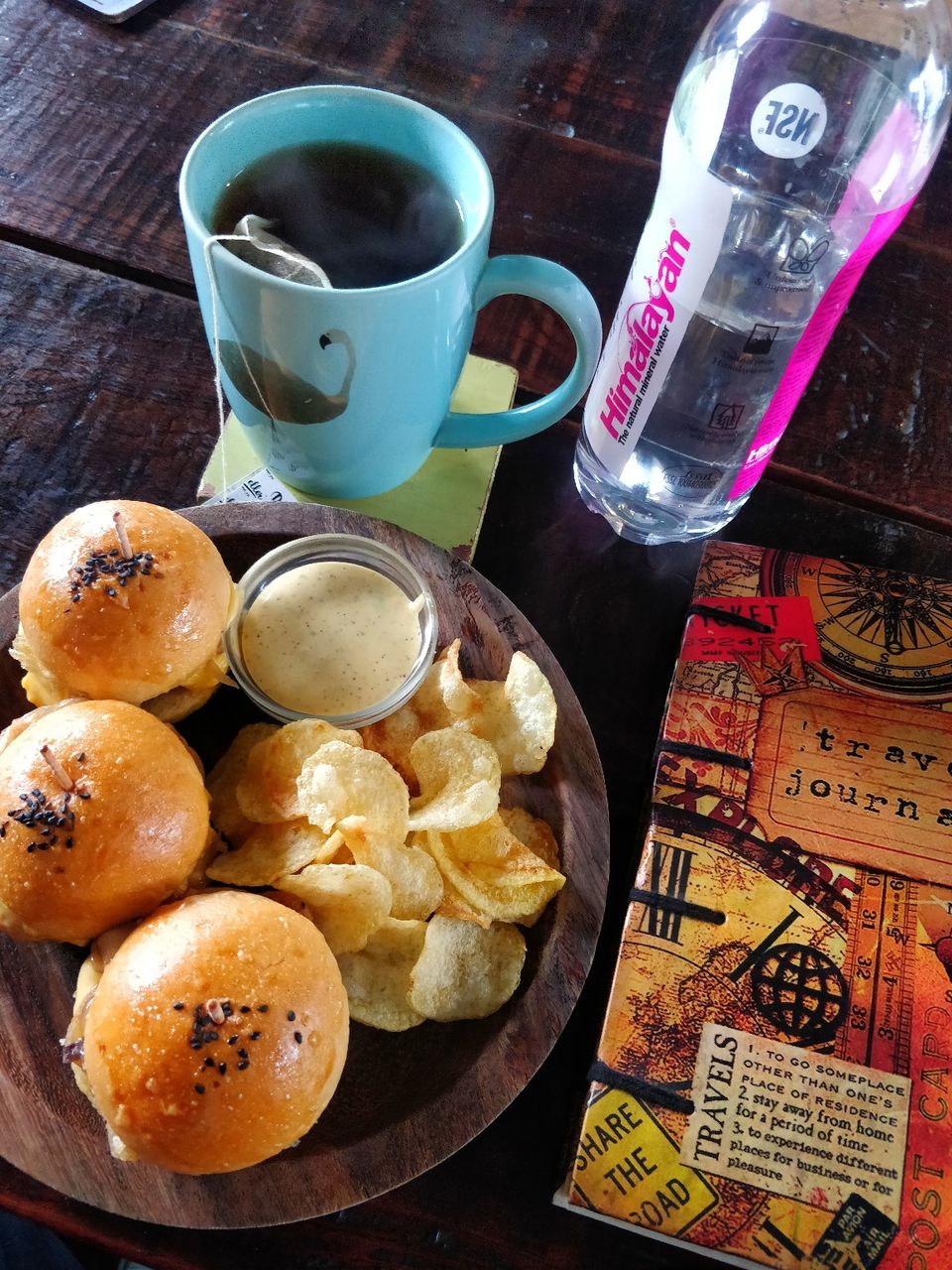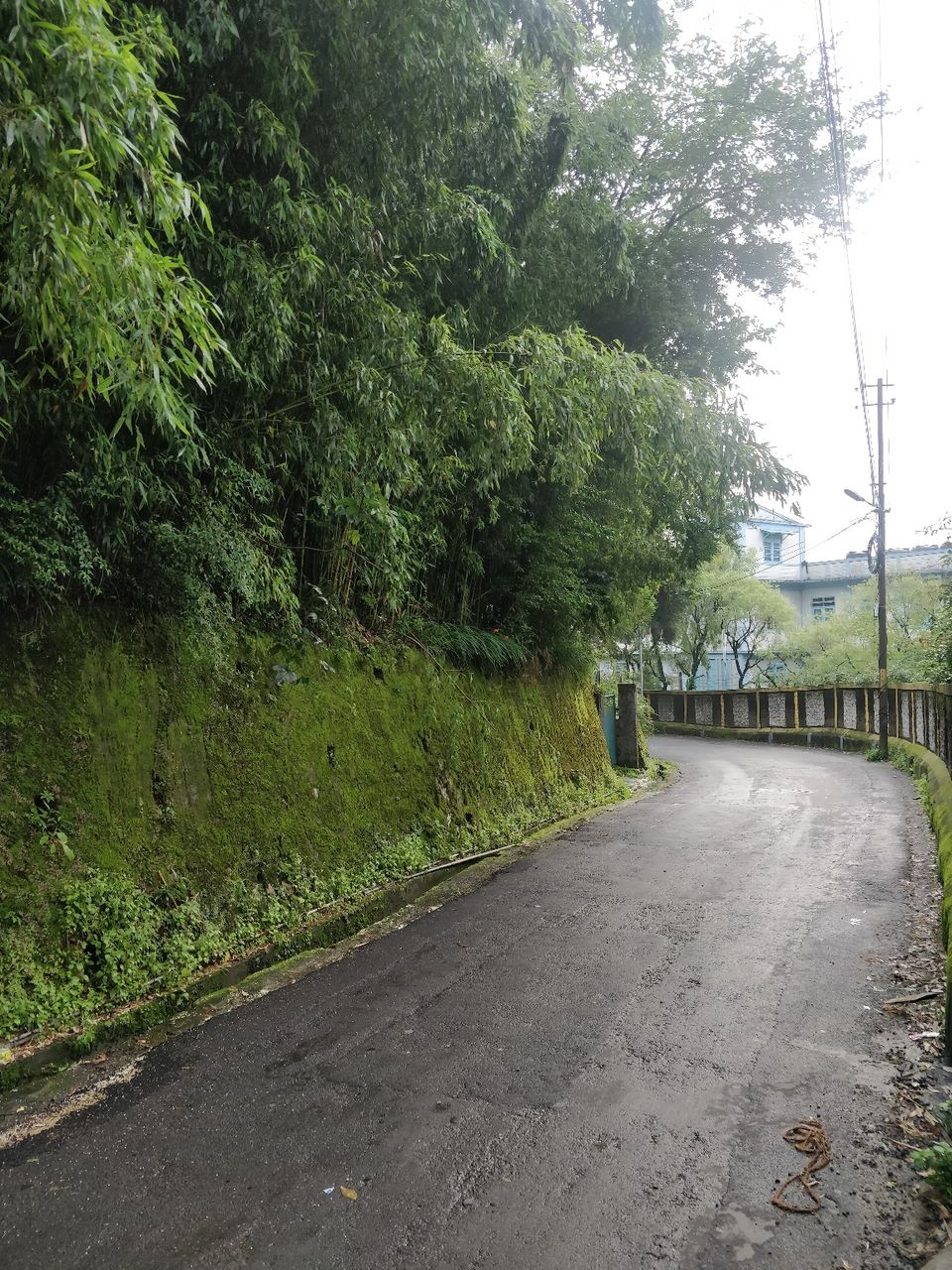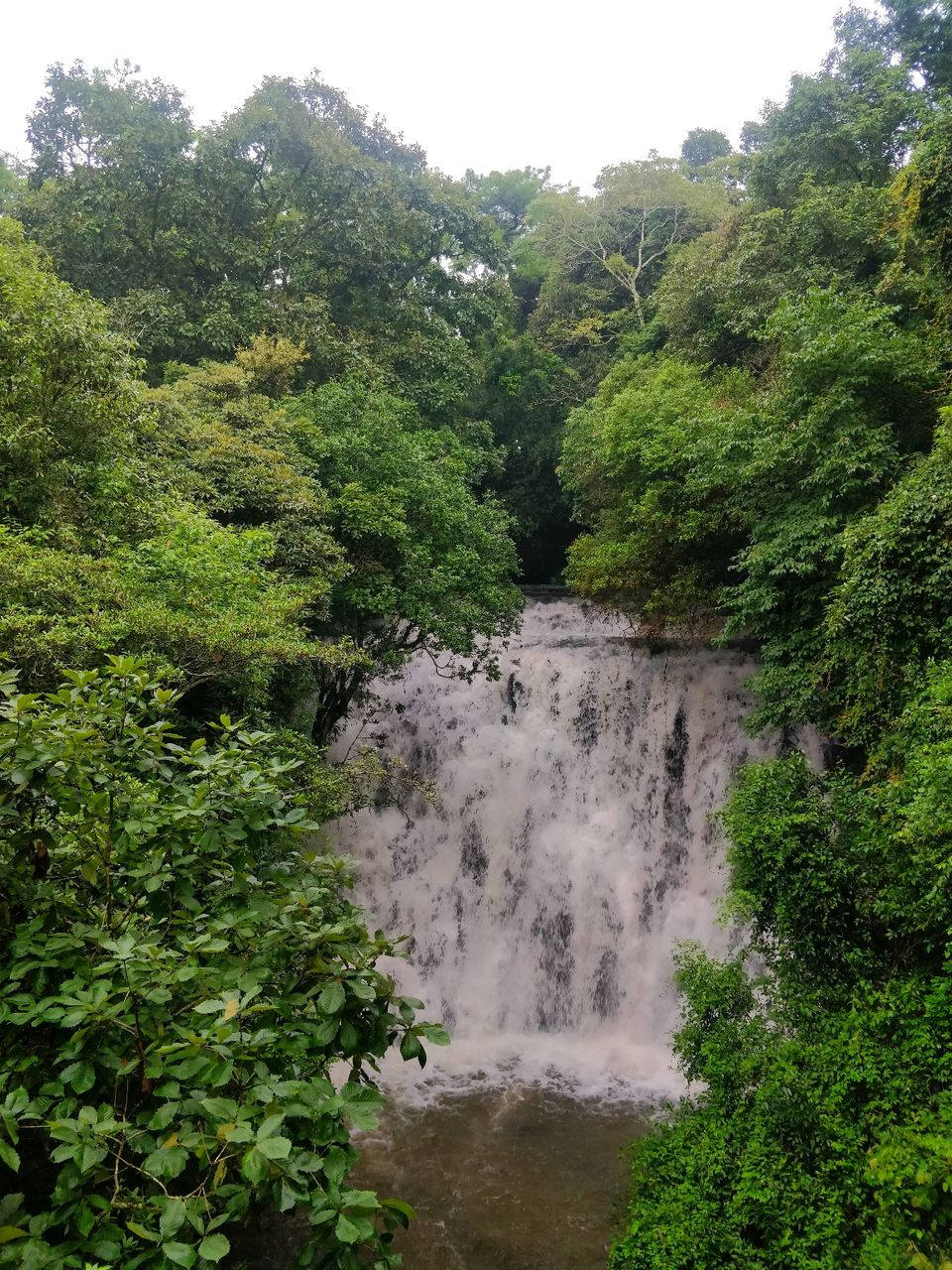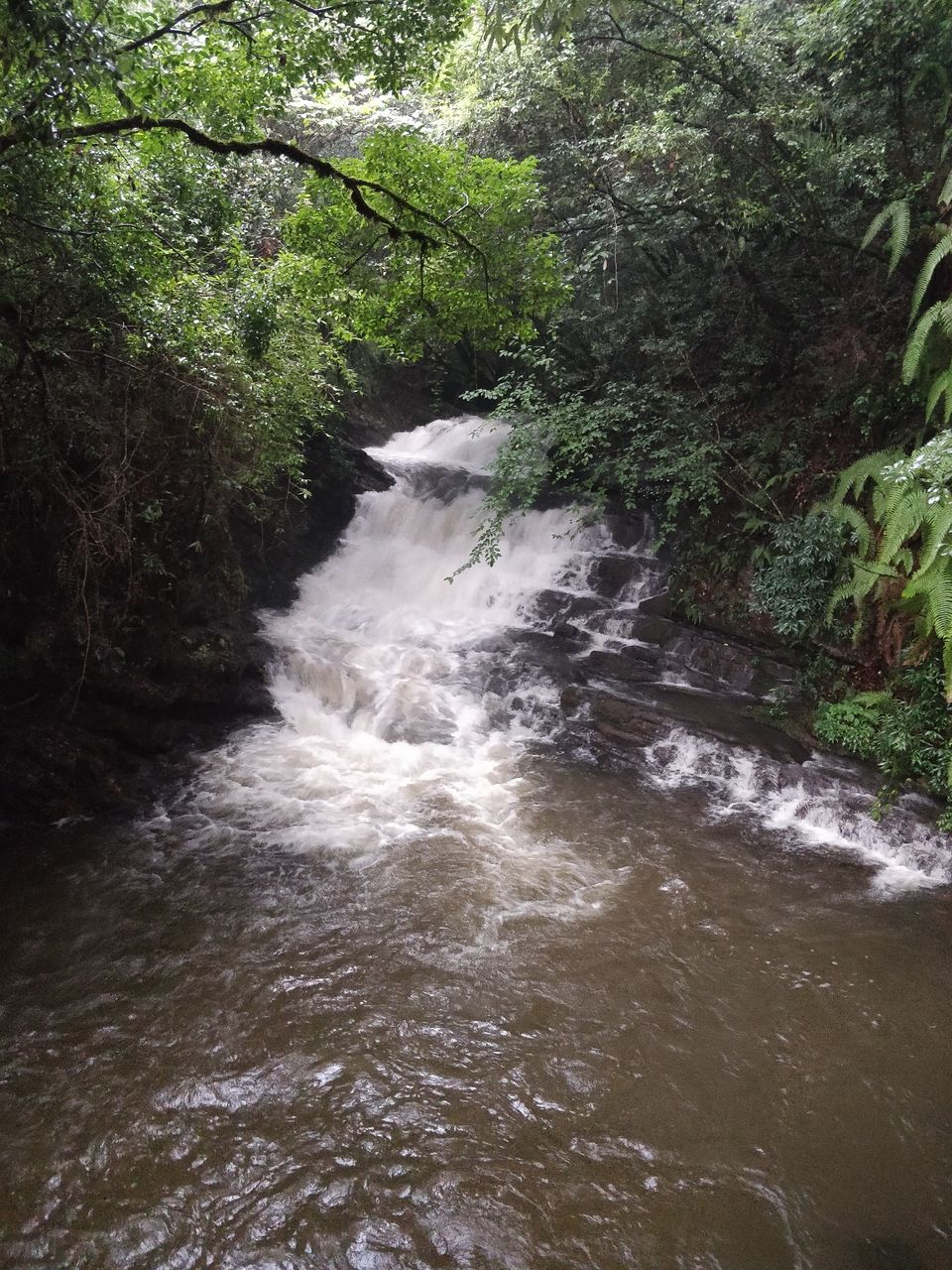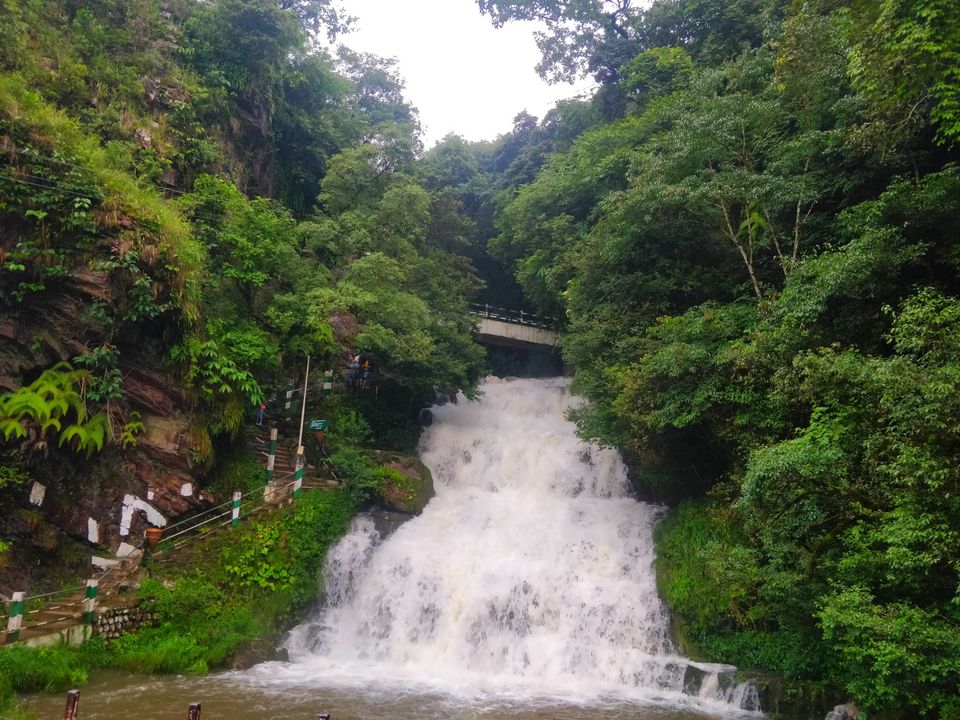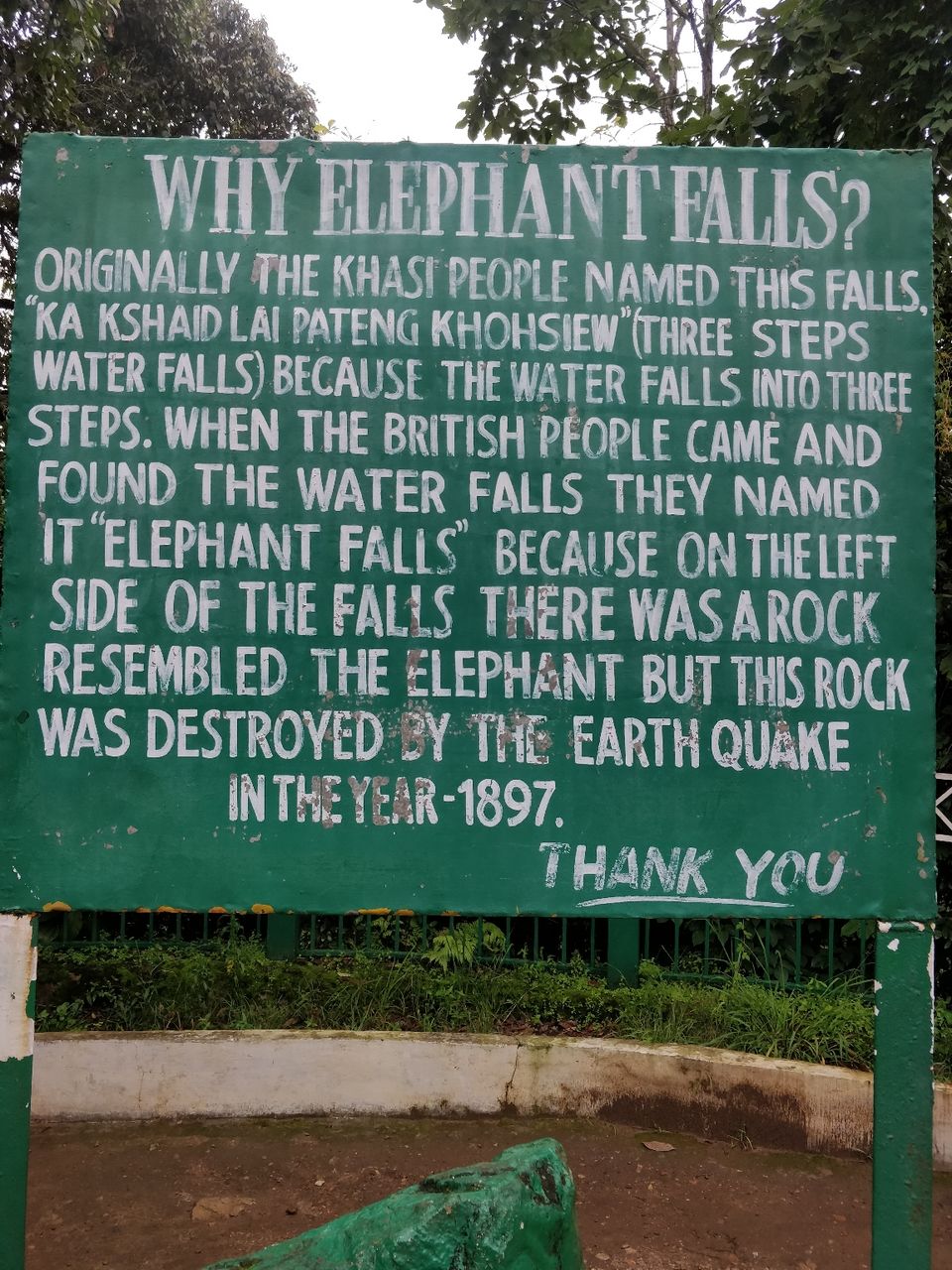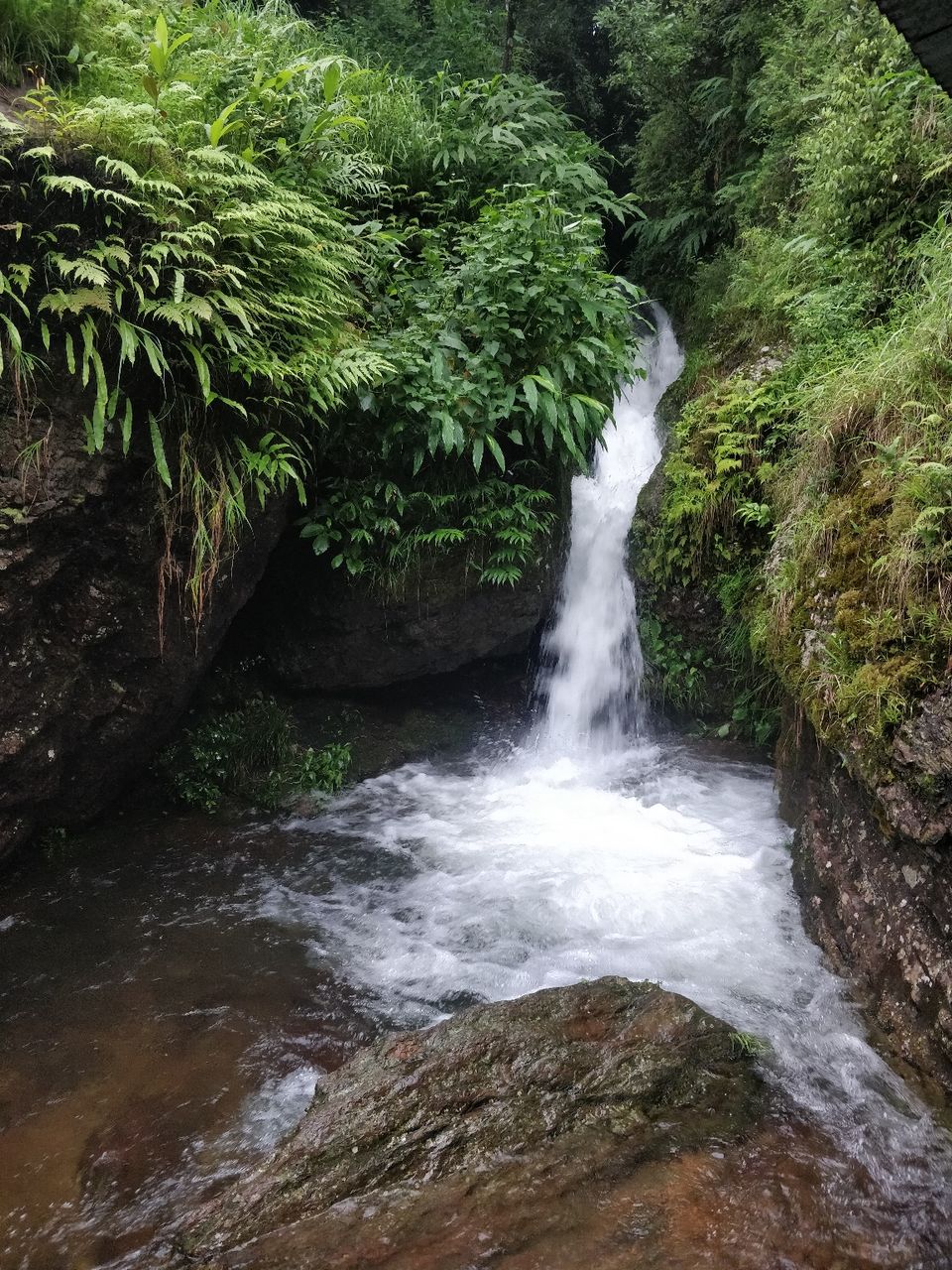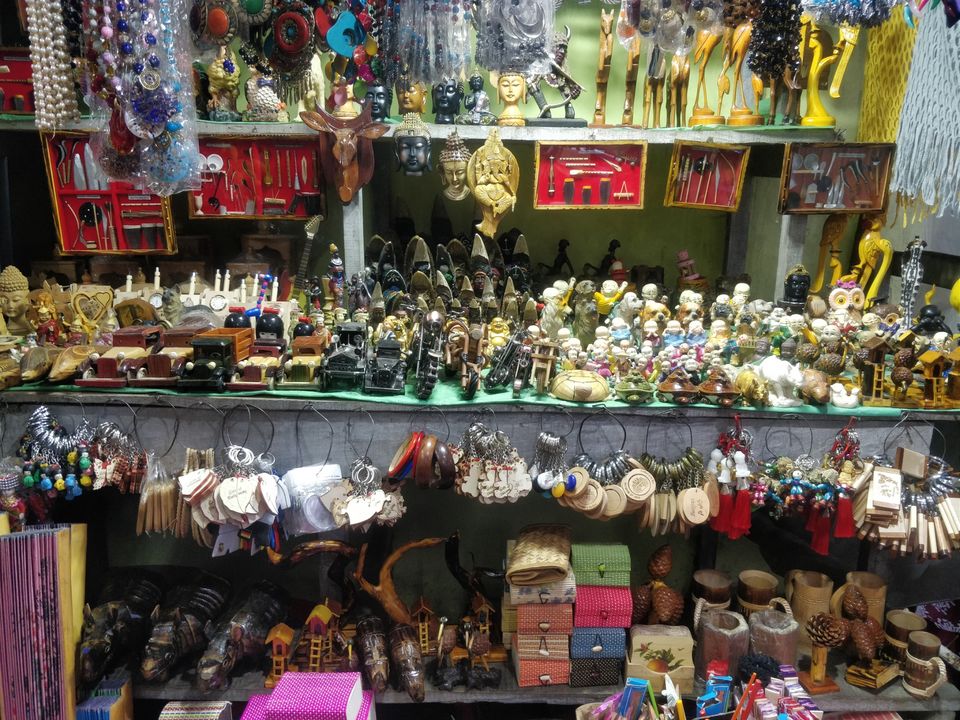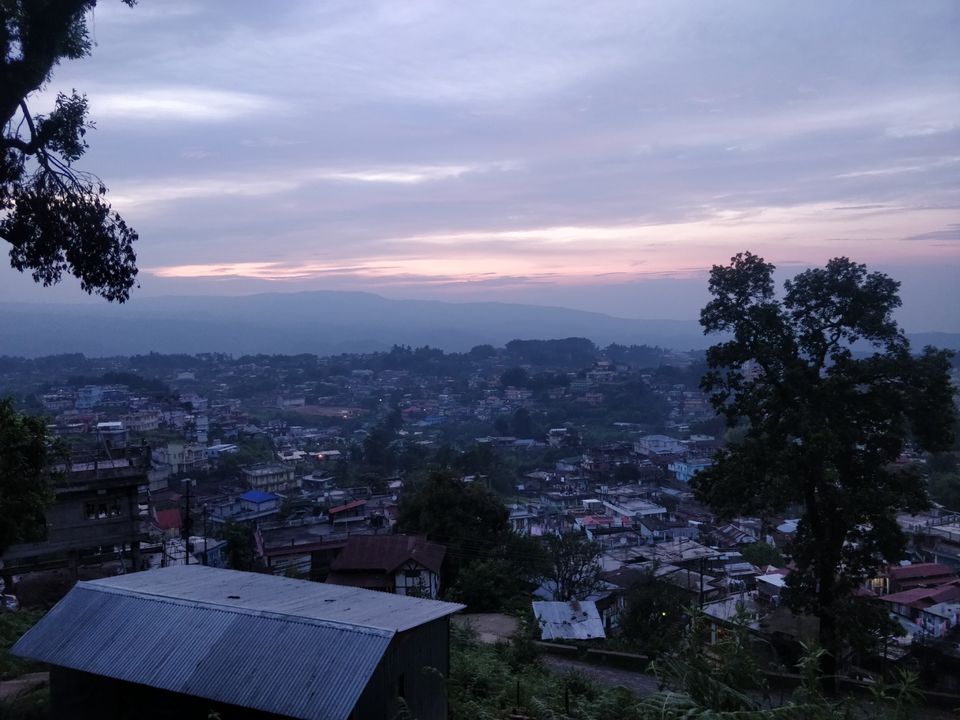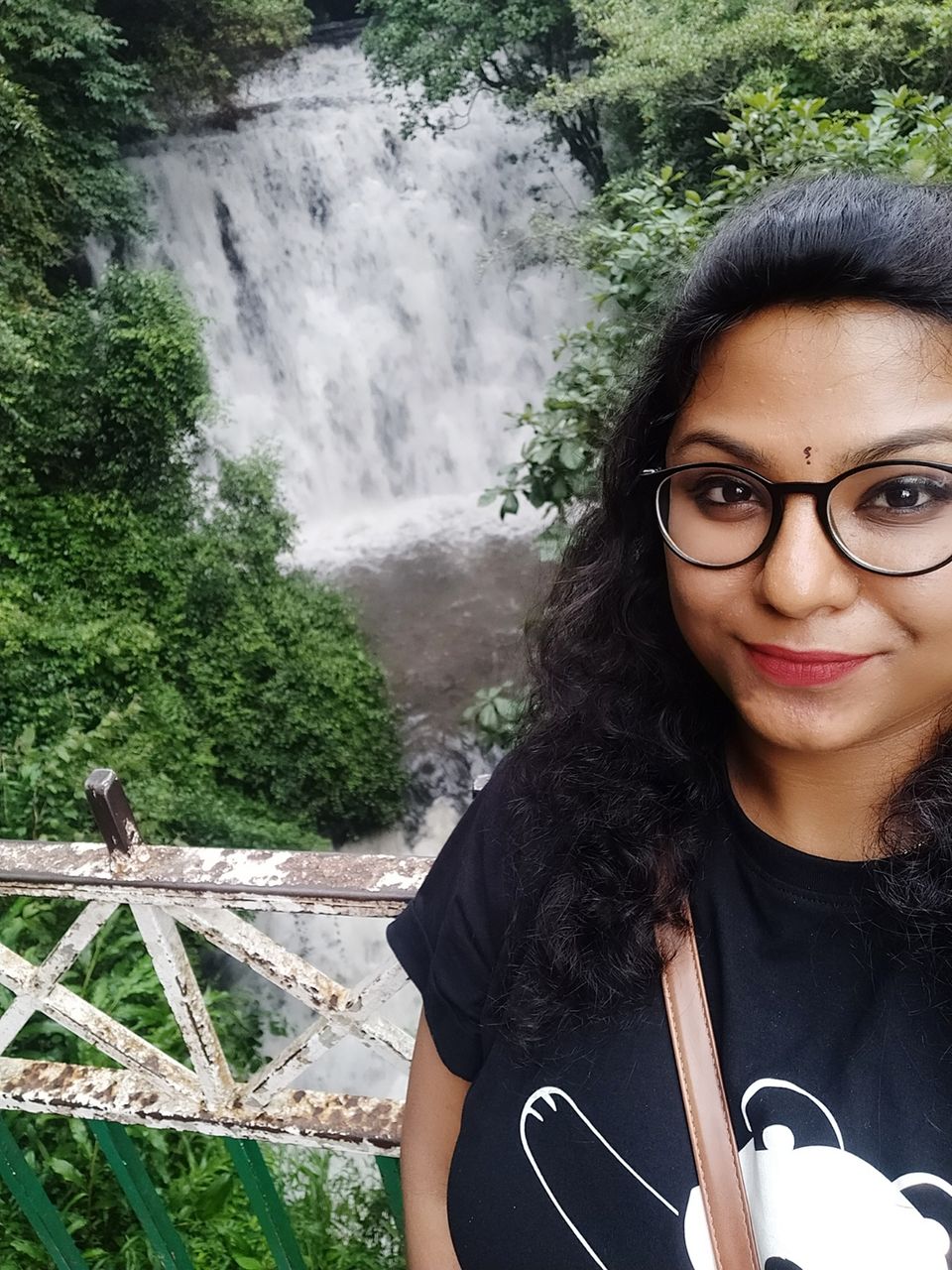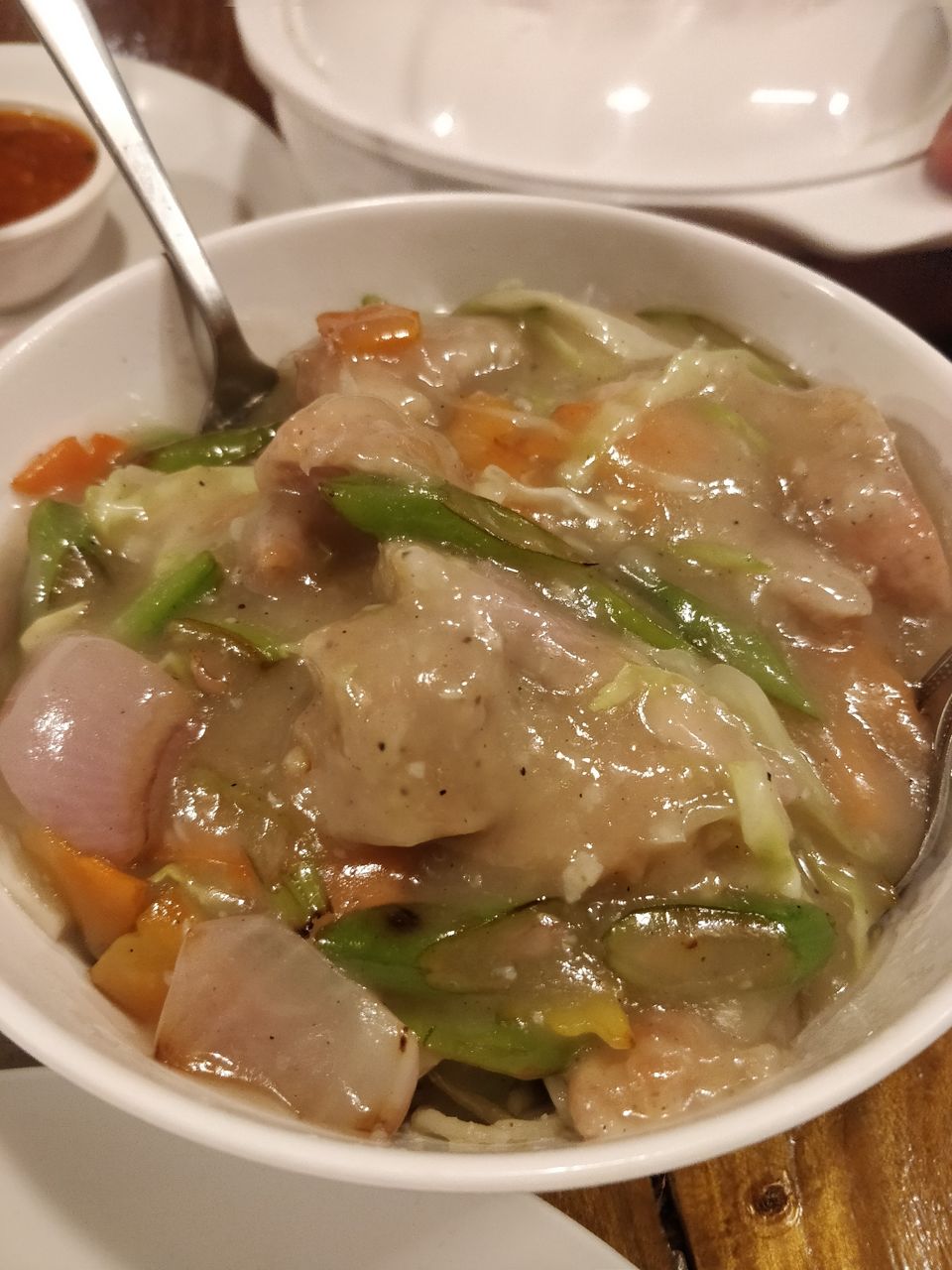 Day 2 welcomed me with drizzle rains, woke up at 8 am got ready and left to have some breakfast and surprisingly I couldn't see any shops opened and after a 1 km walk found a Rajasthani shop, ate aloo paratha and chai and started the day.
Booked a cab for Cherrapunje for 2000 Rs and kick started the day. The roads to Cherrapunje are so amazing and the clouds just passes through and you can feel it. First time in my life I came through clouds and the experience was amazing. Lush greenery all around, curvy roads, cool breeze, light drizzle was just perfect.
First place was Duwan Sing Syiem View point, this view point provides wide view of the entire Cherrapunje also called as Sohra. Valleys and lush greenery. There is a 1 km descending trek which enters to a falls, high force of water and its superb.
Second place was Tygnam Masi View point / Laitsopliah which is again a veiw point and gives view of the village and clouds.
Next place headed to was Nohkalikai falls, there is a 5km division from usual route and the nohkalikai village is amazing and the falls is much more amazing. Not less than any foreign country falls...!!
It was lunch time so my cab driver dropped me at Nalgre restaurant, they serve thalis here i took chicken thali and it was unlimited food and it was tasty.
After good meal I headed to Eco Park, which has small dam kind off water body and view point which shows the entire place
Next destination was Mawsmai caves, which is an adventurous walk, shoes has to be removed and I started to walk. There is water inside caves and walking is little tricky and adventurous.
After this mini trek in caves I headed to last place of the day Seven sister waterfalls. When I reached it was fully covered by clouds and couldn't get the view. After 15-20 mins the clouds started moving and I got the full view of waterfalls. View was just superb.
After satisfactory view here, I headed back to shillong.
I reached shillong by 6 pm, after freshening up I walked to Dylan Cafe to have quick dinner. This Cafe is inspired by Bob Dylan, nice silent Cafe with good food on menu.
I headed back to Hostel for good sleep and excited for day 3.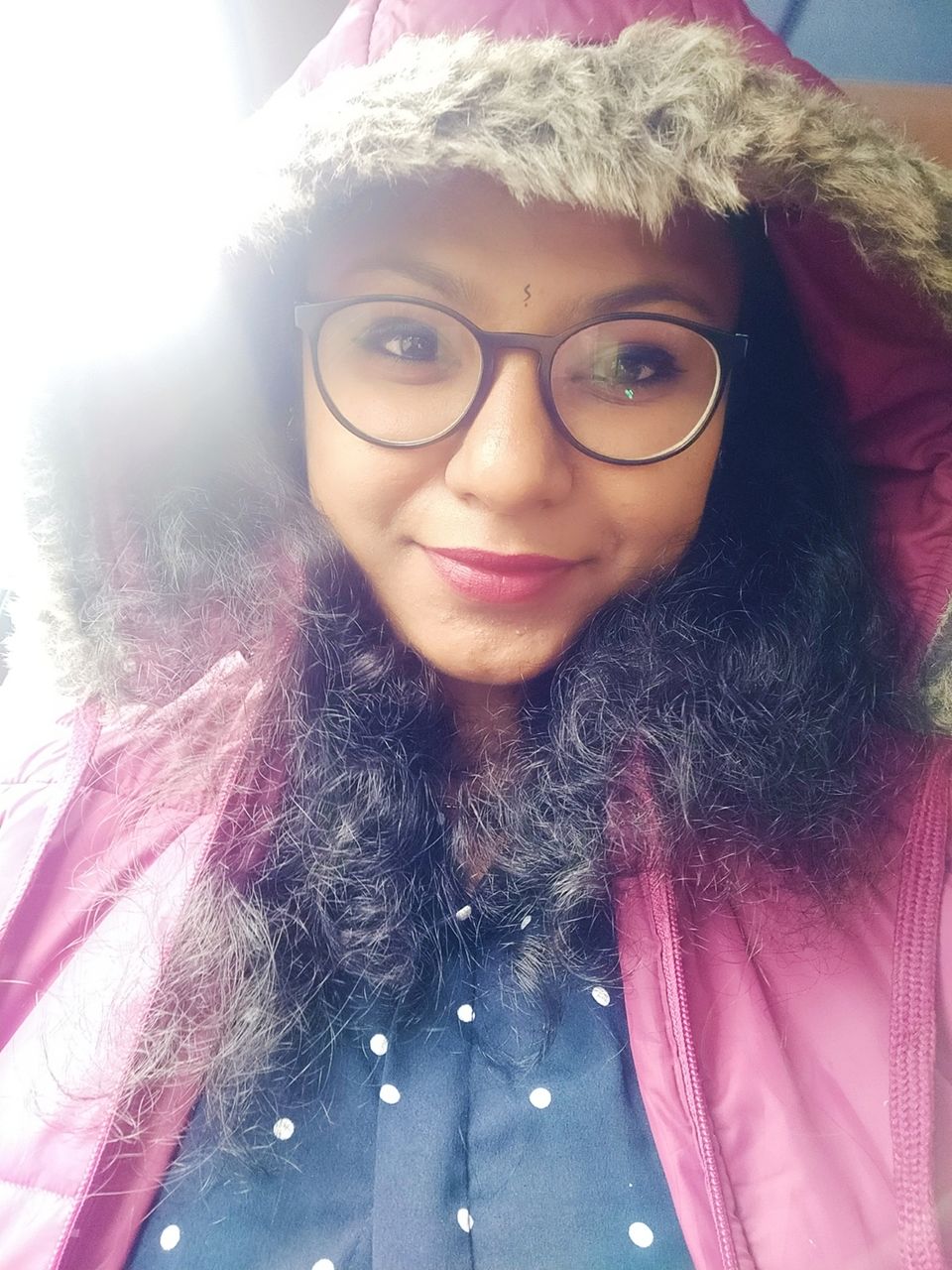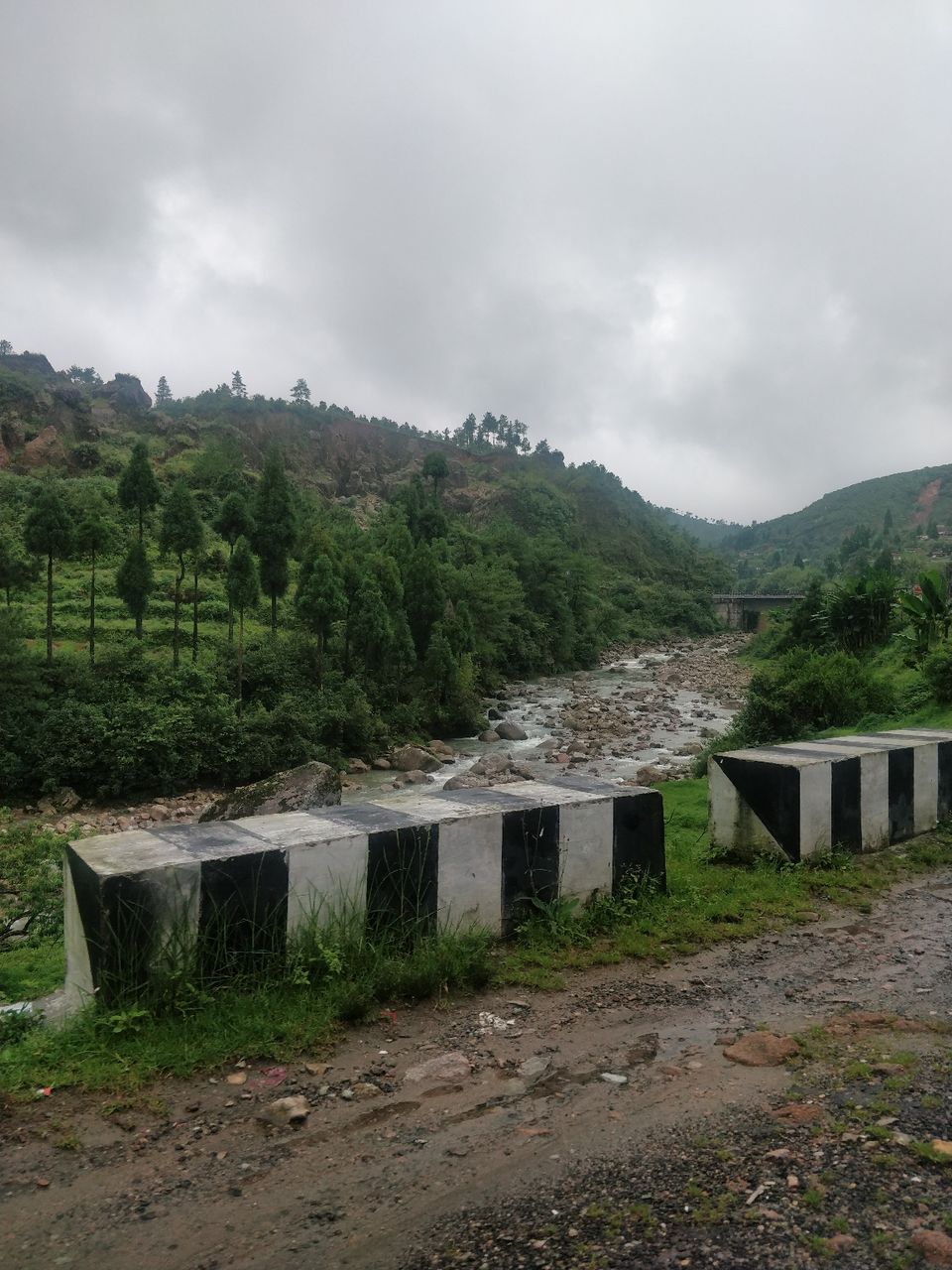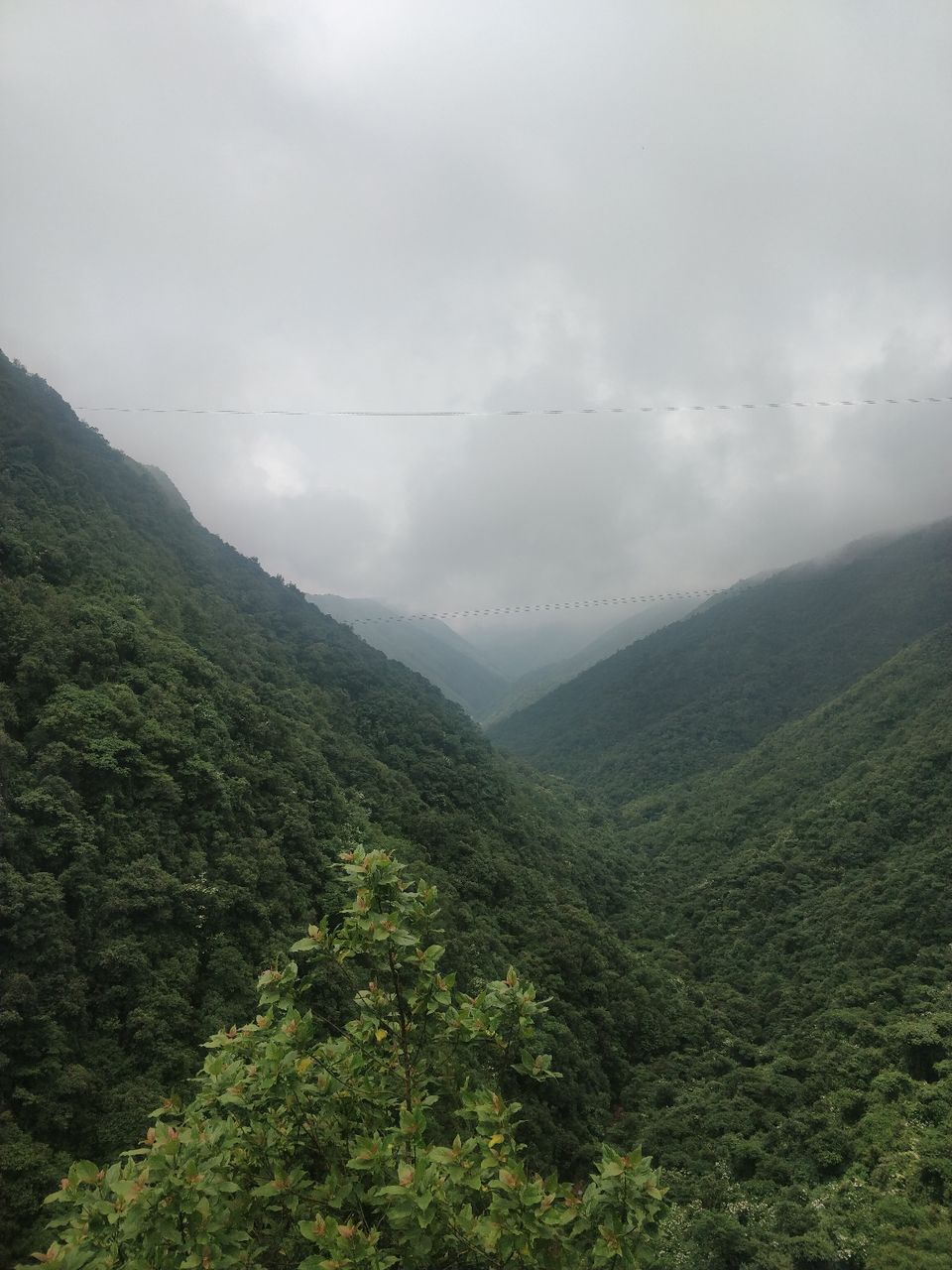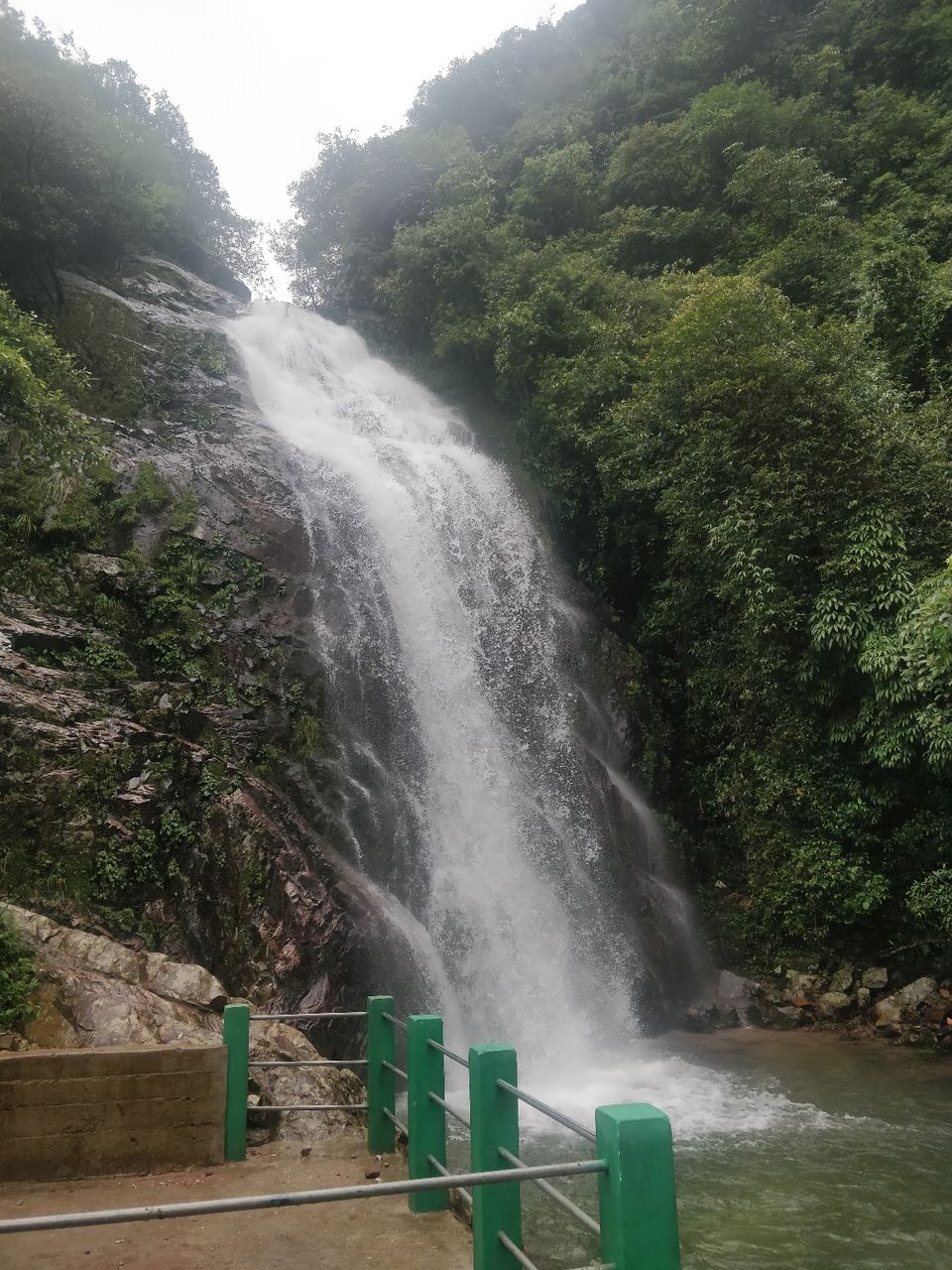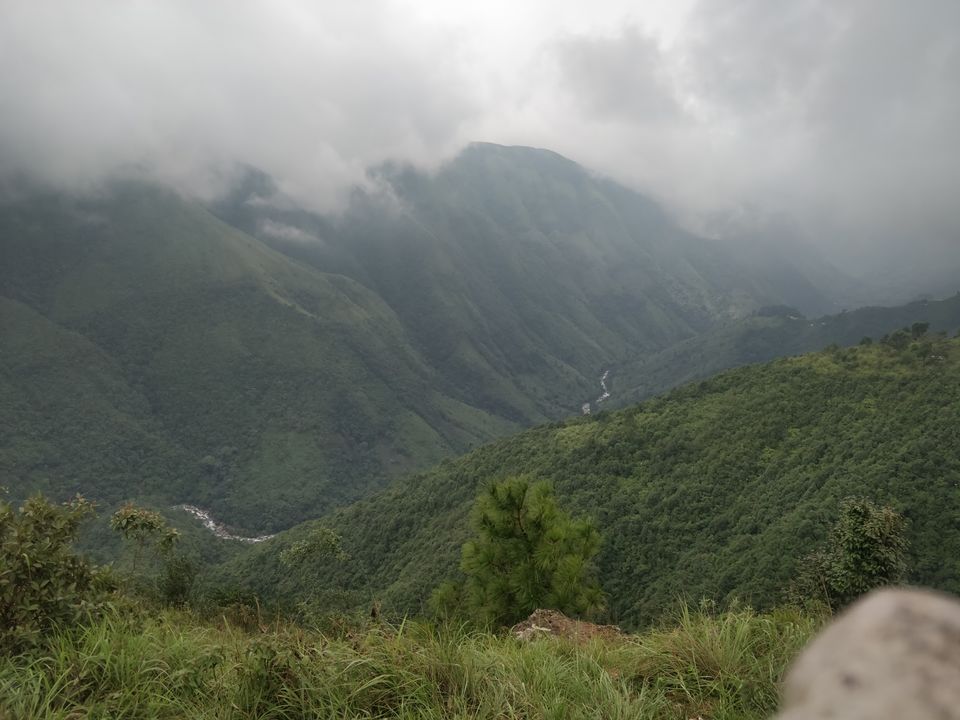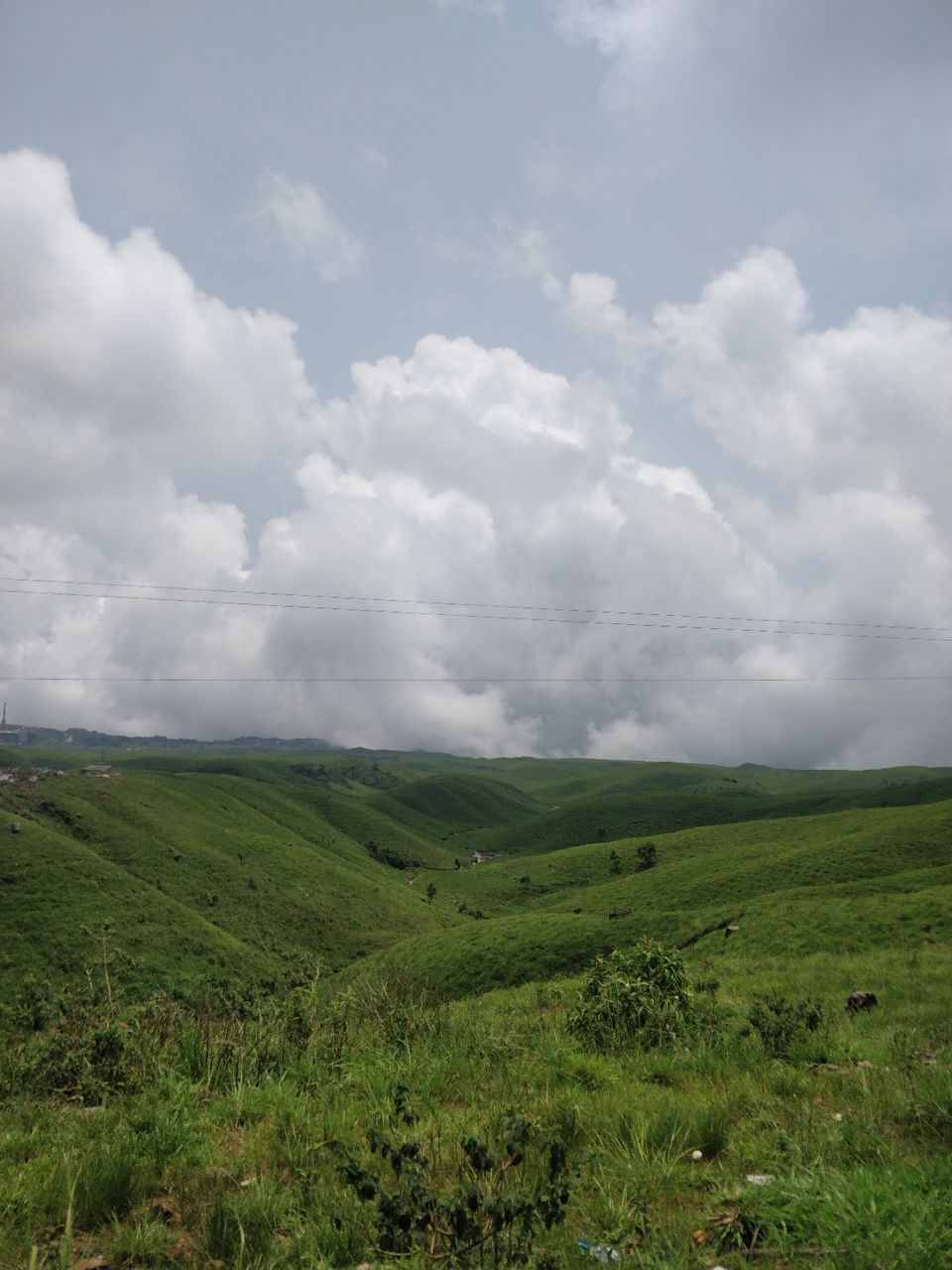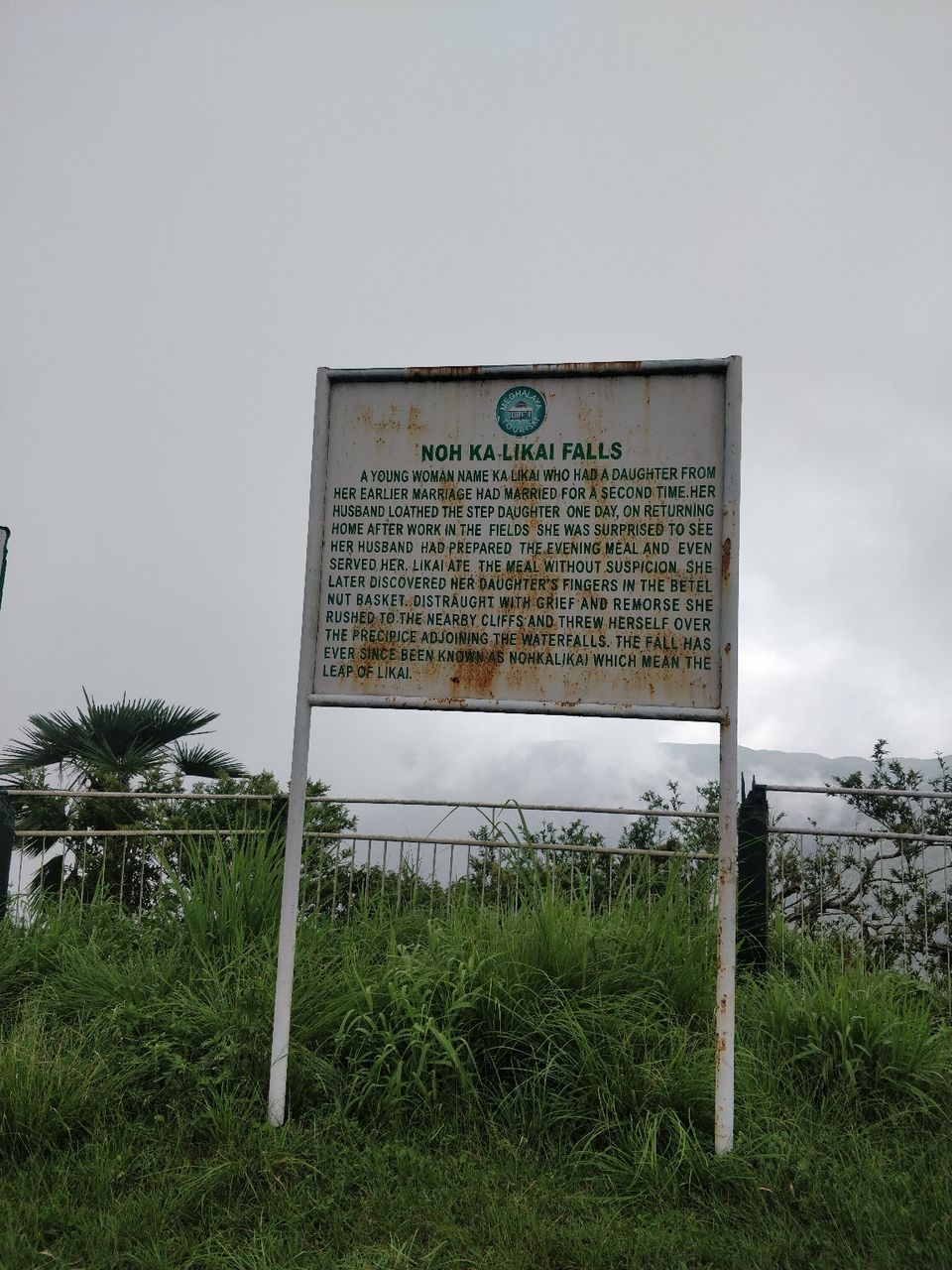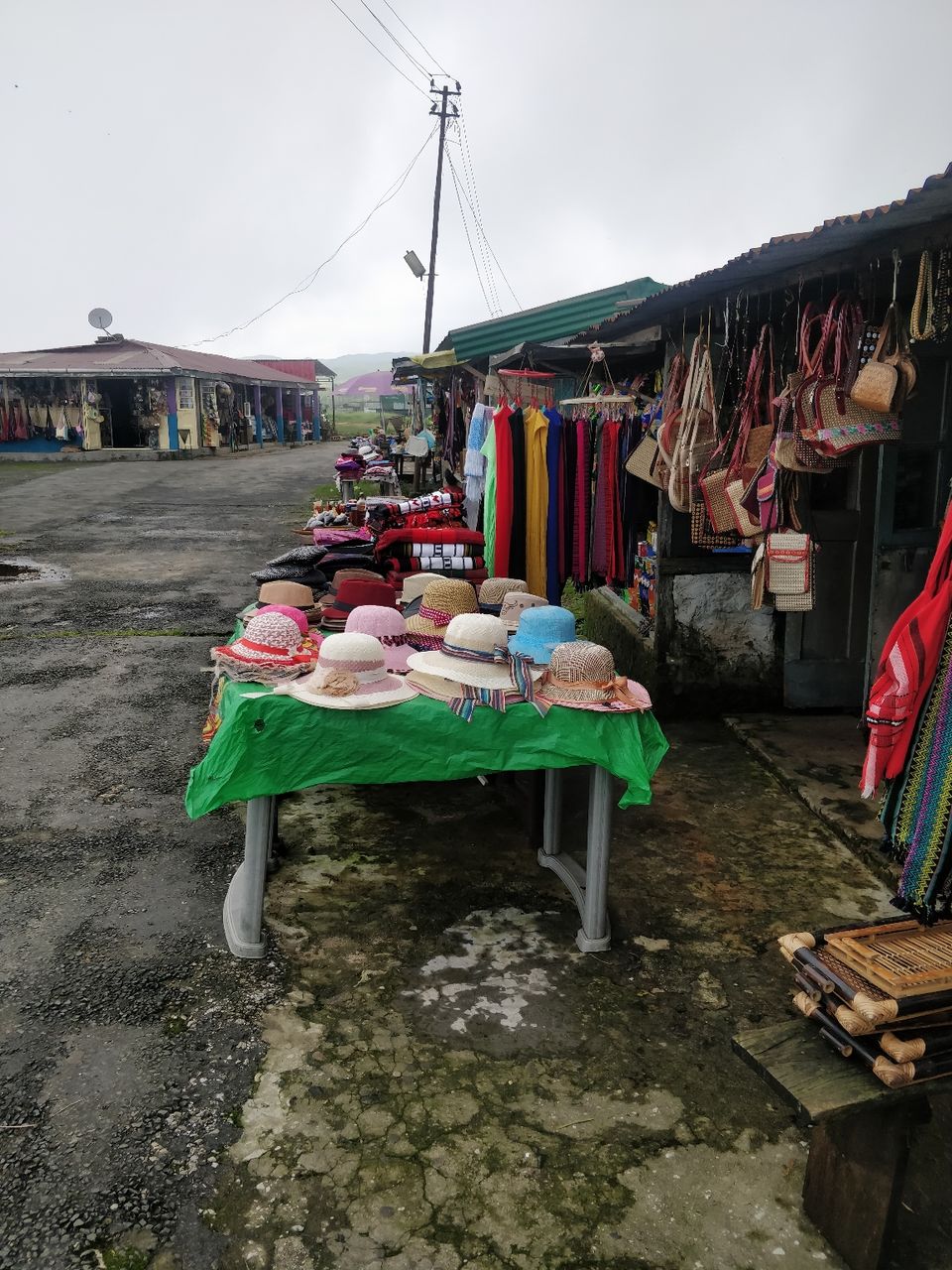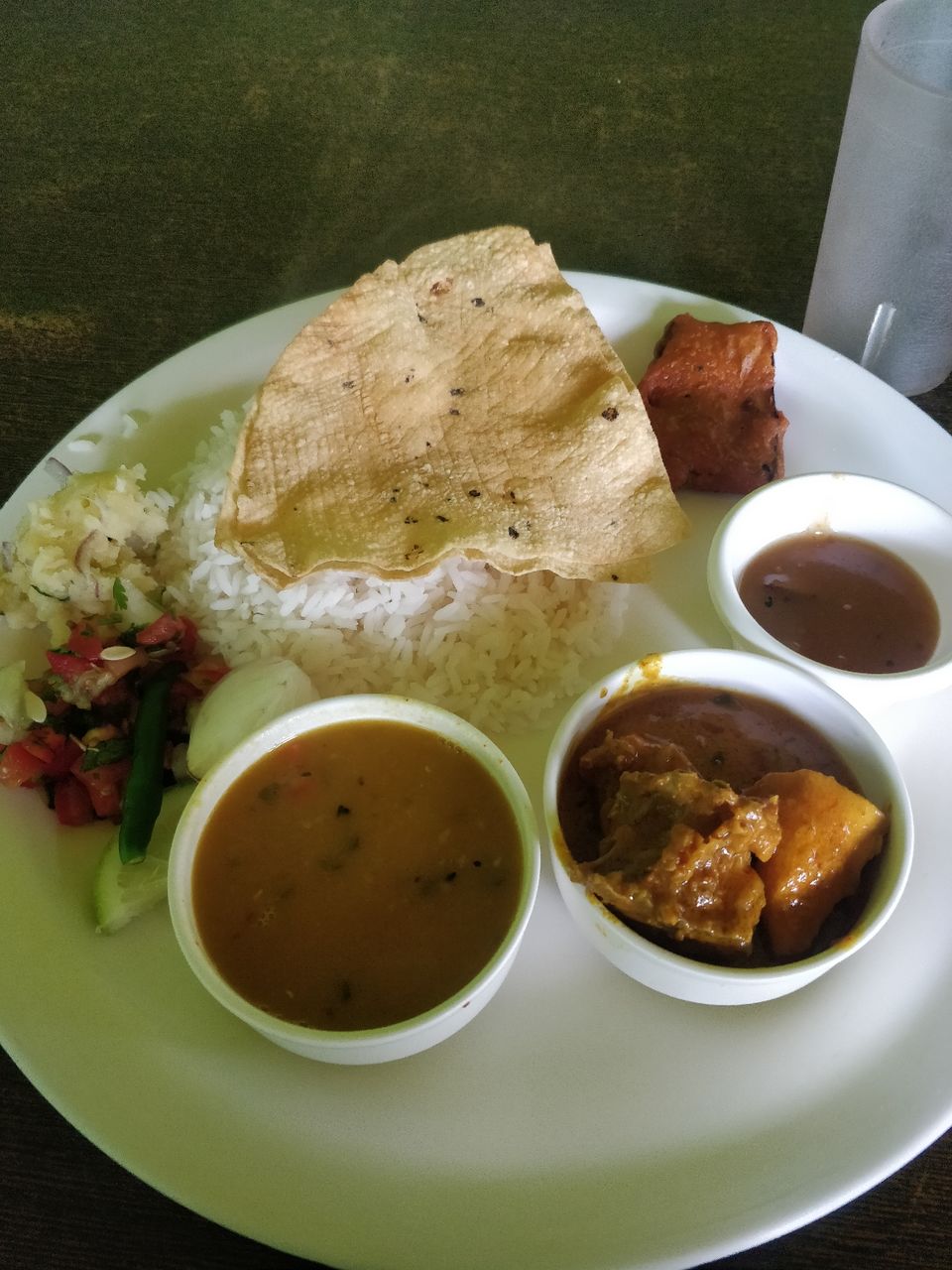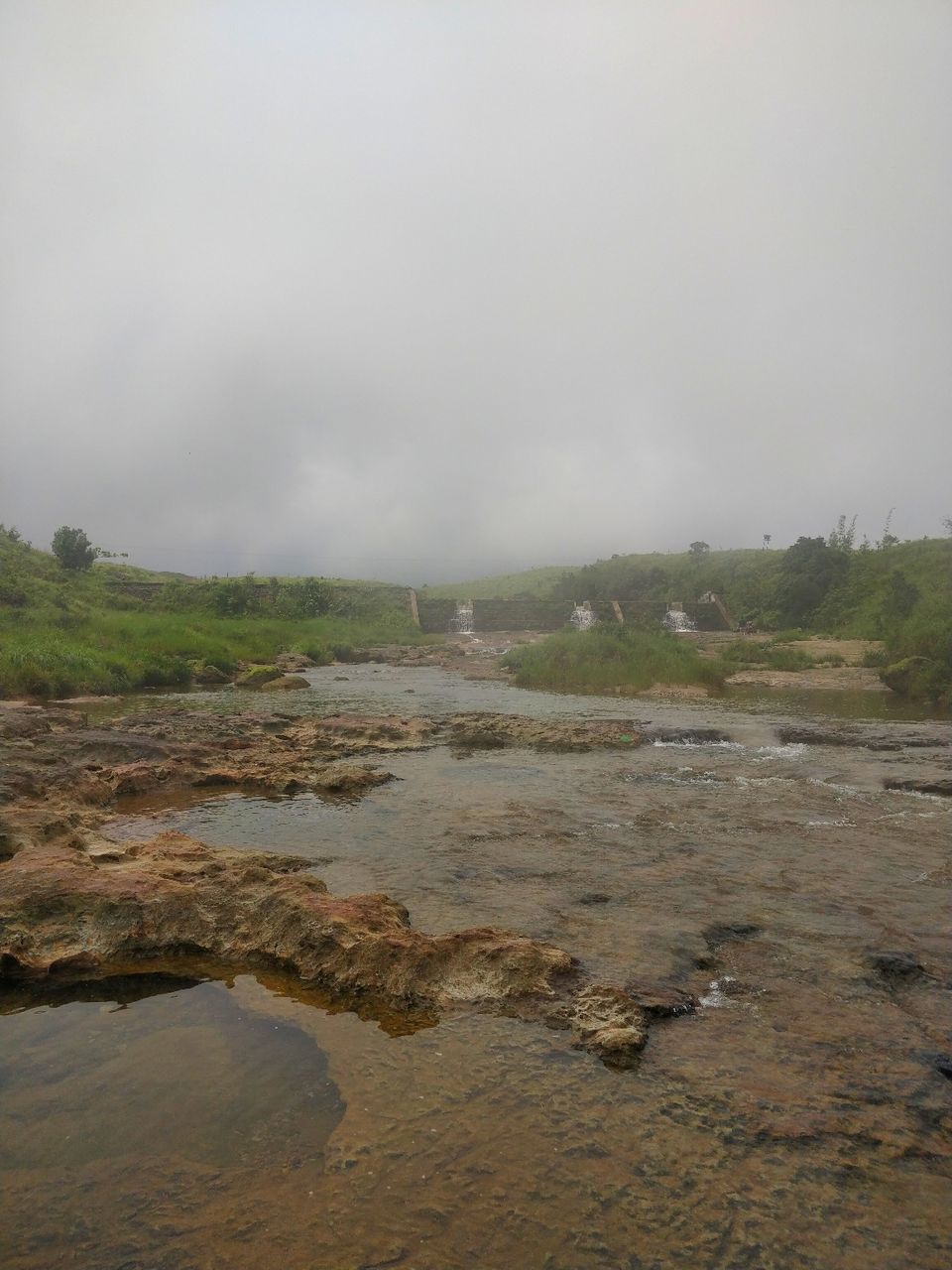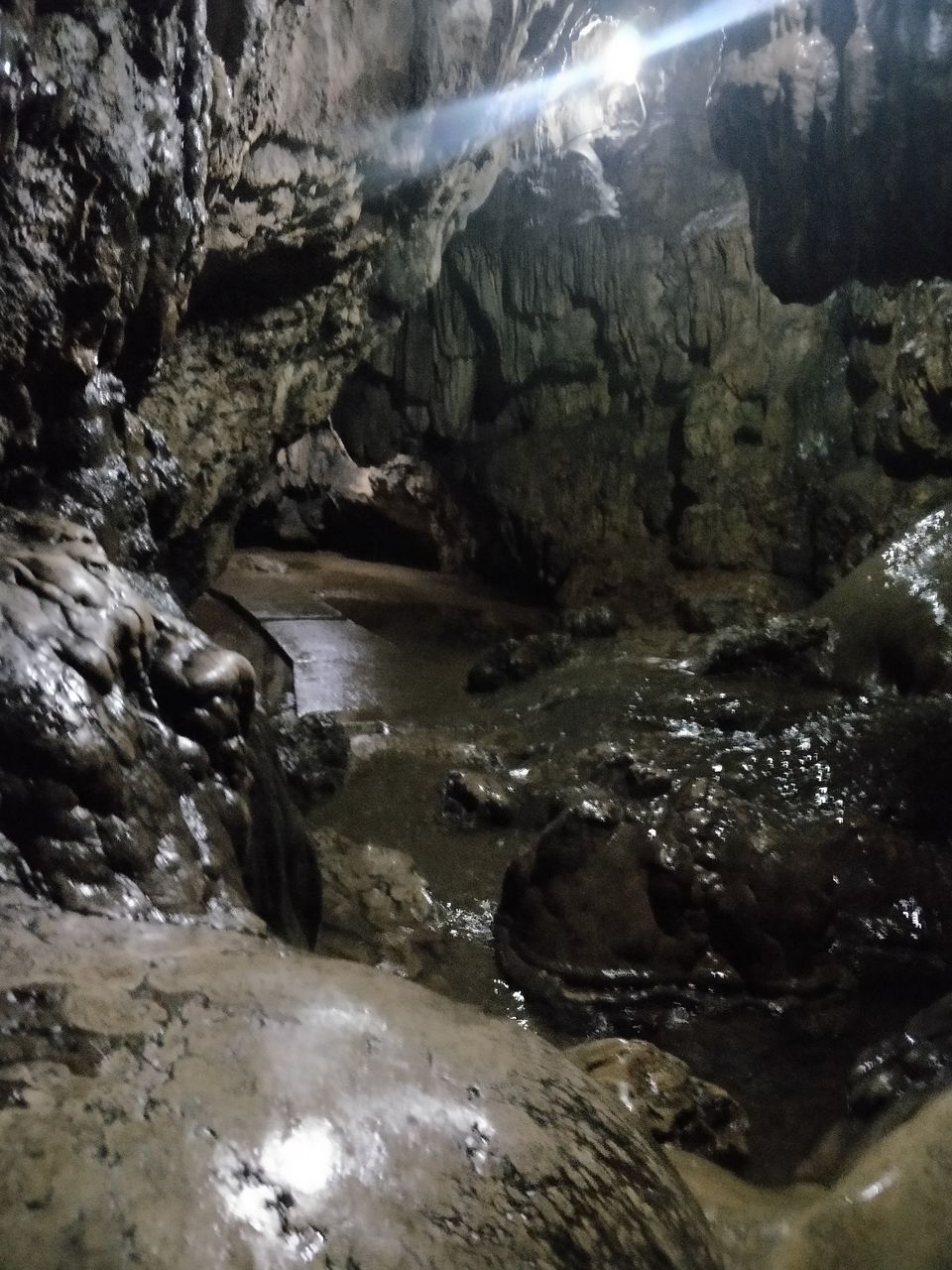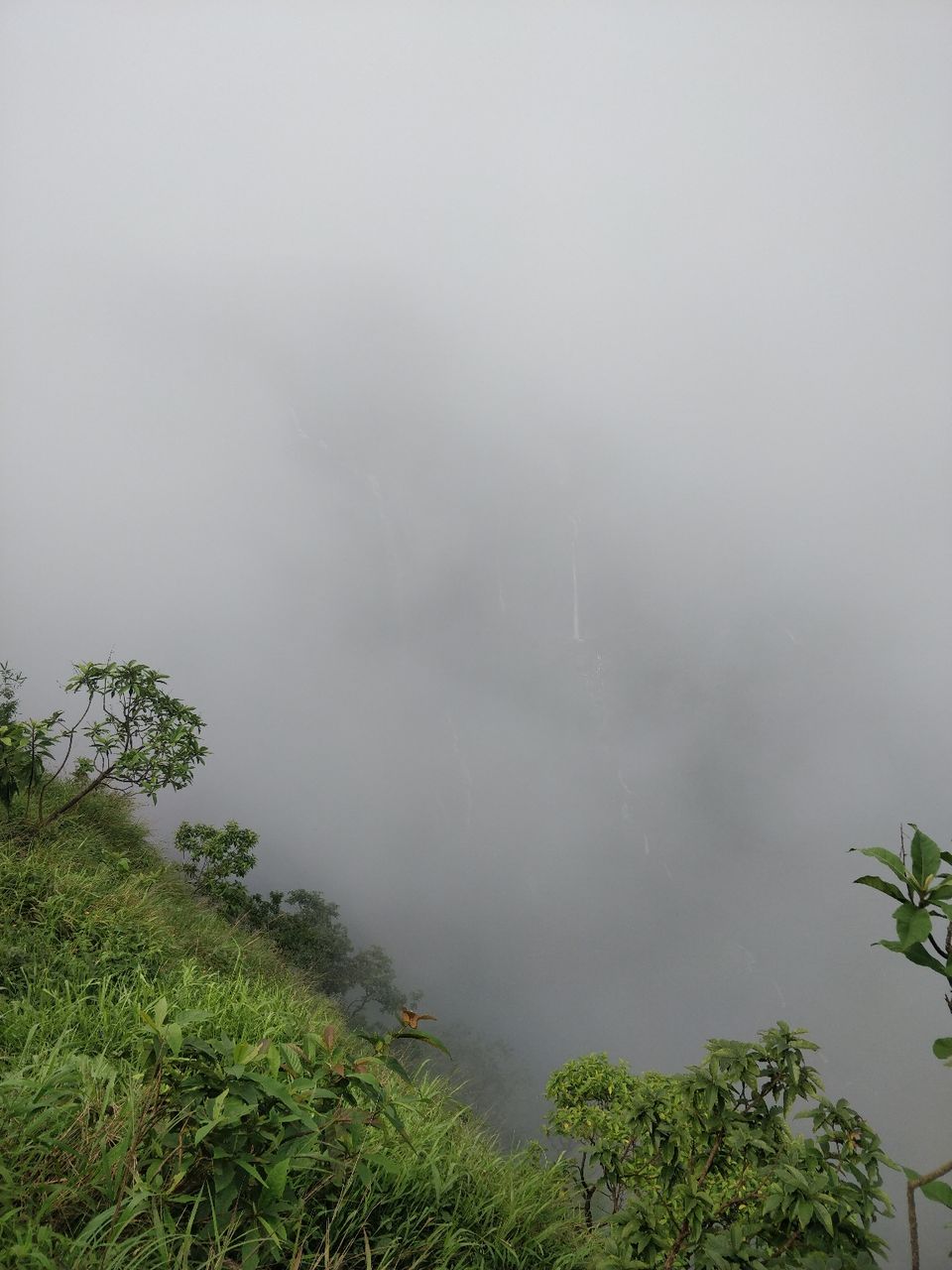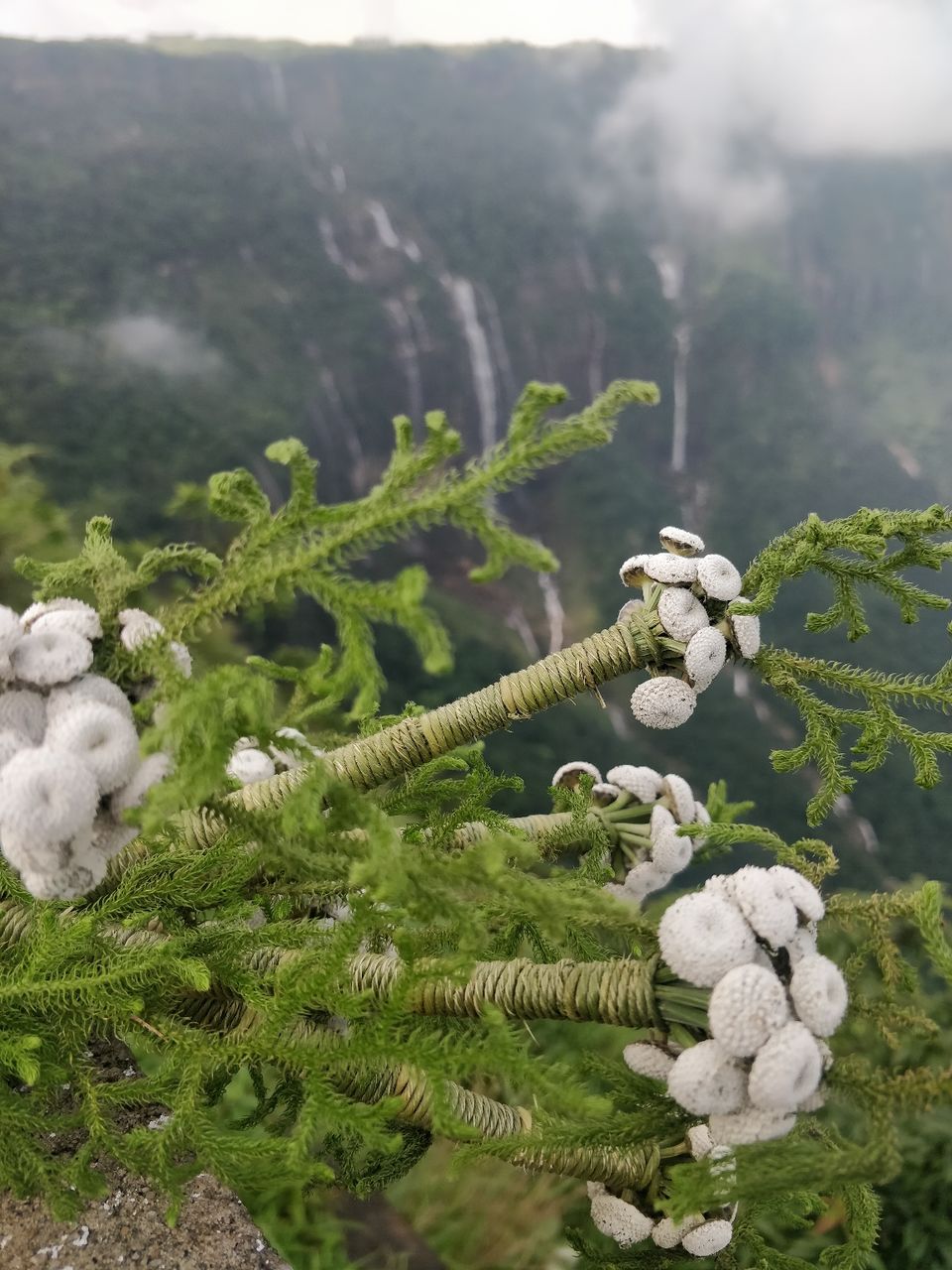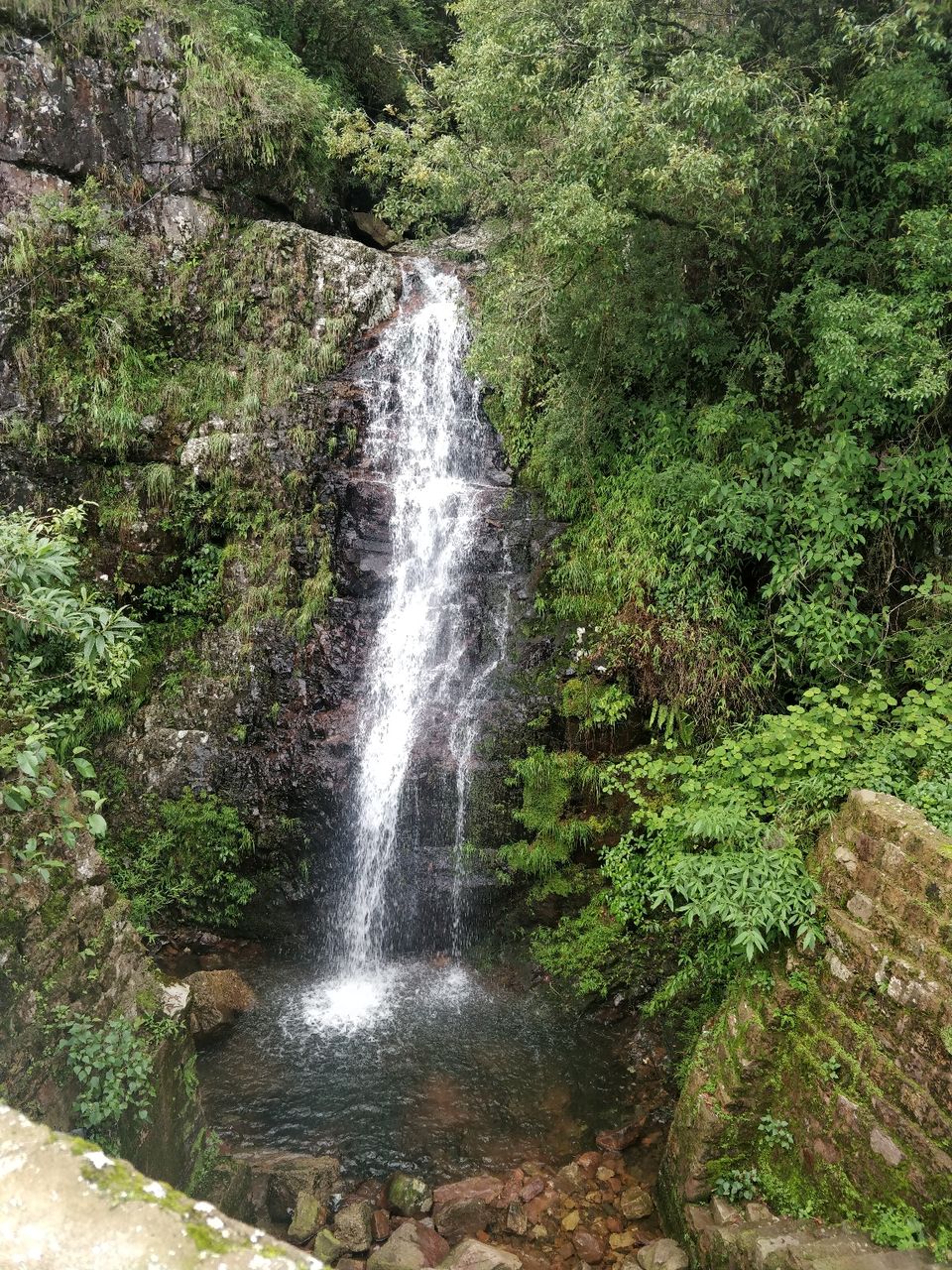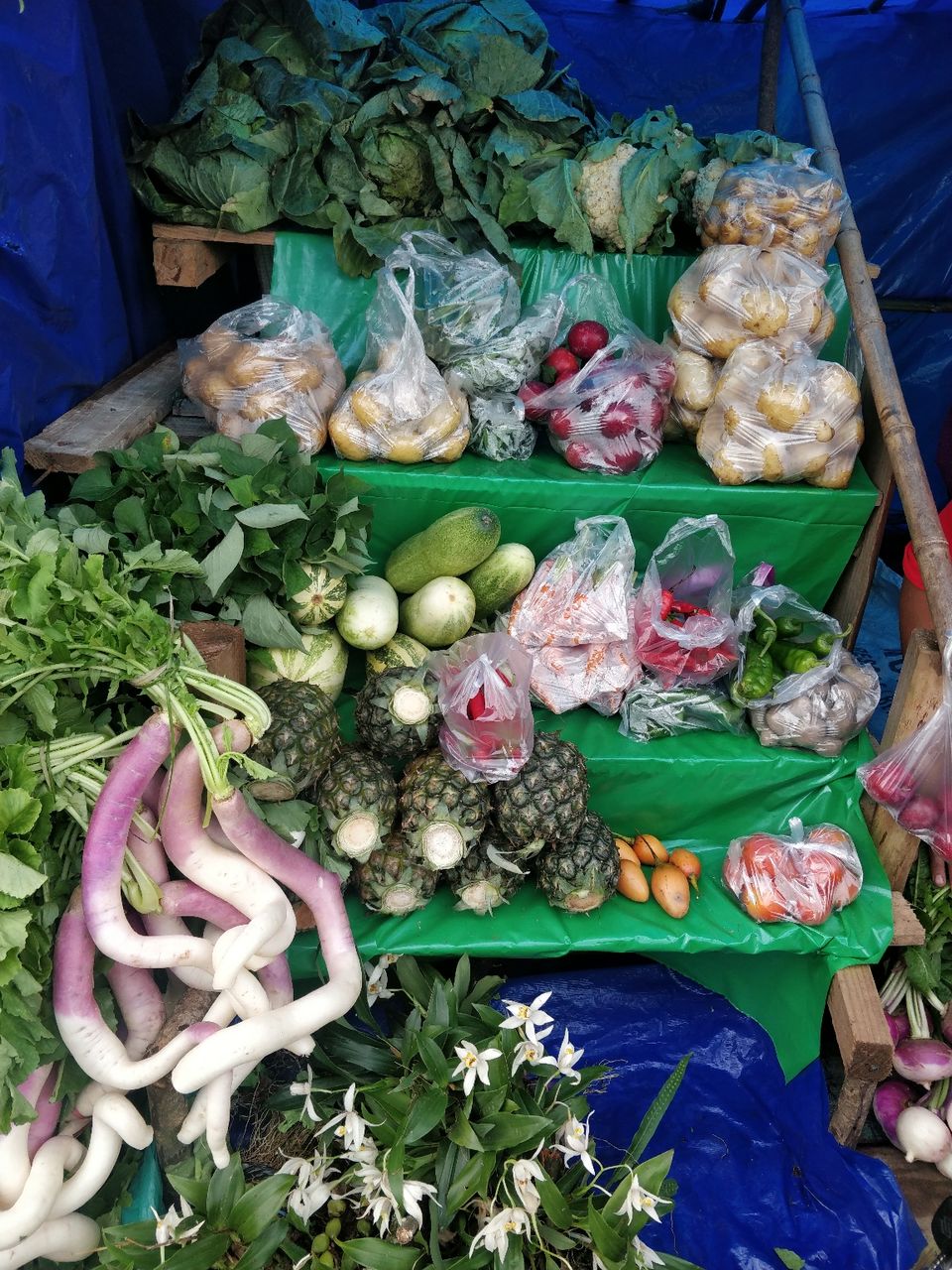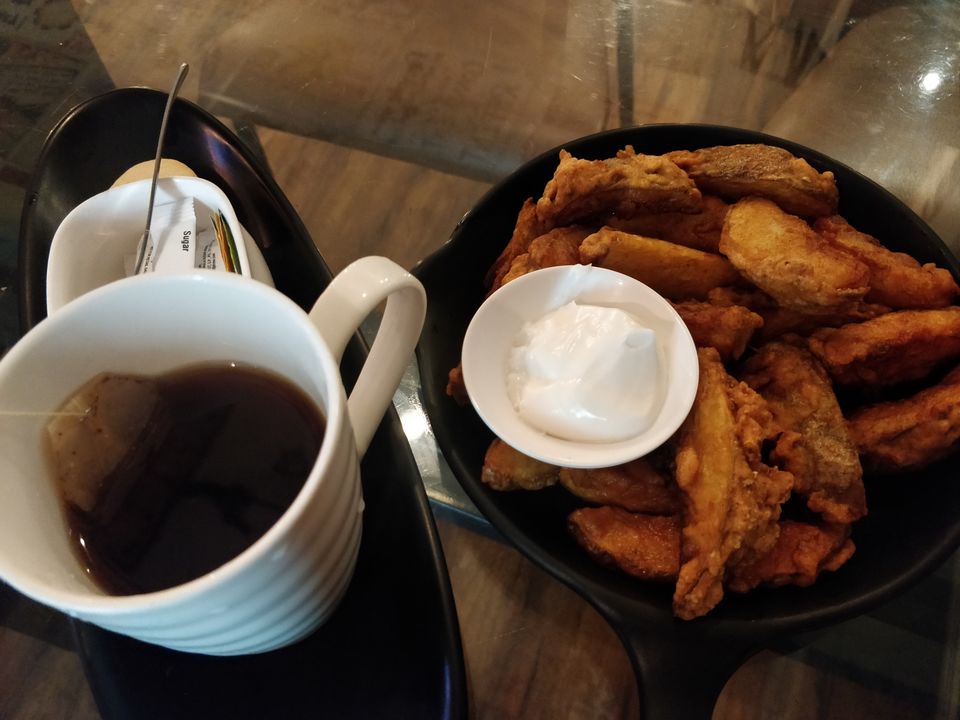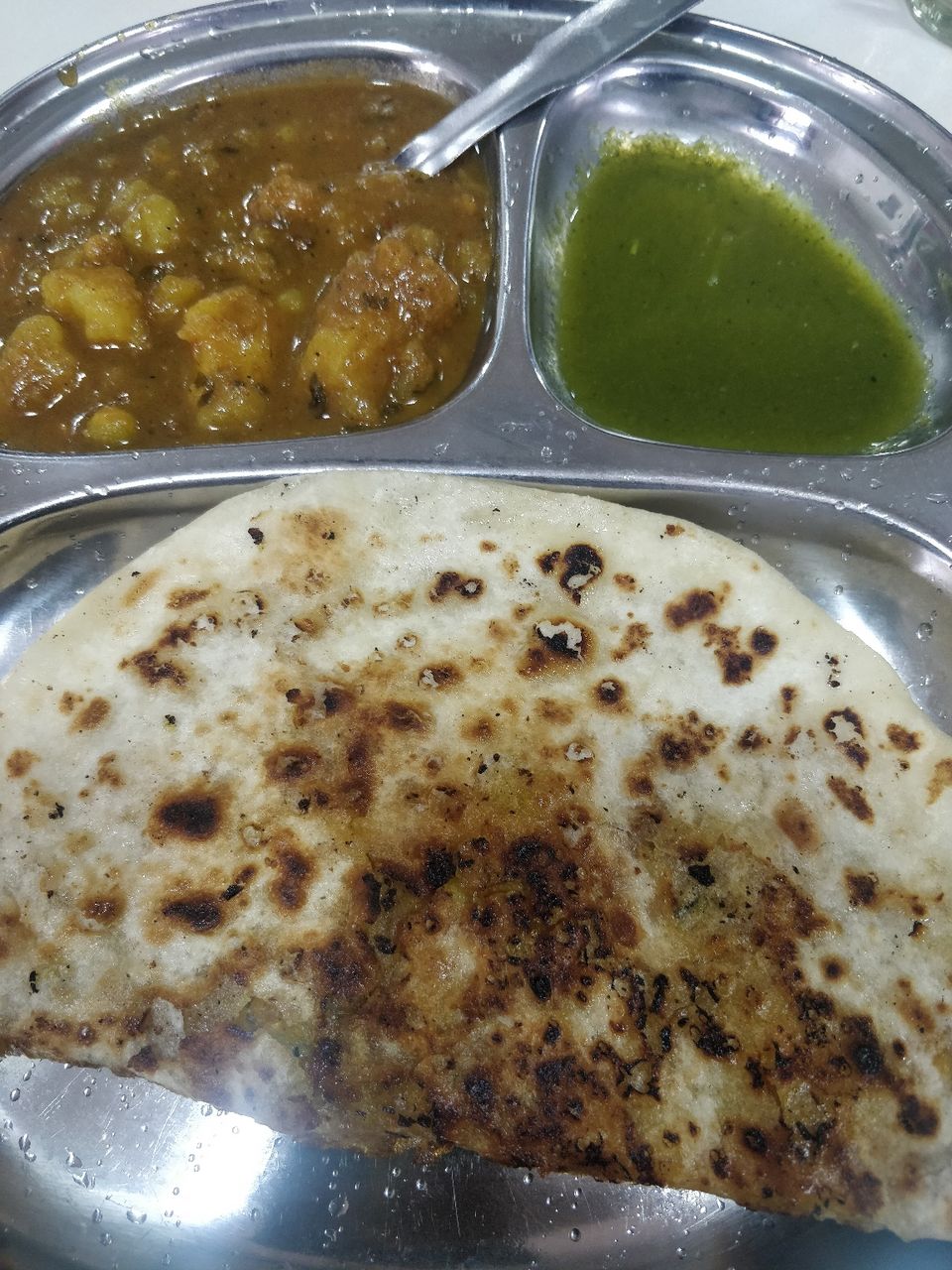 Today day started at 7.30 am and it was very bright sunny day. My driver was waiting at 8.15 am and started the day to Dawki. I had booked cab for Rs. 4000 quite expensive but I had no choice being alone. Extra money was for Krang shuri waterfall it falls away from the usual route.
The journey was long and very very sunny not what I expected, too much humidity and too much heat. After a long journey due to heat first place we stopped by at a View point for viewing Wah Bnoh fall just on the way to Dawki.
Second place was Living root bridge, there is small 1km through a village to living root bridge. Nice bridge built from roots, and there is the waterfall as well. Stayed for a while and trekked back.
Next place was Mawlynong - Asia's cleanest village, the walk through village was an amazing view, many flowers and plants all around the village, very very clean, maintained very well. I had my lunch here khasi Food.
Next just stopped by Balancing rock, a big rock balanced on a smaller rock.
Next we headed to Dawki lake, again the journey was heated journey, too much sun, literally sticky and sweaty. The lake wasn't crystal clear due to recent rains but it was a good view, I took a boating for 1000 Rs for 45 mins. Peaceful and nice view of the greenery and scenery all around, he dropped at a island, sat there for a while and headed back to starting point. We also passed through the Bangladesh lake and it's just few metres away.
After boating in dawki we headed to Tamabil India Bangladesh border, pretty very much near, just few steps and then one is in Bangladesh, well not so easy though (hehe).
After this we headed to our last destination Krang shuri waterfall, again one has to walk around 1.5km to this falls. I loved this place, it was like heaven amidst greenery. There is a view point at start which gives perfect view and later once at end waterfall from near can be seen. One can swim in waterfall with life jacket mandatorily. I was lucky enough to see rainbow as well on the waterfall.
Happy with the day even though sunny and I got badly tanned headed to shillong to end the day.
On the way back my cab driver stopped by a lake called Thadlaskein lake nice peaceful lake, spent some time sitting there and headed back.
The way back to Shillong was perfect view, clouds passing through, sunset was hues of color and it was cosy.
Finally ended the day with contentment.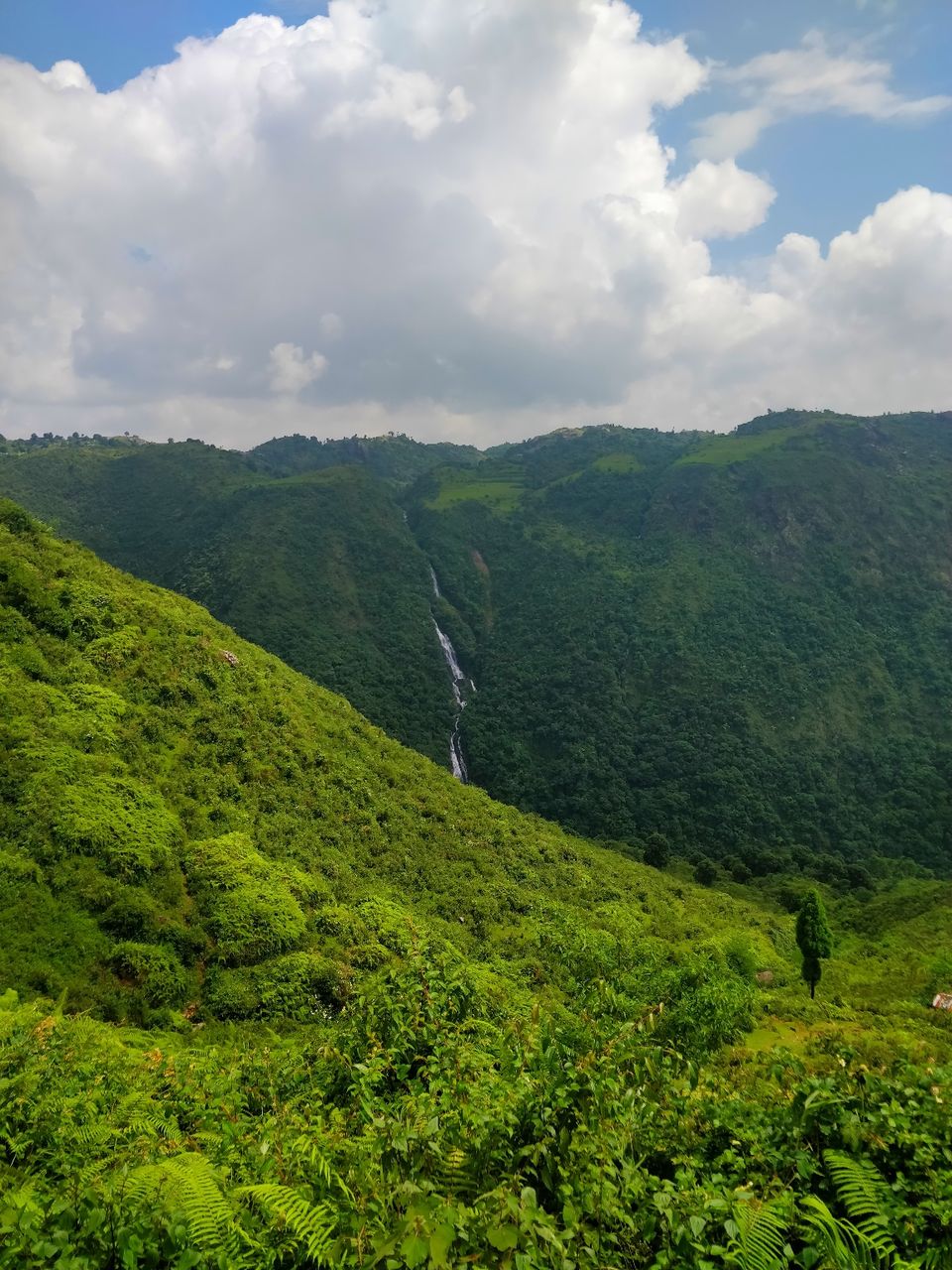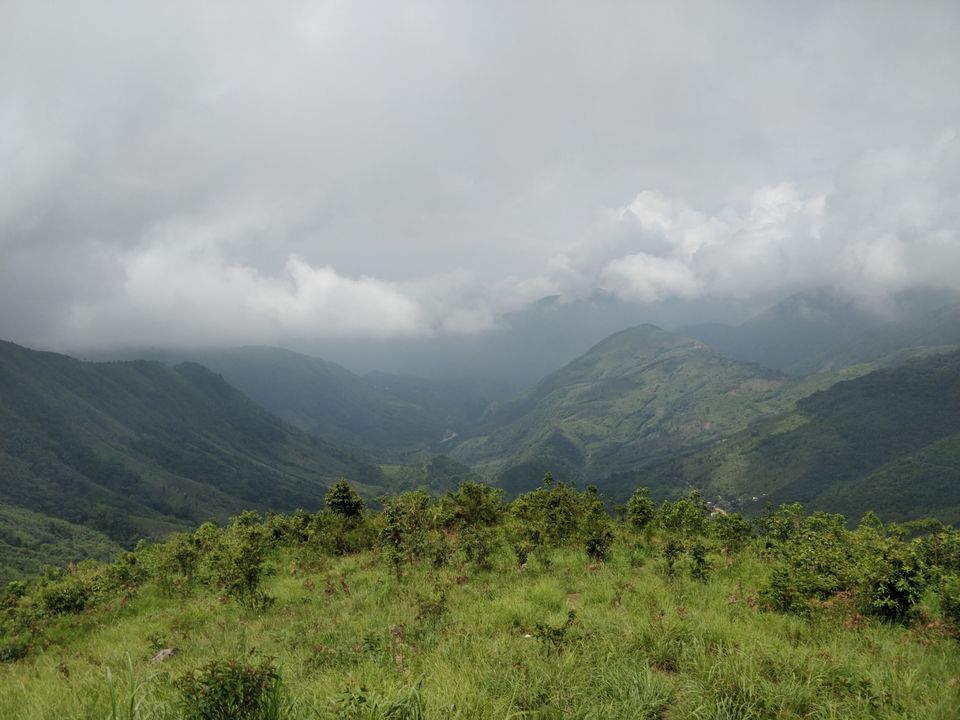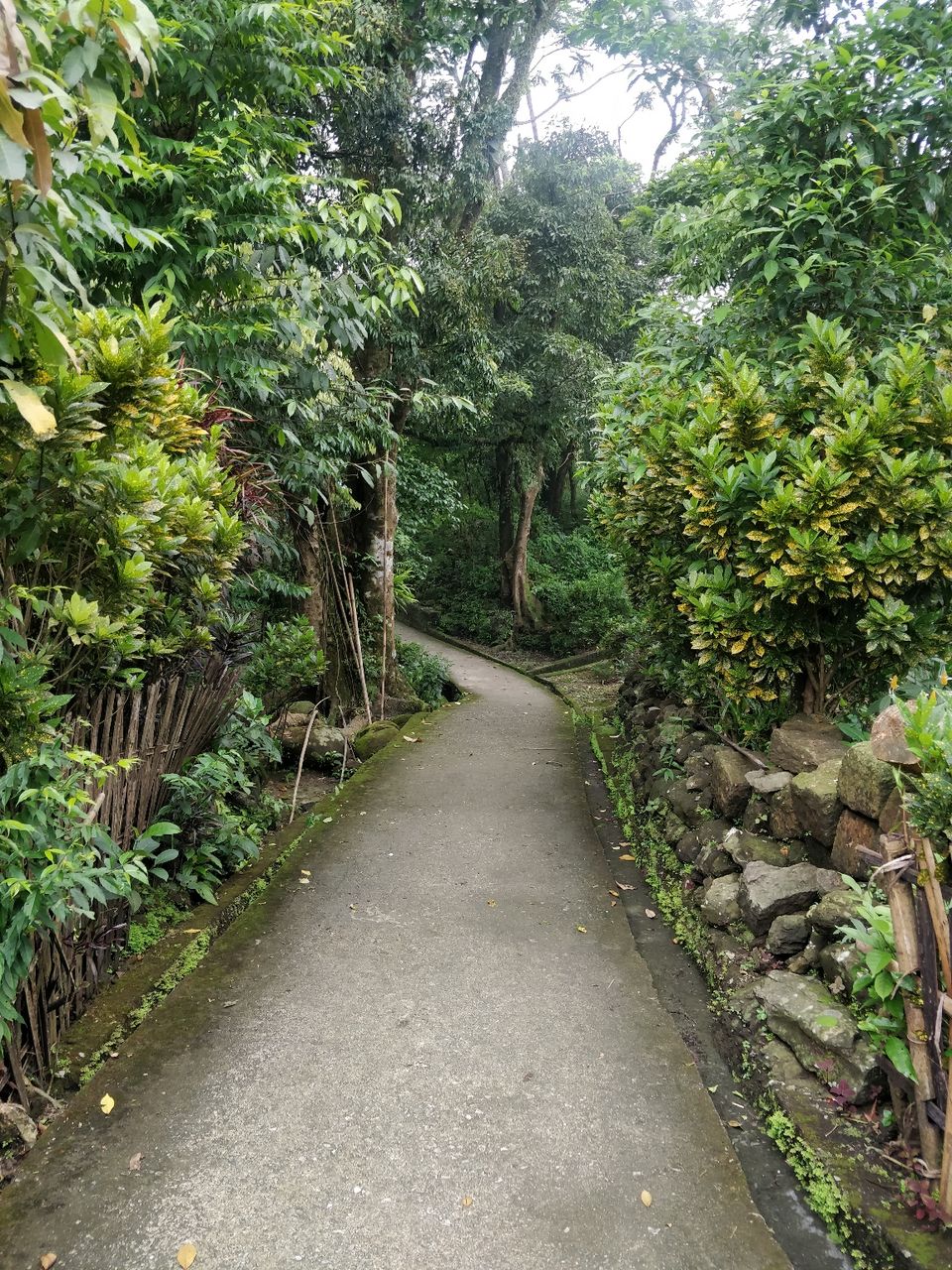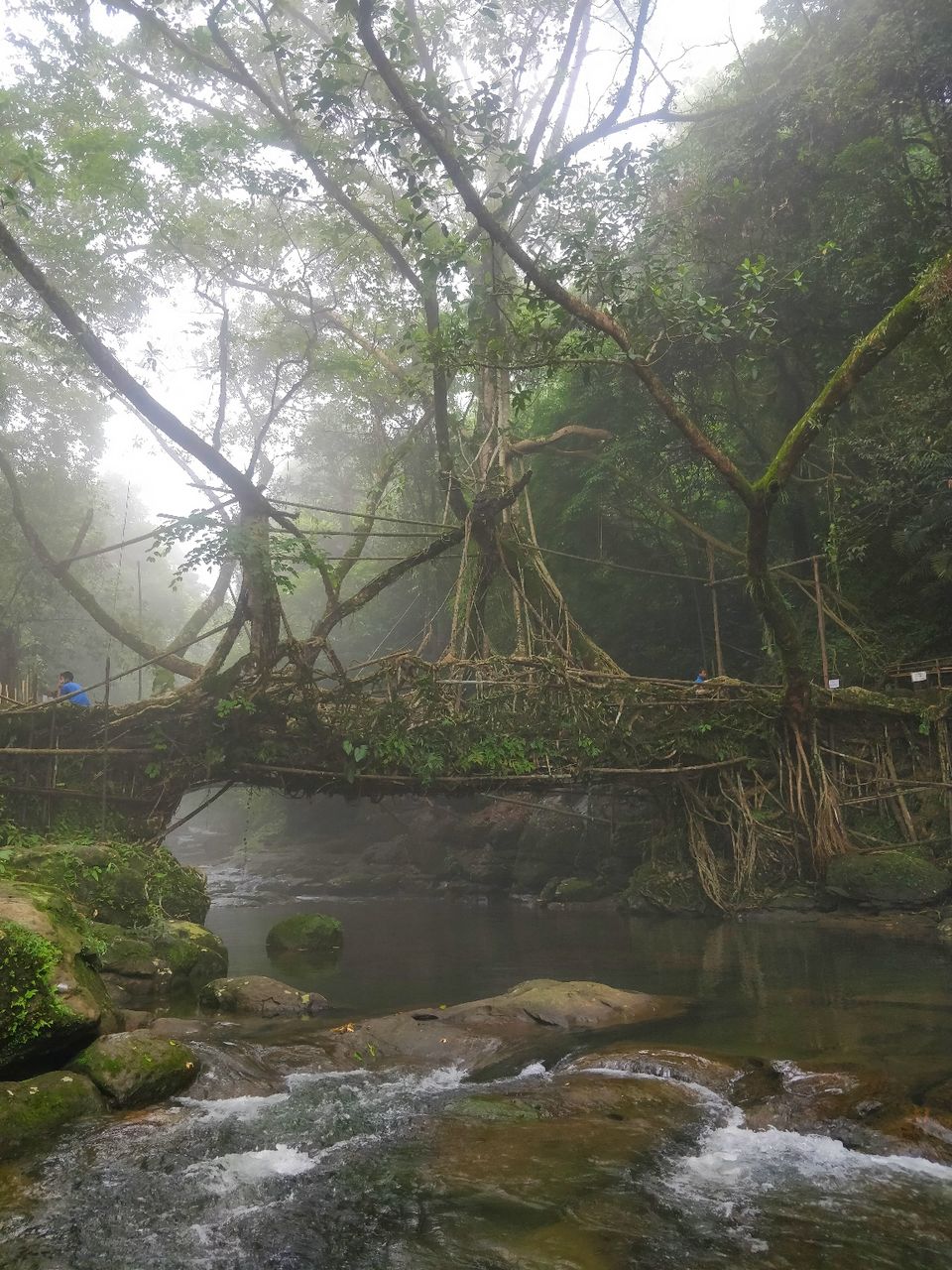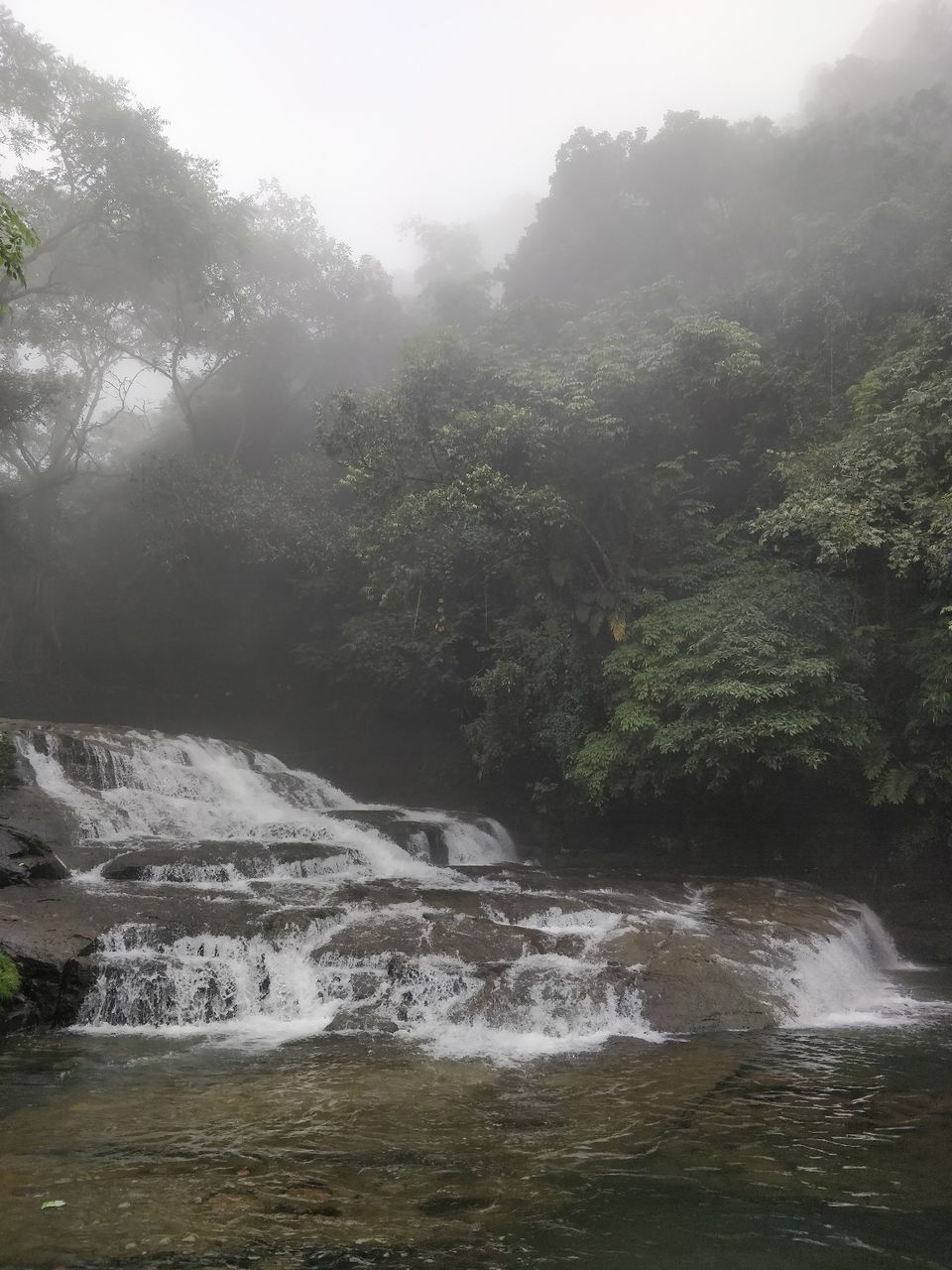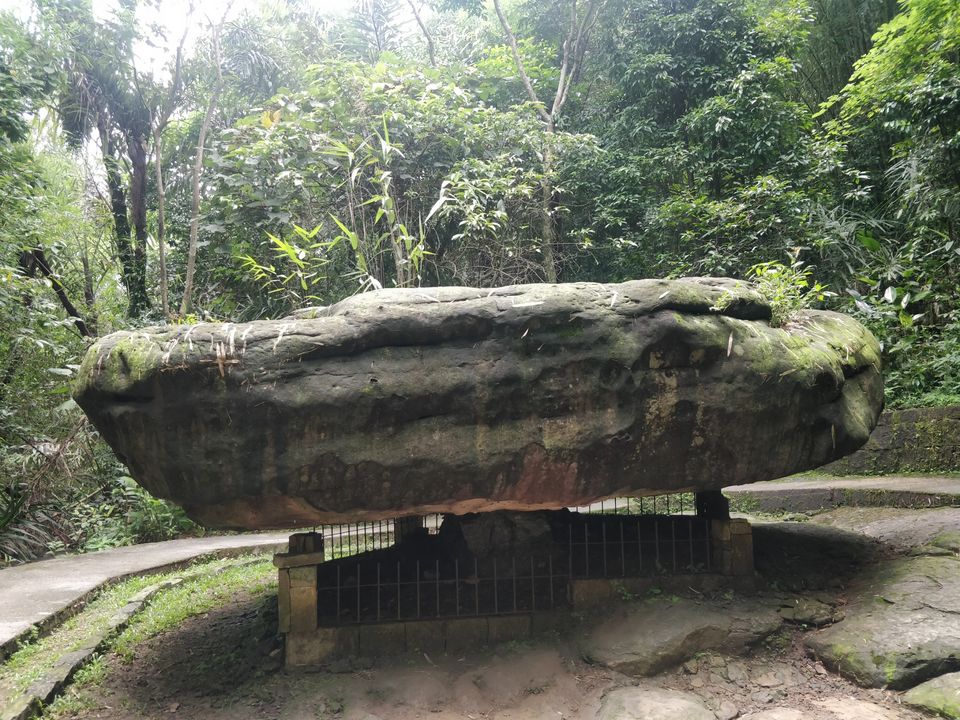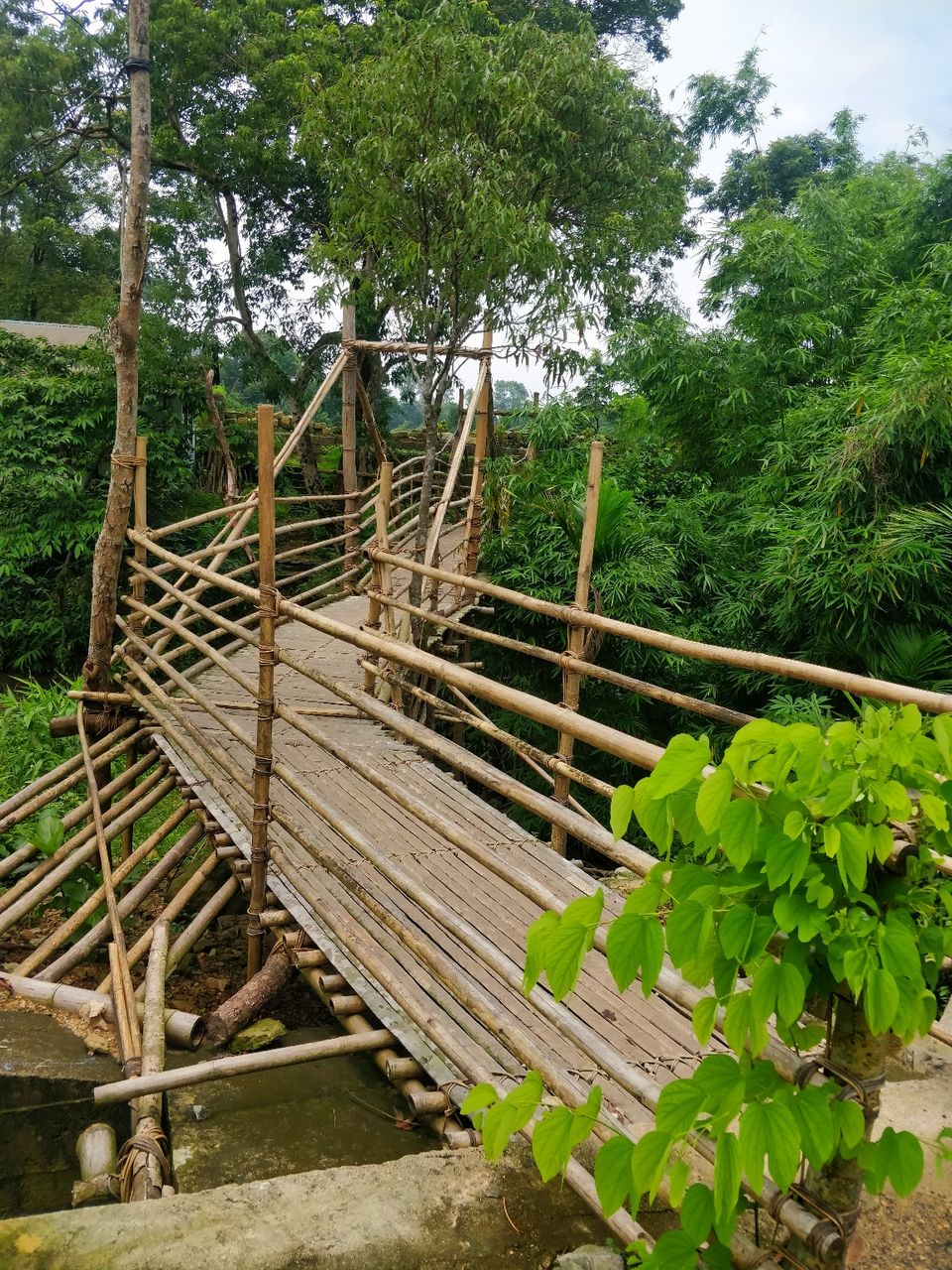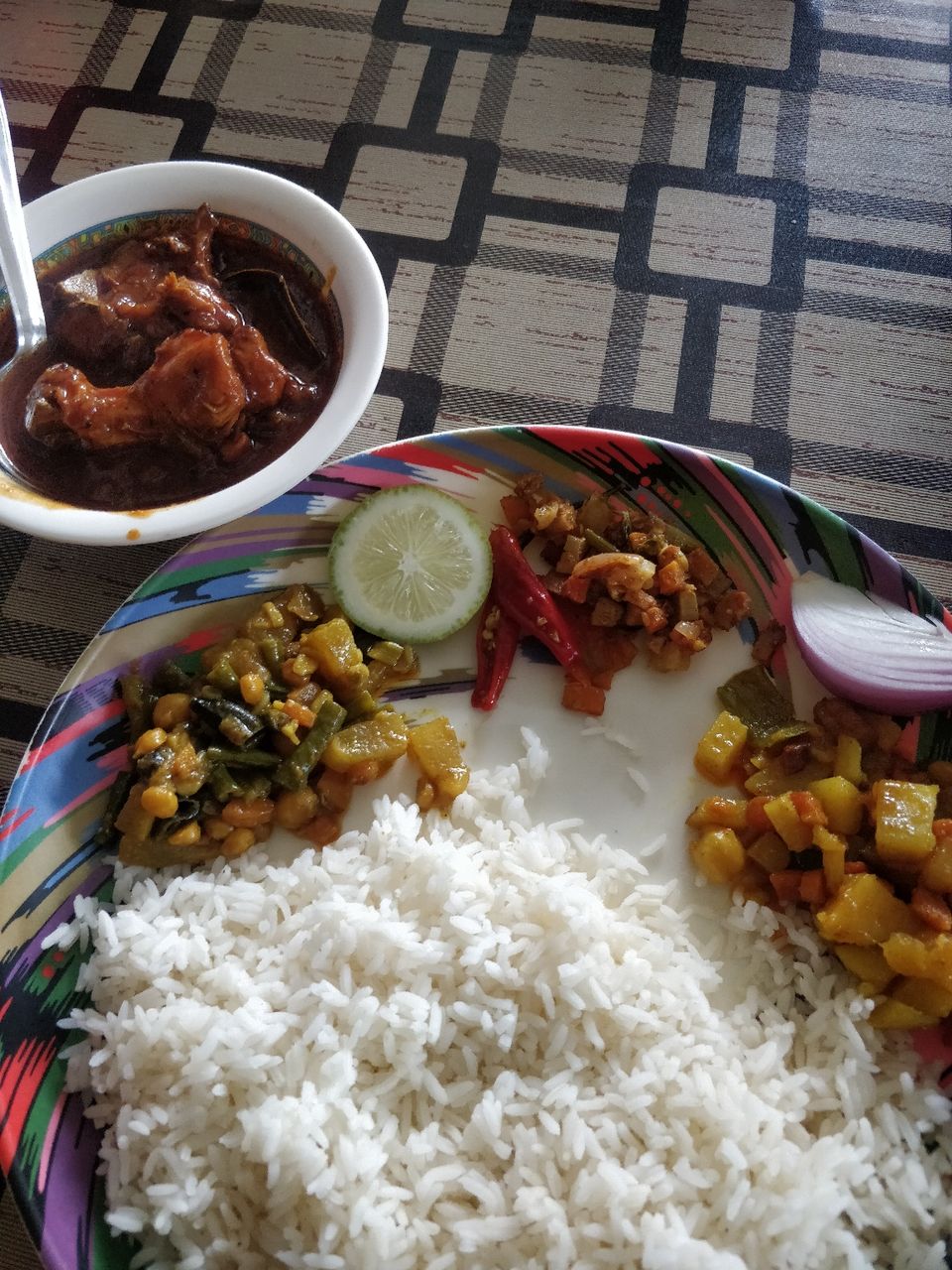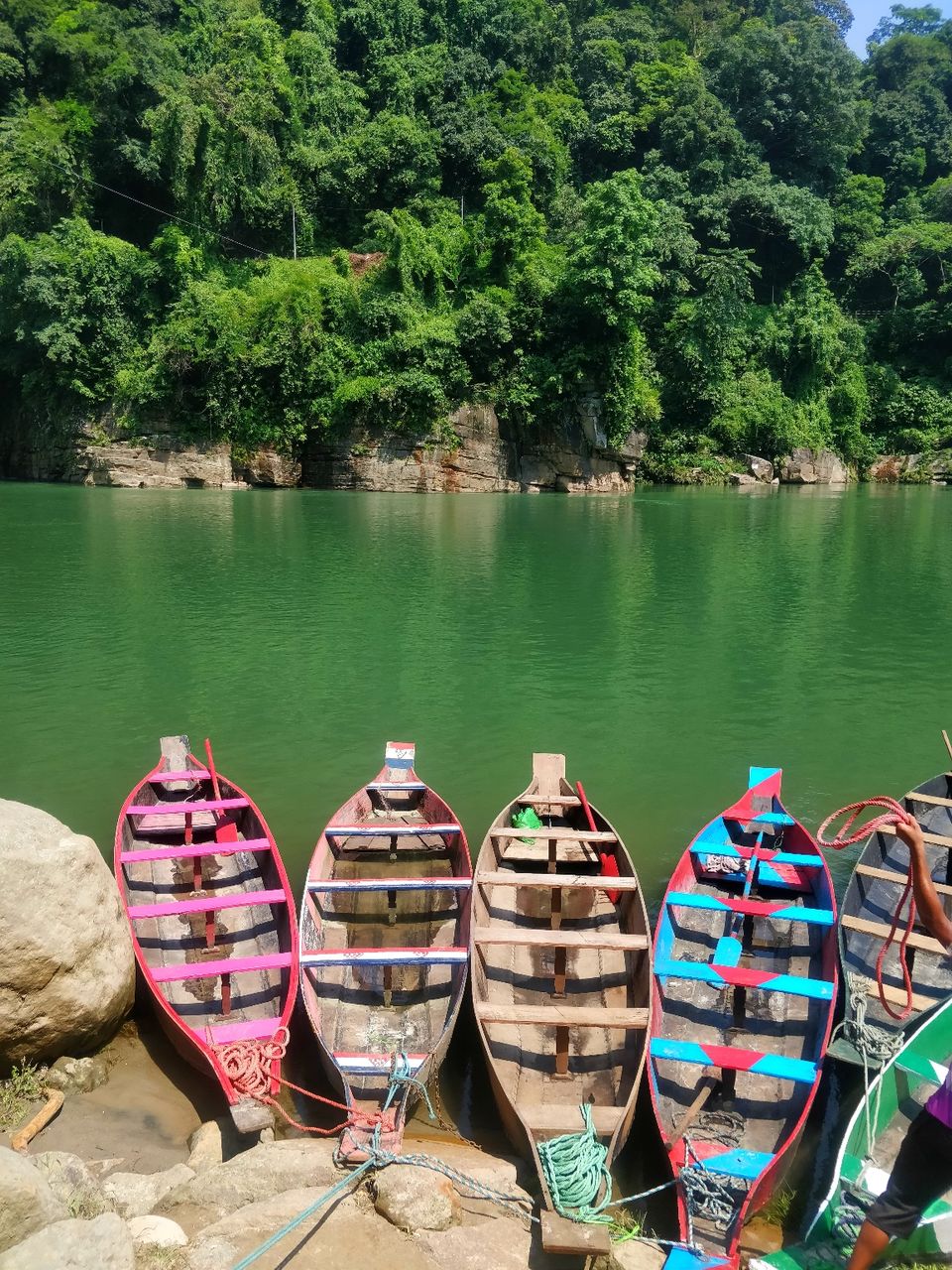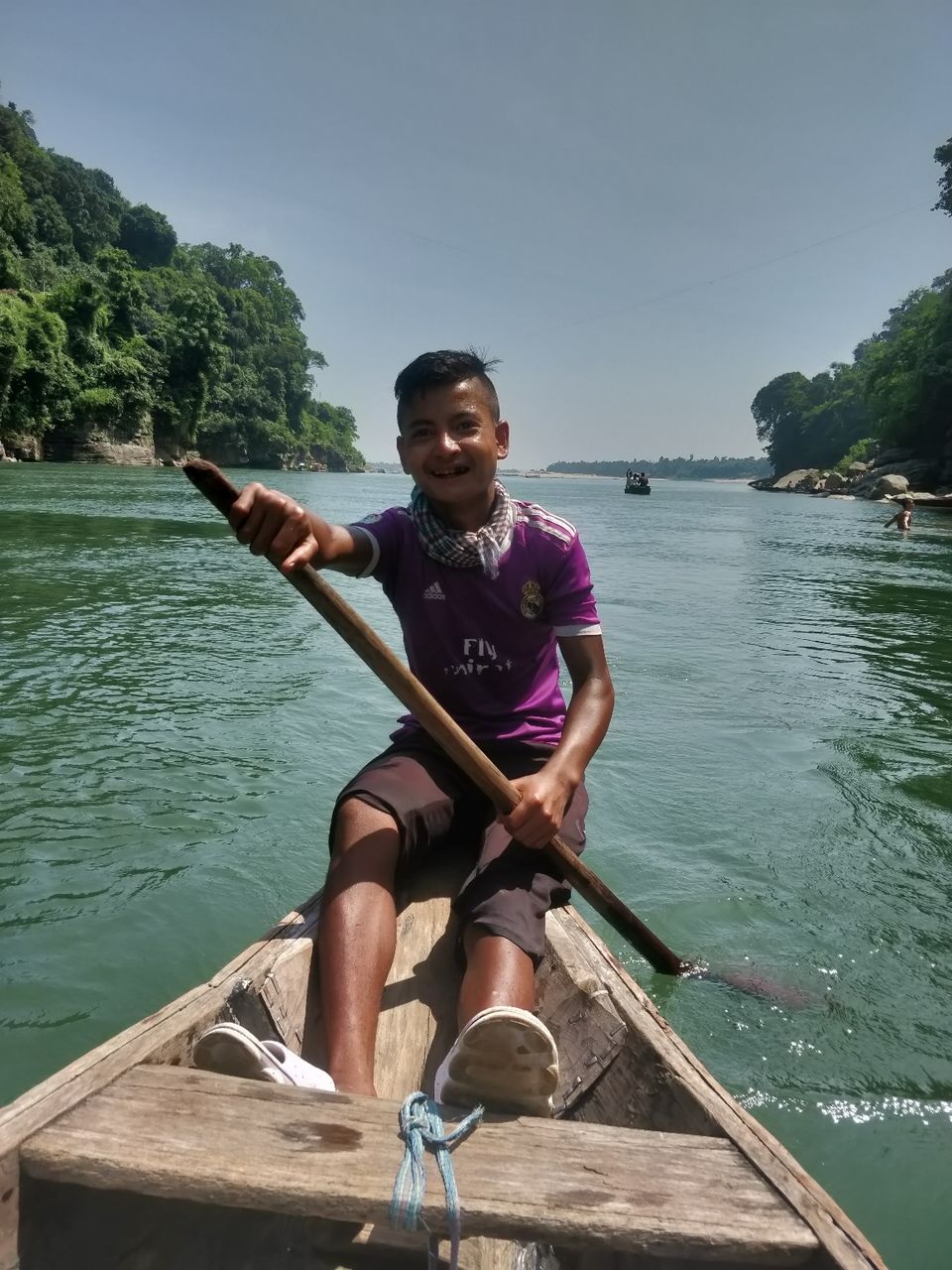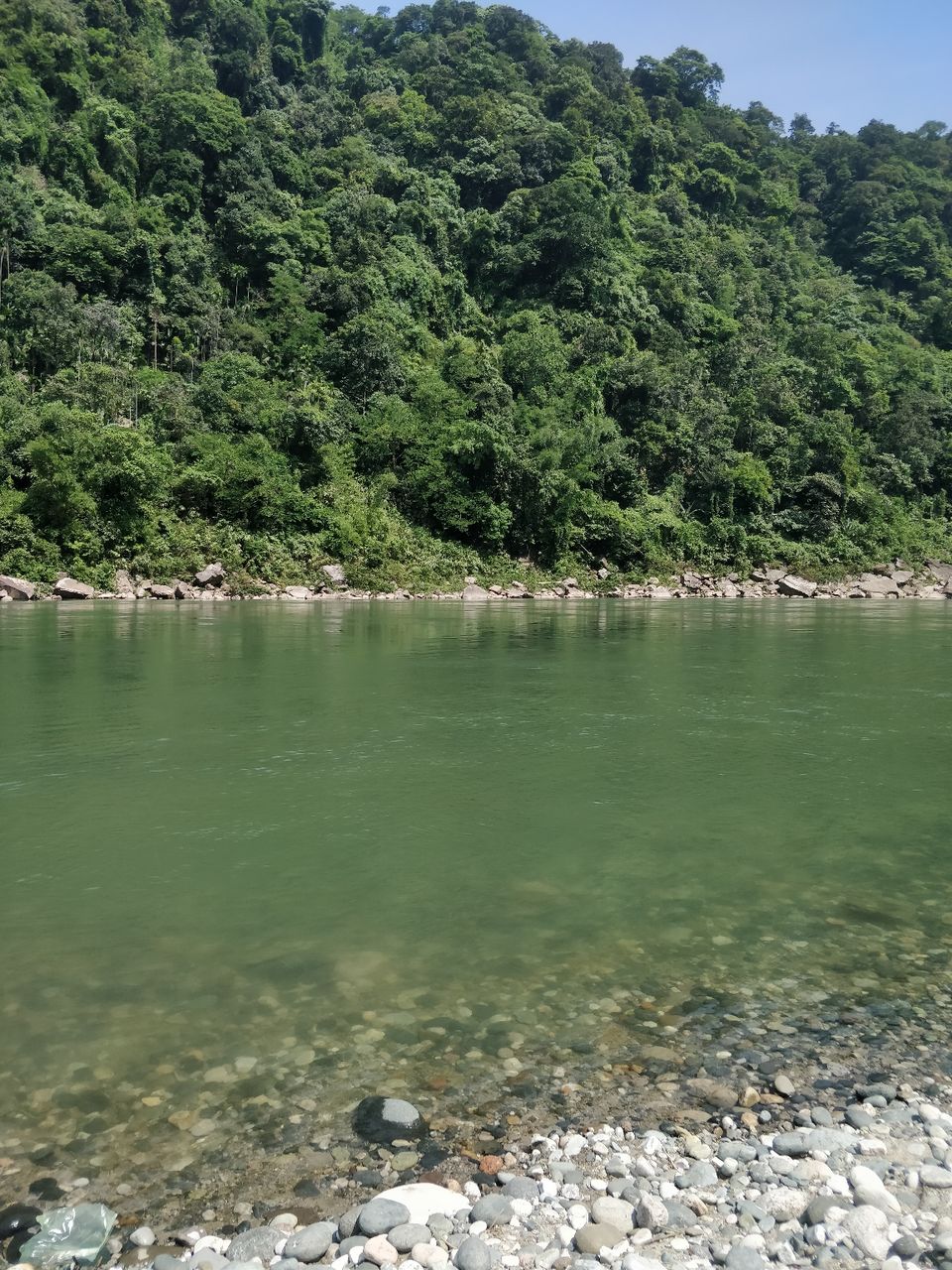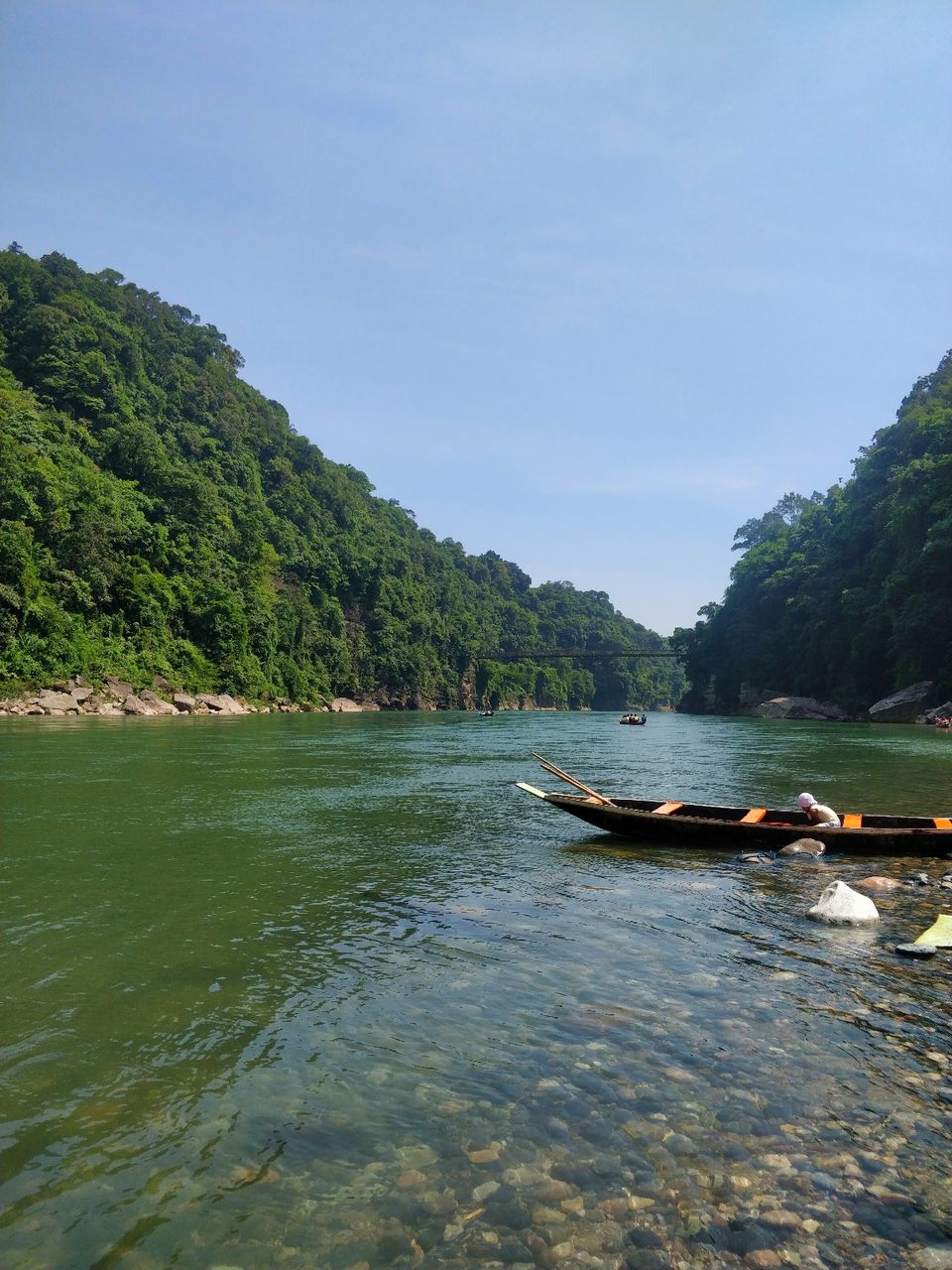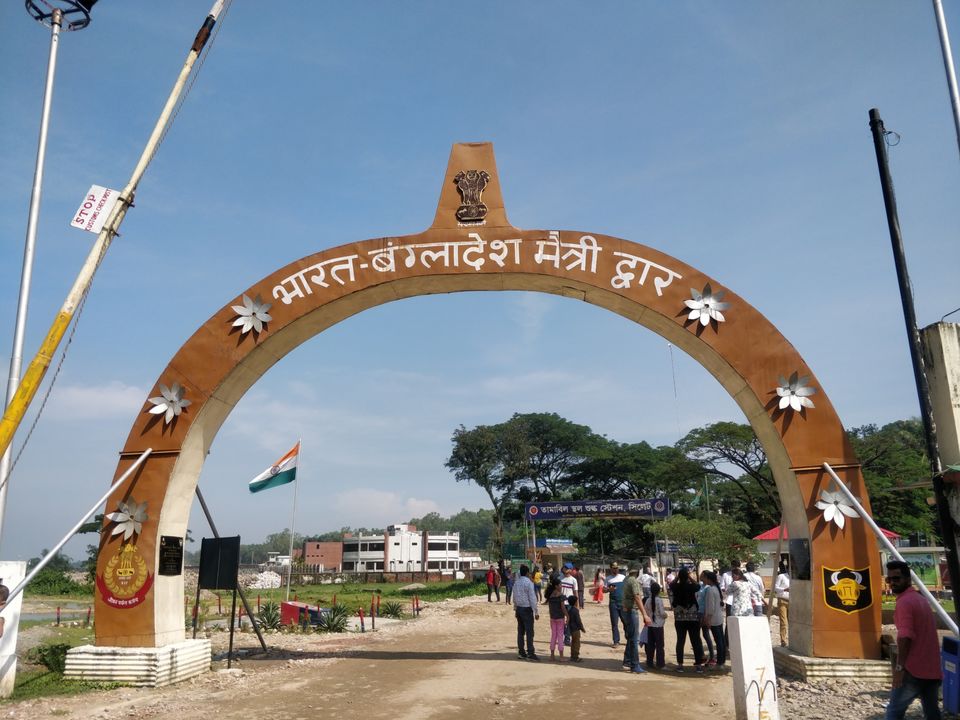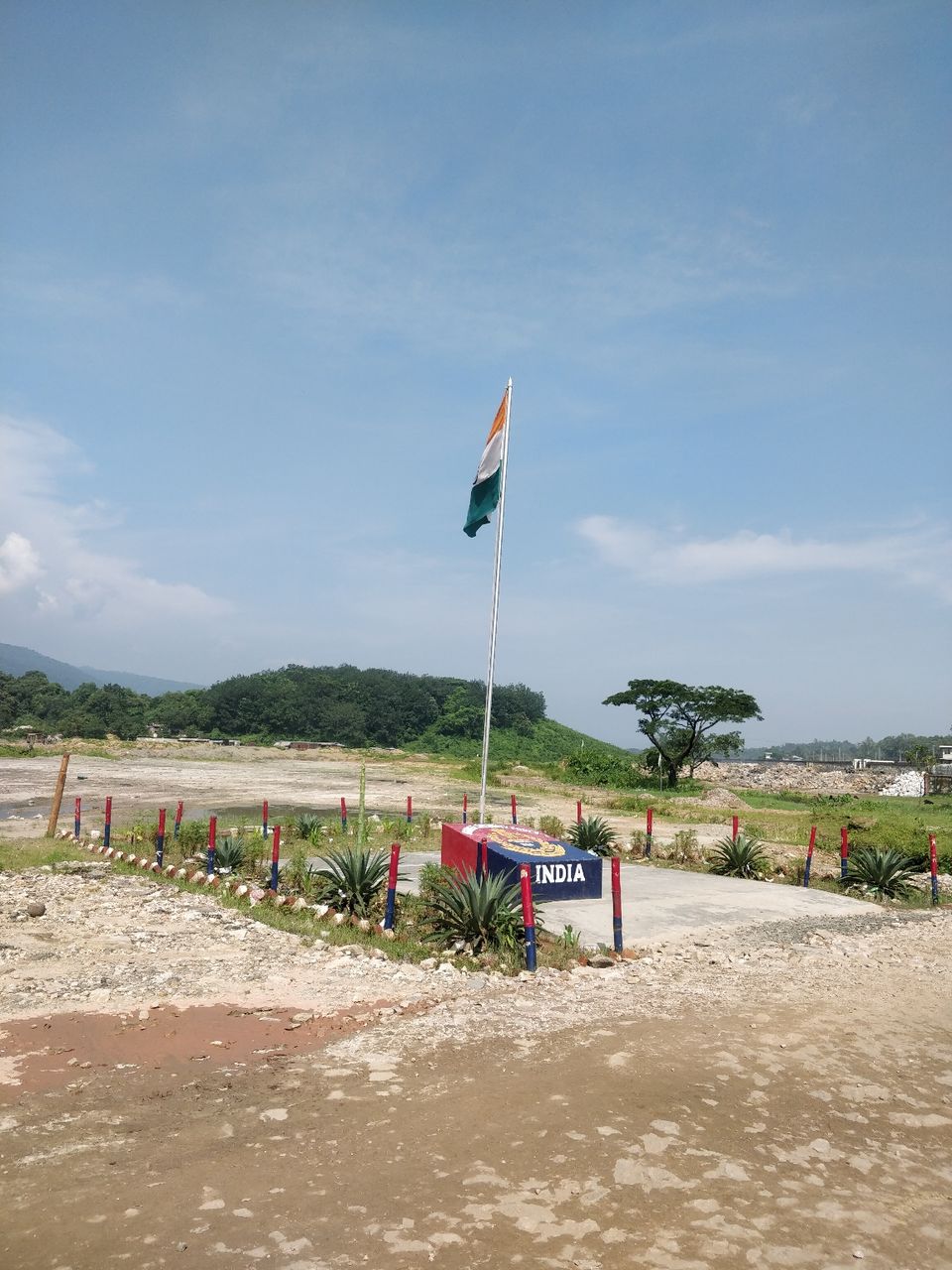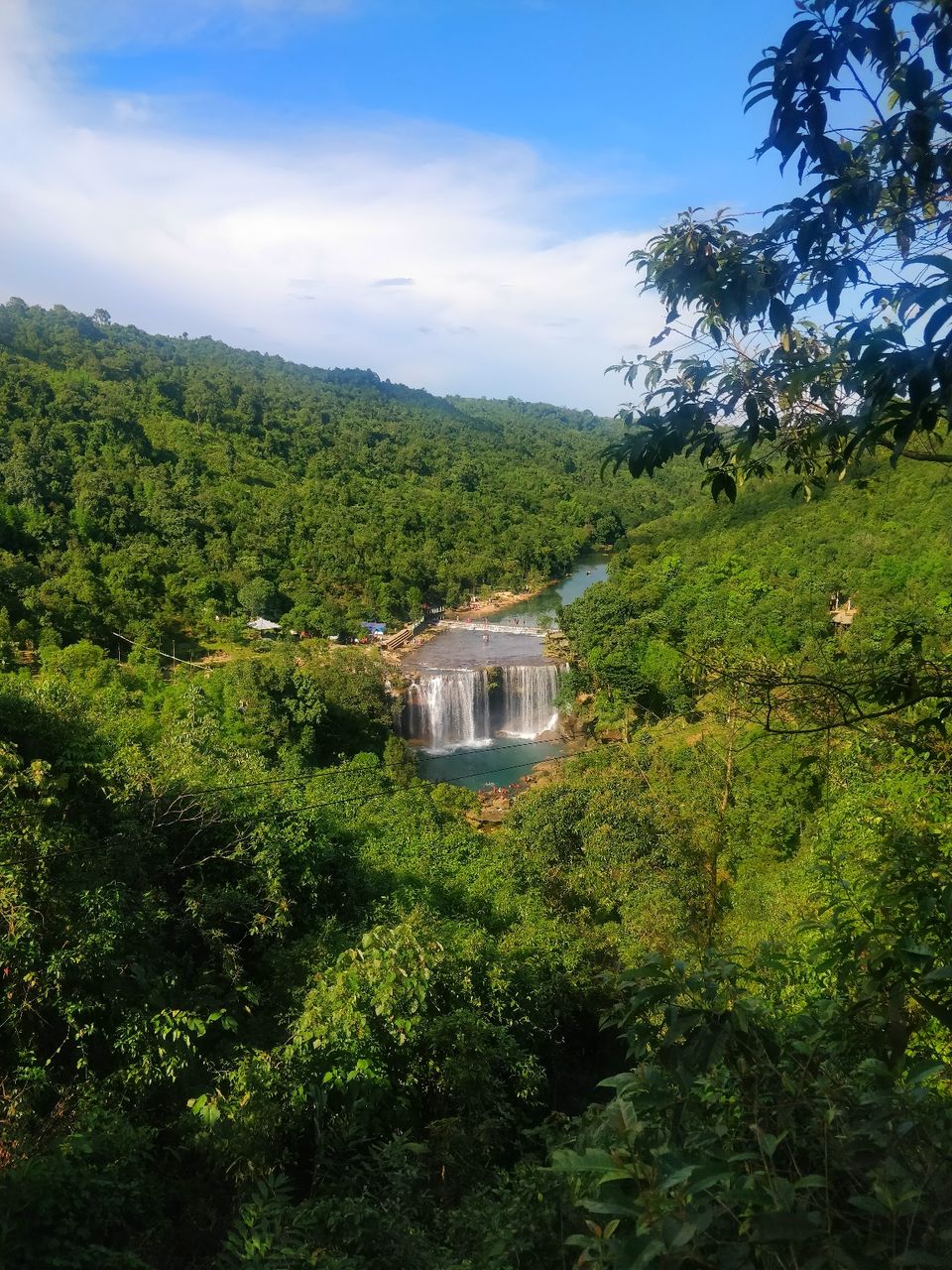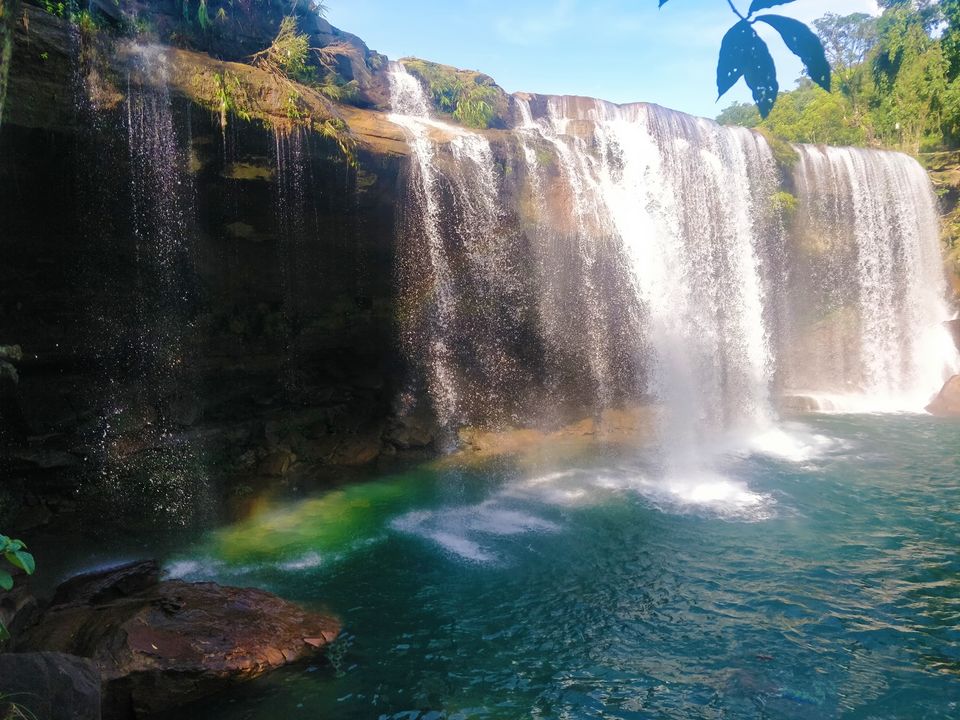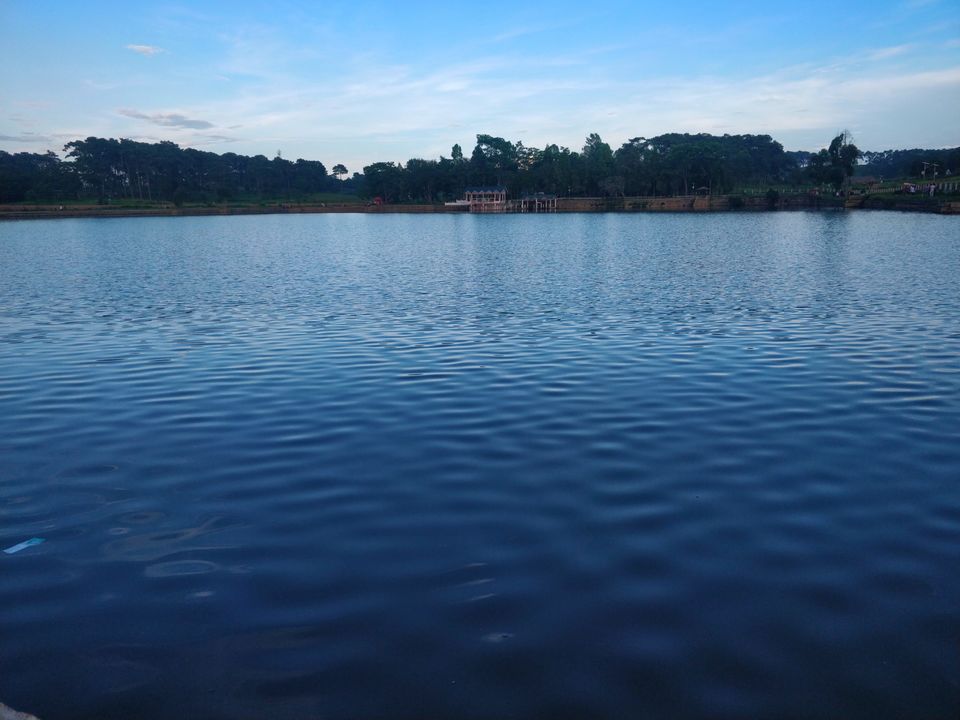 Day 4 started with amazing weather, it had rained previous night so the weather was just superb. Here 4am it's full daylight. I had booked cab for Double Decker root bridge and Wei Sawdong falls for Rs. 2500 (bargained price).
The journey was amazing we started at 7am so that we can go early. Clouds passing by, chill weather not much sunny, perfect monsoon day it was.
Had Maggie and chai at a small cage and we first stopped at Krang shuri waterfall, it's a 0.75km trek downwards and the falls is amazing three step fall at one place. If it was sunny rainbow could have been seen. After spending time here I headed to Double Decker root bridge trek.
We reached around 11am, I didn't have any plan of guide because my driver had been to that place once so he had agreed to take me. But the people there made it mandatory to take a guide, it was rash way of speaking. I didn't feel worth of 600rs for one single person, after lot of words exchange I joined a Bengali family I told them I shall pay 100rs to them and they made me join with them. (Beware guys don't get fooled by these guides if you are alone guides aren't really needed, but if no other way join some group and pay less just like I did)
As we went few steps down, I paid the 100rs to the family and left on my own with cab driver. The trek was for 3500 steps or 4km to be precise, downhill uphill, 4 root bridges to cross, taking breaks and finally I reached at 1pm (2 hrs trek). Double Decker root bridge was beautiful bridge, I liked it after sometime i just jumped into water as I was sweating badly and water was damn cold.
After swimming and playing in water we started to trek back at 2.15pm. Had Maggie as I was hungry and started the trek. I met a couple there so just spoke and started off with them (advantage of travelling solo isn't it??) around 3.45pm we reached the start point. This was hectic trek, uphill climbing is difficult and I have breathing issues so had to stop in between but made in 2 hrs.
I wouldn't recommend this trek to old age people or middle age women or men, it's strain for them.
It was like an achievement accomplished for me after 8km trek. We reached at 3.45pm and took rest and left at 4.15pm back to Shillong. The journey was just amazing, heavily cloudy, roads were not to be seen, chill weather, slight drizzle. It made my day, I loved the Monsoon day.
I reached Shillong at 6.30pm, my legs had already started to pain due to trek. This was like 4th day of Continous walking. I had survived entire day on 2 Maggie so just went to nearby 'The Wok' restaurant and had really good food. First time I finished the entire food thankfully. Later after some street walk headed back to hostel to end the day.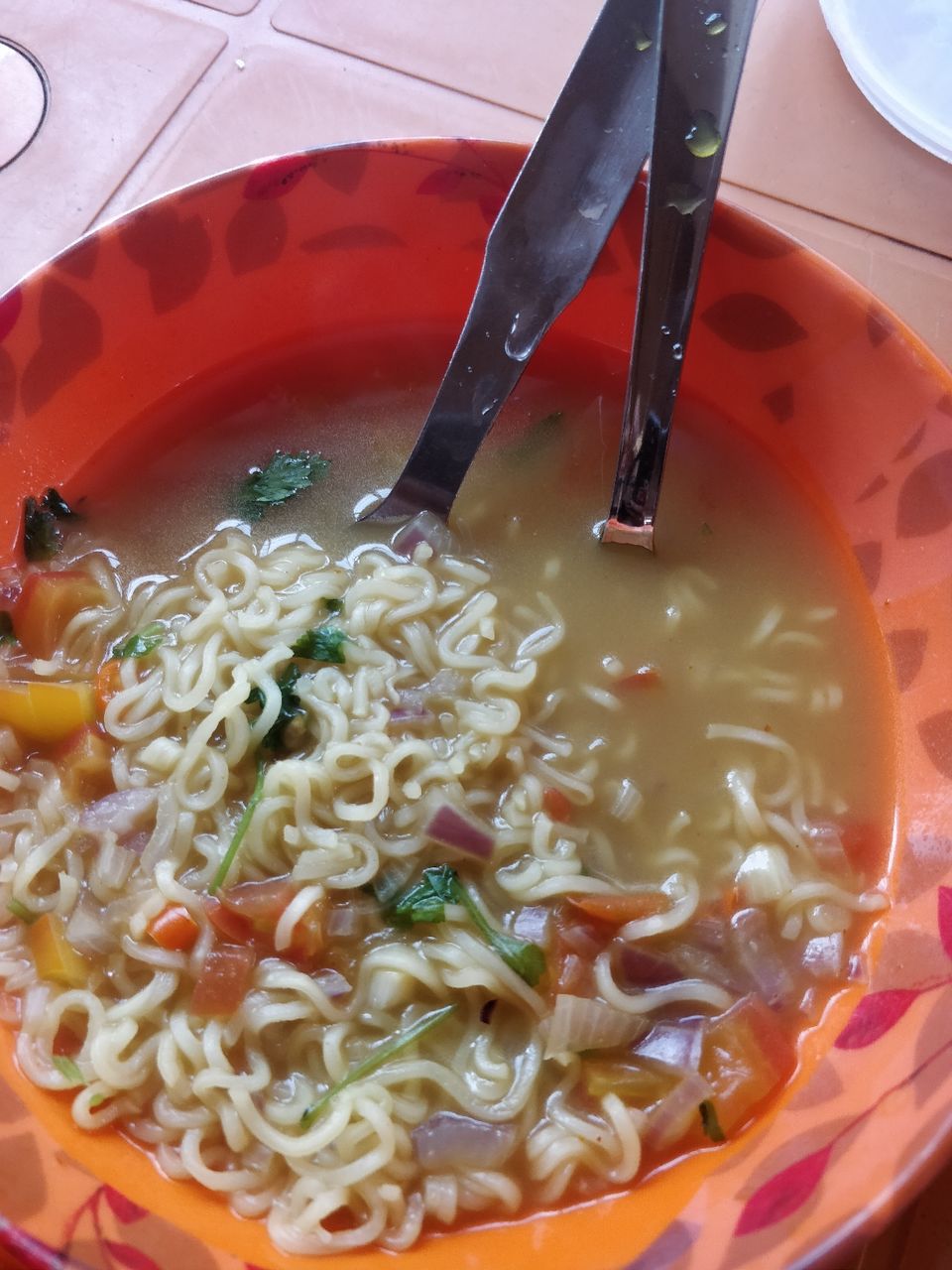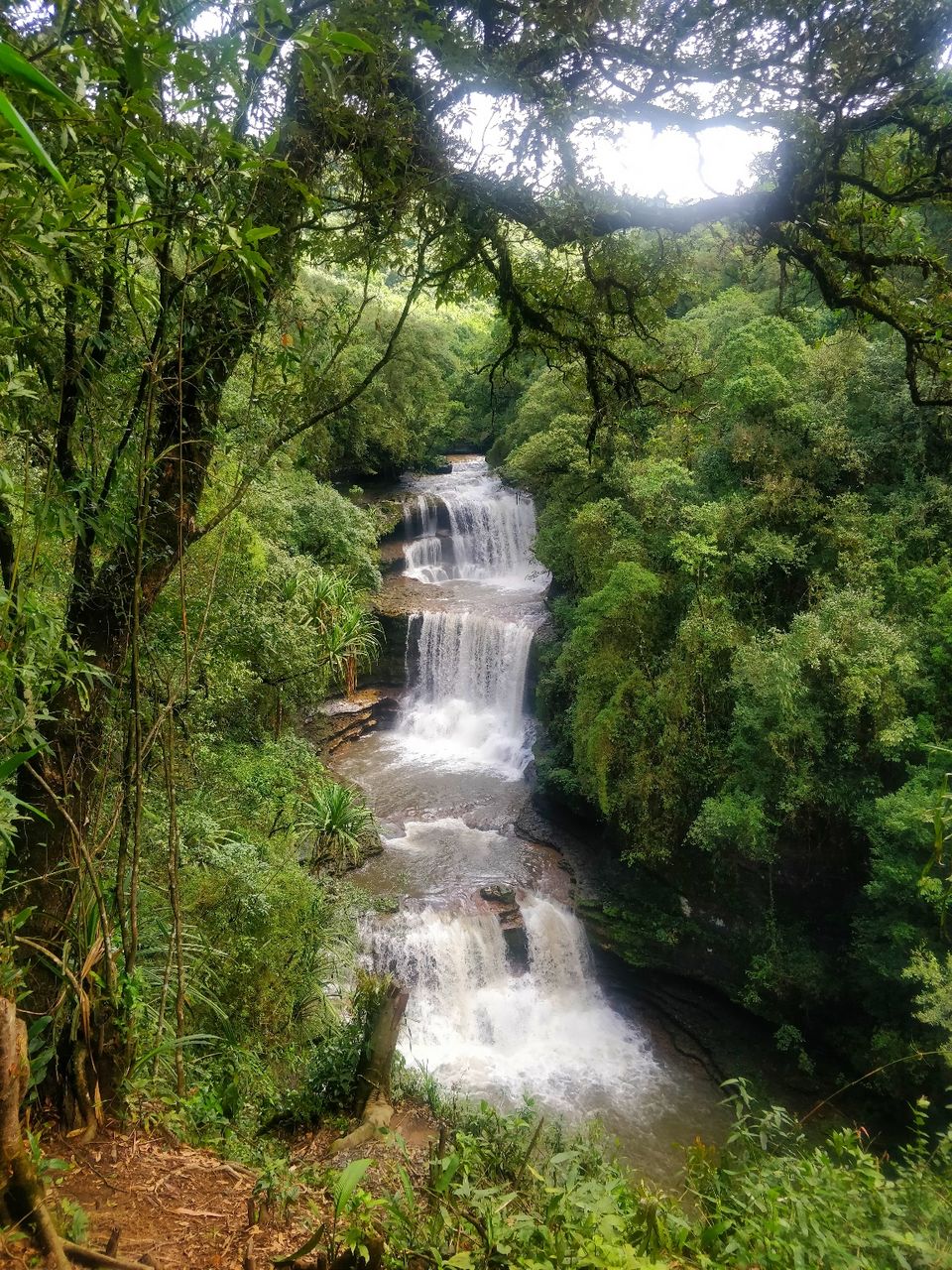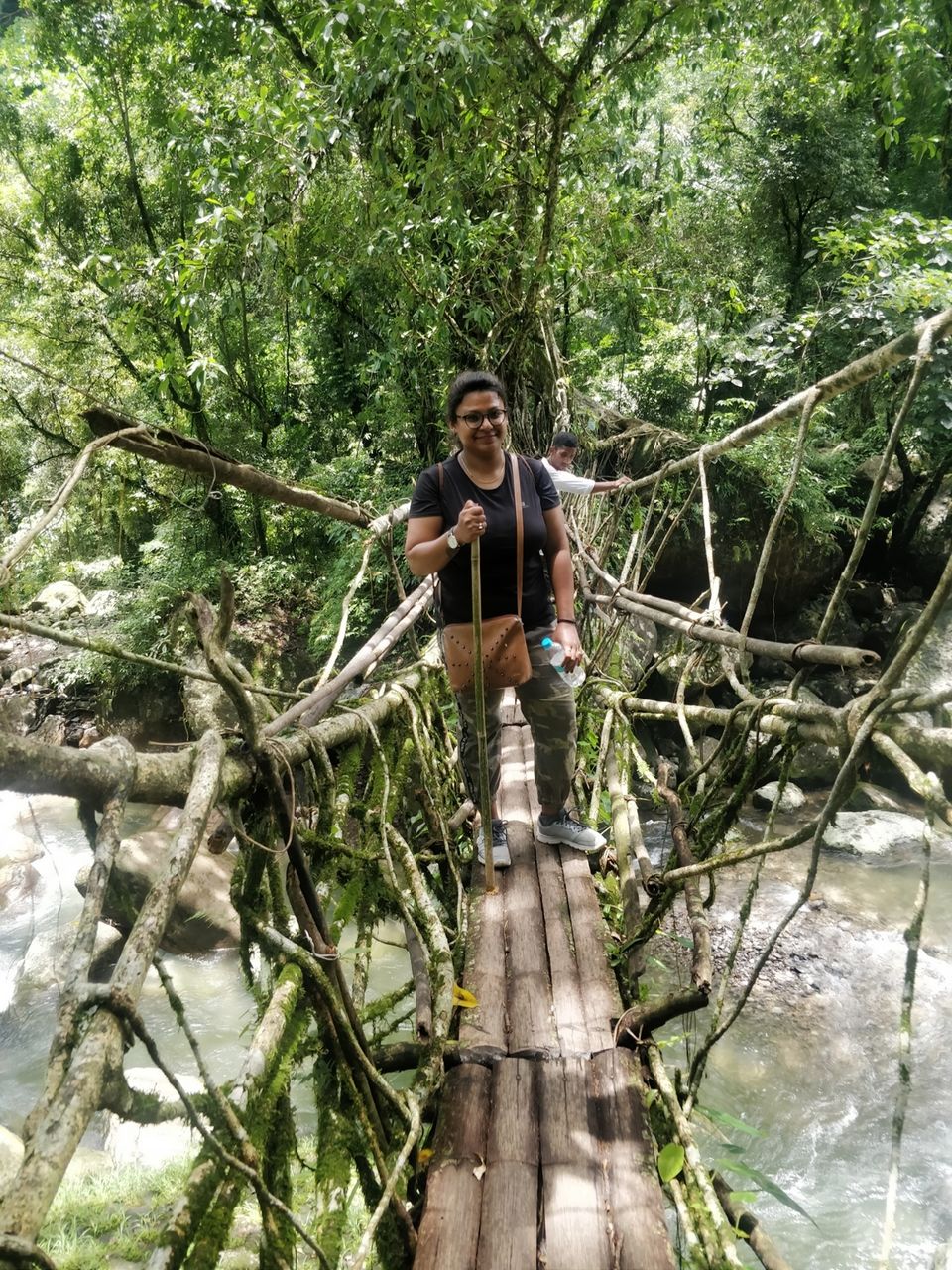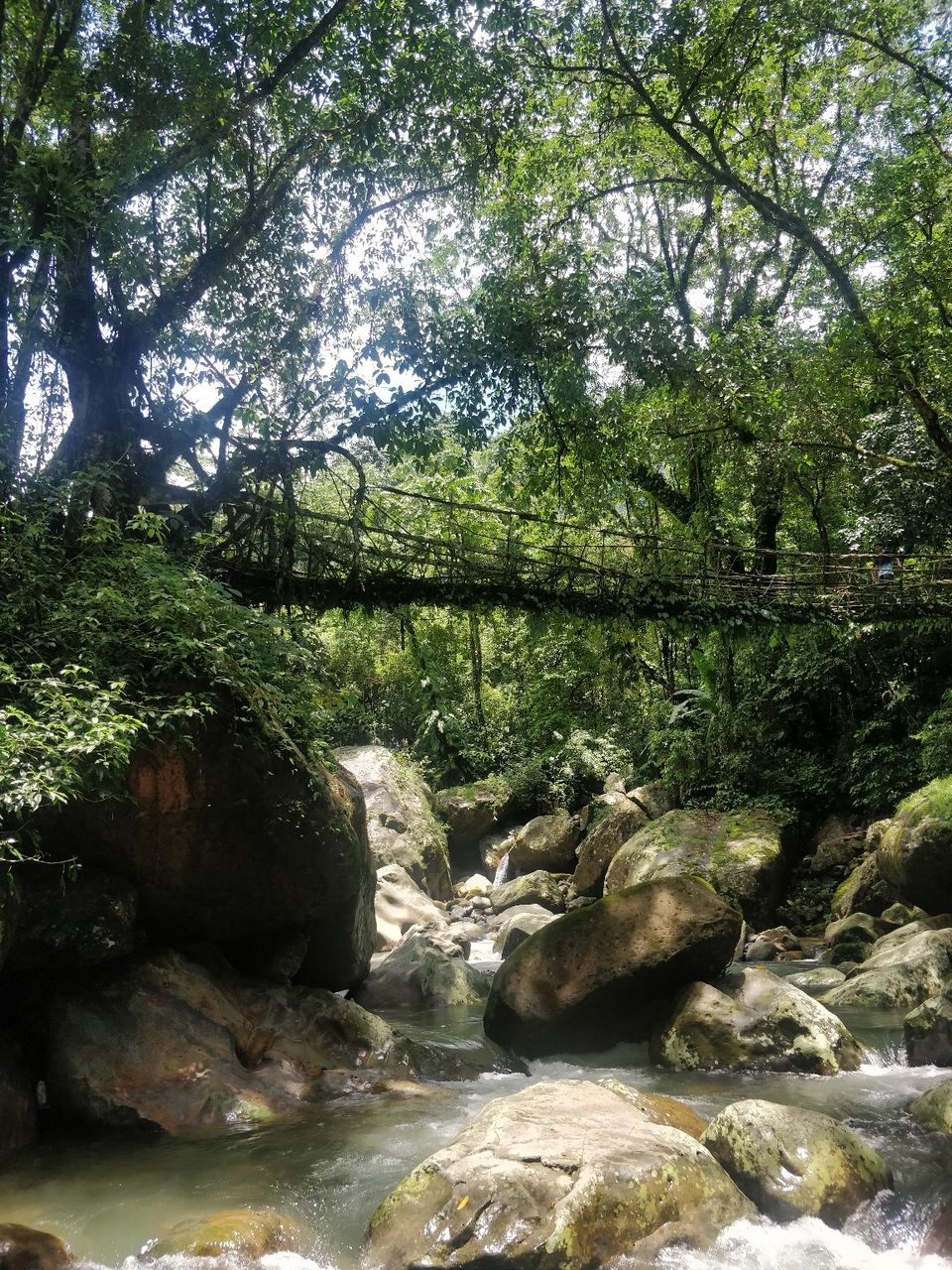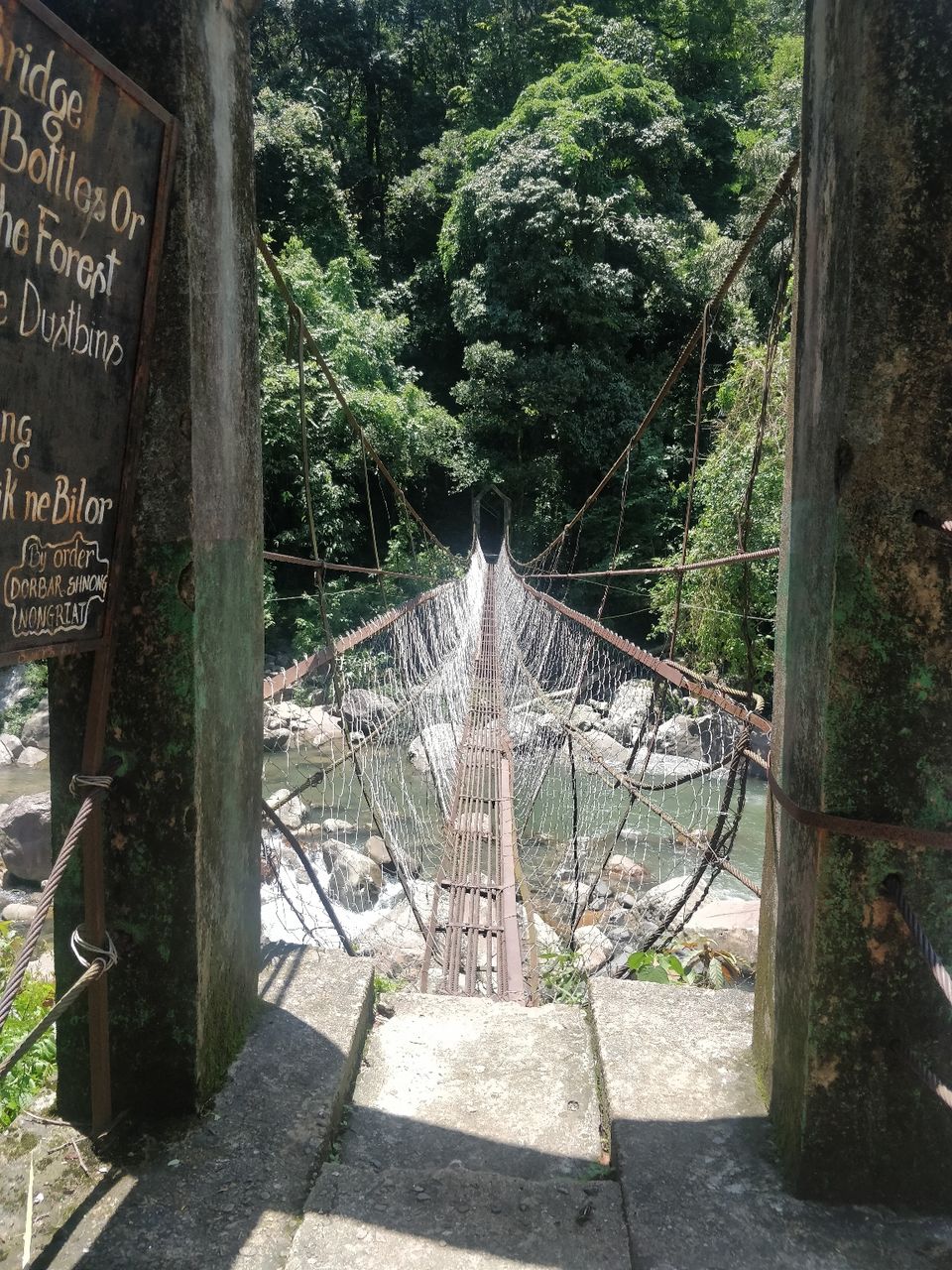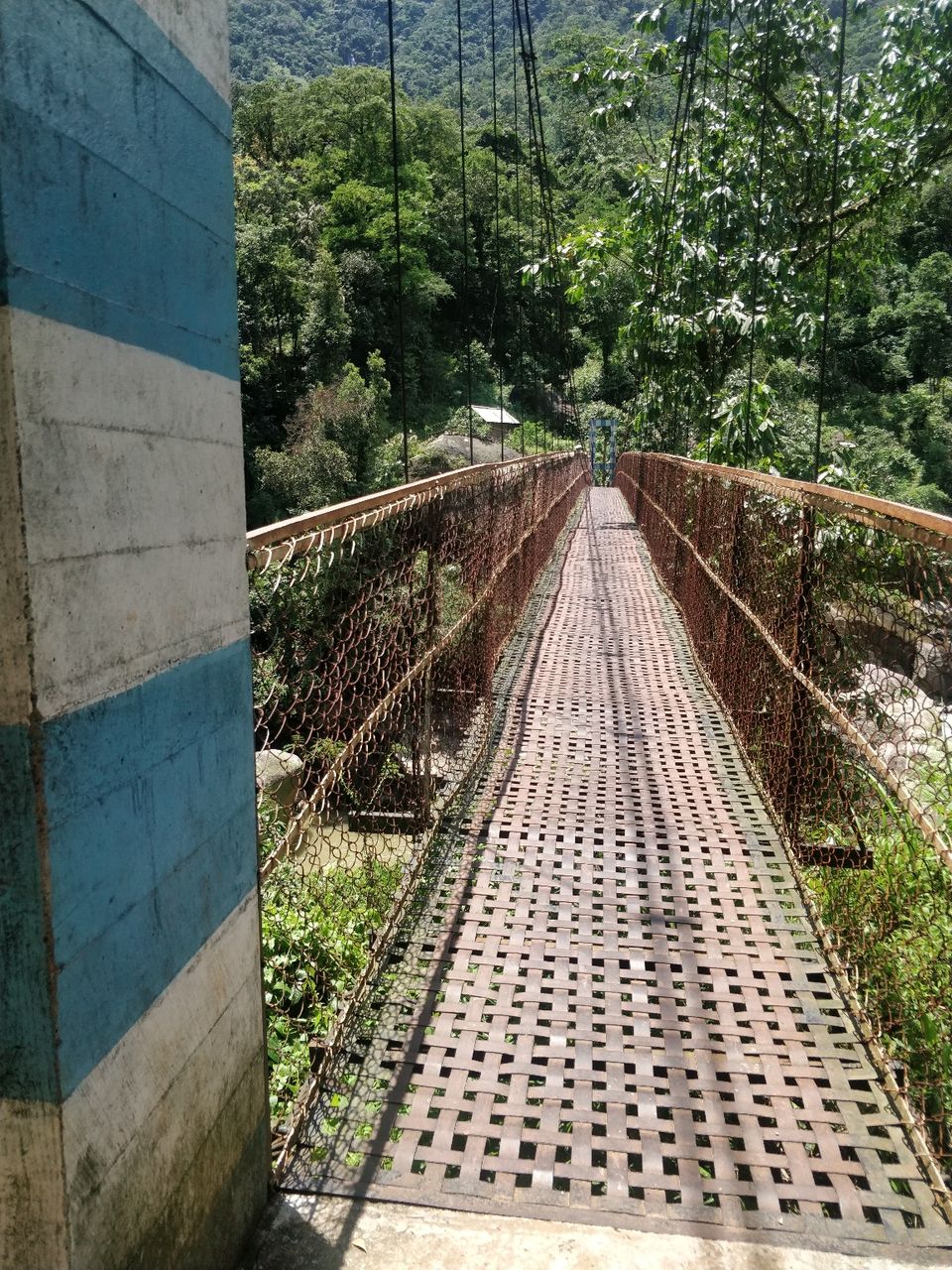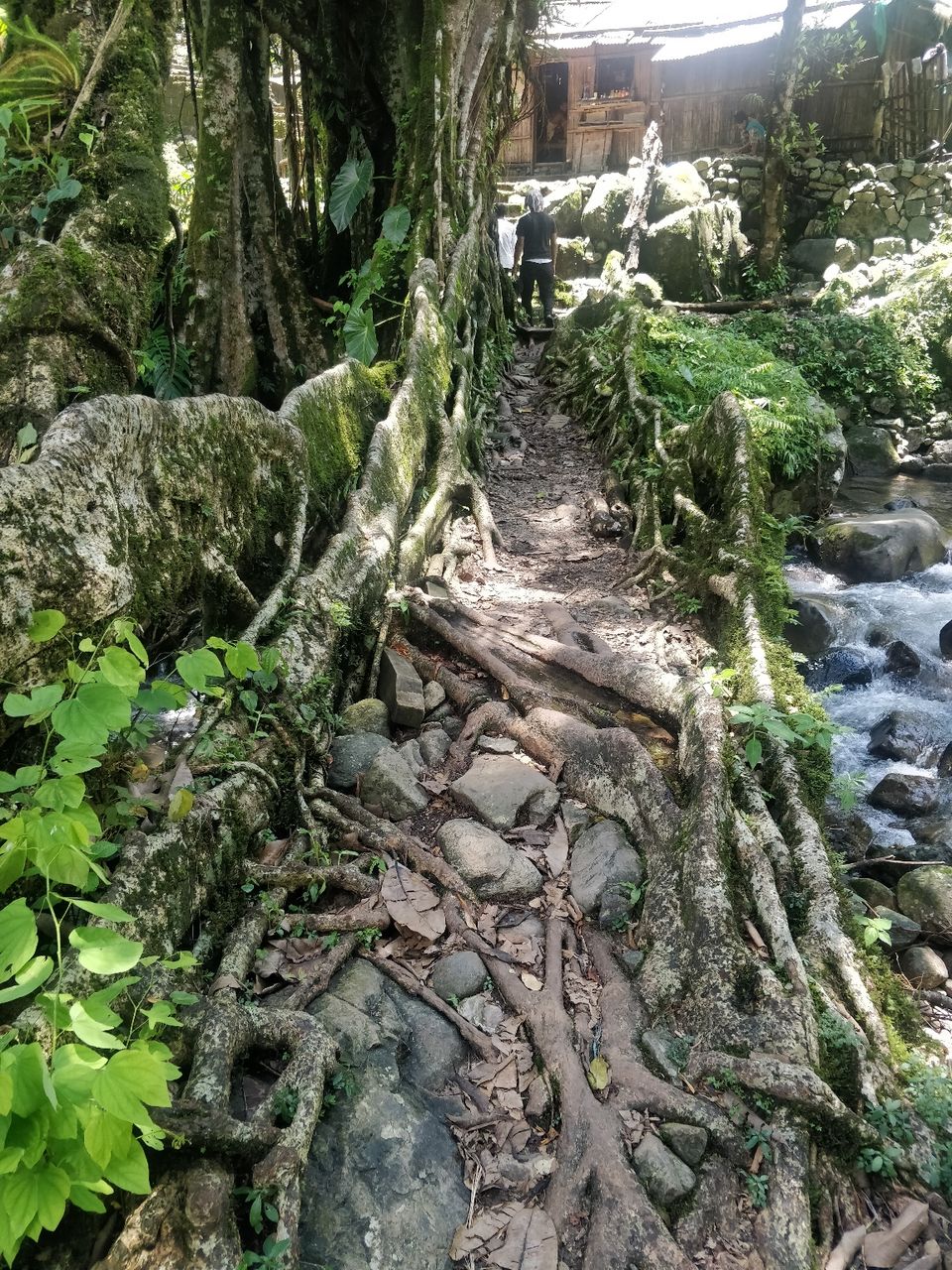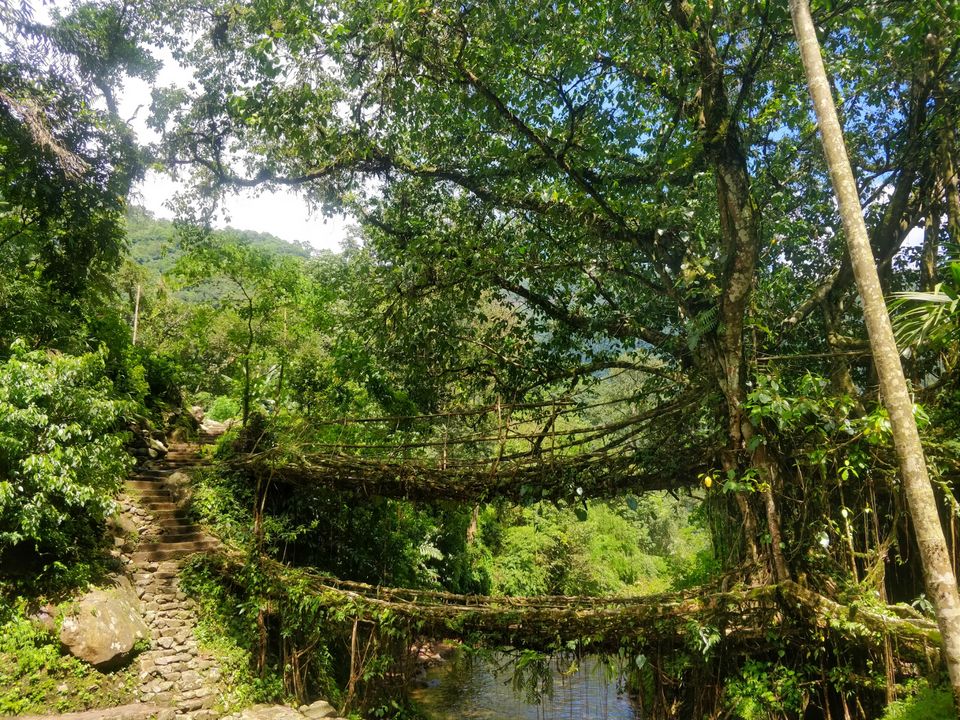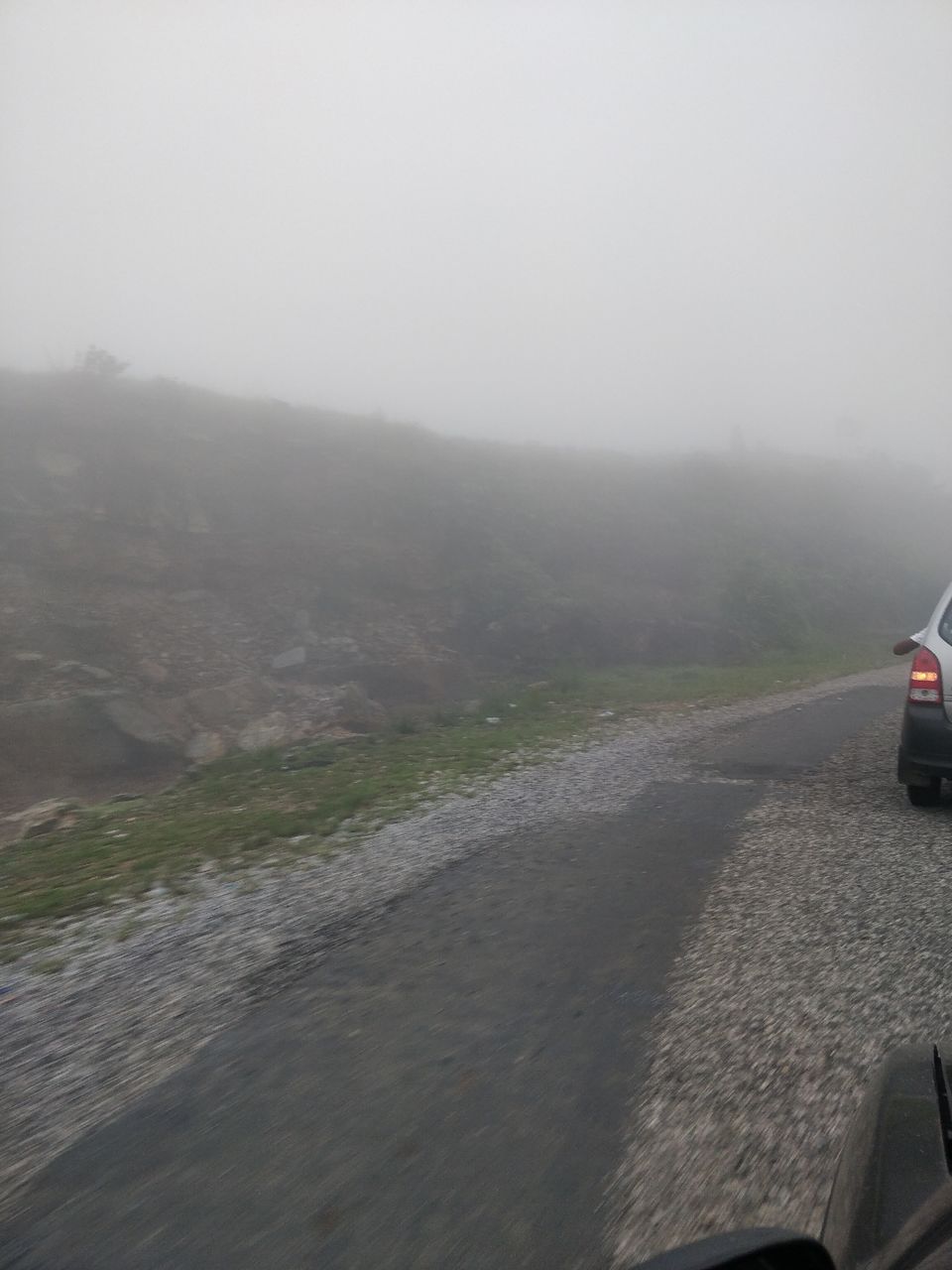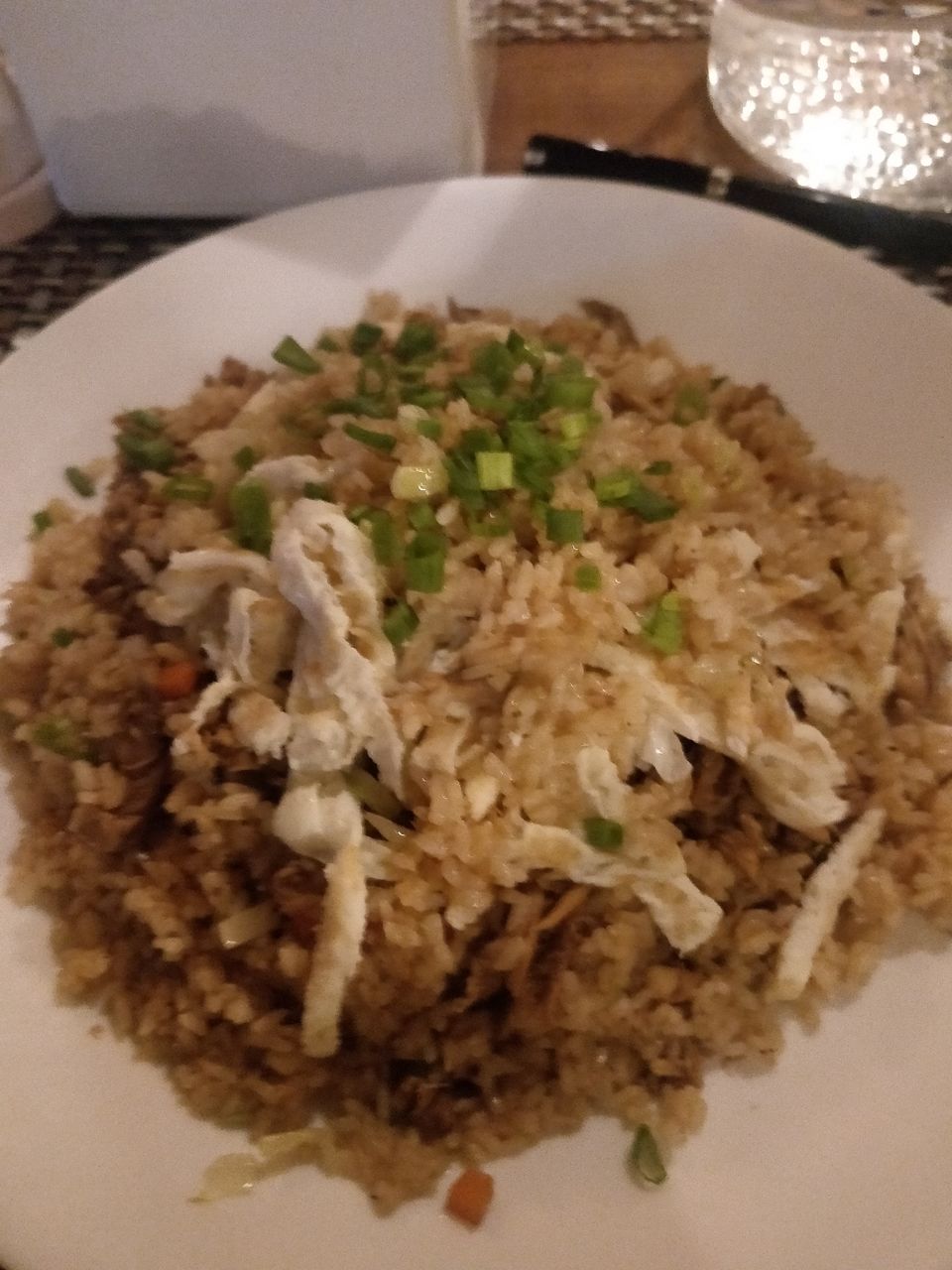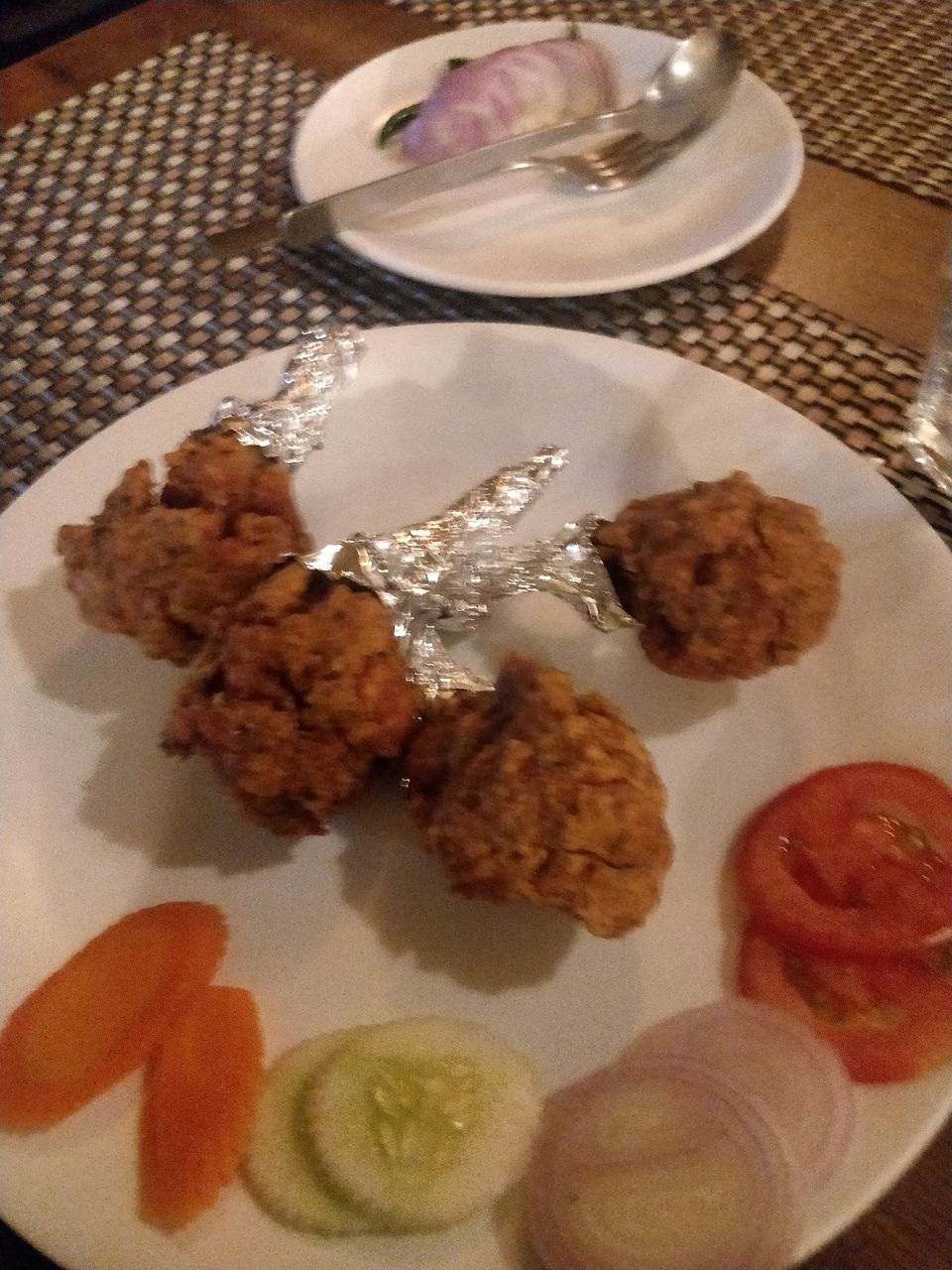 This is my last day at Shillong, I had flight at 3.20 pm  so I need to reach Guwahati Airport by 2 pm and for that I need to leave Shillong by 10am as it requires 3-4 hours for reaching depending on traffic and getting shared cabs. So nothing much to do today, I checked out of hostel, had breakfast at Rajasthani shop, and headed to Police bazaar for catching shared cabs. On the way to Guwahati got message that flight was delayed by 2 hrs due to Mumbai runway shutdown and I had no option but to wait in airport as guwahati was too hot to roam around in such short time. I headed back to Bangalore at night..!! Finishing my journey to meghalaya on a very happy note.
So I will just list down few tips or about meghalaya for those who are travelling to Meghalaya..!!
#Local language is Khasi, people do speak English and Hindi but you guys need to be slow in flow of words as they don't understand fast words
#Predominatly Pork, Beef is eaten here, you get chicken, fish and even dog meat as well.
#Laal chai or Red tea is famous here do try it
#Vegetarians might have hard time in finding proper food
#Meghalaya includes Garo hills, Khasi hills and Jaintia hills
#Khasi local food is Jadoh which is made of sticky rice, pork, beef cutlets, vegetable stir fry. Many Jadoh stalls are there.
#Shillong people are mixed natured people, few are polite, few are rude in talking, few are straight forward so mixture of people.
#Males are addressed as 'Bah' and females as 'Kong', as token of respect people address using this words just like we say bhaiya, didi etc
#Food might not be favorable for all it depends
#Pineapple, plums, Litchis are grown more here and pine apples are very very tasty
#People eat lot of Pan and betel nuts here so one can see people mouth stuffed with it
#Lot of cafes are available all around
#Only way of commutation to Cherrapunje, Dawki, Double Decker is via cab so that one can enjoy the journey and be careful on the prices, it's too costly for tourists.
#Try bargaining on the prices or use tricks like you found a person who charges less (this has worked for me) so cab drivers automatically charge less
#The prices I have mentioned in the itinerary is for one person
#I would prefer monsoon is best time to visit as all waterfalls will have high water flow and also one can experience clouds (summers not sure as I got headache due to sun heat)
#Hostels are better for Solo travellers, lot of Homestay/hotels do exist in all places of meghalaya so no worries if not pre booked.
#Vegetables, fish, chicken all are sold on roadside of shillong, one can see if strolling around the streets
#There are lot of falls on the way to Cherrapunje or other destinations amidst greenery its an visual treat to eyes
#Street food is very cheap here compared to Cafe or restaurant food.
#Cleanliness is maintained at high priority
#Two wheelers are provided on rent, helmet is mandatory for two wheelers and seat belt for four wheeler. (Rash driving by kids of aged 13-18yrs happen so be careful while driving)
#All food shops close by 10pmat night and at morning shops open at 9 am.
#All tourist spots has some walk or trek involved so be prepared and carry shoes that's the comfort shoe wear for all tourist spots.
#Carry basic medicines along
#All tourist places names are kept after the village it is in
#There are tourist buses running on all day basis to different locations, I have attached images of same if anyone is interested to travel via bus. But maximum they allow 10-15 mins at each place. You need to book the bus at Police bazaar
#I had booked local cab driver for all 4 days, his name is Mark polite person i used to call him bhaiya and talk in Hindi and got to know many things about shillong from him. His number is (+91 87299 68978) it might be helpful for you guys.
Other places or offbeat places one can visit if staying up long :
1. Kongthong  - Whistling village where people communicate through whistles (quite interesting though)
2. Nongriat village
3. Garden caves
4. Nongkhnum Island
5. Rainbow falls - one need to trek through double Decker root bridge so it's 1 hr from double Decker
6. Mawkdok village
7. Mawsynram
8. Nartiang - mainly for hot springs
9. Museum lovers can head to Don Bosco museum, Ramakrishna mission
10. Laitlum canyon
11. David Scott trails