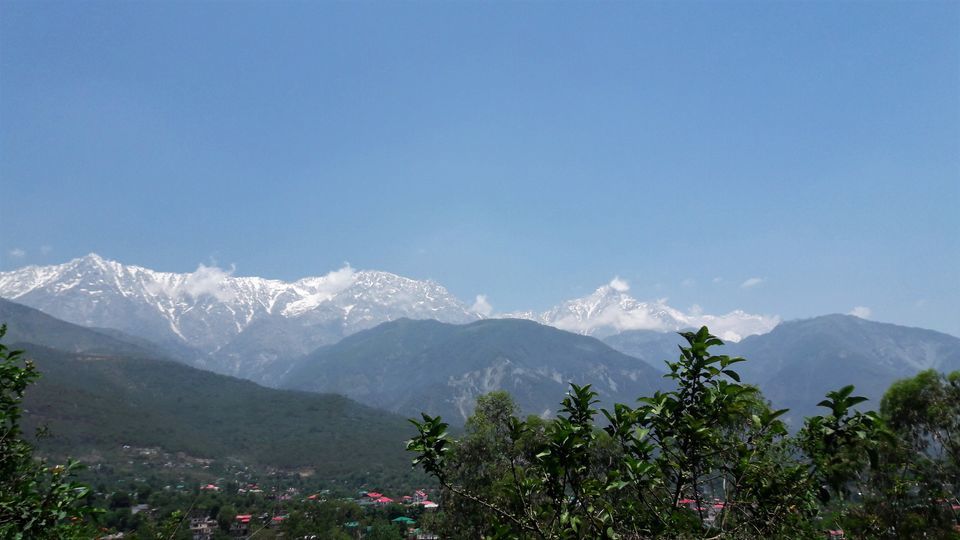 Ever fancied a solo trip with a budget to keep? Would the unknown seem too scary, the adventure less fun and the tight purse strings too overwhelming? 
They say, 'desperate times call for desperate measures', and I was in no less desperate need to shake off the wretched days'-old stress of work and the monotony of a rigorous city life. So, while indecision loomed large over me on a Friday morning—should I travel alone or should I wait for my friends to agree for a weekend trip, I gave into my fancy and impulsively booked a ticket for a Friday evening bus to the Himachali village of McLeod Ganj—a place neither too far nor too close from the capital. Plenty buses ply between Delhi and Mcleod Ganj, and almost all of them leave from Majnu Ka Tila (Nirmal Hriday Church).
Uncertainty sat like a weight in my stomach during the rather comfortable twelve-hour journey. But once I reached McLeod Ganj, the endearing warmth of the locals and the tranquil beauty of the place calmed my nerves in no time. I checked into one of those budget hotels that line the length of Jogiwara Road. Decent stays are available within a range of Rs 1600 to Rs 2000; however, some of them would include climbing down a flight of hill-cut stairs to reach the hotel. But, what is guaranteed is the beautiful view outside—the fluffy clouds rolling over the majestic mountains against the pristine blue sky!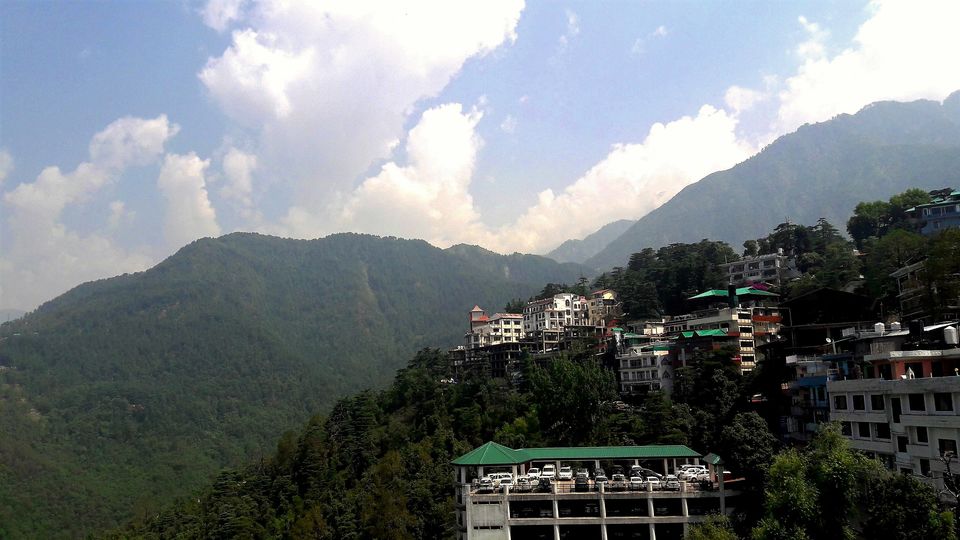 I started navigating McLeod on foot (I had abundant time, and most importantly, I have come to realise exploring a place on foot reveals several hidden spots that otherwise go unnoticed ). Besides, I had a tight budget to keep. I let myself get lost in the crowd—among the foreigners and the tourists and the locals.
Dharamshala being the seat of the exiled Tibetans, the main temple of Tibetan Buddhism happens to lie at the heart of McLeod Ganj. Right at the centre of the market stands the beautiful edifice of Tibetan Buddhism or the Tsulagkhang Temple. The temple overlooks the majestic hills and deciduous forests.
My whimsical and fanciful idea to travel alone gave me the fantastic opportunity to meet the Dalai Lama and attend one of his sermons in the main temple. Unreal, right? A rather unreal experience, if you wish to see him in person and attend one of his sermons, you must look up the official site of the Dalai Lama for his schedule.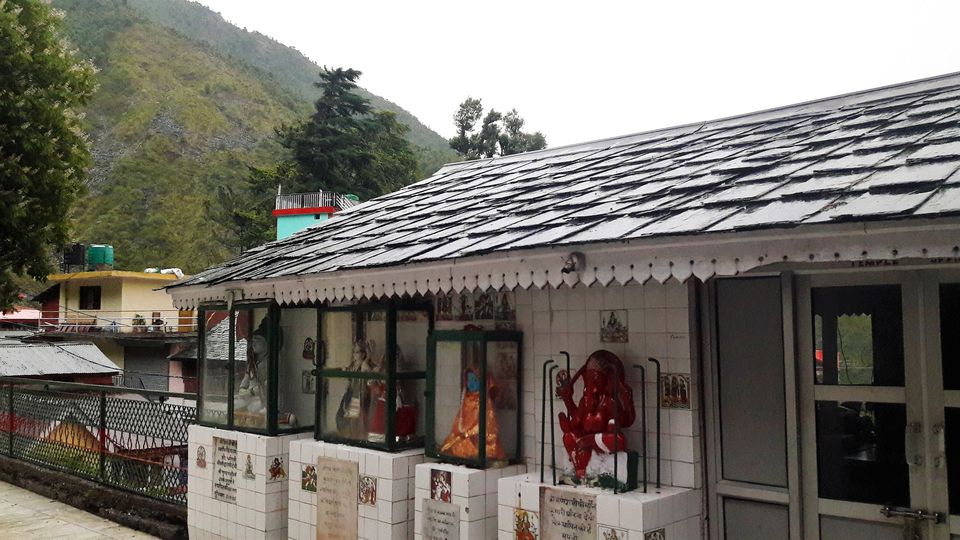 Up above McLeod, a road diverges into two. One takes you to the beautiful village of Dharamkot and the trek to Triund, while the other takes you to a small village, Bhagsu Nag. The village is most popular for its temple, commonly known as the Bhagsu Nag Temple and the Bhagsu Nag Waterfall that lies higher above the temple and is a popular place for a cold shivering dunk in the water. It is flanked by small eateries on its sides. Then there is Naddi, the popular sunset point that casts the most enchanting view of the Dhauladhar mountains against the flaming orange sky. You can hike up here by foot or take a bus from Jogiwara.
Downhill from McLeod, while on your way to Dharamshala, don't miss the chance to visit St. John's Church in wilderness. Built in the 1800s, it's one of those gothic edifices that still stands as a reminder to the bygone British era.
Rounding off, a visit to McLeod would be incomplete if you don't visit the charming little eateries that line this village. Don't miss a visit to Illiterati, Tibet Kitchen, Woeser Bakery and Peace Café. Jimmy's Italian Kitchen and Korean Café Ri are also some of the popular haunts that may not want to give a miss.
Much to my surprise I realised I was not too much of a bad company at all! Vagabonding up and downhill the quaint village, visiting its eateries, temples and museums was amazingly satisfying and peaceful, even though I was alone. Being alone in this hilly village, for once I had the reigns to control my decisions and moves; for every time else, I had given them over either to my boss or my friends or my family. Travelling alone I learnt more about myself than I ever did in all these years. I got to learn how to deal with myself—my moods, my impatience, my irritability and that constant fear of failing to bear my responsibilities. It really doesn't take much to travel alone and in a budget--a little sense of adventure, a curmudgeon of grit and a bit of aimless wondering.