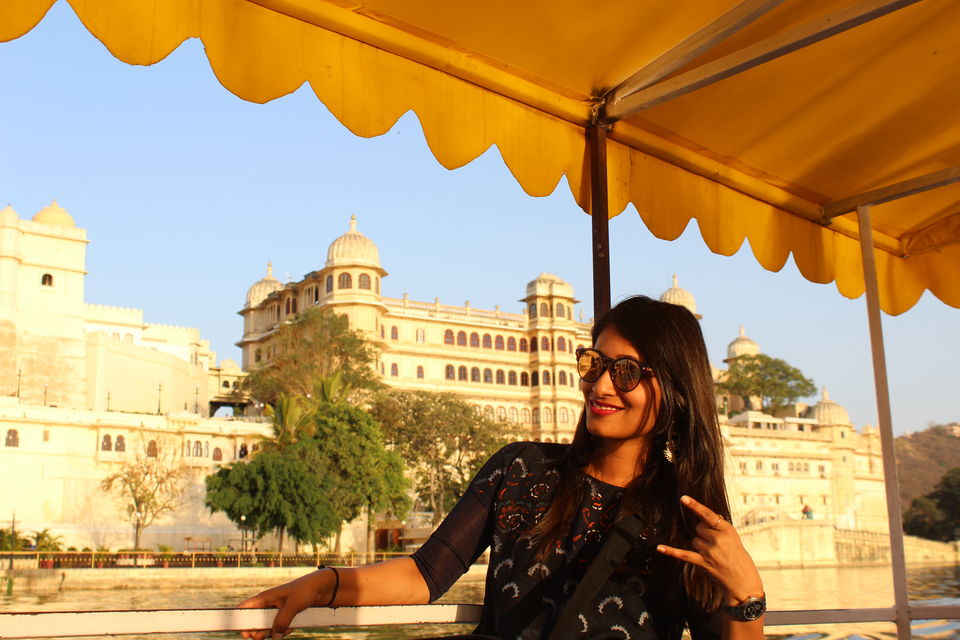 We often think that why foreigners visit Rajasthan in their trip to India. We got the answer when we had our feets to Udaipur. Who said there is less water in Rajasthan when we have a beautiful city of lakes known as Udaipur.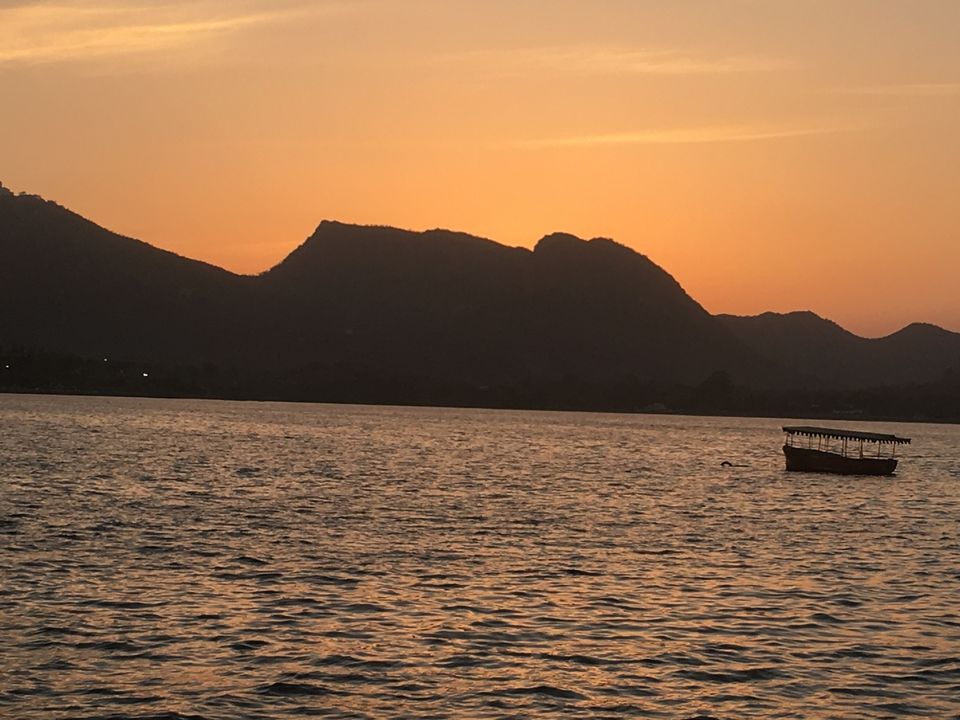 We will be showing you the highlights of Udaipur where we visited:
It was in the afternoon when we reached Udaipur from Ajmer. Hungry we were, straight away after keeping our luggage in the room we rushed and asked our taxi driver to take us where we can find authentic Rajasthani food. So he took us to Natraj Restaurant. We didn't see anything but their thali which i think contained everything vegetarians have in this world and that too unlimited. We are sorry we were not able to take photograph of the restaurant and the food because zabardast bhukh lagi thi yaar. Ghevar is the beautiful delight at Natraj restaurant.
Second one is the Pichola lake where we took a boat ride and where you will get a scenic view of taj hotel and the city palace.
We enjoyed the ride to the fullest. Here are some cozy moments with our family.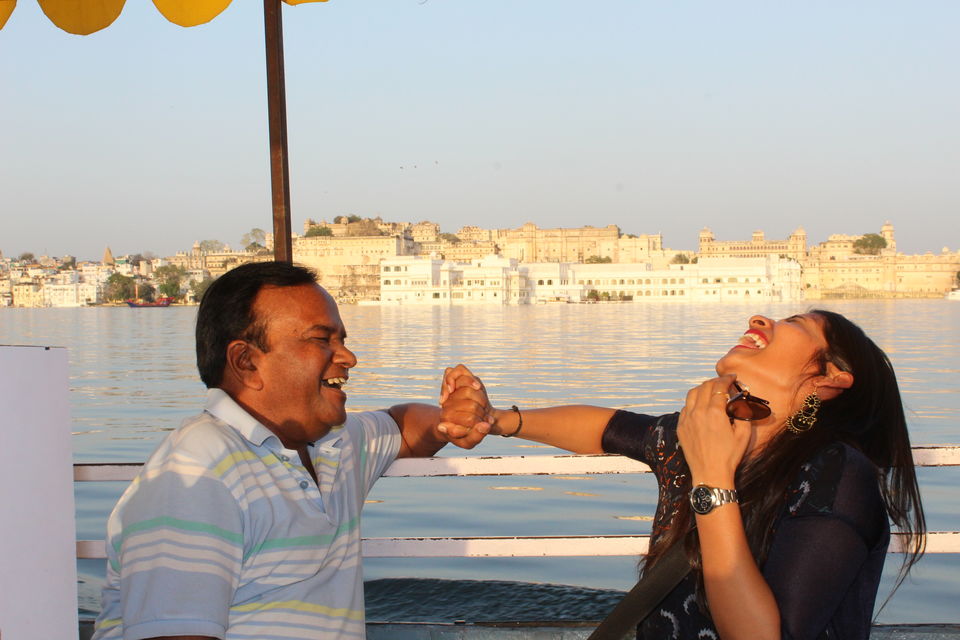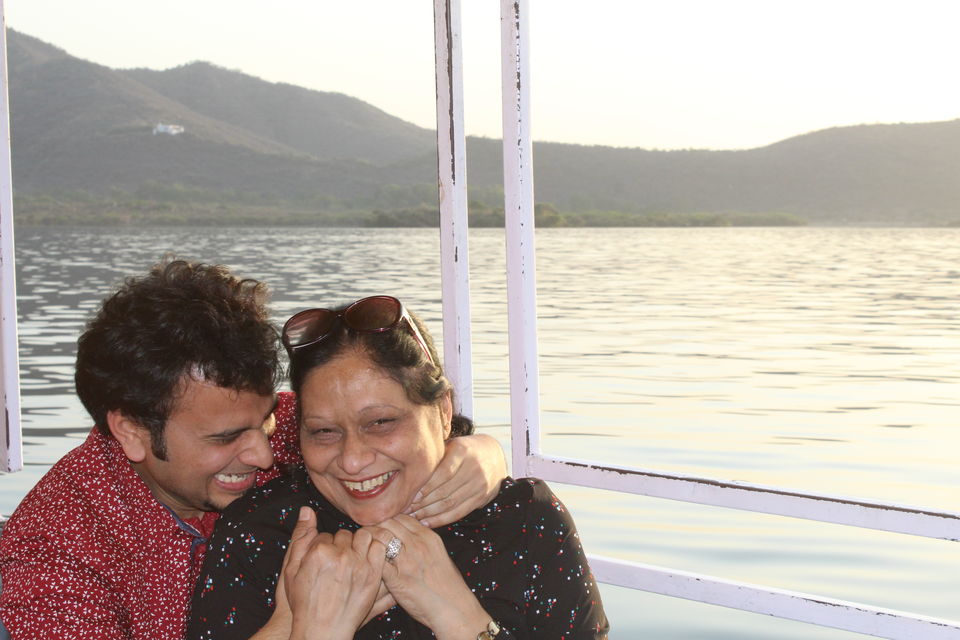 When we completed the boat ride it was a sunset time so we took a cute shot of it too.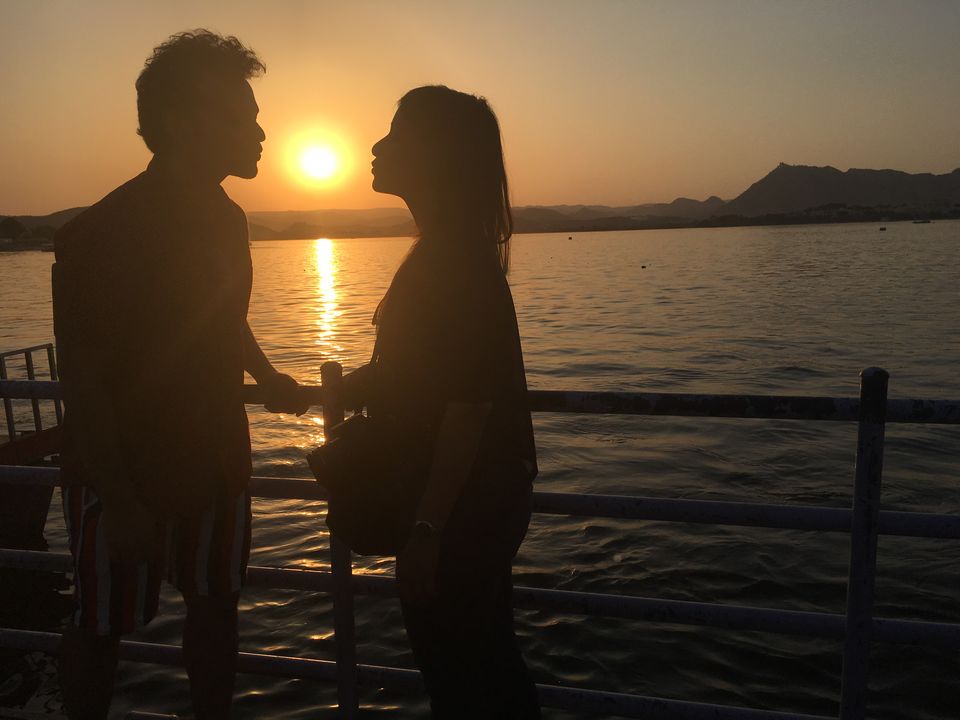 After this we went to see Baghore ki Haveli ka show. It's a cultural program definitely not to be missed. It starts around 6:45 PM and is 1:30 hours long.
Iske baad agar thande paani mein paer lakhne ko mil jaaye toh shayad isse badiya kuch ho nhi sakta. Udaipur gifts you this as well with a lovely view in front. soaking your feets in the beautiful lake can give you every smile you ever wanted.
After a long day, thodi peeni toh banti hai, so we have many lake view roof top bars out there in udaipur. Try them you will love it.
Next day it's fort time, Yes Kumbhalgarh fort. Actually we were confused with which fort to choose between kumbhalgarh and chittorgarh. Chittorgarh was in trend at that time because of the release of movie Padmavati and Kumbhalgarh was famous because it has more to offer with the views and involved more adventure. so we went for Kumbhalgarh.
It took around 2 hours to reach the fort.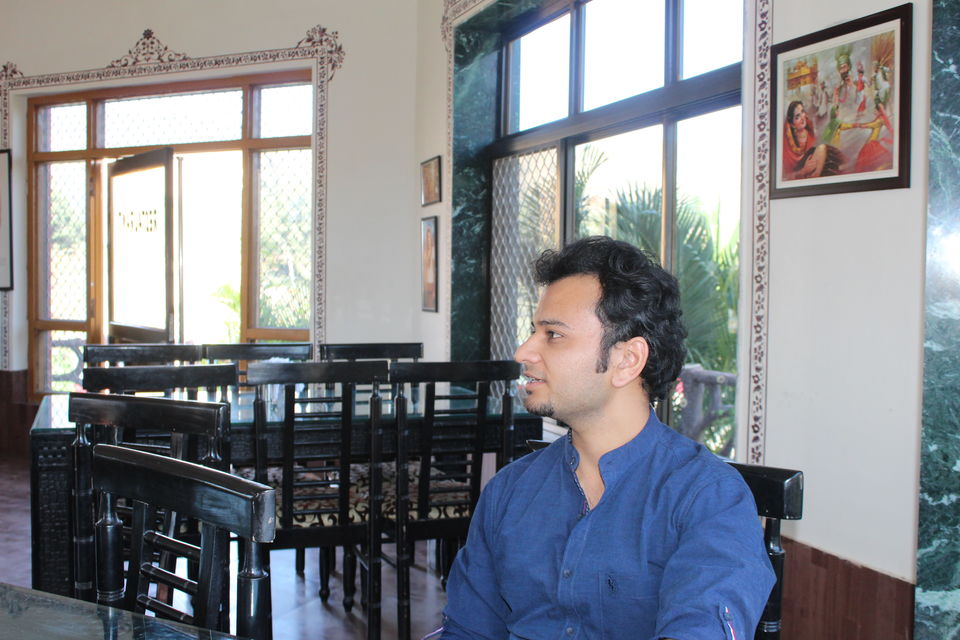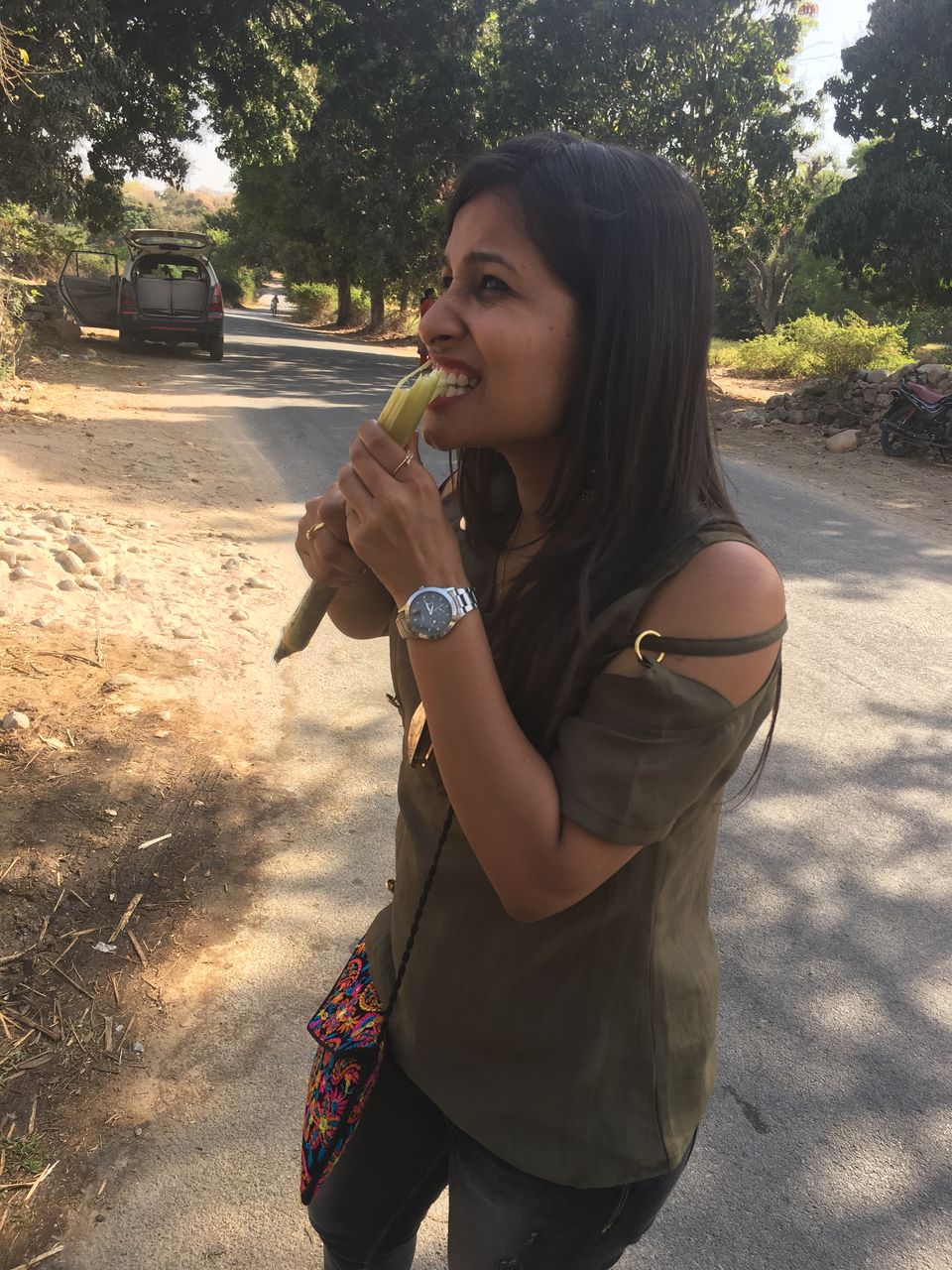 Then comes the Kumbhalgarh fort. It has the longest boundary which looks extremely beautiful. So its a half to 1 hour trek to reach at the top of the fort. But its worth when you get fresh air through ventilation. Seriously natural things can never be surpassed.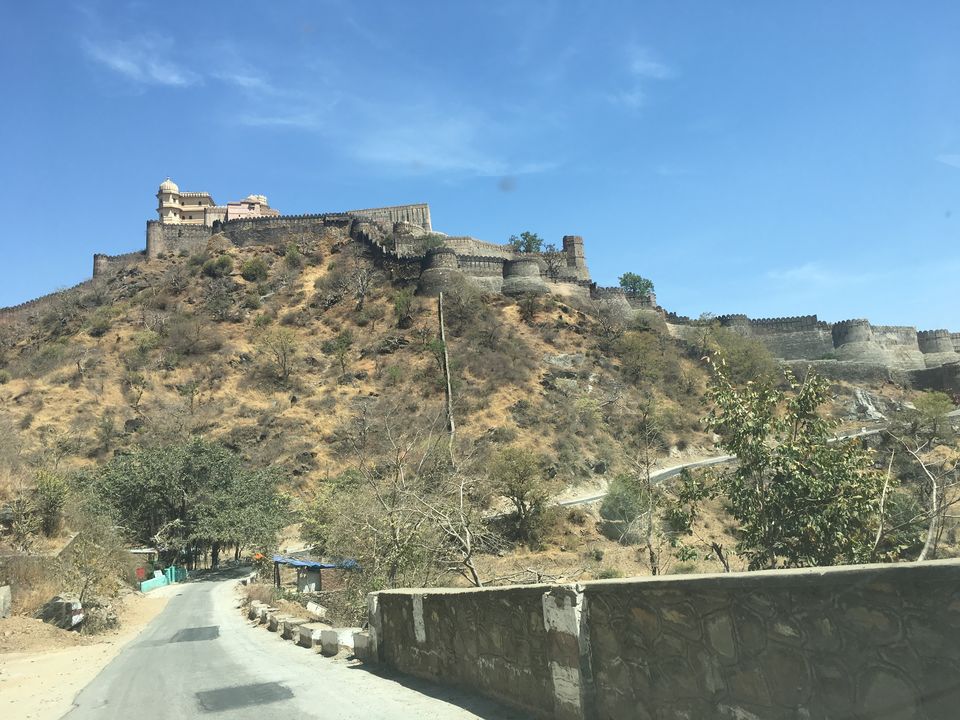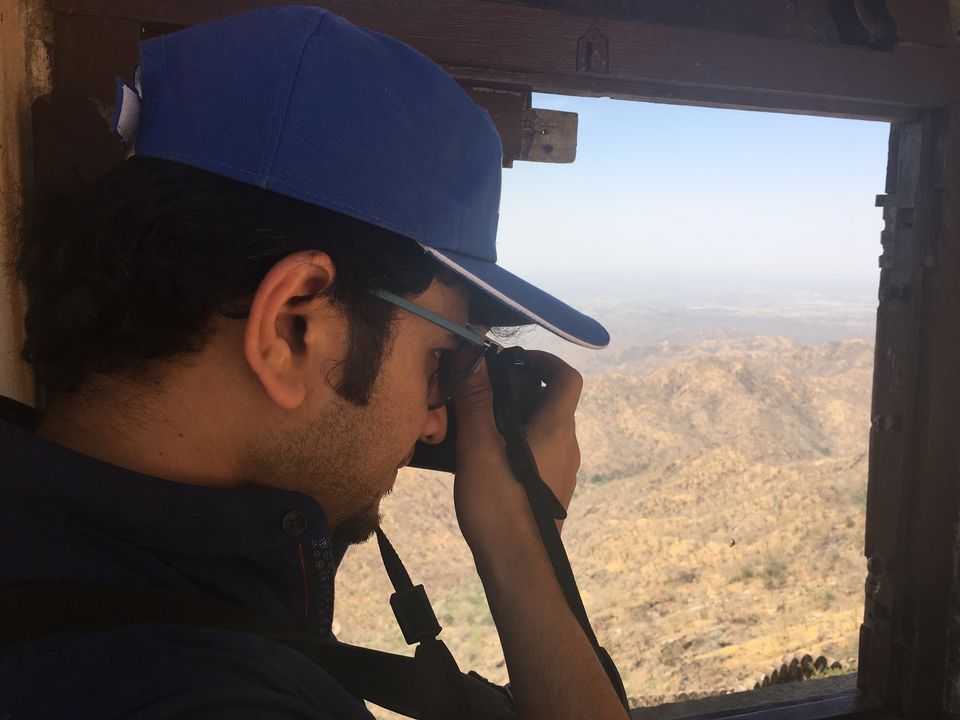 if you are spending 3 days in Udaipur go for one of the fort either chittorgarh or kumbhalgarh.
We had a stop over to sahelion ki baari, a sight scene point and a relaxing point after trek.
Then straight away we went to fateh sagar lake in udaipur as we wanted to see the sunset. i must tell you that sunrise and sunset are the golden times when you see the view 10 times more beautiful. You will also find many food joints here so enjoy pav bhaaji while seeing the sunset at fateh sagar lake.
Next day we headed to the most visited destination of Udaipur, The City Palace. The entry costs Rs 1000 for visiting the city palace. It's a beautiful palace, take guide if you want a detailed description with some humorous cliche' presented by them.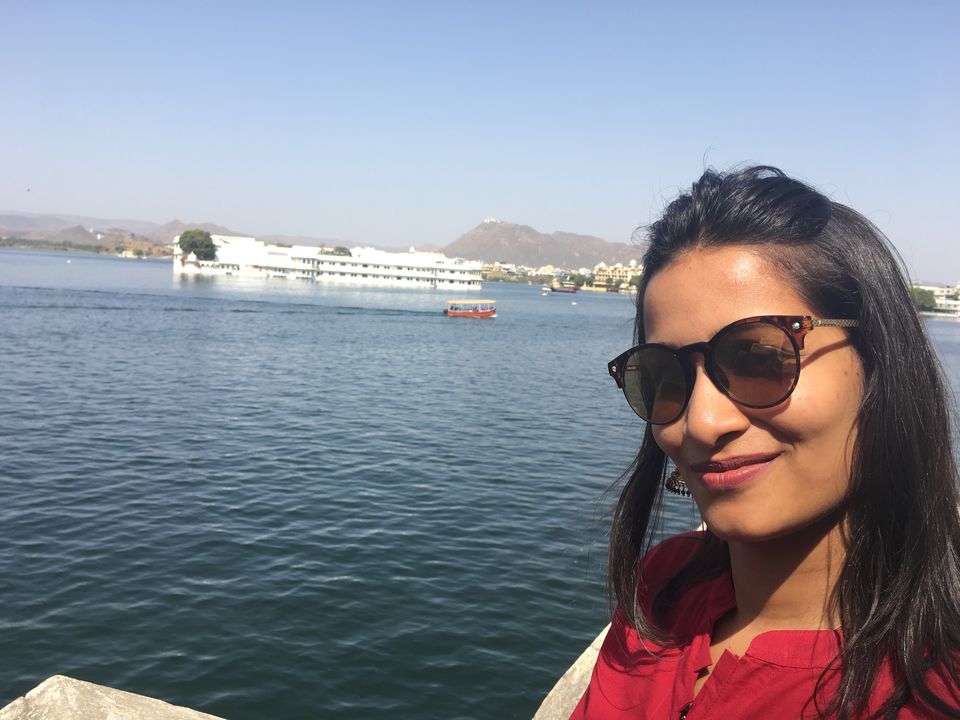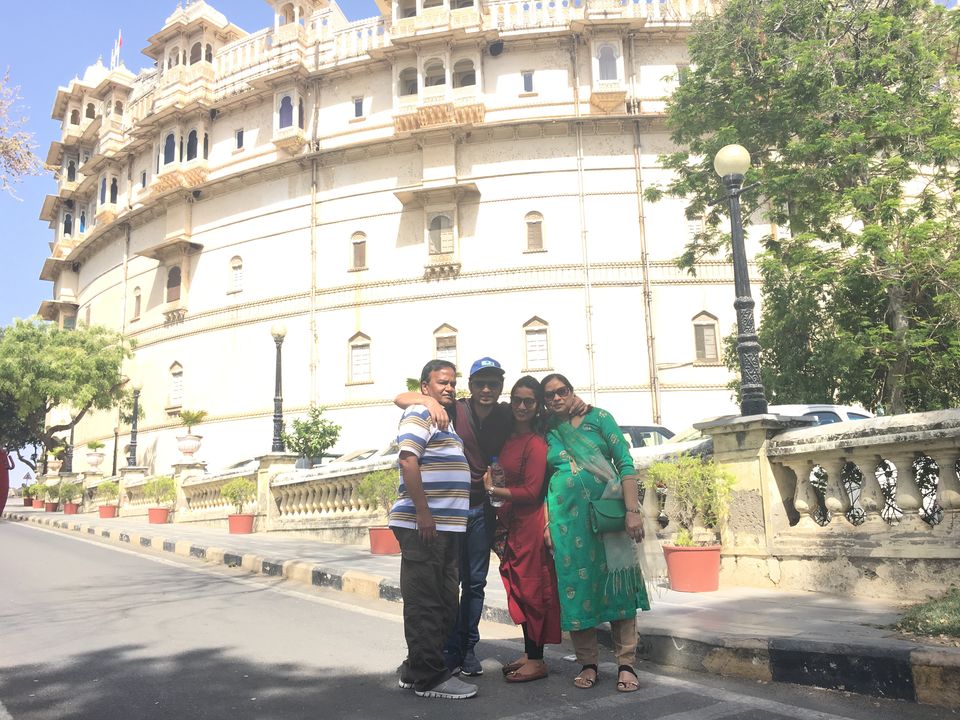 So we spent almost 2.5 days in Udaipur and totally in love with the beauty of it. We feel that India is a combination of everything you want to see for. I am really proud that i am a part of it.
So, guys when you plan to visit Rajasthan, don't miss udaipur at any cost.
Don't forget to share your lovely experiences because if you document it that means you have earned it.