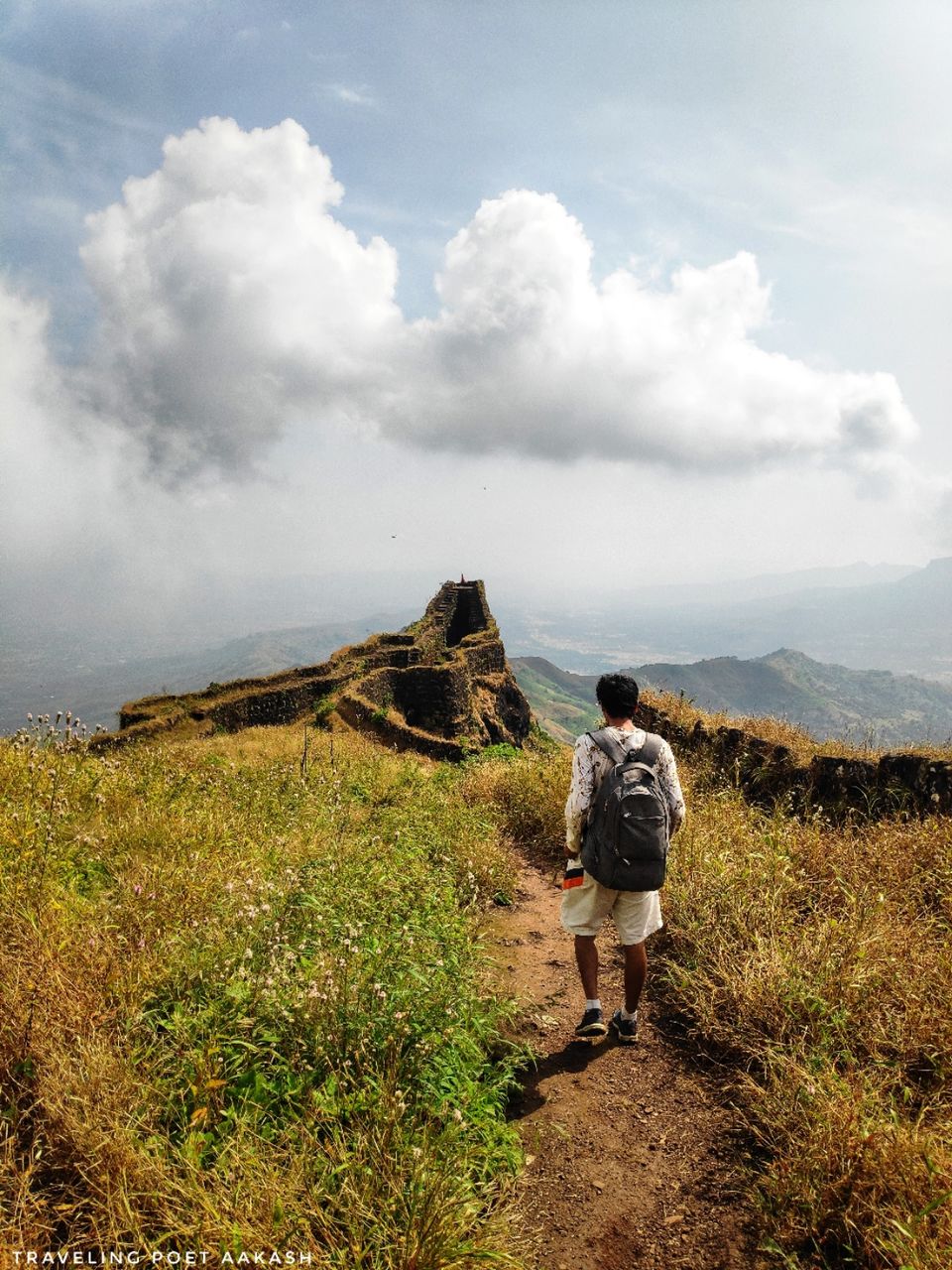 Torna is most largest fort in Maharastra and also first conquered by Shivaji at the age 16.
I palnned my solo hikking a day before trip. And left from Mumbai to Pune. And from pune (swargate bus stop) get in bus for Velhe Gaon.
It was 8 PM when I alighted in Village. And first I released my Pee.
Then asked for food in a restaurant but its closed. I already have food in bag but i was tring to save it morning.
I was planning to hike in night. Later I got to know there is one another guy who is alone.
I met him and as he inquired its not safe to hike at night.
His name is Umesh and he is pro in trekking and hikking. He is from Nanded.
We stayed in Temple and shared our food. Then sleep sharing our experiences.
In morning we did our breakfast and drived on bike till paking. Then started hike for Torna.
And beautiful seen of cloud - sunrise.
It was like haven under you feet and then we started. Stories were still continue.
We reached to entrance of fort at 9:45AM.
And its huge. It took almost 1 hour to just see boundaries of fort. Its huge.
From top we can see Raygad Fort, Sinhgad fort also.
Its awesome to spend time there. At downside you will see Rain Cycle or how clouds are being created in sky. Sky under your feet full of white clouds.
3 people were already there in their camp, they were baking their food for afternoon.
We stayed there for long and chill the view of green mountain, dam and village. Lots of hikkers reached there.
Then we started to descend and Umesh met his classmate after 10 year. That was beautiful moment.
Then we return back to Pune.
It was one of beautiful experience of life.
If you like the story.
Plz share and follow me on
Instagram & Youtube : Traveling Poet
#TornaFort #Torna #TrekkingNearMumbai
#TravelingPoetAakash