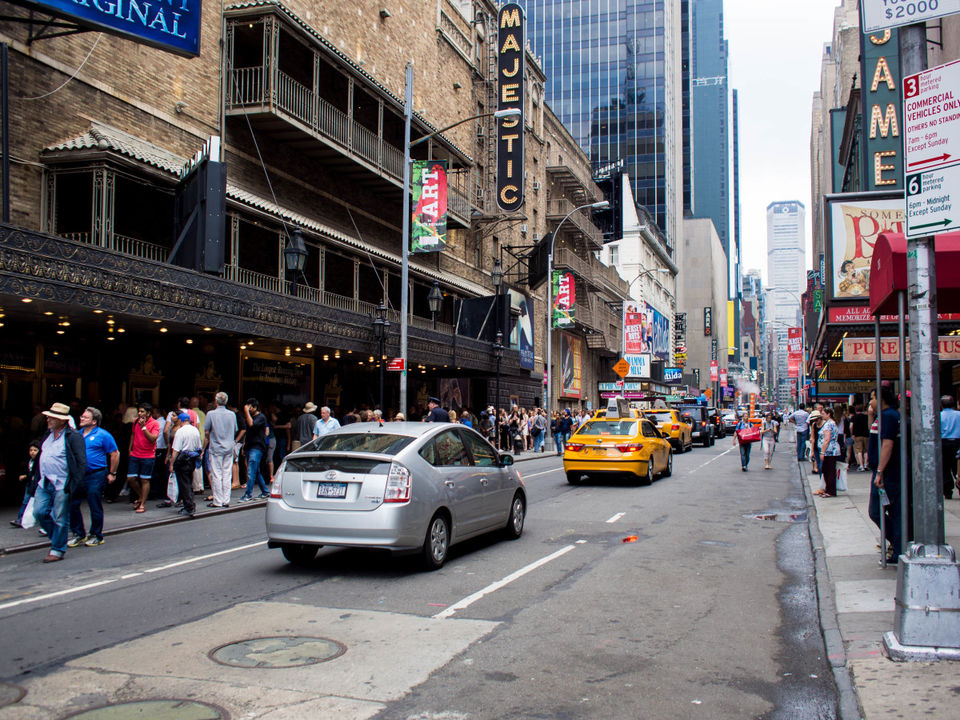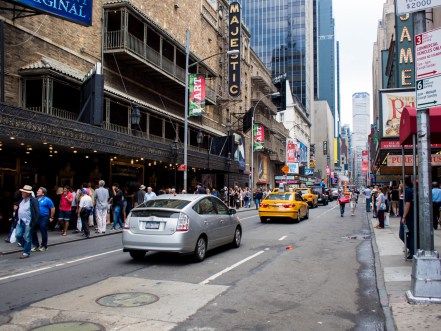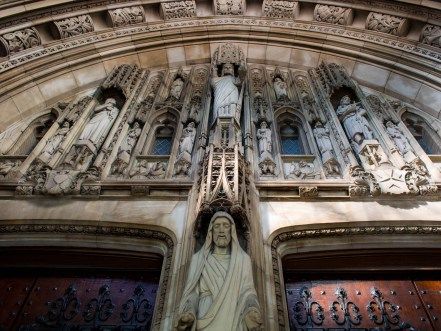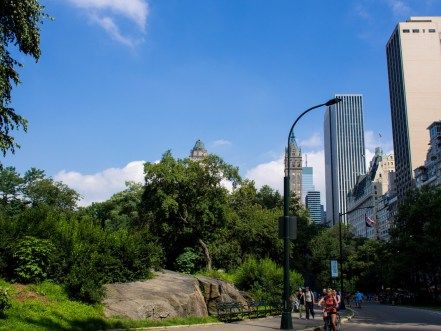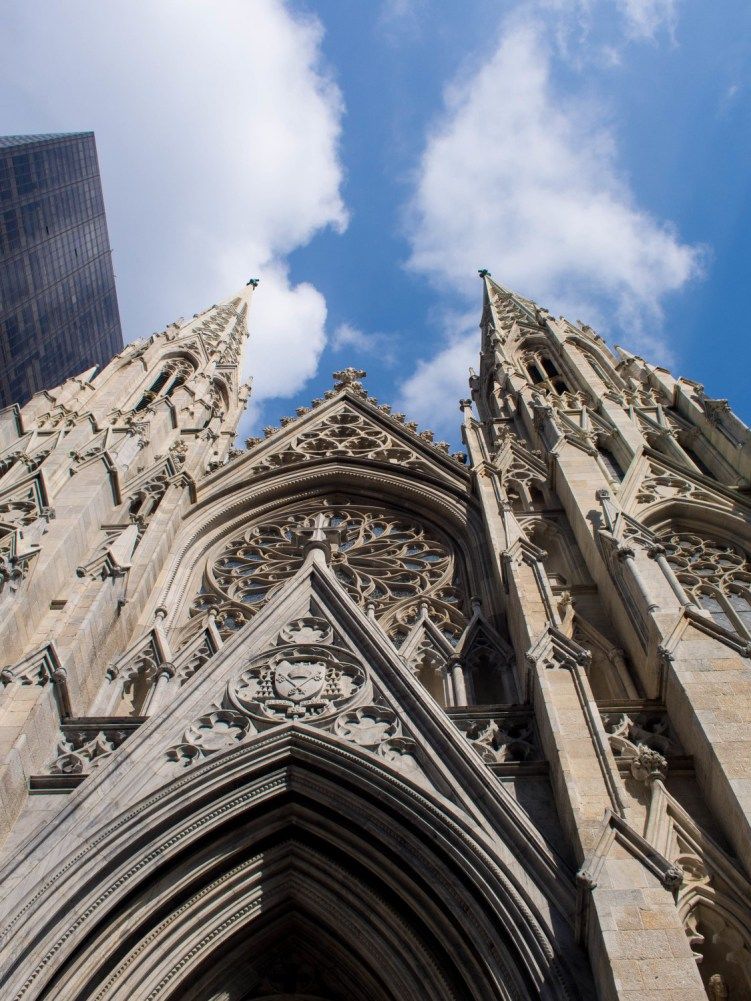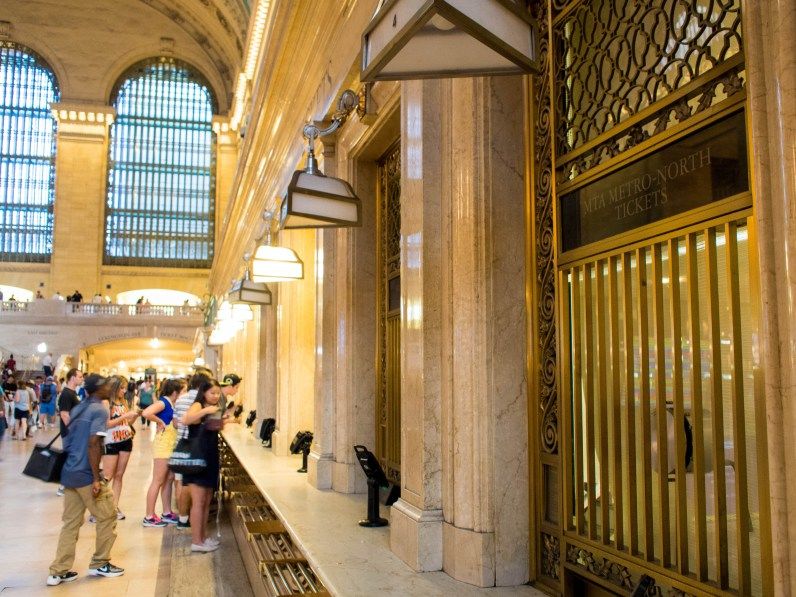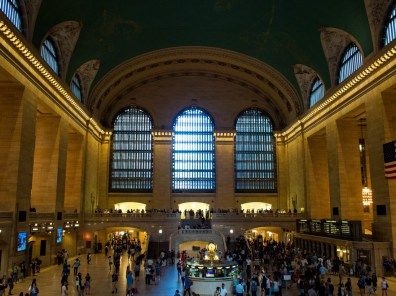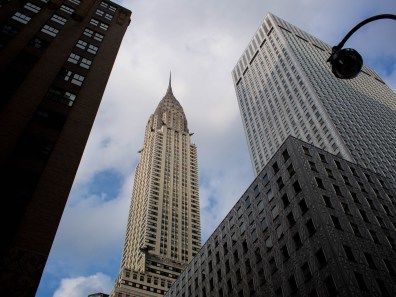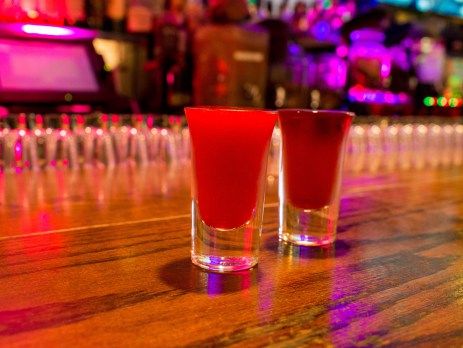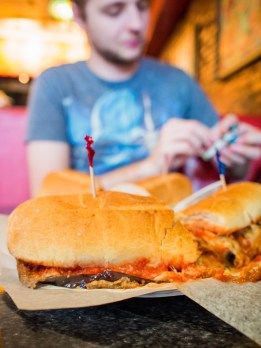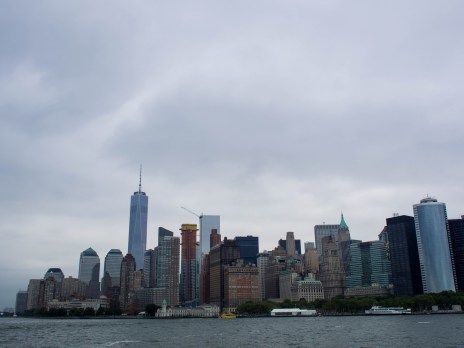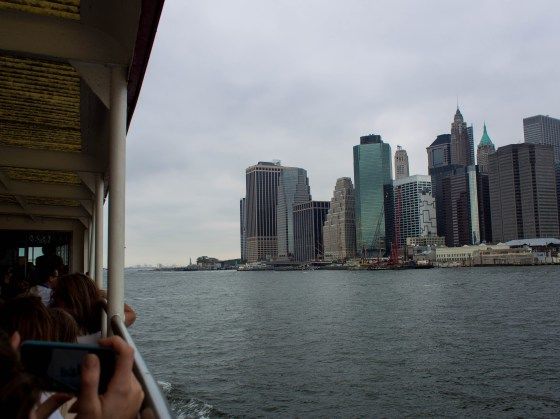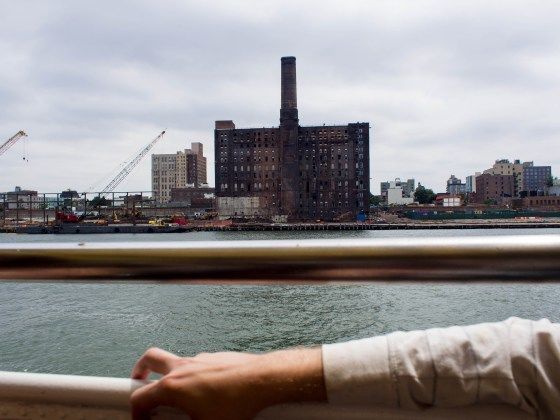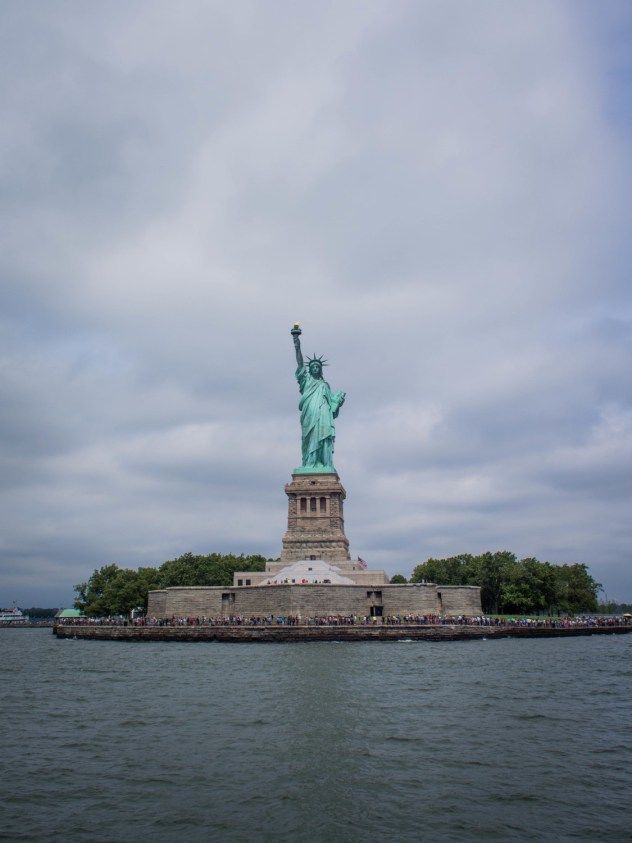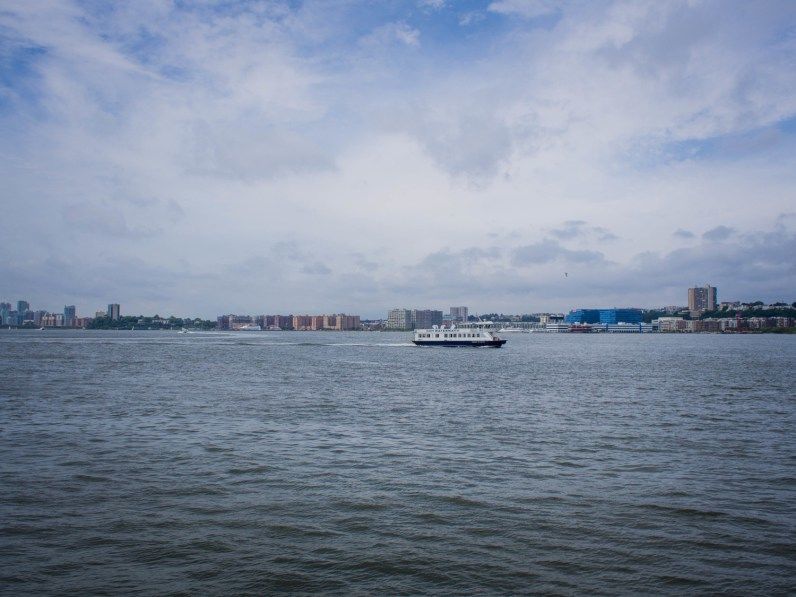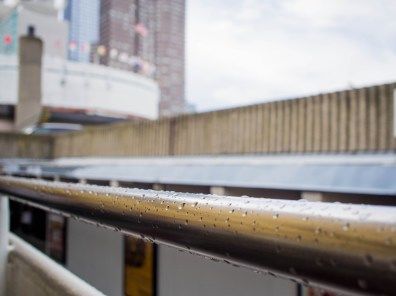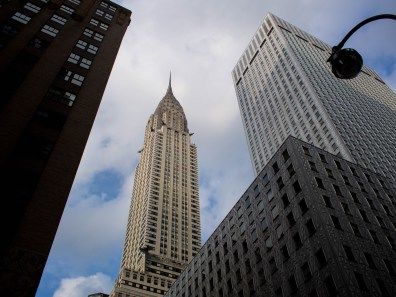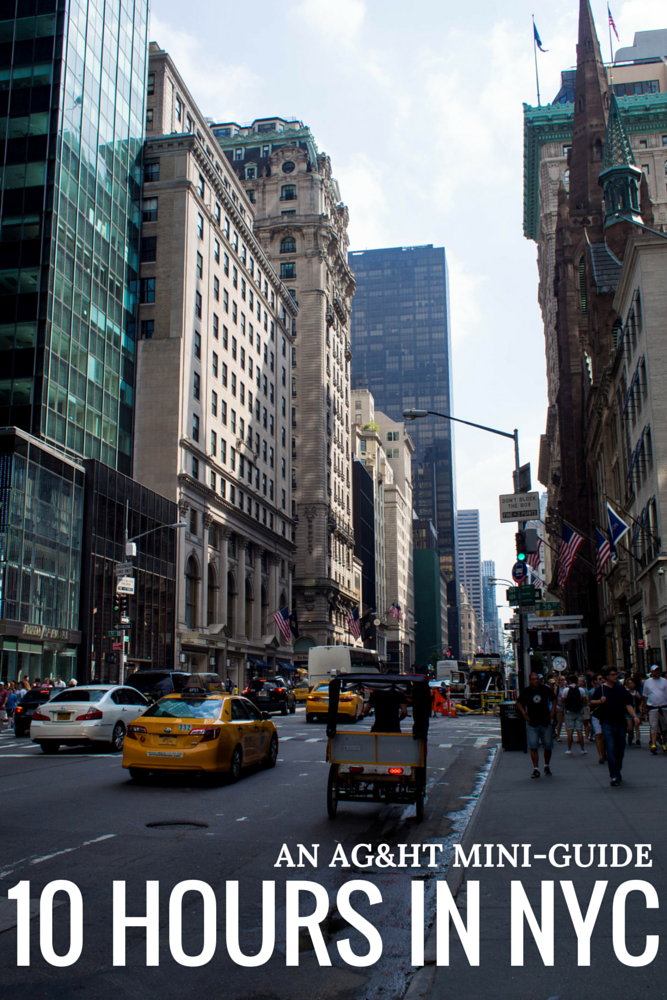 I shook the Russky awake and dragged him into the car. We started driving. It was 3:30 AM and he had no idea where we were going. I promise this won't end up being a story of an international kidnapping and extortion incident.

When I planned a weekend adventure about a month ago, he defiantly insisted that I "surprise him". So I did.
I booked a ticket on a bus departing from nearby Winchester for a pretty reasonable $80-ish dollars per person. While not the cheapest, the fee was well-worth not having to drive up ourselves and secure parking in the Big Apple. So on the bus we went, sleeping through the five hours it took us to reach our drop off point at Madison Square Garden. We received a cheerful goodbye and wishes of luck from our kindly bus guide, stepped onto the pavement wet with the morning's drizzle, and began to adventure.
From 9 AM to 7 PM we walked (and walked and walked), exploring one of the world's most iconic cities. We hit Central Park, Grand Central Station, Broadway, Times Square, the Statue of Liberty, Saint Patrick's Cathedral, Trump Tower… the list goes on (and includes a quick stopover in UNIQLO – just to say hello to my favorite shop!).
I hadn't been in New York for ages so I had only the most tenuous grasp on where we were going but the day turned out perfectly. The weather never got to the blistering hot point that the city is famed for so – despite a pounding headache throughout the day – I have to deem our 10 hours in NYC a great success.
We came, we saw a ton of stuff, we left happy.
The Russky and I only had a brief stopover in NYC so I was pretty thankful that I didn't have to dive into hotel options on this trip. In the city that never sleeps, competition is fierce and it takes a lot for a company to stand out above the rest. One I might consider if we ever lock down a longer stay iscitizenM, a part of the Dutch boutique chain right in Times Square.
Why? They've got a pretty great business model. As a traveler who doesn't give much thought to luxury services, citizenM sounds pretty close to perfect: fast, tech-y check in rather than check in. Tablet controlled rooms rather than a large staff. Lobbies more like living rooms rather than the typically stuffy affairs.
The perks of a hotel with the social aspects of a hostel?! Sign me up.
Next time, guys. Next time.
OUR NYC HIGHLIGHTS

Circle Line Landmark Tour: Despite the cringe-inducing price of the tours (honestly, I don't think I've ever spent $36 to do anything touristy before), the Circle Line Landmark Tour was the highlight of our trip. The 90-minute cruise starts on pier 83 and winds its way around Ellis Island and the Statue of Liberty before heading up the East River to see the Brooklyn and Williamsburg Bridges. Worth it. Do it. Enough said.
Two Boots: We stumbled into this Hell's Kitchen standby after hours of walking, mostly drawn in by the wildly colorful murals. The food didn't disappoint. Opened in 1987, Two Boots showcases a mix of Cajun-Italian cooking which is just as delightfully delicious as it sounds. (Lucky for you, the restaurant has spread to multiple locations throughout the US!)
Russian Samovar: If you'd like to feel the deep, distasteful apathy of Eastern European service, this is the place to go. In all seriousness, the Russky and I were cracking up about how the most awfully rude waitress from one of the most notoriously bad service countries managed to make it to America. The restaurant's infused vodka was amazing – their service makes you feel like you're back home in Russia.
The Russky's final verdict: great to visit, never to live. There you have it.
This trip was originally published on A Girl & Her Travels.