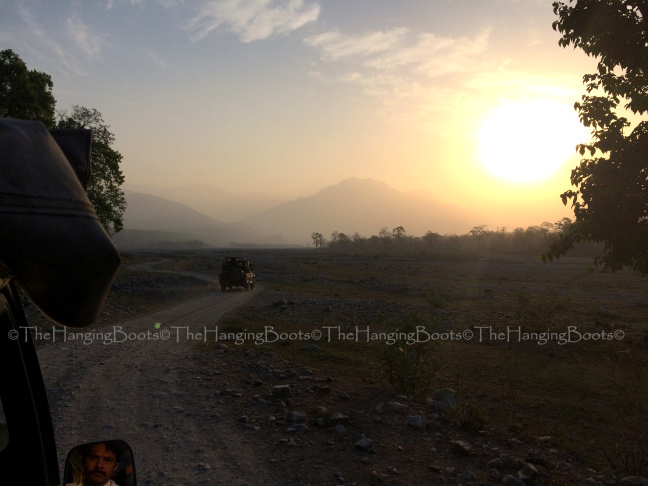 Abutting the Himalayas, the oldest National Park, Corbett is not just home to tigers, but has much more to offer, apart from the majestic cats.
The Pawalgarh conservation Reserve, which has become synonym with Tigers, also has a heavenly variety of feathered friends of humans, adventure sports and lovely breathtaking locales.
My battered suitcase was piled on the car, the journey was long (7 hours), I was excited as it was my first Safari trip but sleepy, before I could complete my doze, sudden change in the surrounding felt, it was fresh, refreshing and yes pollution free then I realized that we had left crowded city far behind.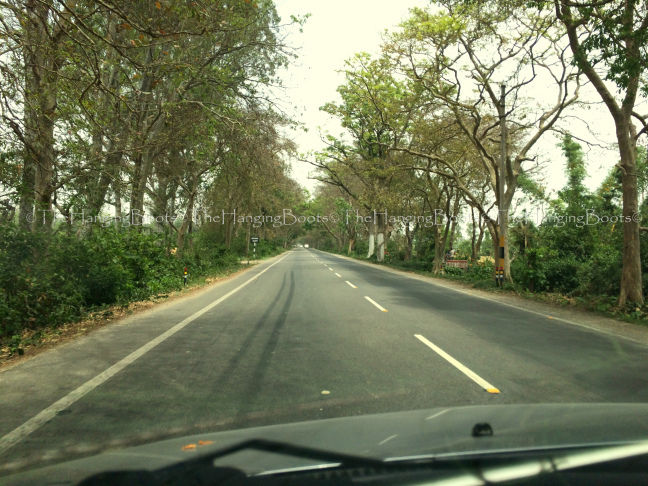 Escaping to a moment of high refinement while sampling an eclectic selection of the world's finest Wild cats and nature retreat, we finally came to the resort where we were greeted in the most traditional way.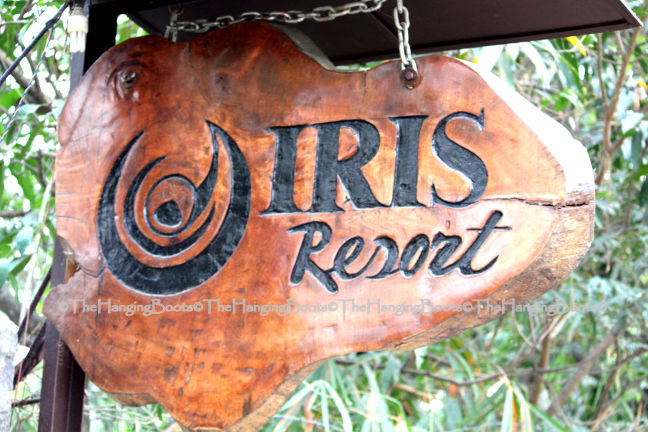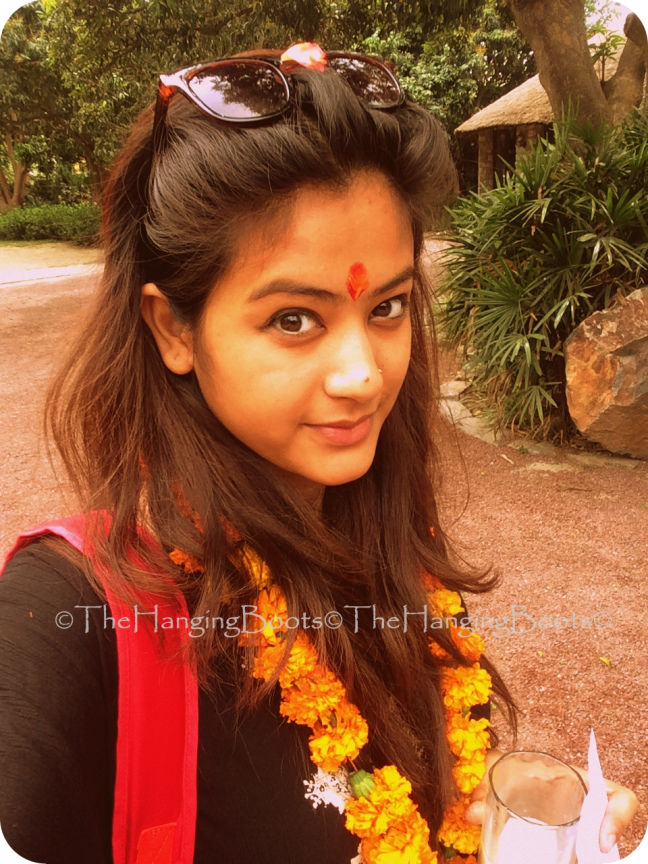 I experience the heartfelt satisfaction and a sense of security that emanates from a warm Indian welcome with the trademark Arti, Tikka and garland upon reaching the travel destination.
The hospitality is in the very essence of this hill state where the "Athithi's" are greeted with vermilion and cordially welcomed in the heavenly nature abode.. served only in the most elegant of settings.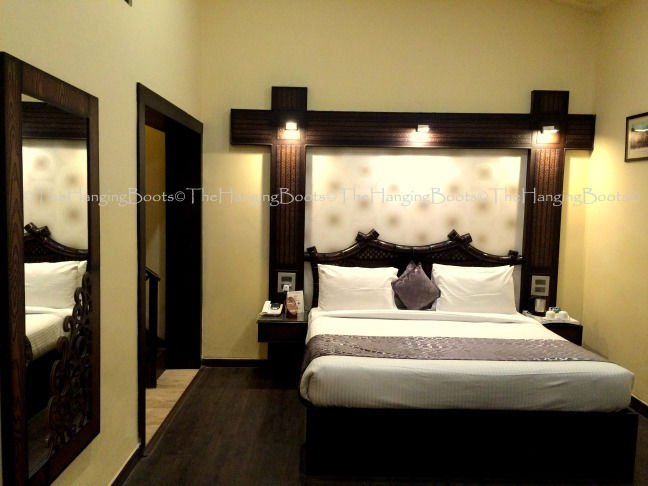 Before the sun bid adieu, we went for a small learning tour with Vinod Guide, to whom i used to call Guide Bhaiya (Brother).
Away from the cacophony of bustling city life, Kyari is a pure scenic bliss where there is no social media available but people connect with each other under the Salam trees in the evenings talking about the day to day blessings.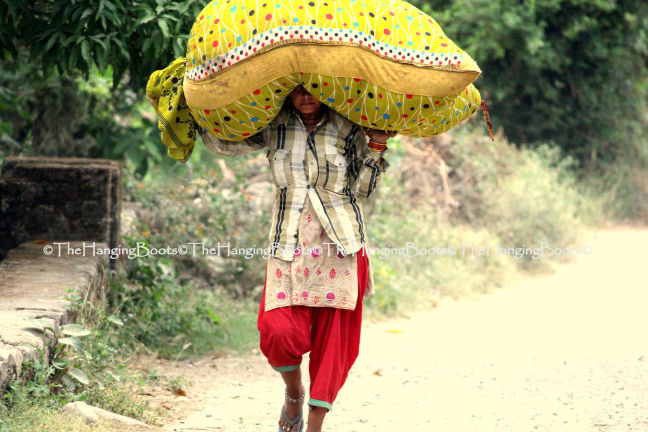 Guide Bhaiya made us aware about many herbal medicines like Gutti tree, Elephant year leafs.. etc. He further told us about how the local folks earn their bread and butter with farming and Sericulture.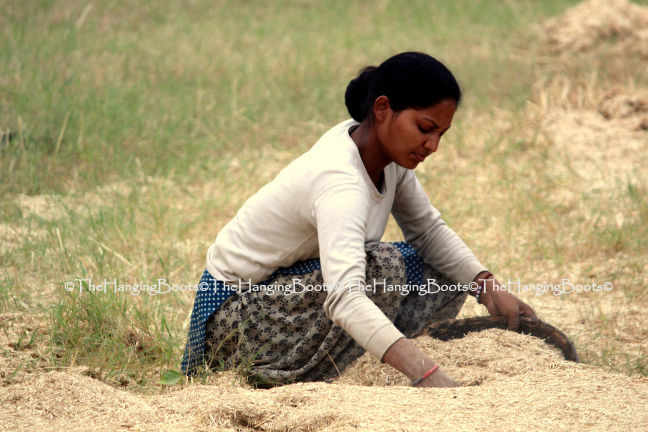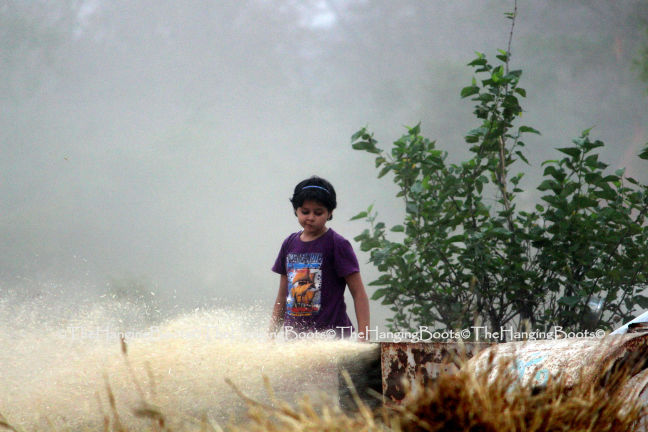 While walking in the alley, i felt something familiar, the people around me were speaking Kumauni and being from Garhwal.. i was able to understand it... For them we were the bunch of people from city, who are not aware of their culture, but they welcomed us with open heart and made us understand about their culture and living style.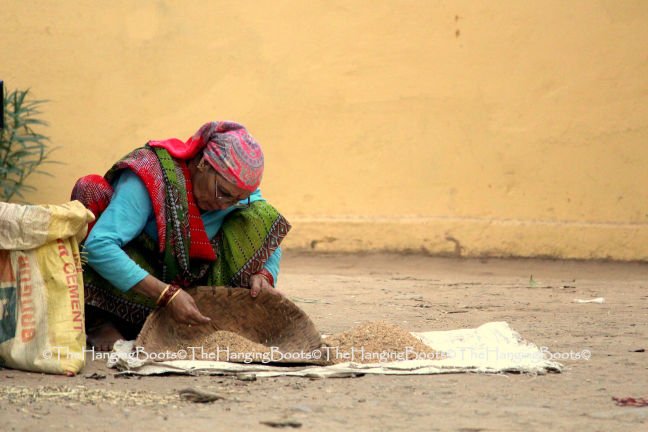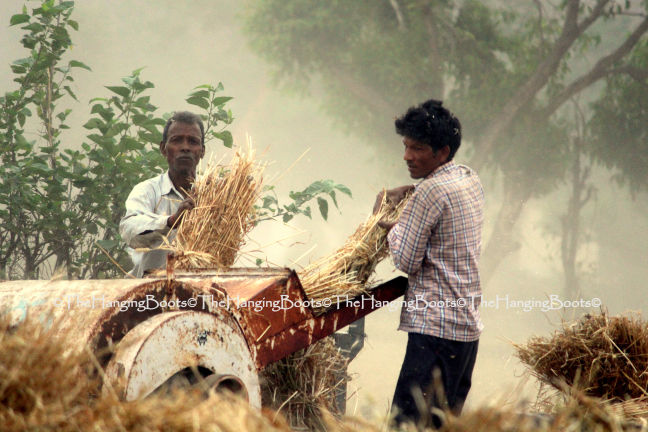 As the sun sets behind one of the hills, it leaves behind a majestic view of the mountain ranges - probably one of the the best scenic appearances. The sky gets enveloped in a reddish hue and the peaks get ornamented in red, making the way for moon-kissed night.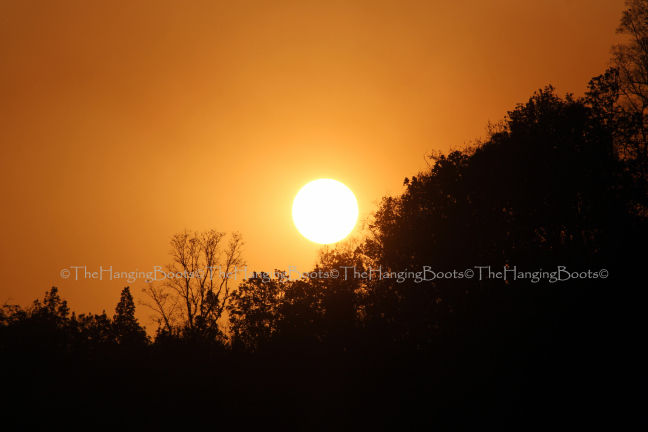 With our whole booked day with the people and flora and fauna of the village, our night was appointed with the flavorful dinner.
Our dinner table was set in the beautiful garden..Siting under the roof of stars.. we were waiting for the food like a tiger waits for its prey... and they served us the most delicious dinner i ever had..... The food was so good we were bursting at the steams...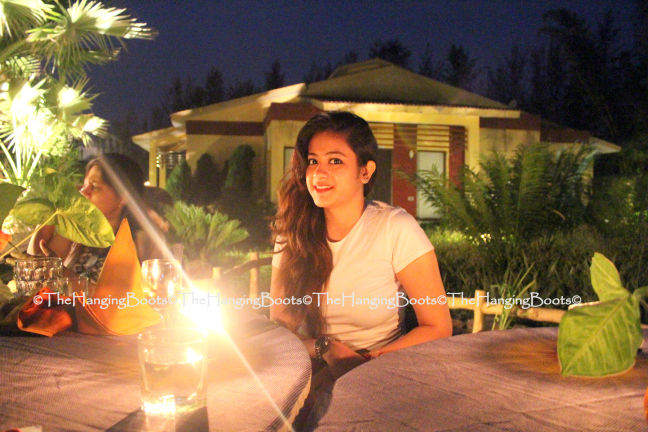 After whole jam packed day.. we decided to spend some relaxing hours and what better then Swimming...excited we jumped in feet first... listening to the nature music our night passed with water, stars and fresh breeze.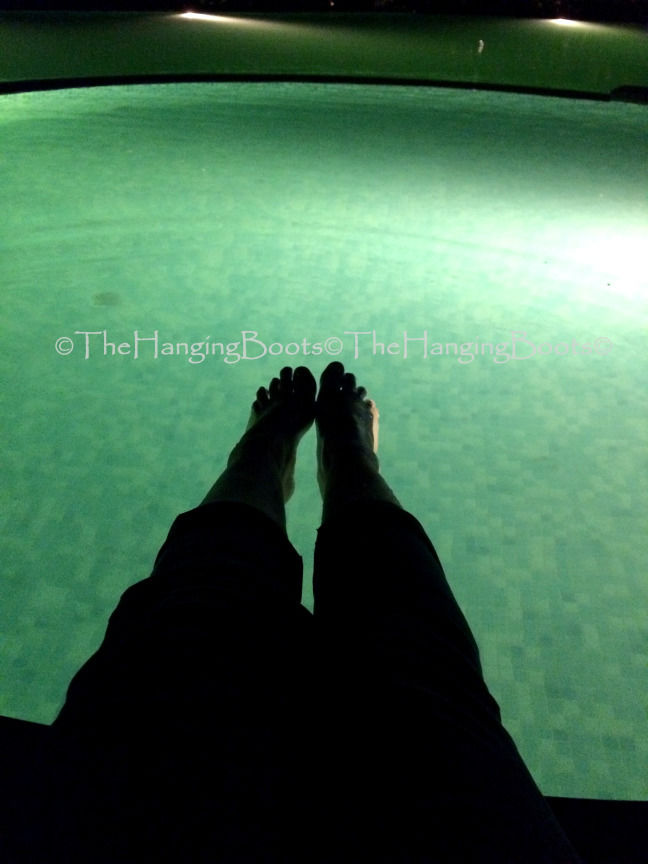 Day 2.. (Activity Day)
Huddled under a blanket next morning, after drowsy opening of the eyes, I found myself hanging with a rope in the center of a river path.. activities after activities we were on our toe... from body surfing, ladder climbing and river crossing and cycling..
Later on a thought hit my brain, its more than Safari about Corbett...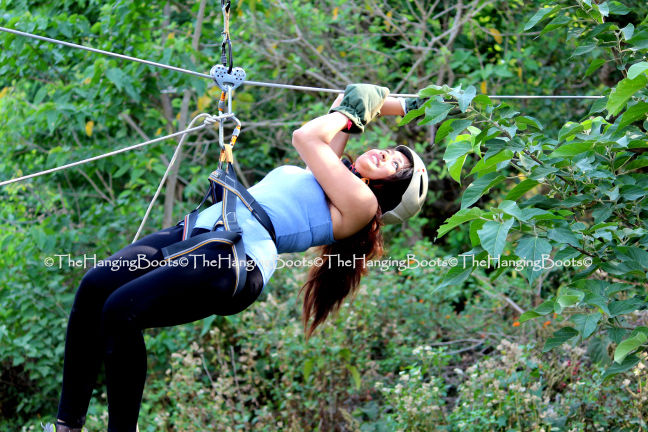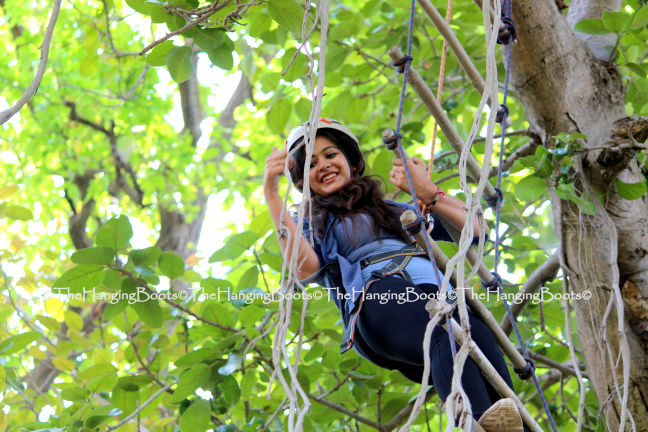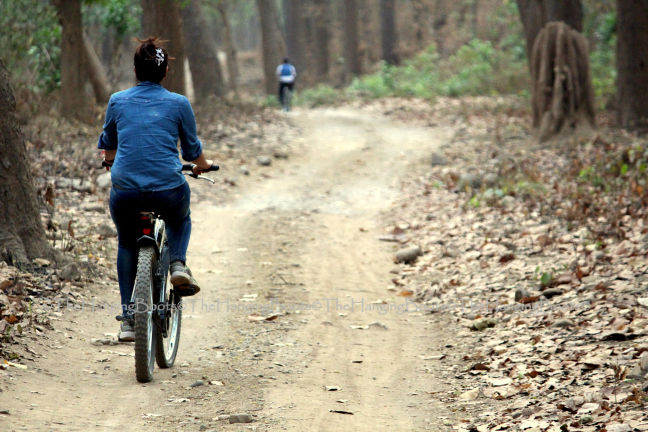 Few kilometres away from Kyari we went to meet none another than Jim Corbett.. or else i say ' Carpett Sahab '..in his very home..(which has been converted into a museum now).. he welcomed us with a smile and told us about his stories with photographs..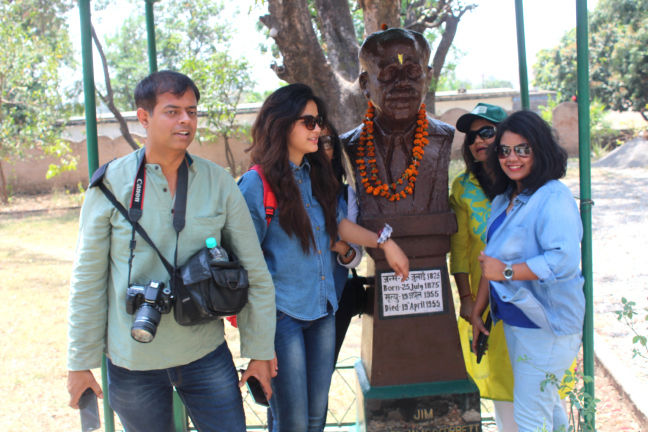 Bachleor of Pawalgarh (Bengal Tiger) is famous and we were curious to see where Mr Carpet killed him.. after a hair pin curves ride we reached to a cottage.. where a delicious home made food was waiting for us..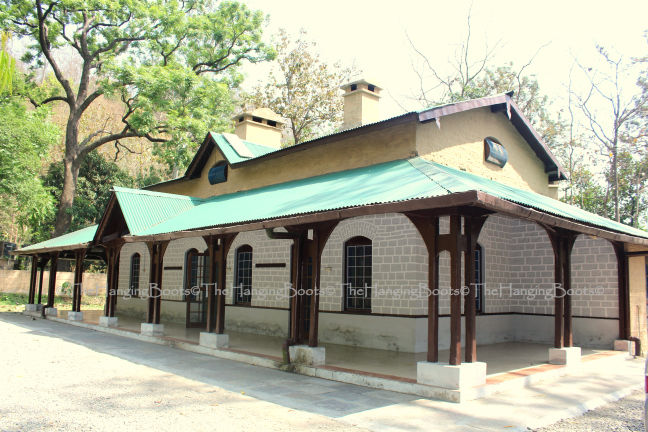 the food was delicious and tree under which Mr Carpet shot dead the tiger was majestic and still holding the story which he had been part of...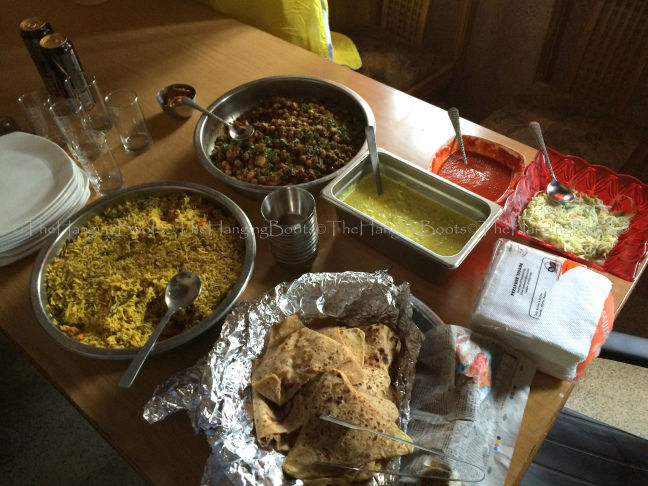 (Day 3-Safari time)
As it was my first Safari.. On our way to Sitabani temple Safari, i wanted to see tiger but what i experienced was beyond the majestic cats... the mesmerizing nature, beautiful flowers and abundance of pure and mystic fresh air- in one word, breathtaking!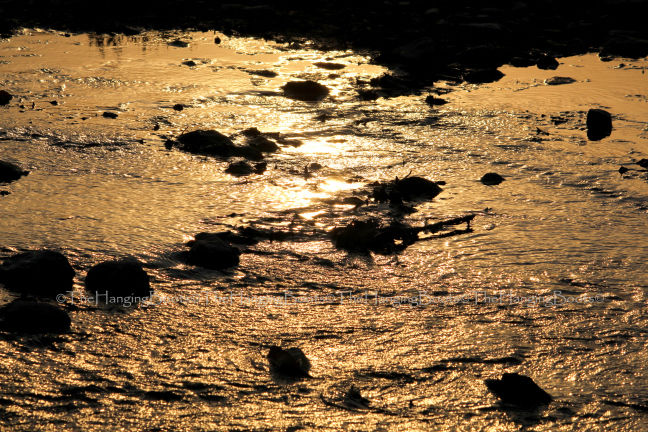 In their natural habitat..they are the king... its their choice whether they want to entertain you or not.. pretty obvious its jungle and we are not invited here...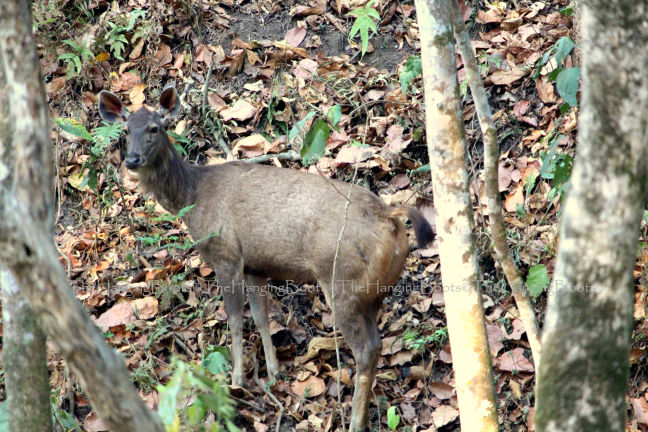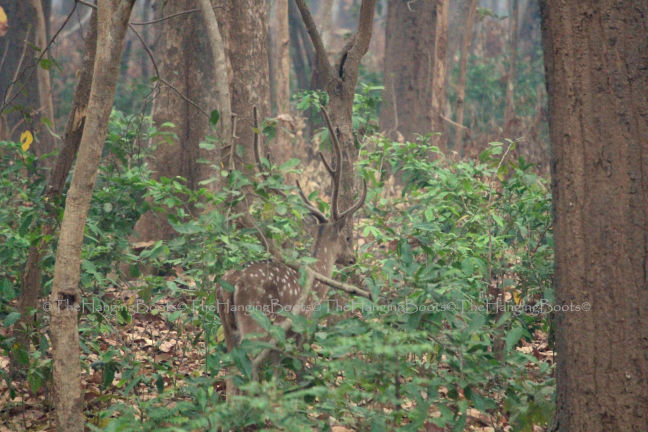 Seeta Bani Temple is dedicated to Devi Sita, the history says.. she entered into the lap of Mother Earth here. There was some power floating in the air..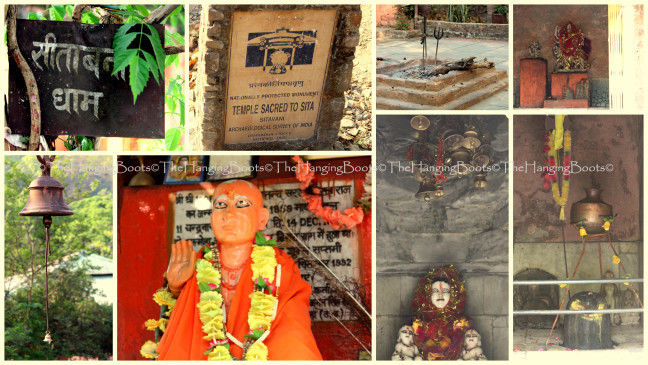 The temple itself is a relevant to the Indian Mythology..but for me what mattered was the journey...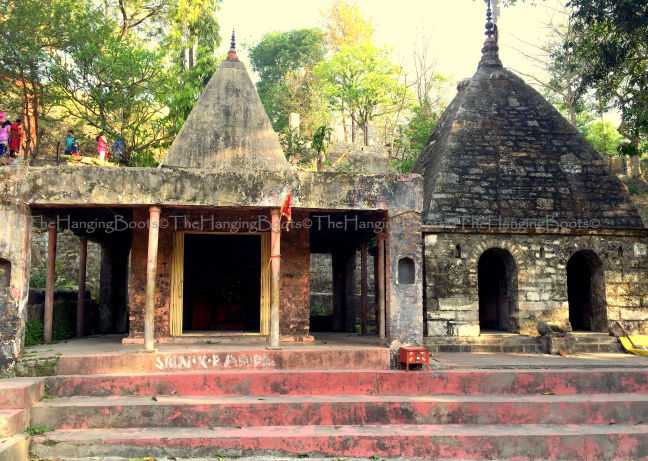 After long drive to the temple... we were hungry..and as is said that 2 mins is enough to pacify the hunger... " Maggi " was served to us outside the temple where our Car was parked and It was delectable.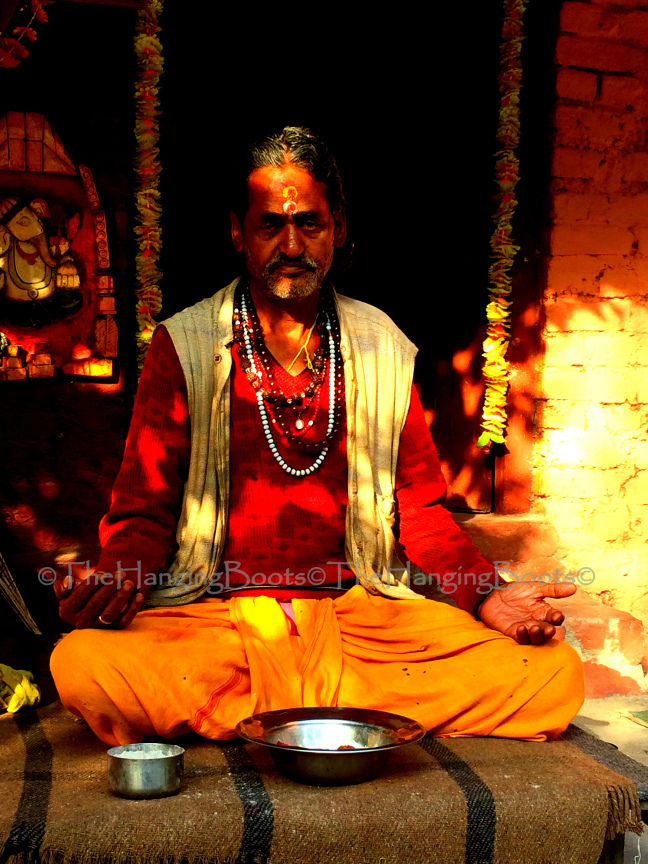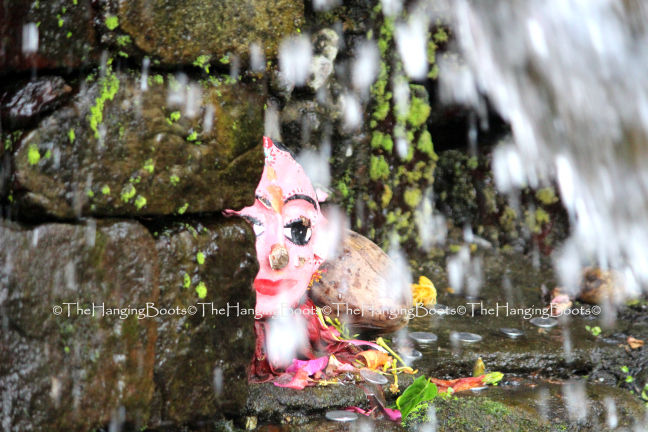 With the information that a group of elephants had passed an hour ago.. we ran into jungle and it was majestic.. better and bigger than my imagination.. broken branched and trees were there on the ground as the Tusker had destroyed everything cam in their way.. and that was definitely my ' Jungle Book ' experience.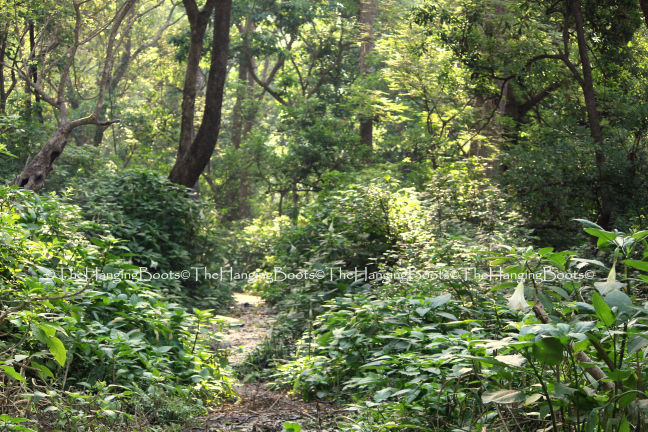 Later back to resort i met some feathered friend and an uncle up on Bamboo tree..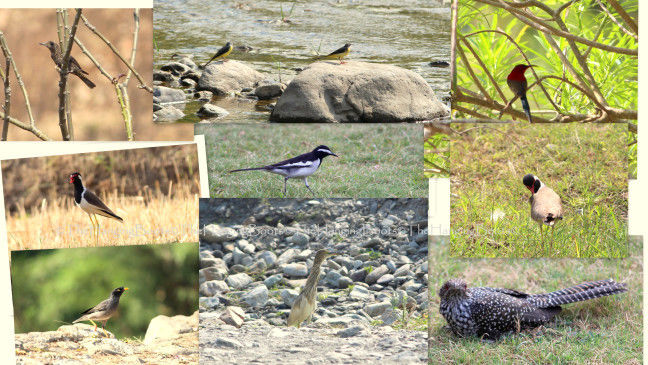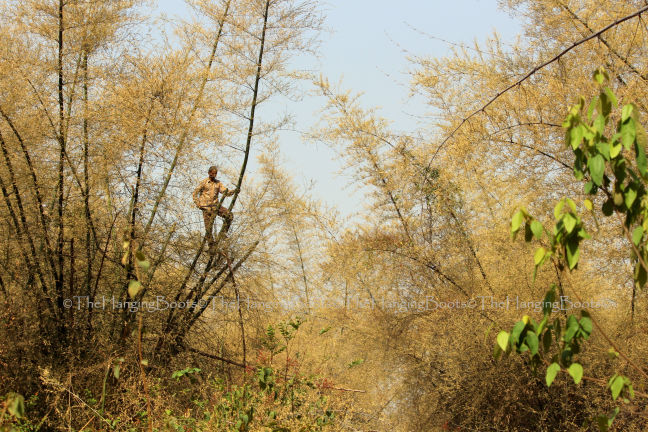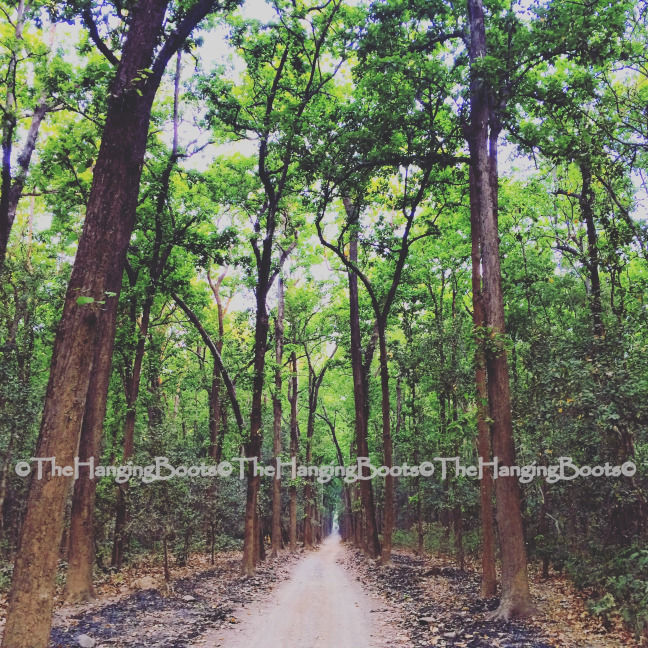 The journey was over.. we were on our way to the daily normal routine... It was good byee moment..
I was at my home unpacking bag.. but there was alot left somewhere in the jungle which i forget to bring back, which was my Soul .................
This post was originally published on The Hanging Boots.