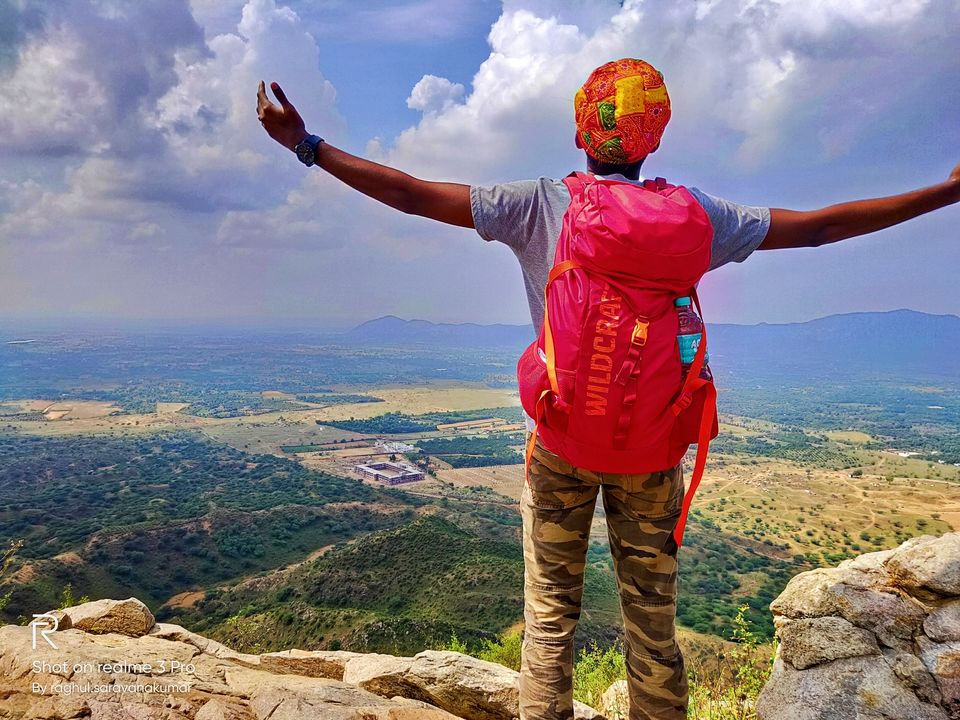 It was a cold moon day with a freezing cold wind and a hot coffee in my hand. I was chilling out with my other two friends and we were making fun of each other's. One of my friend got a girlfriend and he went out with her and yes it's Dussera and I live in a boy's hostel and half of the hostel is vanished just like the Thanos snapped his finger and killed Avengers in Avengers infinity war (lol).
We wanted to go desperately so I planned the trip to AJMER and PUSHKAR and that plan was a hurry burry plan. And we were lacking the equipment to carry. So I was making the list and my other two friends were packing the dresses for 3 days. We are 3 different people, one who doesn't know English and Hindi and the other doesn't know to read Hindi and to speak English and me who don't know any language except my mother tongue 😂.
We took our outpass and ran to catch a bus from Jaipur to Ajmer. It was a 3 hours travel and the travel made my neck to dislocate. That was road travel in a Bus. After 3 long yawning super comfort travel we stepped in Ajmer.
Any guesses what Happened there? Yes your guest was right as usual every tour guide expert who run a Auto rickshaw and a Taxi catch our hand and compelled us to sit in their auto. Phew escaping out from them was a difficult task.
We started our journey to Ajmer fort where the fort itself a museum. AJMER fort is once ruled by Akbar and later it was renovated by our Indian government. The old Ruins and the ancient history are heart warming that you never want to miss. After the Ajmer fort we travelled to Jain temple which is made of gold, yes purely made of gold where our eyes gets sparkle,and very nearby the Anasagar lake was present so we started to walk.
Chilling out in Anasagar lake is a little discomfort because many people visits and it's not even a picnic spot. You know what there is a street which makes your mouth watery and our stomach started to make some noise to load them up. So we tried every street food and trust me those are reallyyyyyyyyy aaawweesssoomme. The famous Ajmer kachori to variety of non vegetarian grills we had.
After filling our fuel, we started to walk towards Adhai din ka jompura. Where I witnessed the whole Holy Quran was written in a tomb and every Muslim should visit that place. The view from there was marvellous, the whole city was looking like a tiny dot.
That's it we are done in Ajmer and we didn't bought anything there coz it was not pocket friendly.
We started our travel to Pushkar.
After 30 minutes of twisty roads and a uphill way, we reached pushkar. The Holy place for Hindu. The fun fact is Ajmer and Pushkar are just divided by a single mountain and there were peace witnessed.
It was night and we found a hotel from OYO and asusual all the glitters are not gold right? The pics that we saw in oyo app and reality was vast deviated and what to do yet we are three bachelor's right! We stayed there. It was present opposite side of the PUSHKAR LAKE and the view was just awesome.
The night street exploring made us to buy everything but still money makes sense.
After the sunrise we checked out the room and it was raining heavily and our street got flooded. We realized we are in serious trouble but our desperate heart made us to walk in the water too! Yes we were walking in the flood.
The kachori and aaloo samosa were done as a breakfast and it was good. You may ask what did we guys do last night dinner. We are biscuits and Maggi to save our budget.
The whole street were filled by Israeli touristers and they literally live there. Even the menu card were printed in Israeli letters not in English even. That much famous and the rent bike are like from TVS XL to ROYAL ENFIELD 350X you just name the bike you get any bike you wish. But we never re.ted one because we are too fond of nature and some Greta thundenberg were in our mind (lol).
We reached the Gau ghat, pushkar lake, acheli Ghat. The ghats are basically divided and it has some powers that if we take bath in this ghats we get rid of our sin. You can hear some classical music drums and also some rock music. You can witness Israeli pizza to dhal bati churma. After getting bathed in the lake we reached savitri mata temple which is situated in the top of the hill by walk. To reach the top we used Rope car transport.
We got down with a good dharshan and a camel safari made us to learn what pushkar is.
We again headed towards our hostel in Jaipur.
All we learned is INDIA is divided by many religious beliefs but still we stand one. Holy places have the fun part too and you will be enlightened if you notice everything with a good heart. A positive note respect all religion.