'Do the Diu' at least once in your lifetime. Do it when you are bogged down and in search of some quiet time.
I suggest stay in the city rather than any resort outside. You shall be rewarded with night walks, exciting eating-places, sitting near anchored ships, seeing coast guards patrolling and of course the liquor.
We took an overnight sleeper coach bus from Ahmedabad and reached 9ish in the morning. Since the hotel wasn't ready, we decided to go for some breakfast.
From the hotel Apaar, O' Coqueiro was 10 minutes walking through the alleys of Diu. The food is fine, Portuguese styled fish is recommended though. On your way back, stop for some soda and homemade ice cream at Shri Ramvijay refreshments.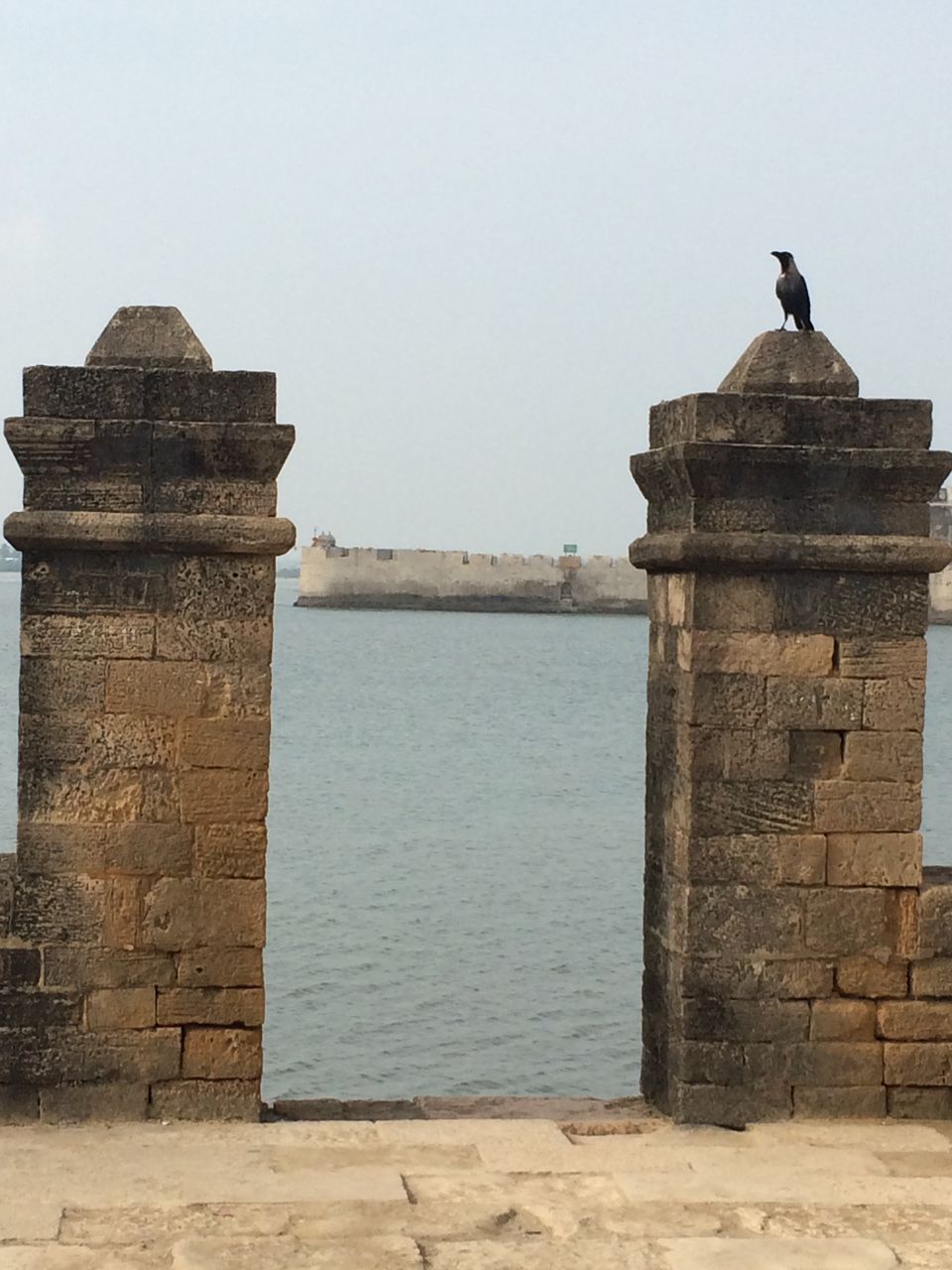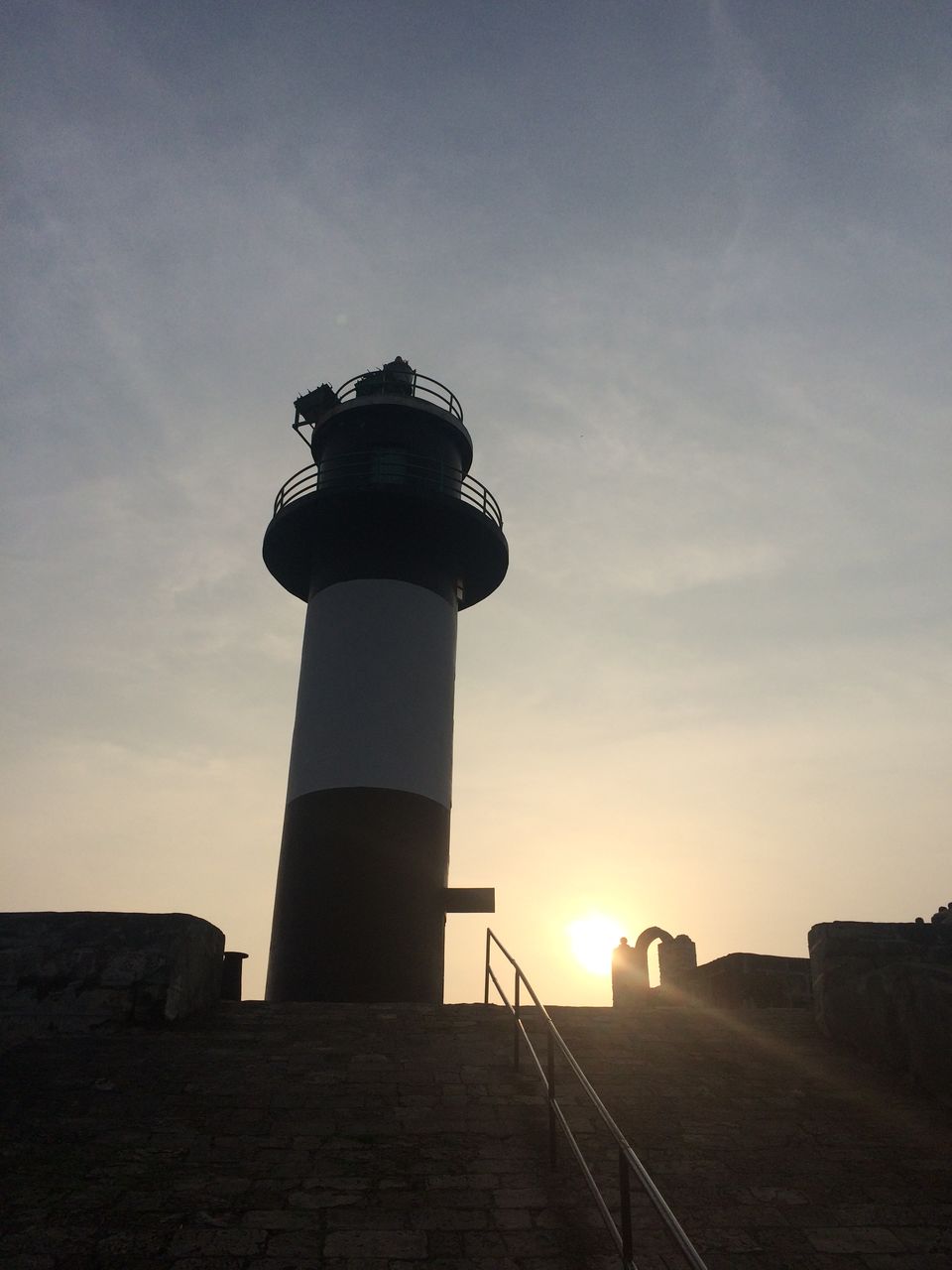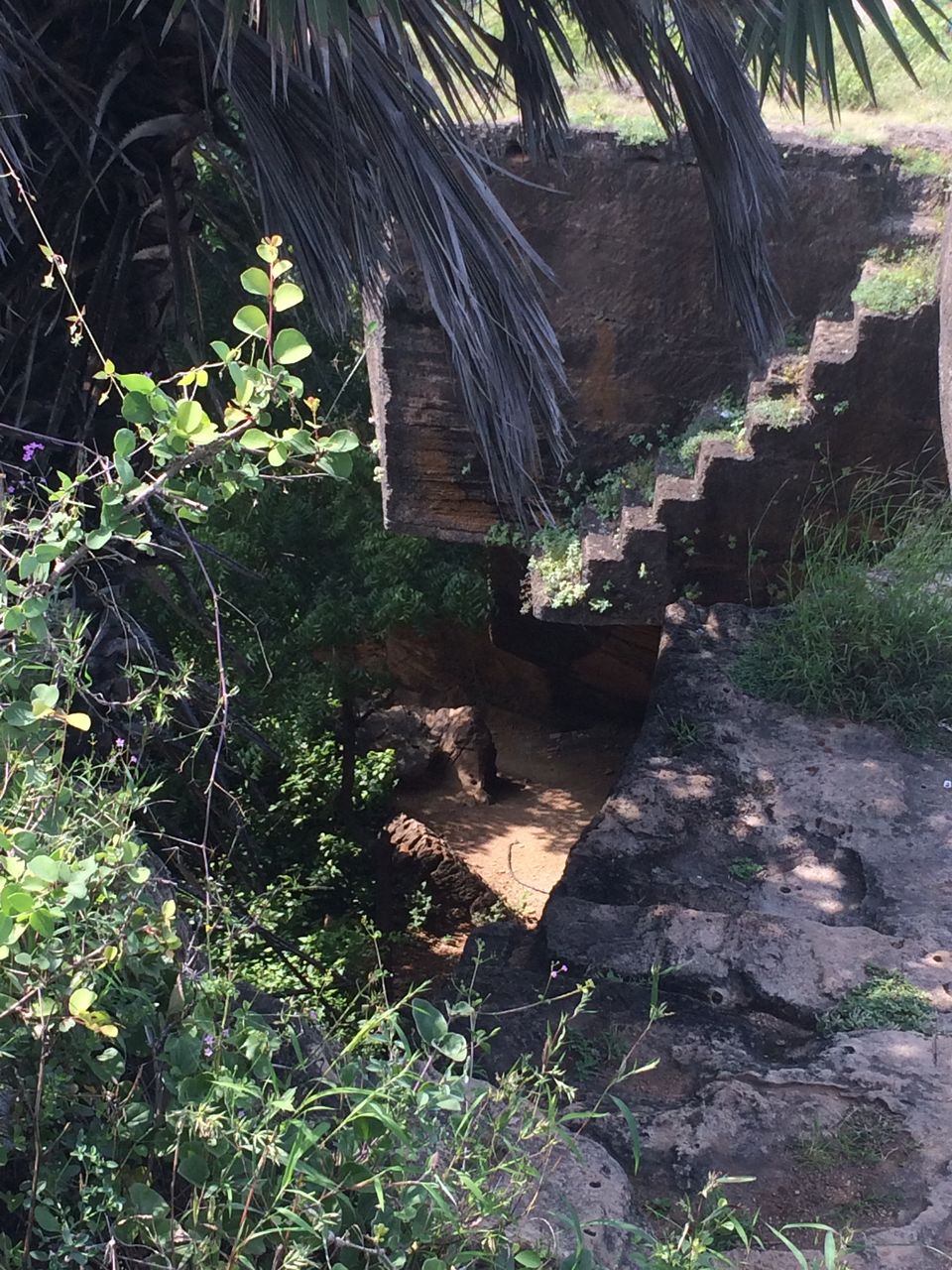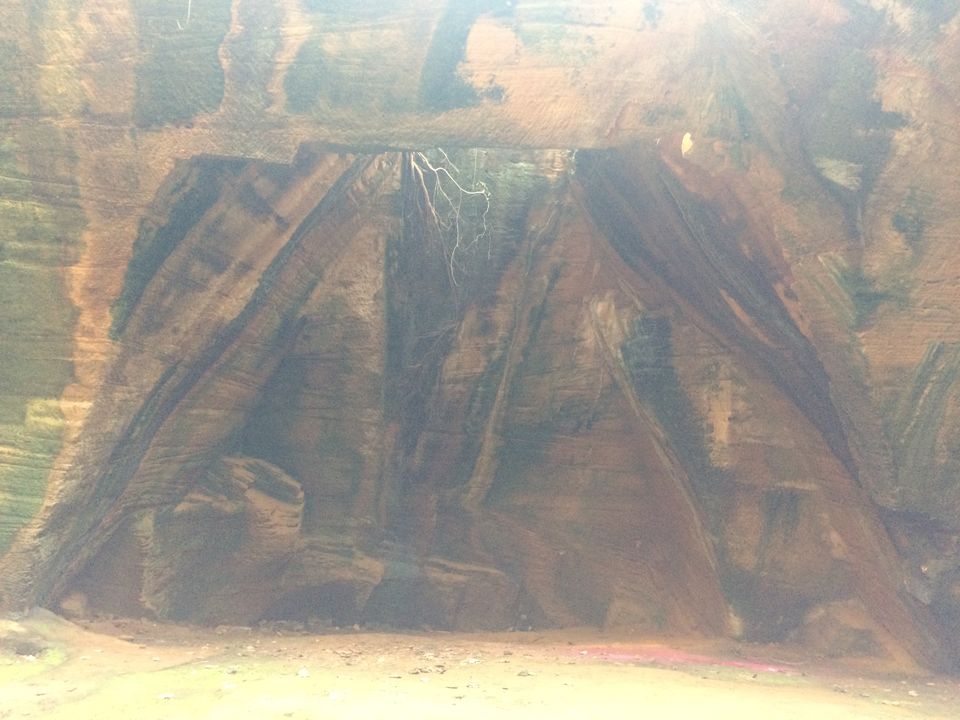 After settling down in the hotel, we decided to go see the famous Diu Fort. Was it worth all the hype! Oh yes it was. A grand fort it is. You can easily spend a couple of hours there walking the length and breadth of it. The pictures will come out so beautifully that you can frame them.
Don't miss the view of Panikota fort from the entrance of Fort. Unfortunately, the ferry ride was closed when we went. They are restoring it. So possibly, when you go it will be open for a walk through. Tell me how was it!
As you enter the gigantic fort, you see different roads diverge. Take 'em all. You can halt at various places during your walk, sit, go back and go ahead. Look out at the sea. Take your time, sit, mediate, introspect or just have a good time with your friend.
Be sure to witness the sun go down at the lighthouse. Cool breeze and Arabian Sea will give you a very happy-feel-good feeling. On your way back, walk and explore the various alleys. From there you can go to the Jalandhar Beach. It isn't a walking distance but if you have a rented scooty for the day it will help else autos run. Only problem is on your way back, if it gets dark, you won't find any public conveyance. We were happy to walk back but for some that might be a problem.
There are enough places in the city, open till late, where you can have a quiet dinner. We had it at a restaurant called Apna. You should see the picture here of the gigantic fish my two friends managed to finish between themselves.
The second day we had an early breakfast, rented a scooty and drove to the famous Nagoa beach. It's the most famous of all the beaches and you will find everyyyyonnnne there. If you are fine with it, get some adrenaline rush by jumping in the water and some water sport. Otherwise, you can stay away from the crowd and bask in the lovely sun towards the less populated stretches.
After about 4 hours there, drenched in salt water, sand in our hair and heels we went on to explore the Naida caves. Not very well known, but absolutely a find! It has a labyrinth kind feels and you can just walk around feeling like Alice. You can take hidden stairs, reach the top and come down again. Play peek-a-boo with your friends.
Get back to your hotel, take a rest, and try getting rid of all the sand. In the evening, take a walk back to the fort. Very near to the fort, a broken path leads you to the sunset point. You just can't leave Diu without going there. You will be absolutely amazed at the scenery you get to witness- meadow feels.You can get a picnic basket and lay there reading a book and sipping on the cool breeze. If you stay long enough till the sun goes down, you can see the lighthouse start giving signals to the passing ships.
Of course, you can stay another day but if you have limited days, I'd suggest you get back to Ahmedabad via Somnath. If you are visiting during the navratras don't miss putting on your lehengas and trying garba. Shop at Law gardens till late in the evening/night. Haggle for those chanya cholis, gorge on the amazing gujju thaali at Swati's. Get to Manik Chowk at 12:30 at night for the best street food. Catch up with your friends at 2 in the morning at waterfront and take an early morning flight out from Ahmedabad.
Tell me when you come back. Did you see all? 'Did you do the Diu?'