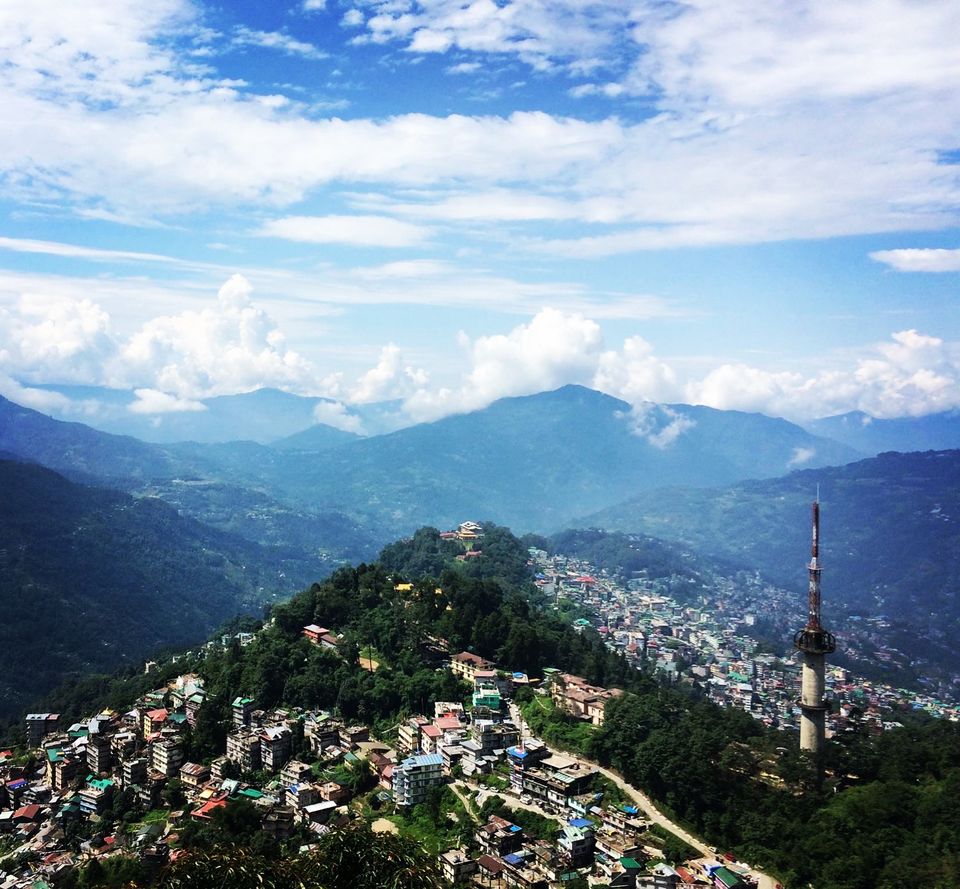 We, Indians, have come a long way from the time when holidays were mostly family trips to places of pilgrimages and involved travelling in rickety buses, staying at dharamshalas and taking tons of family portraits with a backdrop of the temple with our Kodak film cameras. However, we still are learning to travel, and cannot, as yet, call ourselves seasoned, mature, responsible tourists.
I worked in a beach resort in Goa for a year, and I had tourists coming in from all parts of the world. My job was quite exciting as it involved communicating with tourists coming to the resort and making them feel at home in this place foreign to them.
Being a part of the hosting team of this resort, I had delightful, enriching experiences interacting with some of the tourists—the more hippie, garrulous ones. Quite some storytellers they were. Others were polite and well-mannered, but would mostly keep to themselves and we were absolutely okay with that. And then there were also some who would become a pain in the neck with their annoying idiosyncrasies, and we couldn't wait for those tourists to leave. I'm trying not to sound like a chauvinist, but we, Indians, are among the most troublesome and irresponsible tourists. Not that foreigners are not rude, or exploitative, or overly fastidious, but from my experience, I've found out that many of us have not yet imbibed the even the most common practices of being good guests.
I've made a list of some of those annoying habits, hoping that those who read them will become more conscious of their behavior while travelling and try to be more responsible tourists.
(I've added a lot of irrelevant photos here and there from my travels, just for the sake of pleasant pauses in this nasty blog.)
1. Not responding to messages: Tourists while inquiring will be like—How far is your place from X temple or Y resort? Can 4 people adjust in one room? Can you put an extra bed in the room? What is there to see around? Can we rent a car to drive around? Is this place safe for children? Can we bring our cat? What time can we have breakfast? What do you serve in breakfast? What's the best price you can give us? Won't you give any further discount? Is the airport pickup complementary? So and so forth… Though most of this information is available on our website and our online portals, yet we answer these questions over and over again so that tourists have no lingering doubts and it's easier for them to make up their mind about choosing or not choosing our place. But when our 500-word answers receive no responses at all, not even a "K", one can't help feeling miserable at people's lack of regard for others' time and effort.
2. Harassing staff members: Some people while travelling leave their manners and decency back at home, and this is not just the case with Indian tourists, but foreigners as well. A Russian guest we once hosted was upset because she wanted to checkout one day earlier than the scheduled checkout because of a spontaneous plan she'd made to go to some other place, and we would not refund her money for that one day because she had given us a notice of less than 2 days, and that too during NYE. The manager was trying to convince her very politely that what she wanted wasn't feasible because of our cancellation policy.But, she got all worked up and yelled at him, "How dare you look me in the eye when talking to me!" in front of everyone in the restaurant. The manager was stunned, and so were we at the blatant racism.
3. Utter disregard for the sanctity of a place: This is particularly a problem we've had with Indian tourists. Many of them are absolutely ignorant of any responsibility that they have towards the place they are visiting. They'll throw their trash on the road while driving, picnic on the beach and leave their leftovers there, spit everywhere, fling beer bottles into the sea and talk and laugh loudly in public places like restaurants and disturb others. North Indians tourists are particularly notorious for their park-the-car-on-the-roadside-open-beer-bottles-drink-and-dance routines.
4. Making other people uncomfortable with their stares and comments: A male problem, mostly. They're in a habit of staring at people, especially at women from other countries and making them feel uncomfortable. But even the women sometimes gape at others and then huddle together to pass ridiculing remarks about them in whispers. Once, an Indian male was sitting in our restaurant having his food using his hands instead of a spoon and fork, and two German girls sitting on the table next to him were looking at him with disgust and commenting in German, "Uh! That's so dirty. How can they eat like that!." The funny thing is that the guy also happened to know German and he overheard the girls say that. Before leaving, he smiled knowingly and said to them in German—"Have a good day, you two." The girls almost died with embarrassment.
5. Being lecherous creeps: Women tourists often complain about strange men ogling at them, stalking them and passing lewd remarks, and sadly, this behaviour comes from men from everywhere. Telling off tourists for this is also a little tricky. Even females working in the tourism industry suffer a lot of sexual harassment. An elderly American male once staying with us tried to molest one of the workers here and we had to throw him out the next day. I think we need a new signboard here saying "Assholes displaying any symptoms of their inappropriate horniness will be PUNISHED SEVERELY."
6. Wasting precious resources: We've had people who'll go out of their rooms leaving all the lights, fans, ACs, etc. on and not return for hours and hours. Then some even leave the taps and showers on sometimes. Just because it's not our house, and we're not paying any bills for these things, so it's okay behaving like that, right?
7. Everything's complementary, right? Well, sometimes we feel that we need to put lists in every room about what's complementary and what's not for some guests' information who don't know where to draw the line while taking things from hotels. Soap bars and shampoos are okay, guests are entitled to take these with them. But stuffing their handbag with 3 rolls of toilet paper? Taking all the towels? Not just the towels, but bed sheets and pillow covers as well? One day, a guest very coolly came to the restaurant counter and without saying anything, took two menu books from there and walked out.
8. Bathroom manners: Poop floating in the chamber-pot *cringe*. One really has to be suffering from severe short-term memory loss to forget that one has just relieved oneself and thus, needs to flush the toilet. And even worse are those who flush down other things into the toilet—toilet paper, sanitary napkins, diapers, etc. Just the last Christmas Eve, we were getting ready to host a big, Christmas special dinner party when our common washrooms got choked and a plumber had to be called immediately. The guests who'd come had to use the washrooms next door, and bear with all the stink as a result of the cleaning that was going on. The things blocking the sewage pipe—a bikini bottom, balls of hair, and loads of napkins. *red-faced with embarrassment*
9. Haggling too much: We give discounts on a number of occasions—during the off-season, to returning guests, to guests who are staying for a long duration, to even those who just ask for it like that! But then are some who're just impossible to satisfy. Let alone leave a tip, they don't even want to pay what's due.
"The bill's 2950 INR."
"Could we have some discount on that?"
"Umm… it's the high season so we are not really giving out any discounts right now. But if you come next time, there'll be a 10% discount for you."
"Come on… just a little something here and there."
"Hmm… we'll give you a 10% discount. So now you have to pay 2655 INR."
"Lovely! Now let's round it off to 2500 INR."
*Aaaarrrgggghhhh*
Coorg
10. Drunk behavior: I don't even know where to start on this. There are different kinds of drunken people. There are those who get all emotional and chatty after drinks. We need a little bit of extra patience while listening to them, but they're okay. Then there are those who get so drunk that they pass out on the beach or in the restaurant. These kinds embarrass only themselves. The worst are the ones who go about bothering other guests. This one time, a woman got so drunk that she went to another guest's room and passed out on his bed! The guest, when he saw her in his room wasn't sure if he was more surprised or embarrassed by it. And we, the staff members were also in a difficult spot as to how to get that woman out of that guest's room. Well...
Among other, most commonly found annoying habits are not turning up for meals on time and then complaining that the food was served cold, etching "Raju loves Pooja" on walls and trees, insisting on early check ins and late check outs without paying for them, asking for room upgrades and extra portions without wanting to pay for them. One guest, very audaciously, refused to vacate the room on the day of the scheduled check out, and left the manager flustered and sick with worry just before other guests were about to arrive and check in to that room.
We have a lot to learning to do, and I hope we'll do it soon.