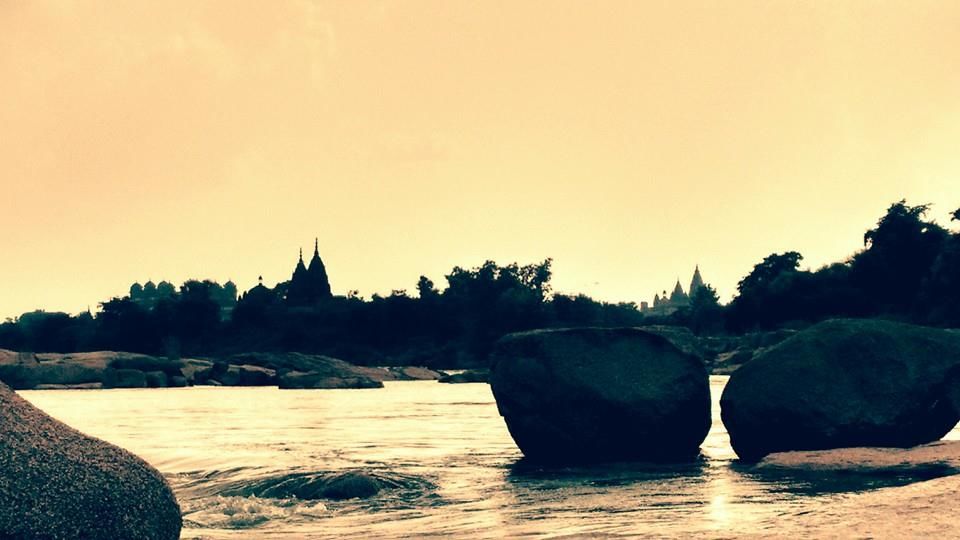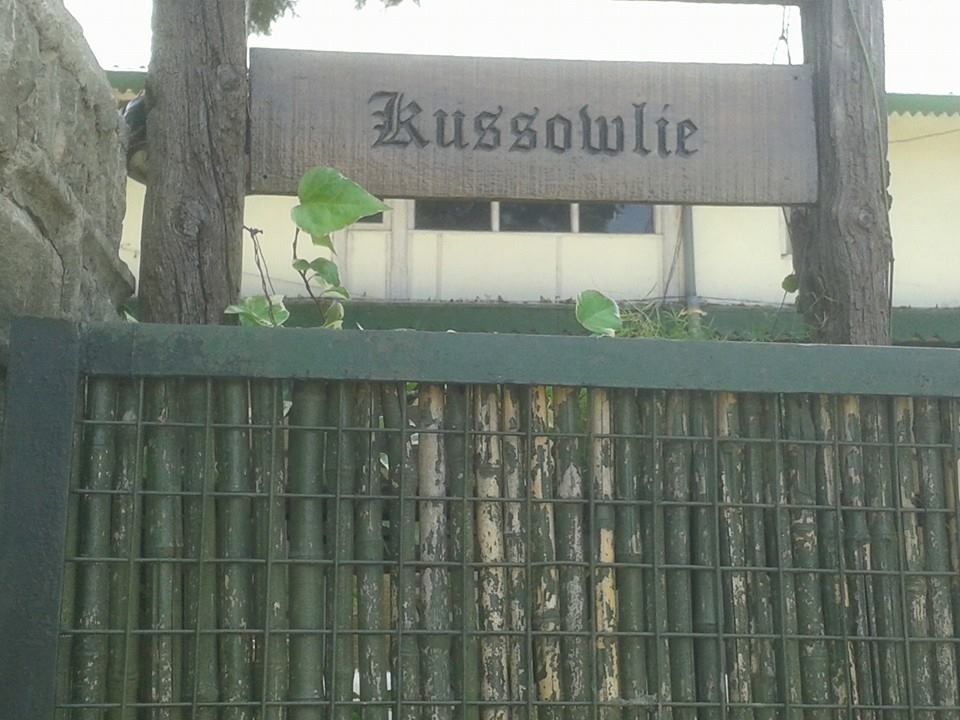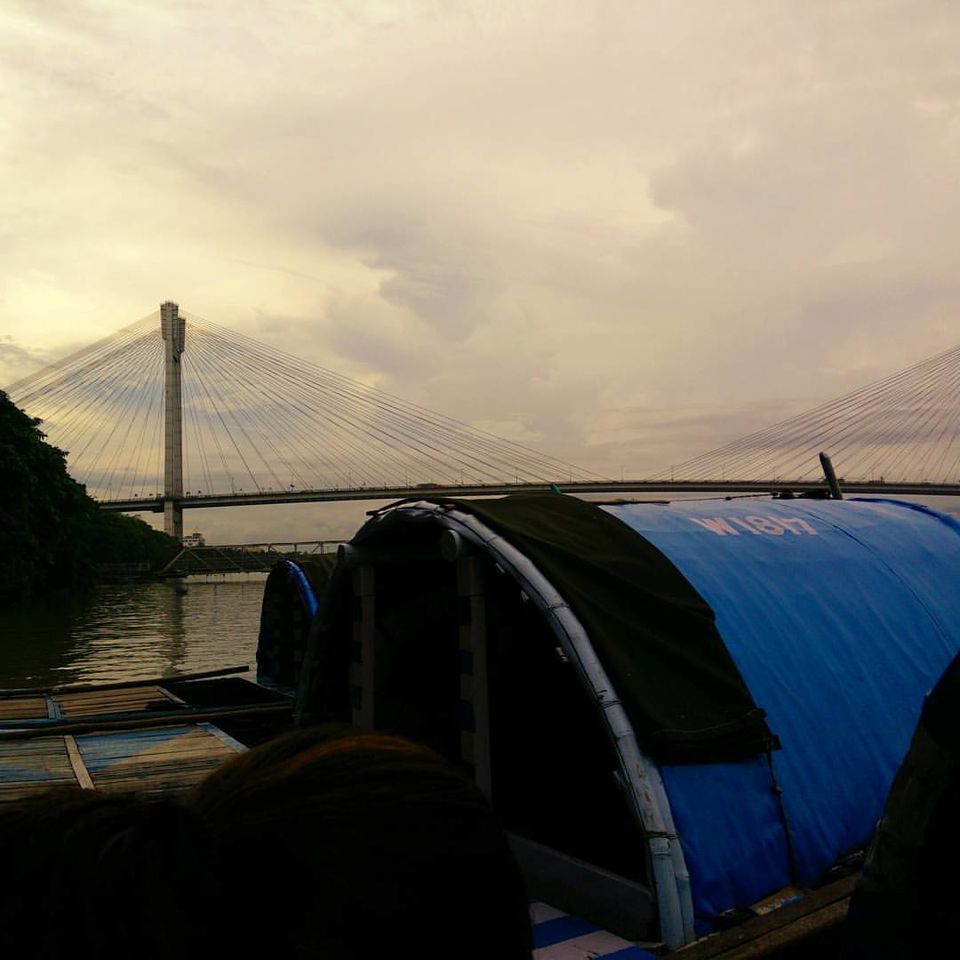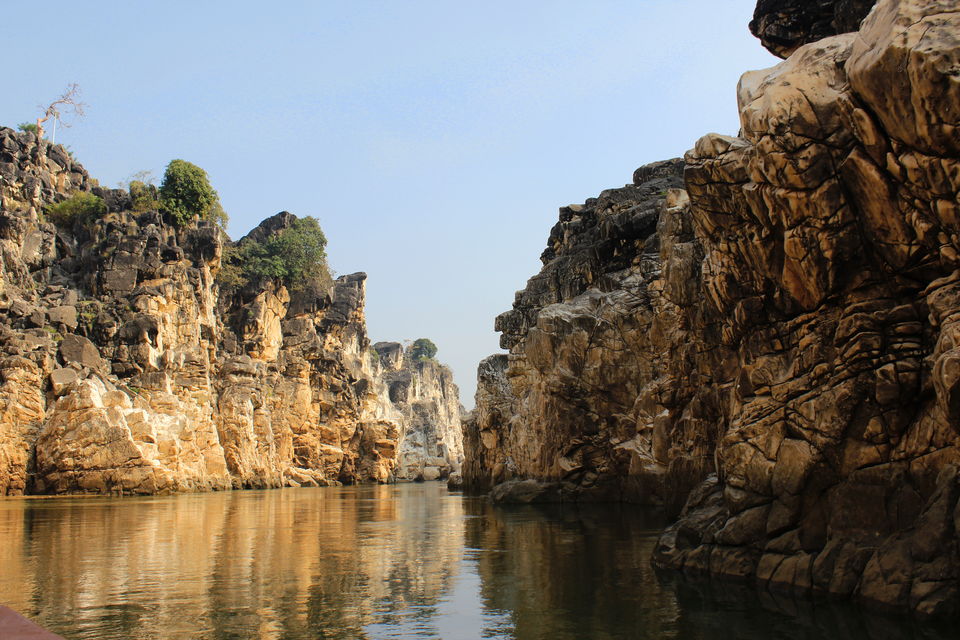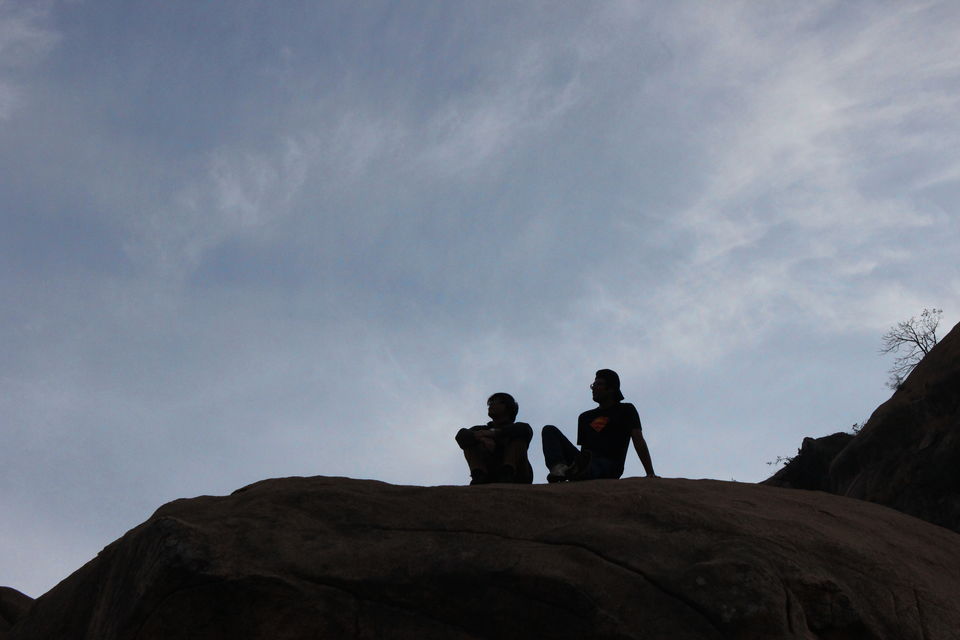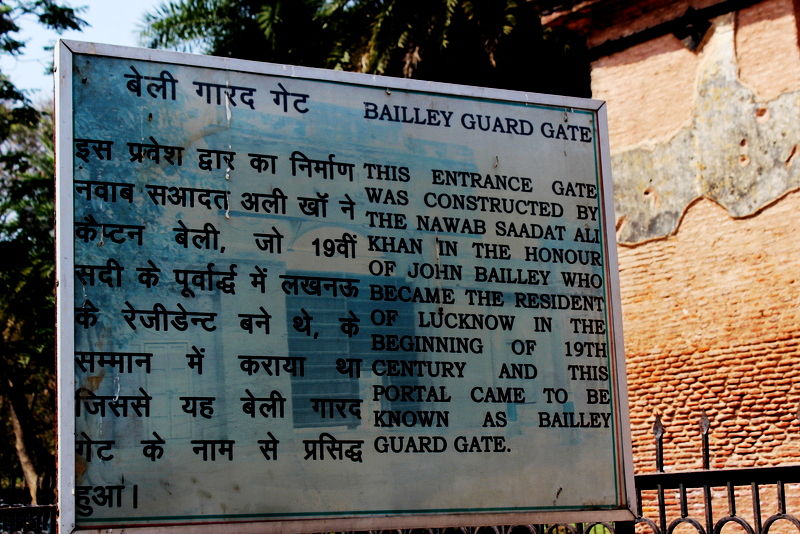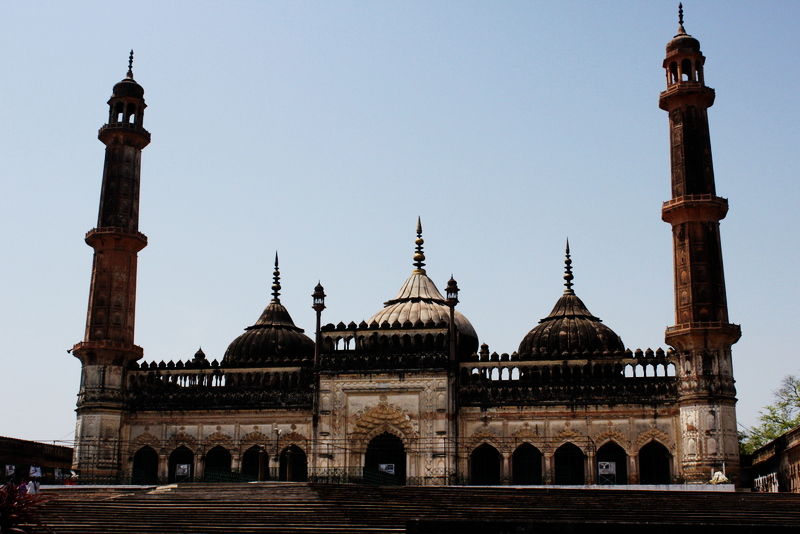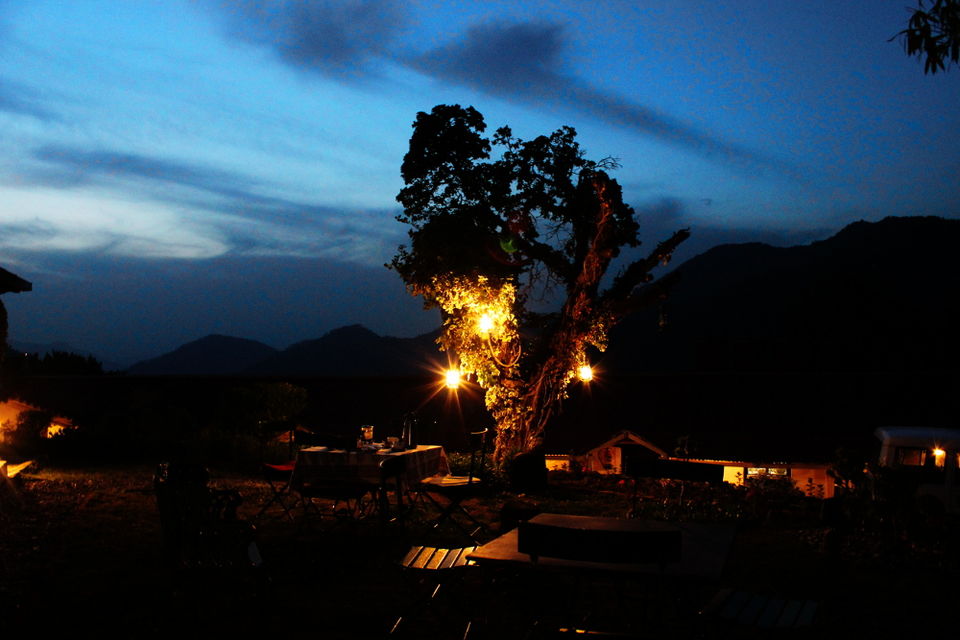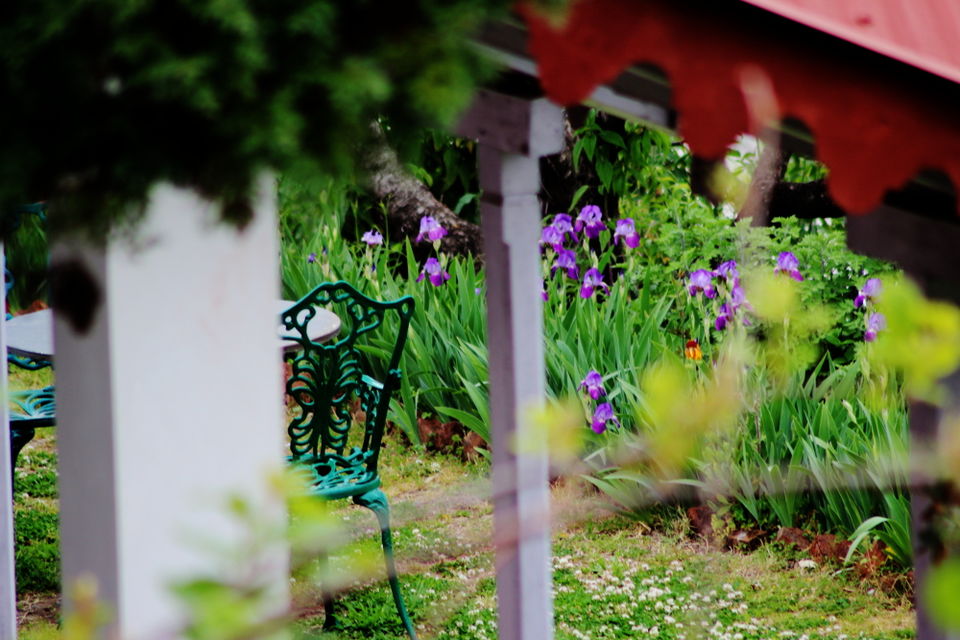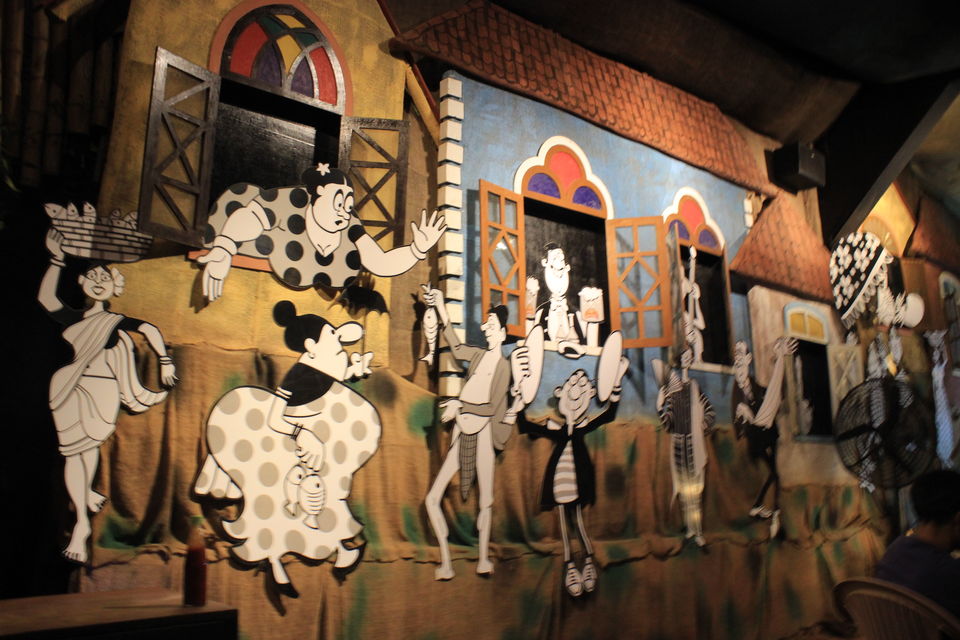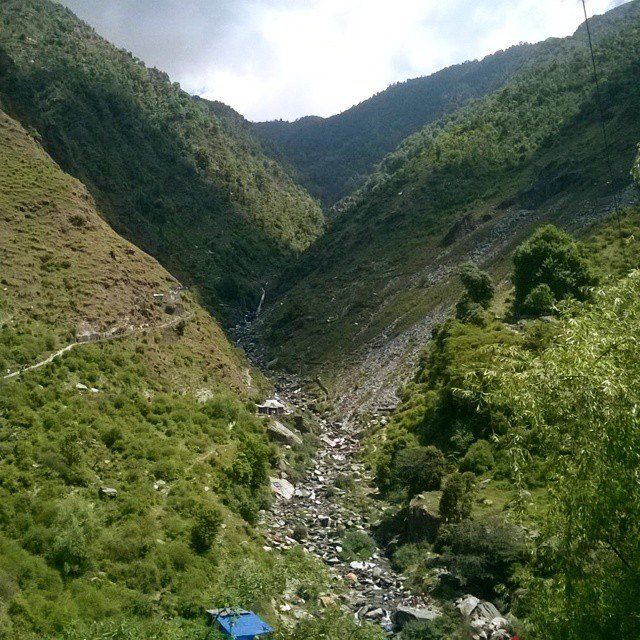 Our battered suitcases were piled on the sidewalk again; we had longer ways to go. But no matter, the road is life.
Last year, among the numerous resolutions made, I managed to keep the most important one—leave the city at least once every month. 12 times escaping the 'burdens of life'. Sadly 12 trips were not possible, yet I'd call it a success with 9 trips. Some of them were planned in advance, some thought up the night before. And here's how it went.
January: As the winter got colder, I decided to brave the Indian Railways and travel to a town called Giridih in Jharkhand. It was supposed to have been a three day weekend spent at a friend's family home but of the 72 hour holiday, I spent 50 of them on the Rajdhani courtesy the fog. But the beauty of travel, and my resolution, is one doesn't let these things dampen spirits. The little time spent there was more than sufficient to climb rocks at Khanduli, getting sprayed by the flow of the Usri waterfalls and stuffing my face with awesome litti chokha and thekua. The year was starting to look promising from then on.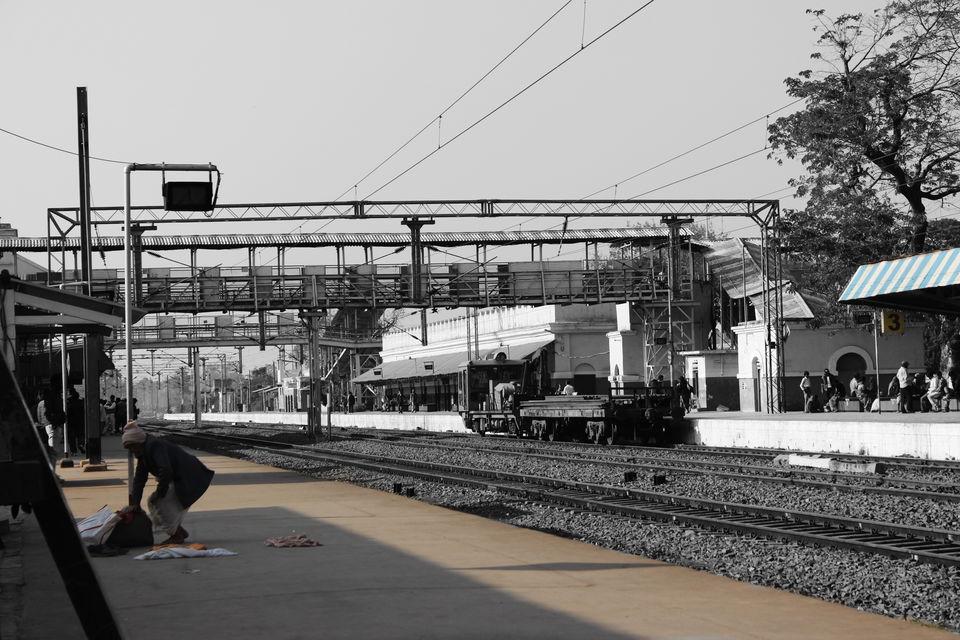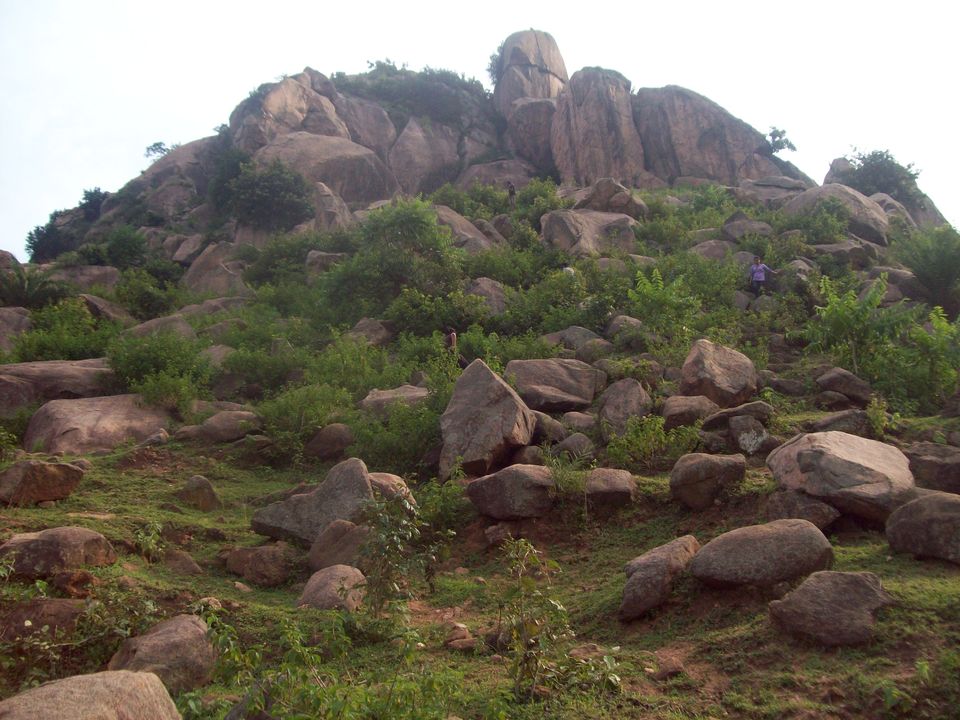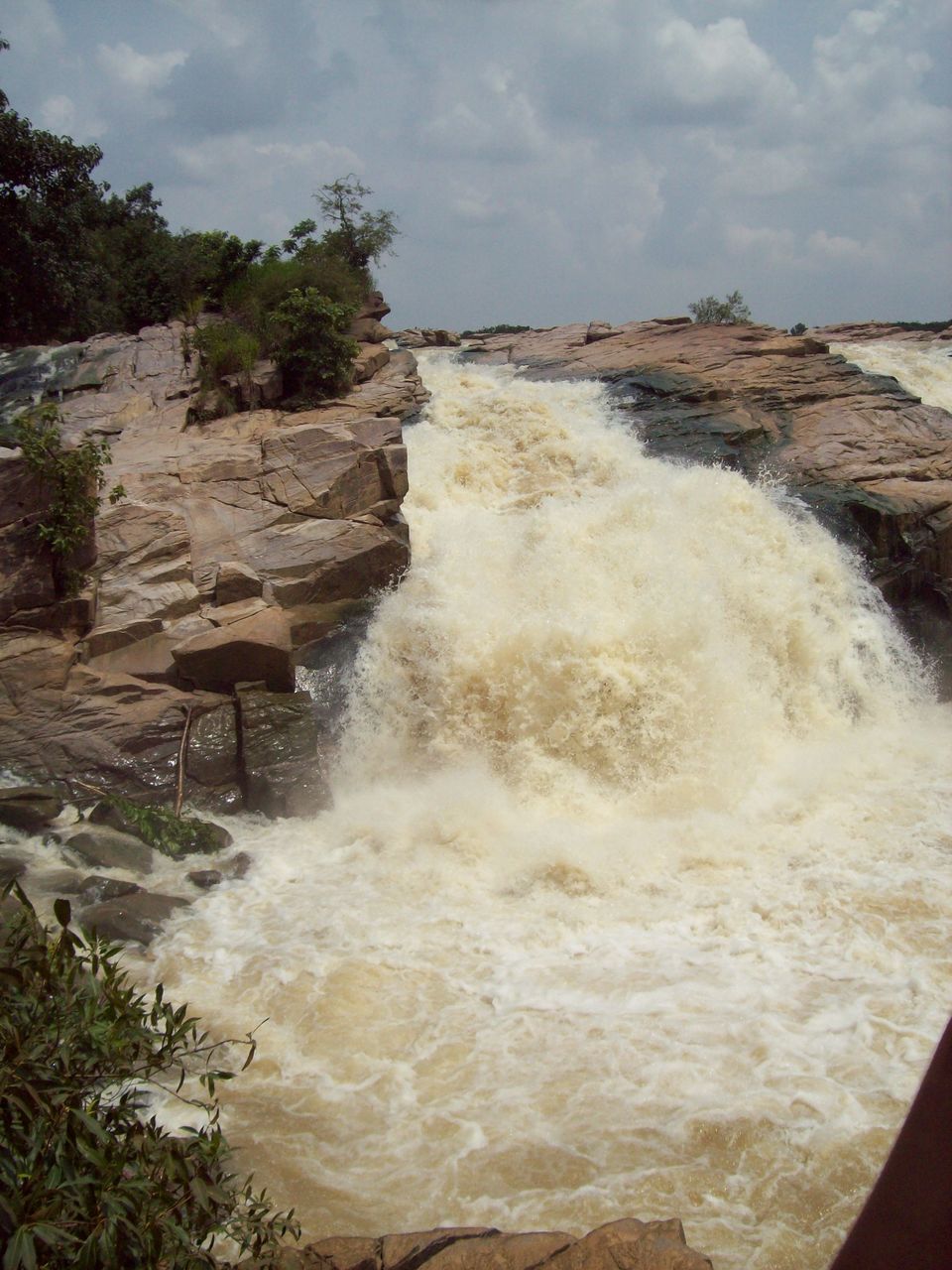 February: February saw me heading to Himachal Pradesh. Yet another weekend trip with a couple of friends to Kasauli. Kasauli as a hill station doesn't offer much beauty and is rather crowded but anything is better than being confined to Delhi. If nothing else, you wake up in the mountains and it is crisp and lovely. We did the usual Manki Point, Brewery and Church during the day and spent the evening just wandering the little trails around the hotel. Walking around the hills can tire you out but the sleep that follows will perhaps be the best you will have in the longest time. The mountains have a way to just rejuvenate your soul. Even for two days, it gives you enough fuel to trudge along once you get back to your city life.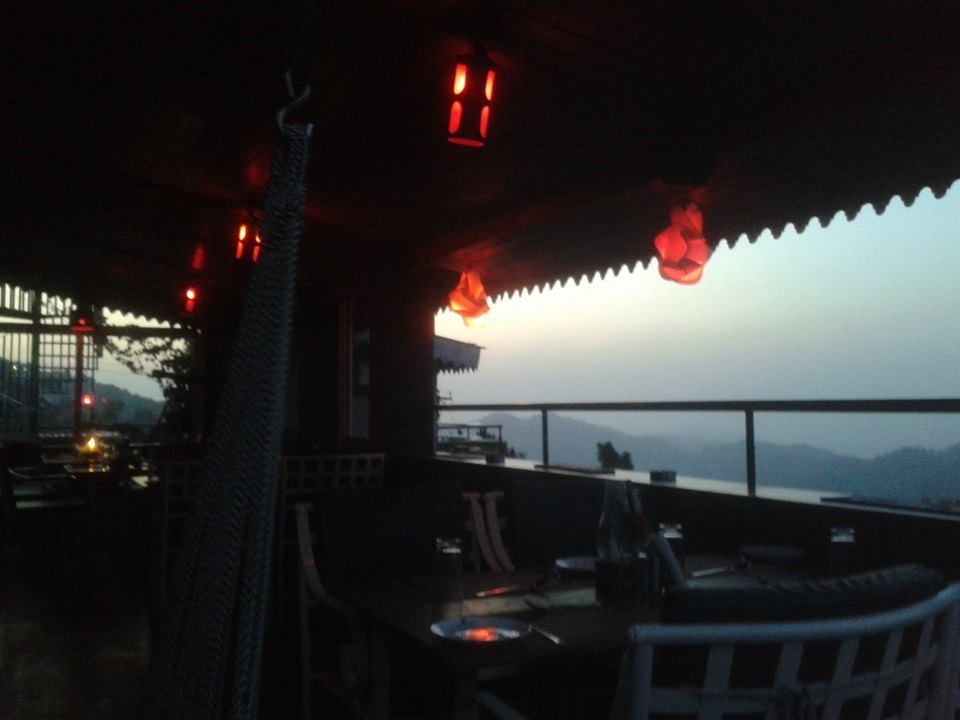 March: With winter slowly starting to fade, Lucknow was on the cards next. Steeped in history, the city is paradise for one interested in stories. From the Residency to the Bara Imambara to Rumi Darwaza to Hazratgunj to the La Martiniere school, you see the wonders of that was Awadh. But as it is with progress, the city also has its modern not-so-pleasing architecture. Without a doubt, a day spent at the historical monuments gives you goosebumps, especially at the Residency where you can still see the bullet holes and a sense of patriotism does come forth. And one cannot simply go to Lucknow and not sample the kebabs. For all the galouti kebabs you have had all over the country, let me tell you that all that is rubbish compared to what you find in Lucknow. And for all the hype about Tunde, it is exactly that—hyped. For better galouti kebab, you should scoot over to Gomti Nagar and visit Dastar Khwaan. Avoid the sheermal but go crazy with the biriyani. That is the real deal—how kebabs and biriyani should be. 3 months down and the wanderlust itch was just being scratched.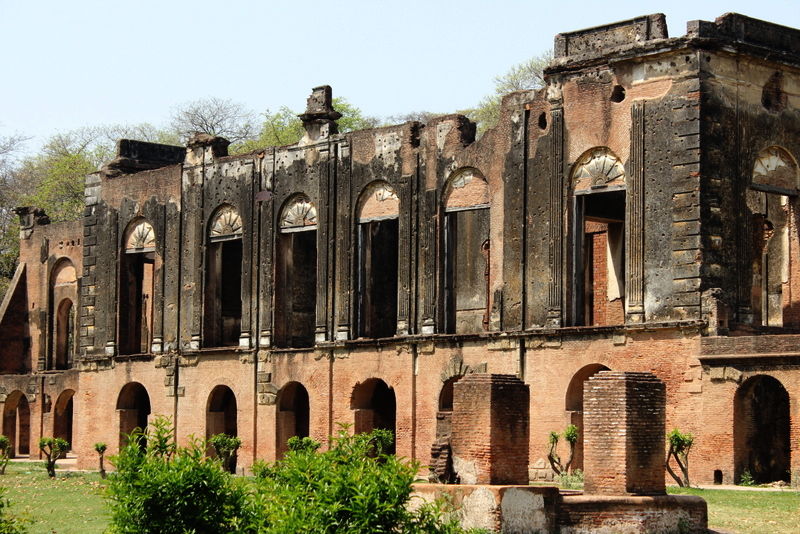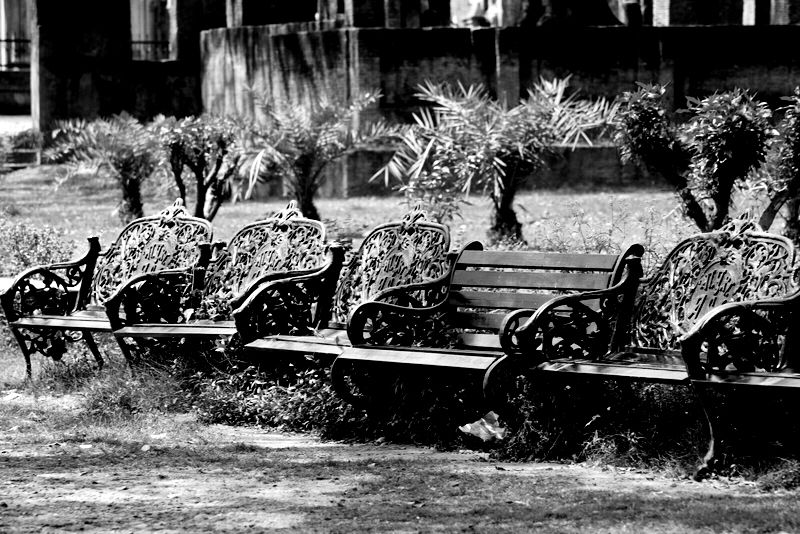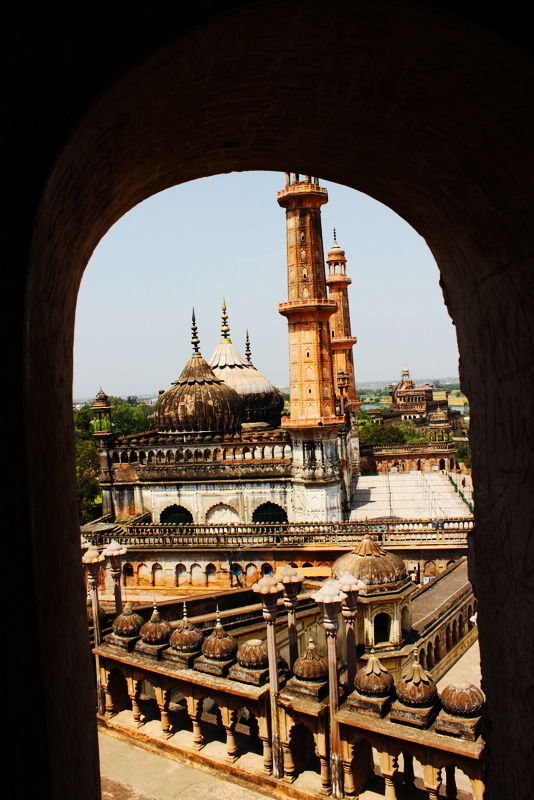 April: One cannot stay in Delhi and stay away from the hills for too long. Come April, it was Ramgarh and Corbett National Park in Uttarakhand. Ramgarh is a quiet town nestled in between orchards and a beautiful range. April saw a few showers and in the hills, that means a sudden chill. This trip was with family but an all women's one. We put up at Ramgarh Bunglows, by Neemrana and much is to be said about that property. Apart from the beautiful location and quaint colonial architecture, the winner was the food. Each meal we had there was divine. It is the perfect place to unwind and get in touch with your creative side. I spent hours reading and writing while sipping fantastic tea while a gentle cold breeze curled my toes. From Ramgarh we moved to Corbett National Park where it dawned on us that we had not planned that part of the trip well. We had no safaris planned and to get one on short notice was next to impossible. Hence, a word of advice, book your safaris before you even book your tickets. You'll thank me. After managing to convince some people, we managed to book a safari for early the next morning though not through Dhikala. Lady Luck did not favour us and we saw no tigers. But we did see elephants playing in the jungle and that is quite a sight. To top it all, it began to pour so our safari was cut short. Once the rain ceased, we went to see the Corbett Falls where words cannot describe the disgust. While the Falls are pretty, the sight of half naked, hairy men frolicking in the water was enough to put anyone off. It angers me that people have no respect for nature and no sense of responsibility or decency. Needless to say, we left the Falls feeling rather annoyed. Barring that incident, the trip was a lovely one and Ramgarh should definitely be on your list if you want some peace and quiet to find yourself.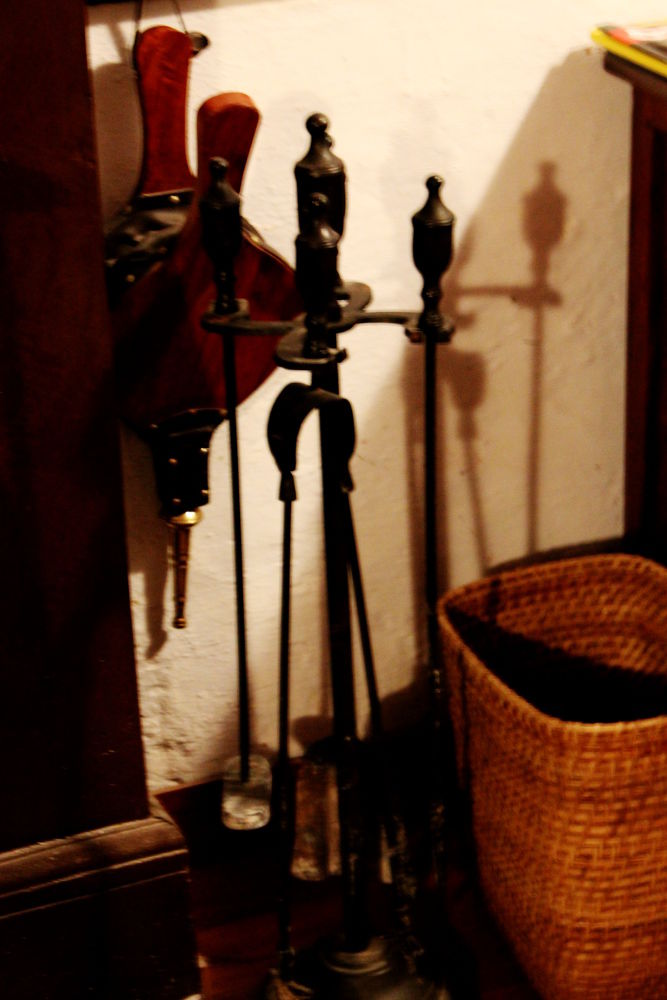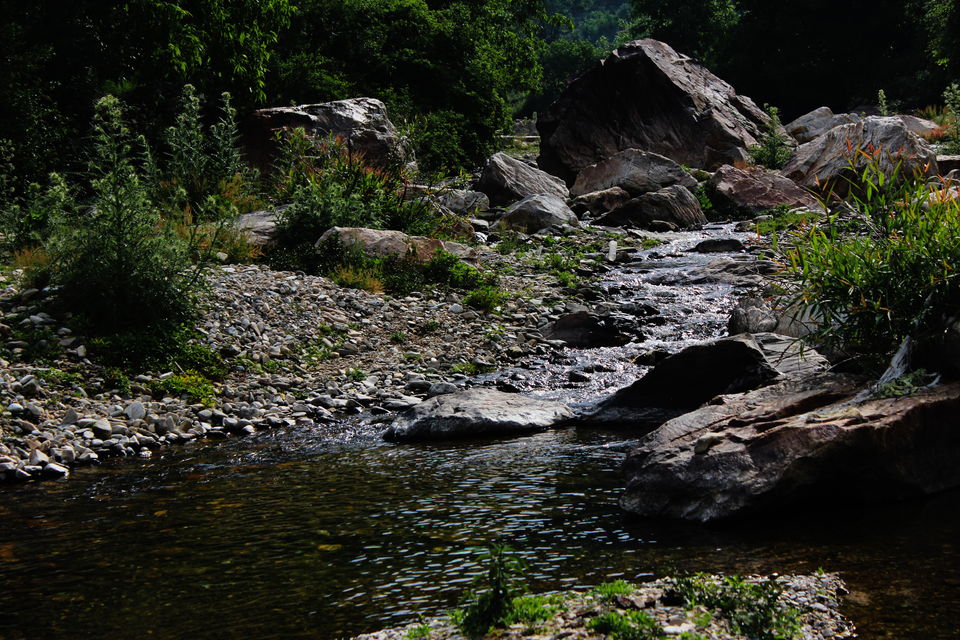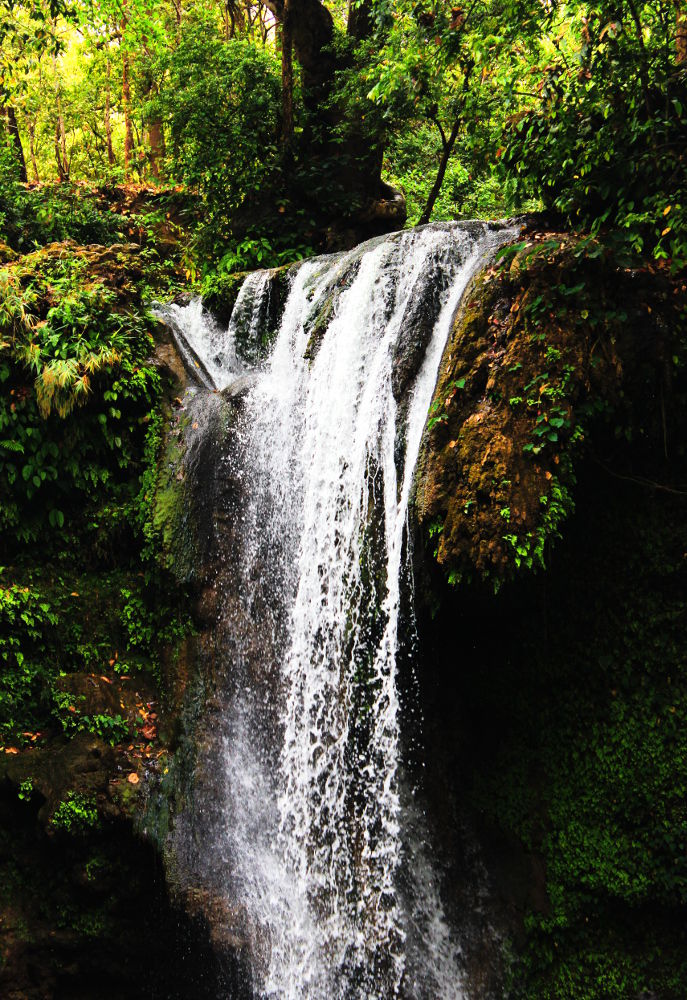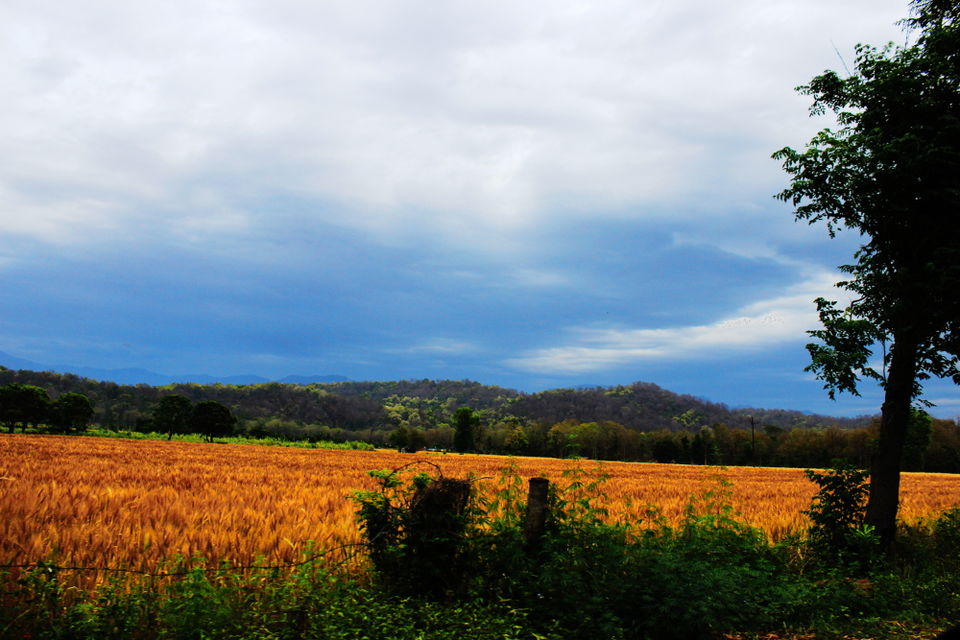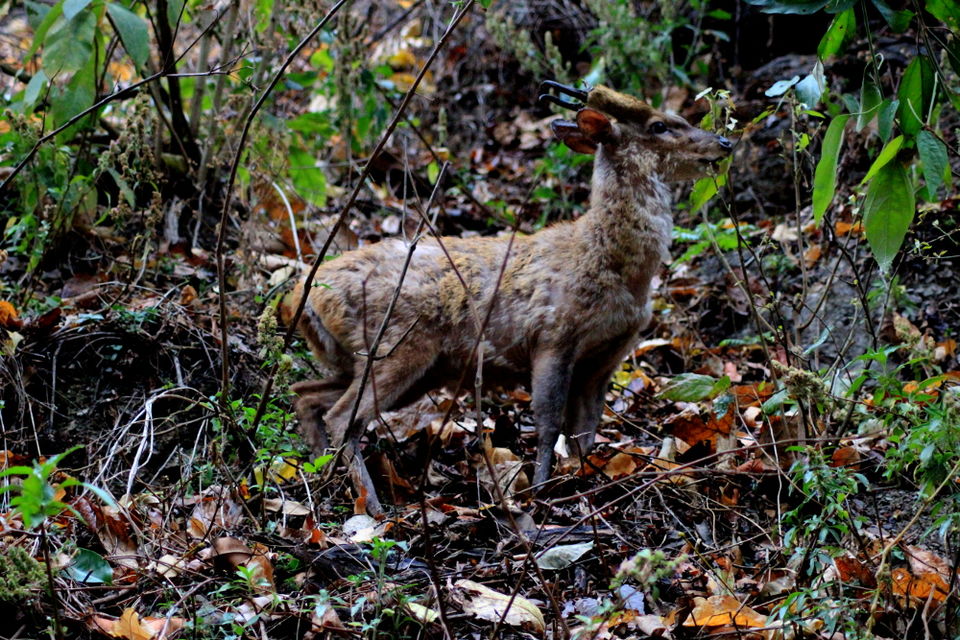 May: Off to the hills yet again even though this time I wasn't too keen on the destination. I am not a fan of touristy destinations but thanks to my 'BFF' I was off to Mcleodganj and Dharamsala. Too many people and too short a trip. But my grumpiness faded the minute the mountain sun hit my face. The air was cleaner and the need for a light jacket was imminent. The walk up to Shiva Cafe and the Bhagsu Falls was totally worth it. The mountains help to block out the crowd and little rosy-cheeked monk babies are always a mood lifter.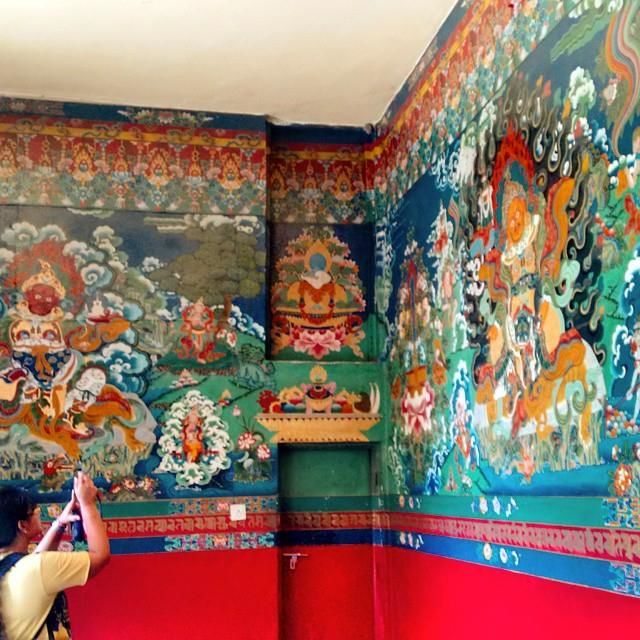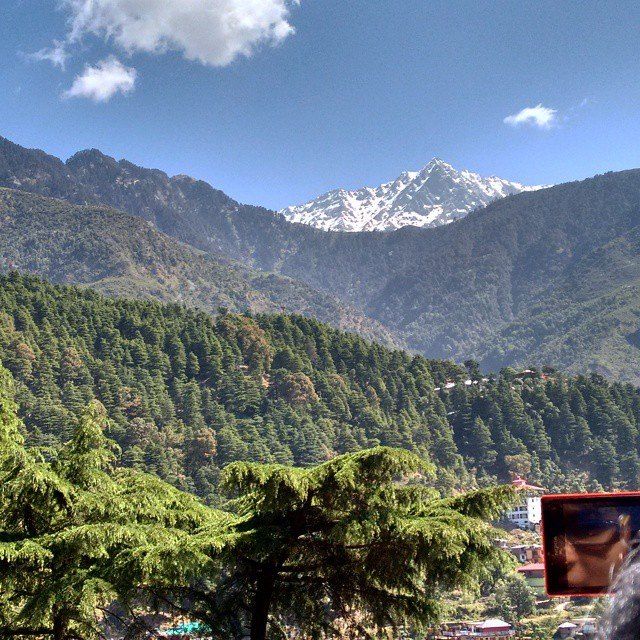 June and July were dry months with too much work and very little time to head out anywhere. I was itching to get away and August was just around the corner to help me do that.
August: Bombay and Goa! First time to Goa is memorable for everyone. One associates Goa with lots of fun and beer and general party mood. However, my first Goa trip was with my mother! It helps that my mother is the coolest person on the planet and we shared laughs over the puzzled looks of people as the two of us shared beers on the beach. The seafood is to die for. We did the Britto's as is customary but enjoyed the random roadside shacks more. Endless bites of vindaloo and sweet nothings of Bebinca saw us through the four days we were there. Walking down, gazing at Portuguese architecture with a History professor is definitely a plus point. I would really recommend going to Goa with your mum…she might pleasantly surprise you. Having said that, I know the next trip to Goa must be with my bunch of crazy friends.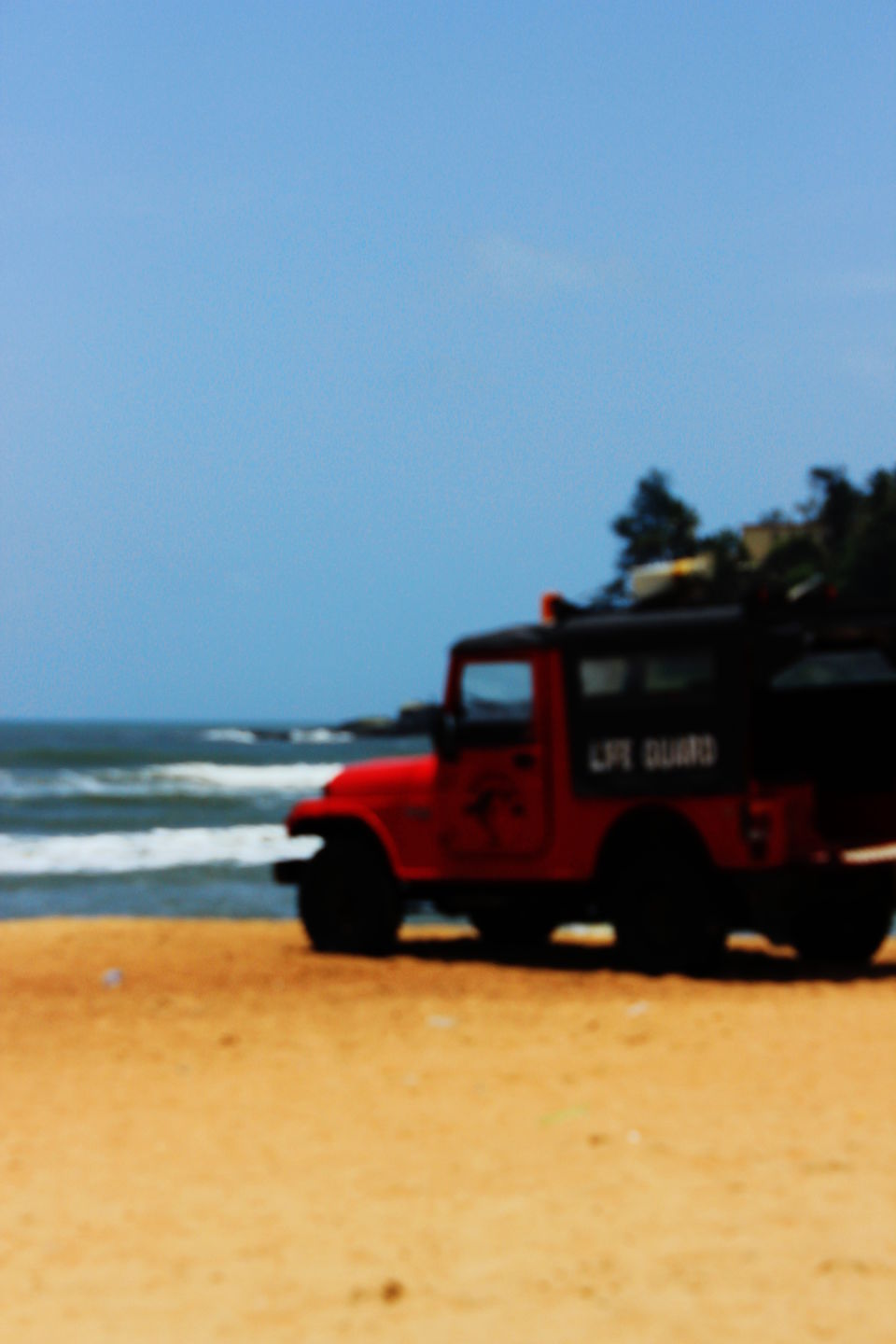 September: Kolkata is my home. So naturally it doesn't count as a trip, does it? Just this once, it did. I was taking two friends from work to my beloved city to give them a glimpse of what Kolkata is. Apart from helping them gain a few extra pounds from the biriyani, rolls, sweets, fish and puchka (which is the only way to go. Golgappa and panipuri are shams!), I took them around the city to at least touch upon some of the landmarks. For a 4 day trip, I think we managed to cover a lot of ground. From enjoying a cup of coffee at Coffee House in College Street to taking a boat ride on the Hooghly to the marvelling at Victoria Memorial to a drink at OlyPub to dinner at Mocambo on Park Street, we packed as much as time would allow. Not to mention, being able to get away from my mother who would insist on feeding the three of us because clearly she thought living in Delhi meant we didn't eat properly. Trips to Kolkata are always special since it is the place of my birth and the city helped shape who I am. It is the place where core memories were made. One can leave the city but the city never really leaves you.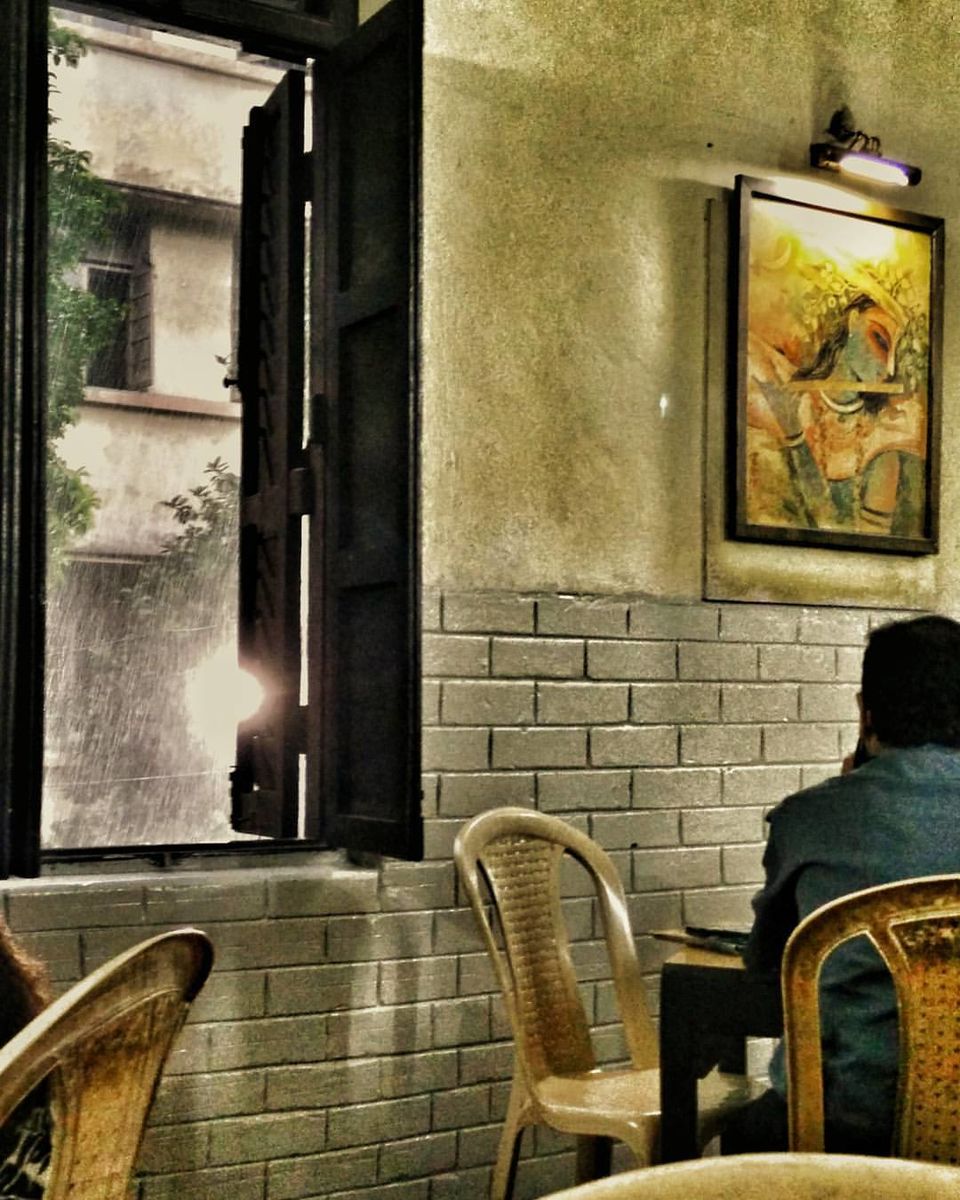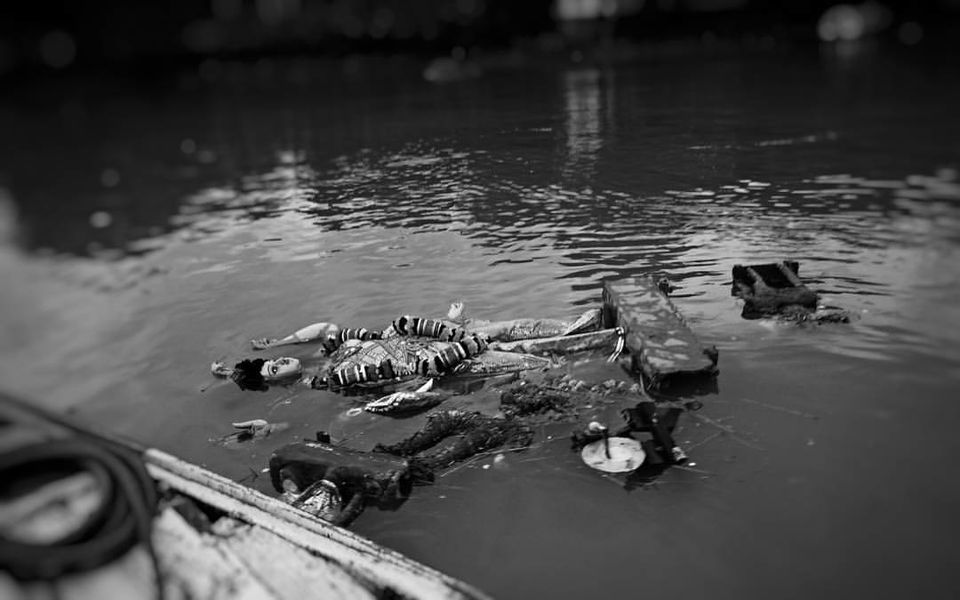 October: With festivals around the corner, and the mind getting more restless, the monthly trip was welcome. This time on to Madhya Pradesh! We headed to Orccha for the weekend. A quiet, serene place with nothing much to do. To get to Orccha, one must take the train up to Jhansi and then take a taxi. On the way to Jhansi, you pass Gwalior and can see the fort run alongside the railway track. Another strange sight as you approach Jhansi, is the sudden appearance of a statue of Dhyanchand atop a hill. It was most intriguing! We stayed at the Bundelkhand Resort, which is highly recommended. The backyard of the hotel leads to the river where we spent hours basking in the sun with our feet in the cold water. There is a fort there which is beautiful to walk through. We thought of going to the Chaturbhuj Temple but the endless stairs put me off. (I personally hate stairs. Took one too many tumbles down in my childhood and now I hate them with a vengeance!)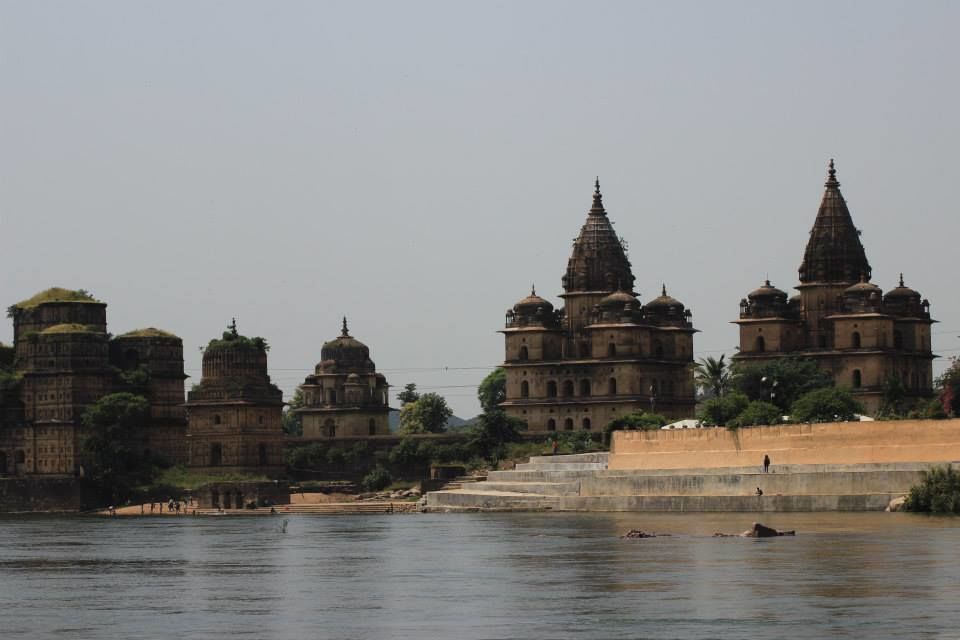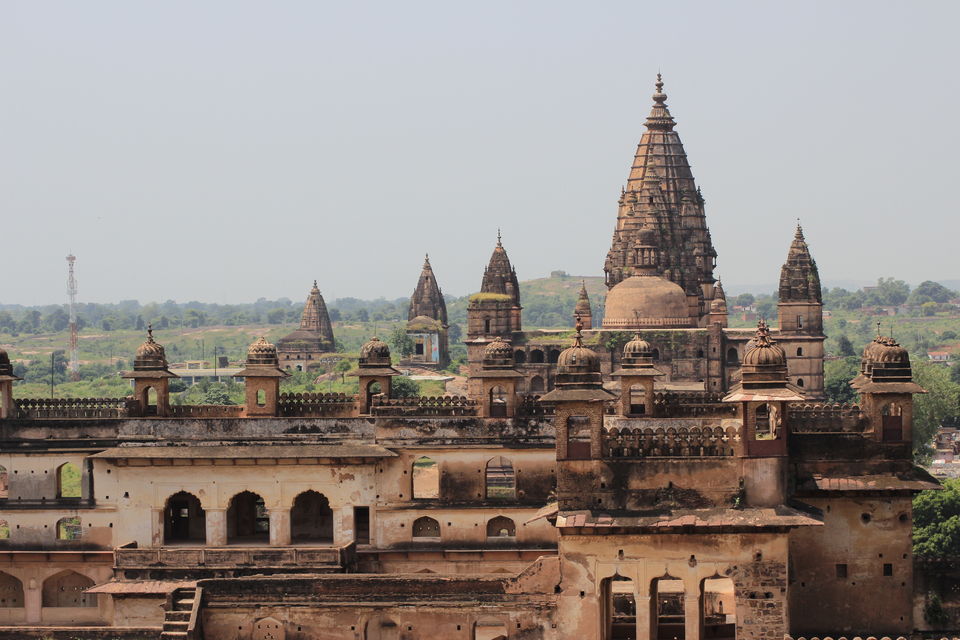 November was a month of accidents and illness hence the planned trip to Jaipur had to be cancelled. While it was saddening, I did know December held the last trip of the year, to yet another place I had not visited before.
December: December is the season of weddings. As much as I dislike the pomp and grandeur of weddings, when weddings are in places I have not been to before, they are most welcome. It leaves scope for much exploration. Thus a wedding in December took me to Jabalpur. Once the wedding hoopla was done (in very very cold weather), the next two days were spent in exploring Jabalpur and the surrounding areas. In Jabalpur, there isn't much to see except the cantonment but one should sample the chaats and mithai. I had just enough time to see the Dhuandhar Falls and the Marble Rocks at Bhedaghat. The Marble Rocks were truly beautiful. You can take a boat ride down the Narmada and see the natural marble glisten around you. One of the perks is the boatmen who tell you stories (in verse!) about the various points of the Marble Rocks. I do believe he mentioned Kareena Kapoor in Asoka! On the ghat itself you can find lots of artisans at work, chipping away at blocks of marble to make decorative items. Some of the craftsmanship is exquisite. Jabalpur seemed like the perfect way to end the year.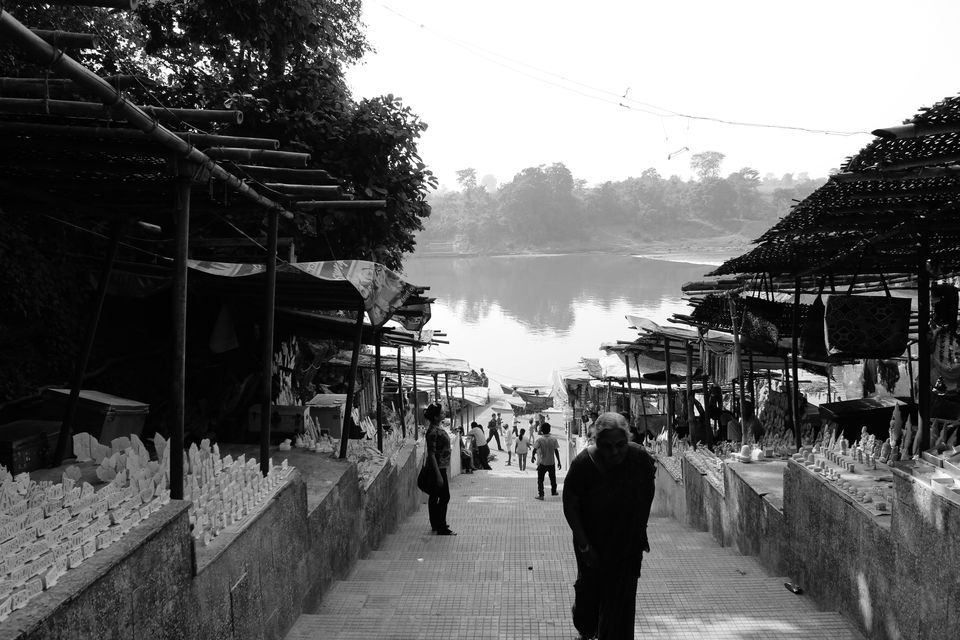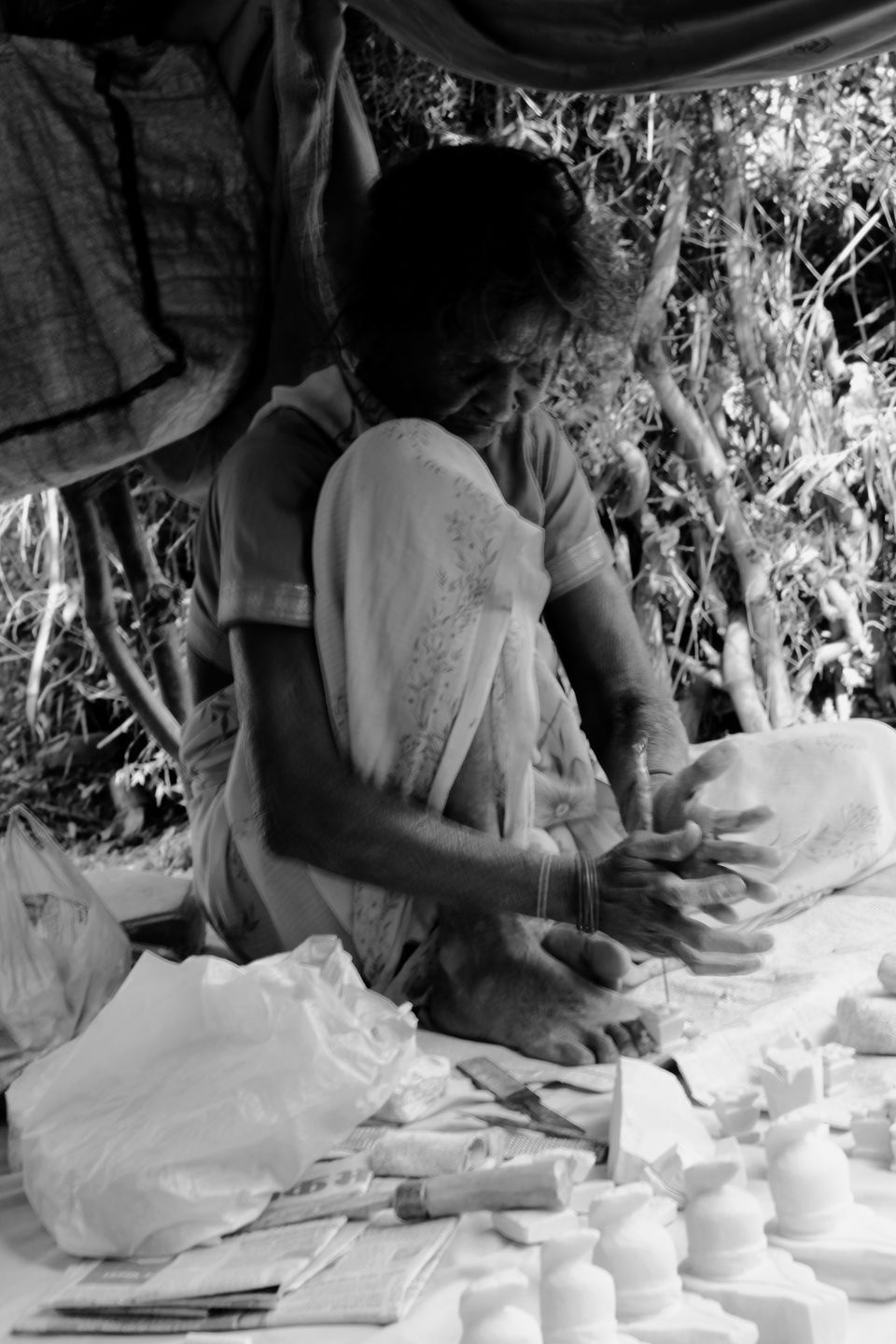 At the end of the year, when I sat to write this, I must say it felt like a rather fulfilling year. I travelled enough to keep me happy and that gave me impetus to do more. As far as resolutions go, this was one I was glad to have kept. As for 2016, another idea has crept into my head. I think for this year I will only travel for food! Go to places to sample their local cuisine and see if my palate can help broaden my horizons further! Sounds like a good plan to me. Armed with the will to try new things and a bottle of Gelusil, 2016, you're up!