Never put off till tomorrow what you can do today
Also I have more nice pictures. So without further ado, follow Kavya and I on our second day at Hampi. If you haven't read Day 1 yet, stop right here, and click this.
Thus began Day 2 at Hampi, and Kavya was ESPECIALLY excited because we were going to the other side of the river, and that meanttttt.... Moped rides!!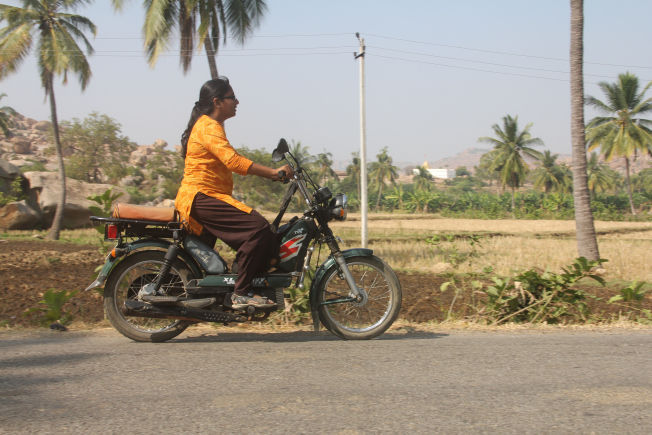 So after our morning ablutions we set out to the little ferry for the five minute ride across the sometimes turbulent Tungabhadra. But on this day, she was calm as the view opened up to a typical riverside scene with people bathing, washing their clothes and children playing. The temple elephant was there to boot as well!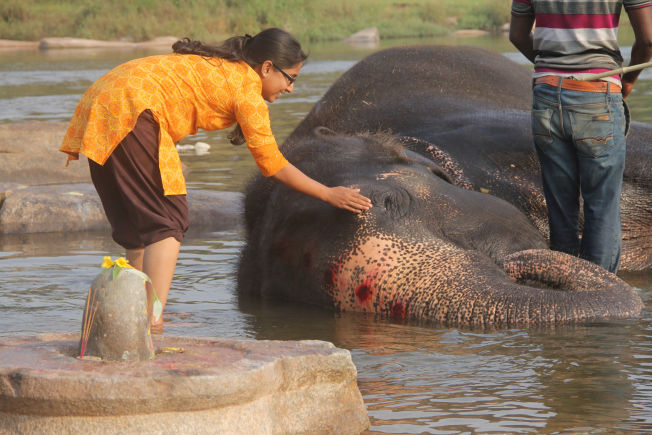 Once across the river, we strongly considered renting bicycles and then strongly disapproved once we evaluated our physical statuses. So taking the moped we drove around, drunk on the sunlit skies and the sprawling paddy fields on either side of the road. We were treated to some very unique and astounding feats of engineering, such as the bridge you see below.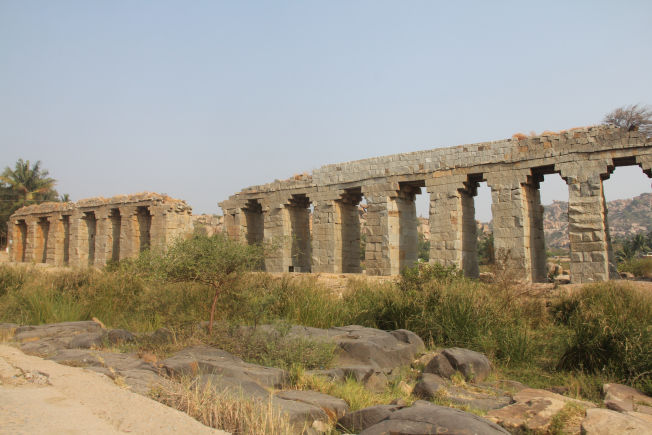 Our first stop was the Anjanadevi Hill where as legend has it, Anjana Devi prayed for a 1000 years before she was was blessed with Hanuman. Getting to the top was no mean feat but we made it. And the sprawling landscape was a serious sight to behold with rocky hills as far as the eye could see, with paddy fields and sugar cane crops interjecting, and the Tungabhadra slowly winding its way eastward through the terrain.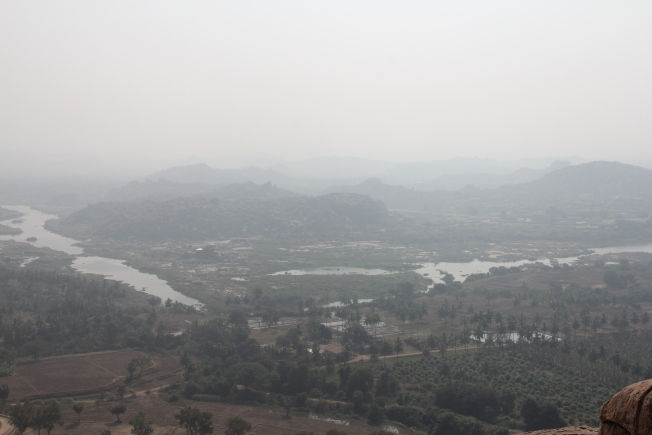 Our way back down was also quite fun as we took the path on the other side of the mountain and found ourselves quite alone in an otherwise quite busy part of the region. A short ride later, we found ourselves winding through small, twisty roads of Anegundi to arrive at the mausoleum of Krishnadevaraya, the famous king of the prosperous Vijayanagara Empire. From here we took a look around the once bustling town of Annegundi and visited the shop that sells banana fiber products and is quite famous in the region for doing so.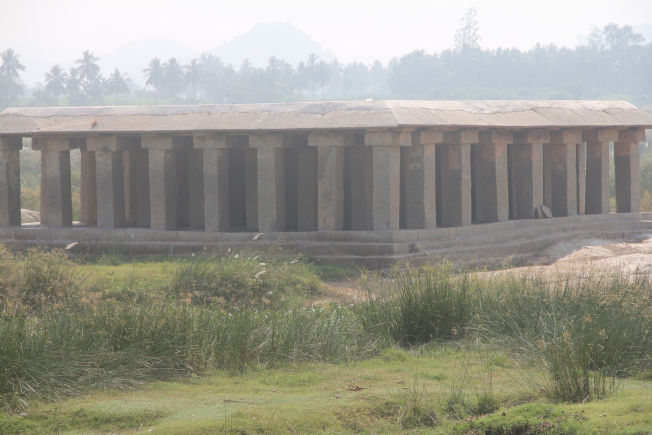 From here on out till lunch the day is a little fuzzy as we mostly drove around viewing temples of little architectural beauty with the sun consistently beating down upon us. But it was a fun ride nonetheless as our excitement did not abate. We visited the Durga Temple grounds but could not bring ourselves to undertake another arduous climb. From there we went to the nearby Lakshmi Temple and settled in for a quick photo session of the surroundings. We then returned the moped and set off for lunch. After lunch though we returned to the Bazaar side of the river and prepared to go to the Tungabhadra Dam. The dam is such a remarkable feat of the human mind and the expanse of water so large that one would feel consumed and alone in the world!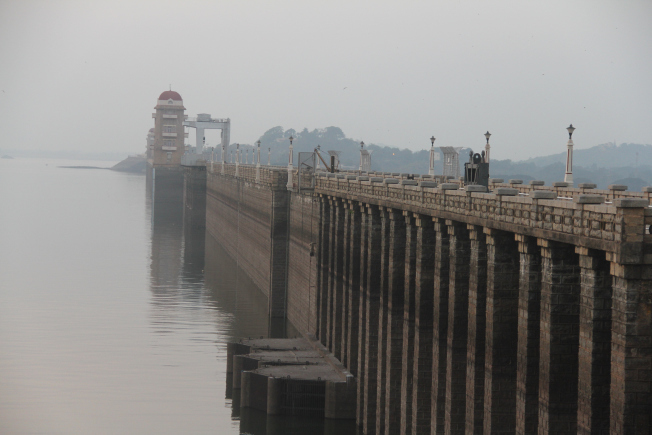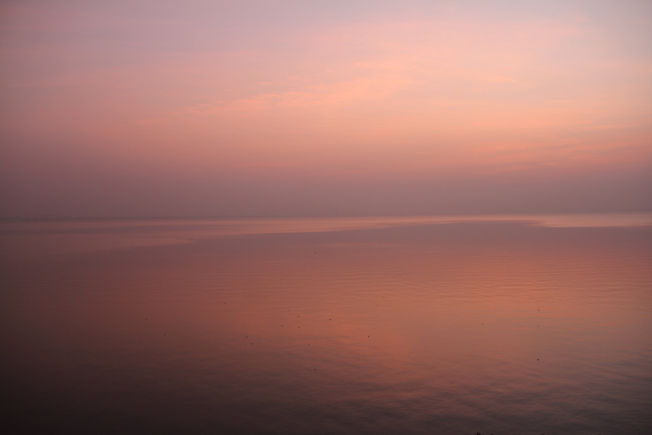 After a sober ride back to our room we crashed from the exhaustion of a long day.
In the morning, there was just enough time to do some quick shopping and then we were finally off on our journey back home.
And finally here are some of my favorite pictures from the trip that didn't make their way into the posts. I never take a chance to let loose lightly.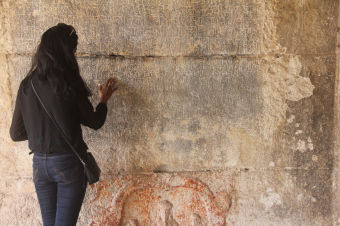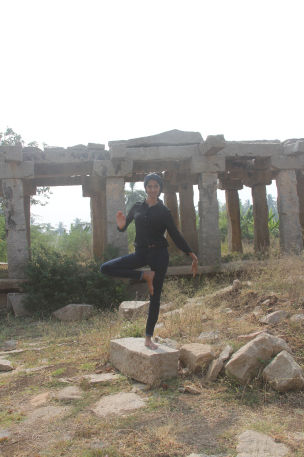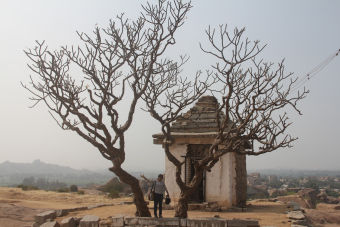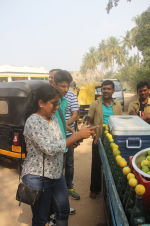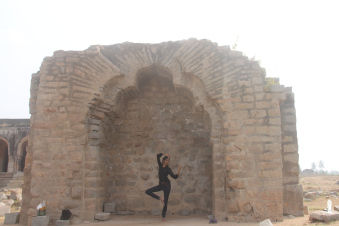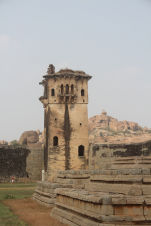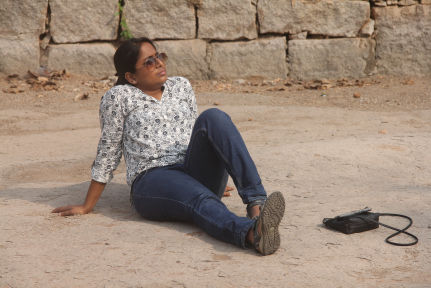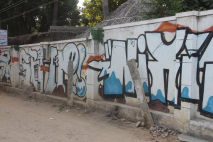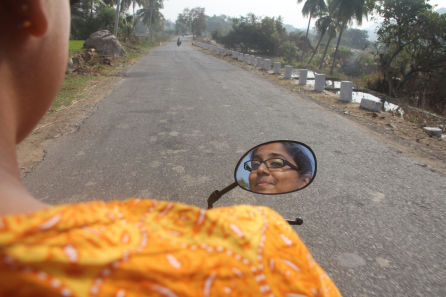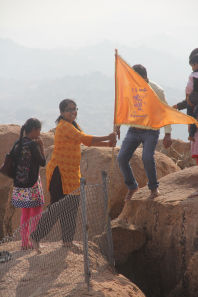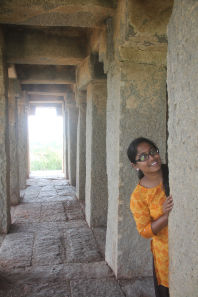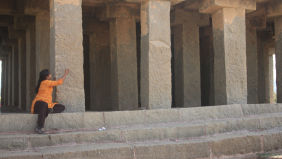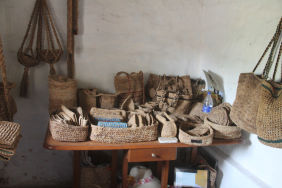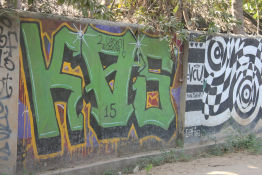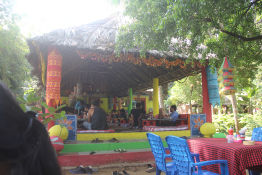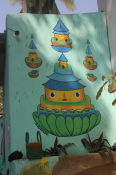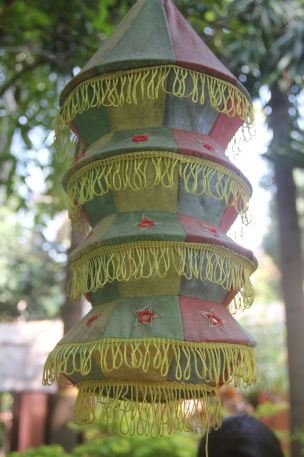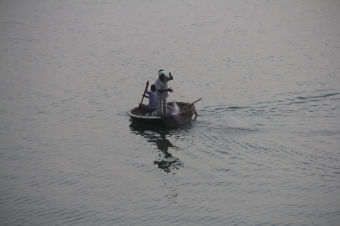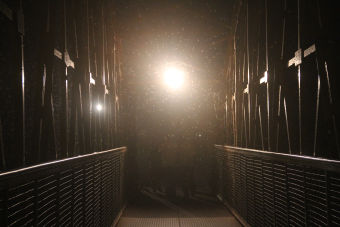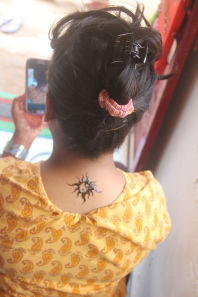 And OMG! How did I not mention Paul?! Paul is the sweetest person you'll ever meet. A gem of a lad and was the sole reason for our wholesome and exciting trip. We all need a Paul in our lives to show us what's best and very wholeheartedly enquire after us. Paul AKA Palakshan was a godsend indeed and I would definitely suggest to anyone planning a trip to Hampi to contact him at +91 9448678729. Call him and rest assured that you will be in good hands.