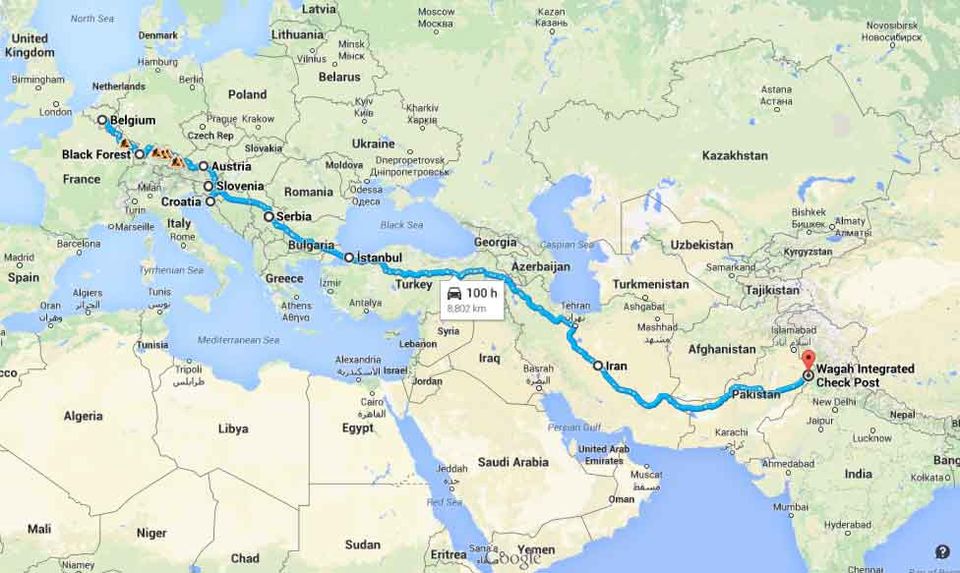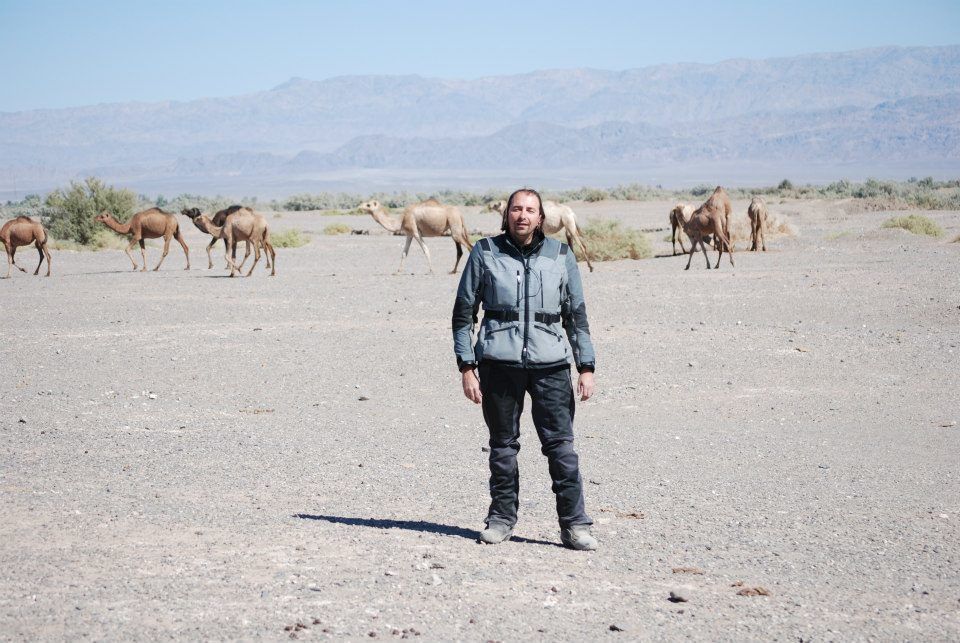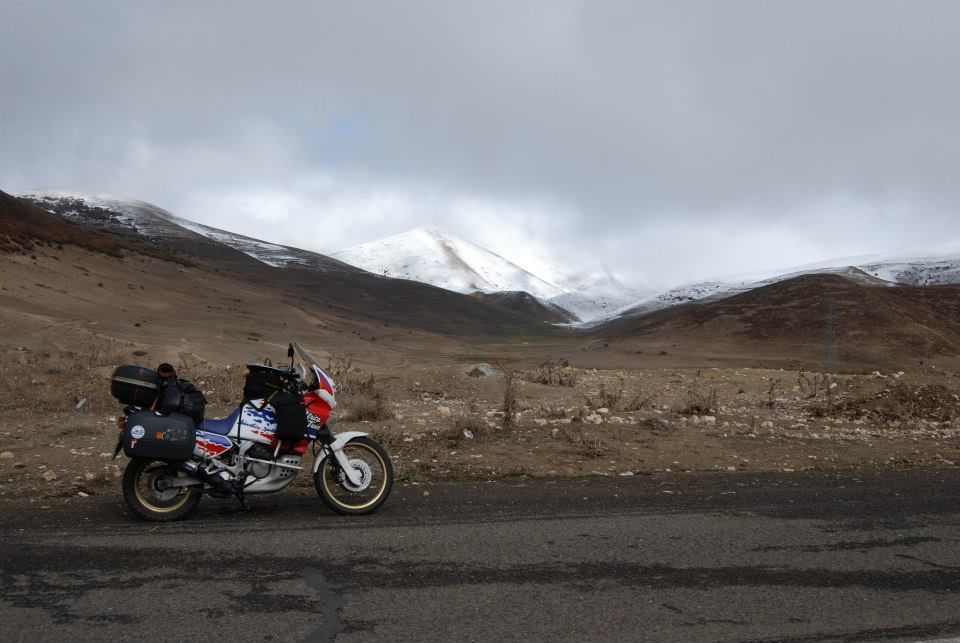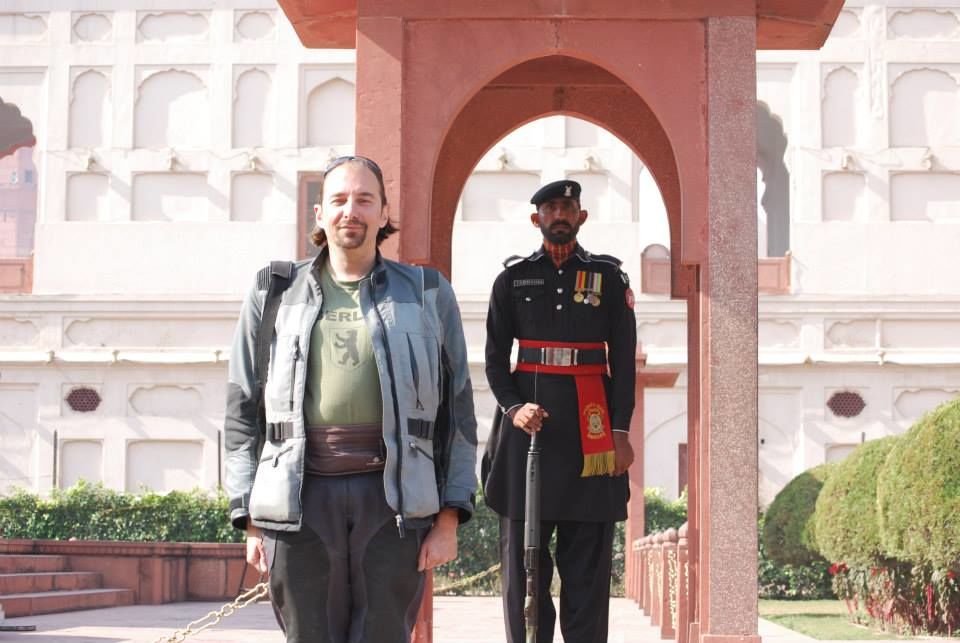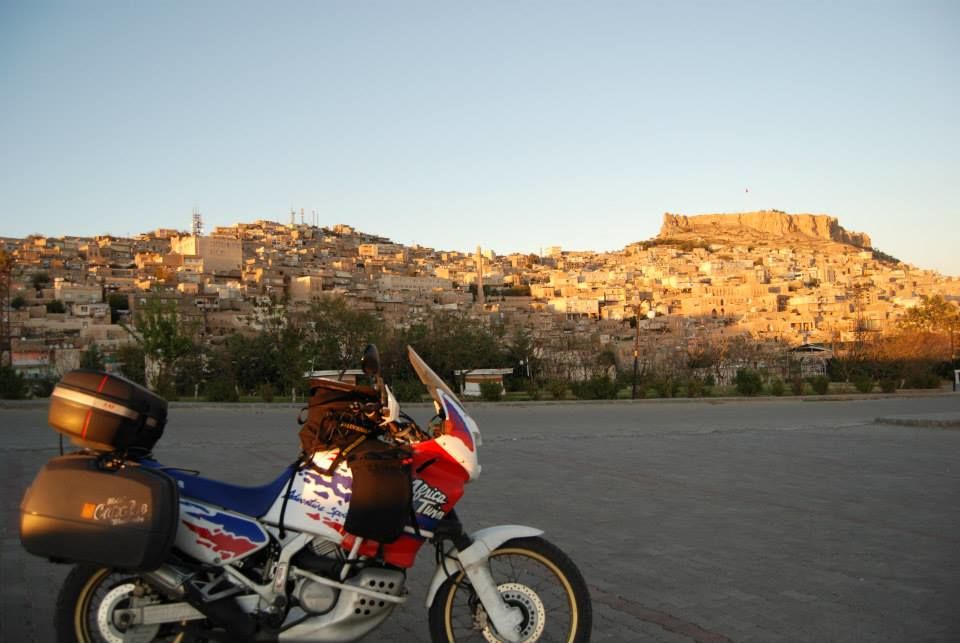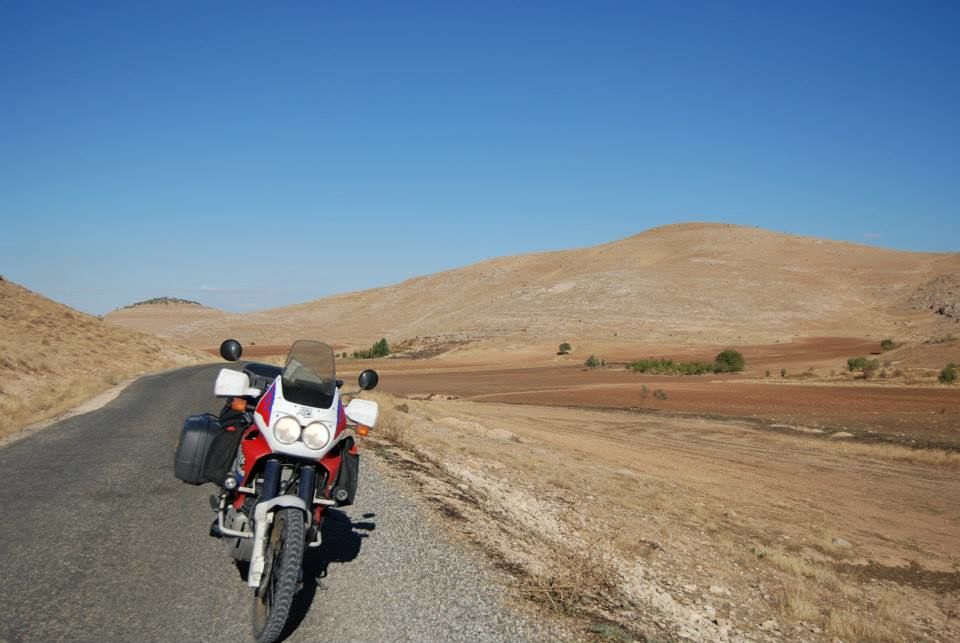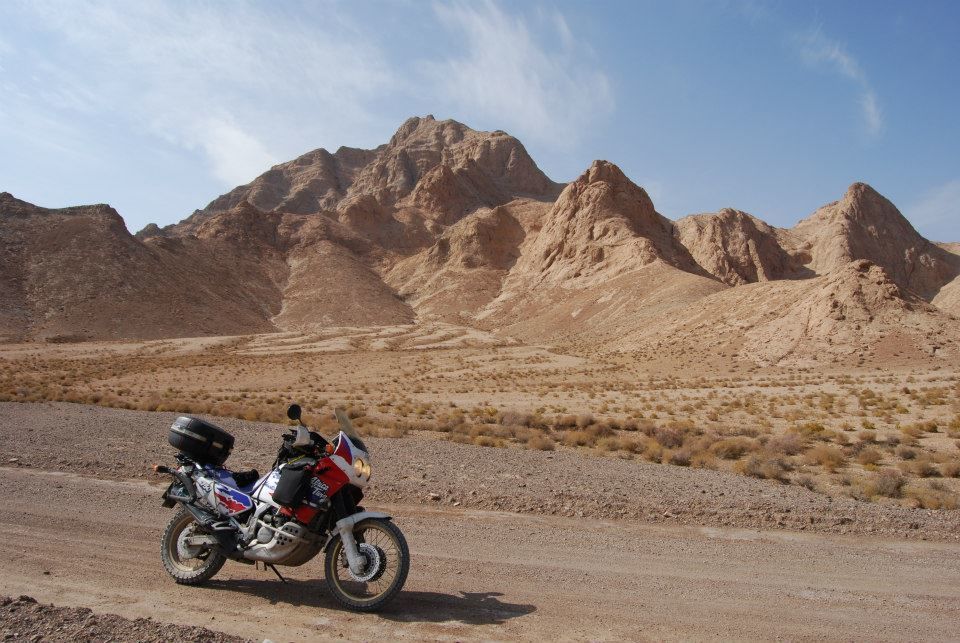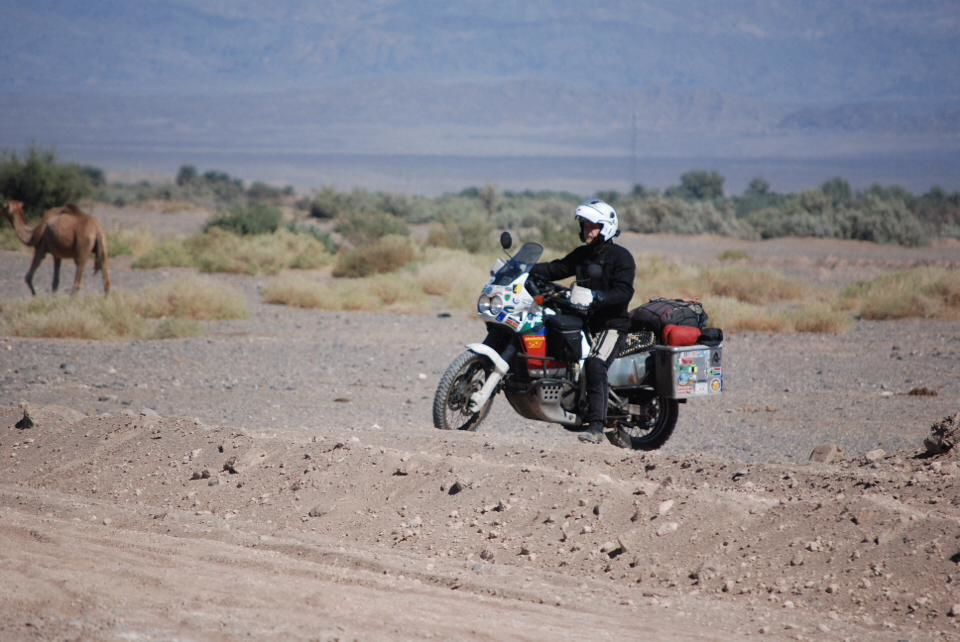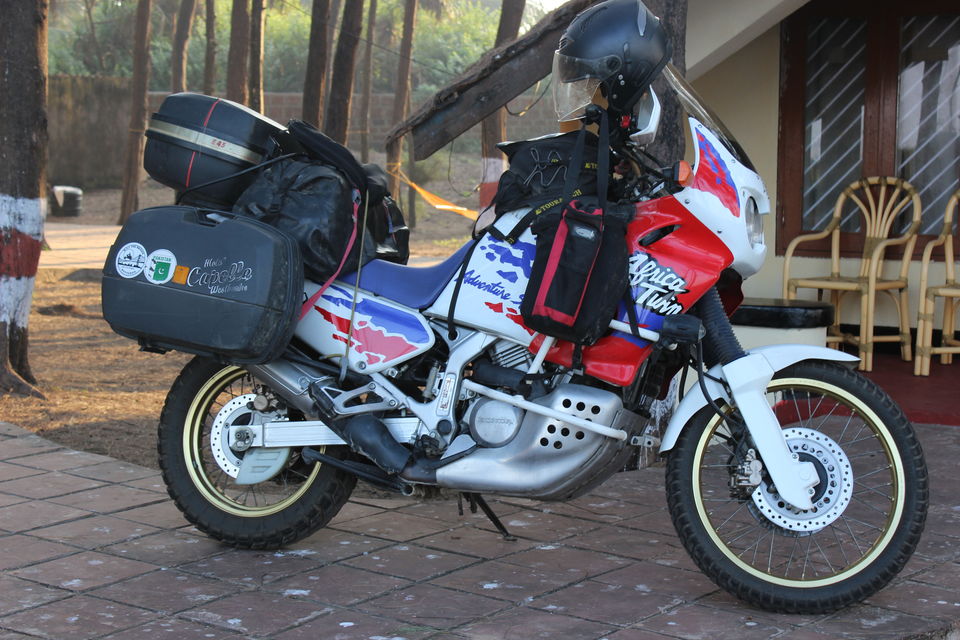 I'd like to introduce you to Pascal Pieters… A dear man I met, while I was in a midst of my own travel agenda, exploring Tarkarli, a tiny non commercial village in the Sindhudurg district of Maharashtra, last December. I first saw him on a huge motorbike, well geared up that just overtook me while I was on my way to the beach to meet couple of other travellers. I was very much interested to talk to this traveller as I had read about people doing trips across the globe on their motorbikes(Something, I have on my To-do list). His motorbike(Honda Africa twin) had caught all my attention. It didn't take me long to trace him down as he was staying at one of the most popular places(MTDC Resort) in Tarkarli where I had met the other fellow travellers on my way.
The moment I spotted his bike, I waited there patiently until he arrived as he was trying to get an accommodation in one of the hut houses of the Resort. As soon as he walked out, we spoke and planned to catch up for dinner later in the evening. He turned out to be really nice and patient enough to answer all my questions. The very next morning he left for Goa to treat himself where he had planned to spend 2 weeks after riding for almost 2 months. I promised to meet him in Mumbai as he was supposed to end his trip in Mumbai and then ship his bike back home to Belgium so that he could be back home for Christmas.
I met him in Mumbai as promised in 2 weeks and here's some more details I found about him and his views on travels;
Who is Pascal Pieters?
He describes himself as a 47 year old man who did maintenance of photo finishing machines(here we call them Engineers) back home and had quit his job to travel.
Away from friends and family, he self funded his trip. He ensured he saved enough to travel and enjoy his life little more as he was a free bird after quitting his job and had enough time to fulfil his dreams.
"I have enough money. That doesn't mean I have to spend it all. You run out of money if you do nothing and keep spending. Hence, I will start working soon. I am going to enjoy my life more and more. If you travel, you meet people, you meet a lot of other travellers and yes, thats life for me. Travelling for me is seeing new things and meeting people. Its my first big trip. I rode 15000 kms from Ghent(A city 50 kms away from west of Brussels) to India"
Did you have a minimum target per day in this trip?
"Normally, the minimum target was 300 kms. But, sometimes it was not possible due to road conditions. In this trip, I had covered nothing less than 250 kms a day. I prefer starting my ride in the morning after 9.30 am and try to finish it by 5 pm maximum. So I ride about 8 hours a day"
Did you meet any other travellers doing similar trips like your's?
"Yes. I met a Russian guy who was also travelling on his motorbike from Russia. I met him in Iran and we rode together for 11 days"
How did you plan this trip?
"I got my Honda Africa twin motorbike which is 19 year old for 3000 Euros. Then I paid another 3000 Euros as security fee so that I do not sell this bike and get it back to my country. When I planned this trip, I applied for visas for all the countries. It wasn't tough to cross the borders but every country had long waiting for crossing borders i.e 2 hrs minimum on each sides of the border. In India, the border was completely empty, there was no one. But the guards spent a long time checking out my fancy bike :)"
As our conversation came to an end, Pascal told me about his next trip that he wanted to do in South America this year. As of 29th December 2014, I spoke to him and he has already started his trip of South America and is enjoying camping in the Chilean city of Pucon across a lake and a volcano.
Frequent Searches Leading To This Page:-
Turkey Holiday Package, Tour Packages Turkey, Family Tour Packages For Turkey, Holiday Packages For Turkey, Best Turkey Tour Packages, Holiday Packages To Turkey From Mumbai, Turkey Tour Packages Price