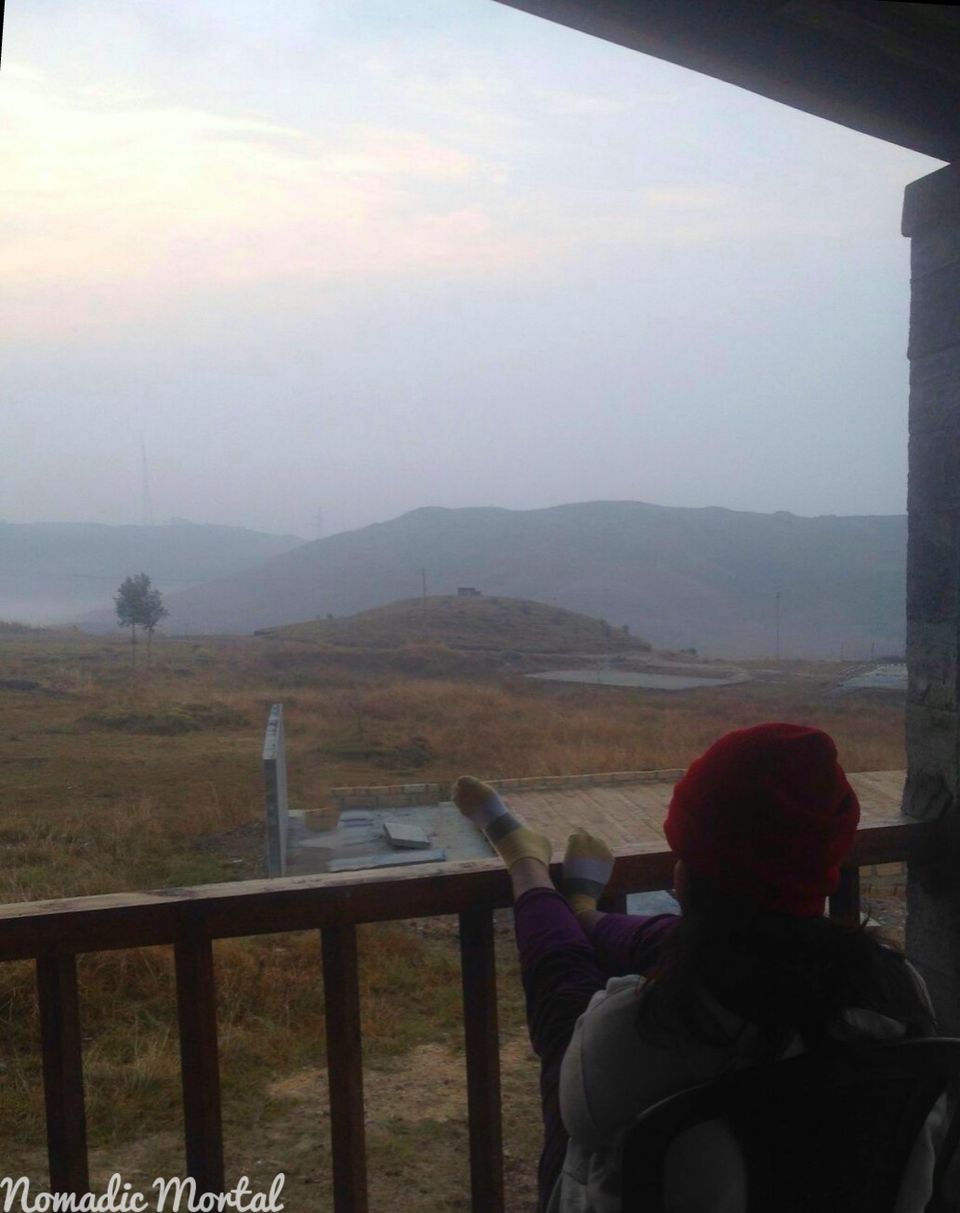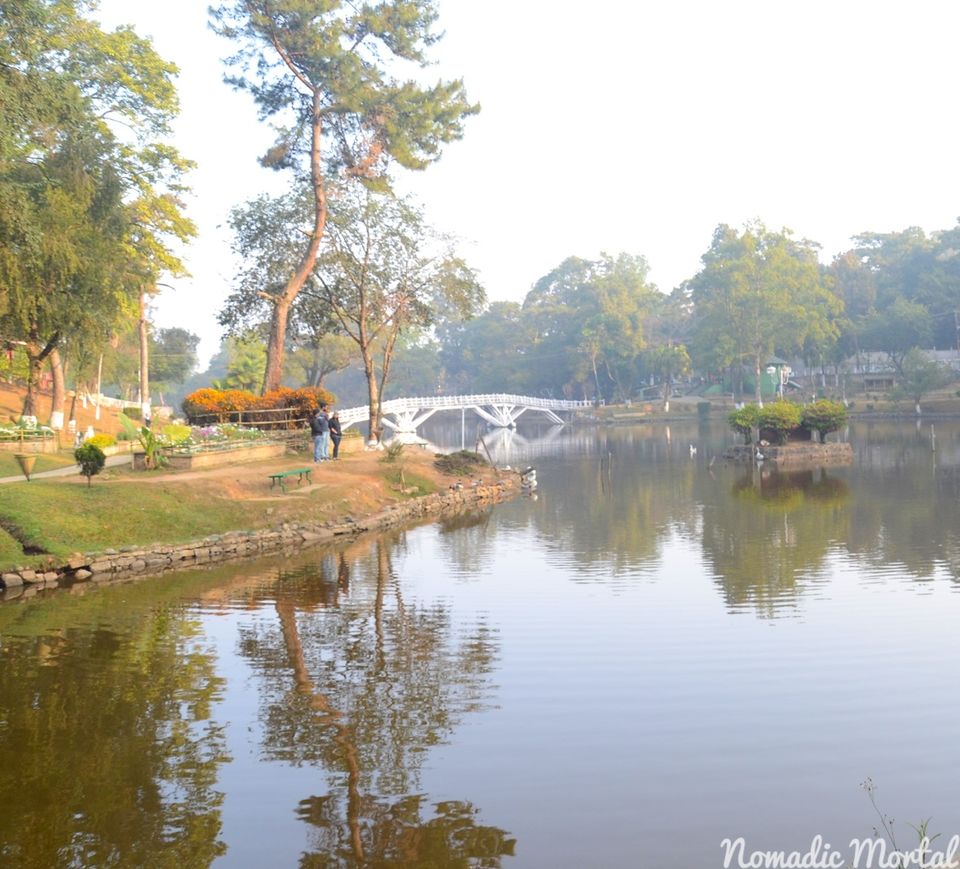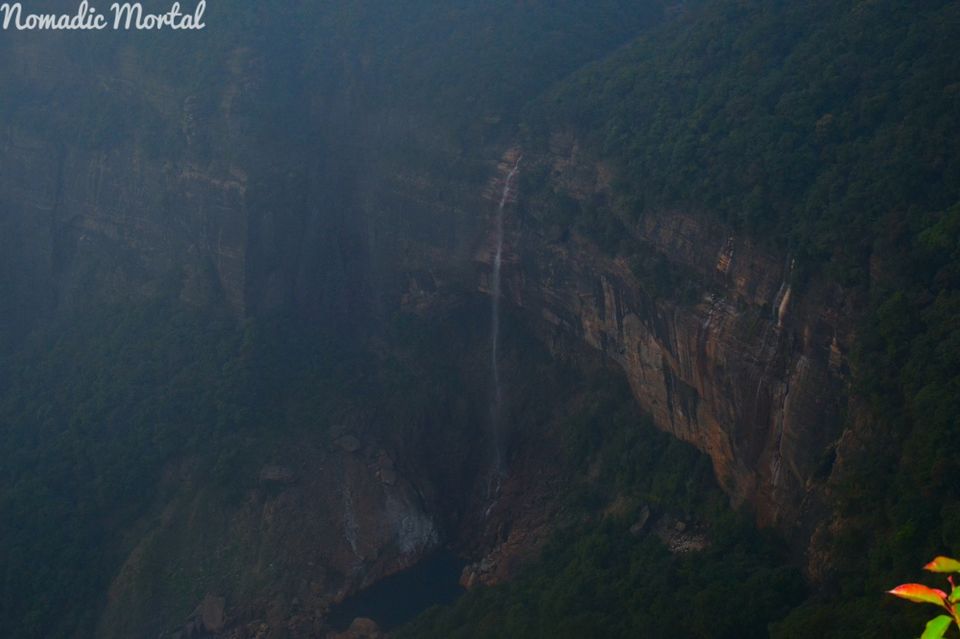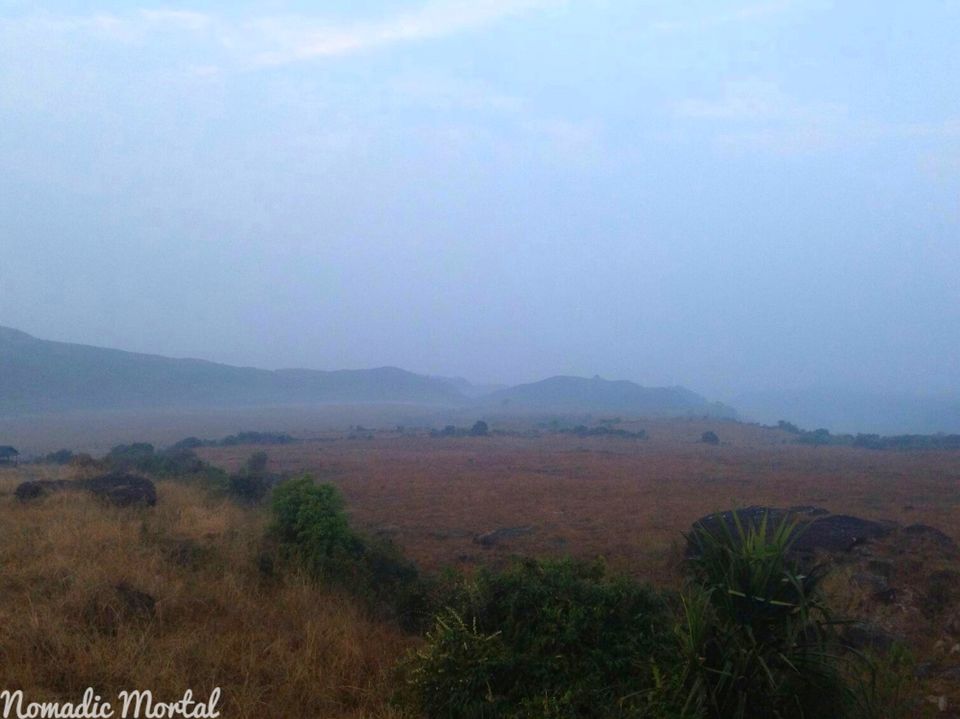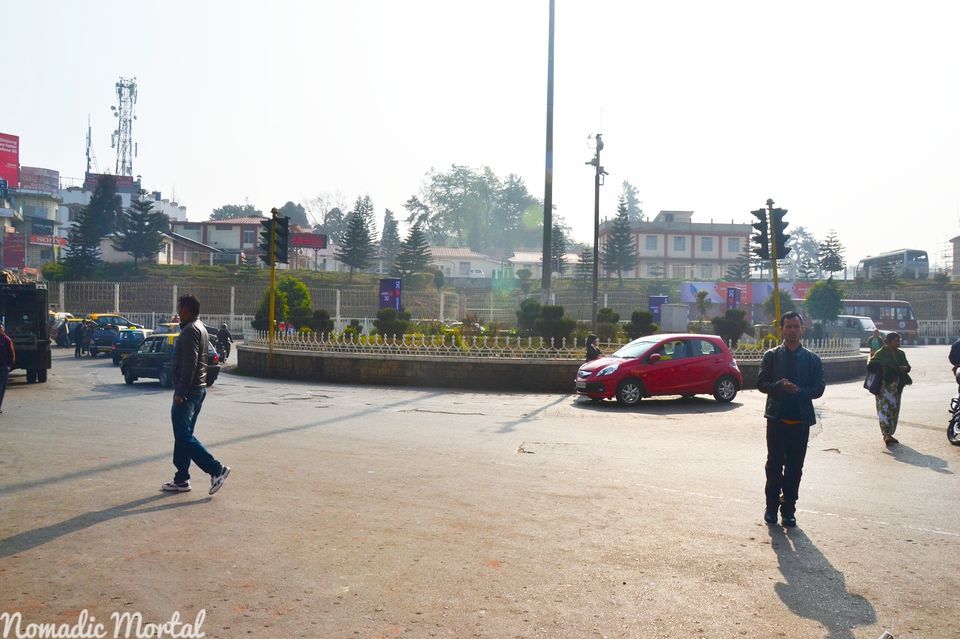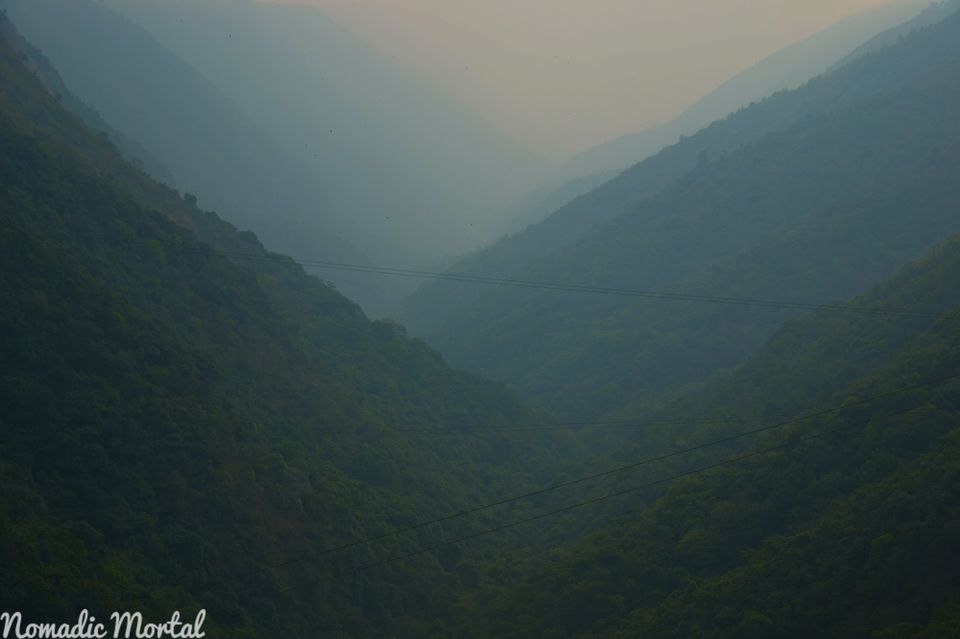 Continuing my series on the North East Trip..If you haven't already read Part 1 - A Little Gem called Kaziranga!
Well it was just about convenience to combine the 2 states of Assam and Meghalaya due to their proximity and transportation system. There are no special permits required for visiting the tourist places in these 2 states which cannot be said for the other 5 states. Soon after a splendid wedding and an emotional farewell in Silchar, we set off to Meghalaya. One of the most beautiful states our country has to offer. Truly an abode of clouds. Full of surprises at every corner.
DAY 1:
Shillong:
I shall cover 2 major tourist hot spots in this post.. Shillong, which is the capital of Meghalaya and Cheerapunji (Sohra), which is known for its unparalleled beauty. From the deep gorges to the highest mountains, you can find eye soothing greenery everywhere you look. Honestly, I feel blessed to have been able to travel here.
To say that the road from Silchar to Shillong is horrible is an understatement. It took us close to 9 hours to travel a distance of 220kms. And yes, there went my entire evening planned in Shillong. We did however manage to have dinner at Cloud 9. It is one of the most revved about restaurants in this city. Mostly because of the wonderful view you get to enjoy from up here while sipping on your drink. It is peaceful and rewarding after a long journey. Must do in my opinion.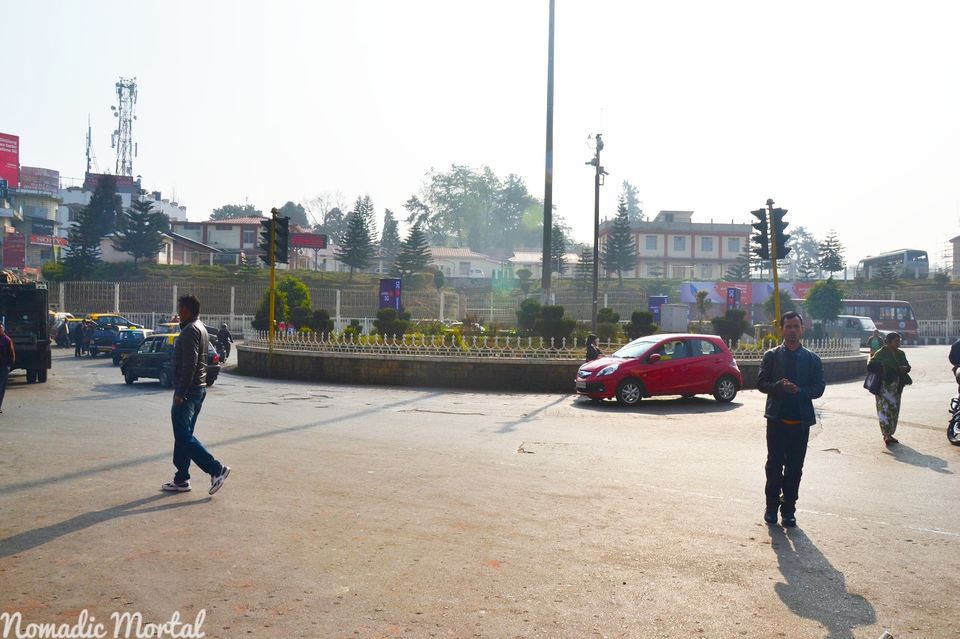 Few Pointers: Shillong is a beautiful city but it is known for its traffic jams. Just hope and pray you don't get stuck in one. The people here are laid back and very friendly. Most of them speak English and would prefer you converse in English with them. I was told taking a room in the heart of the city, i.e. Police Bazaar, was a bad idea since it is overcrowded. But I found it extremely convenient as we walked to most of the places and I didn't find it that crowded. You will also find plenty of taxis parked just around Police Bazaar to hire for trips to Sohra or Dawki. Bargain hard! Also a point to remember is that Shillong closes (completely) by 7:30 PM on weekdays and by 8:30PM on weekends.
Stay: We stayed at a small quaint hotel called Hotel Serene in the heart of the city. It looks pretty small and dingy from the outside but it is a brilliant place with beautiful spacious rooms and courteous staff.
DAY 2:
Shillong:
We woke up pretty early and went for a stroll around Police Bazaar. We ended up going to Ward's Lake which is pretty close by. You can walk but we took the car, which was a mistake, since we got lost due to numerous one-way roads. Ward's Lake is serene and picturesque with a jogging track surrounding its perimeter. A lot of locals come here for their morning walks and it was pretty crowded. A nominal fee is taken for tourists to enter. This beautiful lake has a pretty Colonial bridge, tall pine trees, never-ending flower beds and of course geese and ducks, hooting and quacking. It was such a refreshing start to the day.
Police Bazaar was hustling and bustling by now with loads of street vendors and taxis and travel agents. We decided to have street food for breakfast. It was so much more delicious than expected. We ate everything we could find from Poori Bhaji to Parotta Sabji to Bread Omelette and who can forget Ronga Chai. Sated and happy we returned to the room. Oh on the way back, we met two bikers from Kerala, who rode all the way from Kerala to Bhutan and now were touring the North East. What an amazing achievement – Total Respect! See what I told you about finding interesting people all the time when you're on the road.
Few Pointers: Ward's Lake has boating as well which was not open that early when we visited. Shillong Golf Course is world-class and a must visit. Unfortunately we couldn't make it.
Shillong – Cherrapunji(Sohra):
The plan was to visit Shillong Peak and Elephant falls which are almost on the way to Sohra. After driving up to the Shillong Peak, we were told that it has been closed for public since a few months. I was so disappointed since I had heard so much about the majestic view of Shillong from up here. We then asked them about Elephant falls, and as luck would have it, that was closed too. Bummer!
We gave up finally and left towards Sohra. This road is dotted with one vantage point after another. FYI, I think we kind of took the wrong (Non-Tourist) road. But I found this as an advantage as there was no traffic and the views just kept getting better. There will definitely be a temperature drop when you're about to enter Sohra. This is your cue to start getting hyped. I have been reading about this place since Class 5, I think. I was super excited.
Few Pointers: Do visit Shillong Peak and Elephant Falls if you're lucky enough. The road which we took to Sohra had some rough patches, so I would suggest sticking to the normal route, i.e., SH 5. Also try to leave as early as possible so that you get to enjoy the weather in Sohra much more.
Sohra: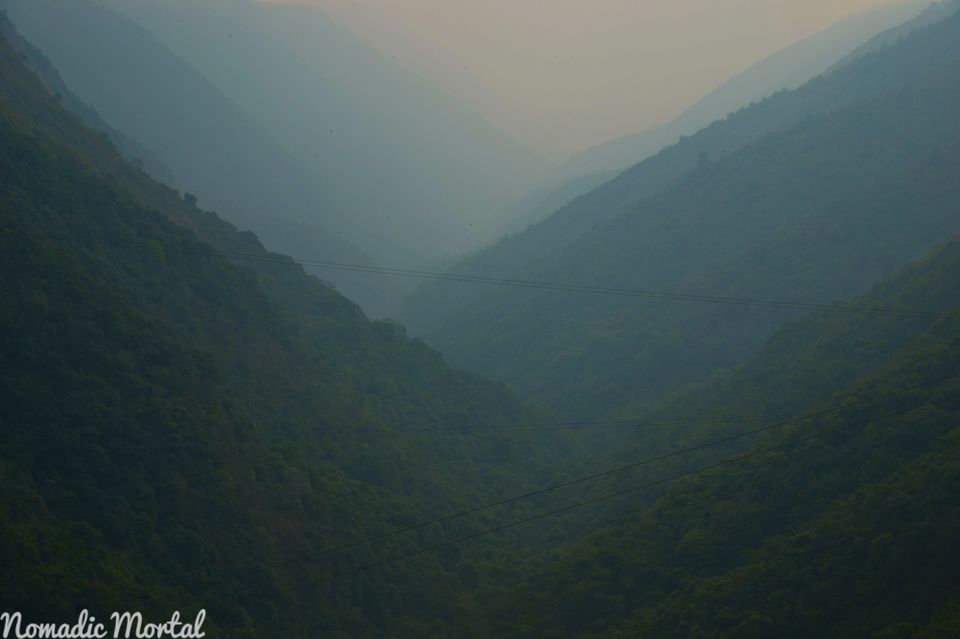 Duwan-Sing View Point:
First stop was this brilliant bridge across the Mawkdok Valley. This view-point blew me away. The mountain range was so magnificent and vast. It stretched as far as my eyes could see. Here is where you realize why Meghalaya is called the abode of clouds. You can also try out zip lining here. An experience to behold. It will cost you around 500 for two-way and 350 for one way. Imagine zipping past a valley which is covered in fog.There are a couple of cafes here as well. And we decided to eat maggi and also shop for some souvenirs. The vendors here do not speak Hindi, so converse with them in English.
Mawsmai Cave:We then went straight up to these brilliant limestone caves. Meghalaya is home to some of the longest caves in the world, most of which are still unexplored. This cave however, is the most easily accessible and is well lit up for the betterment of the tourists. The entire stretch can easily be completed within 15 minutes. Few Pointers: Wear comfortable shoes as there is some climbing to do. The cave is completely safe and visited by tonnes of tourists. Nominal fee is charged for entry and camera.
Seven Sister (Nohsngithiang) Falls:I have seen such amazing pictures of this place. 7 beautiful white streams of water falling off a huge cliff. Unfortunately, there was no water when we visited. Nothing at all. Damn! But the place is still worth a visit since it is an amazing view-point. It was all covered in fog and getting clear pictures here was a task.
Nohkalikai Falls:They say save the best for the last and that is exactly what I had done. But after the experience with the 7 sister falls, I had little hope of water being visible here. But I was wrong. This beauty, which happens to be the tallest plunge waterfalls in India, is a sight to behold. Even though there was very little water, I could hear her before I saw her. The plunge of 340m makes her roar which in turn makes you squeal. I could not believe what I was seeing, the sun setting in the far distance, this beauty jumping off a majestic cliff, the turquoise pool of water at the bottom, aahhh too much beauty! I could only imagine how this sight would be when she is at full might.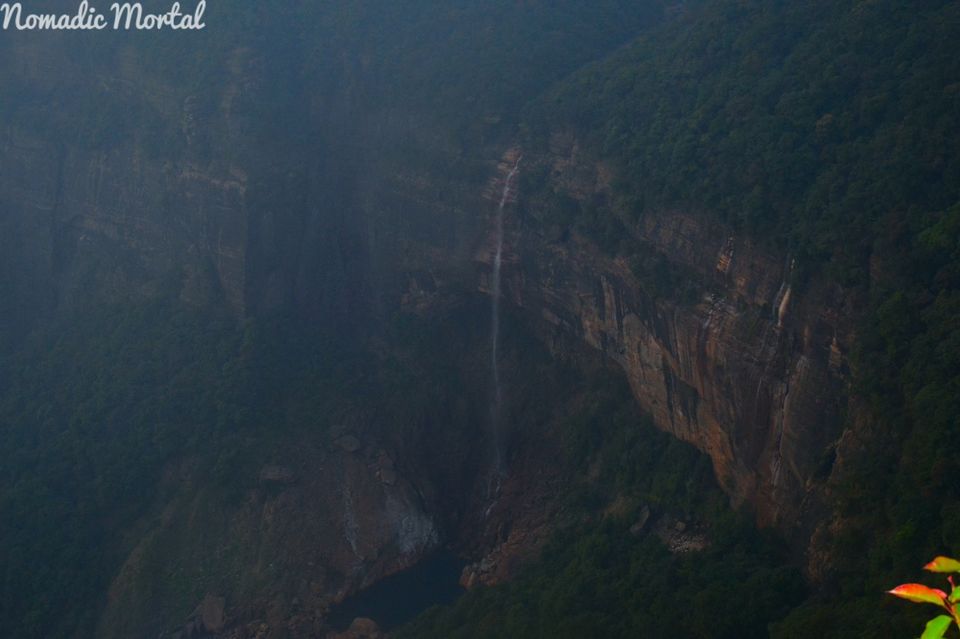 Few Pointers: It is very easy to get lost with Google maps here. So ask for direction from locals. Try and finish off all these places before 3PM as the fog sets in after that and you won't be able to see much. These were the most commonly visited places. Sohra has many more options which you must definitely try should you have the time. One of those would definitely be the Double Decker Living Root Bridge Trek from Nongriat. It would take you about 1 day for the entire journey where you will have to go down 3000 steps into the valley. For sure, this is on my list for my next trip here.
Sa-i-Mika Resort:Beauty! This hotel is one hell of a place. I had seen pictures and I was pretty excited, but when you get here and take in the surroundings, it will blow you away. One of the best places I've stayed in so far. We had a huge fire-place in our room which was setup immediately to keep us warm. It gets unbelievably cold in the night. We had a scrumptious dinner in the cafe listening to the band play. This cafe is open for the entire night with music playing all the time. The food was delicious and so homely, and was served snugly packed in a tiffin box.
When I woke up early morning to see the sunrise, I realized just how awesome this place is. It is in the middle of nowhere, surrounded by grasslands and mountains in the distance. I did not want to leave this tiny piece of heaven. A long walk around the huge property put some separation anxiety :P to ease but I was going to miss this place so much.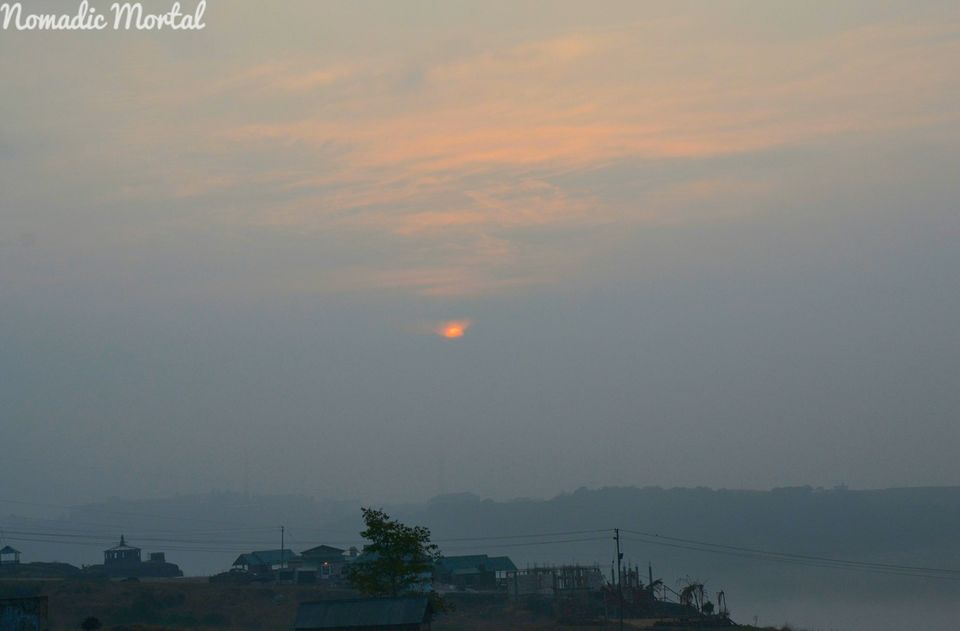 Few Pointers: We were 5 of us and it turned out pretty cheap to stay at this place - 1000 including dinner and breakfast. If you wake up early enough, you get to witness the sky changing colours, which was truly mesmerizing.
Saying bye to this place was so hard. I was already craving another holiday here, especially since we didn't get to witness rain in Cherrapunji! But at the same time I was also excited about what was coming next.
Blessed are the curious for they shall have adventures.-Anonymous.
This trip was first published on Nomadic Mortal. Head on over for more photos.
Frequent Searches Leading To This Page:-
north east trip itinerary, Best Of North East India Tour, North East India travel guide,north east india travel plan, shillong Cherrapunji holiday package