You love her. She loves you back. You proposed to her and she said YES! Fast forward a few months and you're confused over where to head for your honeymoon. All you know is that both of you are water-babies and if you ever decide on a destination, it would be a sun-swept beach. Oh, and there is another problem. You don't want to break the bank.
Does this sound like you or someone you know? If it does, then look no further because here are the top 5 budget beach honeymoon destinations in the world:
1) Turkey
One of the most naturally pleasing destinations in the world, Turkey is packed with centuries old markets, churches and beaches. The people are welcoming, and the local cuisine is delicious and pocket friendly. What more can you really ask for while on vacation?
Antalya has several beaches but the best according to most locals in the Cirali beach. Although it is located an hour from downtown, its empty and pristine shoreline will more than make up for the long ride. Another reason to love Cirali is its down-to-earth vibe that is entirely due to its setting that is far from the hustle and bustle of civilization. One can spend hours here, gazing at distant ships and mountains.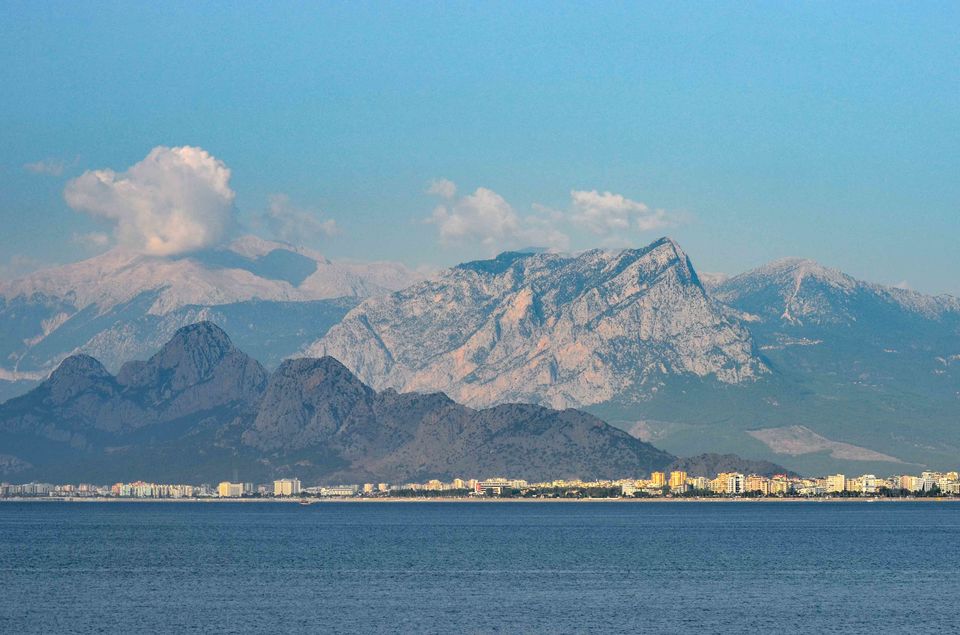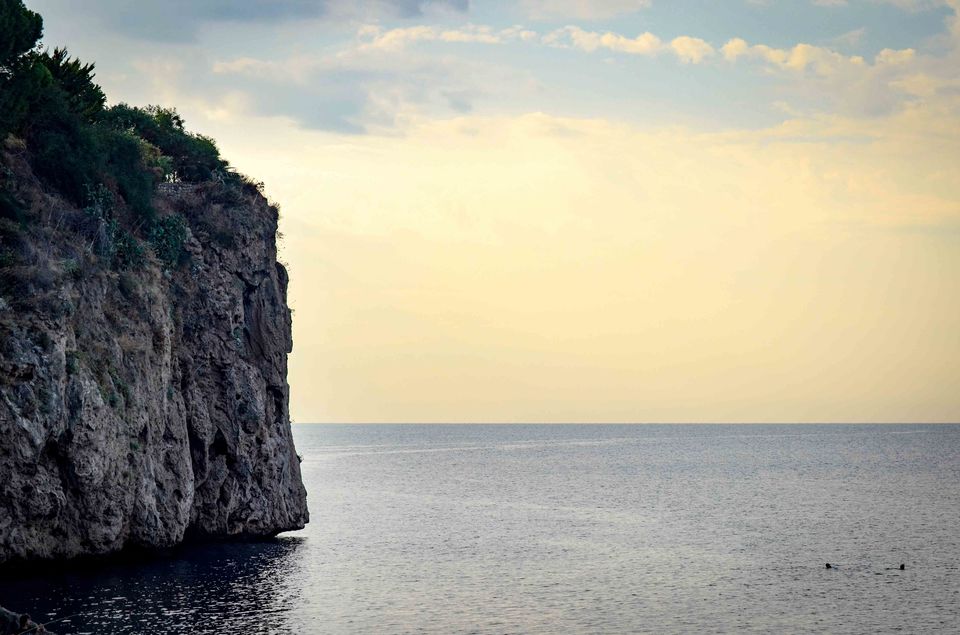 Best Time to Visit
Turkey is a Mediterranean country and sees warm summers and harsh winters. Ideal time to visit between April and June when the spring is at its peak. Alternatively, you could also visit between September and October when the summer heat gives way to a pleasant autumn. Avoid July and August since they are peak tourist periods and you will find all major attractions to be over- crowded.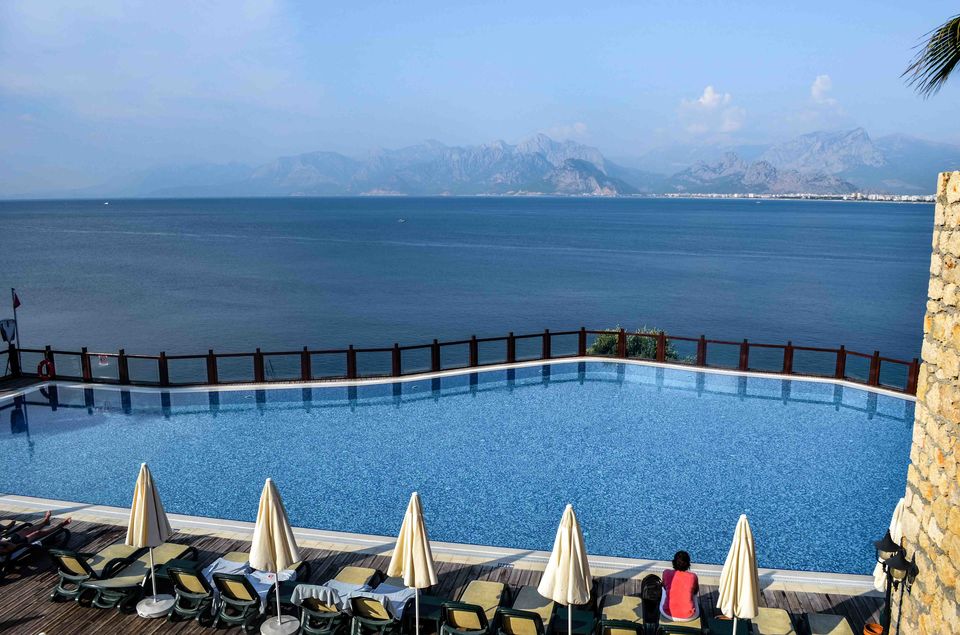 Places to Visit
Istanbul, Ankara, Antalya and Izmir
2) Philippines
With more than 7000 islands to explore, Philippines is a unique destination to travel around. It has its own mix of cultural and natural experiences and is isolated from tourist hotbeds such as Bangkok and Bali. Besides its beautiful waterfalls, Philippines also boasts of several breathtaking beaches and coral reefs. Add a dash of Spanish influenced food and architecture, infuse with a colorful blend of religious traditions, and music, and you've got an addictive mix that makes Philippines easy to love but hard to leave.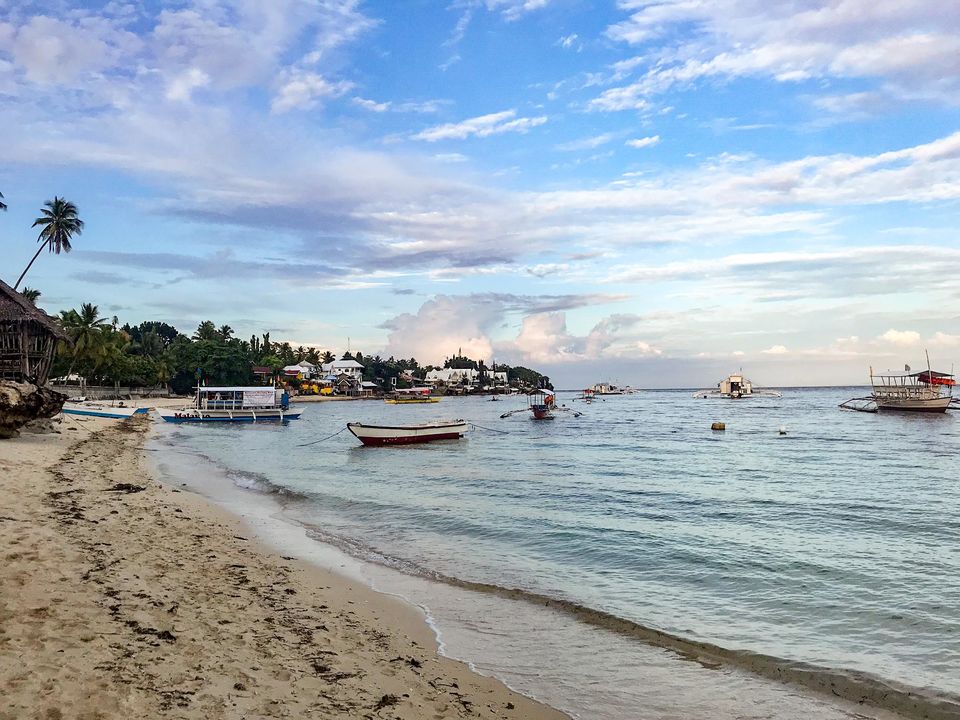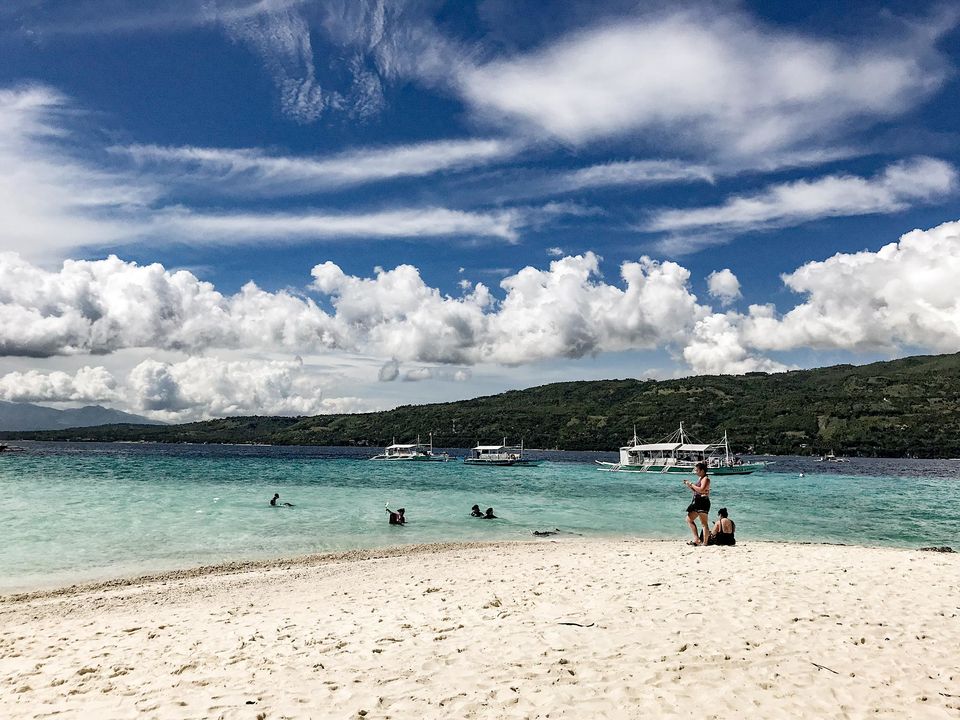 Best Time to Visit
The best time to visit The Philippines is between November and February. You will find bright days, pleasant nights and almost no humidity. Carry light cotton clothes and tons of sunscreen. It is always wise to check for typhoon warnings before traveling to the Philippines. I was lucky to miss one by a day!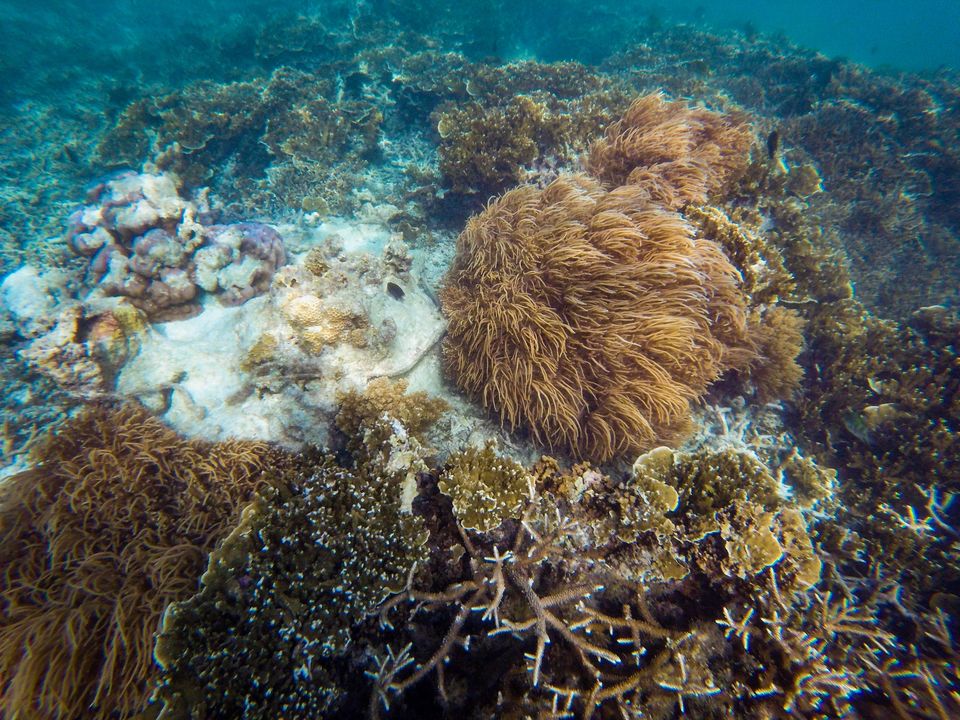 Places to Visit
Cebu, El Nido, Palawan and Oslob
3) Sri Lanka
Sri Lanka is famous for its expansive coasts and soothing beaches. Hikkaduwa is a small town on the southern coast of Sri Lanka, about 98 km south of Colombo. There are multiple trains and buses from Colombo that can bring you to Hikkaduwa. The train runs along the coast and offers brilliant views of the Indian Ocean. The town by itself, has all the trappings of a popular beach destination, complete with seaside restaurants, street shopping and signboards in Russian and Hebrew! Ideal for swimming and spending inhibited hours of pleasure, the water is warm and the waves are easy on the eyes. This also makes Hikkaduwa a popular surf destination as well. Do what you love most, swim, catch a tan, walk along the shore or just relax with a beer or six.
Best Time to Visit
Sri Lanka is a year-round destination with two monsoon seasons so no matter when you go, you will have a good time. However, the best time to visit the Sri Lanka's western coast is during the colder months between November and March. This is when Hikkaduwa is at its inviting best.
Places to Visit
Hikkaduwa, Kandy, Pinnawala, Colombo
4) Thailand
Known as the pearl of the Andaman, Phuket has grown from being a little known idyllic town to a modern and bustling hub for tourists from all over the world. And for good reason. Some of Phuket's best beaches are located on a small island just off the shore called Koh Phi Phi. There might be no better place in the world to be lazy than on one of Phi Phi's spectacular beaches. These islands are convenient to get to with several tourist companies offering a two-way ferry service around the clock.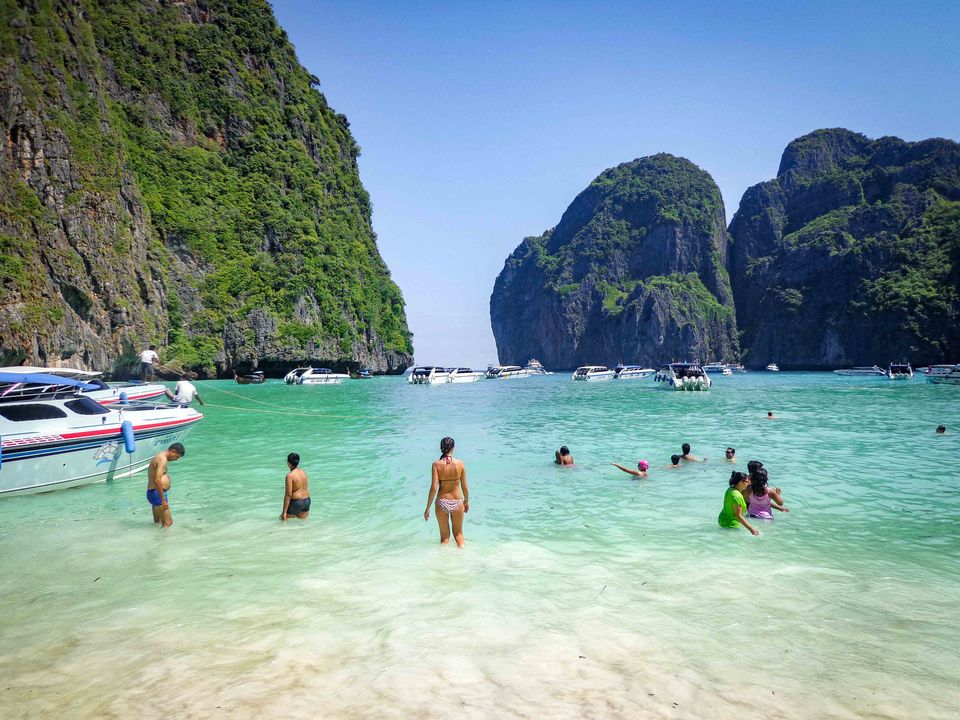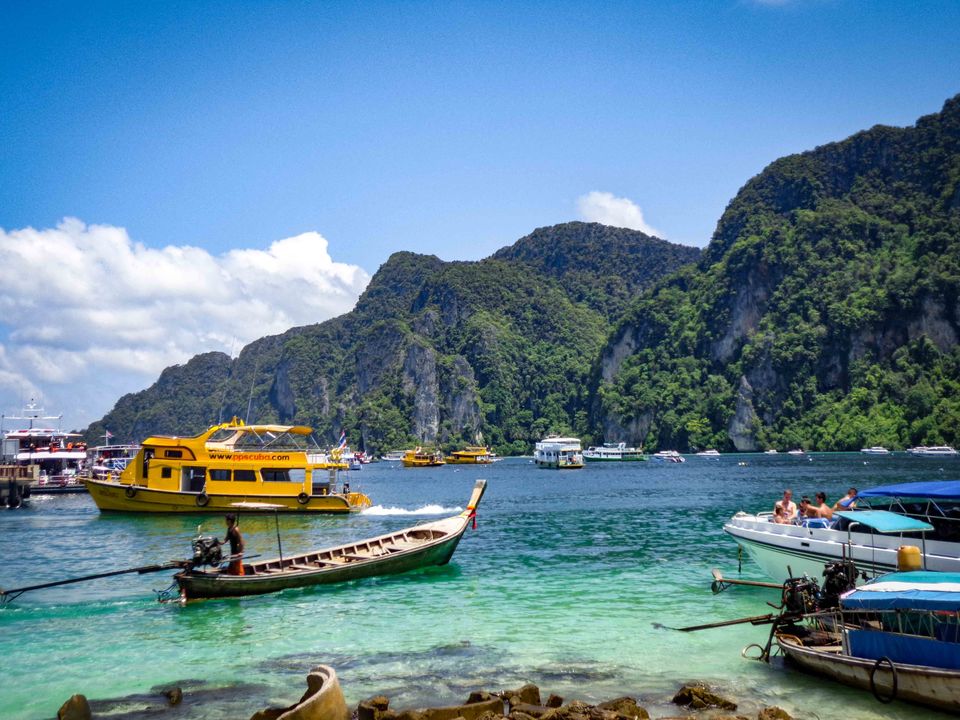 Best Time to Visit
The best time to visit Phuket is between April to August. Although it is usually hot and humid during these months, this is the off season and you will find great bargains on everything from hotels to tours. December and January are the peak months in Phuket if you're looking to meet like-minded travelers among large crowds.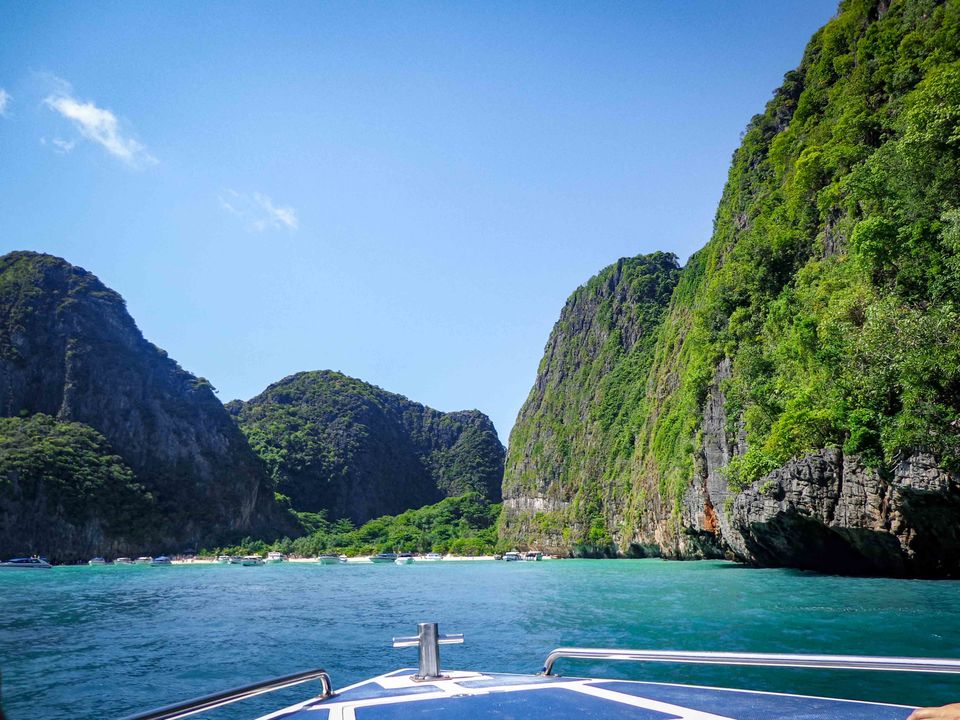 Places to Visit
Phuket, Pattaya, Phi Phi
5) Oman
Oman is a growing tourist destination and for good reason. Besides its enchanting deserts and beautiful architecture, Oman has several hidden gems that will make you go oh man! The water in the Gulf of Oman is usually bathwater warm and the waves are smooth. Its long, pristine stretch of white sand is perfect for the water-baby in you. What are you waiting for? Hop on to a flight to Muscat and have the time of your life with your better half!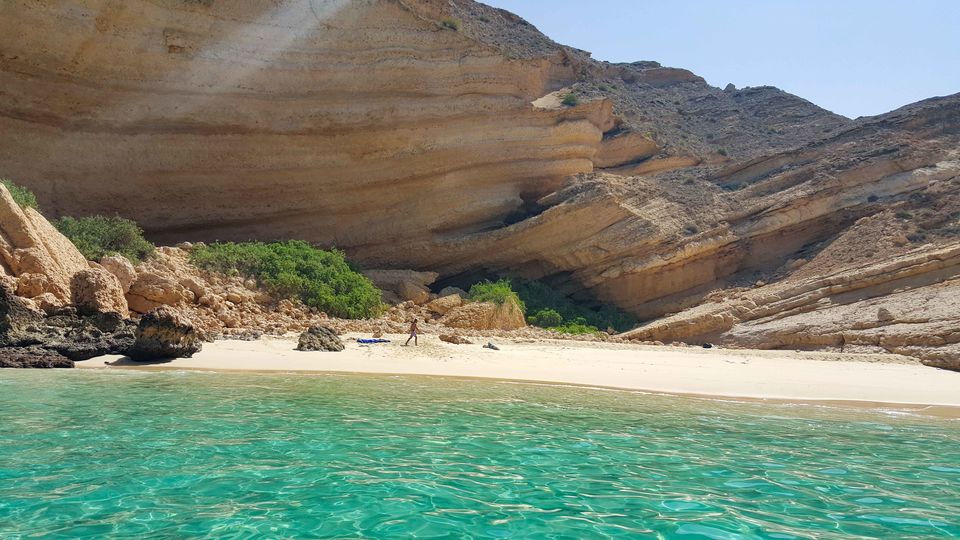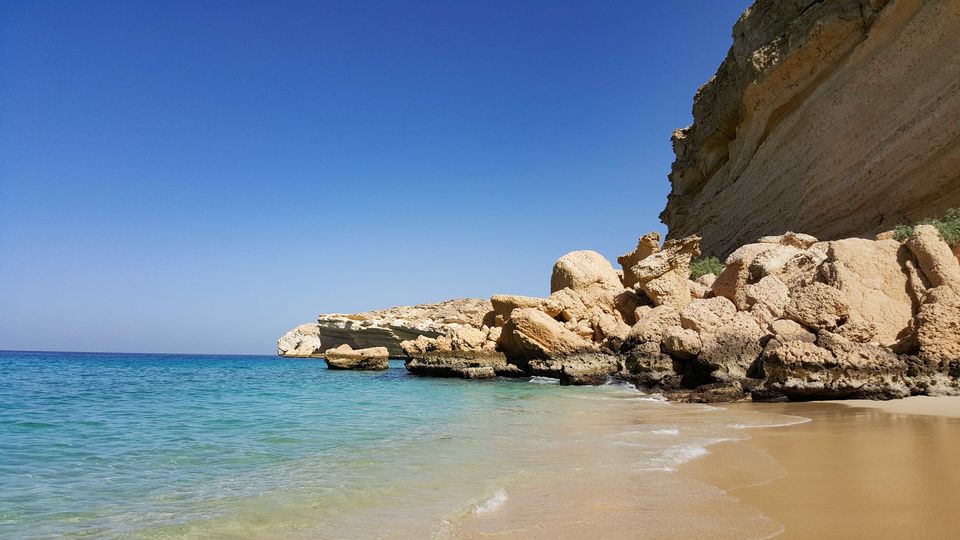 Best Time to Visit
The best time to visit Oman is between November and February. You will find bright days, pleasant nights and almost no humidity. Carry light cotton clothes and tons of sunscreen.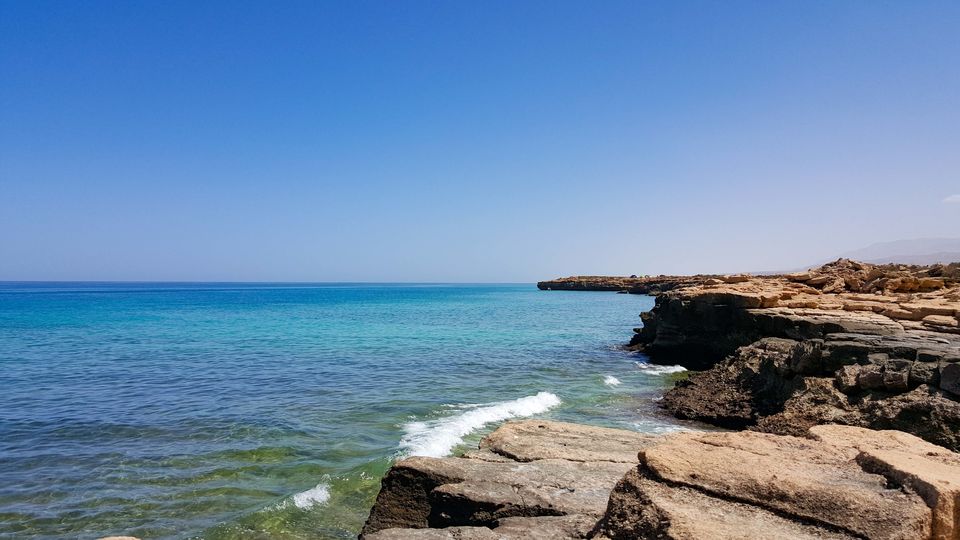 Places to Visit
Muscat, Sur Valley, Bummah and Wadi Shab
A traveler at heart, I have been to 22 countries on 6 continents. My favorite experiences are plunging in to sub-zero Antarctic waters, renovating a Buddhist monastery in Sri Lanka and hiking Borneon jungles. I am also an engineer, a public speaker, a sustainability believer and a polar explorer. Follow my misadventures on www.passportuncontrol.com and Instagram @geeknextdoor
Frequent Searches Leading To This Page:-
Sri Lanka tour best time to visit, Best Sri Lanka places to visit, Sri Lanka tour itinerary, Sri Lanka honeymoon trip, 4 days tour packages Sri Lanka, Sri Lanka beach tour packages, turkey package holidays from India