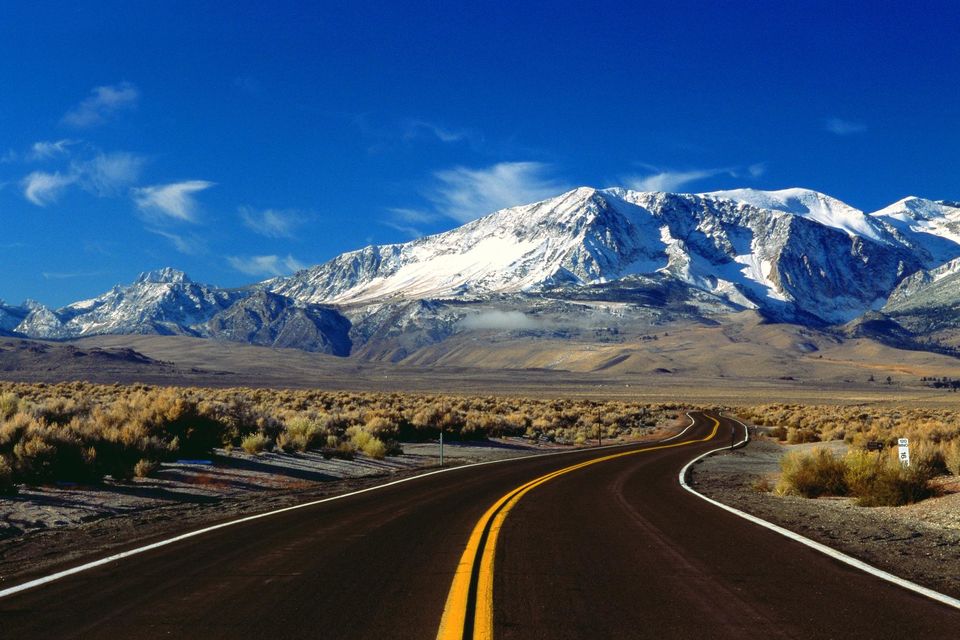 The idea of the journey is, arguably, more romantic, more important, than the destination. Poets, painters, writers, and musicians continue to derive inspiration from the concept of the 'road'. There's something so beautiful about driving down a long stretch of tarmac, cutting through mighty mountains, venerable valleys and desolate deserts. Roads are a testament to man's seeking spirit that lives for adventure, discovery, and paves the way for like minds to follow the path. When you see a winding road zigzagging through the mountains, you're filled with a sense of both humility and pride as we can only tame nature because we are allowed to do so. This article is dedicated to the roads that give us this feeling, and that need to be experienced at least once in this life. Here are the 10 most incredible drives around the world that need to be on your bucket list:
Running parallel to the Andes Mountains in Western Argentina and stretching all the way from Punta Loyola near Rio Gallegos in Santa Cruz Province in the south to La Quiaca in Jujuy Province in the north, this 5000 kilometer stretch of road is one of the longest in the world and possibly the most beautiful and diverse. Why? Well, it starts at sea level and goes up to 16,404 ft in Salta, passes through 20 national parks, 18 major rivers and 27 mountain passes. This road offers a stunning variety of views to all kinds of travelers. Happy road tripping!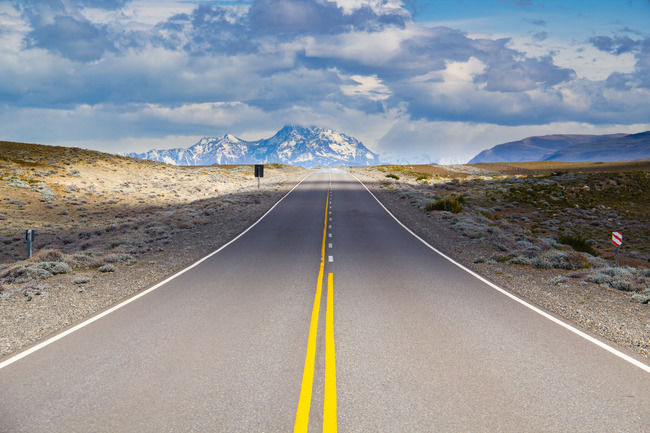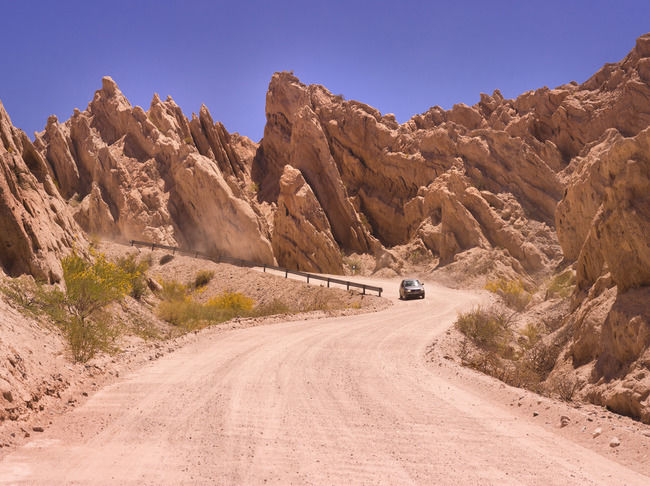 The Atlantic Ocean Road, Norway
What was originally proposed as a railway line in the early 20th century that was to run through an archipelago in Eide and Averøy in Møre og Romsdal, Norway, but abandoned, became one of the most beautiful roads in the world and aren't we glad! Although the stretch is short—a mere 8.3 kilometers—it's as unique as it gets. So strap on those seat belts travelers; you're in for a wild ride!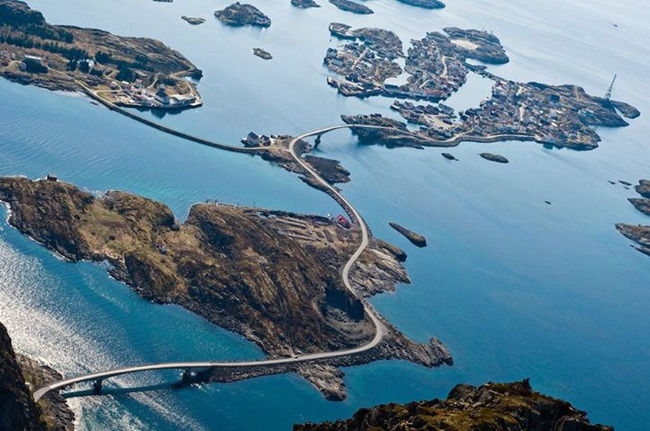 Seven Mile Bridge, United States
Located in the Florida Keys in Monroe County, Florida, this bridge was built between 1909 and 1912 and connects Knight's Key to Little Duck Key and is located on US Route 1. The road is very aptly called the Overseas Highway because as you drive over it, all you will see around you is a beautiful blue ocean. The bridge's older section, while not open to vehicular traffic, is open to pedestrians and cyclists. A drive on this bridge is an experience of a lifetime!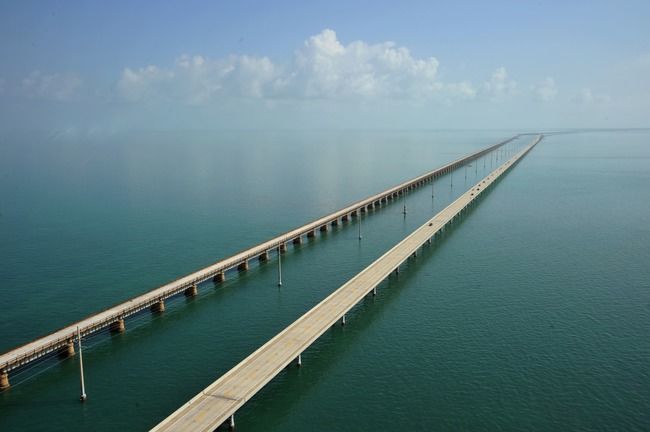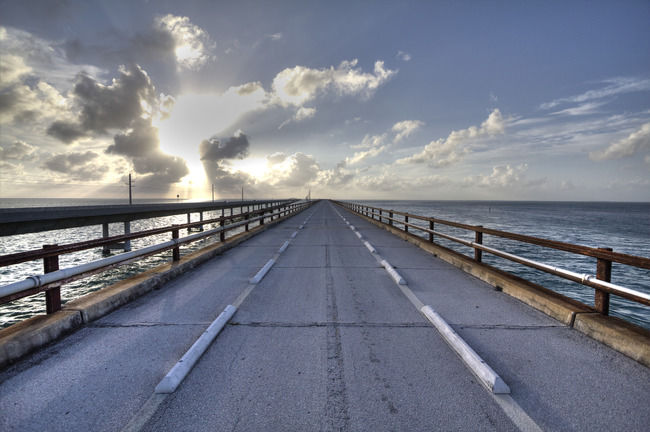 This 243 kilometer stretch of road links the Australian cities of Torquay and Allansford. It was built in 1919 and dedicated to soldiers killed during World War I, which makes this the largest war memorial in the world. The road's beauty and varied terrain brings in many tourists from Australia and around the world for a taste of its tarmac. The scenery will take your breath away!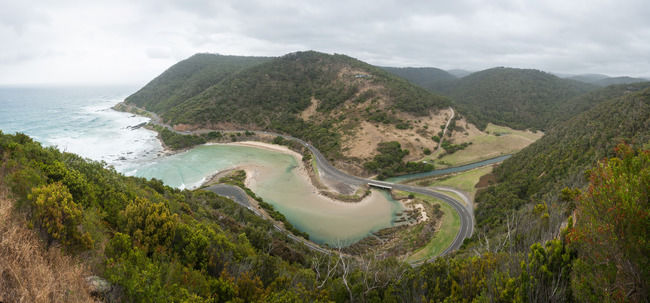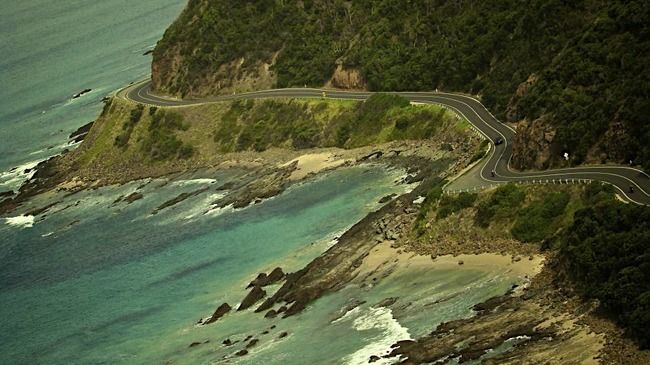 Chapman's Peak Drive, South Africa
Touted as a major engineering feat back in 1915 and 1922 when it was built, Chapman's Peak Drive is a 9 kilometer-long beautiful, winding road will amaze you! It offers some of the most breathtaking vantage points that you will ever see, and it won't be surprising if you manage to spot dolphins or even whales in the ocean below! But don't get too caught up in the scenery! The road has 114 curves which make it necessary for drivers to be slow and cautious. Don't worry though; the views will most definitely be worth your while!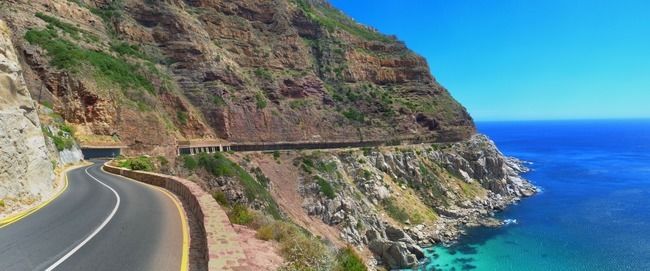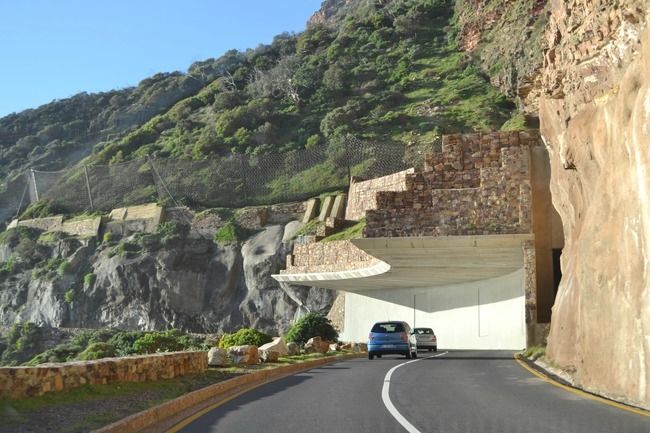 The A82 is a 269 kilometer road in Scotland that runs from Glasgow to Inverness and is gorgeous! Zigzagging through picturesque bridges, scenic mountains and breathtaking lakes (Yes, including the Loch Ness: maybe you'll be the one who finally captures Nessie on camera!), this drive will be a memorable one. If you're ever visiting Scotland, no other road will show you the true beauty of the Scottish Highlands better than this one!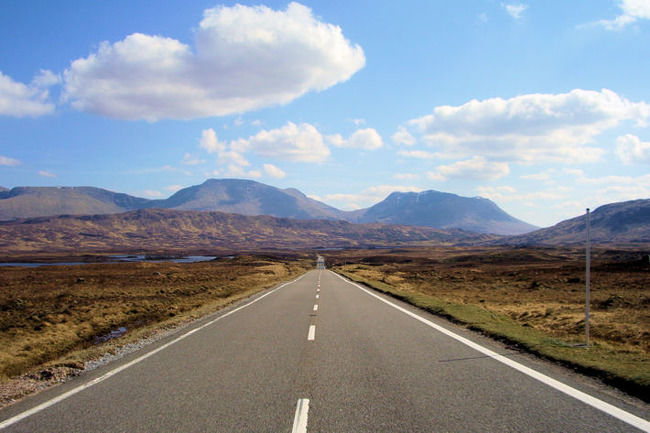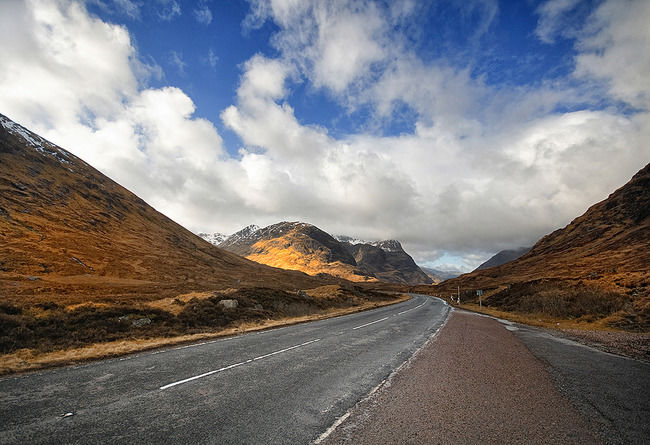 The Leh-Manali Higway is located in North India and connects Leh in Jammu and Kashmir to Manali in Himachal Pradesh. Although the road is only open between May and October, because heavy snowfall blocks the road the rest of the year, jot it down in your bucket list now! The road gives you mesmerizing views of the daunting Himalayas and if the journey doesn't make you fall in love with the mountains, nothing will!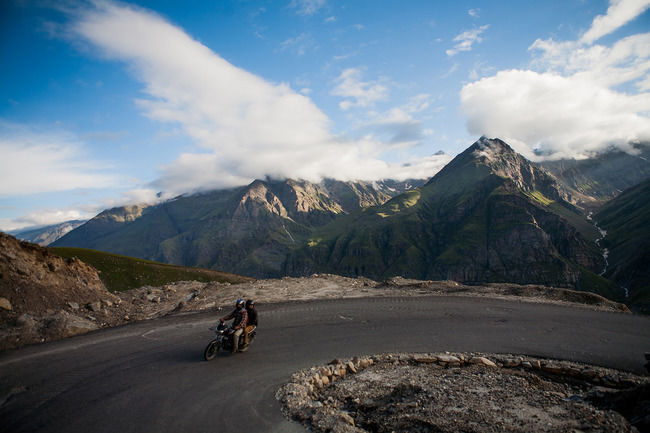 One of the most striking mountain passes in the world, the Furka Pass is at an elevation of 7,969 feet and connects Gletsch, Valais with Realp, Uri, in the Swiss Alps. If panoramic green, rolling hills and pretty snow-capped mountains are what you're looking for during your journey, the Furka Pass will deliver! The drive offers some gripping photo opportunities so don't forget to carry your camera!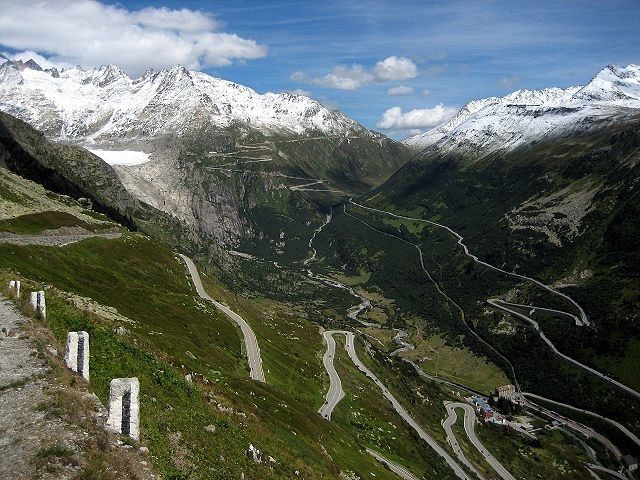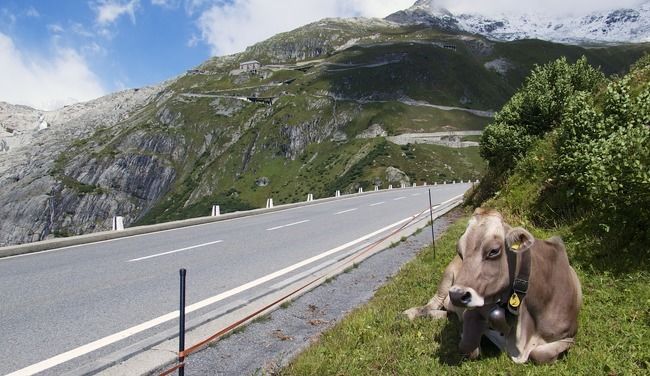 Icefields Parkway, Canada
The 230 kilometer highway, also known as Highway 93, is located in Alberta, Canada and links Lake Louise with Jasper. It traverses through the Canadian Rockies and passes through two national parks: Banff and Jasper National Park (a Canadian National Parks permit will be required to travel on this road). A more scenic route through captivating Canada will be hard to find!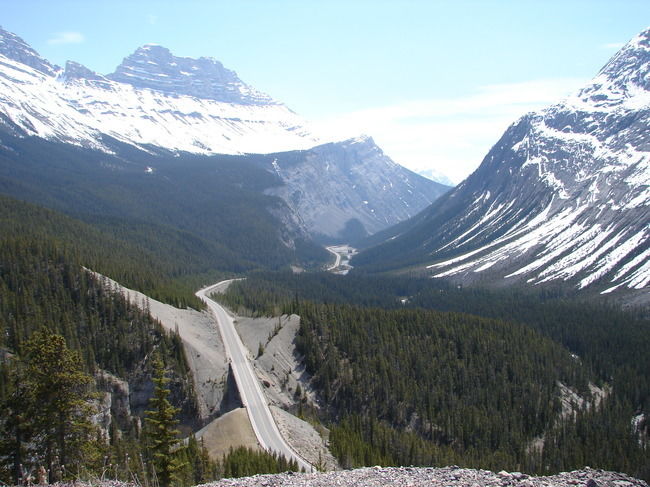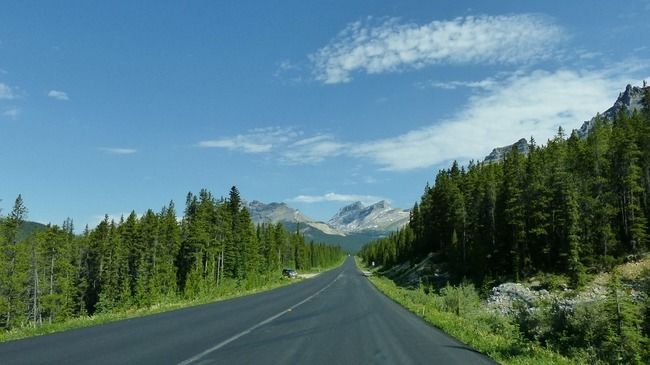 Col de Turini, France
Another high mountain pass through the Alps, this one is at an elevation of around 5,272 feet. It is considered one of the greatest driving roads in the world and is located near Sospel, France. It is most famous for a stage of the Monte Carlo Rally that takes place on this road because of the many hairpin turns. Although this is a difficult road to drive on, its beauty will make the effort worth it!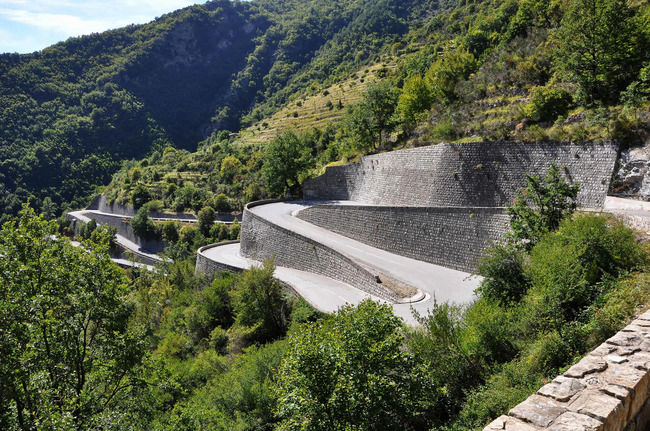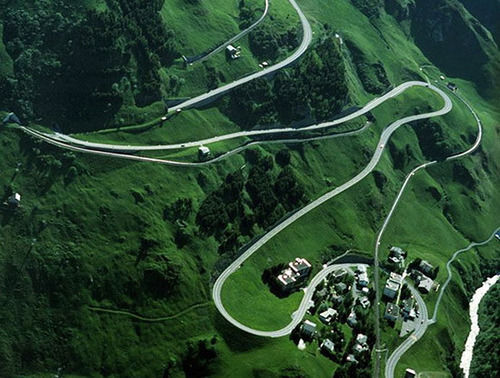 Who can put it better than Robert Frost, "Two roads diverged in a wood, and I; I took the one less travelled by; And that has made all the difference".