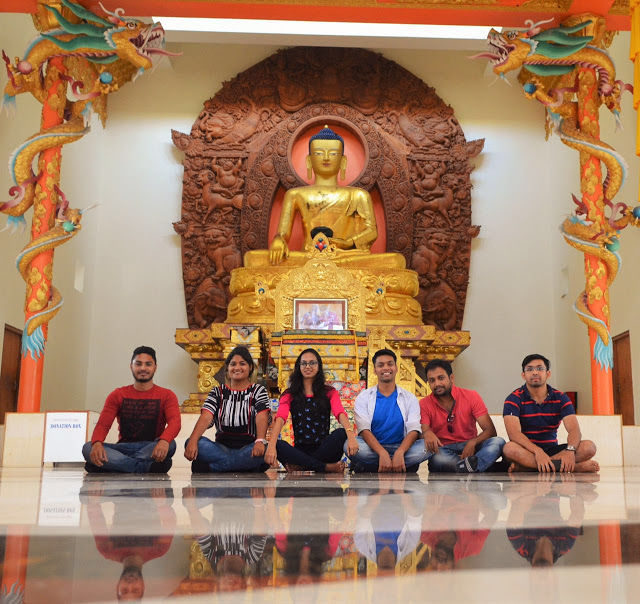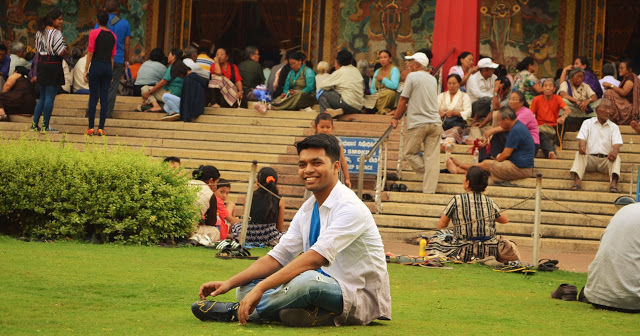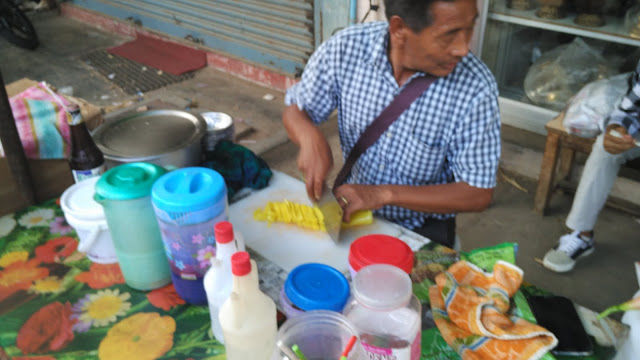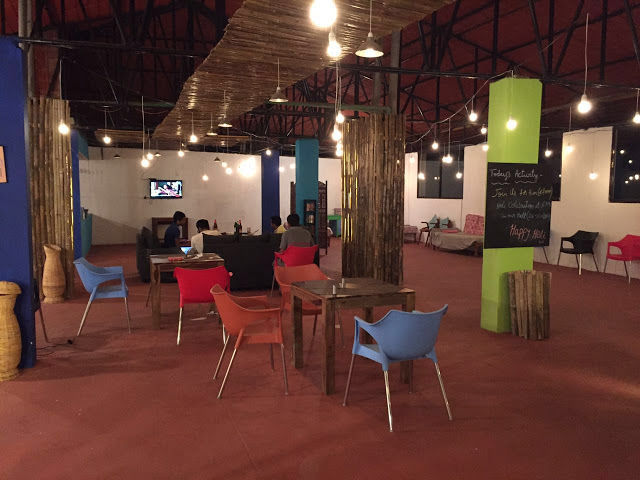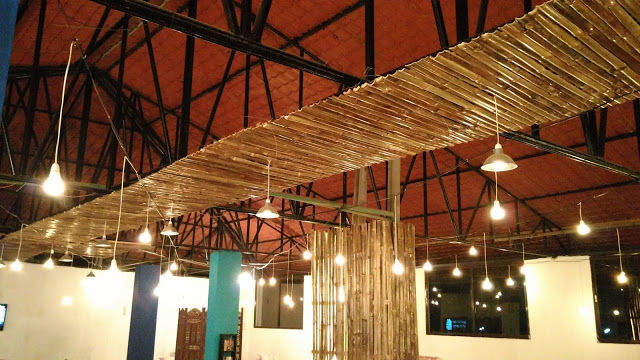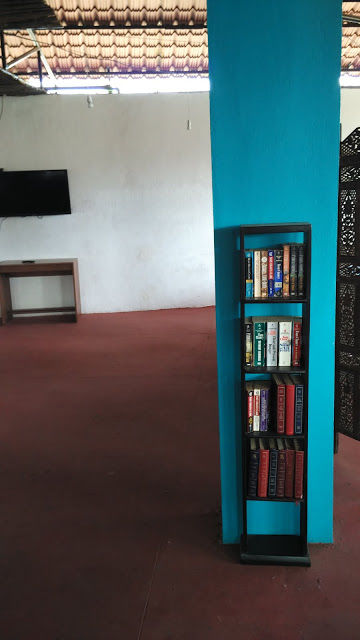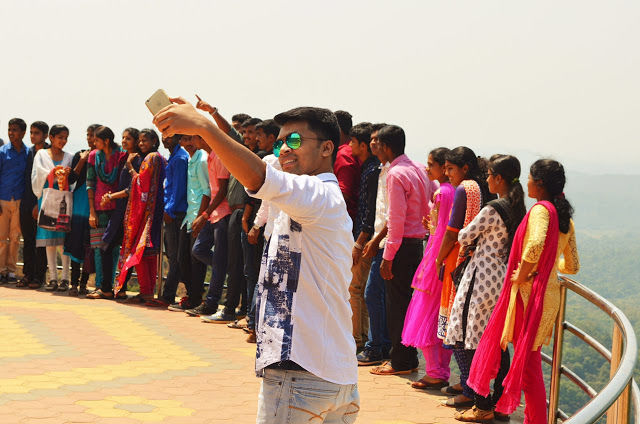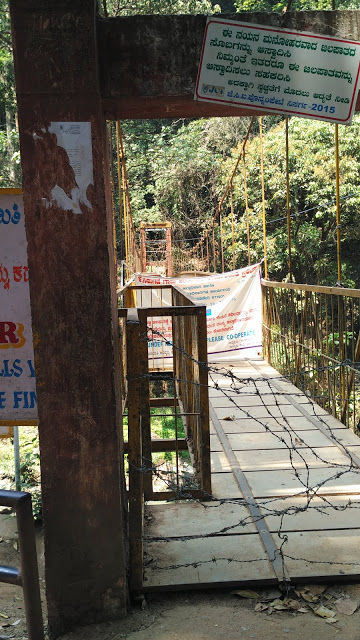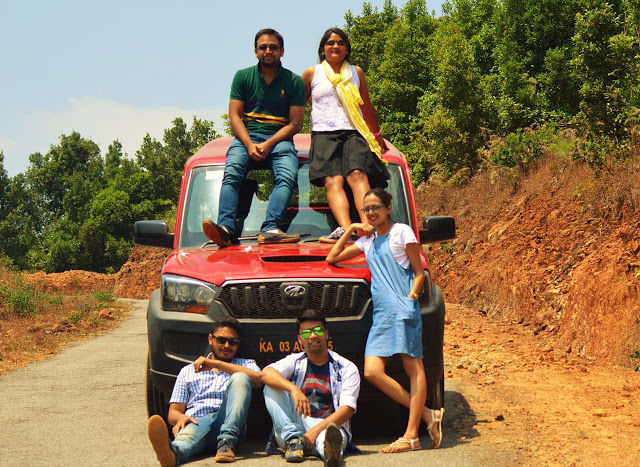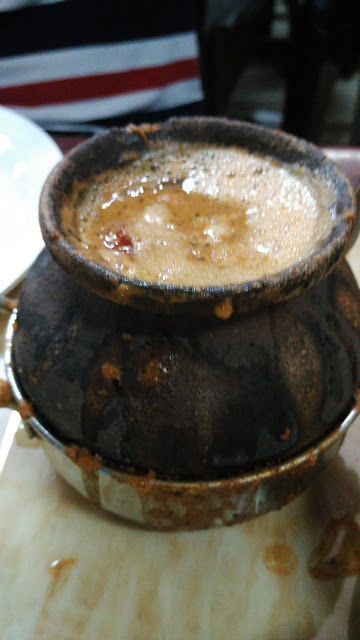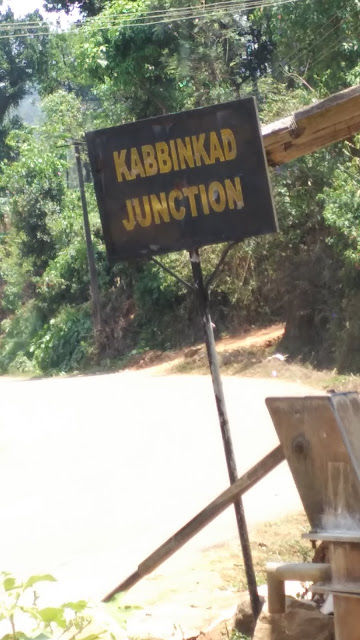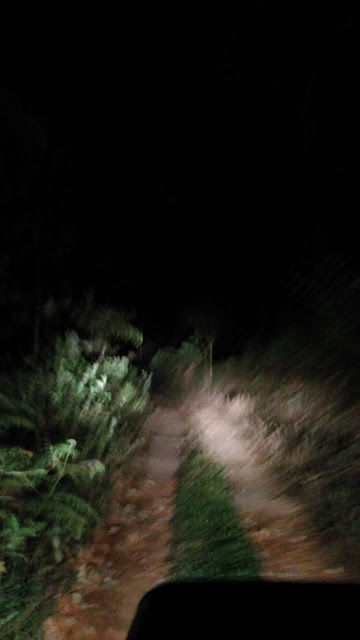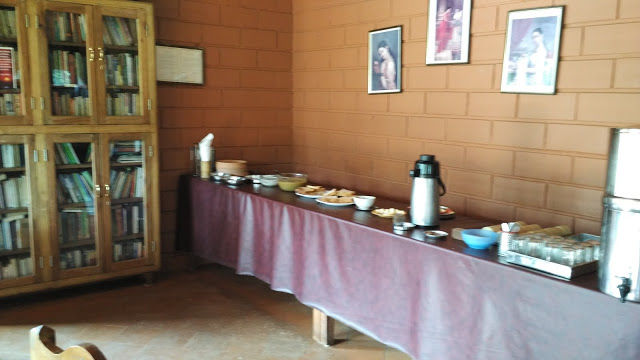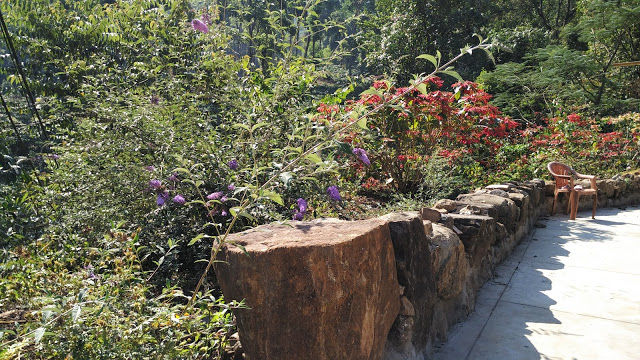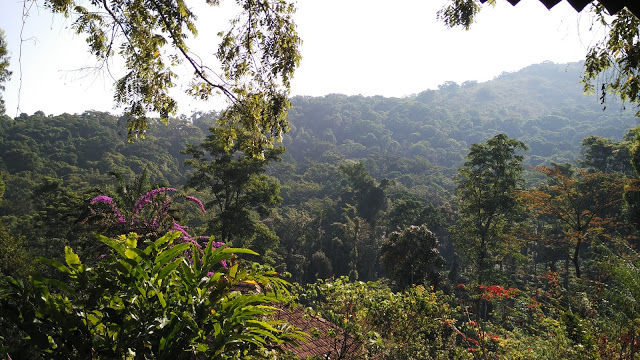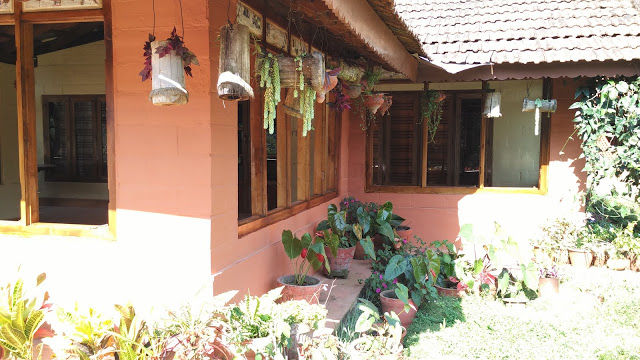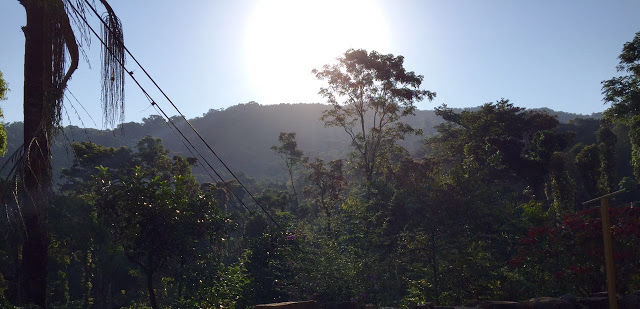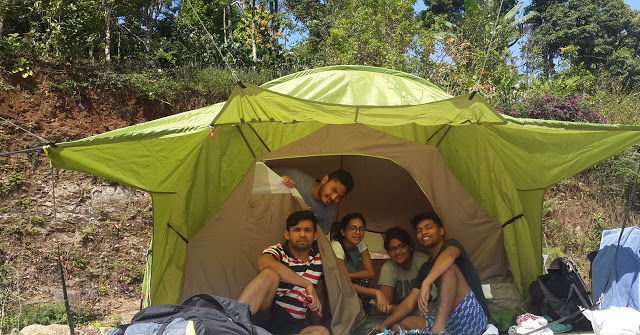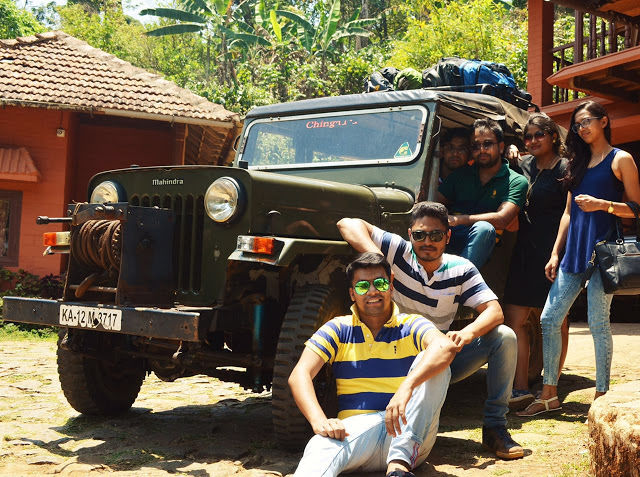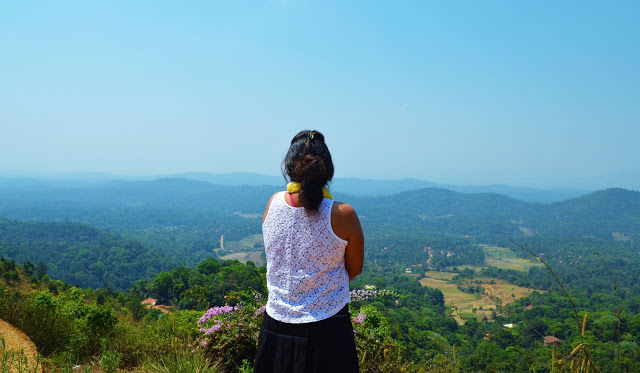 I was done backpacking for this season - freakin hot summers. But my sweetheart friends thought of a trip only in this season of all. As we were six and for obvious climatic reasons, we booked ZOOM Car from Bangalore. Started around 11 AM from Silk Board expecting the crazy Mysore road traffic on a Friday. On the way, our pitstop was the Tibetan Settlement - Bylakuppe. After China captured Tibet, Tibetans are staying in such settlements here and there.

You can visit one Monastery to the left after Camp 1 which will give you ultimate peaceful experience, instead of visiting Golden Temple, which has become super commercial and crowded.
I: Why there are so many Tibetans gathered here, and everyone seems to be praying.

Tibetan Guy: Our Grandmother has come, and they are all here to pray for their people and their country. The grandmother and Dalai Lama will be heading to the US to ask for help. We are praying that things go well, and we get our country back.

I: Our prayers are with you.

Tibetan Guy: Ohh really (surprised).. you support us?

I: Yes, your culture is so clean and pure. I believe Buddhism is one of the best practices.

Tibetan Guy: Chinese don't think the same way. They say we are spreading some religion which is useless. I still remember throwing out of my country and walking in groups of 60 with leaders heading the group to search for shelter. We walked among Himalayan mountains for 30 days. I still remember the feeling of my legs cold, unable to stand after crossing a cold river. I was just 12. I stopped talking to my parents because every time I talk to them, I cry a lot. I have not seen them since then. If I go to China to protest and get my home back, those people have guns; they will shoot me.
I love your country. You allow us to stay, and we feel safe and free in India.

I: I hope your prayers are answered. Please take care.

I left feeling bad for those people and safe to be born in a country like India. Responding to our Hunger we attacked the Tibetan Street Food - La Ping. Warning: Spicy
Followed by Momos, Thupka and chow min. Most hotels will have only Beef so that you can try the only fancy Tibetan restaurant there yet reasonable - Potala Kitchen. They serve - Veg and Chicken in nonveg.
Cost for two - 200-250/-
We headed to Madikeri where we pre-booked a Dorm Room in Vedanta, Wake Up. They have their chains at different places. The room had 3 Bunk Beds perfect for six of us, clean with neat washroom and hot water, Towel, soap facility.
Cost - 400/- per bed 

To our surprise, there was this beautiful lounge on the rooftop with TV, Dish, Couches, Games, bean bags, Dartboard, Carrom, Bookshelf, Fridge, and kitchen. The staff was super polite and cool.
We had our own arrangements ready if you know what I mean. We couldn't ask for more.
Day 2, Saturday morning we checked out and headed to explore places. Common places like Raja's seat, Abbey Falls are a waste of time.
Mandalpatti was on my list.  A beautiful open place where you can find 4x4 jeeps offering off road drive to a view point. Although the place is not very pleasing in summers, mostly dry but I could very well imagine how beautiful it would be during monsoon.

There is a junction where you will find Abbey Falls to your left and Mandalpatti towards the right. If you take a jeep from that junction, it will cost you 1600/-. If you have your own car, you can go further down the mandalpatti road until a point and get a jeep from there costing 800/-.
We stopped for late lunch at a hotel - Sukh Sagar, which was a famous veg restaurant among locals as no one in my group, eat Pork which is most famous in Coorg. We ordered Coorg Special Mud Pot Kadai with Rice Roti - different taste but good.
Being a backpacker I wanted to explore on Day 2 with no prior bookings. But I do my research before heading to any unknown place and carry all necessary contacts I might need.

It was already 5, and we had no other place in mind. It was too late for Tala Cauvery as well which was 48 Km from Madikeri.
We carried our own family size T4 Quechua Tent, and I called a homestay called Honey Valley, which was on my list as it's on a hilltop and the best Star Gazing point in Coorg. We were lucky to receive a positive answer, and the home stay was towards Tala Cauvery road. Without wasting any time we were back on the road. The roads, pathways were amazing with coffee estates around. You can even stop at few local cafes which serve local fresh filter coffee.

We were asked to come at Kabinakkad Junction - Jeep Pick up point. It was already eight by the time we reached. The jeep ride was adventurous and fun. We felt our 800/- wasted which we paid for Jeep ride at Mandalpatti.
The food was home cooked arranged in English buffet style - worth every penny. The owners of Homestay - Mrs. & Mr. Chengappa politely welcomed us. They had people with professional telescopes for star gazing and many trekking groups. They own huge estate, and you can trek and explore around.
During dinner, it was like a social gathering with interesting people from hikers to trekkers to backpackers. We even met an uncle who covered few miles of famous Pacific Crest Trail featured in the movie "WILD".

Mr. Chengappa advised us to plan and book next time we come as the Long weekend vacation culture is trending and there are times when 500-1000 people are left stranded in Madikeri on the bus stands with no accommodation and few weeks back a guy opened marriage hall to help those people. I couldn't disagree with him because when we were trying to book our Day 1, all the hotels were sold out. We had to contact Vedanta, Wake up personally to arrange a room.
This trip was originally published on Wander Lust