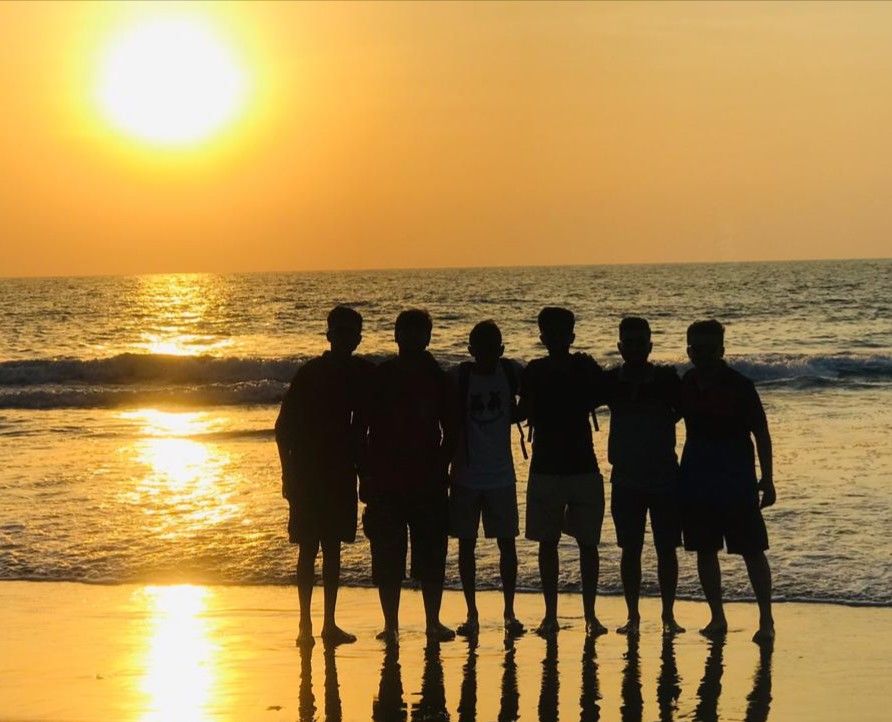 "Goa is Just like that fever, Which gets within you at least for a year and you are left with an indefinable emotions. Every time you visit this place, it will fill you with energy".
Starting our journey from Nagpur towards Goa our first destination was the financial capital of India (Mumbai).From Nagpur we travel by Sevagram express(train).By reaching Mumbai we rushed towards the most famous tourist destination i.e Gateway of India.Lots of tourist from all over the world visits Mumbai for its rich culture and to explore the history of this city.And also if someone is interested in exploring historical places then there is a place called "Elephanta caves".Elephanta Caves are a UNESCO World Heritage Site and a collection of cave temples predominantly dedicated to the Hindu god Shiva.Ferry services are available between gateway and elephanta caves,it will cost you between 1000-1500 RS per person.
After visiting Gateway of India all of us were in search of a peaceful place where we would be able to had something to eat and chill.So without wasting time we rent a taxi to marine drive.After reaching there we enjoyed playing in sea waves.Having some famous local street food i.e vada pav near marine drive.You can also visit the local market for buying clothes/ornaments(fashion street).If you are a big cricket fan like me then you can't miss to visit the historic "Wankhade stadium" near marine drive.
Soon it was time to see a beautiful sunset.So we rushed towards worli bandra sea link to say a goodbye to the mighty sun.Spending time over there feels stress free and relaxing. After having dinner it was time to say goodbye to this beautiful city as we were having our next train(mangalore express) from Chatrapati Shivaji maharaj terminus to madgaon.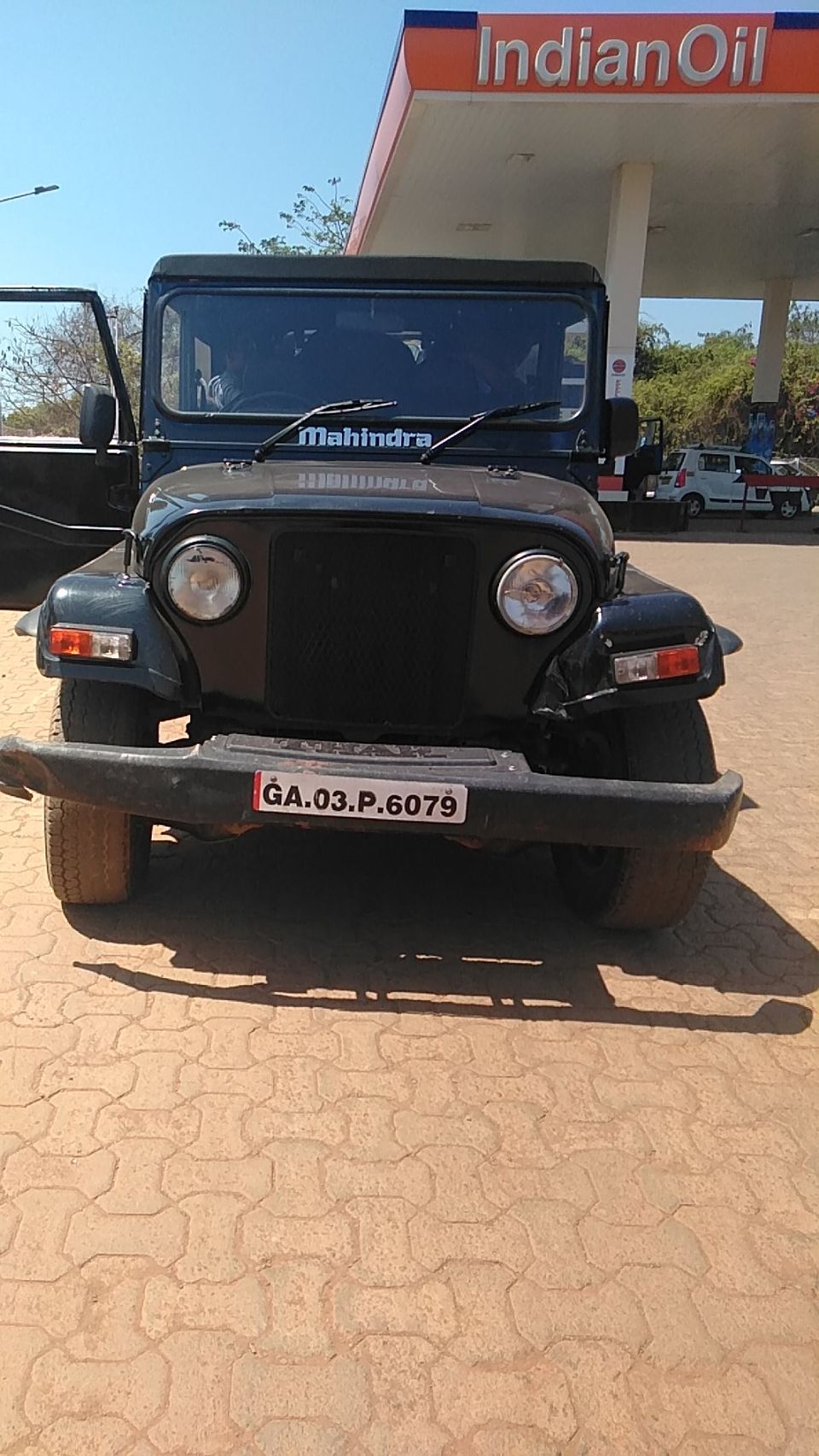 After leaving Mumbai ,we reached madgaon(Goa) station on next day morning,but before arriving to madgaon station we all friends had a discussion about hiring a car for the next three days.The discussion went so long and we ended up on hiring a Thar(car) .We got the best deal from a dealer only for 6000 Rs for three days.If someone wants to rent a car so they can check out www.zaintravels.in/ website for pre bookings. As we start entering panjim city the excitement level was on the cloud number seven.We crossed Mandovi river bridge and were heading towards our hostel "Pappi Chulo"in vagator. All of us were too excited to explore the whole goa as early as possible.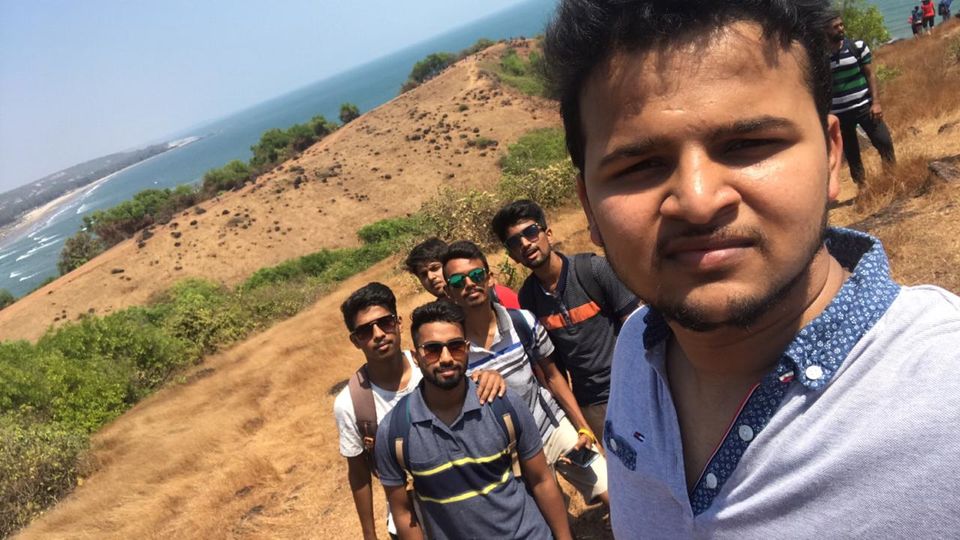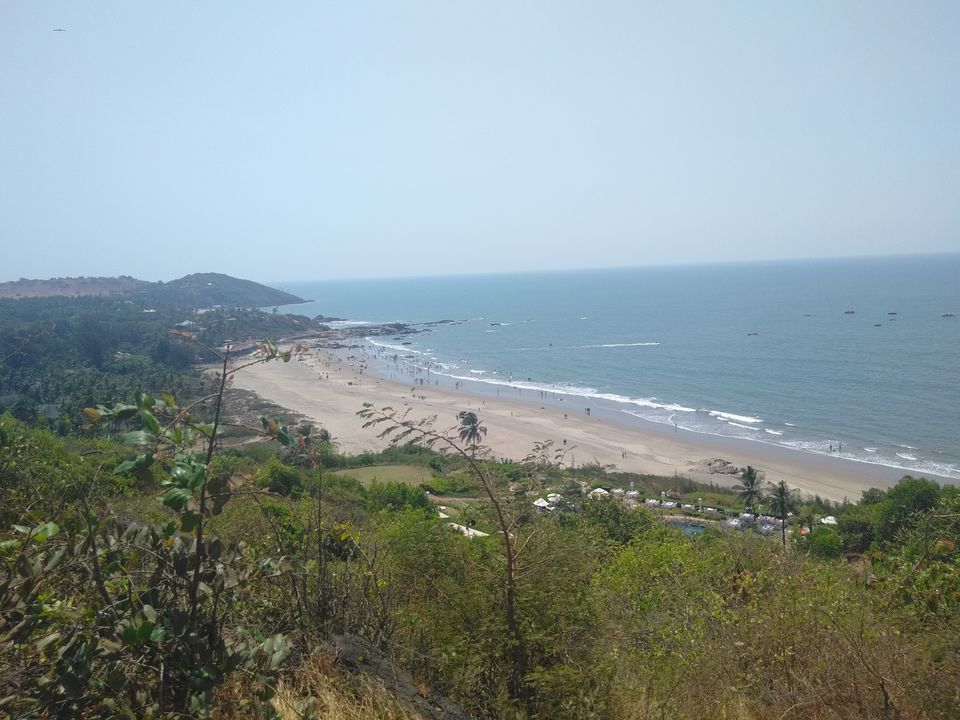 On the very next day after reaching Goa.We decided to explore on of the most popular fort in goa i.e Chapora fort. This fort is situated in north Goa and just 700 m far away from vagator. This fort has a different vibe for a bollywood lover as it was once filmed in Aamir Khan's film Dil chahta hai. The half part of this fort is surrounded by sea and the other half by the resorts.It get closed by 5pm.So it's better to visit early and spend as much time you can.
After getting fully refreshed we decided to explore Goa's culture and handicrafts, saturday night market is the ideal place to buy some amazing handicrafts.This market is situated in arpora and opened for customers after 6 in the evening.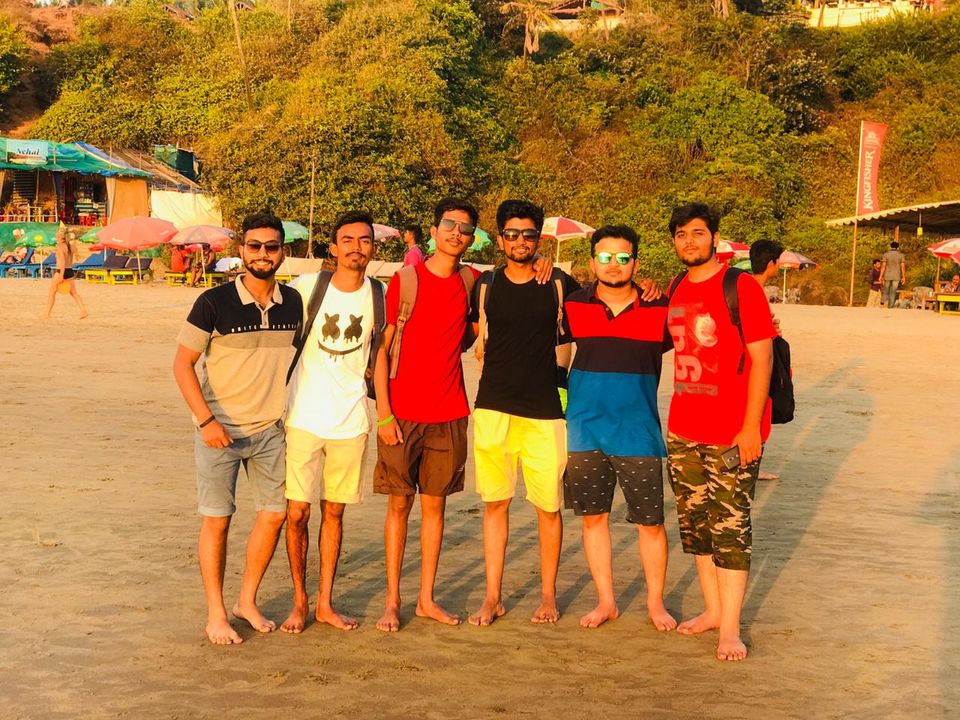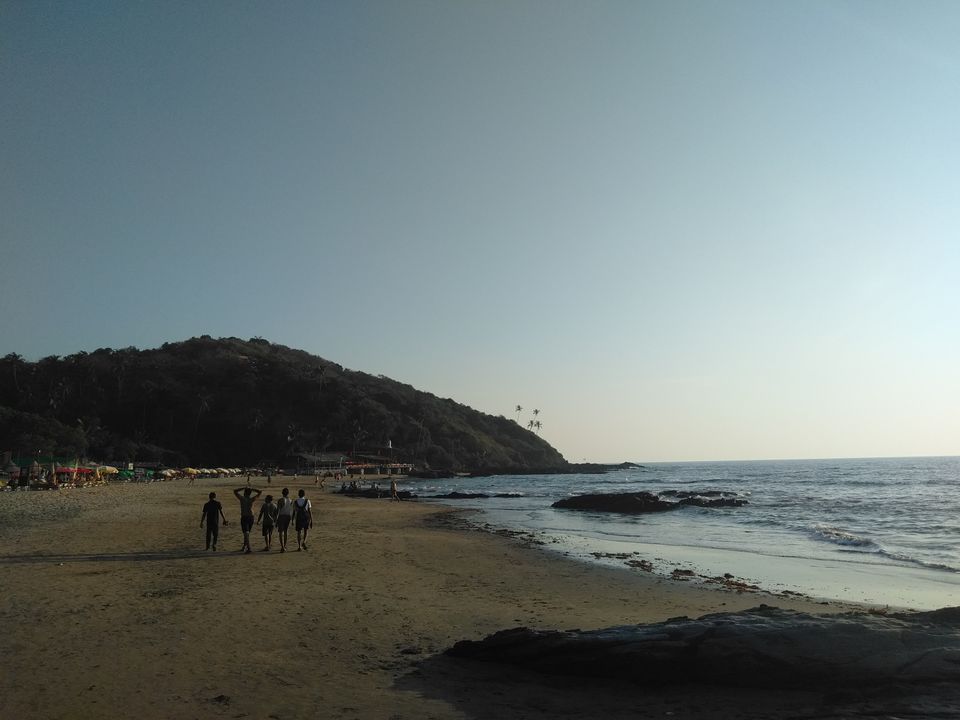 Spending two days in Goa feels like you're in the new world.Staying away from chaos,daily schedule makes you feel better. Refreshing your morning with a glass of goan cranberry juice on the beach is a best start to your day. On the 4th day we decided to explore the beautiful beaches of the town. Starting from very close beach to our hostel i.e vagator beach. This beach is famous among foreigners as there are less number of crowd on this beach.
Next we headed towards baga beach, this beach is famous for water sports. All of us did jet skiing and had some continental food on the beach side.There are various types of water sports jet skiing will cost 500 Rs per person. Paragliding will cost 1500 Rs per person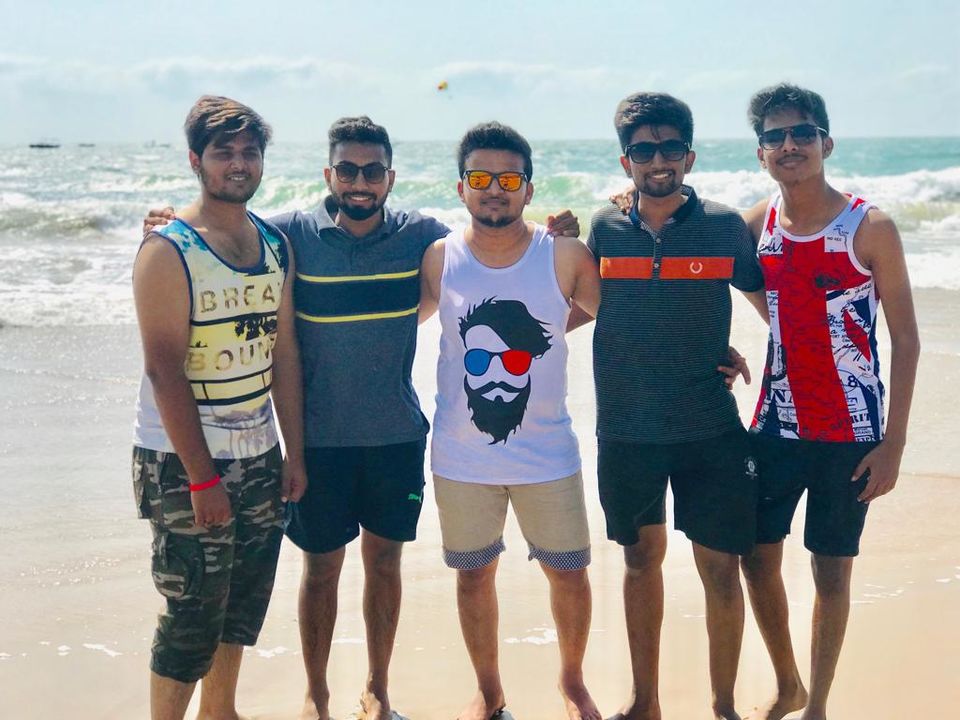 Then taking a short road trip to other side of the north goa we landed up in morjim beach. Another beautiful and peaceful beach in the town and also famous among foreign travellers.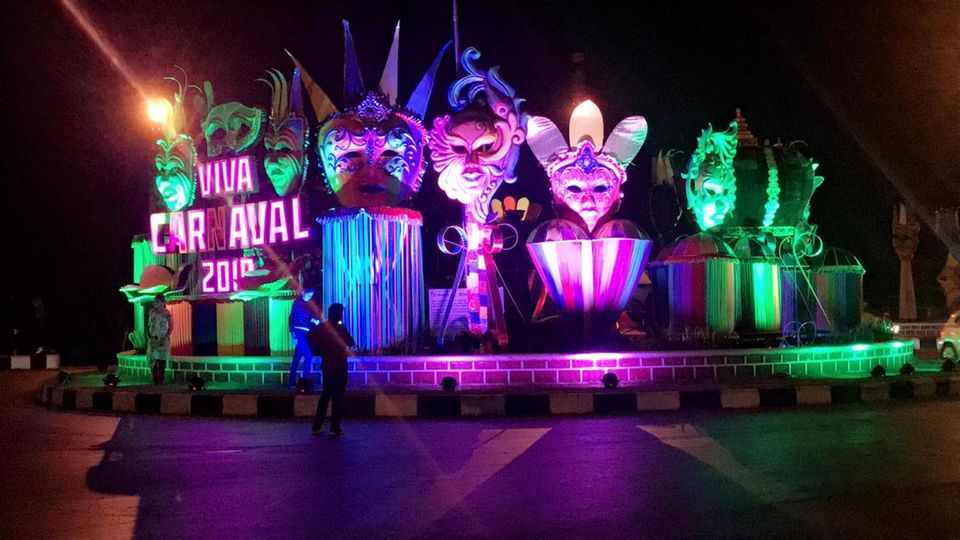 After spending 4 days in this beautiful state, it's almost time to say bye bye to this beautiful journey.Last day we had lunch in quarterdeck restaurant which is situated near river mandovi and enjoyed that beautiful night recalling those happening 5 days.
We reached CSMT by next day morning by(Mumbai Express). And return back to Nagpur by(Gitanjali Express).Spending those 5 days with friends in Goa will always remembered in my memories.