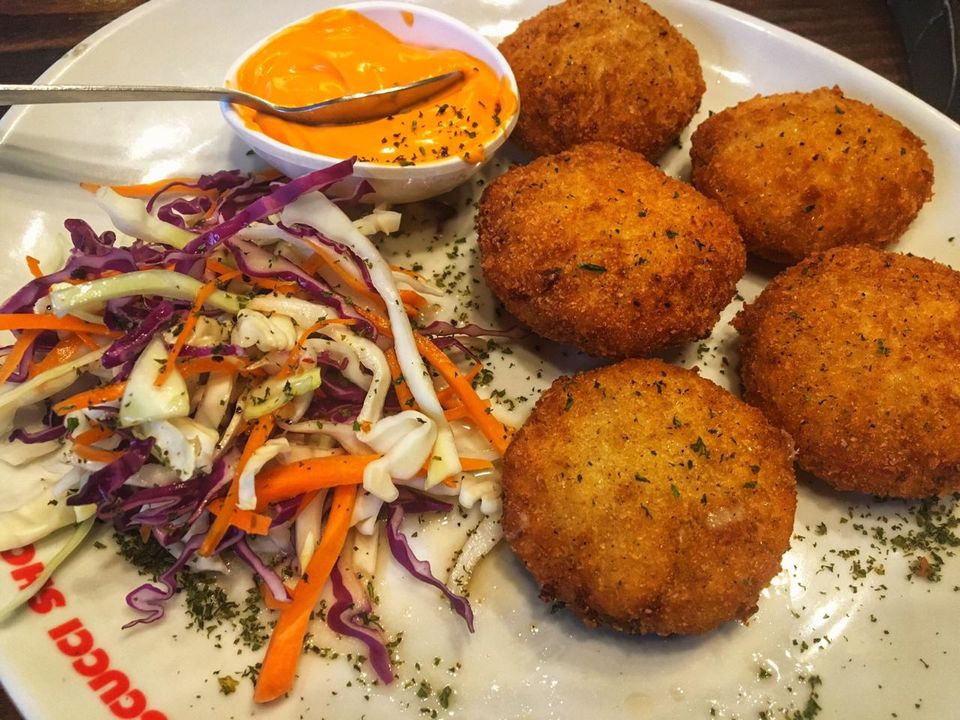 There is nothing that can stop a food lover from experiencing cuisines and a cheese lover from devouring cheese. Sadly, the soaring heat if Bangalore compels us all to be homebound. However, frustrated by being at home on a weekend, I somehow managed to gather all my strength and headed to a nearby cafe, located at the stretch of HSR Layout's eat street, Cafe Pascucci.
Charmingly fenced with the colour mix of red and white, the cafe is all set to amaze with their specialties - Continental, Pizza, Italian and beverages.
The noontime already so pricky, I was definitely not in the mood to go for a heavy meal but cheese, being my weakness, I made the decision to go for 'Molten Cheesy Toast'. By the name, it was obvious to expect that the food to be like any regular toast - melted cheese spread on a triangular shaped toasted bread. But oh my! On the plate, I see 6 pieces of cheese pakoda.
From the look, I expected it to be heavy and oily, something that I was not looking forward to. But at the first bite of the piece, everything changed. Not heavily oiled, very lightly fried, and complemented with a sweet and sour salad, the 'Molten Cheesy Toast' just melts in your mouth in no time! I just fell in love with the food. This is a delight to every cheese lover and the perfect casual dining spot for everyone.