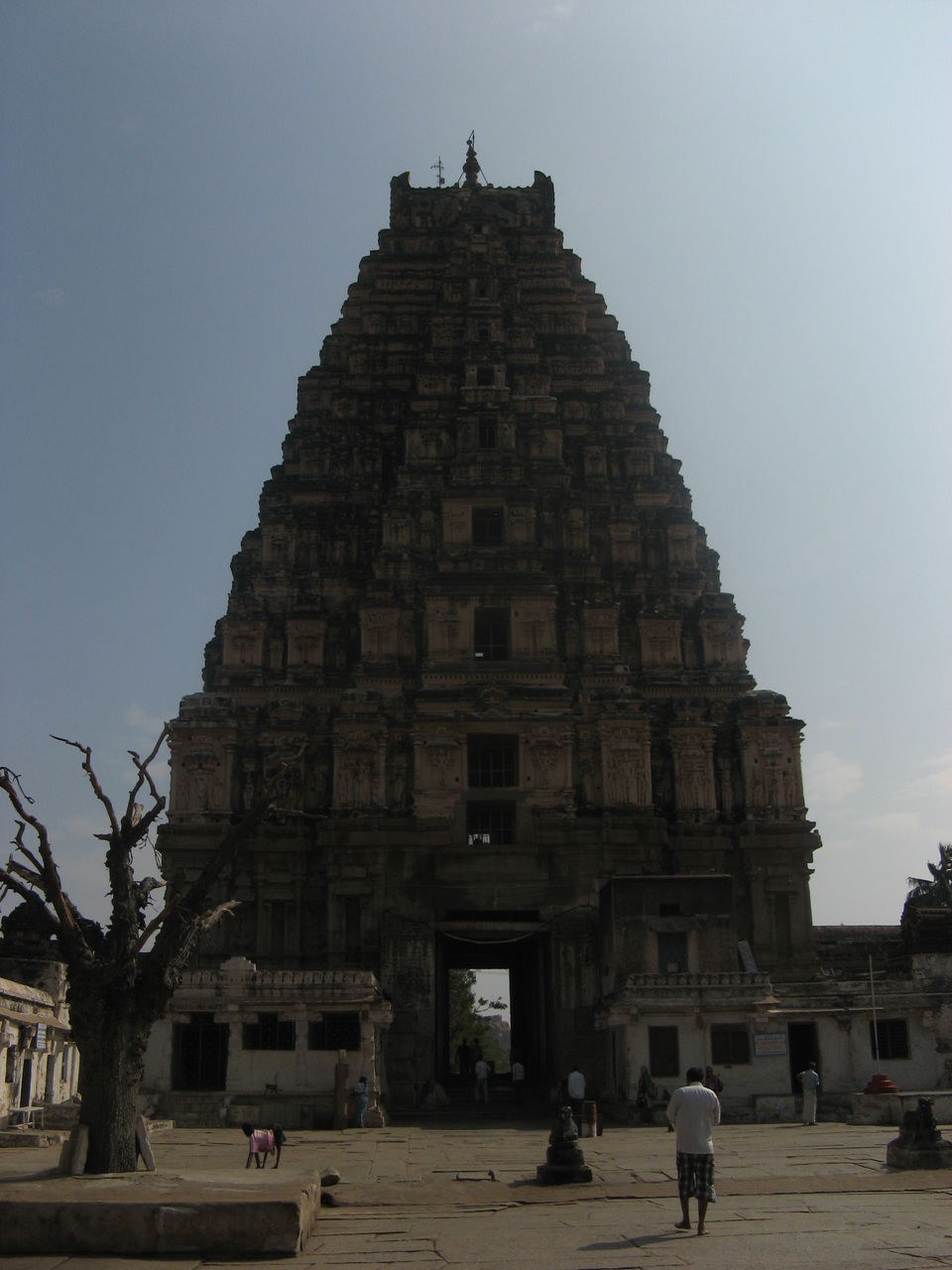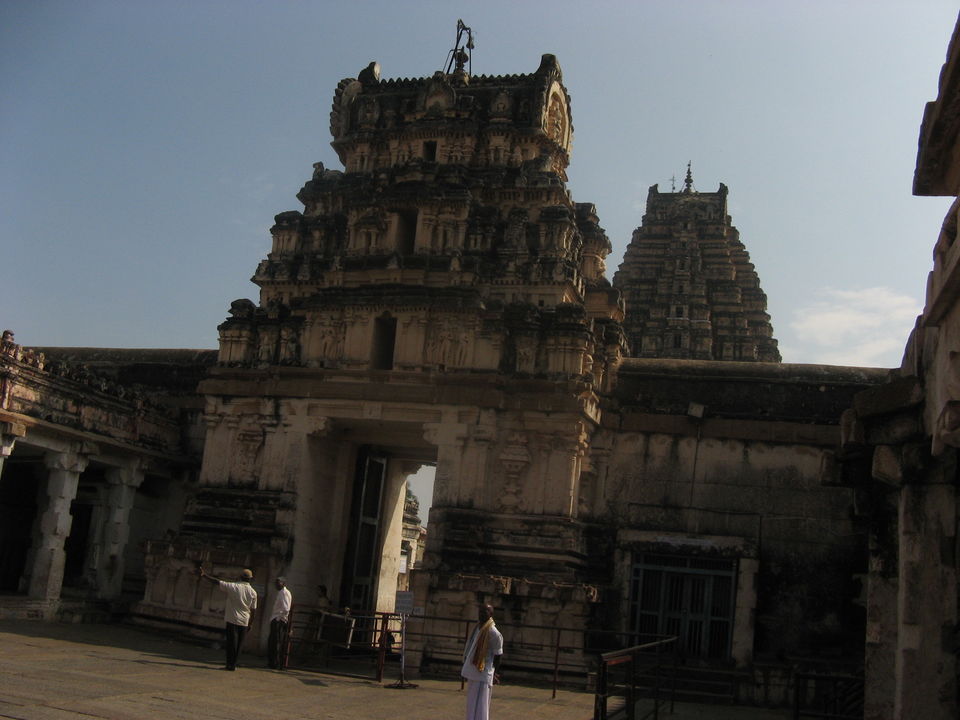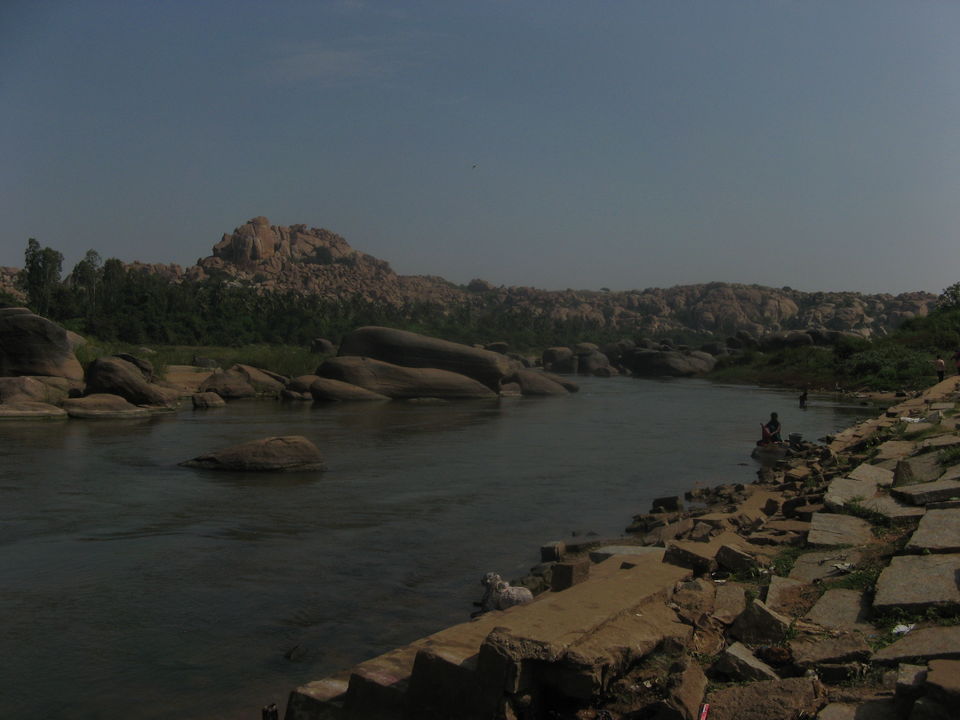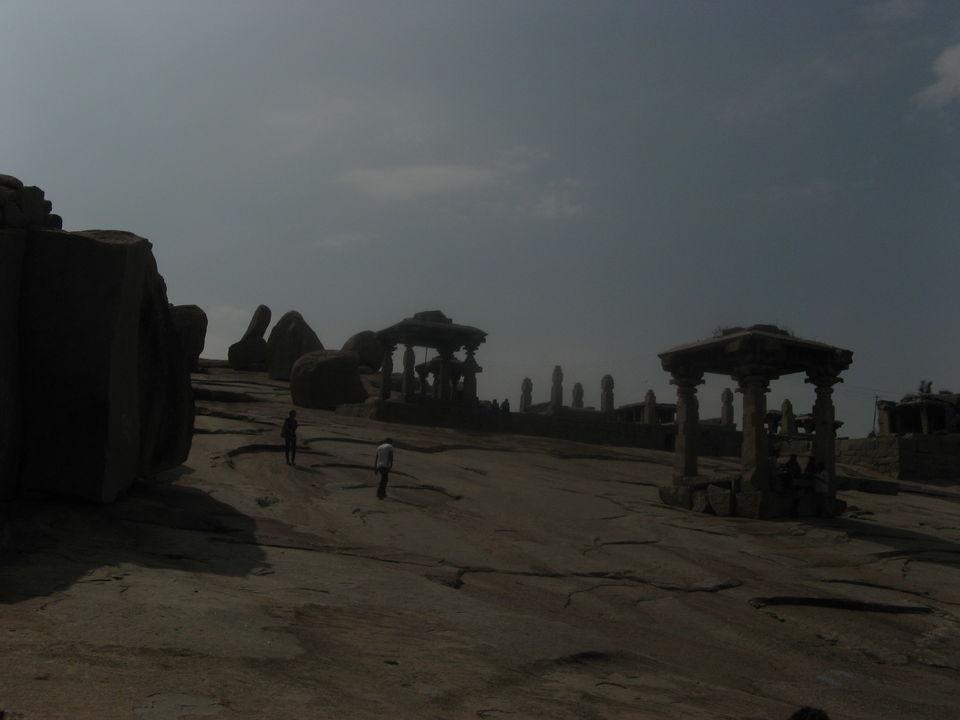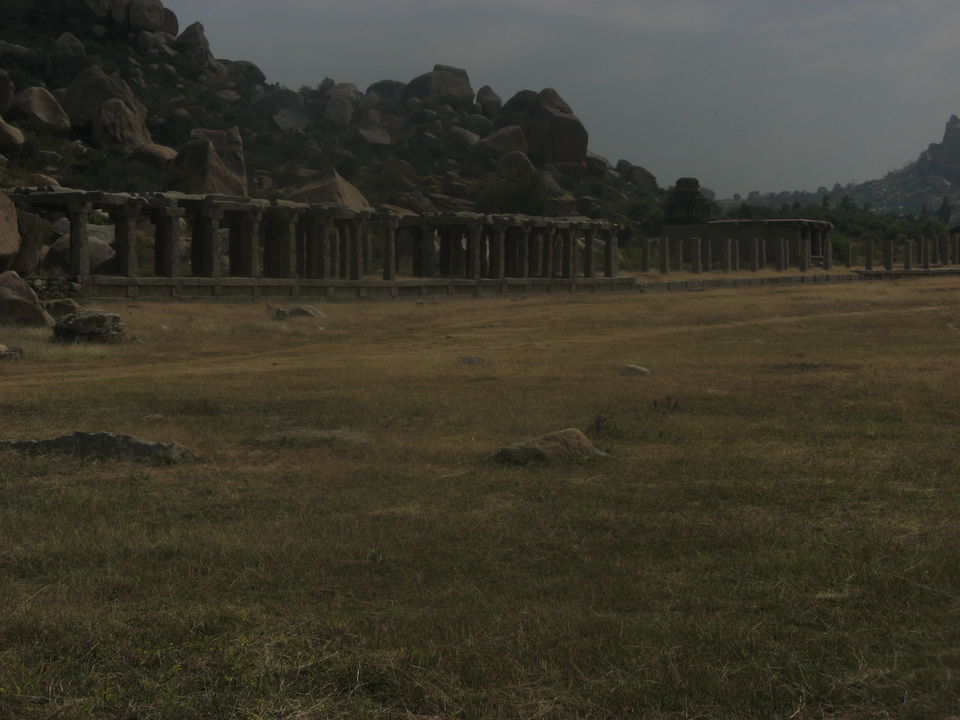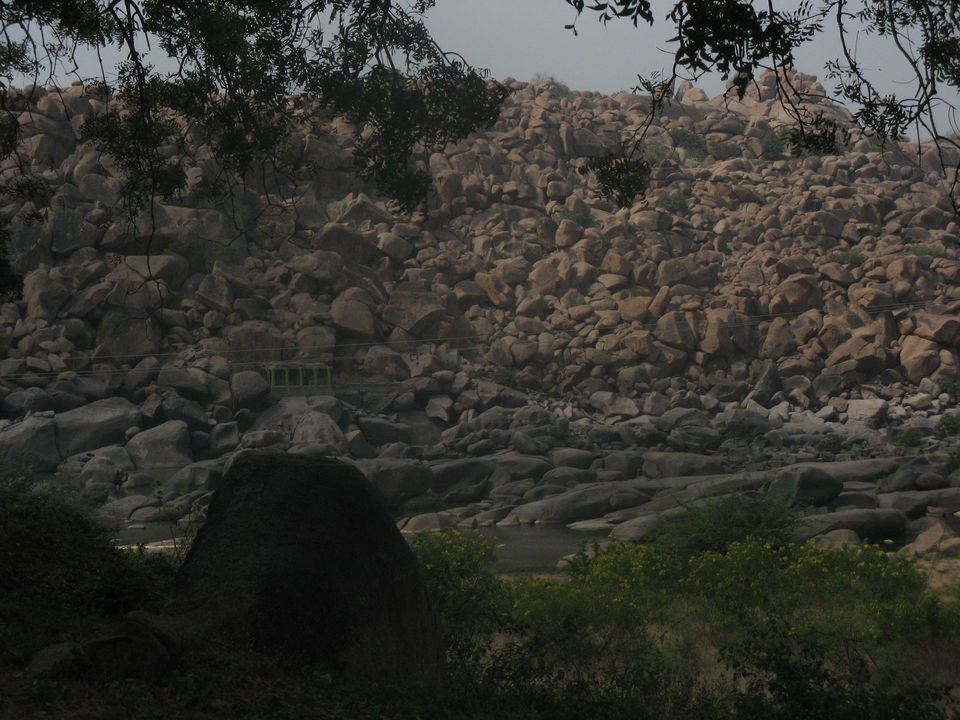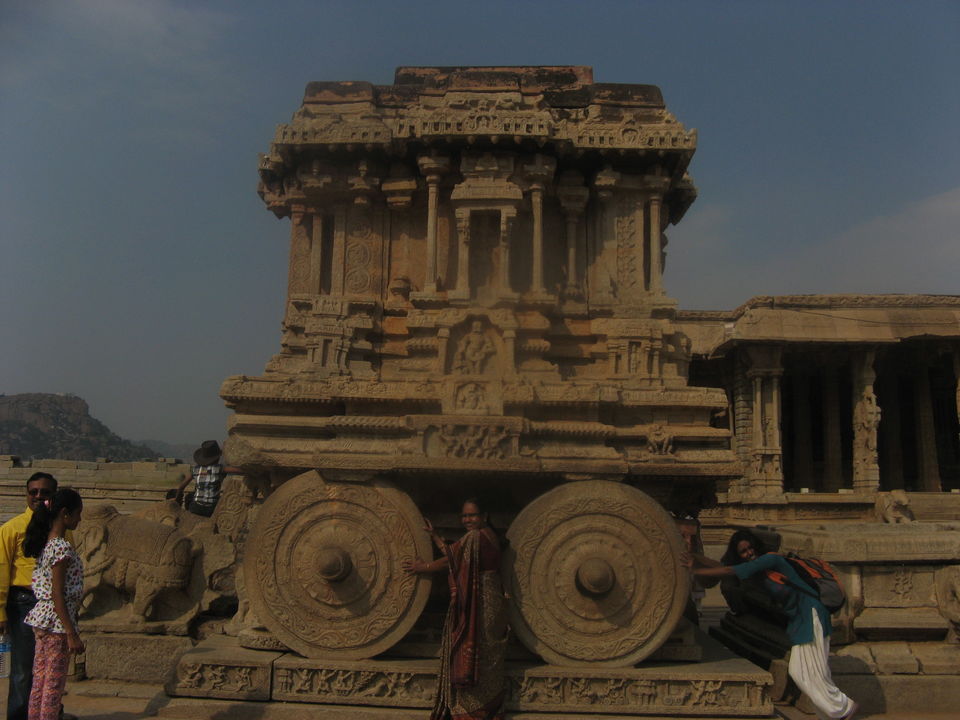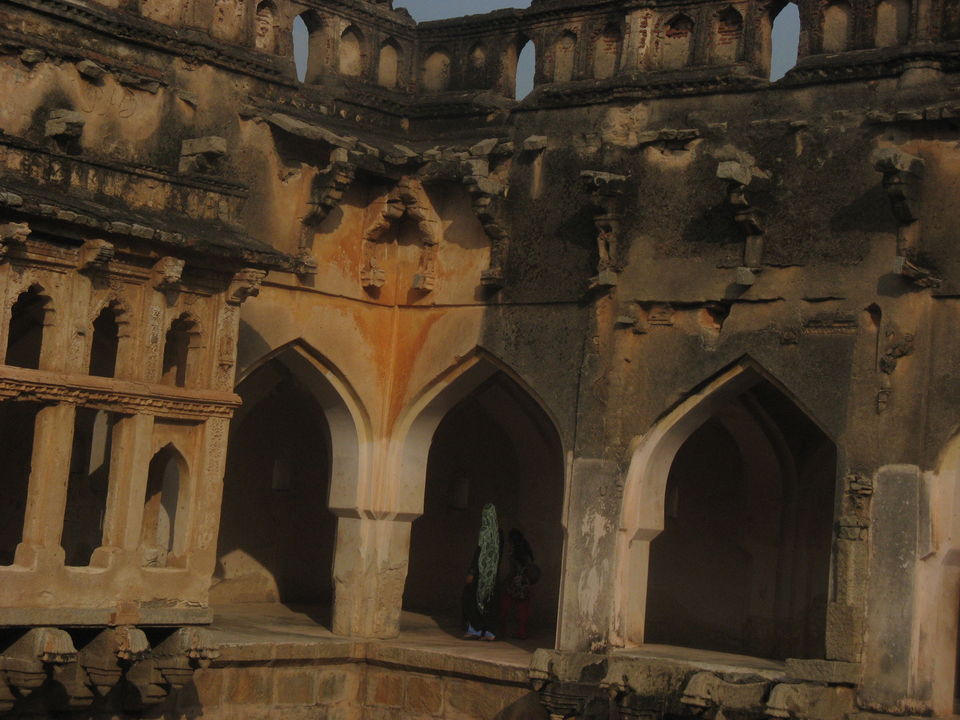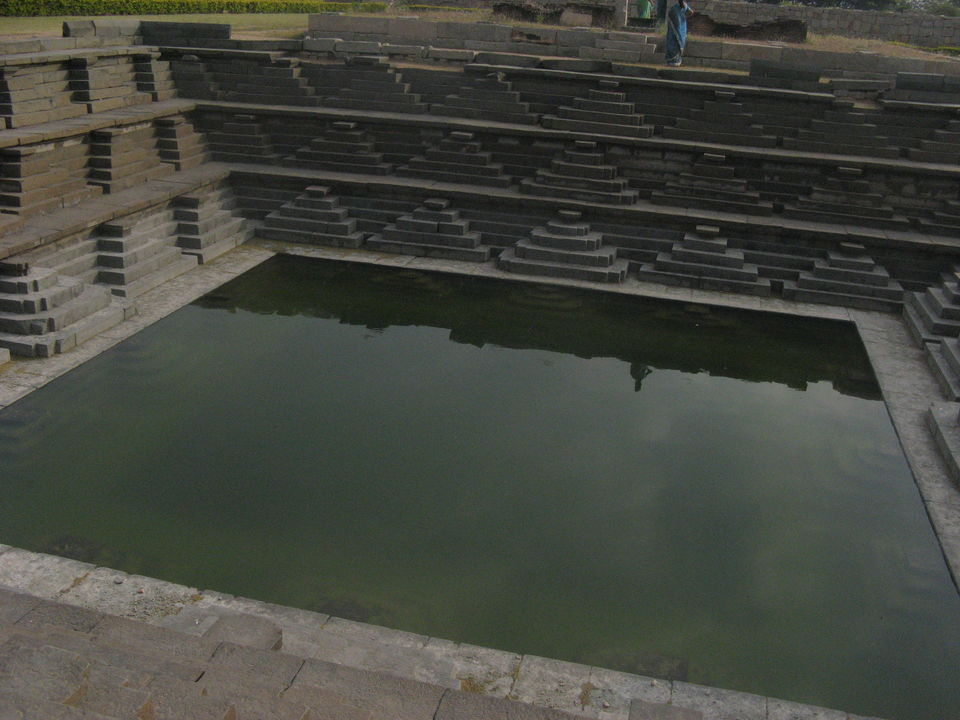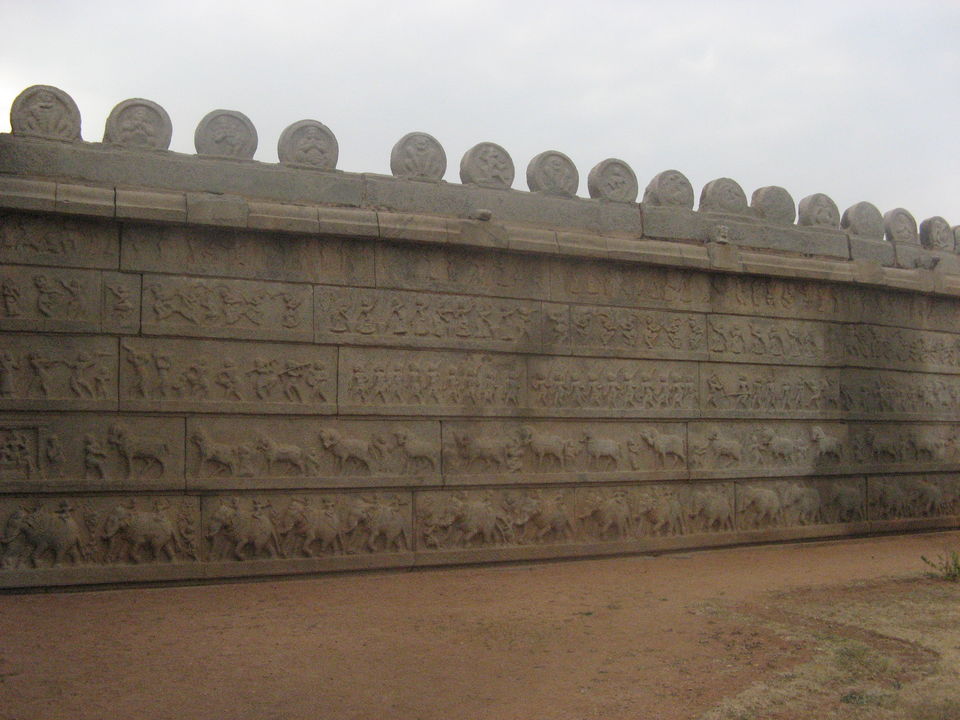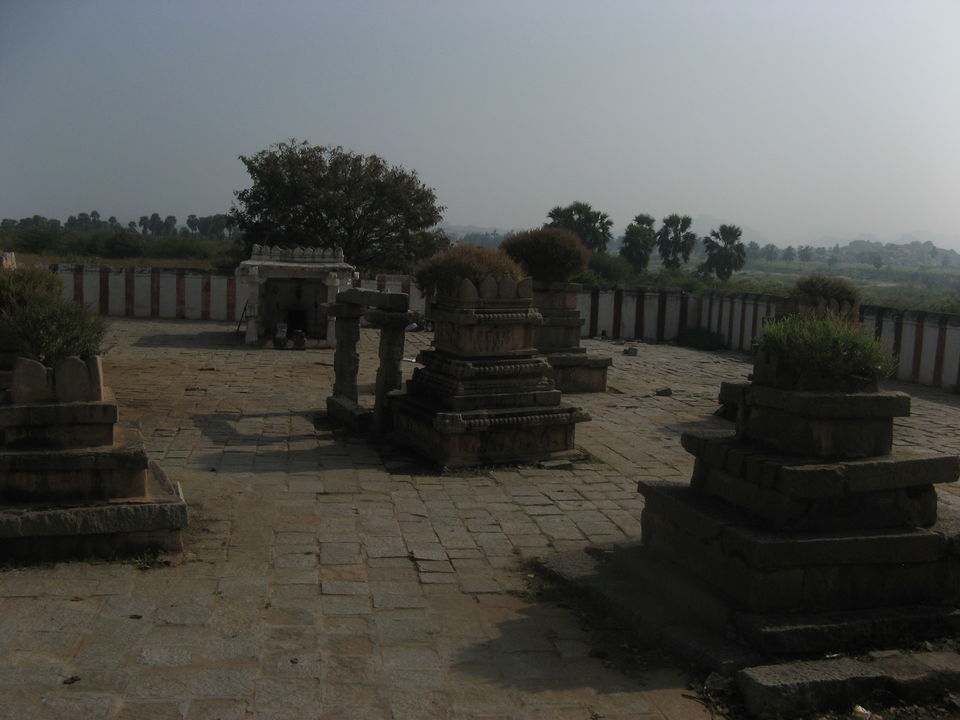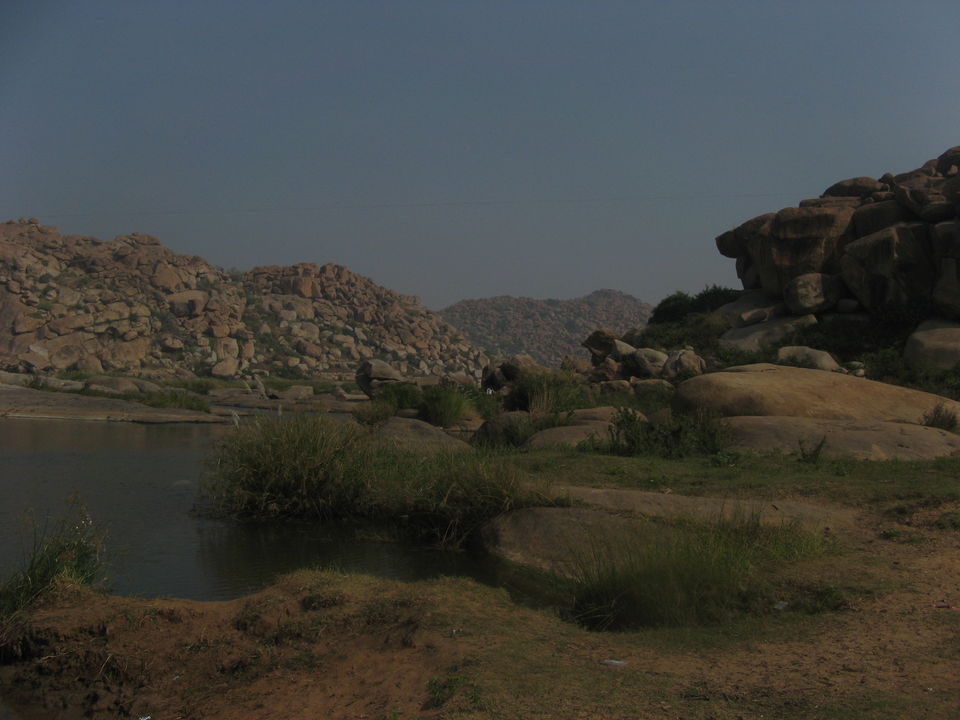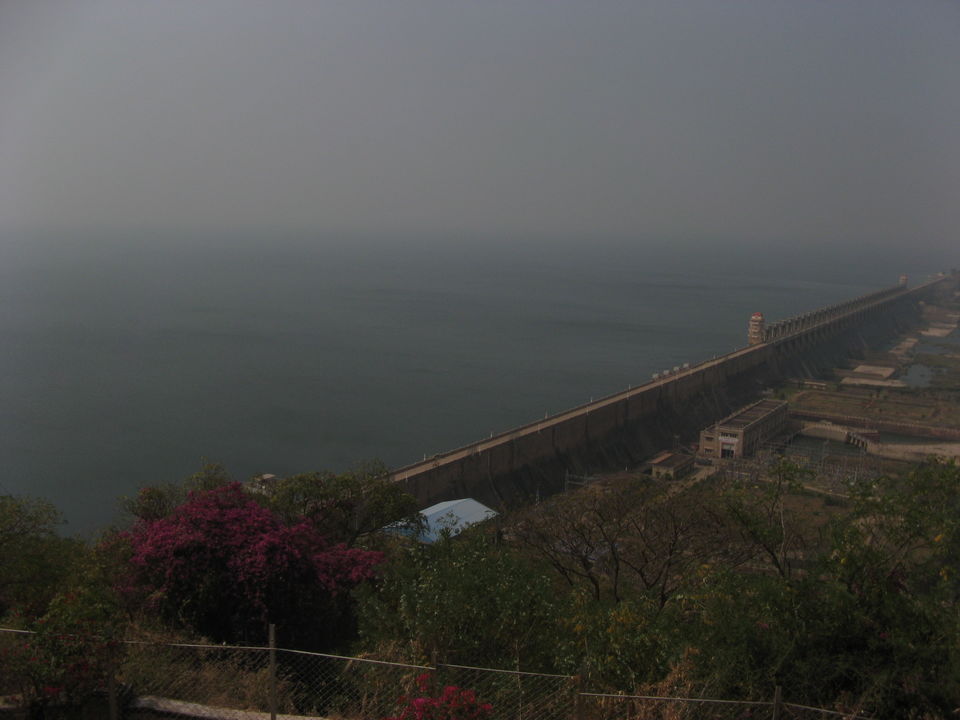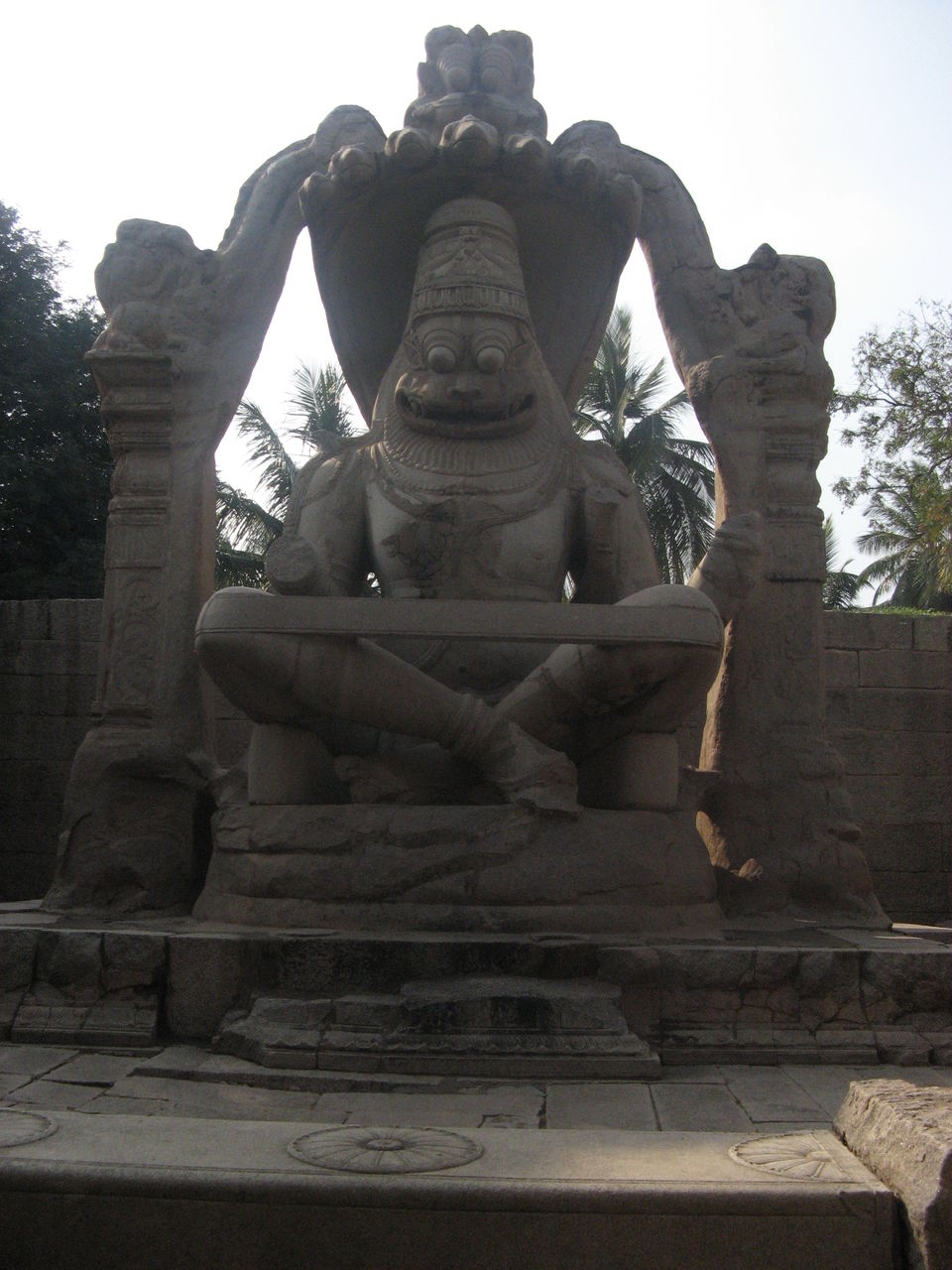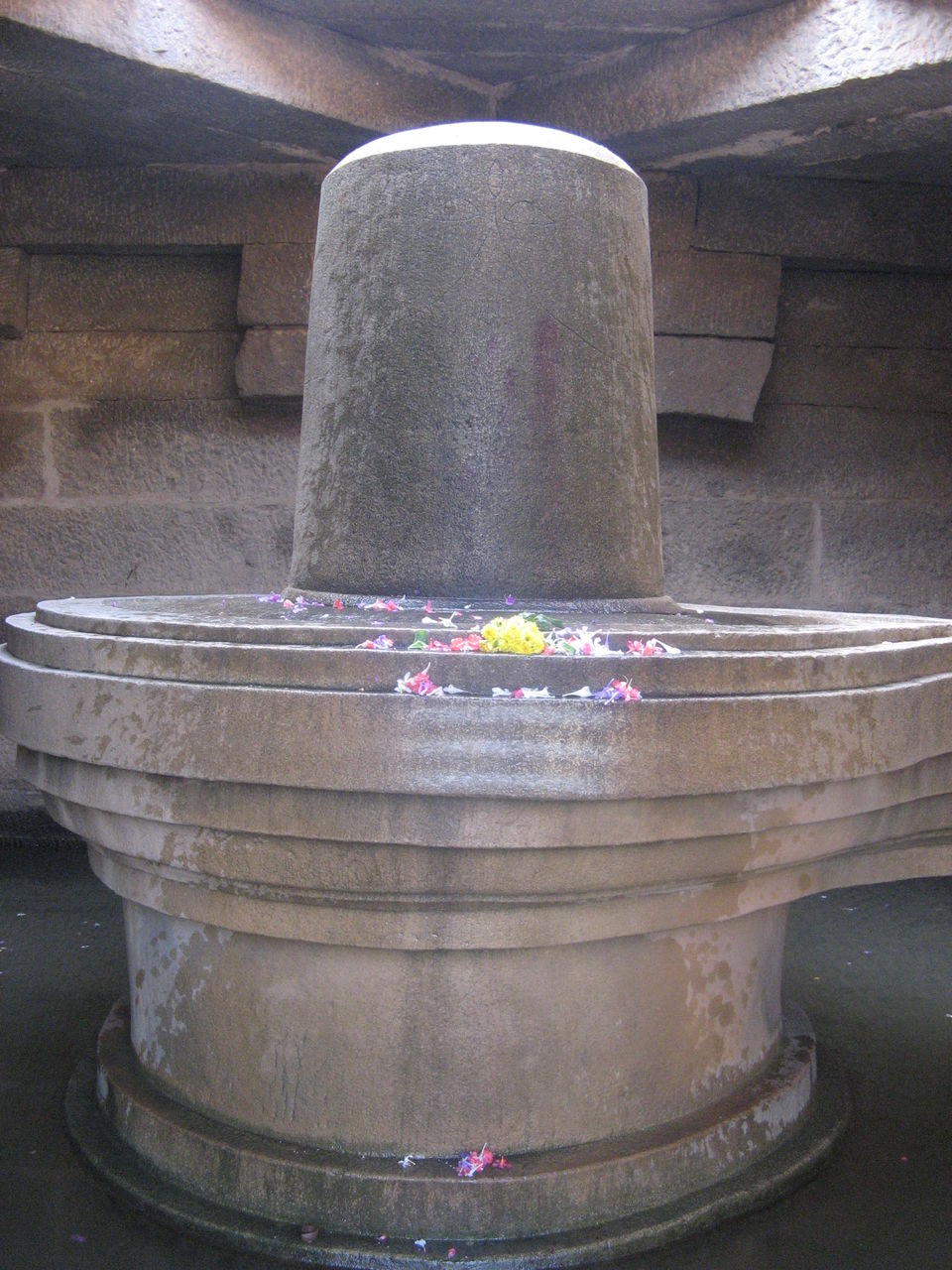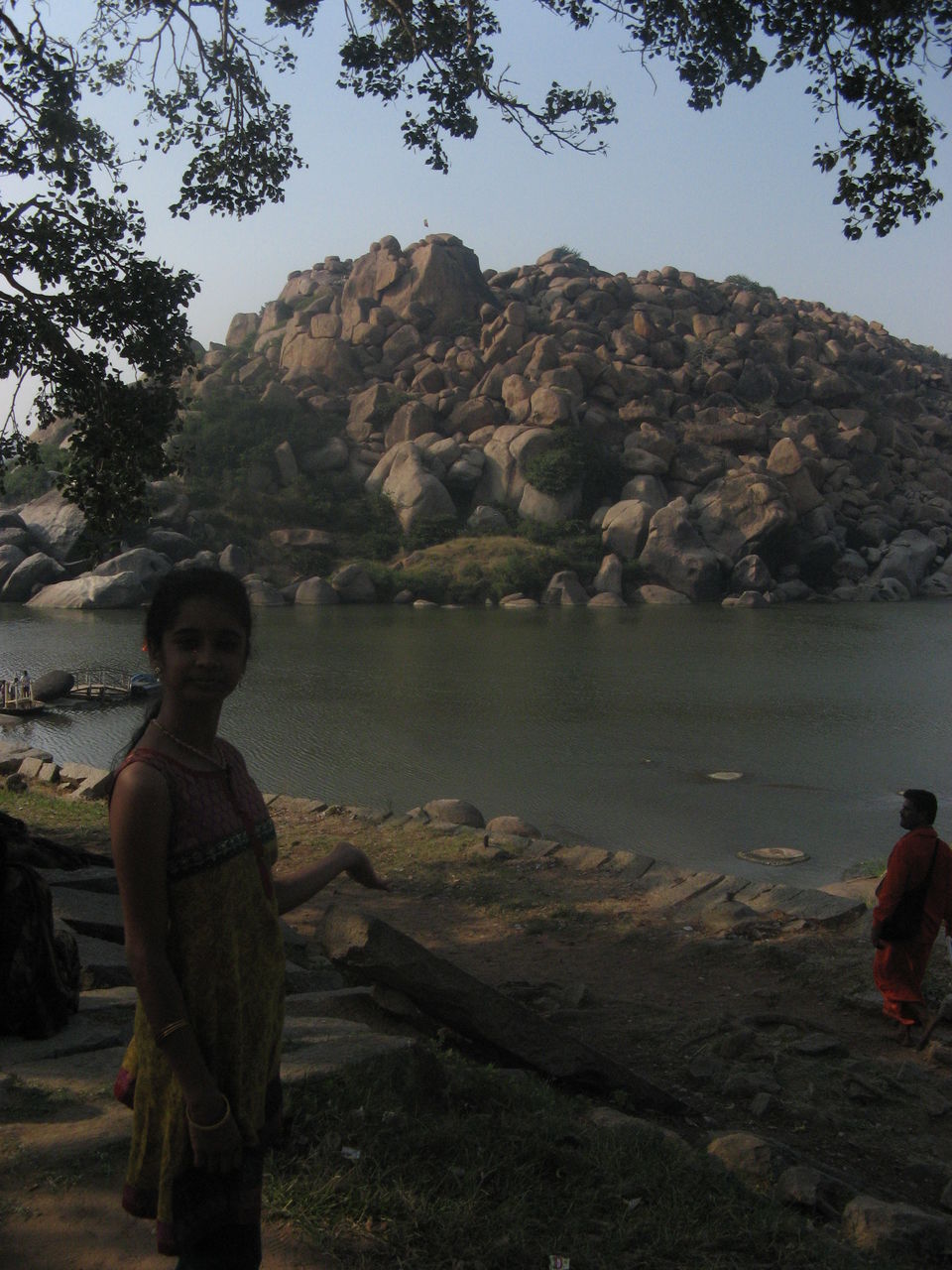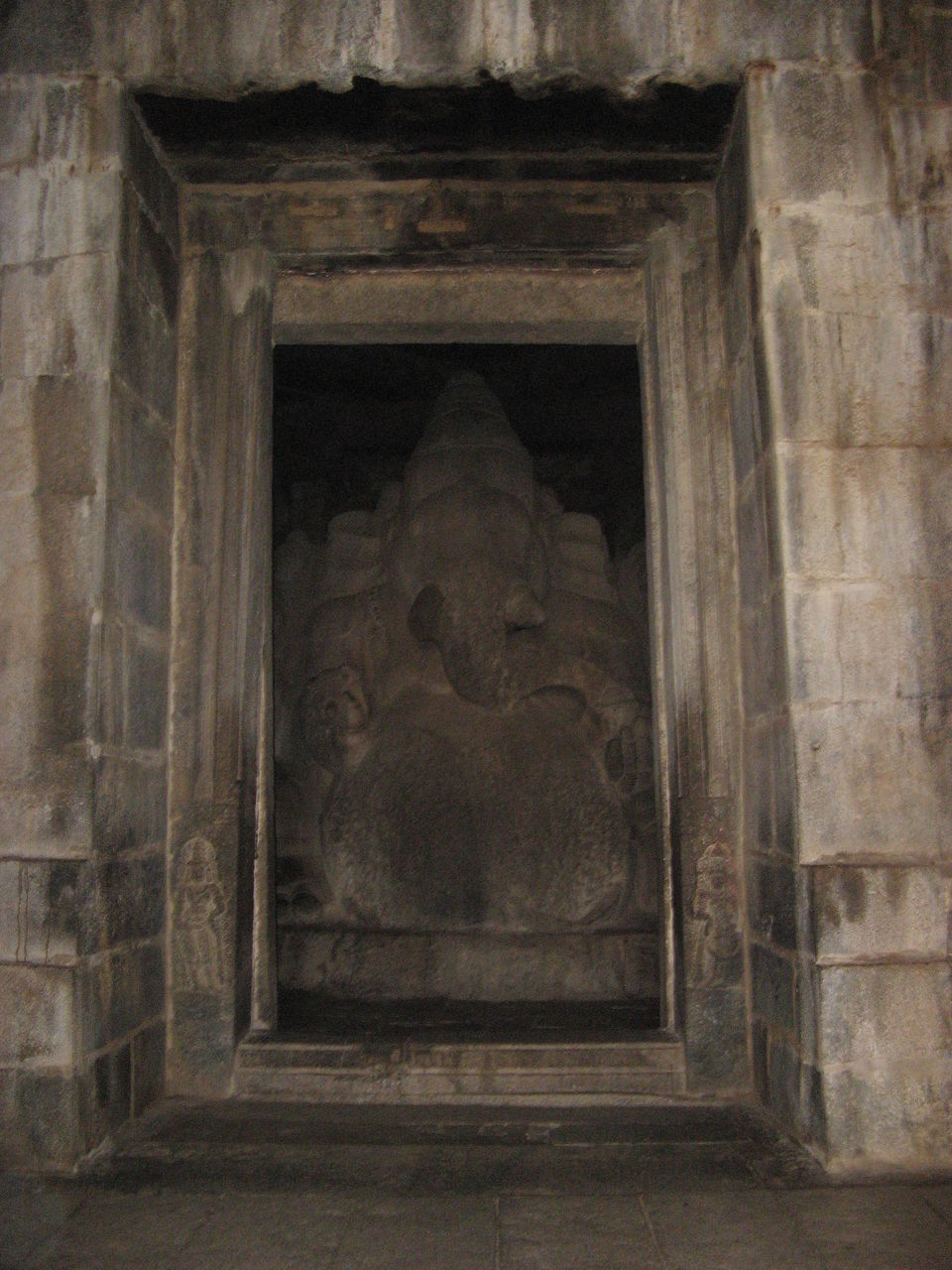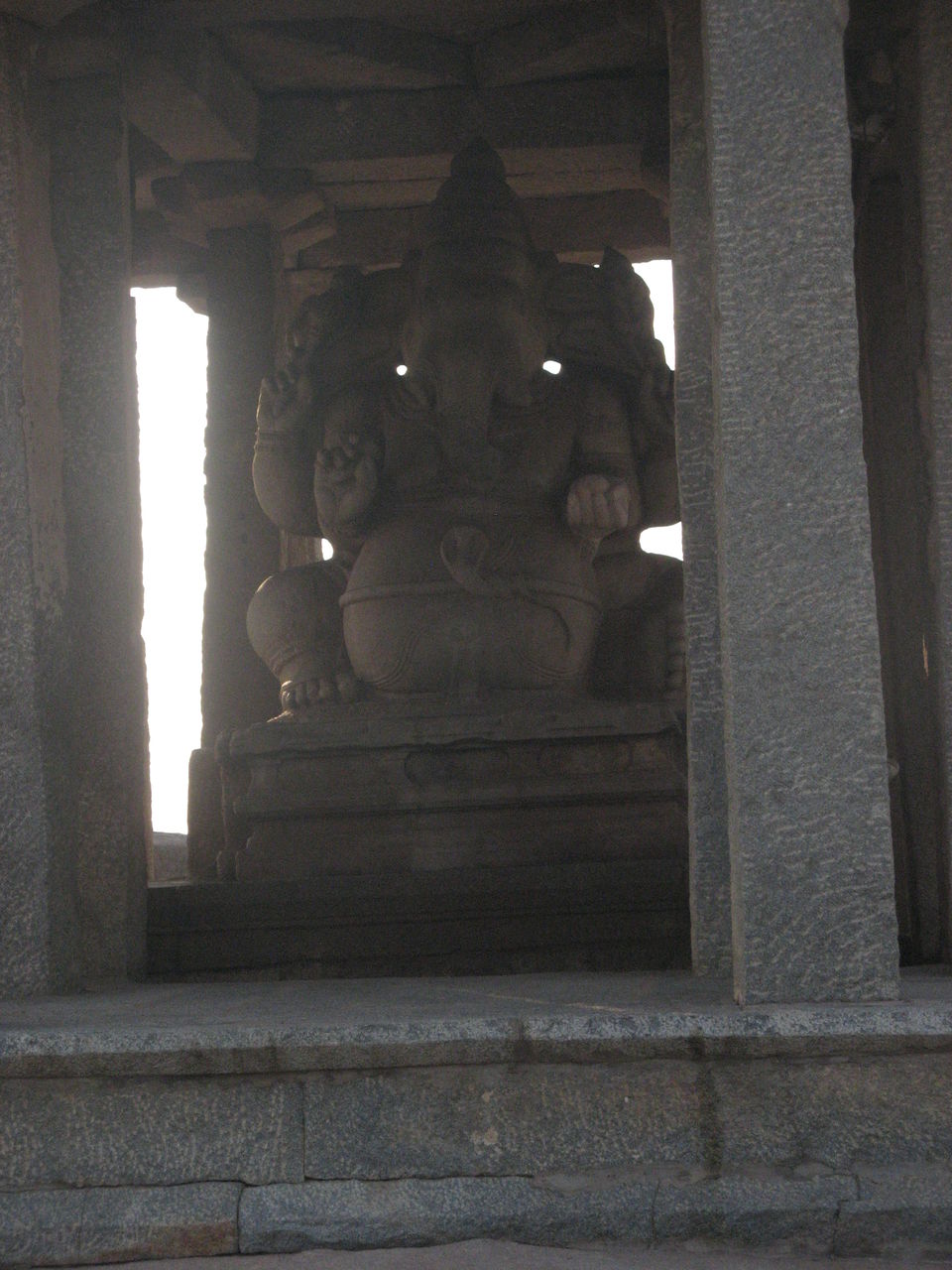 Let's begin the journey, shall we?
I'll list down a list of 'Must-Haves' for Hampi!
A pair of well fitting sports shoes for hiking and trekking
Cargo pants and clothing according to the weather
Sunglasses
A bag pack for carrying water bottles, snacks and other essentials
An unending quantity of energy and zeal to explore
Hampi, a village situated amidst the ruins of the great city, Vijayanagara which might be familiar to many thanks to King Krishnadevaraya and Tenali Rama. Situated in Eastern Karnataka, it falls under the district of Ballary. My mother, being a keen traveller herself, decides the annual getaway for the family which has become akin to a 'tradition' in our small nuclear family for the past decade. The sounds and lights of a city being attractive nonetheless, we wanted to visit a forgotten land, accessible yet forlorn. Lo and Behold, Hampi!
We stay in Hyderabad, the capital city of Telangana and Andhra Pradesh. Hampi is a night's travel from Hyderabad. The railway station to reach the desired destination is Hospet. An excited and energetic bunch of four left for Kacheguda station from our residence to board the Kacheguda-Hubli Express which departs from Hyderabad at 21:00 hours. Dinner packed and armed with a digital camera and lots of books, we spent our night discussing the plan for the next day. We were alerted by several travellers to wake up early if you wanted to feast your eyes on an unnatural and stunning view. I'll come to that in just a second.
Hospet was scheduled at 06.33 hours but we obediently got up at 05:23 hours and opened our windows and inhaled mouthful of what appeared to be red sand. Puzzled and curious, we inquired further into this anomaly that we certainly did not read about in any travel magazine or blog. This required us to revisit class five geography that stated that the soil present in the geographical area of northern and eastern Karnataka gives a brick red hue and is rightly called red soil. Never did those pages and texts explain the beauty of staring at a wide stretch of barren red land early in the morning.
Accounts of Day One:
Hospet arrived too soon and we checked in at the Hampi International that was situated right in front of the railway station (less than 100 steps). On arrival, we promptly checked in and got ready for a day that we knew was going to be physically demanding and a feast for our eyes. On inquiring we found that Hampi was situated at a distance of 10 kilometres from Hospet on a rocky road which then required us to decide on a mode of transportation. Since we did not have a clue about any other mode of travel, we decided on hiring a cab from the hotel for the next two days to ensure safety and the advantage of having an informal tour guide in the form of the cab driver who was a locallite.
The state known for masala dosa and strong coffee did not disappoint as we had an exemplary breakfast at the hotel we stayed and set out. The journey from Hospet to Hampi took us around 20 minutes and we were dropped at Virupaksha Temple. Visit this temple not only for the deity but also the architecture and the view along the banks of Tungabhadra that flows nearby. Strewn around are millions of boulders of various hues of brown and grey. The climb to the east of the temple is a short one but blesses us with an overall view of the temple which at that time of the day seemed unearthly.
We exited the temple premises and walked straight from it to view the Monolithic bull from a distance. Here, we found out that cycles and TVS 50's are available for rent on a hourly and daily basis that is pre filled with fuel for the tourist's comfort and is the most popular way to travel. To the west of the bull temple, we found a small sign board that had 'Vithhala Temple' written on it. We enthusiastically followed the small path although a nagging doubt engulfed us; one of the most famous tourist locations of Hampi on such a dilapidated path seemed weird and odd. We went on the path all the same and before we realised it, we had trekked over 3 to 4 kilometres on an extremely rocky terrain under a fiercely shining sun. It took us about an hour to realise that this was not the right way. The whole terrain was nothing but boulders and a quiet Tungabhadra snaking in between. The silence there pierced our eardrums as there was not one traveller around for what seemed like miles around us.
The gods then took pity on the party of four thirsty and ragged souls and descended upon us in the form of a hawker selling tender coconuts and buttermilk. After consuming copious amounts of both, we inquired about the whereabouts of the temple that seemed determined to elude us. She told us that we were almost there and we further enquired her about the 'almost there', just to make sure. We were around half a kilometre away from the temple. We also passed a forgotten marketplace that seemed weirdly alive even though not a living soul was inhabiting it. One could not imagine what this place would have seemed like at the peak of Krishnadevaraya's rule, full of bustling vendors and customers.
On reaching the temple we learnt that the route that we had taken was a roundabaout way to the Vitthala temple and battery cars were available from the rear of Virupaksha temple to the Vitthala temple that would have taken us to this place in a mere 10 minutes. Making a mental note to break the board that very cheerfully mentioned "Vitthala Temple" near the monolithic bull, we neared the temple. After a while I realsied that the hike was more than worth the hour and enormous energy spent on it as we had explored one of the most beautiful facets of Hampi,something that we were here to do. Rubbing our ankles and feet in despair, we entered the the complex of Vitthala temple and hired ourselves a guide. The family being well versed in Telugu, Kannada, Tamil and Hindi found it very easy to move with the differing modes of communication. The guide reeled off a number of amazing facts that included pillars which made musical notes when hit and sculptures that represented various animals rolled into one. One has to stop in his tracks for a minute and applaud the sheer amount of architectural innovation and creativity applied in constructing such an amazing collection of buildings in such a small space. This complex also houses the world famous stone charriot, now cemented to the ground for maintenance purposes.
We consumed our lunch in a rather run down shack by the roadside near Vitthala temple. The quality of food was rather average but more than enough for us to quench our thirst and hunger.
We met our driver after taking a battery cart from Vitthala temple to the main temple (however rewarding the hike might have been, another round of climbing and walking could not be endured by us. I suggest no one to try that either). We then went to the
Queen's bath
Stepped tank
Balakrishna temple
Lotus mahal
Dasara Dibba
They are all situated next to each other and are all small, individual visual gems. Park your car in a spot and go to one from the other by walk.
Exhausted and rather satisfied, we went back to the hotel and retired for the day.
Accounts of Day Two:
The next day was already planned. We had to visit a shrine near Hampi by the name of Aanegundi. It houses a deity by the name of Shree Raghavendirar.
NOTE: People interested in the religious aspect of the above mentioned shrine may travel to it but it is a place worth visiting even for those who know nothing about it due to various other factors that I shall be mentioning. Read On!
It takes about an hour and a half to two hour travel from Hospet to Aanegundi. The shrine is placed on a small island in the middle of the river Tungabhadra, requiring us to take a ferry to the shrine. It is this short journey that remains etched in the memory of the visitor. The silence, only to be disturbed by the sound of the ferry and splash of the waves is surreal. No amount of adjectives can come close to the experience.
After the worship, we decided to come back to Hampi and visit several other places that we had left out the previous day. The driver then surprised us with a suggestion to go to Tungabhadra dam, which was on the way back from Aanegundi. We were only too happy and made an unexpected detour to Tungabhadra dam. It was the first time I was visiting a dam. We had to take a bus to the top of a hill for a better view. It was a ten minute ride to the top of the hill.
The view there was mind boggling as one could not fathom whether the water held by the dam was a river or an ocean. The sheer volume of water and the marvel of engineering in front of us made us hold our breath. The landscape was divided into two contrasting parts; an enormous amount of water on one side and dry barren land on the other. After spending a considerable amount of time on top of the hill, unable to peel our eyes away fro the wonder, we made our way down and out of the dam.
We then had our lunch at a K.S.R.T.C mess near the dam. The food was definitely an upgrade from the lunch the day before and much more fulfilling.
After repeatedly thanking our driver for his timely suggestion, we made our way back to Hampi to visit several places we had left out. They were
Sasivekalu Ganesha
Kadelakallu Ganesha
Statue of Lord Narasimha
Badavalinga
Hazare Rama temple
Even though these were idols of deities, they exuded an architectural awesomeness that somehow diminished it's religious facet.
We made our way back to the hotel and got our dinners packed there. The train departed from Hospet at around 22:30 hours and we reached Begumpet junction at 05:30 hours.
Visit Hampi if you want to experience time travel and get lost amidst forgotten wonders that will make you forget the dimension of time. The rocks, climbs, statues, people, food and warmth exuded by the place will make you go back. Pack your bags next holidays and plan a travel to this amazing place. No amount of words can explain the beauty hidden in this place.