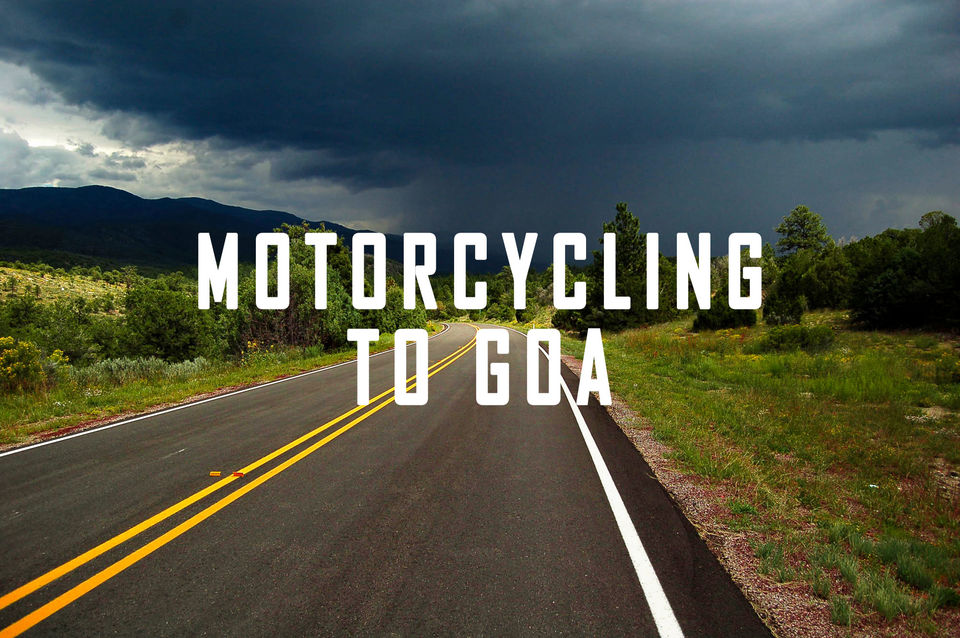 "Four wheels move the body, but two wheels move the soul". - A Learned Traveller
This is the soul moving journey of TriColorSuperbikes from Delhi to Goa in the hope of reaching Goa in time for India Bike Week.
Destination - North Goa, Goa
Dates - 14th to 18th Feb, 2016
Distance from Delhi - 2010 kms
Ride Organised by - Triumph Motorcycles Delhi
Total Number of Bikes - Forty(Majority of them were Triumph Tigers and Storms)
Total Riding Time (Stoppage time included ) - 40 hrs
No of Days taken to reach the final destination - 5 Days
Average Speed - 65 kms/hr
Back up vehicles - One Bolero and One Thar
Road Condition - Excellent.. with a few rough patches in Udaipur and Ratnagiri
Our Ride
Triumph Speed Triple 1050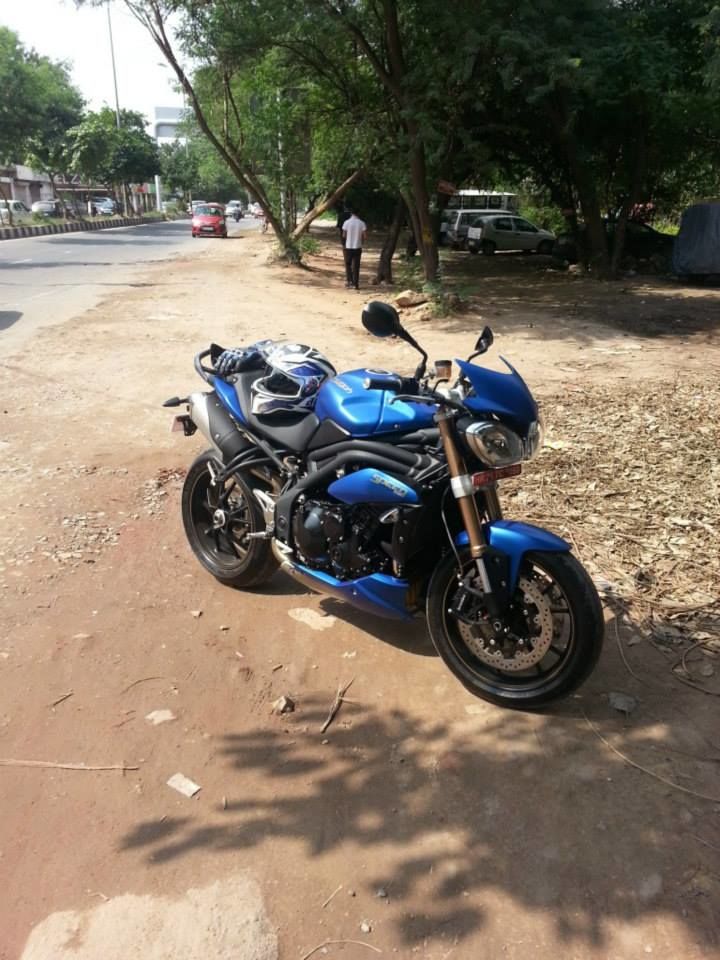 The Route/Distances
Day 1 - Triumph Showroom Delhi - Ajmer - Deogarh - Udaipur (650 kms covered in 10 hours)
Day 2 - Udaipur - Modasa - Godra - Baroda (350 kms covered in 7 hours)
Day 3 - Baroda - Ankleshwar - Vapi - Navi Mumbai (425 kms covered in 9 hours)
Day 4 - Navi Mumbai - Mangaon -Chiplun - Ratnagiri (340 kms covered in 9 hours)
Day 5 - Ratnagiri - Kankavali - North Goa (245 kms covered in 5 hours)
The Journey
Day 1 - Our Journey started with 40 of us assembling at the Triumph Delhi Showroom in Vasant Kunj at 5 am. There was a chill in the air was flirting with us and the temperature that day swung between 14 to 18 degrees. Thankfully the guys at the Triumph Showroom had organised some warm chai and cookies for us. Before we proceeded on our journey, the forty riders participating in the ride were first divided in four smaller groups and a short brief on safety, routes, stopping points and formations was given by the organizer. We also had a small group photo session and just like that we were on our way.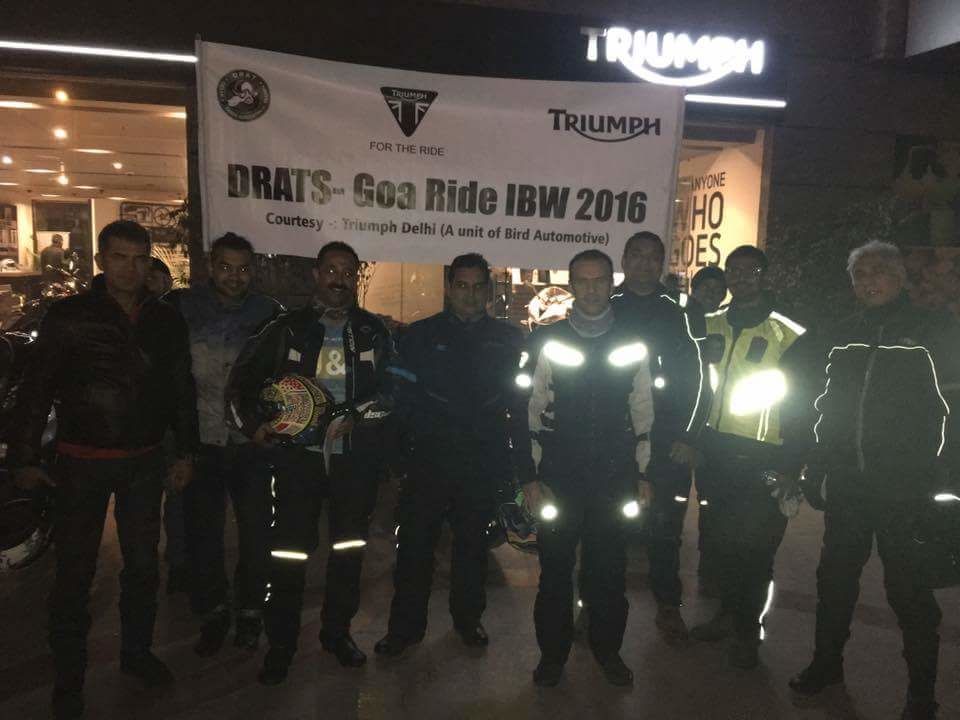 Our first stop was Highway King.This is a famous Dhaba, where you can find some amazing Aloo ka Parathas, Lassi and Omelettes. The entire group of bikers bonded over breakfast and after pigging it out we were back on the road, now heading towards Ajmer. The stretch to Ajmer was a rather quick one and the roads were in excellent condition. On reaching Ajmer we decided to grab something light at Mcdonalds before continuing our journey towards Udaipur.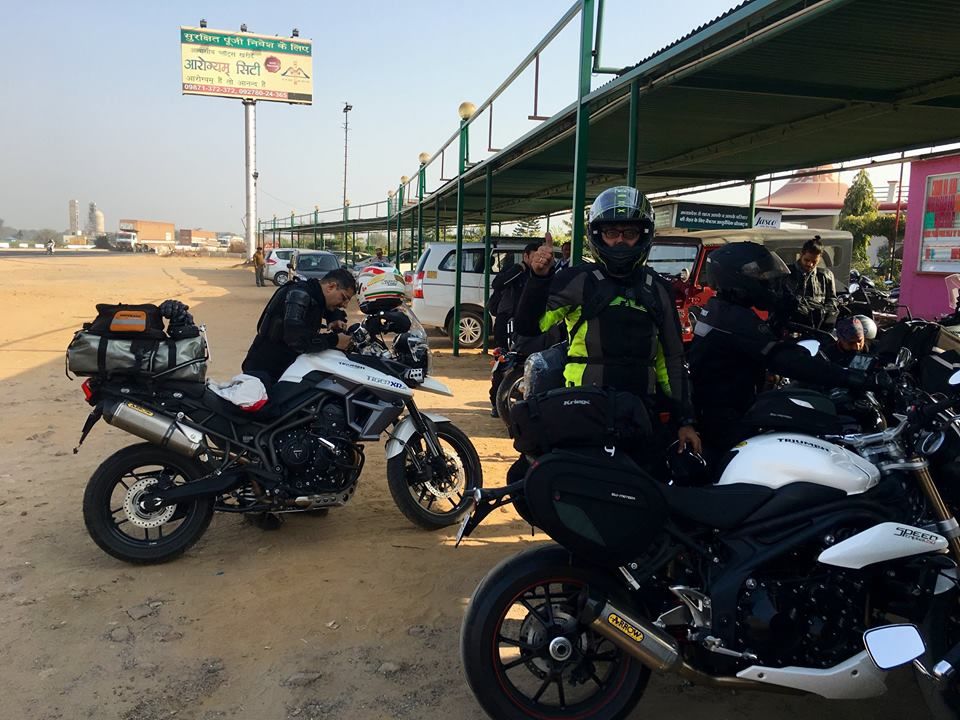 Our journey from Ajmer to Udaipur was super smooth and we managed to reached Udaipur from Delhi in about 10 hours. Udaipur as a destination is very scenic but the main city is quite cluttered and chaotic, we encountered traffic jams in most parts of the city. After squeezing through the crazy traffic we finally reached our hotel at 8:30pm. We spent the night at a 4 star property called Paras Mahal. We would definitely recommend this hotel to every traveler visiting Udaipur city as this hotel is dirt cheap, offers clean and tidy rooms and the best part its buffet spread has as a great mix of Veg and Non Veg items to choose from. The hotel manager also provided us an exclusive area in the hotel's garden to chill and relax over a few drinks. We all had a great get together that evening and retreated to our beds around 11:30pm.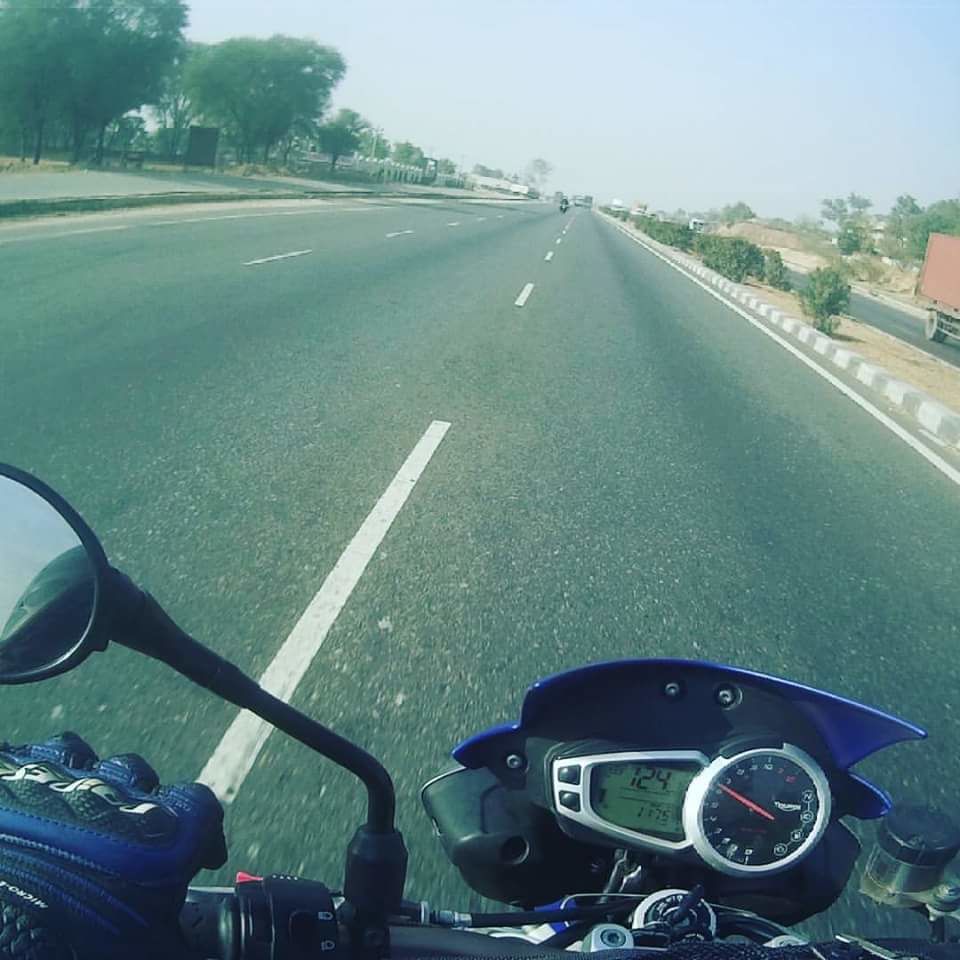 Day 2 - We woke up at 6 am and after a quick bite at the hotel were on our way to Gujarat. We cut through the beautiful Western Ghats on our massive chariots in no time.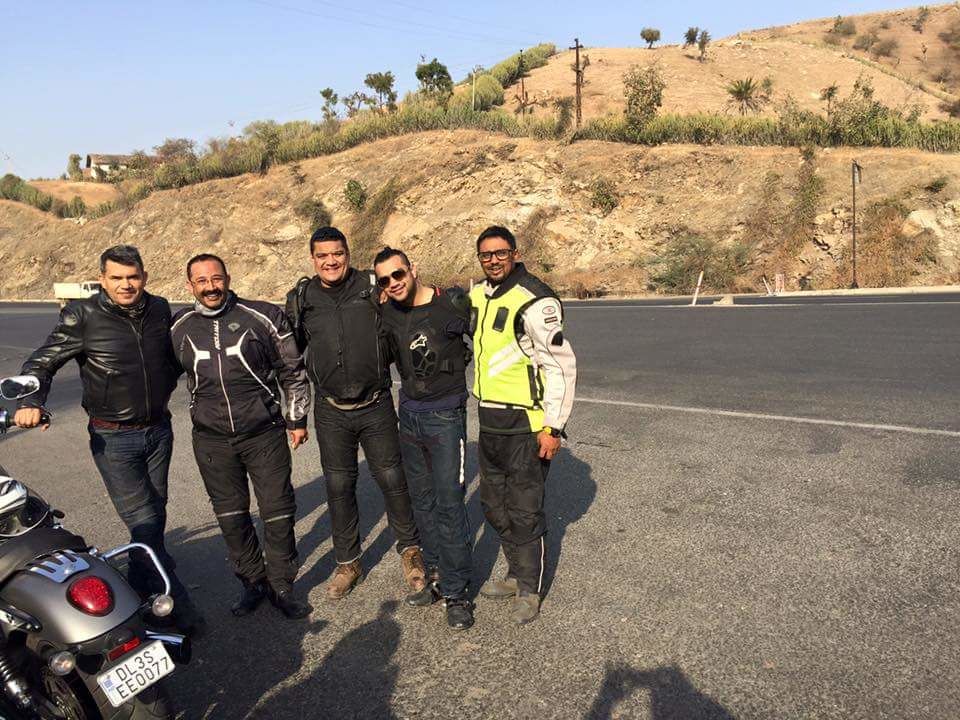 The ride through these Ghats was both serene as well as dangerous, as there were a few spots where the roads was still under construction and there was a lot of rubble in those areas. An unlucky rider on a Bonneville also met with an accident as the bike skid and landed on his toe, thus fracturing it. We had to transport him in the back up vehicle for the remainder of the trip to Gujarat. He then flew back to Delhi from Gujarat and has now recovered well.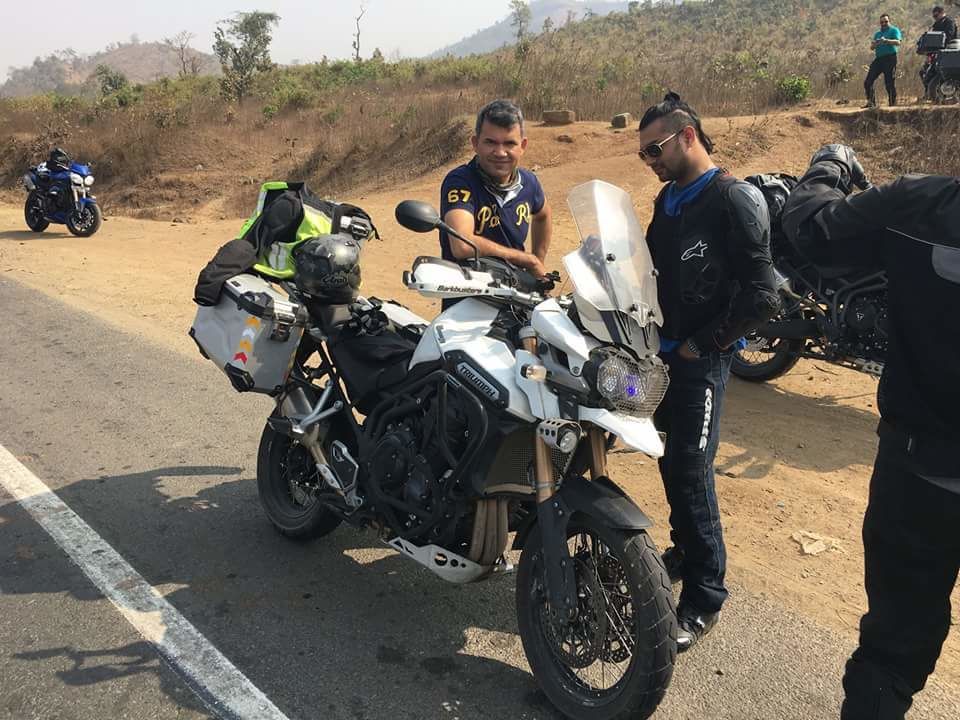 After crossing the beautiful Ghats we stopped at Godhra for lunch and reached Vadodara around 5 pm. In Gujarat we noticed that nobody and we really mean noone was following traffic rules in the city. We can truly say that the motorcyclists wearing helmets in Gujarat are truly an endangered species.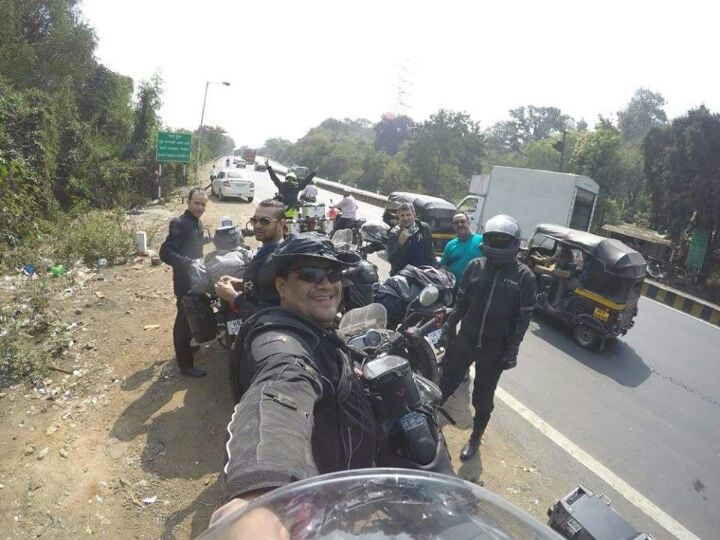 Gujarat is a dry state but we still managed to pick up a few beers at a private liquor shop. A useful piece of advise for all travelers looking to purchase liquor in Gujarat is that you need to keep all the toll receipts handy and you would need to produce these receipts at the private liquor shops to be able to buy alcohol.DO NOT LOOSE THESE RECIPTS!! Weird law but they are very strict about this. These vendors even maintain a file for this and have to submit the same to the government authorities on a daily basis. WAIT!! we have some more good news, Non Veg is served in most 5 star hotels, so we had no problems satisfying our taste buds.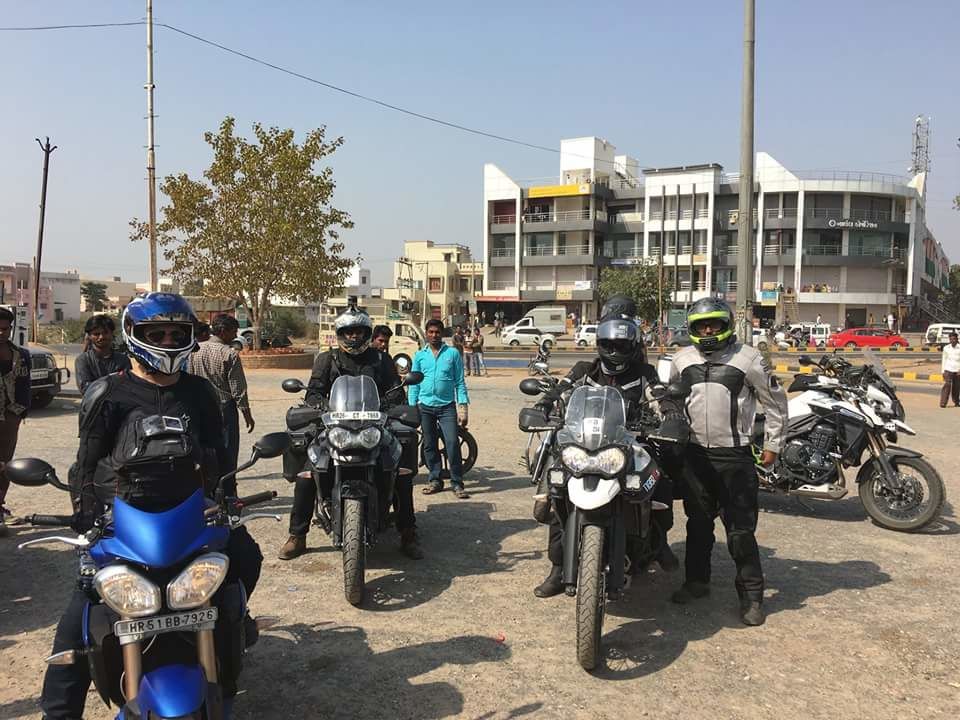 Day 3 - Started off with us waking up really early at 4am. We disembarked around 4:30am for Navi Mumbai. The route from Baroda to Navi Mumbai was a little boring as it was quite a straight stretch and all of us were also very tired by then. We stopped at Ankleshwar for tea and had Lunch in Mumbai at a local seafood restaurant.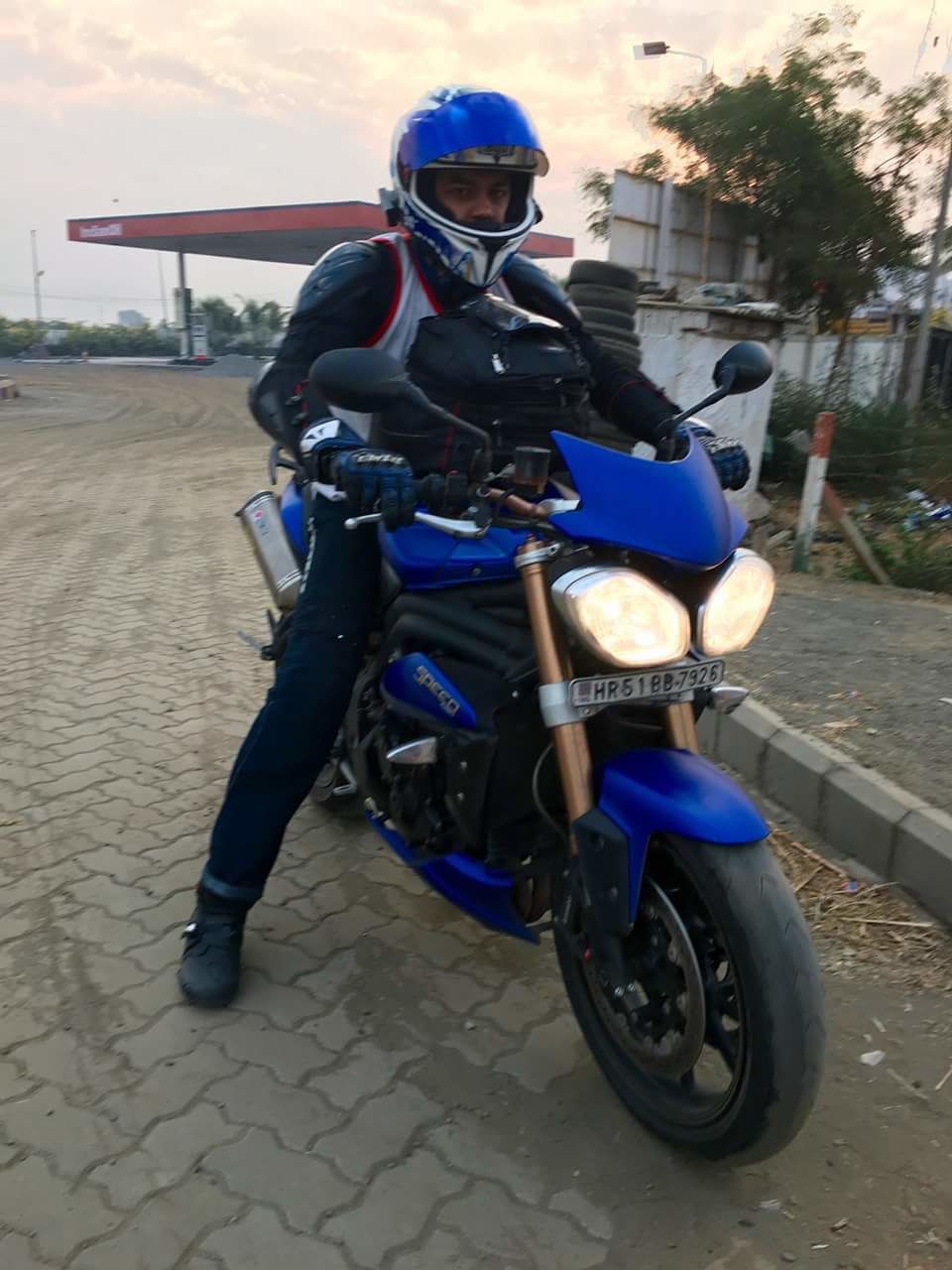 We checked into the Hotel Park located in Navi Mumbai.The first thing we wanted to do was to dive into the pool, but the hotel decided to play spoil sport and told us that the pool was out of order. However, we decided to make good use of our free time and decorated our rooms with our luggage.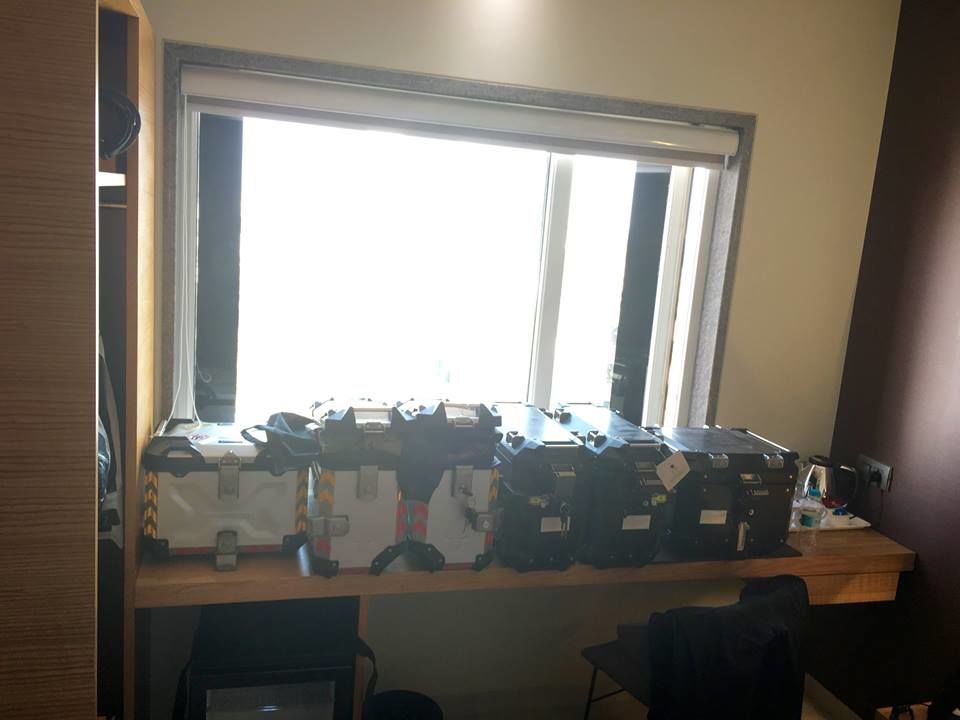 In the evening we decided to head out for a walk to explore the city's local cuisine and this time lady luck was on our side, we managed to scout out a local seafood joint serving the most amazing fresh water fish curry, crabs masala and prawns fry.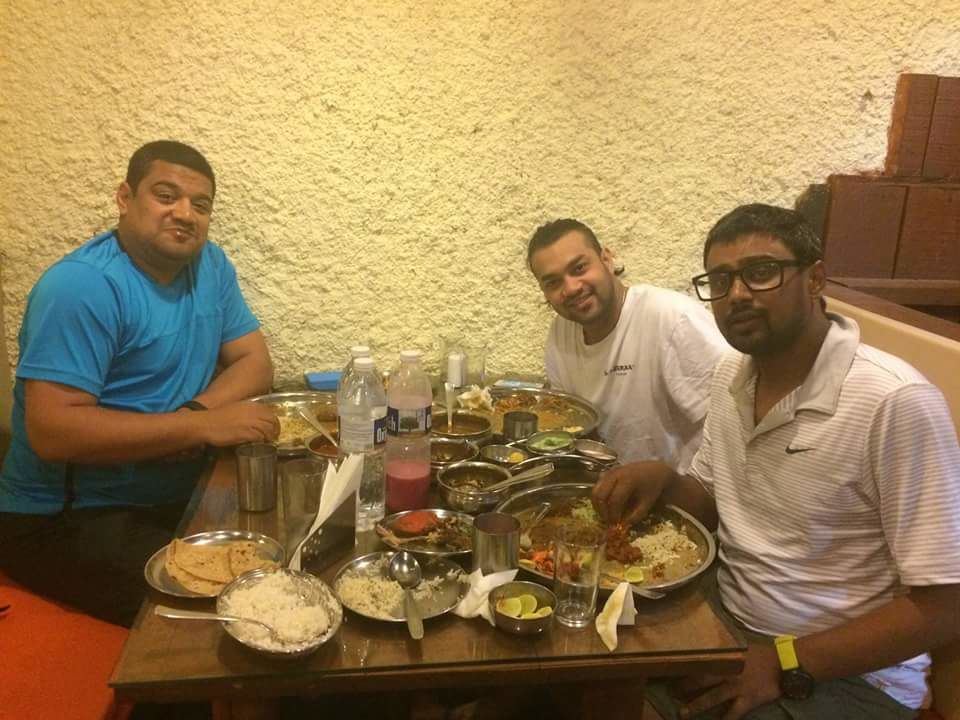 Day 4 - We left Navi Mumbai and head out towards Ratnagiri around 5:30 am in pitch darkness. We're pretty sure we were successful in waking up a few hotel guests in the process of starting our bikes.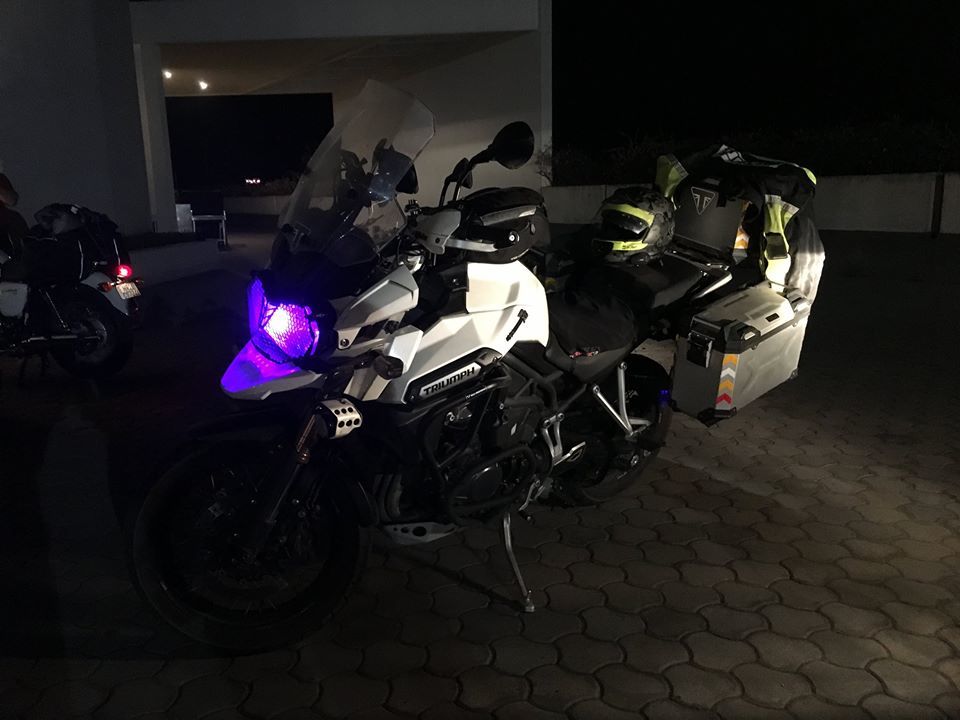 The journey from Mumbai to Ratnagiri was a very exciting and challenging one as we encountered many sharp turns and bends along the way. We had to slow down and maintain a safe average speed through the entire stretch as maneuvering those curves was quite a task. After building up an appetite we decided to stop at Mangaon for some awesome South Indian breakfast. This is where we suddenly came across a horde of villagers who could not keep their hands off our bikes. In a matter of 30 minutes our bikes were surrounded by almost 350 people. The Harley CVO got maximum attention here and we were faced with a flurry of questions surrounding our bikes and road trip. It was so chaotic that the Cops had to come down to control the traffic and crowd. Watch the video in the link below to witness this madness.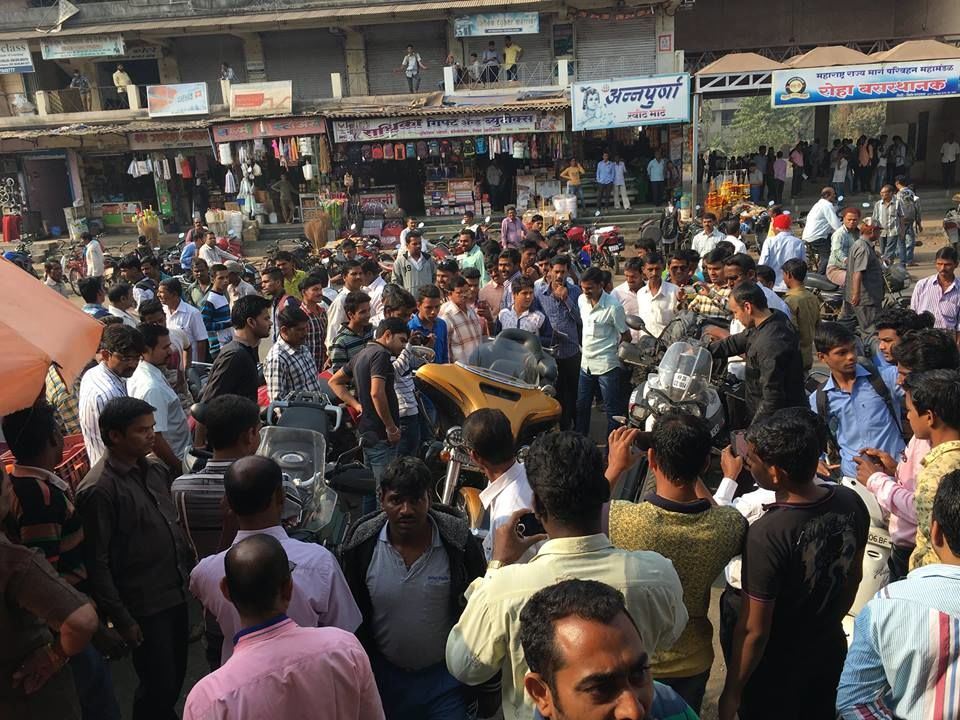 From there our next destination was Chiplun where we stopped for some scrumptious fish thali at a local restaurant. We then proceeded towards Ratnagiri. On the way to Ratnagiri, one of us decided that we should detour a little and stop by a private beach for some hot chai and pakoda and guess what? That was the best decision we made in the whole trip!!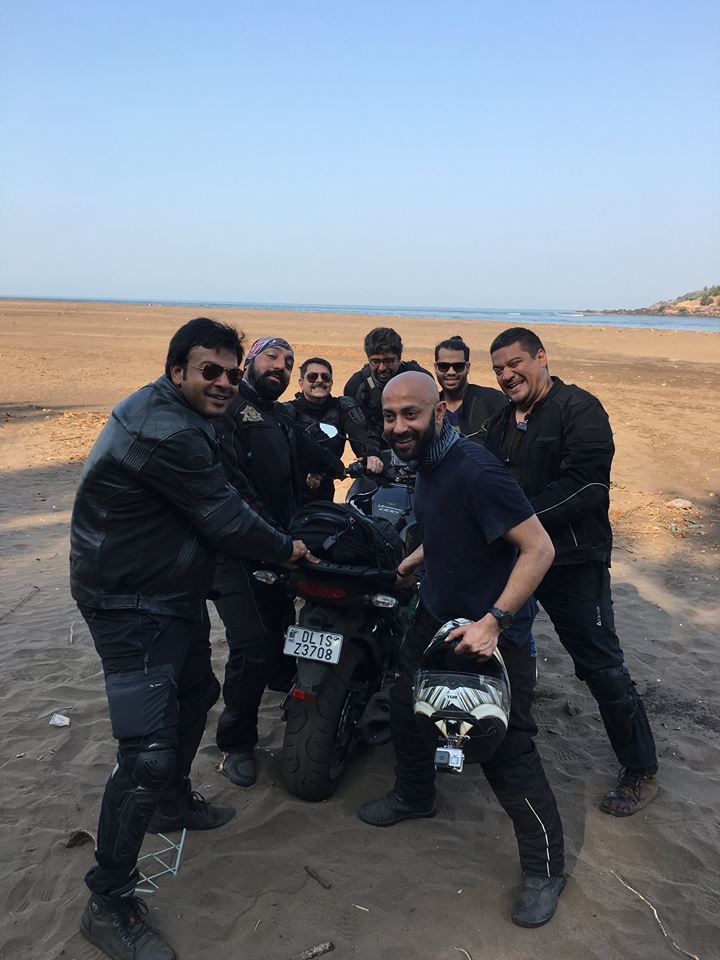 We also managed to take a quick dip in the ocean which was really refreshing. We lazed around the beach resort for a bit and then departed for our hotel. The hotel we stayed at in Ratnagiri was called Samudra Beach Resort and was probably one of the best hotels we stayed at during our entire trip.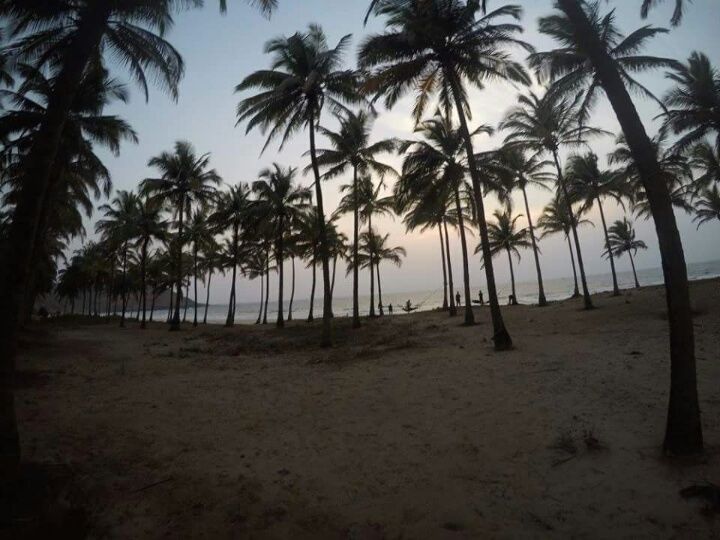 Day 5 -This was the final leg of our journey from Ratnagiri to Goa. The distance was only about 245kms and we were all now in a hurry to reach Goa. Infact the only thing that was on our minds was the delicious seafood waiting for us in Goa.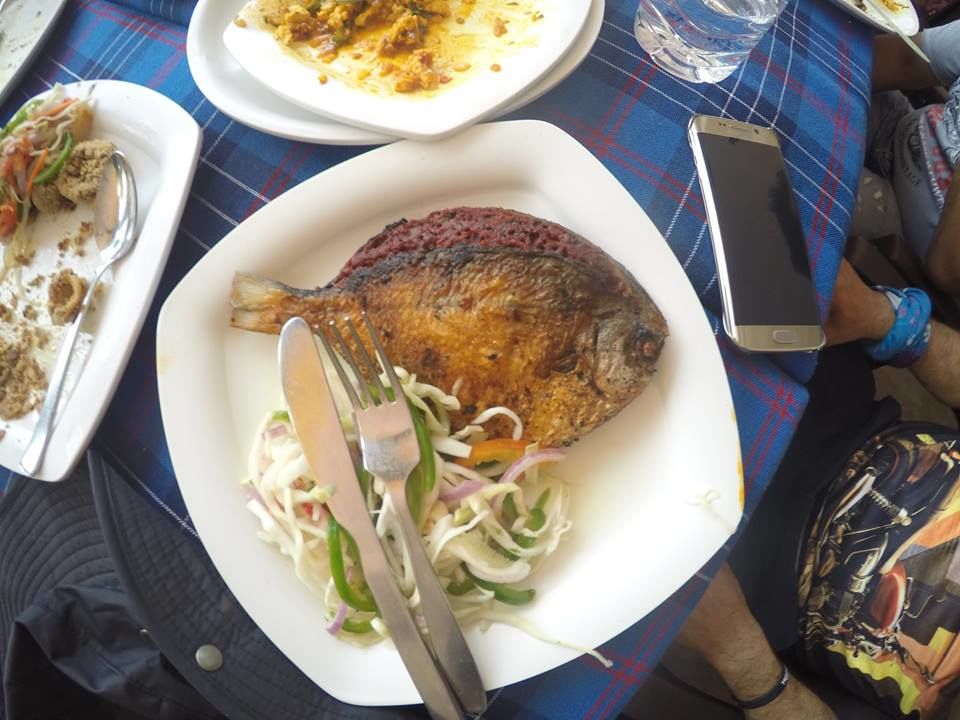 So while daydreaming about seafood we tanked up our bikes and were on our way to Goa. Gliding through the curves and bends we swiftly moved closer to our destination. We initially decided to halt at Kankavali for brunch, instead we ended up drinking a lot of Kokum Juice locally made by a lady. We reached Goa by 3pm and were welcomed by passionate kisses of heat waves. We were now tanned to the point of no return. Some of us were so dehydrated by then that we decided to literally drink water out of our backpacks.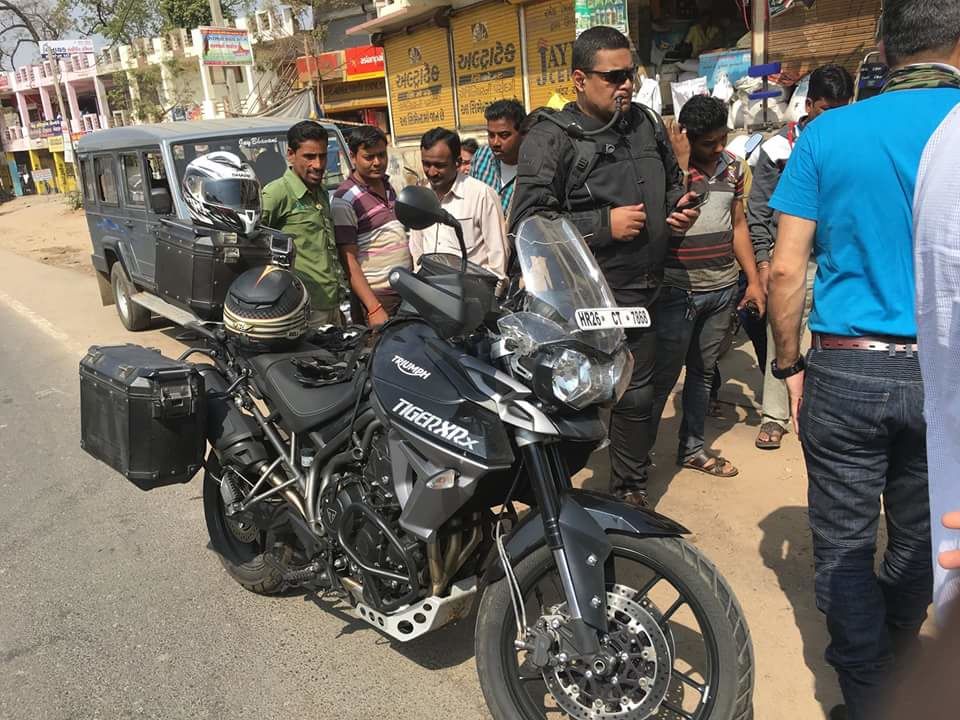 Upon reaching Goa most of the riders checked into their hotels and I being the lucky Goan went straight to my house in old Goa, only to return the next morning for India Bike week.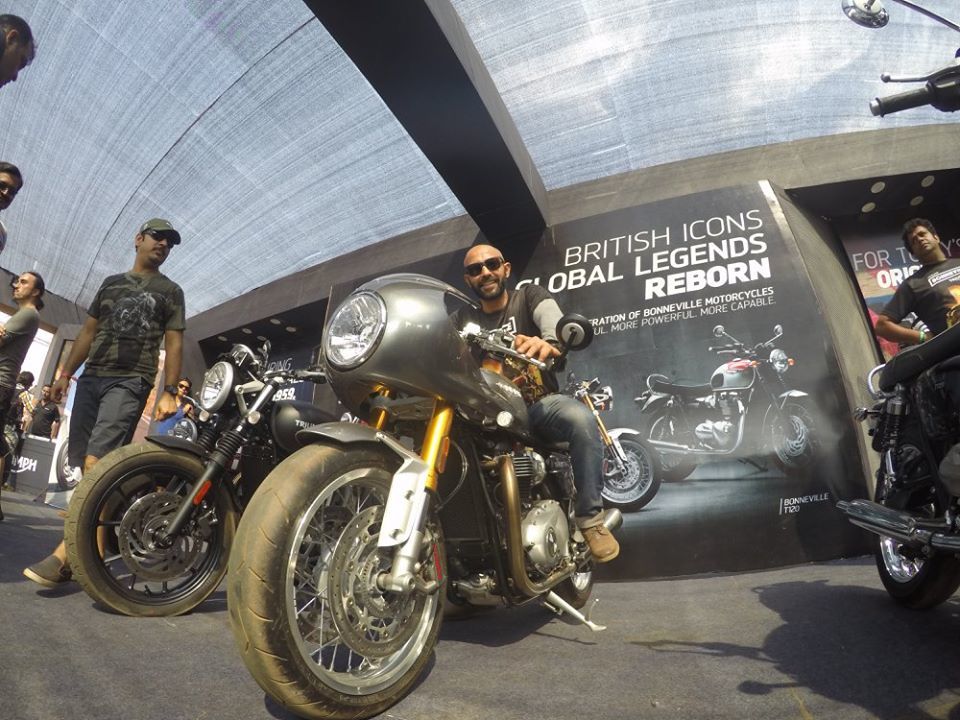 So here's a tip for my fellow biker friends, Delhi to Goa is really doable if your trip is well spaced out, make sure you take all the precautions before you set out on your roadtrip and always wear your entire riding gear. Rest between rides is extremely important and always keep in touch with your family and friends during long trips. Hope you have a great year ahead and do check out our Youtube channel, Instagram and Facebook page @ tricolorsuperbikes.