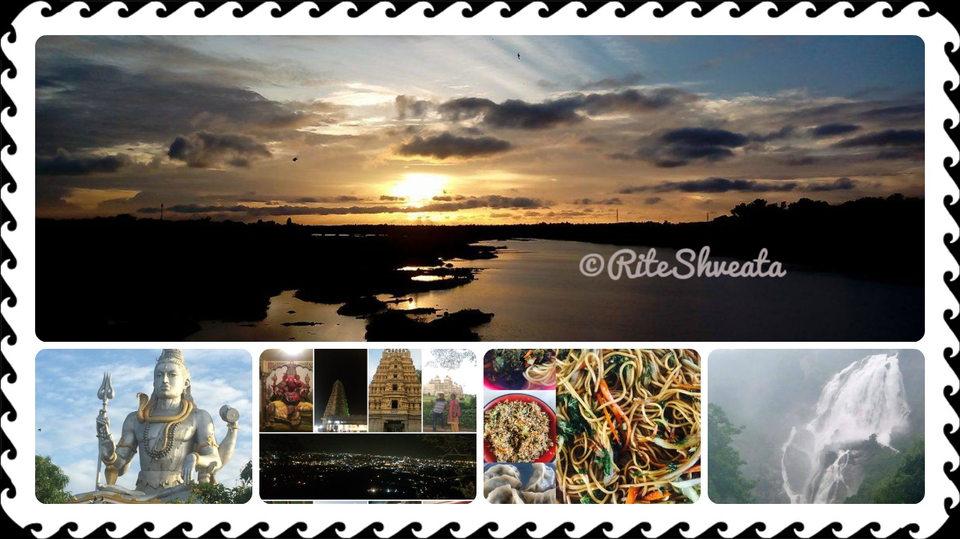 Hey Friends,
Back again on Tripoto !. It's been long since I updated about my last journey. Actually I was travelling all the more, of course not alone but with my husband. He's the one who plans perfectly and we experience together the journey that helping us to pile more and more memories to cherish forever :).
Well after our journey to Yercaud and other places. We went on a family trip (with my In Laws) to Shirdi, ShaniShignapur, Nasik and Via Mumbai back to Banglore. After relaxation of a week we went for a byke yatra to Hyderabad. And then comes the longest journey that we ever covered..! This time it was Ritesh's In-Laws ;) ] of almost 12 days, covered 3,5ooKms. The places we covered were, Madurai, Rameshwaram, Kanyakumari, Nagarcoil, Trivandrum, Kollam, Allepey, Munnar, Ooty, Waynad, Coorg, Mysore and then back to Banglore.
But the hunger of travelling, keeps us moving and we went to Udupi, Murdeshwar and Shimoga. And the recent add on to our traveling treasure with bike is Goa followed by Dudhsagar waterfalls, one of the most adventures, thrilling journey. Finally we are back to our den in Banglore.
Will Soon be updating on our journeys, the experiences, the pictures, the must visit places and things to note down.
Till then be safe and keep byking .....vroooommmmm...!!! ;)