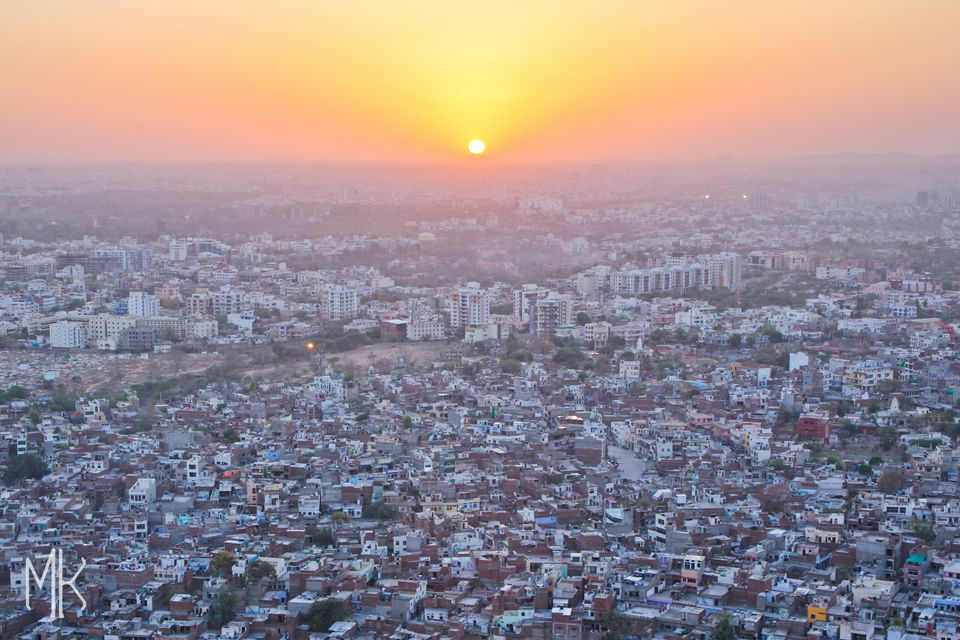 One of the most colourful cities in the country, Jaipur offers an insight into the royal era along with providing all the advantages of a metropolis. Despite being the capital of the state, the city offer peace and relaxation to locals as well as tourists. Founded in 1727, Jaipur is also called the 'Pink City' for its trademark building colour. One of the three corners of the Golden Triangle that include Delhi, Agra and Jaipur, the bustling city is a perfect weekend getaway.
Almost all the city's attractions can be covered in two days. You can simply take an auto-rickshaw or a cab to drive you around to explore colourful lanes reflecting the vibrant culture and tradition of the state.
In the morning head to Rangmahal-KK Royal Hotel for a royal breakfast near the magnificent Amber Fort. Start sightseeing with an early morning visit to the splendid Amer Fort situated beautifully on a dusty hillside. Built in the late 1500s by Maharaja Man Sing, the fort reflects Hindu and Muslim-style architecture.
Since the fort is situated at a height, you can choose to take an elephant ride or a jeep to get to the entrance gate. The interiors of the fort feature idyllic courtyards, colourful rooms and mirror-mosaic halls. You may also take a guide for a more comprehensive experience.
Before you bid adieu to this magnificence from the past, don't forget to pop into the Hot Pink boutique situated within the fort's walls.
Timings: 8am to 5:30pm, 6:30pm to 9:15pm
Entry fee: ₹100 for Indians, ₹550 for foreign tourists
Next on the list is the Jal Mahal, a picturesque water palace, located in the middle of the Man Sagar Lake. Since the palace is closed to the public, you can behold the mesmerising sight by the bank of the lake. While there is not much to do at the sight, your Jaipur camera reel is incomplete without some outstanding pictures of this palace.
Stop at the Indian Coffee House on MI Road for lunch. This chain of restaurants stretches across India and offers delicious food. South Indian dishes like masala dosa and idli are available at rock bottom prices and don't forget to order a coffee to complete your meal!
Timings: 12pm to 10:30pm
Afternoon
Eternally surrounded by flocking pigeons, Albert Hall Museum is an impressive building built in the 1800s. Behold the grandeur of the architecture and enjoy the calm in Ram Niwas Garden. Rajasthani art including ceramics, metal work, textiles, coins, sculptures and the iconic blue pottery of Jaipur has been put on display in the museum.
Timings: 9.00 am to 5.00 pm, 7.00 to 10.00 pm
Entry fee: Free
Head to Nahargarh Fort to get a splendid view of the beautiful city. Built in 1734 by Maharaja Sawai Jai Singh II, the fort is located in the Aravalli Hills and is also known as the Tiger Fort. It is an apt place to visit after spending a tiring day at crowded attractions. Less crowded and more sparsely presented than the Amer Fort, Nahargarh is arguably the best place to watch the sun set over Jaipur.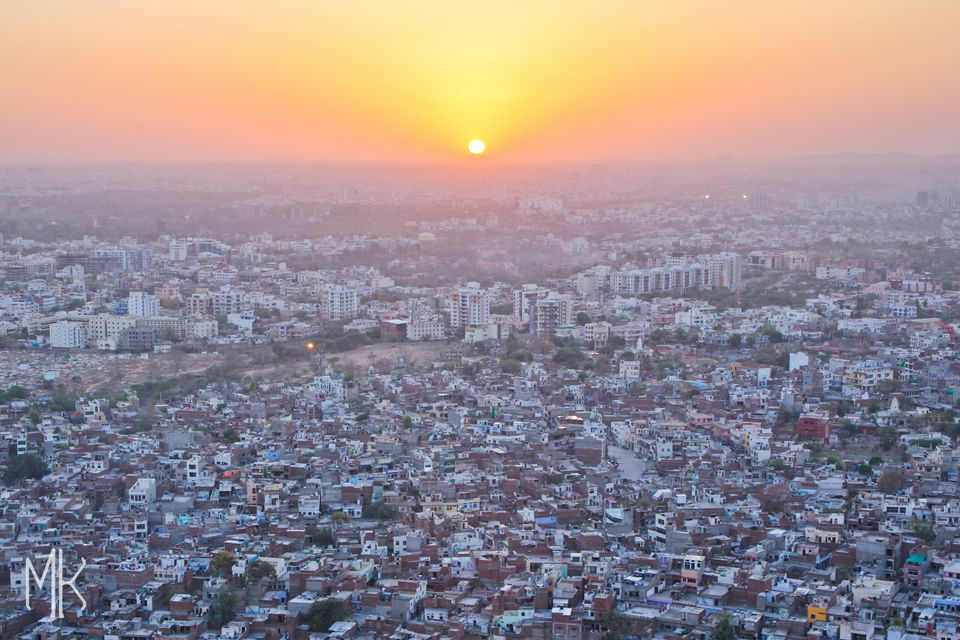 Timings: 10am–5:30pm
Entry fee: ₹200 for foreign tourists, ₹50 for Indians
Evening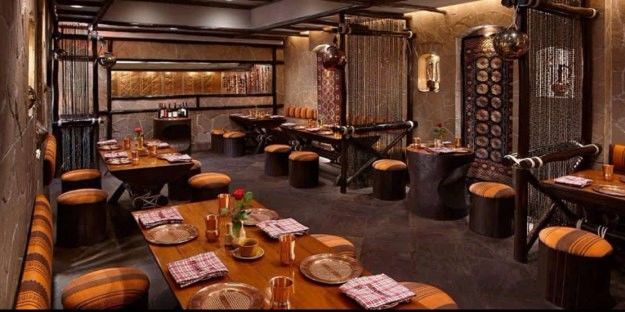 When in the royal city, dine in regal style at Jaipur's famous Peshawri restaurant in the regal ITC Rajputana hotel. It is a tandoor-focused restaurant that serves traditional, clay-oven-cooked cuisine. Make sure to order marinated meats along with handmade breads. If you prefer vegetarian dishes don't miss the restaurant's famous dal makhani.
Timings: 12:30pm to 2:45pm, 7:30pm to 10:30pm
Cost for two: ₹3,000
What could be a better way to start your day then to visit an astonishing palace in the 'City of Palaces.' One of the most iconic palaces in Jaipur, the City Palace is an architecture marvel. Built in the 1720s, it has been home to Jaipur's royal family ever since. Do not miss out on the museum situated in Mubarak Mahal of the palace, which features textiles and royal outfits. Explore the Chandra Mahal that is still an active residence. Though it is restricted from visitation, take a walk around it to imagine the glory of a bygone era.
Timings: 9:30am- 5.00pm
Entry fee: ₹500 for foreign tourists, ₹190 for Indians
Head across the street from City Palace to Jantar Mantar to get a better understanding of astronomy. Jantar Mantar is an astronomical observatory that incorporates multiple buildings of unique form, each with a specialised function for astronomical measurement. It features a collection of 14 enormous astronomical instruments that have been used to predict eclipses, measure time, determine distance and more.
Timings: 9:00am to 5:00pm
Entry fee: ₹50 for Indians, ₹150 for foreigners
After exploring the Jantar Mantar, walk towards Tripolia Bazaar situated outside the City Palace gate. You can shop for typical Rajasthan-style bangles here but make sure that you bargain!
Afternoon
Head to Natraj for lunch. The place offers an old world feel along with Indian, Continental and Chinese cuisine. Do try curries and you can also order a Rajasthani thali which includes a large plate of small portions of various dishes.
Timings: 8:30am to 10:45pm
Cost for two: ₹800
Take a ride to the famous Hawa Mahal or Palace of the Winds. Constructed with pink sandstone, it was originally built to allow women of the palace to watch parades and daily life on the streets below, without being seen. Walk inside the palace to get mesmerised by stained glass windows, tiny chambers and striking views of the city.
Timings: 9am to 5pm
Entry fee: ₹200 for foreign tourists, ₹50 for Indians
To shop for some jewellery and traditional outfits, stroll down the Johari Bazaar towards MI Road. The road is lined with stalls selling everything from saris and scarves to jewels. Next, head to the city's most famous Bapu Bazaar selling mirror work tapestries and bedspreads.
Evening