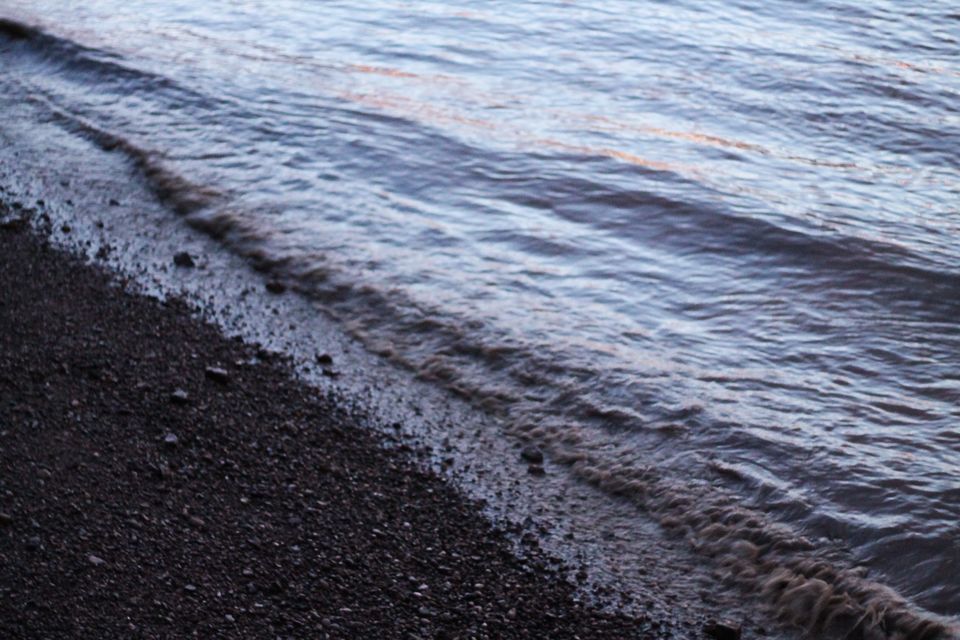 A few years back me and my girlfriends decided to travel to an exotic destination and rather than choosing to travel in luxury, we chose to backpack across this tiny country and make all the arrangements on our own; spontaneously! besides the air tickets and our initial stay in Colombo and nothing else was planned.
We opted to travel on a budget and explore the local culture as much as we could. Sri Lanka is an exquisite travel option, to travel here you must be open to the diverseness of Buddhist and Tamil cultures and the gap of conversing that exists. it can get a little tough to explain in English to the local auto drivers and shopkeepers. The Sri Lankan rupee is slightly under the Indian rupee, however conversions are not too much of a problem.
The beaches are extremely beautiful and nothing like your typically crowded areas on cool summer evenings. We traveled in the end of the month of June so the monsoon was soon to be reaching the Lankan coast. The sky was partially clear and the sea breeze had freshness as it whiffed across us whenever we walked down the beach.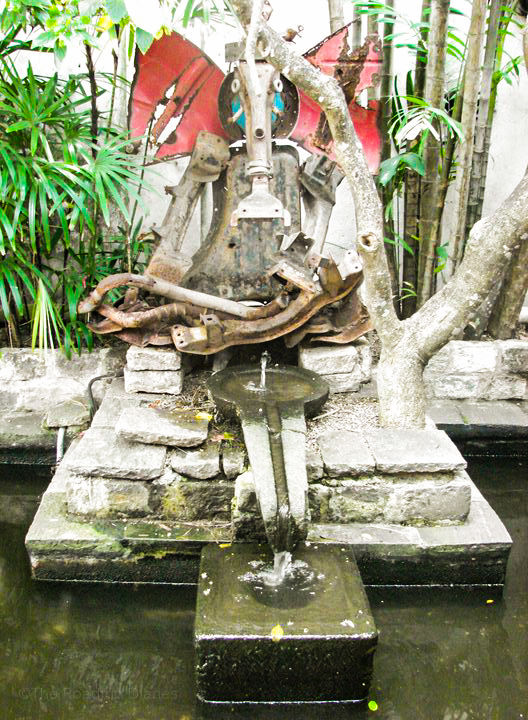 Sri Lanka is a lot like India but only a little more relaxed! Foreigners on the beach wore bikinis and were not stared at! We too were in the skimpiest of shorts but opted out from wearing costumes on the beach. The sea is very rough and swimming in it is definitely not an option unless you want to get carried away with the huge waves. The beach sand is clean with a texture of golden brown spread across the shore. 
We did not stay in a fancy hotel, neither we opted for a budget guesthouse. A friend of ours, who was a pastor from India made a few calls and landed us at a home stay. The house, was a typical Lankan house that had walls adorned with paintings and the tables were covered with crochet cloths and this particular household were followers of Christianity. we were strictly told not to bring alcohol to the rooms or come home late at night. the owners, an old couple were mostly lounging in the veranda outside and the lady was partially busy in the kitchen every now and then.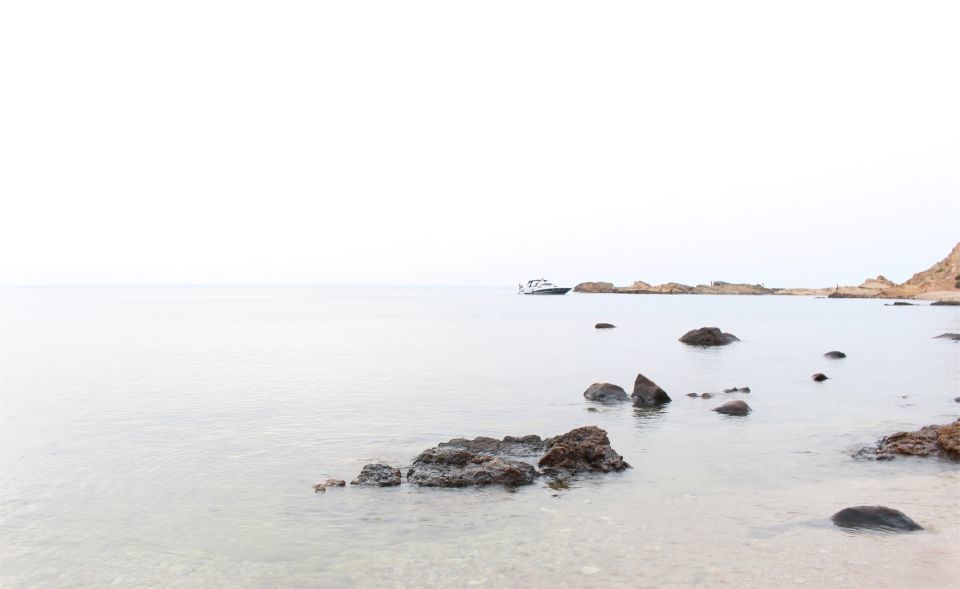 There are many places to eat wherever you go. I will not mention specific eating joints unless they were truly overwhelming. Exploring the streets is really fantastic in Colombo as well as Galle, two places that i have mentioned in this article. Having any prior knowledge of what is where will make them loose its charm. if you're headed out to explore Sri Lanka, do so without any effort. Walk on the side paths aimlessly and admire the ocean that covers the entire horizon. Look at the local kids playing a game of football on the beach or just build sand castles. There's alot to do in Sri Lanka, only if you look with the eyes of a wanderer!
COLOMBO
We took off for Sri Lanka from New Delhi. The flight was a connecting one that stopped over at Chennai where we had to change our flight. While going to Sri Lanka our luggage was directly transferred to the connecting flight but while coming back, we had to check in our luggage again; which we did not know and the whole thing ended up in a big ruckus! Anyway, we landed at Sri Lanka early morning and took a cab for the home stay. The couple welcomed us while it was still dark, we unloaded our luggage from the taxi on our own and dragged it up the creaking staircase.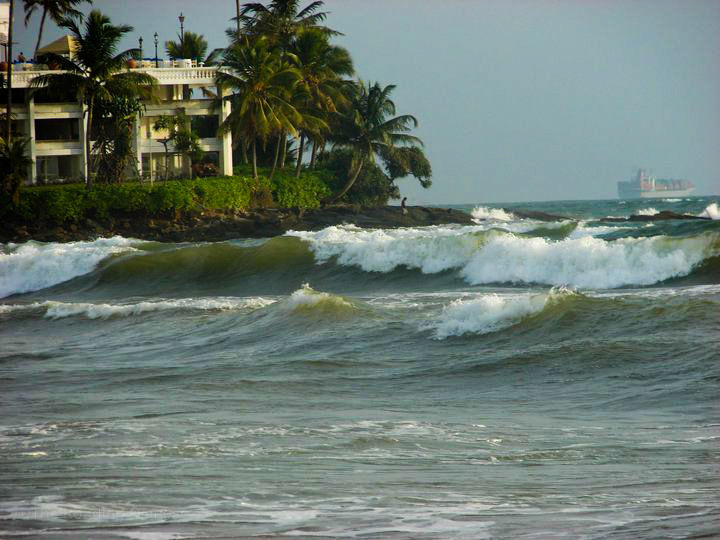 Our room, a poorly ventilated one with a double bed and an attached bathroom along with a dingy balcony had the view of the entrance ahead was extremely simple. White bed spreads and old pillows were stacked on one corner of the bed. There were pictures of Jesus Christ on the wall right opposite the bed and one super slow fan that barely ventilated the room. 
Most home stays are not exactly like this, we were probably given our dose of adventure right from the beginning. Too tiered, all of us slept off and only woke up at 9 am when the landlady sent a small boy who helped around the house to call for us. This was going to be our first authentic Sri Lankan breakfast! We were served rice along with coconut chutney and something that tasted like a south Indian Appam. The flavors definitely did not satisfy our Punjabi taste buds that have mostly been used to a heavy breakfast. Once over with breakfast we headed out for the day.
Calling out on the roads for auto's we went to the nearest shopping mall called " The Kingsbury Mall ". there was an outlet of McDonald's right at the entrance so lunch place was fixed! the mall was almost empty but there are alot of exclusive Sri Lankan boutiques and brands that you wont find in India. roaming around malls isn't. really too interesting.
We stumbled across a shop called 'Barefoot' which had one of its kind upholstery and cute little things for the house as well as souvenirs. the shop has a very different outdoor cafe behind its backdoor that opens up to a wide spaced gallery cafe. wooden chairs and tables in every quiet corner and soft jazz music playing in the background made it my favorite place to lounge at in Colombo. if you're ever visiting Colombo, do check this place out.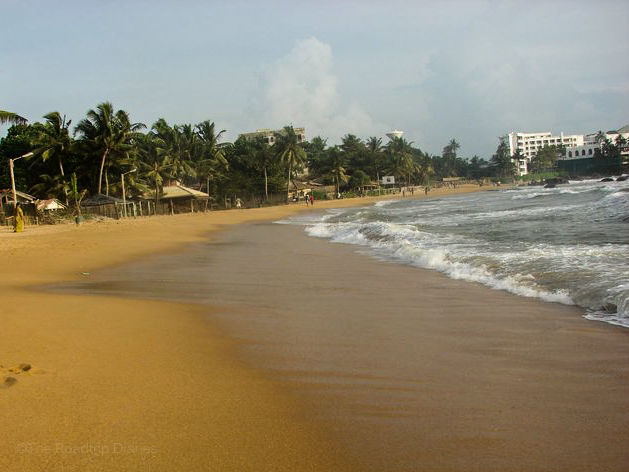 the next day we went on a little shopping tour around Colombo and our favorite was Odel! situated in one of sri Lanka's posh area's odel is like wall-mart with different brands exclusive only of sri Lanka. after half a day of shopping and munching on yummy pasta at their restaurants inside, we headed off back to our place of stay and decided to ditch dinner that the land lady would have offered us. we went for some interesting dining options on the beach and chose a shack where we ate some really good food and drank many sangria's! the beach at night is delightful... however one should always be careful for the bugs and creatures that decide to venture out on the sand at night.
our time in Colombo was done. we's explored just a little town-side and decided that we'd now like to explore other cities too! next stop was 'Kandy'. kandy is a quaint little hill town 4 hours away from Colombo.
en route kandy's there is a elephant sanctuary that's home to hundreds of elephants and most of them rescued! the sanctuary has a museum that depicts different types of elephants that have existed over the years and the ice age stories as well.
up towards Kandy's there is a gems museum with different kinds of gems and crystals on display. kandy's is a relaxed hill station that's always got tourists coming and moving on. Kandy's for us was a day trip but there are many elegant hotels that are lined up on the main market road. on our way back from kandy we stopped over to see world famous tea gardens and factories. Sinhalese tea is known across the world for its rich texture and taste. 
There is a temple known as ' temple of the tooth relic' which is extremely beautiful and a declared UNESCO world heritage site. Hire a private taxi to reach Kandy as there are many stop over attractions on the way. it would be much easier if you are given the liberty to explore around such an exquisite place.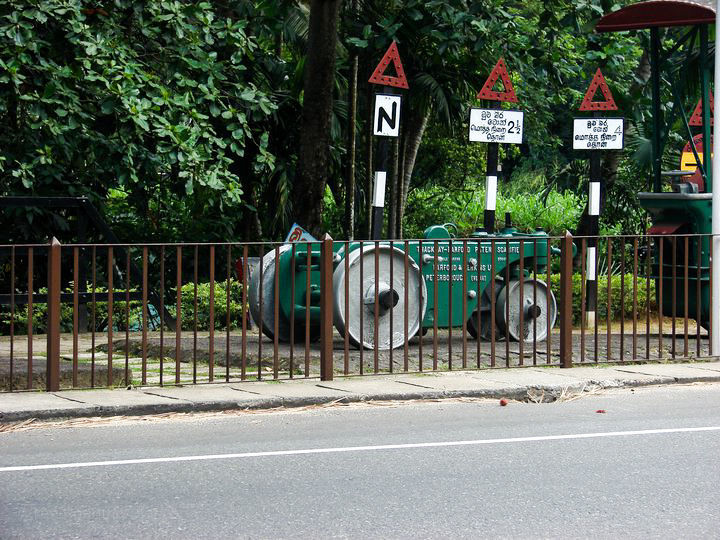 This little beach town is definitely our most favorite place in Sri Lanka. Surrounded by the aura of french and Portuguese, the architecture remains dated back to the colonial times and most of the buildings are well maintained by the government. the beach runs parallel to the main highways and during seasons of high and rough tide, the ocean's waves can easily reach the roads. parallel to the highway or the main roads of the city are railway tracks where a local interstate train runs regularly. we traveled back from Galle to Colombo in these trains and the journey was fairly easy and comfortable. the trains are quite clean as well.
 whats exceptionally special about Galle is the Galle fort that holds another world inside its boundaries altogether. quaint little shops in ever nook and corner will always keep you exploring the back alleys and sideways. the lighthouse which is as old as the 14th century stands tall and proud. the lighthouse along with the boundary walls of the fort facing the sea which is easily about 30 ft high survived the tsunami which struck in 2005. not much damage was caused to the forts interiors. 
small restaurants with jazz and Sinhalese music playing in the backgrounds and dainty roadside cafe's are a delight to experience. the beaches in galle are extremely neat and clean, a sign that the place has not been explored too much by tourists. the water during July/august is extremely fierce and waiting to take you away along with its pounding waves on the beach-line. Take local autos to commute in and around Galle. You can either take the local bus that runs from Colombo to Galle or the local train. You can also hire a private taxi. Do check the local fare rate once you reach Colombo.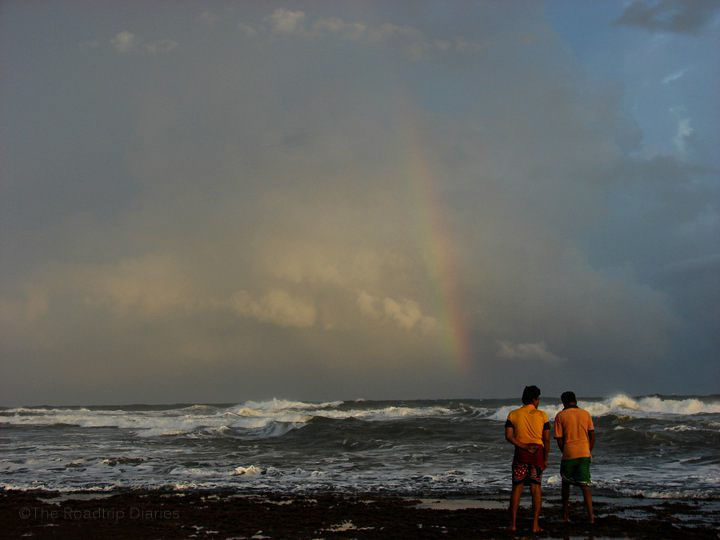 HOW TO REACH SRI LANKA?
there are direct flights to sri Lanka, but we took a connecting flight that stopped over at Chennai. a connecting flight is a cheap option in case you're on a budget travel. you can also take a ferry from Tamil Nadu that leave for sri Lanka routinely. Visa is required for travelling to sri Lanka. the airport is very strict in its rules and regulations as well. check local taxi rates to travel from one city to another. inform the driver that you would like to visit the iconic spots en-route a particular destination.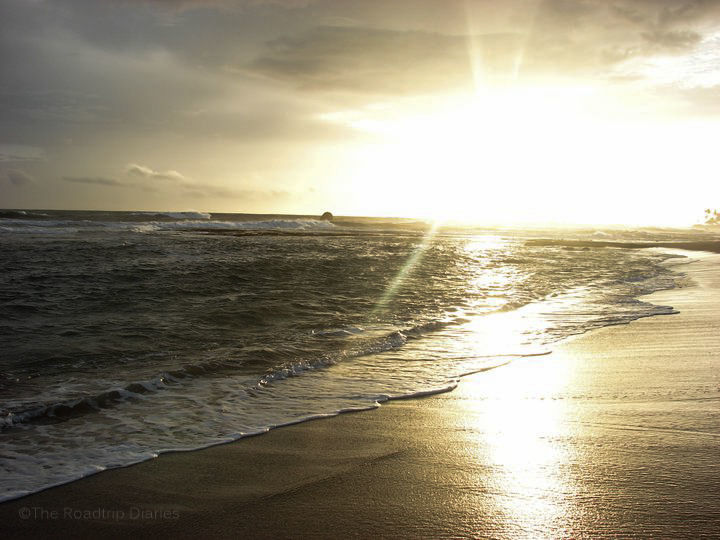 THINGS TO KEEP IN MIND WHILE TRAVELING IN SRI LANKA
keep your passport with you at all times. there are checks on the roads while going from one place to another. the markets usually close down by 7 pm and are pretty deserted by night time. the local police officials are sometimes not able to answer queries since they do not understand anything apart from Sinhalese. try learning a few local words to not sound like a complete tourist and be robbed off by auto drivers or taxi drivers. most people are extremely sweet but you may come across a few of them who are very snooty as well.
Bargain as much as you can. most major brands have their factories in Sri Lanka so the surplus is sold in the local markets for a very good price. Sri Lanka has alot of things to shop for including tea and household items if you look well. Odel will be sufficient for a quick shopping spree if you do not want to spend too much money, however odel is equally tempting since the products available are exclusive to this country. Be careful of what you order to eat. Most food items have coconut in them, if you have any allergies inform the waiters. sri Lanka had been under militancy for a long period of time. frequent security checks are not new so do not be scared. have your passport handy at all times. the streets are very lonely and empty after 8' o' clock. try to finish your exploring before sunset and then head out to spend the rest of your evening in a dreamy little shack by the beach. try the local fruits and the local cuisine as much as you can!
Be watchful of snatchers around you. on our way back from galle to Colombo, we got off the train and took a local bus to the home stay. while walking towards the bus stand, a passerby suddenly snatched the sunglasses that my mother was wearing. yes. she was wearing her sunglasses. he very smoothly took them off from her face and started walking in the opposite direction. she had her suitcase in hand and alot of people behind her but nobody attempted to stop the snatcher and take back the glasses. i had to run to him and take back the glasses while he resisted with alot of efforts. there is a very well known market in sri Lanka where snatchers and thieves like these steal branded articles and sell them off in specific stalls in the same market place. people have actually gone to that market and found their stolen items available for sale. please be careful of such thieves, otherwise sri Lanka is a fairly safe country.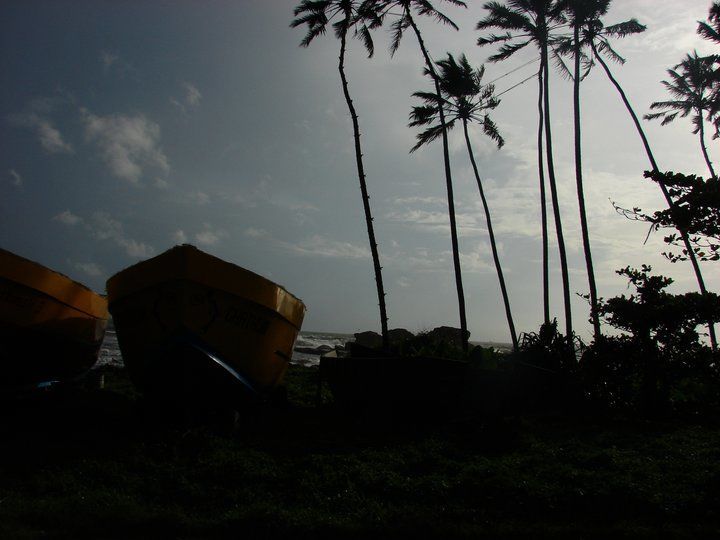 breathtaking beaches, authentic food and the amazing town of Galle! one of the most enriching experience I've had with my first all girl backpacking trip.