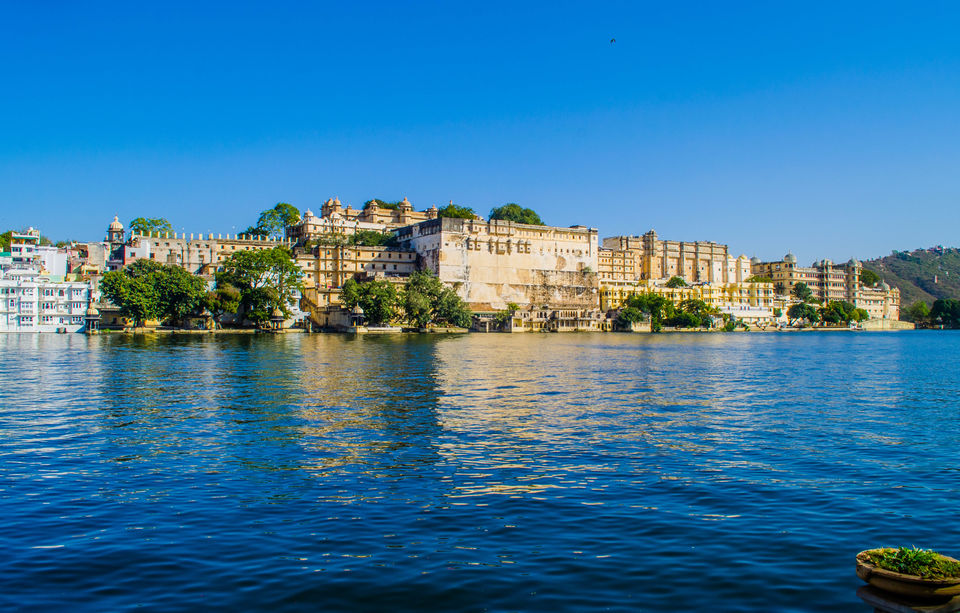 Udaipur is a city which has a lot to boast, from its rich past to amazing restaurants that not only offer exceptional food but a view worth a million bucks. Its a city where you can spend the morning learning about the historical wars and by evening, sit next to the lakes, contemplating life. The purpose of this article is not to discuss the merits of this vibrant city but to point you in the direction of ten stunning views which will make your jaw drop.
1. Vijay Stambh
A monument located inside Chittorgarh fort, it has beautiful inscriptions which showcases the history of the rulers of that district and their victories.
This one is 'grand' in every sense of the word and every single wall of this place has a story to tell. The fort, situated in what was the ruling capital of Mewar, describes what the rulers of Mewar were really like and how they established one of the largest forts in India.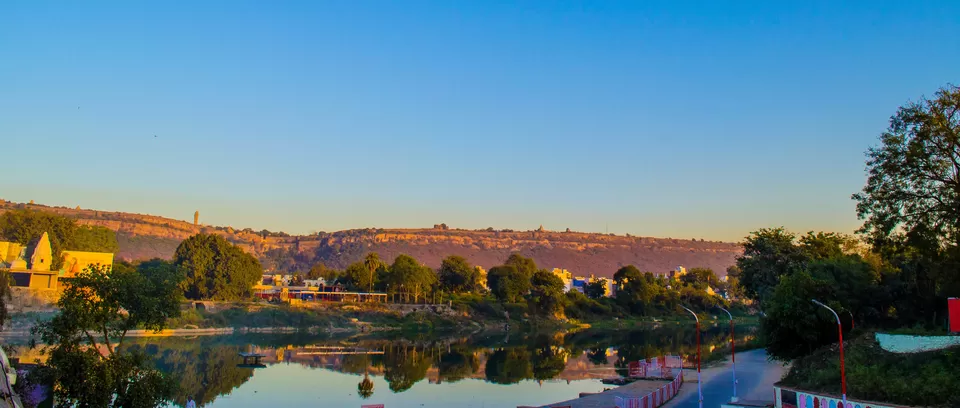 3. Udaipur from Chittorgarh Fort
They call Udaipur, 'The White City', and you can see why. No tall buildings and no chaos, just a city filled with history and peace.
4. Chetak Smarak
If you spend a day or two in Udaipur, you will get to know what a legend Mahrana Pratap and his horse, Chetak were. The historical importance is enough for you to stare at this statue in complete awe.
5. City Palace from Ambrai
I landed in Ambrai on a friend's recommendation and it did not disappoint. The view of the City Palace and Taj Lake Palace was enough to satisfy my needs but the excellent cocktails and food were a cherry on top.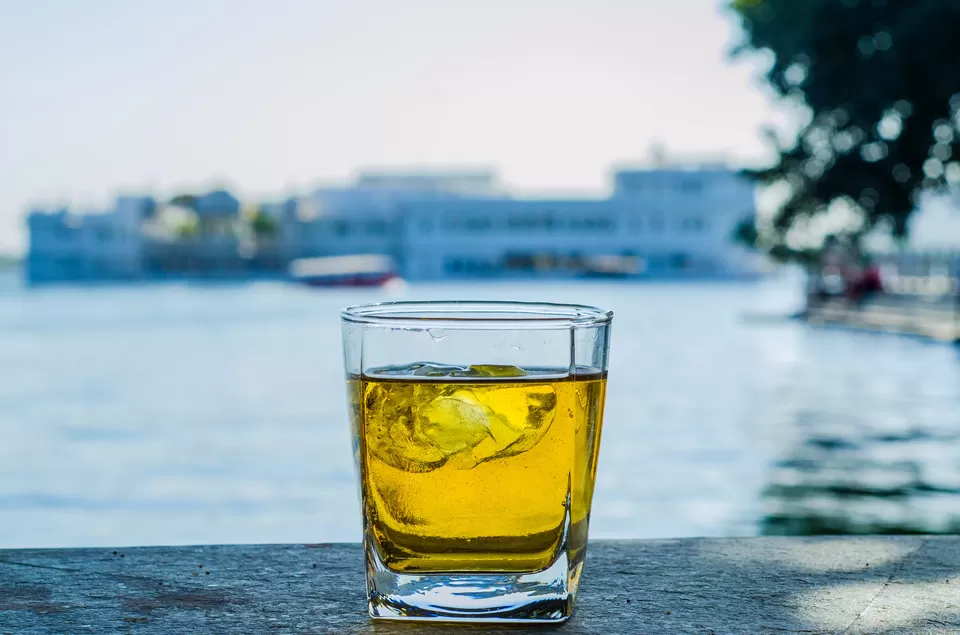 A palace built on an island in the middle of Lake Pichola. This one is an architectural marvel and I was lucky enough to get this view from the sunset point but not lucky enough to actually visit it.
7. Udaipur from Sunset Point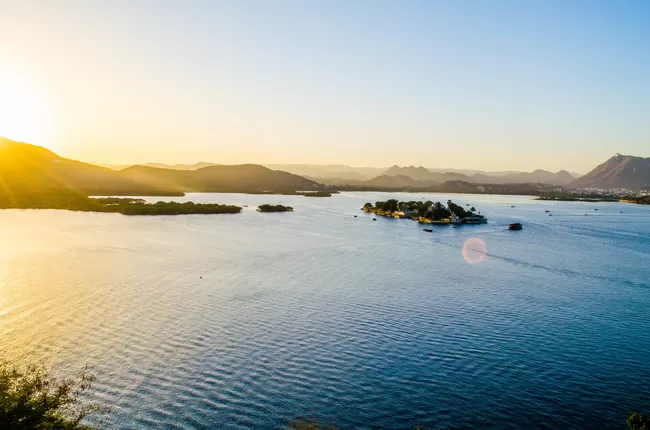 The sunset point is the right place to summarise Udaipur. Boats, hills, forts and the white city. Everything Udaipur has to offer is encapsulated in one spectacular view.
8. Mansapurna Karni Mata Ropeway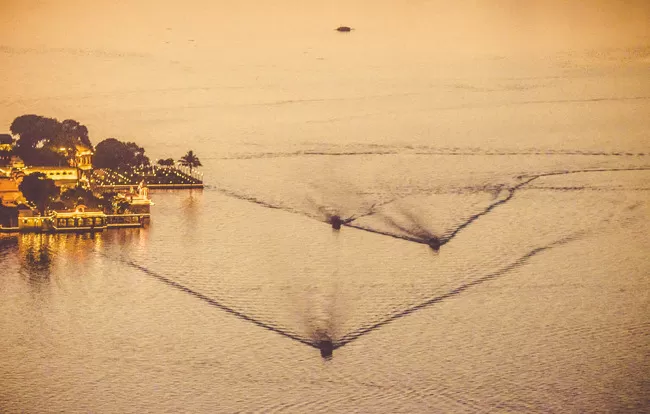 A cable car will take you to a high ground that showcases the essence of this charming city. The city of lakes will show it's true colours at night when it looks even more beautiful.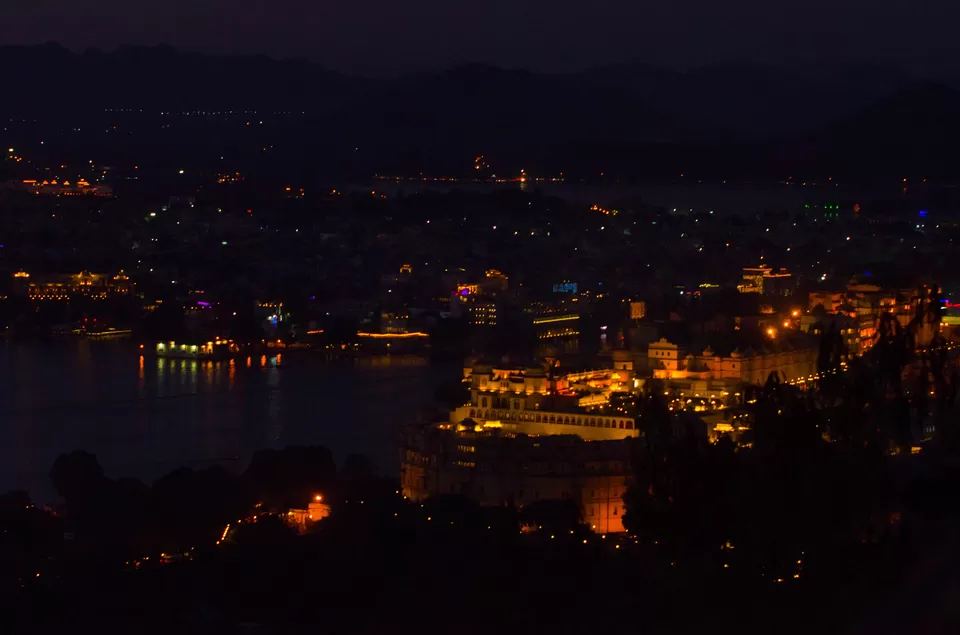 An unusual garden that was built for the Queen at that time and her 48 maids. This place is on the embankment of the Fateh Sagar Lake, and all the water in these fountains comes from the lake gushing through ducts made for the purpose.
10. City Palace at Night from Upre
This particular restaurant is my favourite place in Udaipur. It offers a magnificent view and delectable food which makes it unforgettable. Don't leave Udaipur before visiting this place.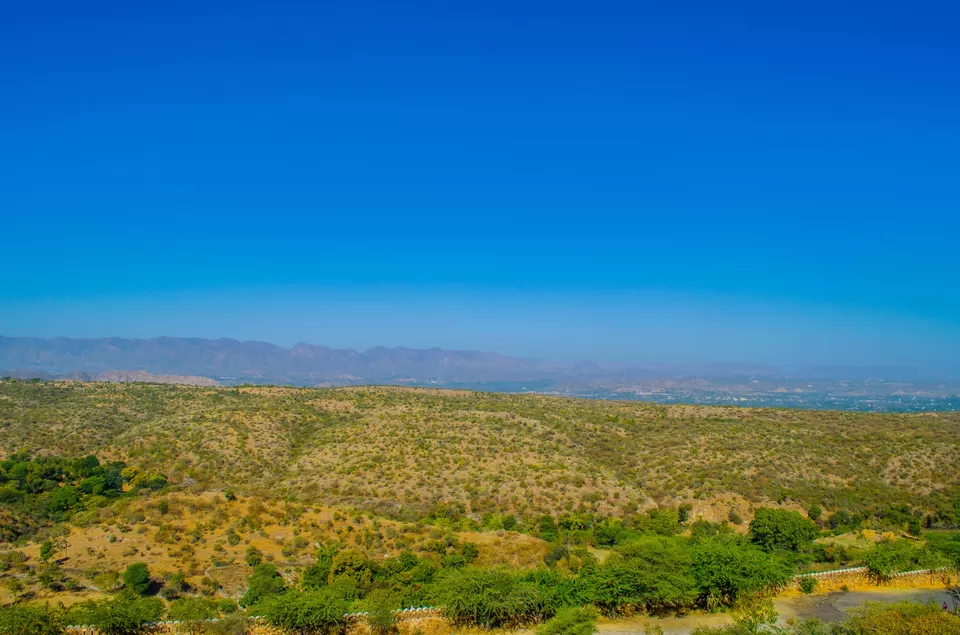 Udaipur is a fascinating city that offers enough to keep you engrossed on your vacation here and if you allow, the city will make you fall in love with it. Let me know if I missed out a view that you loved in the comments below.
P.S. If you like what you see, you can follow me on Instagram here.
Frequent Searches Leading To This Page:-
udaipur package for 3 days, udaipur tour for 3 days, udaipur trip for 3 days, udaipur holiday package, udaipur holiday packages from delhi, budgeted hotels in udaipur, short trip to udaipur, couple friendly weekend getaways, 30 Exhilarating Things To Do in udaipur, places to visit in udaipur at night