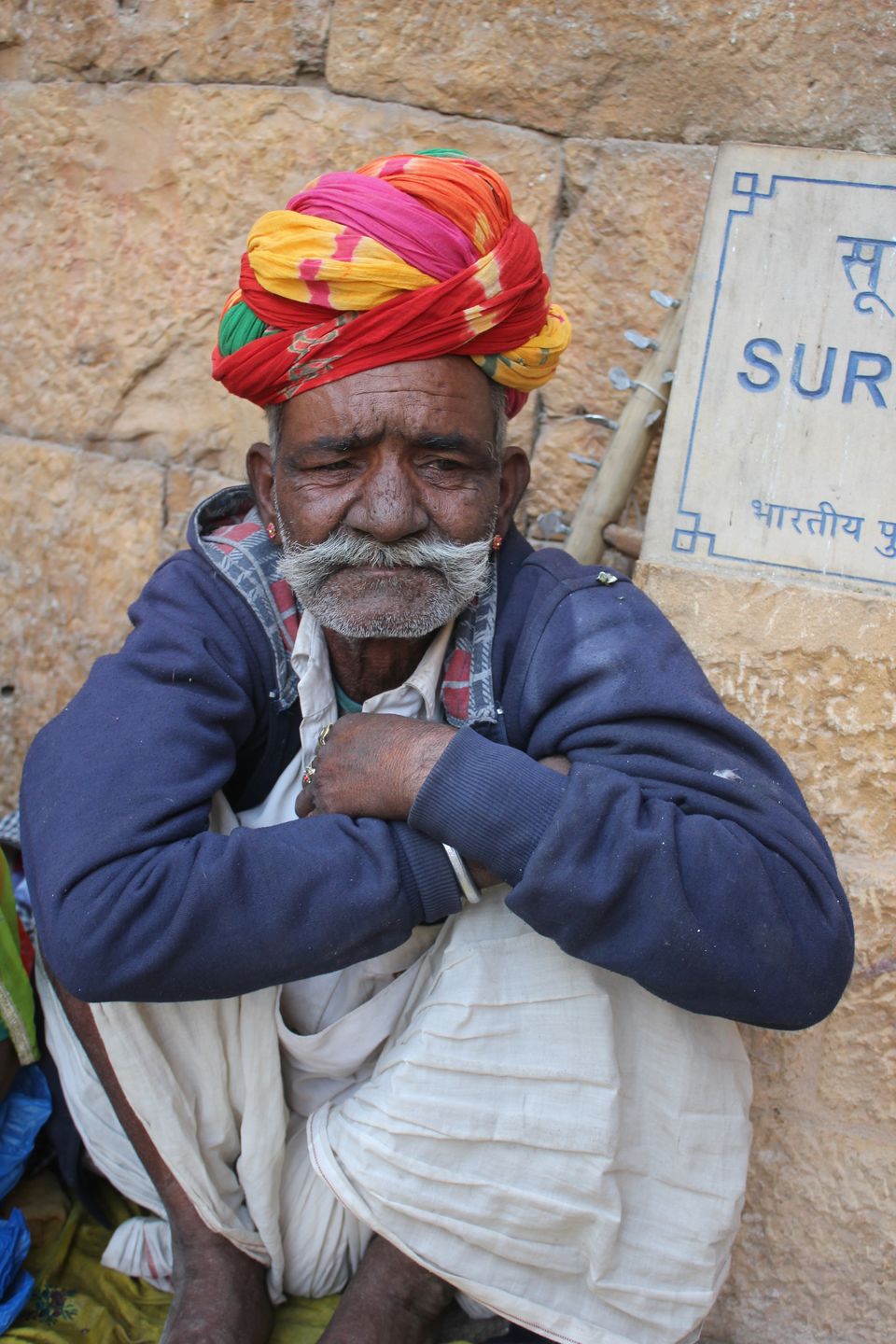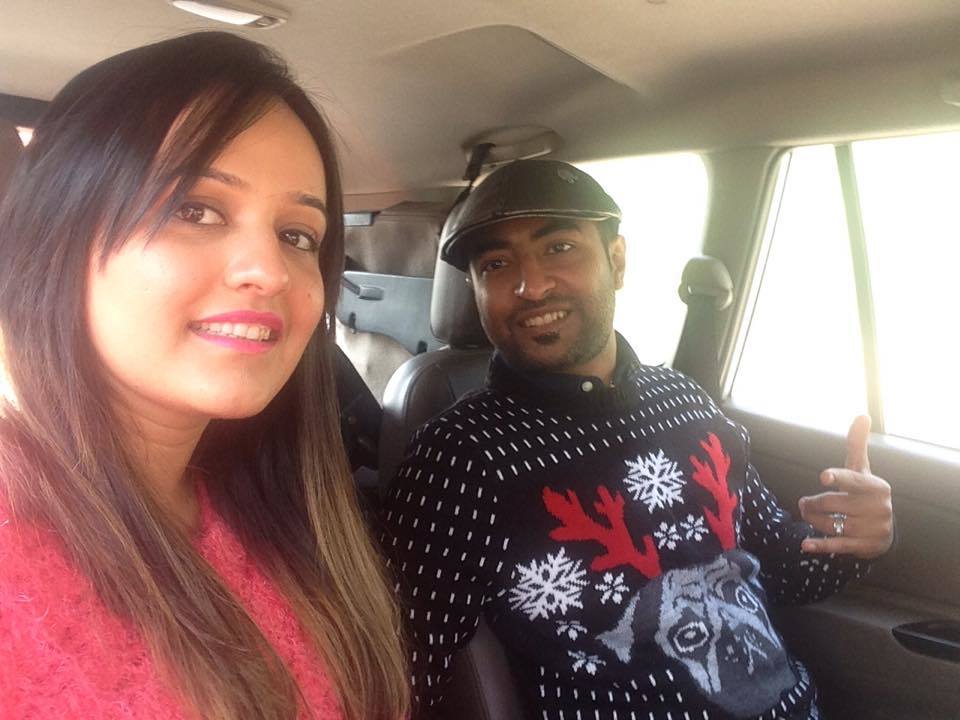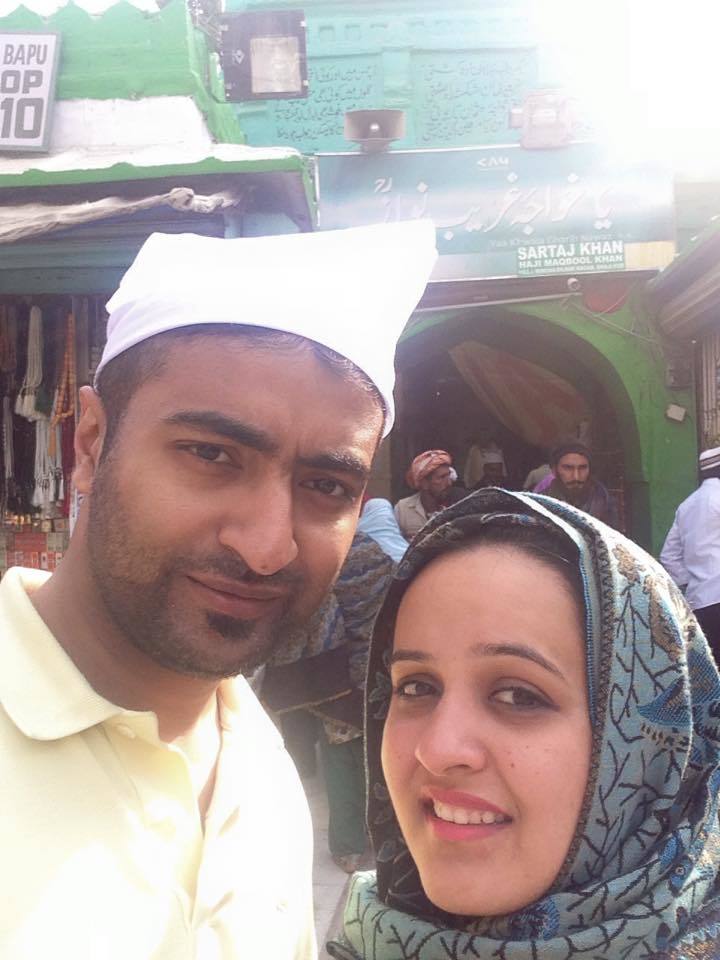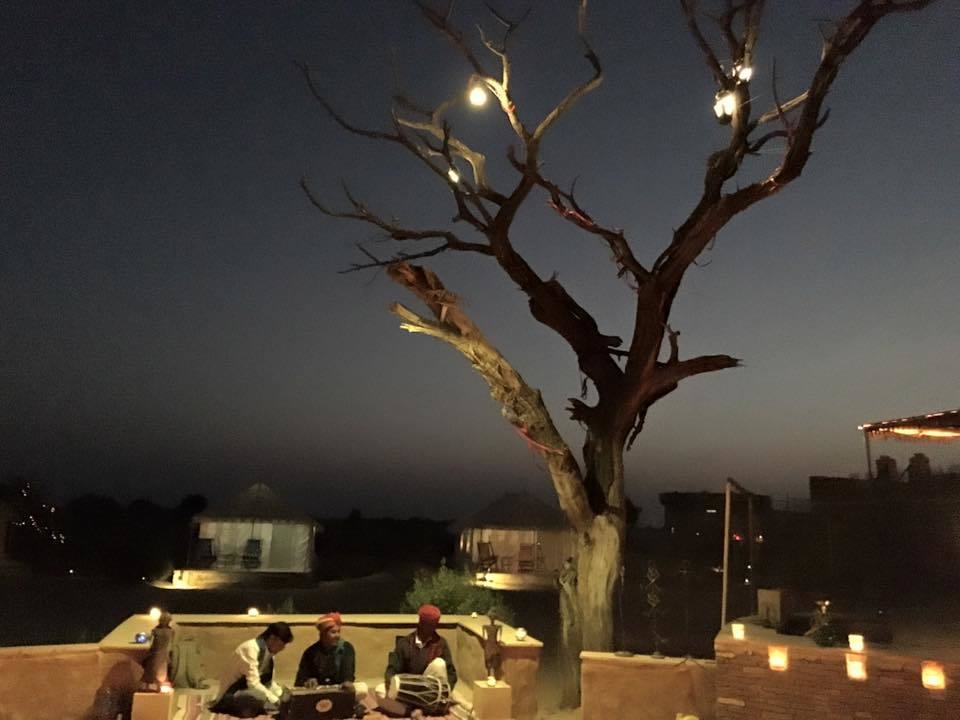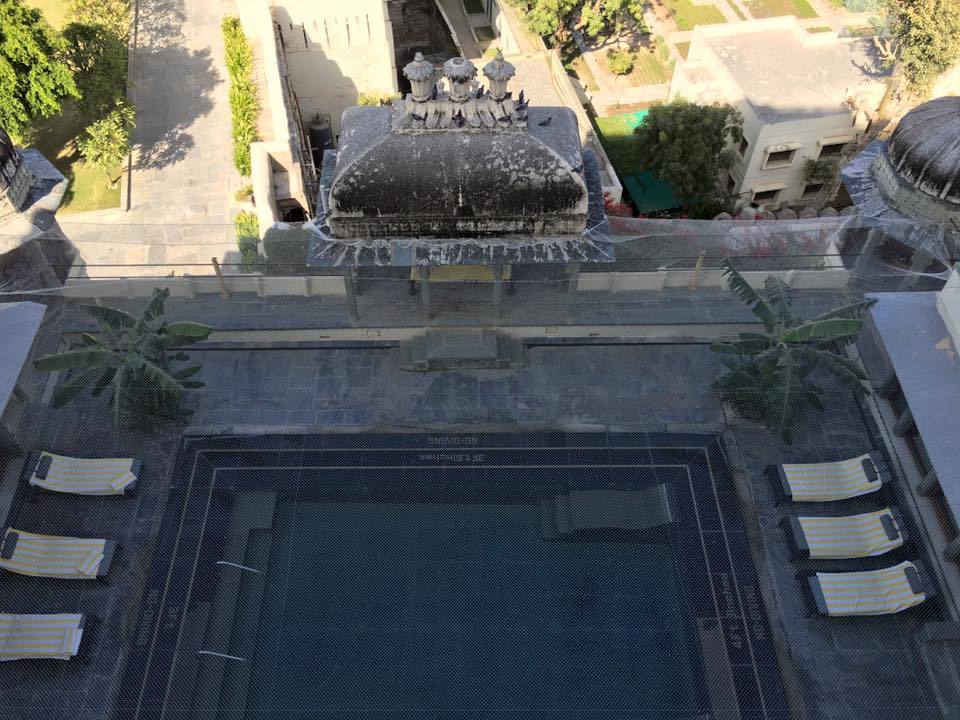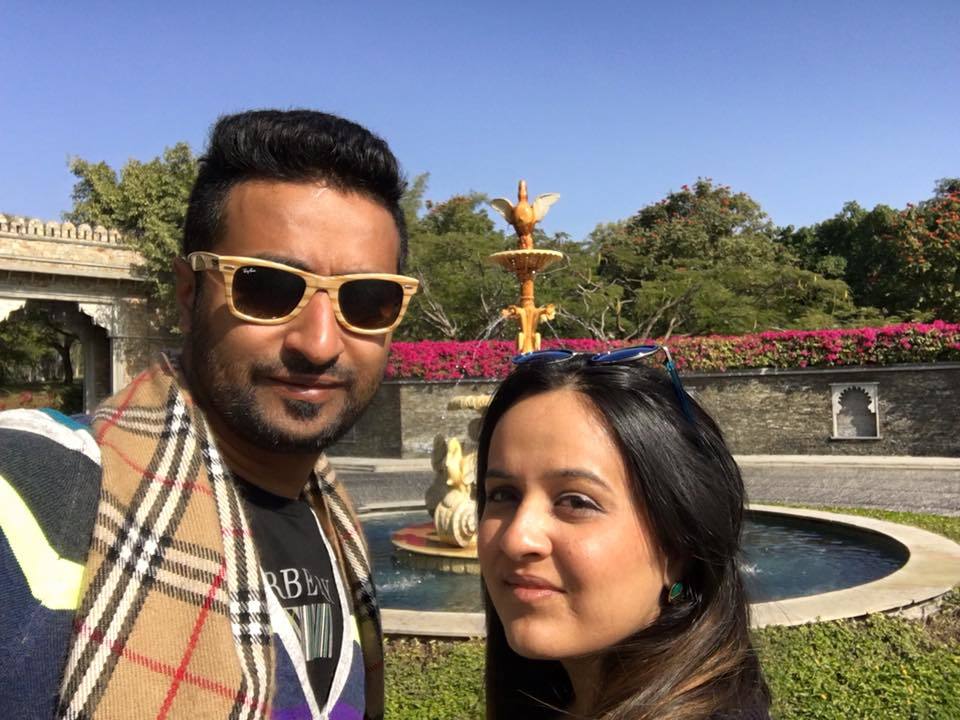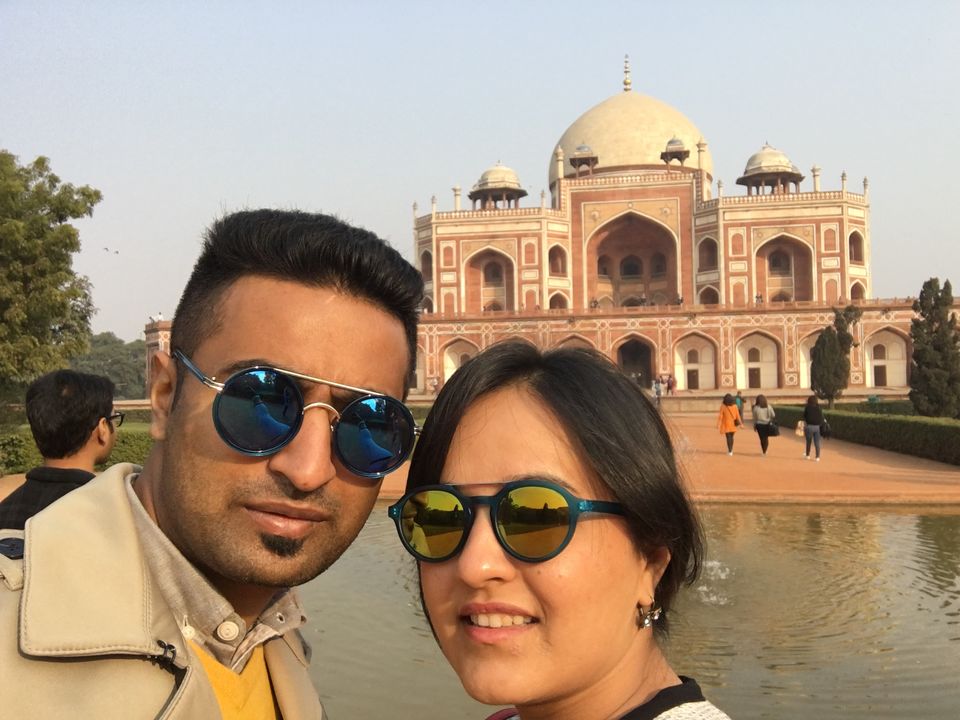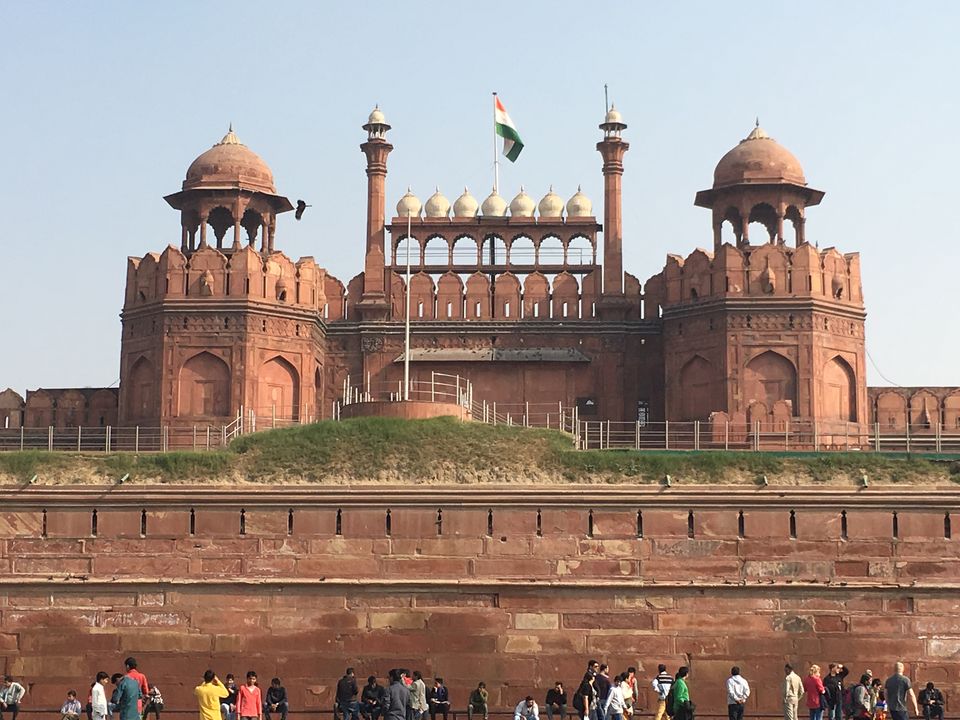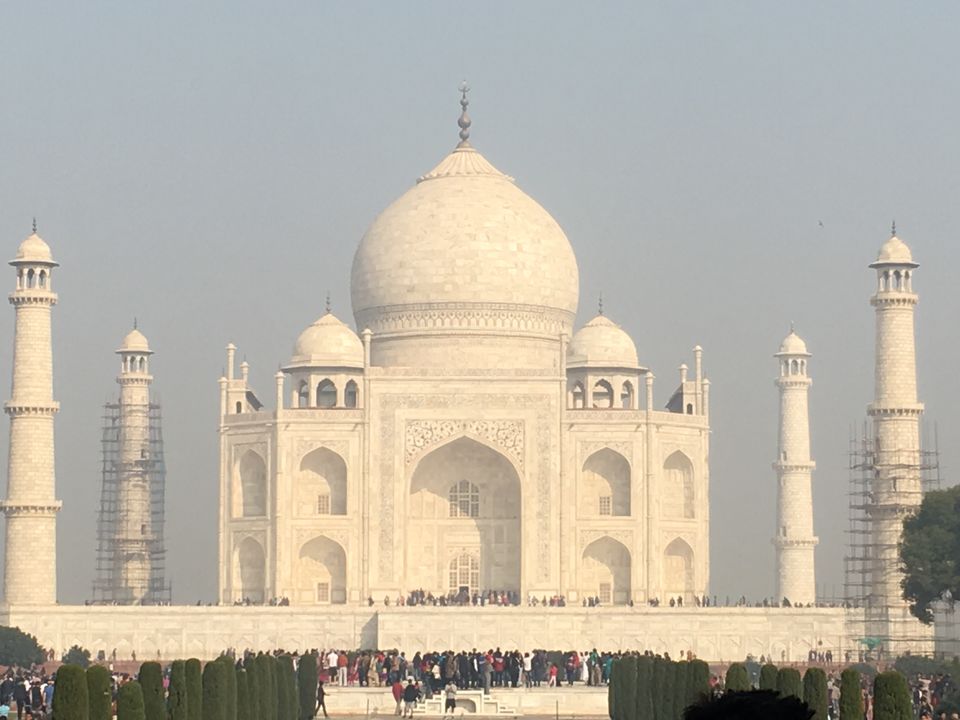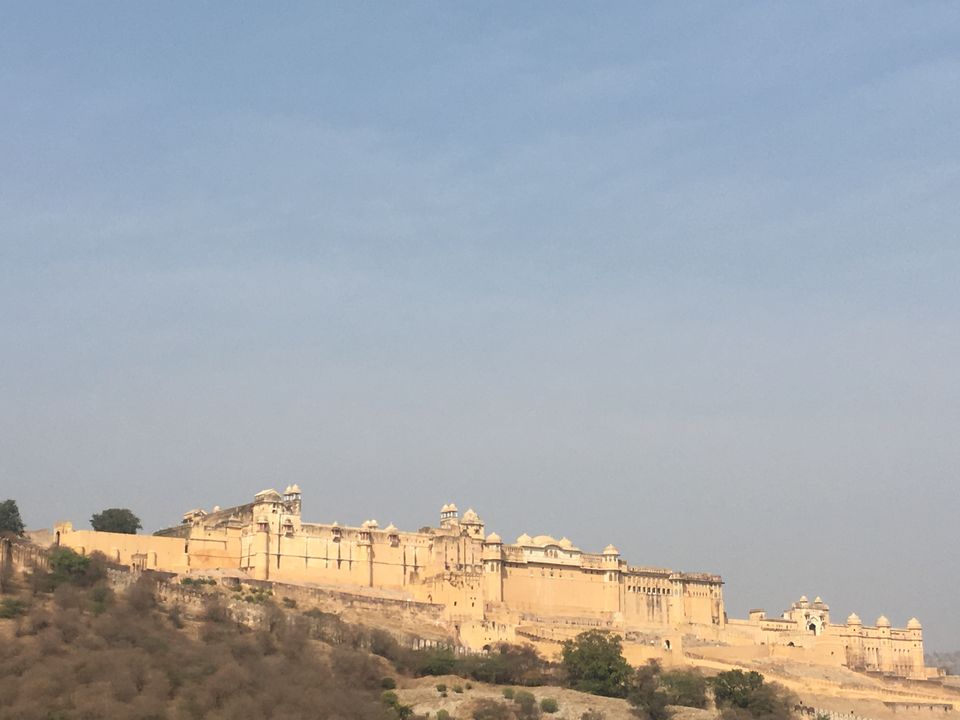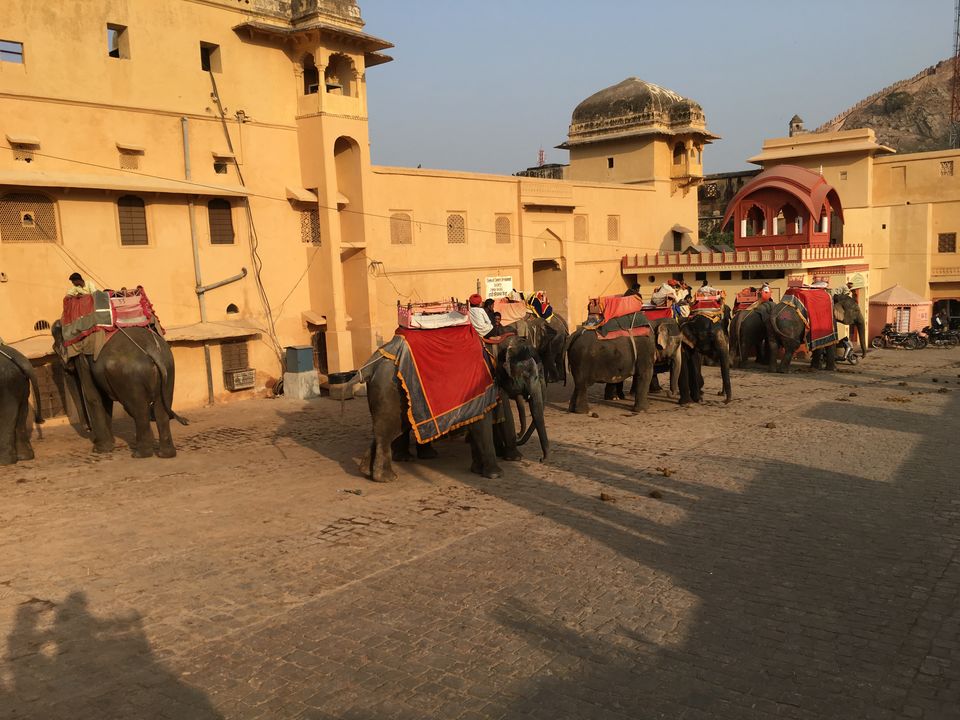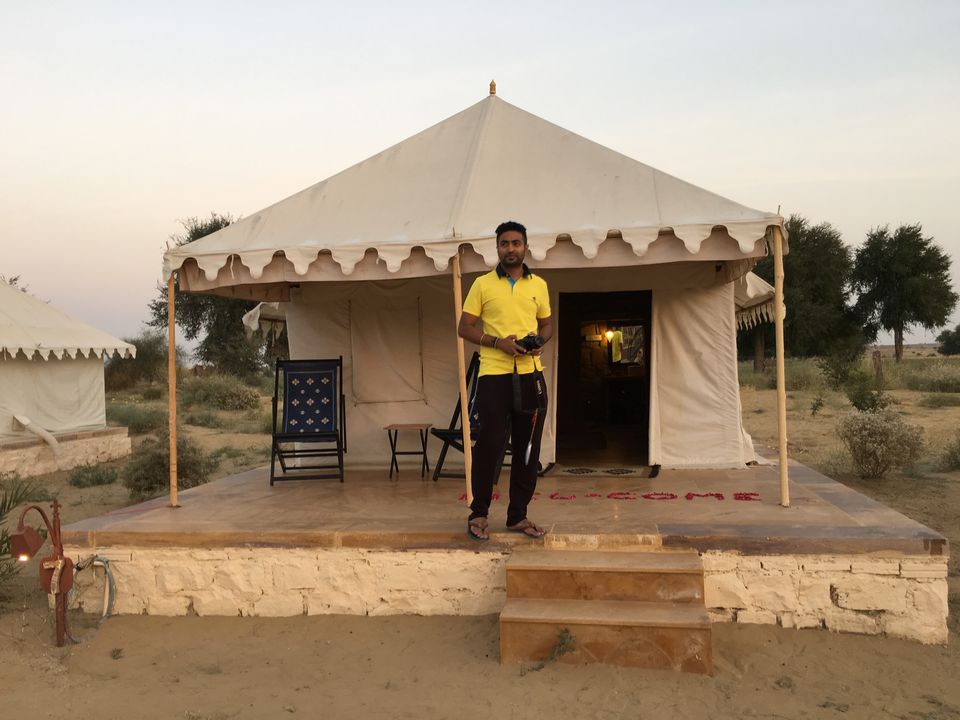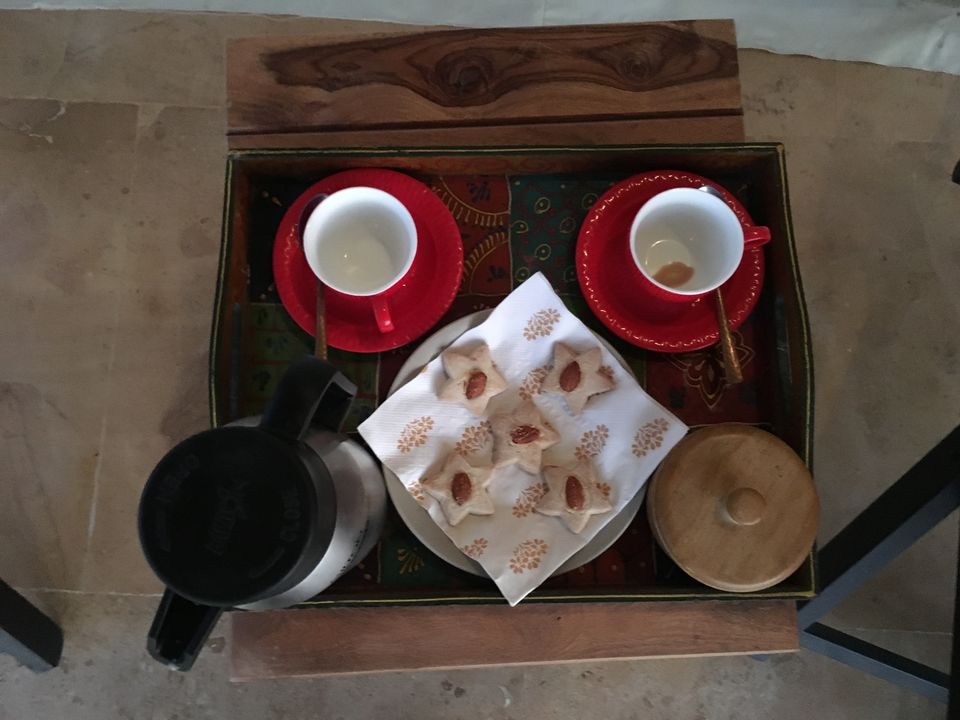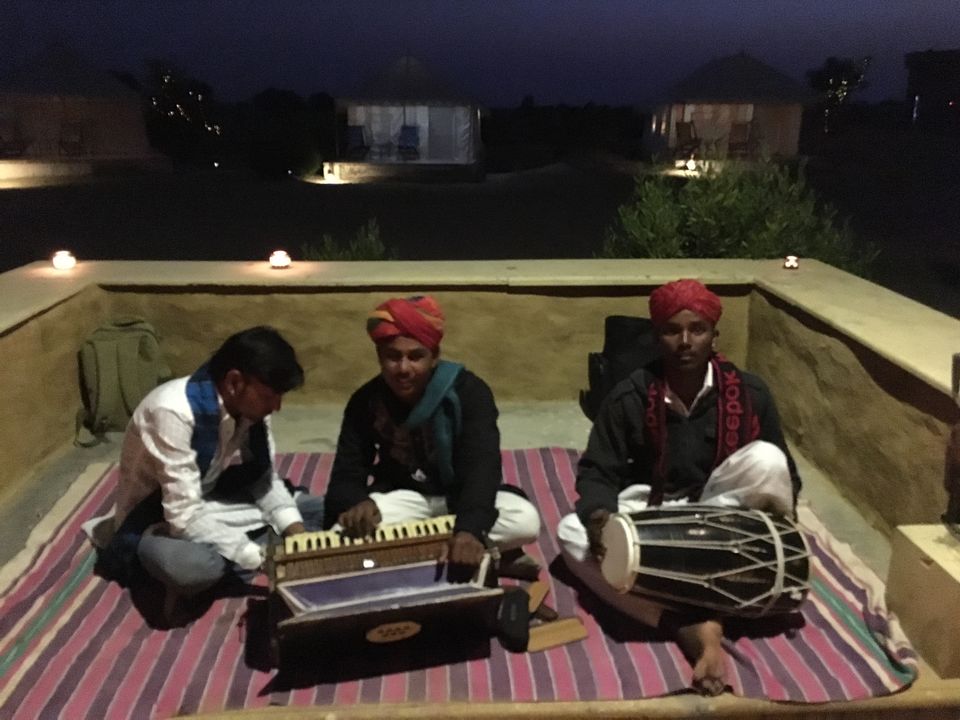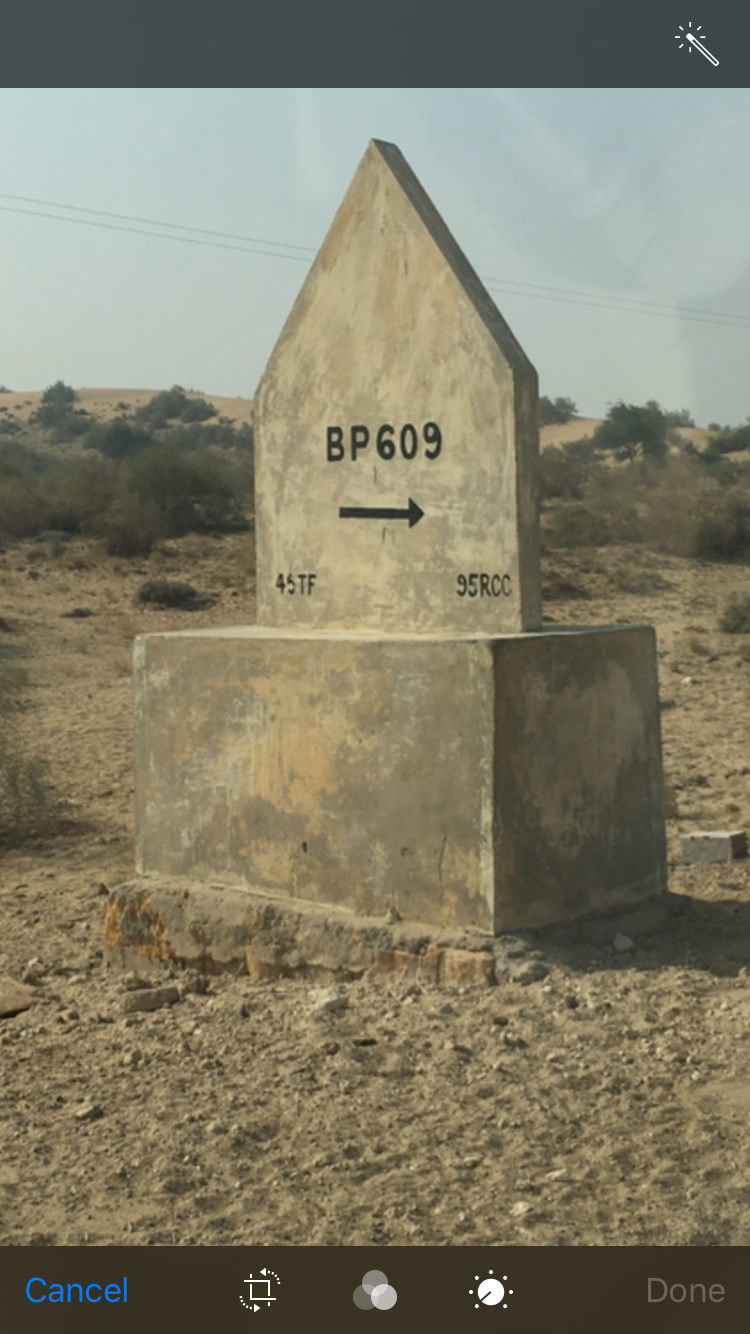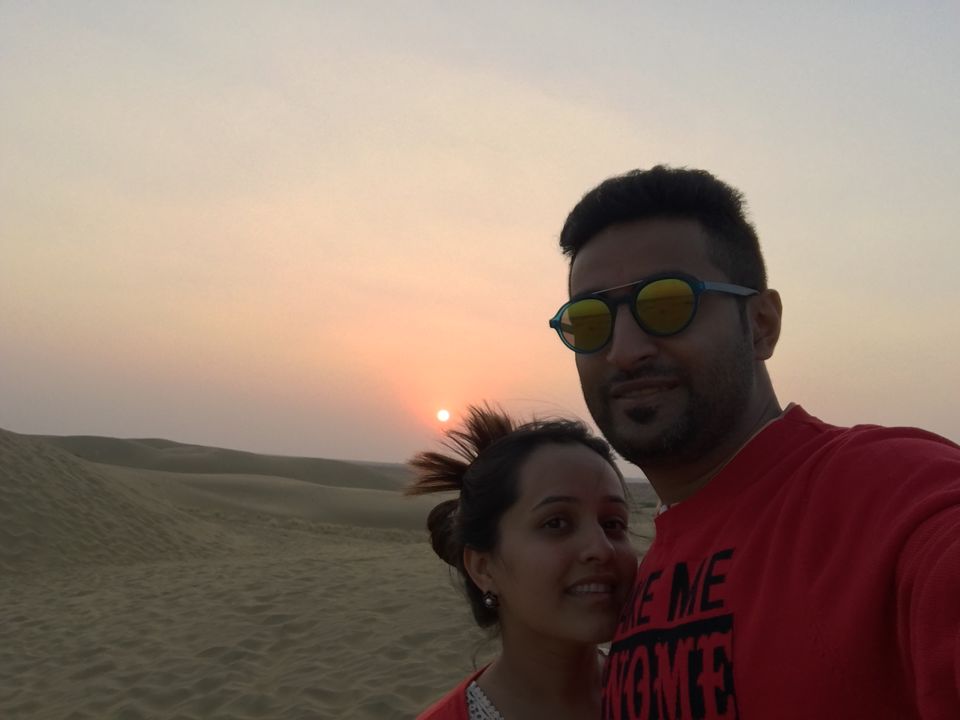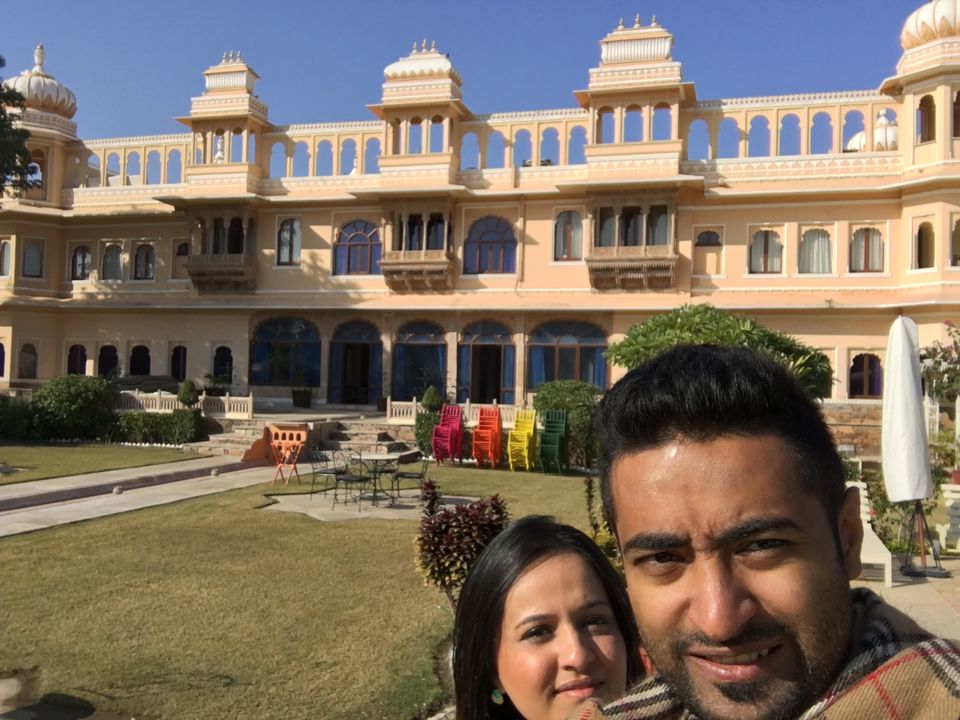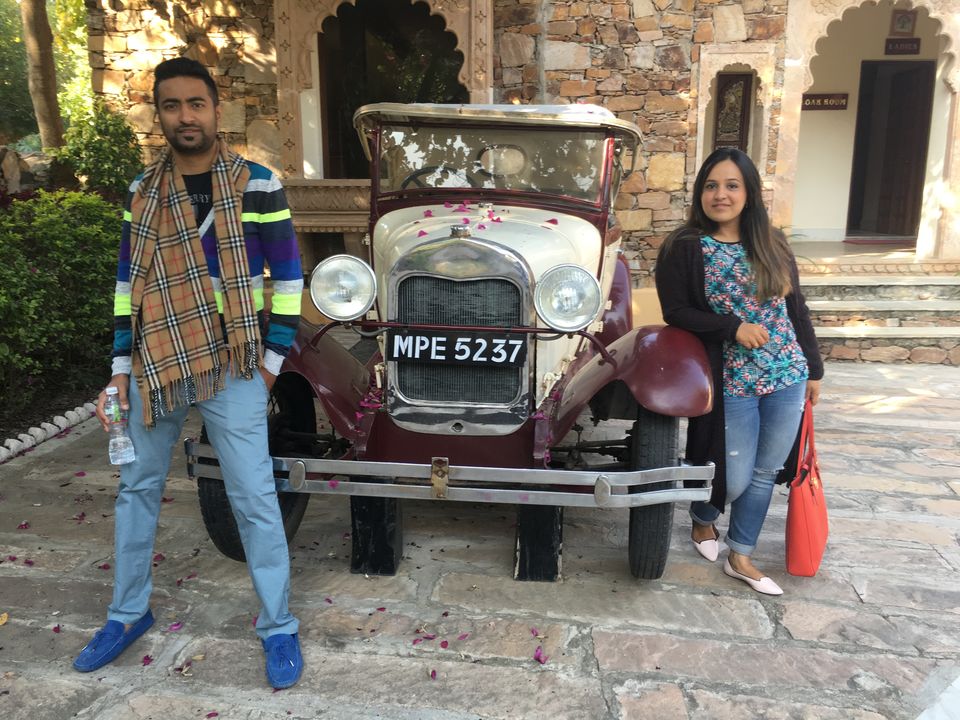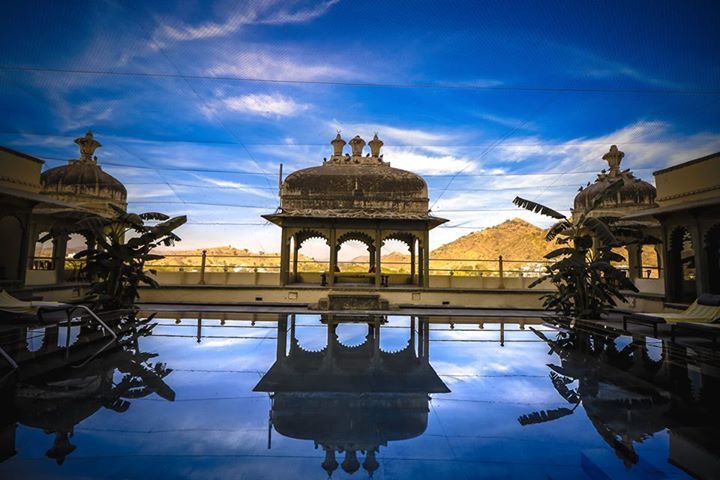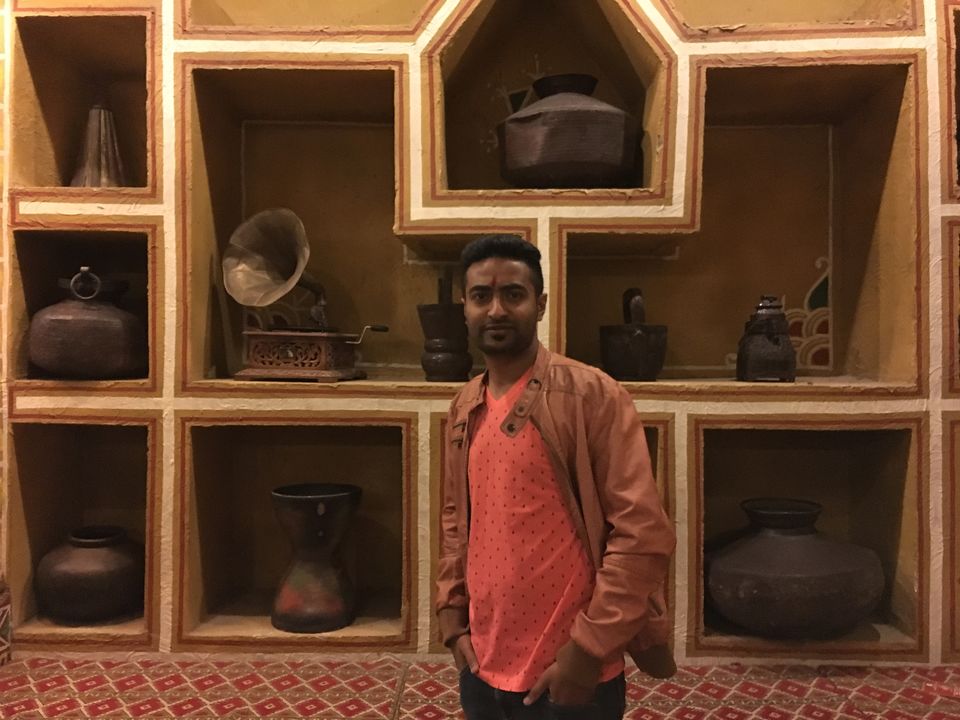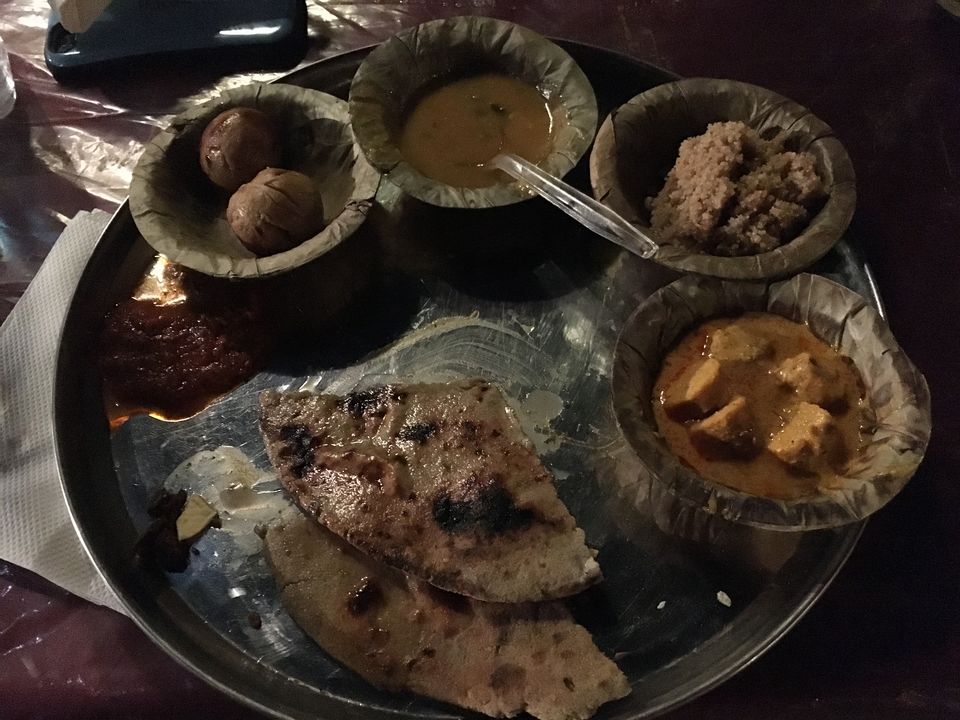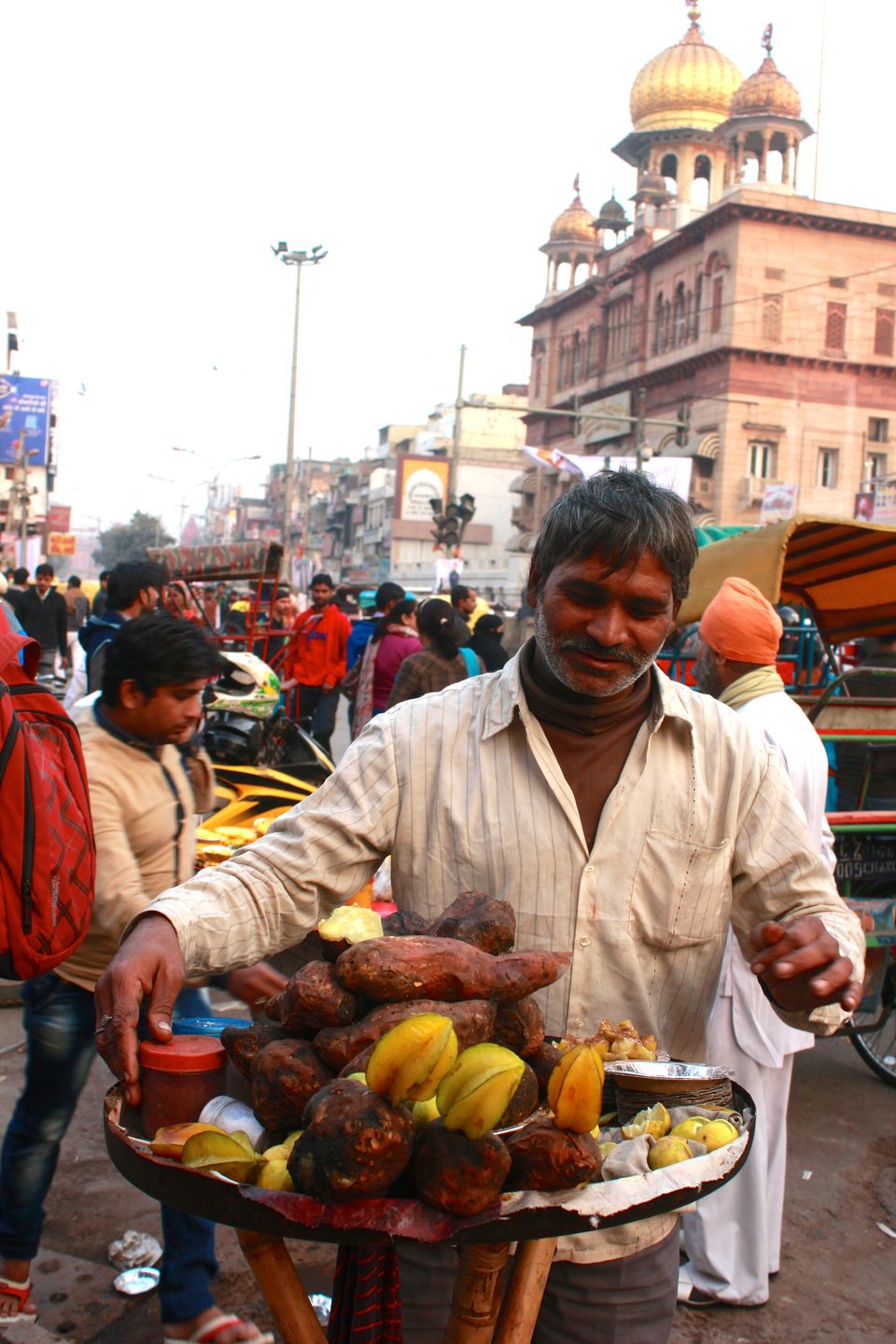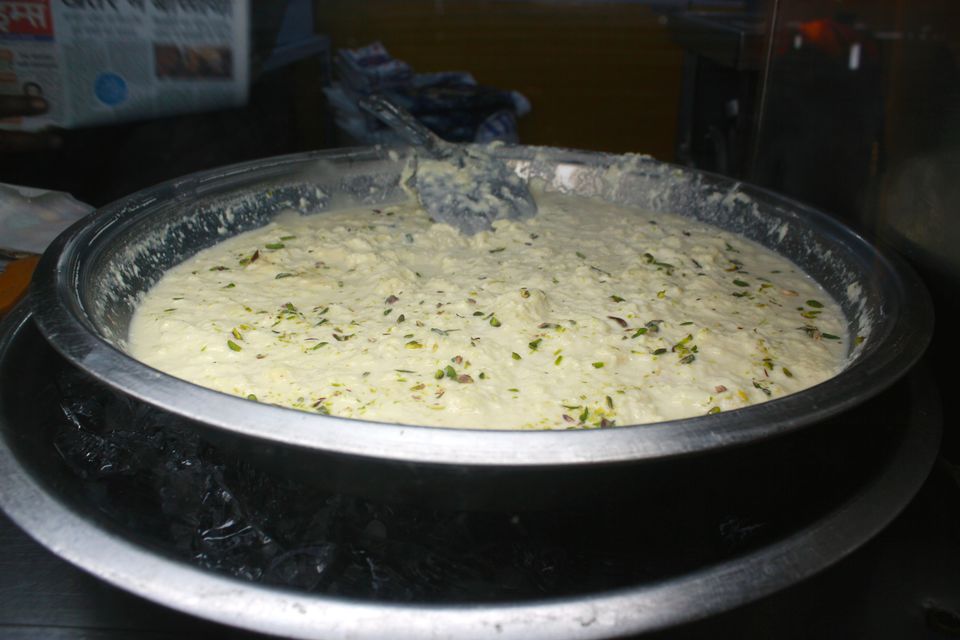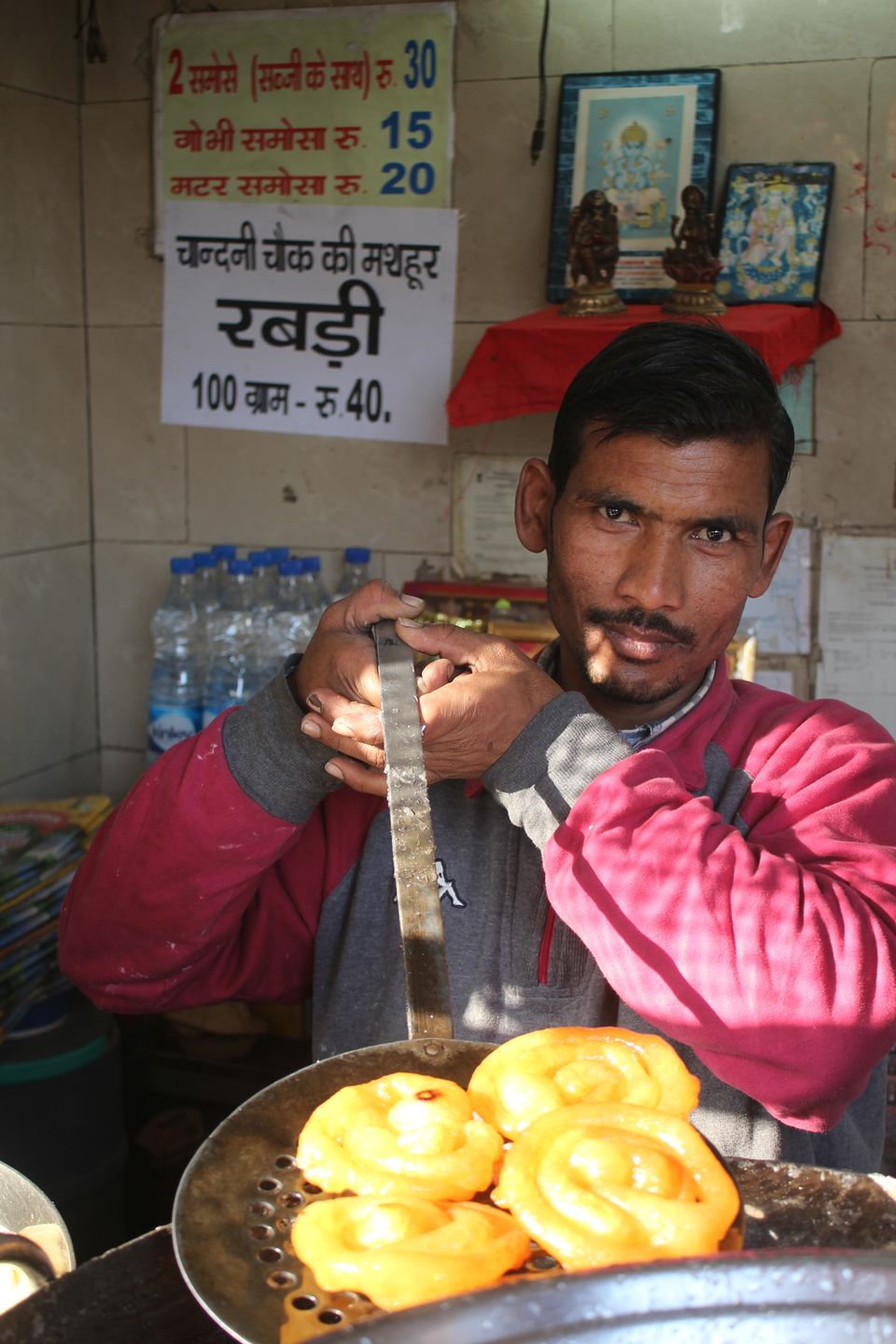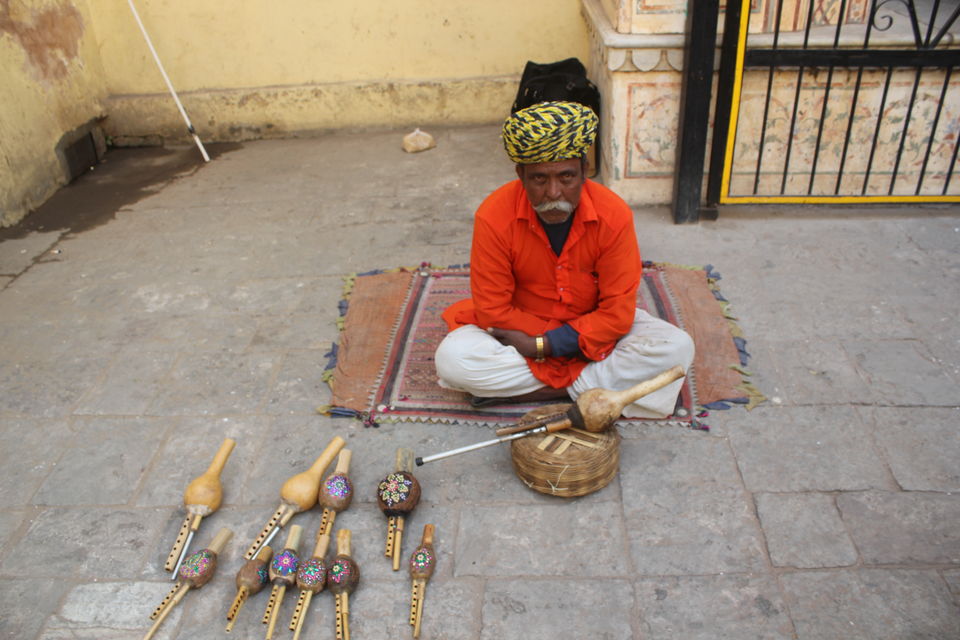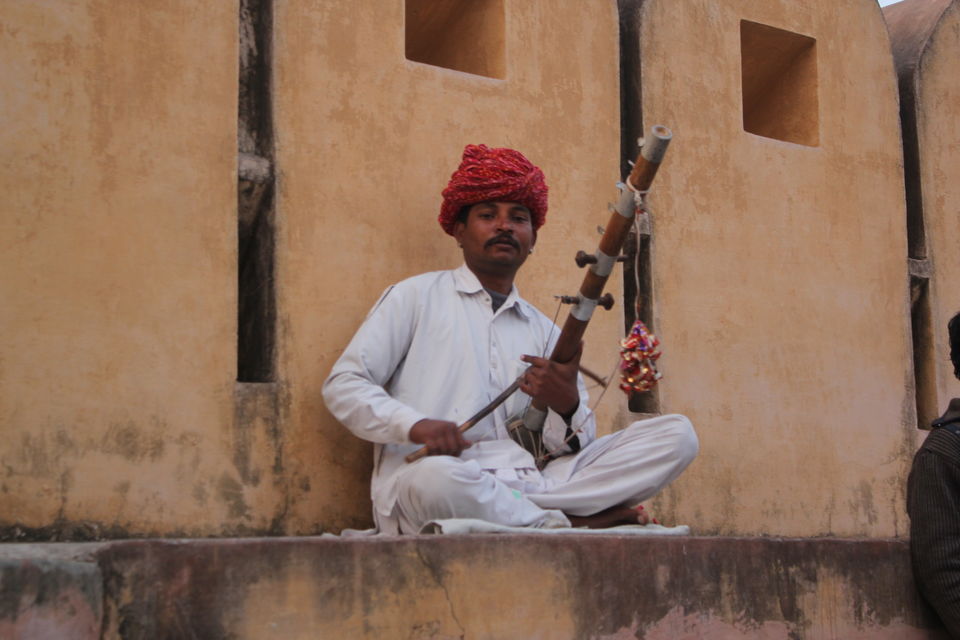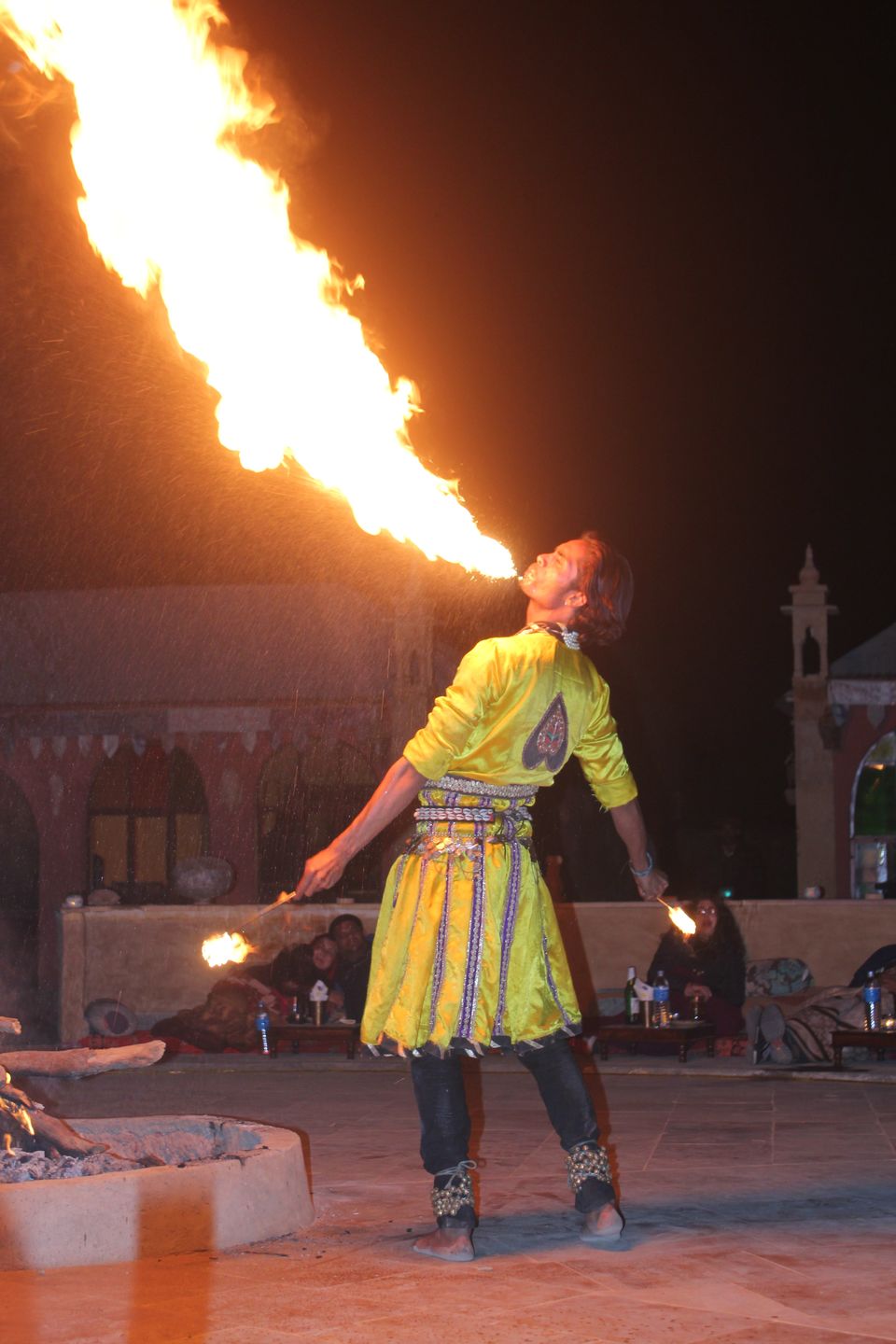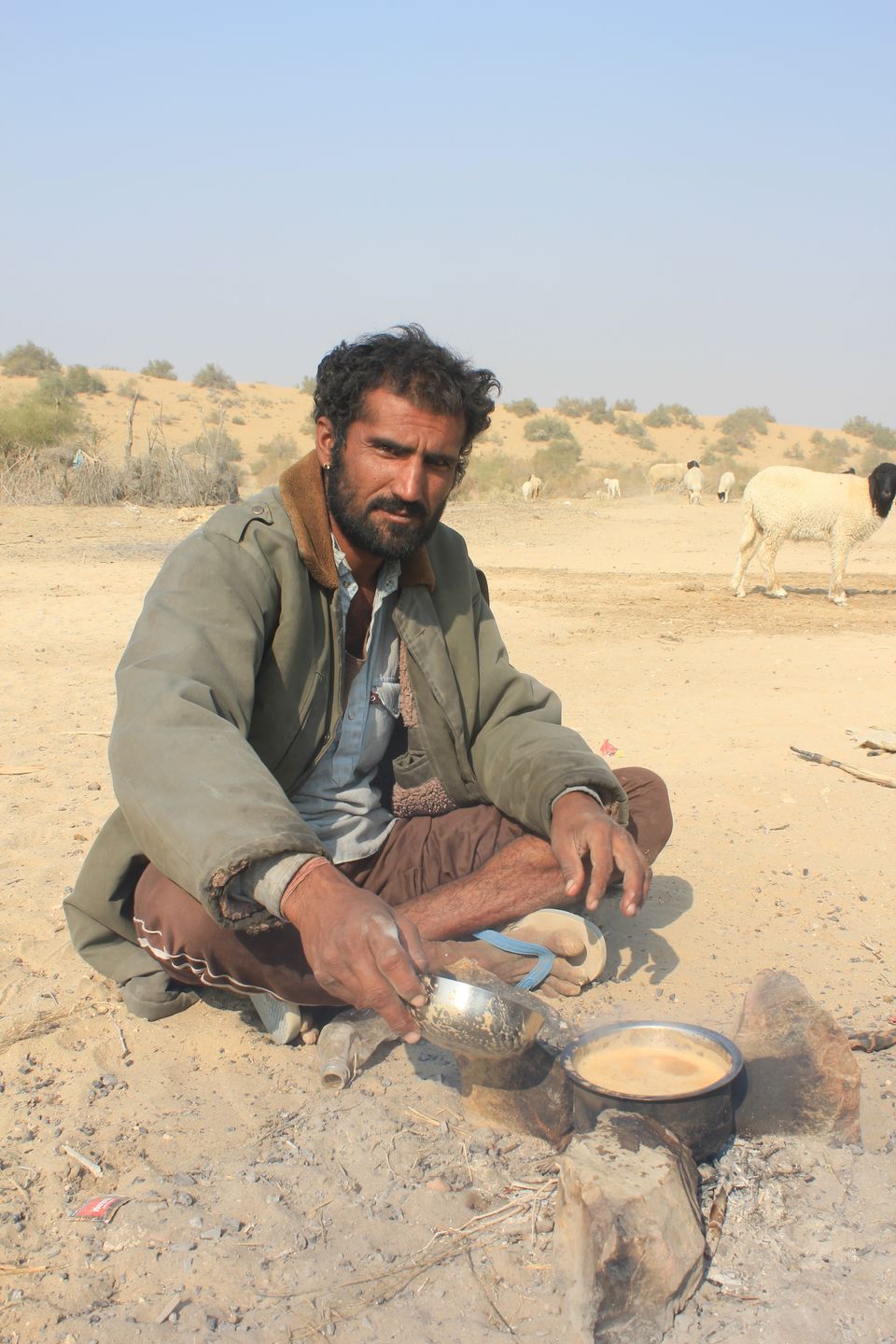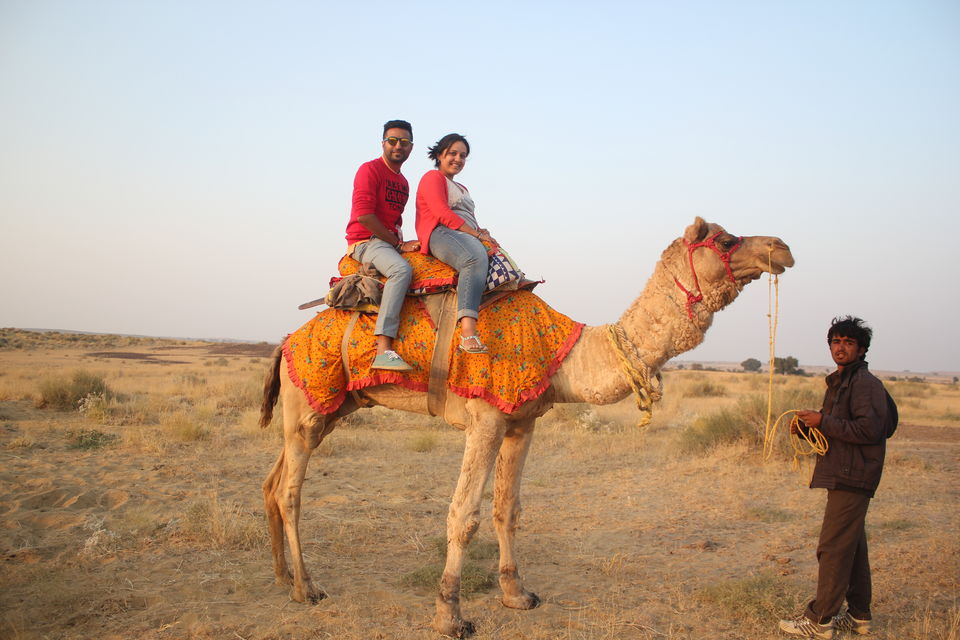 Road Trip - North Western India - Face to Face with Deserts and Palaces !! 
Living in New York from last 10 years but born and raised in India, we were strongly inclined to see interior (rugged) India. On our 5th Wedding Anniversary instead of going anywhere fancy we decided to do a road trip around northern western India and come face to face with this cultural melting pot !!
Results - We were blown away by the beauty of our country and more so the warmth and kindness of such beautiful people !!!
Trip in numbers:
1. Distance Traveled - 3000 kms 
2. City Traversed - 10 (Delhi, Agra, Jaipur, Ajmer, Jodhpur, Jaisalmer, Ranakpur, Udaipur, Delwara, Nathdwara) 
3. Activities - Offroading in Jaisalmer & Jodhpur, Staying in royal palaces in Ranakpur and Udaipur, Eating road side food at Delhi (Chandni Chowk) and Nathdwara and seeing Pakistan Up Close from BP 609 !! 
4. Cuisine - Mughlai, Rajasthani, Gujarati, Punjabi, Northern Indian
6. Tips - Tips are more than appreciated and welcome in India, small tips will provide you good service, big enough tips will surely exceed expectations and may be get you something special in return !!!
5. Fun - Infinite !!! 
Trip Summary:
DAY 1:17th December,2015- Mumbai to Delhi (Indigo Airlines leaving Mumbai at 6:00 am) - Overnight JW Marriott Aerocity !!!
We had booked an Innova (Diesel) for our entire trip since we wanted more leg room and a sturdy vehicle, but if you want to save cost than a hatchback, sedan or a saloon car is totally fine for the trip. We leveraged our friend's http://www.acecarrentals.net/contact-us.php 
JW Marriott Aerocity is an amazing hotel barring the location (since it is 5 minutes away from the airport). If you have your own transportation network to enter Delhi, this is surely one of the best hotels to stay. Check out more about the hotel at Hotel Review - Short Summary
After Checking in and leaving our luggage we left at around 11:30 AM and our first stop was Qutub Minar - an architecture masterpiece during the Mughal reins (tip - try to go here as early as possible to avoid lots of people bumping into you). Qutub and the gardens are incredible especially when early morning light shines on the Tower. Our Second stop was Bahai religion's Lotus Temple (resembles Sydney's Opera house) and then we stopped for lunch at Khan Market.
Afternoon was booked for Humayun's Tomb, which by far was the most scenic destination in Delhi, right from grand entrance to intricate marble detailing on its exterior, it surely is a masterpiece and one should not miss it. Last stop for the day was India Gate (India's Arc de Triomphe) where a lot of tourist will bump into you and so will lot of road side sellers. We called it a day at around 6:30 PM and headed to JW's sweet lounge to grab some cocktails and doze off after a tiring day in India's capital city.
Know before you go: Entrance fees to Qutub is 10 INR for Indians and 250 INR for Foreign Tourists and includes an audio tour, you can hire a guide from Incredible India or your Hotel.If you do not like crowded places, avoid India Gate at all cost.
DAY 2:18th December - Delhi to Agra (Evening drive after a lot of hustle for entire day in Delhi)
Chandni Chowk (Indian Bazaar) is a cultural and emotional meltingpot (feast for eyes and a place to catch DELHI BELLY !!). Restaurants dated back to early 1900's, road side DVD and fake watches sellers to ultimate Indian dessert shops selling various desserts are a treat to catch.
We ventured here to primarily experience the madness of this place and try some traditional Delhi Mughlai cuisine and road side eats (Parathe wali Galli was by far the best along with some amazing Rabri (condensed milk pudding)) and Ekta surely bought some traditional earrings and other jewelry (after tons of haggling and bargaining). People here are very interesting, ranging from enthusiastic sellers to mundane business man who do not want you in their faces (clicking pictures, asking about the history of the place).
After visiting Jama Masjid, Red Fort and Gurudwara we decided to start our drive to Agra. Yamuna express Highway is a 6 lane highway (which reminds you of US). It took us little over 3 hours to reach Agra. We checked into Courtyard Mariott where our presidential suite was waiting for us (it was a free upgrade for our 5th anniversary), to read more about the hotel at Courtyard Agra
Know before you go: If you do not like honking cars, crowded bylanes, hawkers, roadside food stalls, pick-pocketers, hustlers (watches, ray-bans, DVD) and constant chaos - PLEASE STAY AWAY from this place. 
Day 3: 19th December - Agra (land of TAJ and a dream come true)
We were very excited to see the Taj Mahal and get accurate and detailed information about the historic sites. We decided to hire a guide (through Incredible India group), he was a local and helped us navigate throughout the property and gave us exact details of the marbles,intricate hand inlays.The awesome marble columns at the corner make it look much more grand and palatial. I can go on and on for Taj but that will be some other time, we had great lunch at a local restaurant (Pinch of Spice) and then we headed to Jaipur via Fatehpur Sikri !! I surely bought some leather jackets and boots for my adventures in US (amazing workmanship and quality).
Know before you go: Get a certified guide (if possible through India Tourism, Incredible India or your hotel) Guide and his attitude towards explaining you the history will make or break your Taj Trip !!
Day 4: 20th December - Jaipur (miraculous Amer Fort)
The day started with Jal Mahal - Huge palatial body in between a man made lake (cannot go inside without prior approvals), so we ended up hanging outside the fort and Ekta ended up shopping jewellery and shoes from the vendors (the variety of ethic Indian dresses and shoes is second to none), please be ready to haggle a lot !! We had a terrific lunch at a small rajasthani restaurant outside city palace and then went inside the city palace. The cleanliness is amazing and so is Maharajah's classic, antique car collection. We were greeted by an old snake charmer at the entrance of the city palace with his two snakes dancing to his tunes. At Amer we took the elephant ride for 1000 INR (20 USD) which lasted around 20-25 minutes.It is very prestigious and a classical transportation method to travel uphill. The fort is center of attraction in Jaipur (especially with its grandeur and popularity in Bollywood movies), the center courtyard is amazing with minute intricate details and so are the small rooms upstairs which explains the majestical lifestyle. Do not miss the cafe coffee day (CCD) on the edge of the fort overlooking Aravali hills. We dined at Choki Dhani, the food was very much authentic rajasthani cuisine and the experience was decent (it just gets crowded like anything).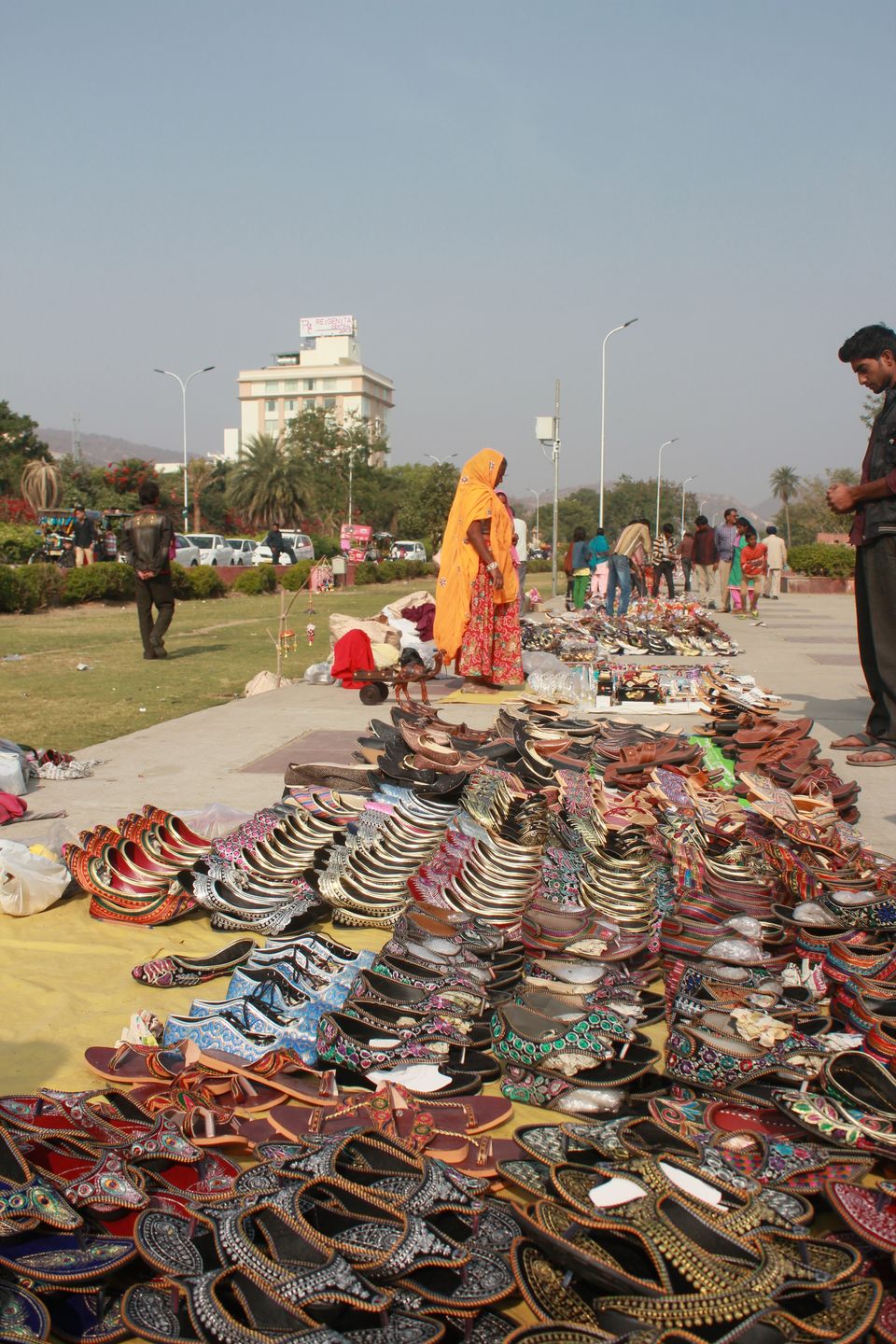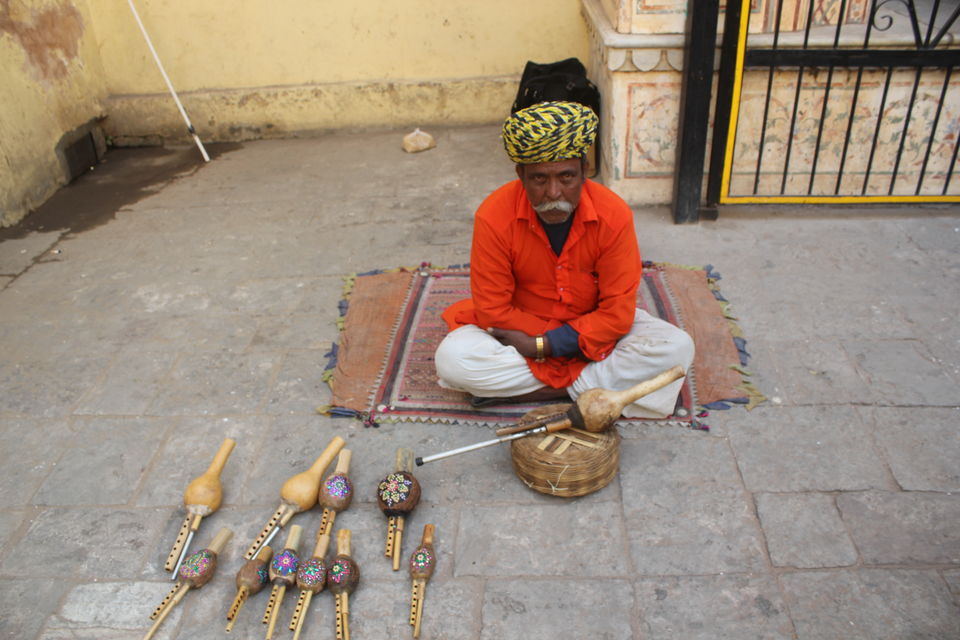 Day5: 21st December - Jaipur to Jodhpur via Ajmer (Beautiful Drive via the Holy shrine)
Ajmer is the holy capital of Rajasthan for a lot of reasons (Jains, Hindus, Muslims) all live in peace and most of them believe in the miracles of holy shrine - Hazrat Khwaja Moinuddin Chishty Dargah (Sufi saint).It is said to be a divine place with lot of healing powers. We visited the shrine enroute to Jodhpur, offered our prayers and went ahead, always be aware of incidence of pickpockets etc when visiting the shrine.We reached Jodhpur at evening and saw the majestic Mehrangarh fort which was a military base and house of arts and festival (it still serves as a host of Rajasthani International Folk Festival). We stayed at Lariya resort (which is on the national highway towards Jaisalmer for the ease of travel next morning), special thanks to the staff at Lariya resort for warm welcome and amazing rajasthani dinner.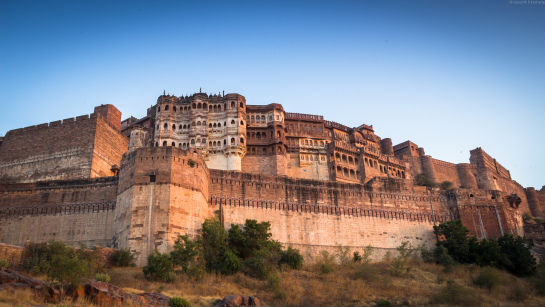 Day 6: 22nd December - Jodhpur to Jaisalmer (Long drive on a narrow single lane road via Pokhran) 
After an awesome filling breakfast at Lariya Resort,we started the day very early (at around 8:00am) which helped us reach Jaisalmer by 1:00 PM. The drive actually takes you back in time of early world travels where you see caravans on camels, cattle herders (specially sheep and camels) and small villages as you make your way closer to Jaisalmer. The drive is very scenic with small farms nesting peacocks, lambs, cattle and a hint of cool air of December, the temperatures in this area of the country rises between 110 - 125 F or 45- 55 C during summer months. We had a great lunch at 1st Gate hotel owned by Manoj (who later on becomes our great friend and guide along the route). Jaisalmer was the highlight of the trip because we were looking forward to camp in the Golden Thar Sands @ Damodra Desert Camp Resort.
Know before you go: We stayed at Damodra desert camp for 2 nights (it was for our 5th wedding anniversary). We were looking forward to our stay and it was our best stay to date in life !!! Coming soon - More information about Damodra and Jaisalmer 
Day 10: 24th December - Jaisalmer to Ranakpur (Ranakpur Jain Temple and HRH group's Fatehbagh)
We left Jaisalmer with tons of memory and lots of love from Damodra staff (we are pretty sure we will come back) and started towards Ranakpur, which is set admist Aravali hills. Ranakpur is a small village around 450 Kms from Jaislamer so the drive was going to be around 7.5 hours with one small pit stop. We reached Ranakpur at around 7:00 PM and checked directly into HRH's palatial property "Fatehbagh" it was Christmas eve and the palace was decorated very well.The property is huge and was constructed in the memory of an exact palace some 200 Kms away from Udaipur. It is a quaint and majestic property with great marble bathrooms and amazing courtyard. We also signed up for Xmas evening dinner, a 4 course meal with amazing soups and pastas. The deserts at the end of the dinner was some amazing Halwa "Carrot cake" I have had in my life. We called it an early night (around 9:00 PM) for an early morning Puja / Ceremony at the Jain Temple.
Day 11: 25th December - Ranakpur Temple and Drive to Udaipur (Monkeys all the way)
Ranakpur Jain temple is an architecture masterpiece and I think it is one of the most pristine temples in Indian history. The marble pillars are designed and constructed in such a way that everything is in symmetry. You will find so much peace in the inner sanctums where people and the monks are praying to the Jain Lord "Mahavira". After praying and looking at all intrinsic details of the design and architecture we left at around 12:30 PM from Ranakpur and started our drive towards the city of lakes, weddings, dreamy stories i.e. Udaipur (one of the most visited tourist destination in India). We saw close to 200 monkeys on the way to Udaipur and it was pretty interesting sight (some monkeys were just chilling). We reached Udaipur at around 2:00 PM and checked into Trident, the sister property of Udaivillas. The hotel was mind blowing for sure and the check-in was very smooth. After check- in we ventured into the narrow bylanes of the city for around 2- 3 hours and visited small markets and Jagdish Temple.
Know before you go: The Ranakpur temple allows visitors between 9:00 am and 12:00 pm but you cannot take your cameras inside the temple during those early visiting hours nor you can take any audio tours before that time. If you are really interested in knowing more about the history of the temple and construction please visit after 12:00 PM.
Day12 - Day 14: Udaipur City (Small by-lanes, history and lots of shopping)
Started the day early with hanuman ghat, situated on the banks of lake pichola. The early morning bustle in the city where people are walking to open their small cute handicraft, lehengas, antiques shops is an awesome sight. We entered Bagore ki Haveli as the first main entrants that morning (to avoid xmas rush in Udaipur) and it is a great display of Rajasthani culture with puppets, turbans and musical instruments from that era.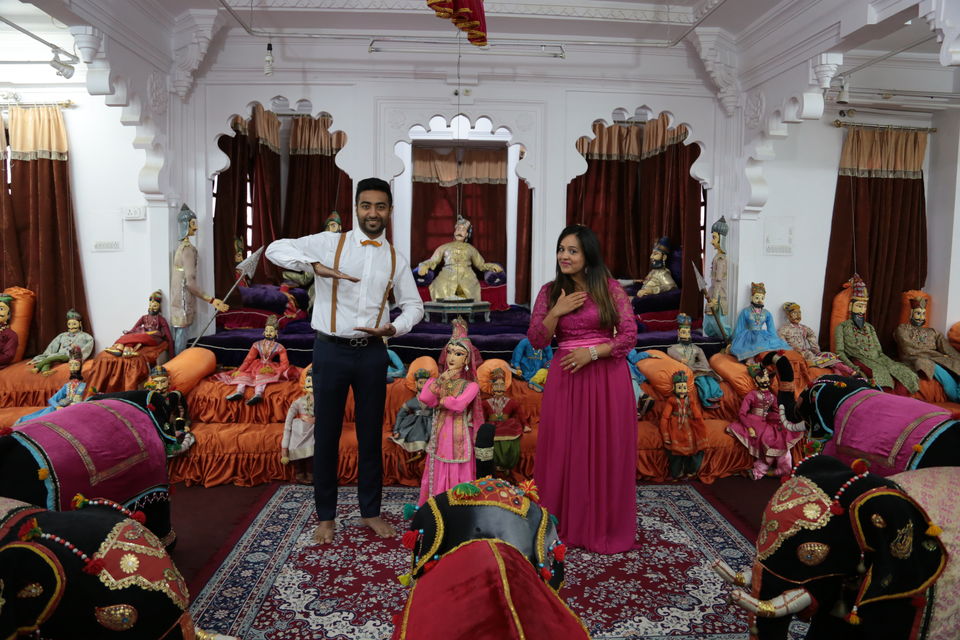 The day was well spent between City Palace (a must see palace which is half residence and half palace) and Fateh Sagar Lake to chill and eat some hot maggi noodles (wheat flour noodles indian style) with some cutting chai (tea) and watching the sun set over the lake. We spent our best days in Udaipur despite of tons of tourists flocking everywhere in the city. The weather was chilly and freezing at nights (5C after 10:00 PM) but the city has lots to offer ranging from handicrafts, puppets, leather notebooks, leather bags, jackets, shoes, lehengas and booties for women.We will surely come back to Udaipur during an off-peak weekend and just relax at lake pichola. We ended the trip by dropping the car at Udaipur airport and flying to mumbai with tons of memories, new friends and an vacation to remember all our life.
Know before you go:December is a peak season of tourism in Udaipur (especially during the Xmas break). You will witness long lines for City Palace, Bagore ki haveli as well as eating lunches and dinners at small famous places. We dined at Harigarh restaurant (highly rated food, amazing views of the lake) twice in three days and it is surely recommended , more details on the restaurant at HariGarh Review, we stayed one night at the presidential suites of RAAS: Devigarh palace (30 kms outside Udaipur) to just relax and soak into the palatial lifestyle of the Maharaja's and Kings of Mewar.More about Devigarh palace coming soon.

It is indeed Incredible India !!!