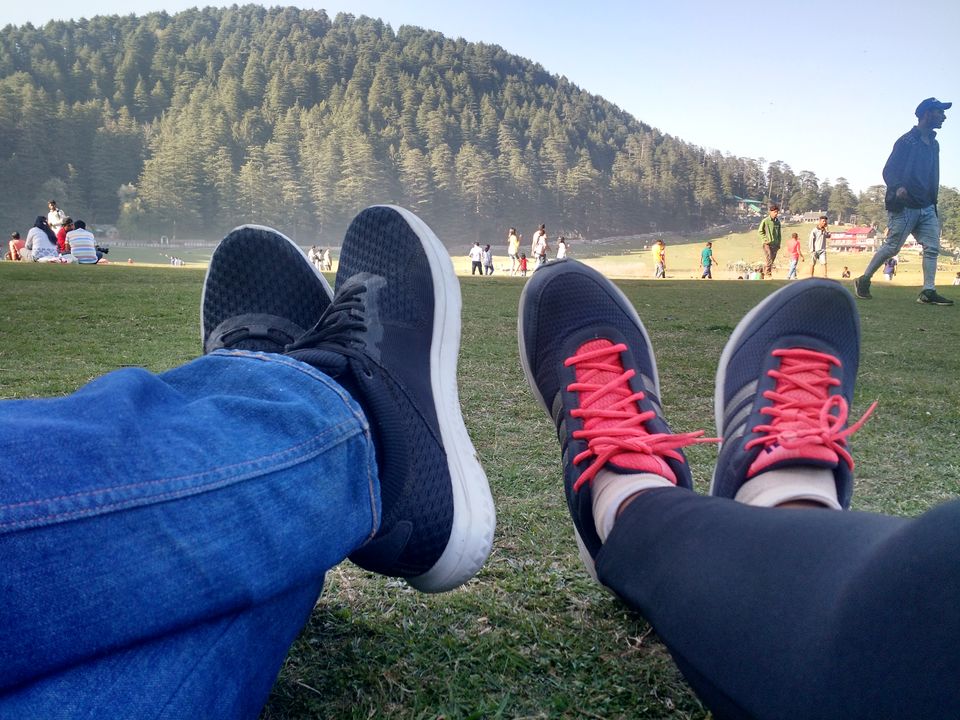 Here 10 MUST DO'S TO TRAVEL WITHOUT FALLING ILL OR BAD HEALTH
There is a traveler within all of us. But how many manage to stay fit and healthy during and after the trip? Learning from my own experiences and a close brush with others, here are 10 must do's to travel in good shape and health.
1. Snack healthy - Yes I can feel the frowns. Trying local cuisines is on the to-do list of travelers. But please do not ignore your health. You never know if contaminated ingredients/water or anything oily can make you ill during your tour. During my Jaipur trip in December few years ago, a friend fell seriously ill, later diagnosed as food poisoning. Oh boy, if only he could control himself from hogging at every food stall.

It is obvious to feel hungry and our nose just cant ignore the deep fried goodness, which ends up in eating pakodas/chips/samosas/vadaas. Advisable to carry a little snack pack with you. Roasted chana (black grams), almonds, peanuts & puffed rice mixture, digestive biscuits, dates, roasted sunflower & flax seeds are great options to pack in your baggage. They neither occupy much space in bags nor load you with cholesterol/risk of bad stomach. Also, packing these little treats can save you from hunger pangs if you get stuck in traffic or odd hours at night.
2. Walk- for the sake of good health, to keep heart healthy and cholesterol under control. The shit loads of crazy food that you hogged also gets easily digested as you walk.
The vitamin D deficient ones can soak up some sunny vitamin and get some relief from ortho pain. Walking with partner/group also bonds you well. Ditching taxis for local traveling is also good for the environment :-) Walking also gives you the opportunity to come close to nature and observe the local culture closely. And the best part is that walking costs nothing! Whosoever said best things in life are free, was absolutely right !
3. Carry mosquito repellent - Since you don't want to be down with malaria/dengue or likely diseases, its better to be safe than sorry. Of course you don't need these in a hotel, but these protective measures prove to be handy, especially for the bag-packers/camping lovers.
If you are driving a car, advisable to use mosquito spray and leaved it locked for few hours before you resume with your journey.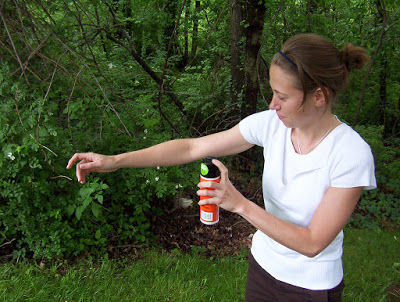 4. Hand sanitizer- That's basic hygiene, needless to explain. Keep a bottle handy in your car/handbag/bagpack. You may need it any time! A small step towards prevention of health hazards isn't much of efforts. yeah?
5. Pack a stole/jacket/anything warm irrespective the weather of the place you travel to. I was stranded in the chilly weather of Dalhousie, Himachal Pradesh during my visit in April two years ago. Anticipating a warm weather, I did not carry anything warm apart from from a thin shawl. I almost contracted hypothermia, if I had not bought a sweater, which I got at a relatively higher price.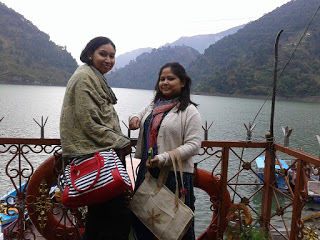 In similar incidents in Darjeeling and Mussorie, had mom not tucked in light woolens for us, we may not have survived the chilly storm. Also, a stole or dupatta always helps to shield you from the sun, dust and sudden cold winds. Not heavy woolens always, but light weight ones would do the trick. These come handy as neck pillows in air conditioned volvo or taxis.
6. Keep hydrated- Often while travelling to cold places or in the excitement of travelling, we forget drinking water. By the time you feel thirsty, your body has already lost lot of water. Keep replenishing yourself with water at small intervals.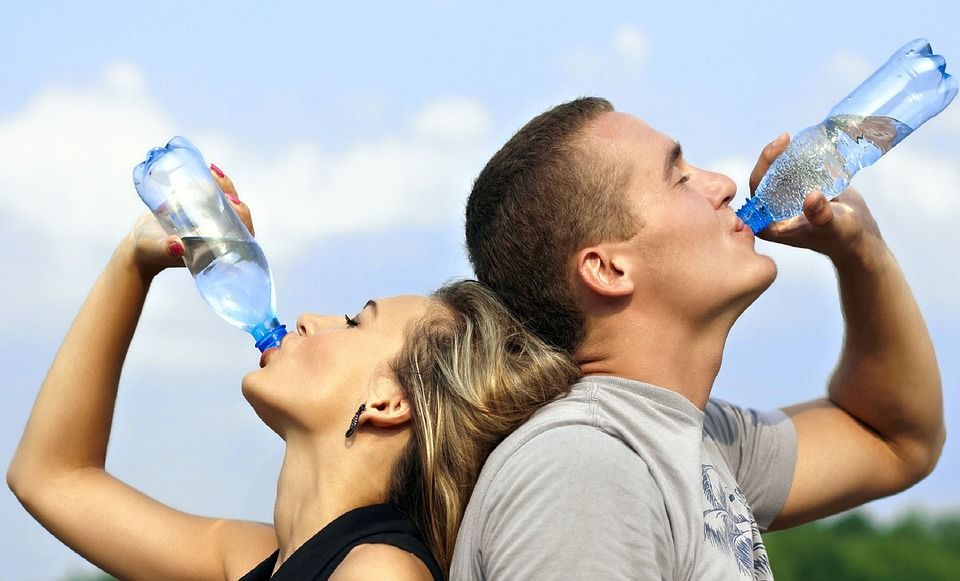 It not only aids in digestion but also keeps toxins at bay and makes up for the minerals lost from body.
7. Scrub it away- Change of weather shows on your skin. You obviously wont go out searching for a beauty parlor on your vacation. Get rid of your white heads, dead skin cells and black heads on your own. My travel kit always has a mild scrub so that I can exfoliate and keep my face clean on the go. You can also have cleansers with exfoliating beads. If you opt for home stay, ask for a thick paste of coarsely ground oatmeal or red pulses (masoor daal) to scrub away dullness from your face.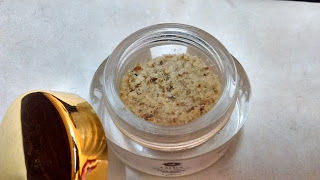 I carry a mild scrub from Vedic Collection. Read more here. Made of almonds and organic ingredients, it exfoliates dead skin while maintaining moisture balance and keeping skin smooth. This is available in leak prof, small and travel friendly jars which is easy to carry while travelling.
8. Shoe up- During my recent trip to Dharamsala, I roamed the whole place in my flat sandals, least realizing I had invited pain for my legs. Avoid this trouble by wearing sports shoes. Always have sports shoes/jogger/flat shoes in your must-carry items while travelling, especially to hill stations.
I prefer wearing shoes instead of packing them as that adds weight to luggage. Avoid heels as much as you can, unless you are packing for a party or function. For beach vacation or water adventure, go for floaters or flip flops.
9. First aid kit- Since prevention is always better than cure, a smart traveler must carry a small first aid kit with basic items at-least.
My kit usually has pain relieving balm or spray, tabs for digestion, pain killer, paracetamol, band aids and antiseptic liquid. Keep the kit within easy reach for obvious reasons. You never know it may be useful for others if in case you did not use.