"God I want to go to this place."
This was my reaction when I saw the pictures of Meghalaya and read about it online and I am sure you all are going to react the same way after seeing the pictures I have clicked with my mobile on this journey to the abode of clouds.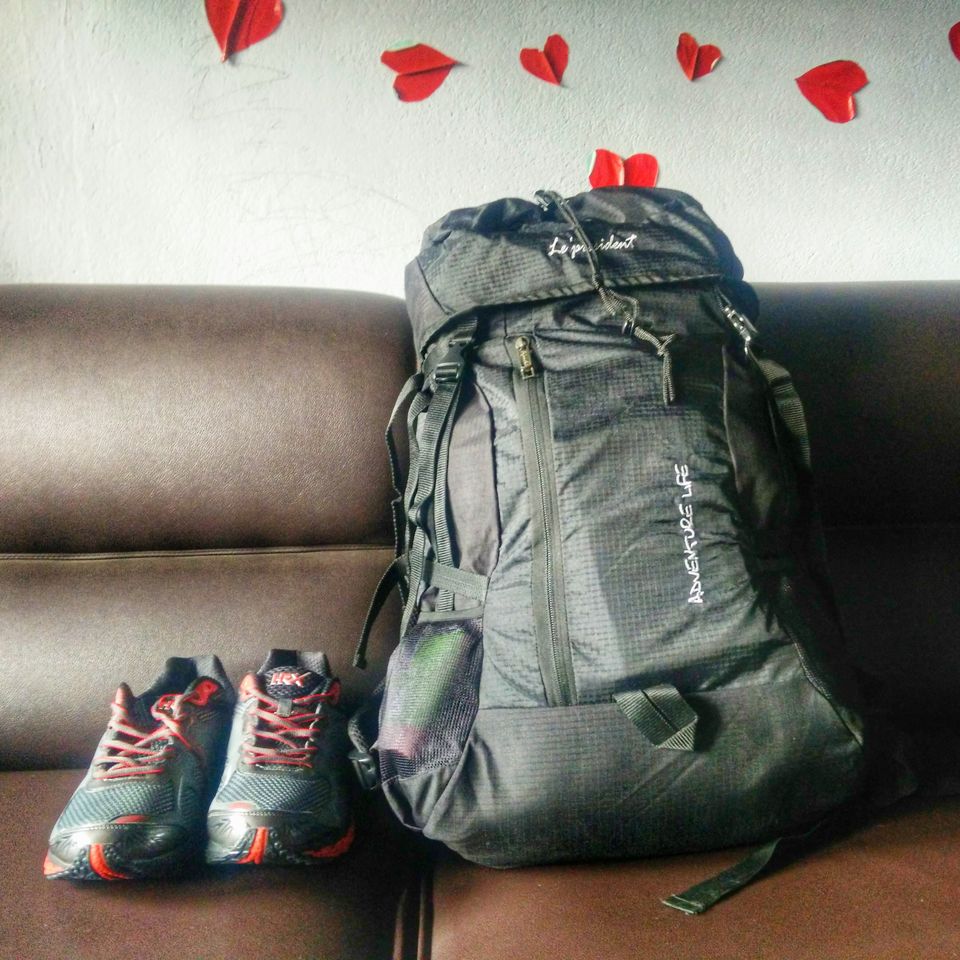 I started my journey with 1 friend and 7 strangers on 21st Jan at 10pm and reached Guwahati station the next day at 3 pm. We booked a 8 seater Sumo (Cost : 1700/-) and reached our hotel "LakeView Inn", Shillong. It was a beautiful place to spend the night which is just next to the Ward's lake. We all had dinner at the hotel and we went to sleep (lot of things happened till then :P ) so that we can start our beautiful journey from the next morning.
Day 1 (6:00 am)
Wards Lake:
When everyone was busy getting ready in the morning and waiting for the cab to visit Mawlynnong village, I was already returning from Ward's Lake which is really a divine place to visit early morning. It is amazing when you start your journey with such beautiful place where you can say "good morning" to the strangers and run with them to warm yourself up or you can just sit and enjoy the peace and click some beautiful pictures.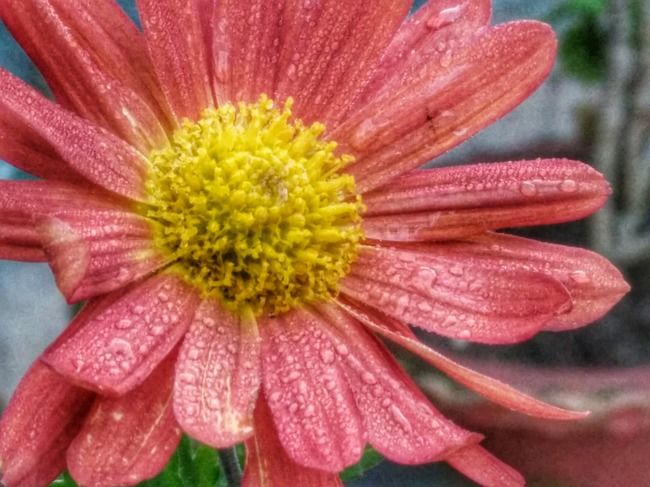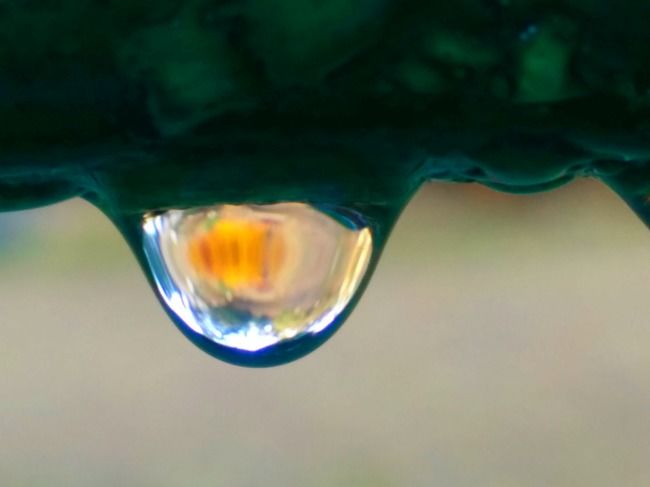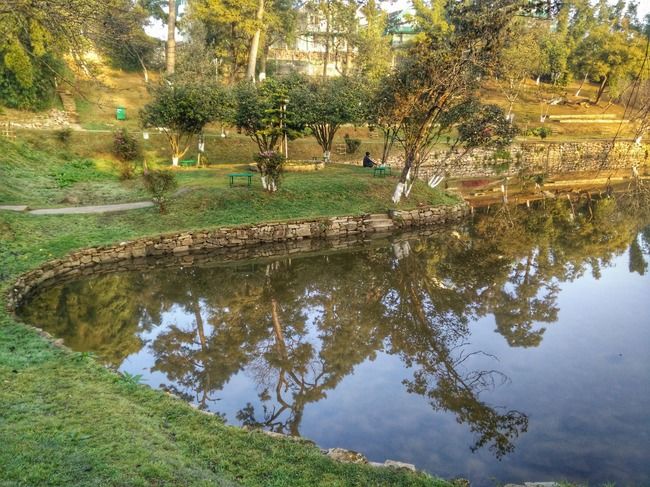 Shillong to Mawlynnong:
We checked out from Shillong and sailed towards Mawlynnong which was around 79 km journey. The road was so beautiful that we forgot about our destination and we stopped wherever our heart skipped a bit. After crossing a cemetery, a flock of sheep, a graceful narrow river and a pleasant view point, we reached near the famous "Living Root Bridge" which is few kms away from Mawlynnong village.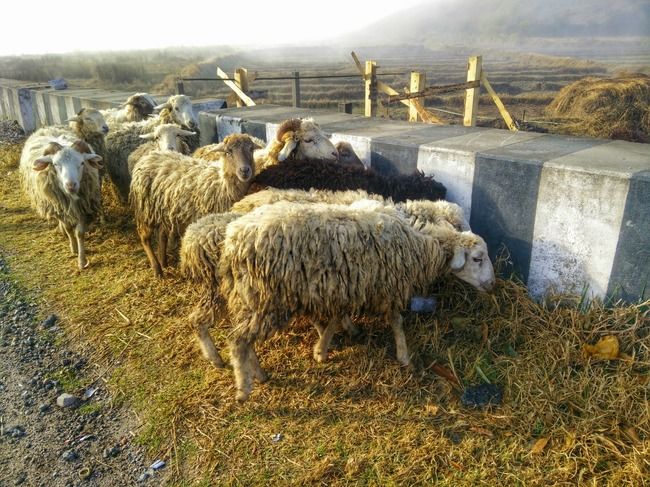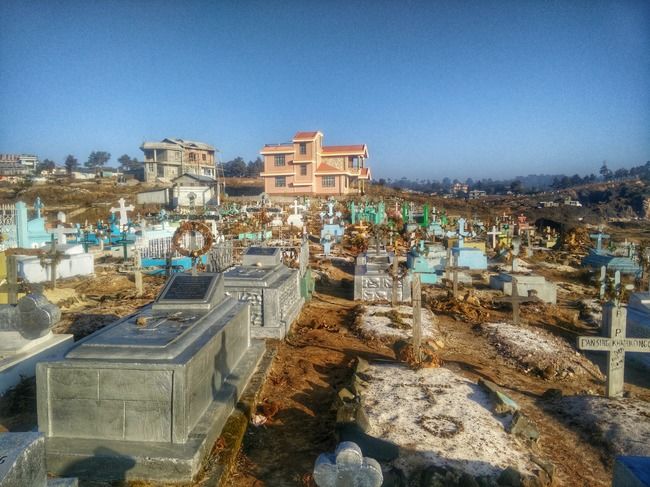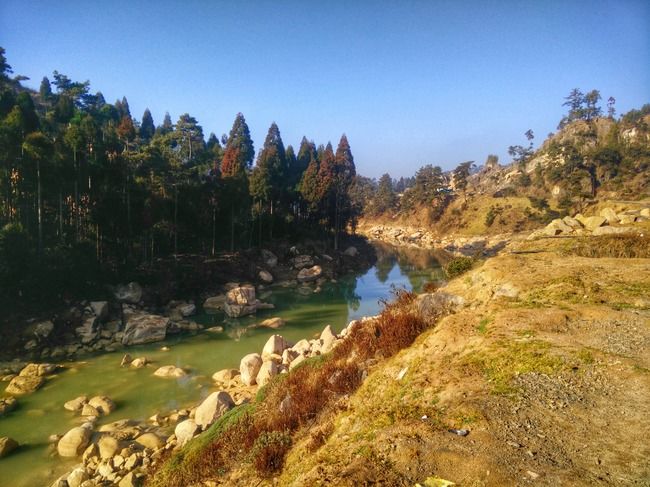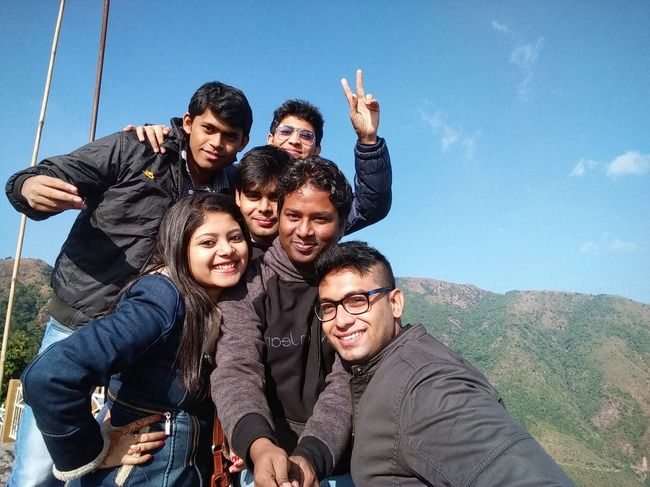 Living Root Bridge:
This is one of the best creation by the people of Meghalaya. I bet you have never seen anything like this before. One needs to go down around 200 steps to visit this magnificent, artistic bridge which is made by holding the living roots of a tree. After witnessing this remarkable creation and climbing back more than 200 stairs, we moved towards Mawlynnong.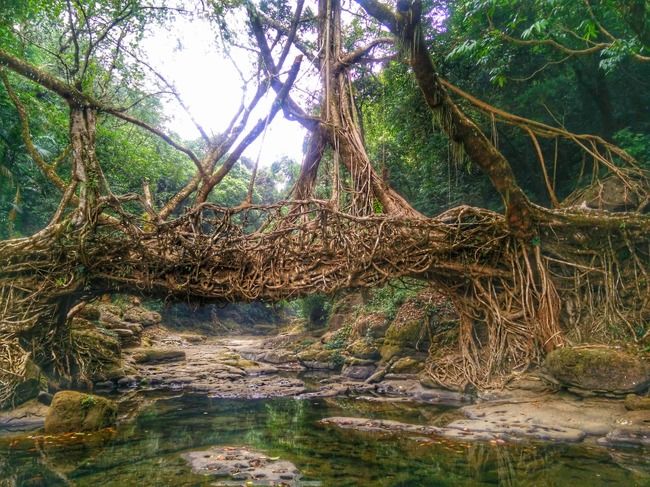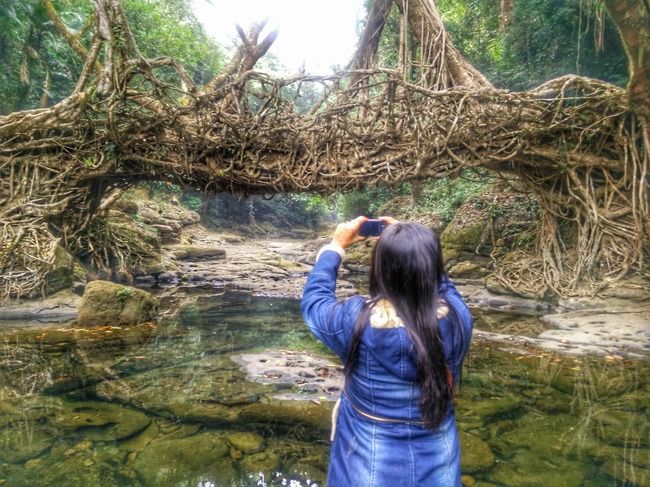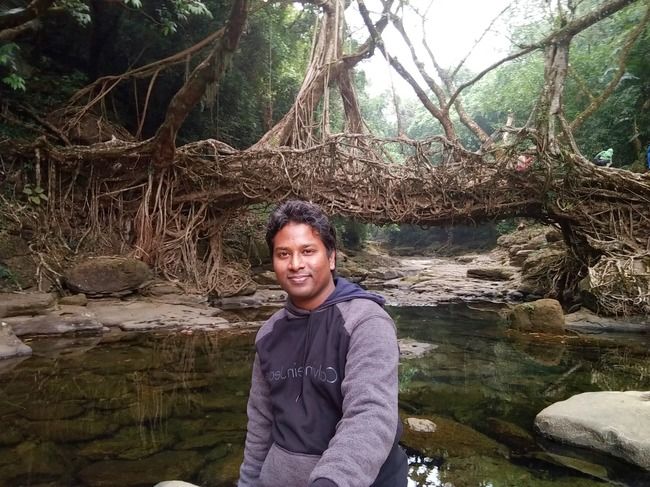 Mawlynnong Village :
Finally we reached to the most awaited Mawlynnong village which is famous as "Asia's cleanest village". People are so nice here, they welcome you with smile and you realize that you are far away from the city of crowds. We ordered for lunch and till the time it is prepared, we started exploring the village. It has a tree house in the village from where you can take a glimpse of Bangladesh and a big rock which is maintaining its balance on a small rock for many years. The food was excellent that i could not stop till my stomach gets filled. After the delicious lunch we drove towards our next Destination, "Dawki River".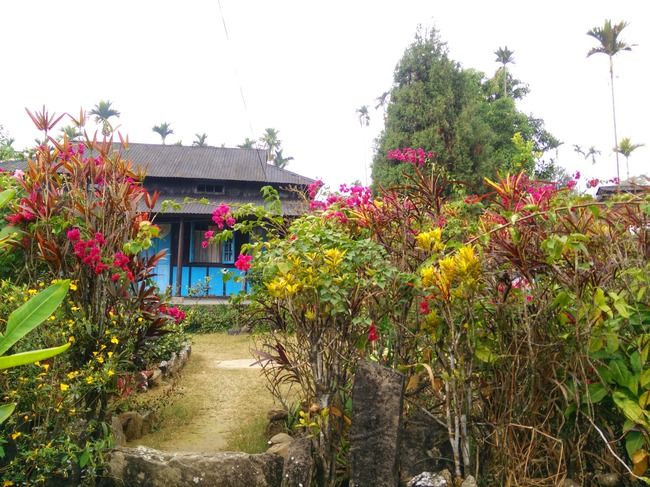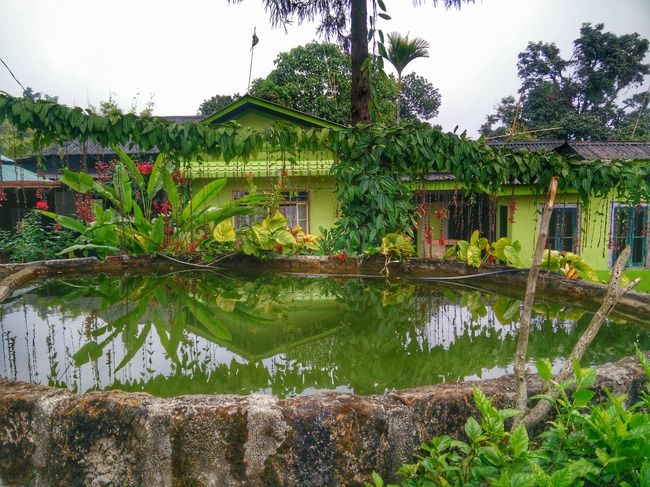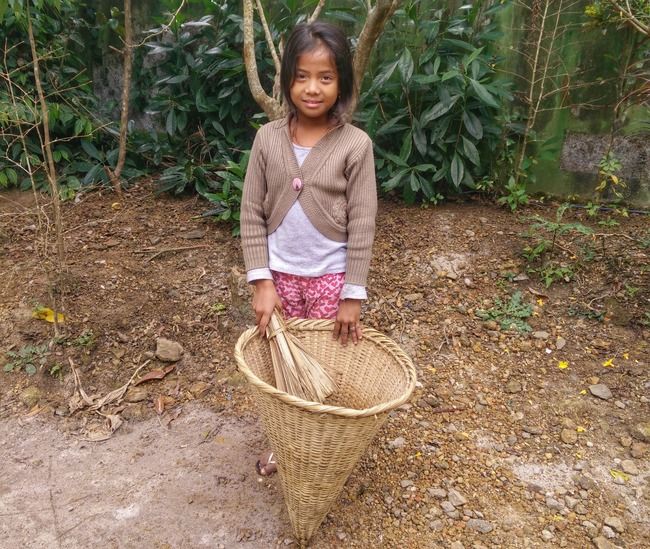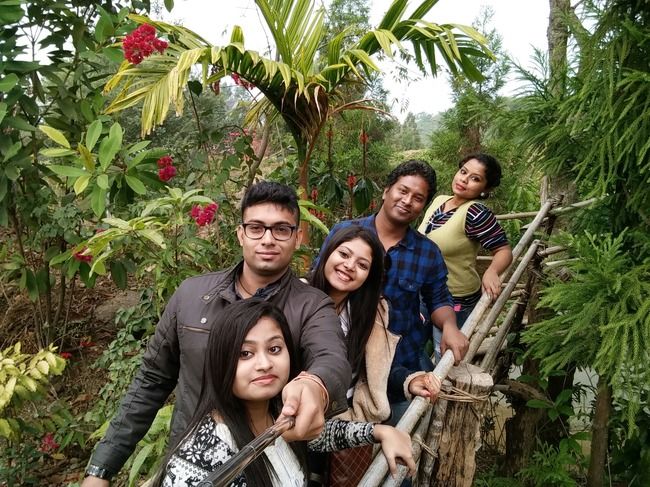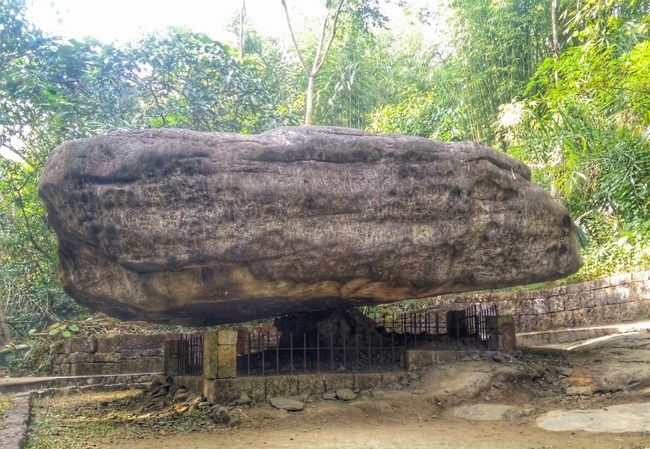 Dawki River :d
35 kms away from Mawlynnong village, this magnificent Dawki river separates India from Bangladesh. Dawki is so beautiful, peaceful and crystal clean because its untouched, undisturbed, untroubled by so called humans as many people are not aware that a place like this really exist. Water is so transpicuous and clean that you can see the rocks which are drowned 20 feet under the water. We took a blissful boat journey which gave us mental peace and made us forget all the worries in life.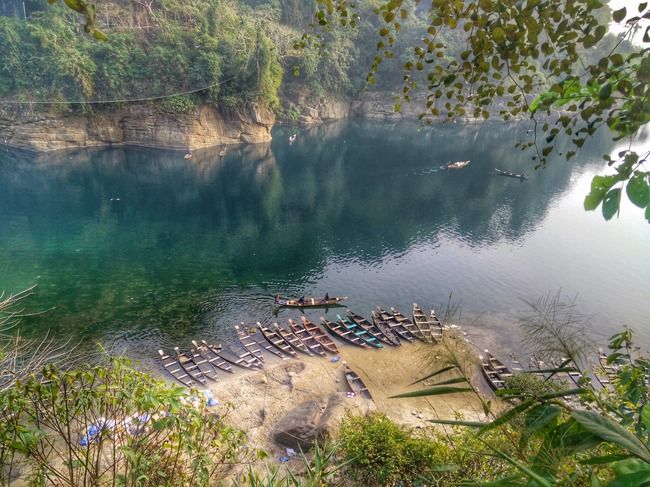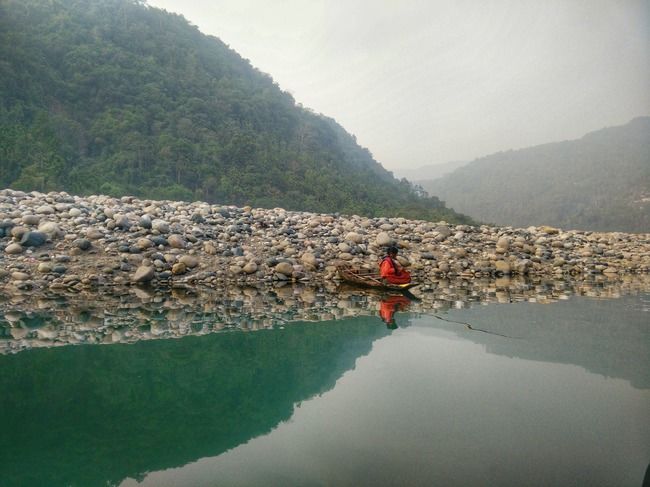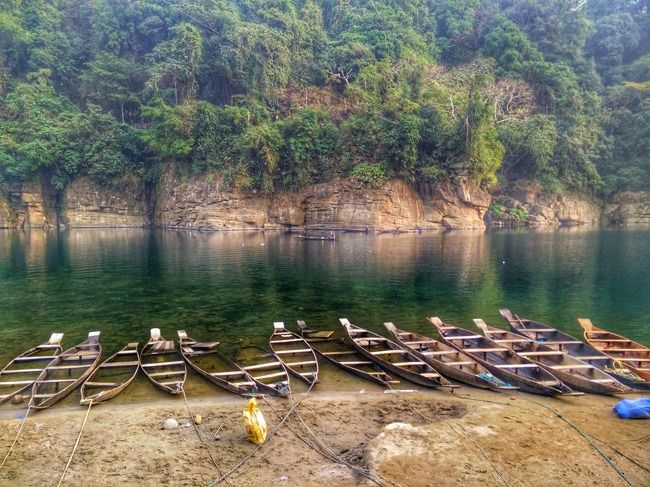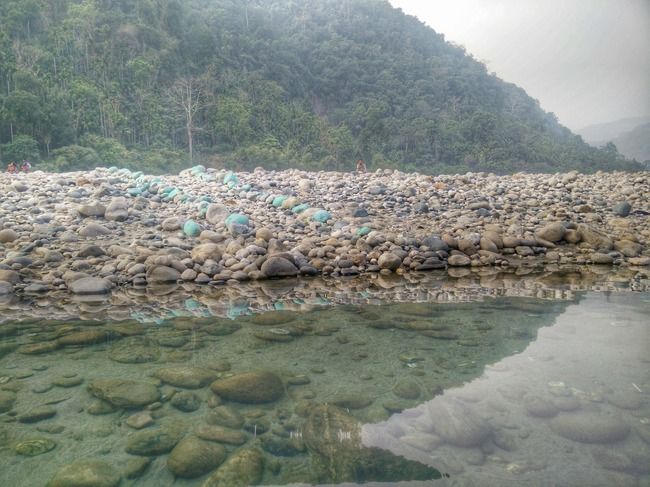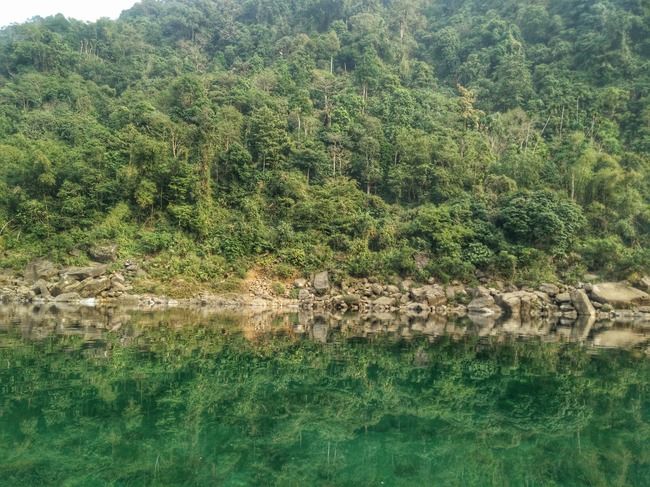 Day 1 (Around 7:30 pm)
Returned to Cherrapunji:
After spending the perfect day we returned to our hotel "Sohra Plaza", Cherrapunji which is a lone place in hilly area. We had quite nice dinner at the hotel and we went to sleep with the excitement of next day plan which was "Double Decker Living Root Bridge" where we will have to descend more than 3000 stairs.
To be continued.....................!