When you say Bangkok, many words come into mind- busy life, traffic jams, sunny hot , street food , night life and Buddha temples. After going through almost all the experiences, finally we reach at Khao San road where we booked our hotel.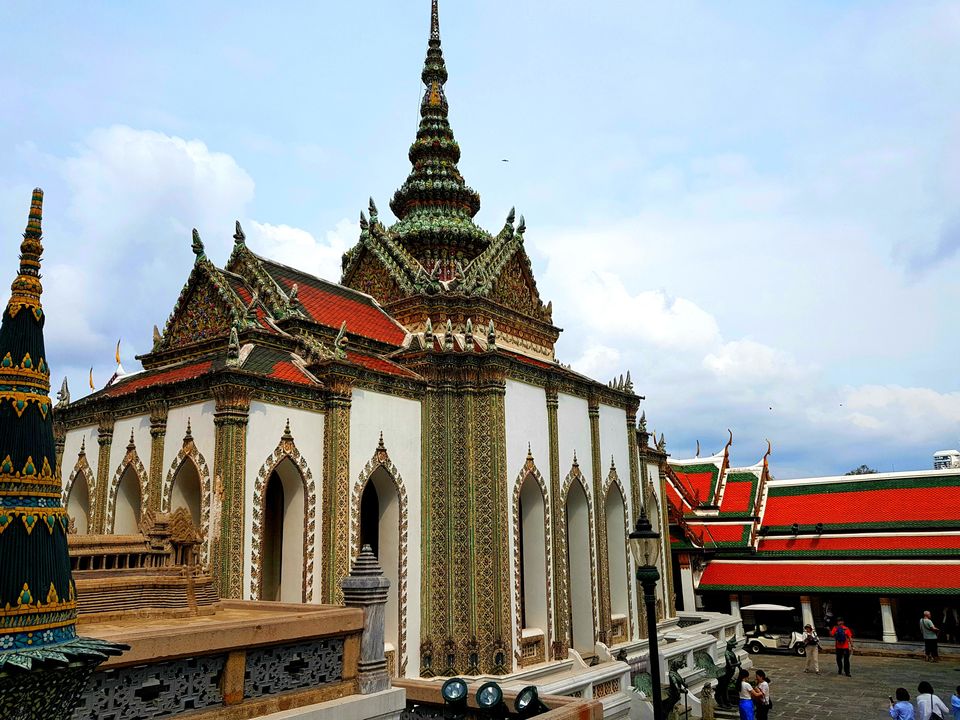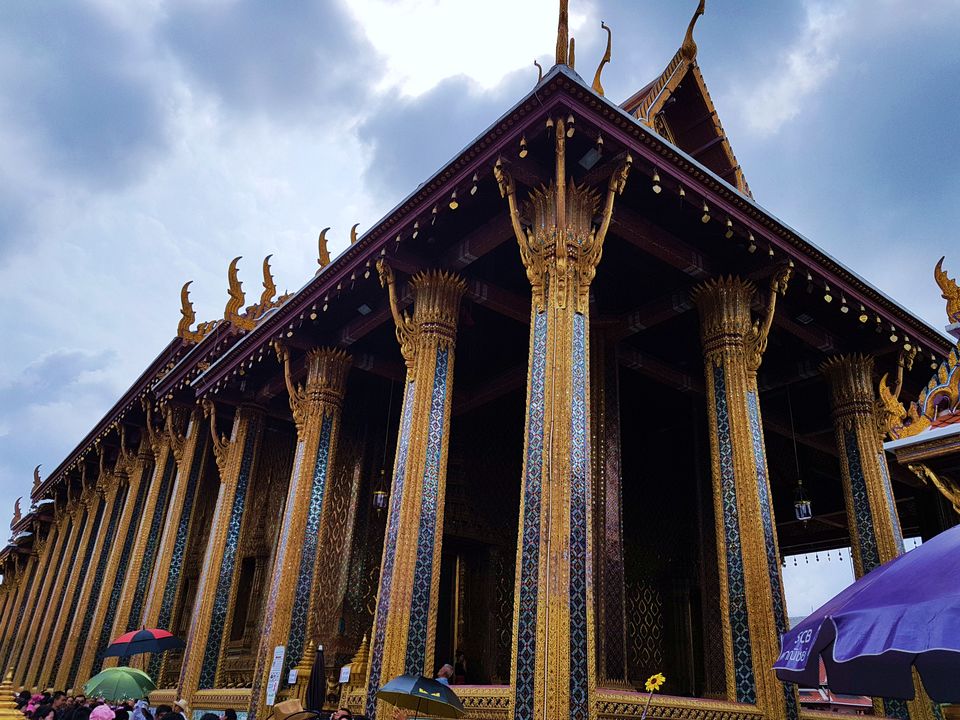 Its just a 5 mins walk from Khaosan road to the Royal Palace and Wat Arun/WatPho temples. It was a Saturday so we expected lot of tourists and we were very right, the palace was filled with lot of tourists and local people too. It was a special day in Thai calendar, where all of local people joined to pay respect to the beloved King. All people were wearing black as a symbol of respect towards the king.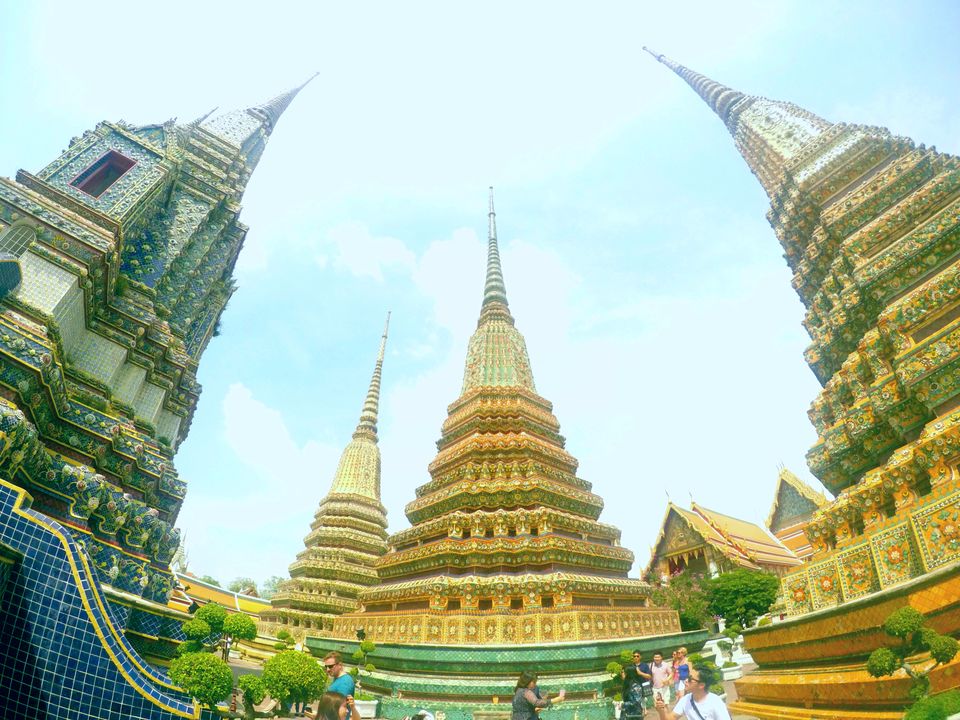 Even as a tourist, please make sure you respect to the king and wear the appropriate dress when you to go palace or temple.
The palace entry cost 500THB per person, which also including a ticket to a coin museum. You are allow to take cameras too , so you can capture the palace and all the related sections. If needed, you can hire the guide too. You can walk around the palace in around 1 hour.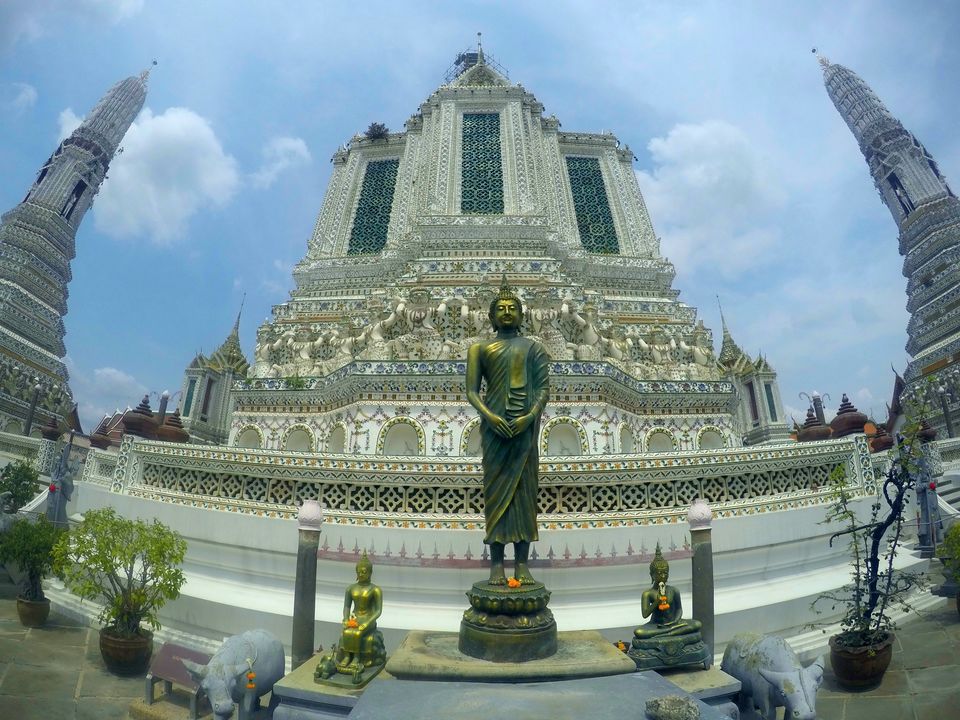 The Wat Pho is just 5 mins walk from the Grand Palace and the ticket cost around 120 THB which include one drinking water bottle too. You have to take off your shoes and carry along with you in a clothing bag to enter into the reclining buddha palace. There are lot of good photo places inside the WatPho compound to capture the Buddha statues.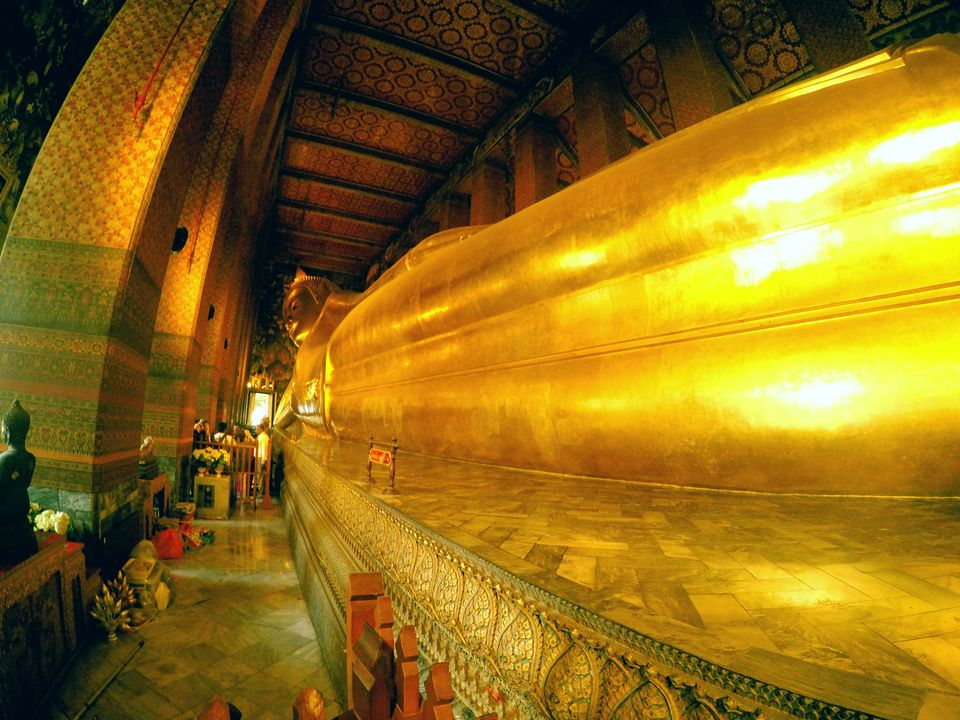 Once you finish the WatPho, you can take the ferry to cross the river which takes only 4 THB. Wat Arun temple was under construction, so we couldn't go up. Wat arun temple has one of the steepest stair cases i have ever seen.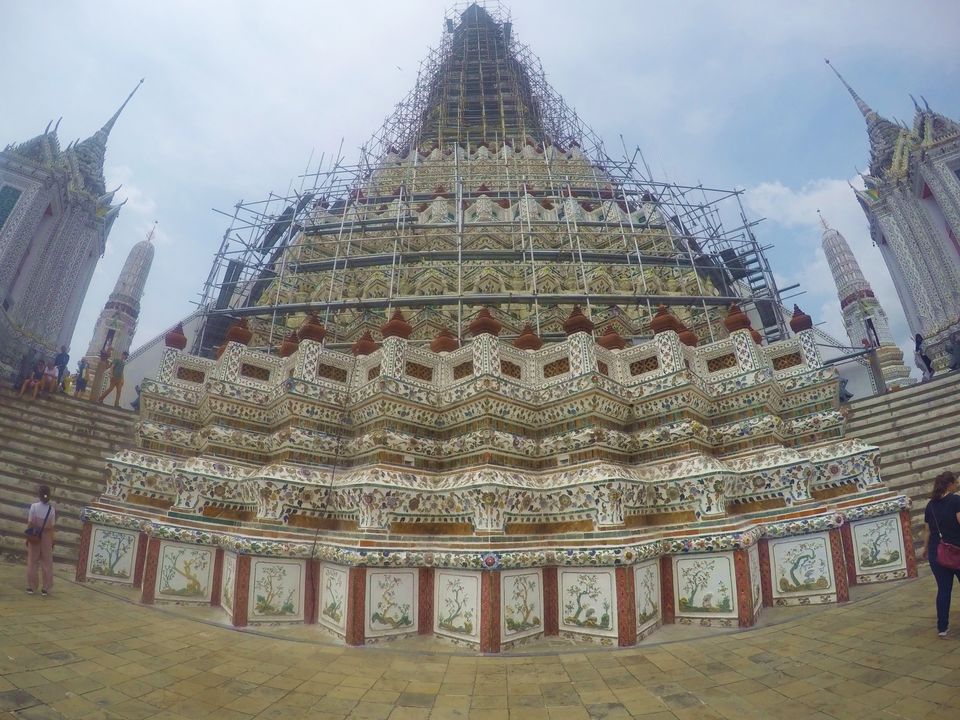 Wat Arun temple also offers very good opportunity for photography lovers.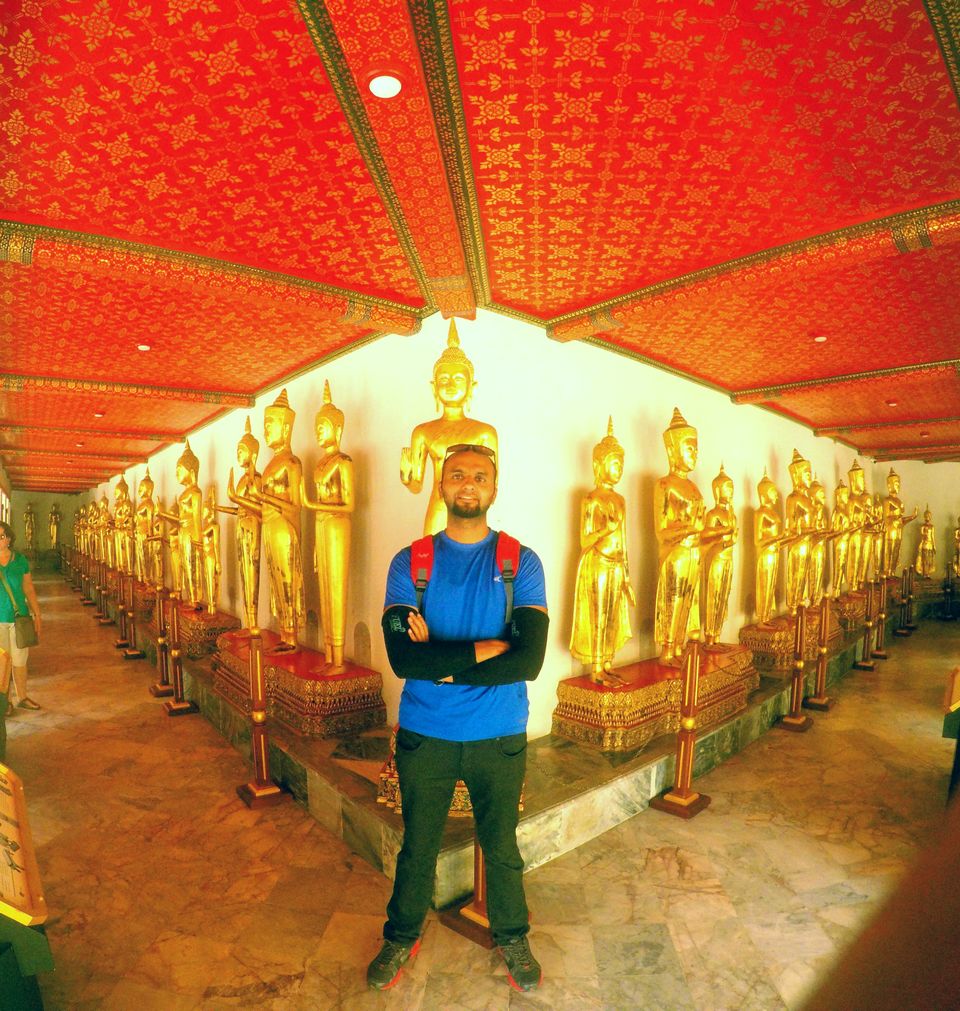 After the Wat Arun, you can go to Khao San road in the evening to enjoy the shopping and some chilled beer maybe. As the Khao San road is filled with pubs, you can sit outside and enjoy the view with beer and snacks. Don't forget to try the local beers like Chang or Tiger beer :)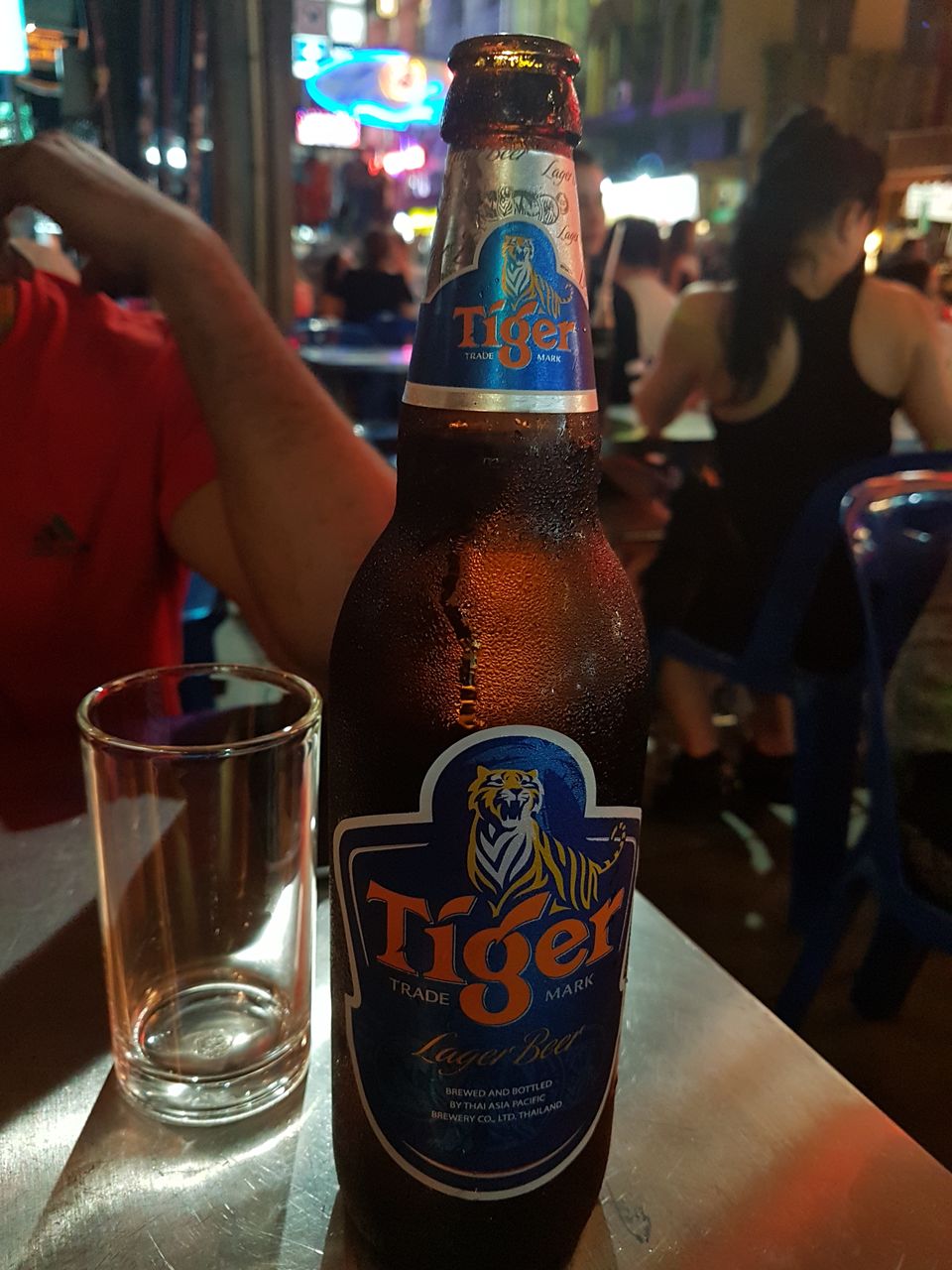 I hope you have a good time in bangkok.
#bangkok #thailand #LandOfSmiles #AmazingThailand #HugThailand #LandOfBudha