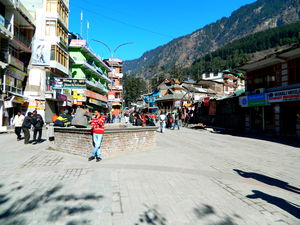 Places to stay near
The Mall
Explore Hamta - A village homestay!
Pause@Manali Cottage Room
Cosy Swiss Tents Next to River Side
Reviews of
The Mall
•
2
This street has nice hotels and restaurants. Its nice for an evening walk and most of the products here are over rated as the place is touristy.
The Mall, unlike any hill stations is the center of attraction and the only commercial area in the plateau. the mall in Manali is no different from any other hill stations, but has spectacular view of the beas river, beautiful monasteries, the one that is seen in the movie jab we met and a temple in the midst of the the market. food in the mall is fabulous and mouth watering.
Attractions near
The Mall