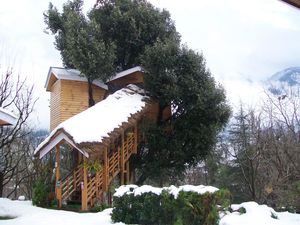 Places to stay near
Vijayendra Singh
Explore Hamta - A village homestay!
Pause@Manali Cottage Room
Cosy Swiss Tents Next to River Side
Ride At Hill - Nihal Cottages
Reviews of
Vijayendra Singh
•
1
Rent a Cottage: Vijayendra Singh of Nalagarh rents three fully equipped three-bedroom cottages from 5000 in Upper Manali. All have open fireplaces and wood paneling. Ahilya Akoi has a well-positioned three-bedroom cottage with mountain views above Old Manali, which comes with the use of two staff members.
Attractions near
Vijayendra Singh