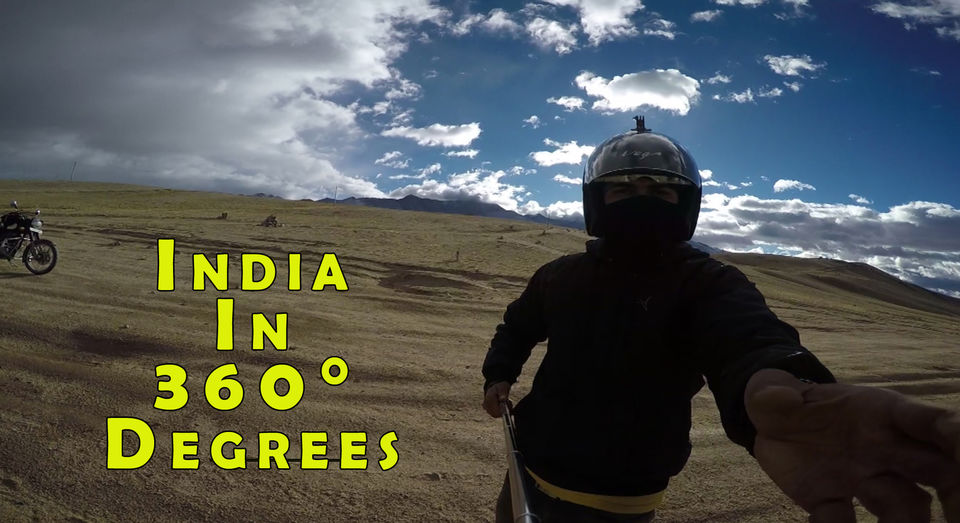 Travelling is wonderful, travelling is amazing, travelling is definitely beyond description.
Many riders have travelled across India but capturing Indian panorama was once in a lifetime experience.
MY INDIA, 1 ROYAL Enfield, 183 DAYS, INDIAN Panorama: ENTIRE INDIA IN 360° VIEW
About this Video and Travel
Indian Panorama : 360° View of India is an idea to evoke the culture of travelling. To revolutionise the whole generation of travellers who travel just to express and not to impress...
Ditch those DSLRs, Video cams capture the liveliness of this country the busy roads, the running streams, the flying birds, the rustling of trees...
So, get up pack your bags and just leave now for a Destination called India...
I have taken a small step you complete the JOURNEY...
.